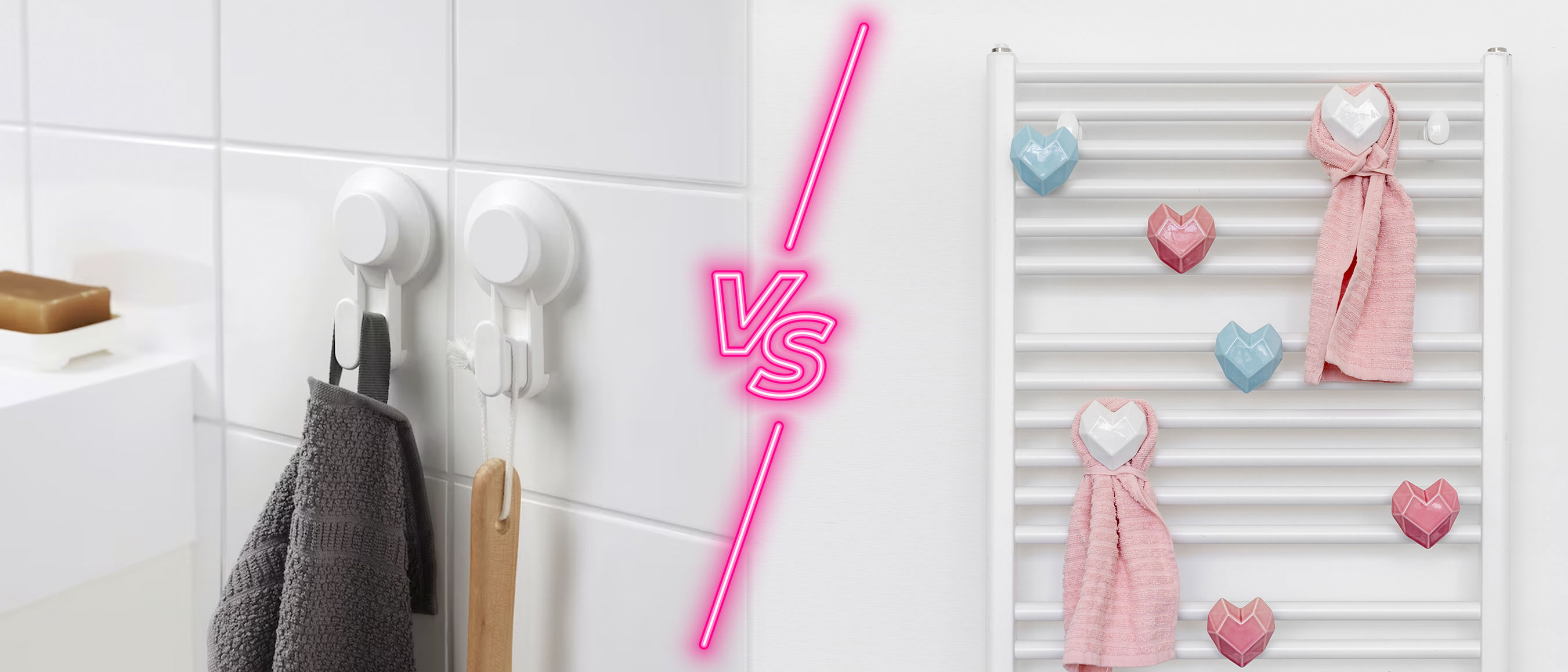 Suction cup hangers vs Letshelter
How many times have you asked yourself 'how long until that hanger with the suction cup falls down?' With Letshelter you can forget performance anxiety and enjoy the comfort of home.
Have you also experienced performance anxiety when hanging a towel on a suction cup hanger?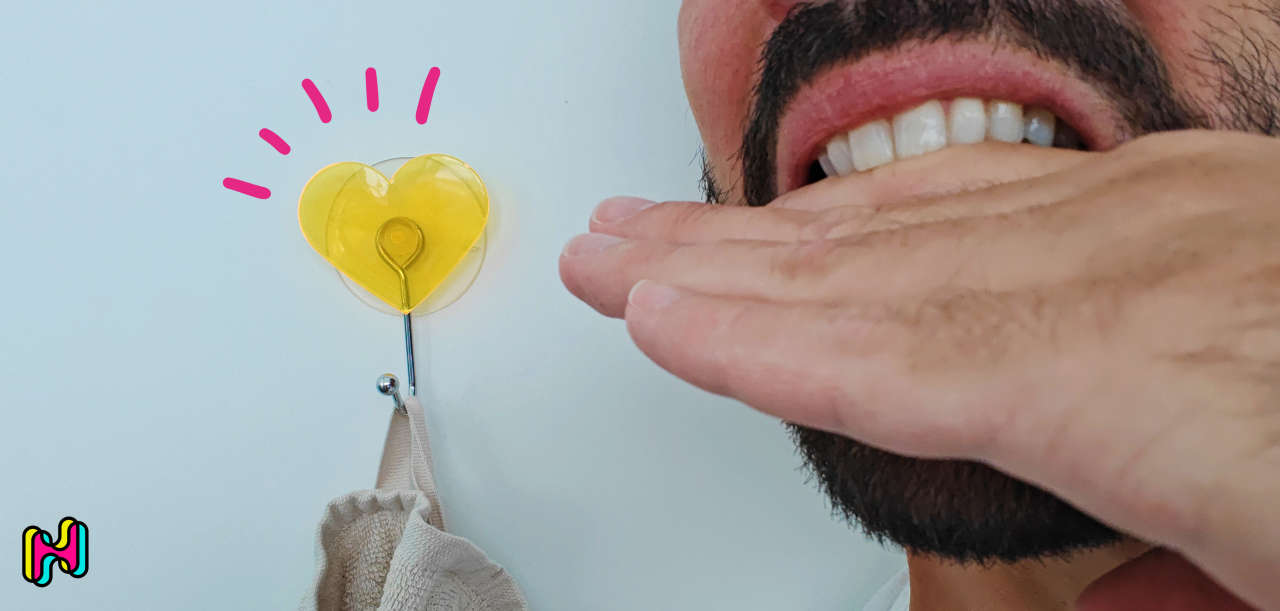 Yes, it's true, hangers with suction cups are more 'economical', but do you want to put into perspective how satisfying it is to eliminate that annoying anxiety of finding your towel on the floor? The bathroom is a difficult and peculiar environment, especially due to the presence of humidity, which you know does not help a suction cup hanger stay attached.
Letshelter is your faithful ceramic-friendly hanger, ready to become the perfect companion for your towels, bathrobes and clothes! Yes, we know that Letshelter might cost a bit more than the alternatives, but trust us, it's worth it: the quality ceramic guarantees a secure and reliable grip, without risking ruining your most cherished clothes or towels. What's more, Letshelter's versatility is out of the ordinary! Not only can it be installed anywhere, from the bathroom wall to the towel warmer, but it also adds a touch of style and decorates your home with a unique design and vibrant colours.
Let go of your anxiety, relax and enjoy the convenience of Letshelter, unique and innovative hangers.
Letshelter: Live your space as you live yourself