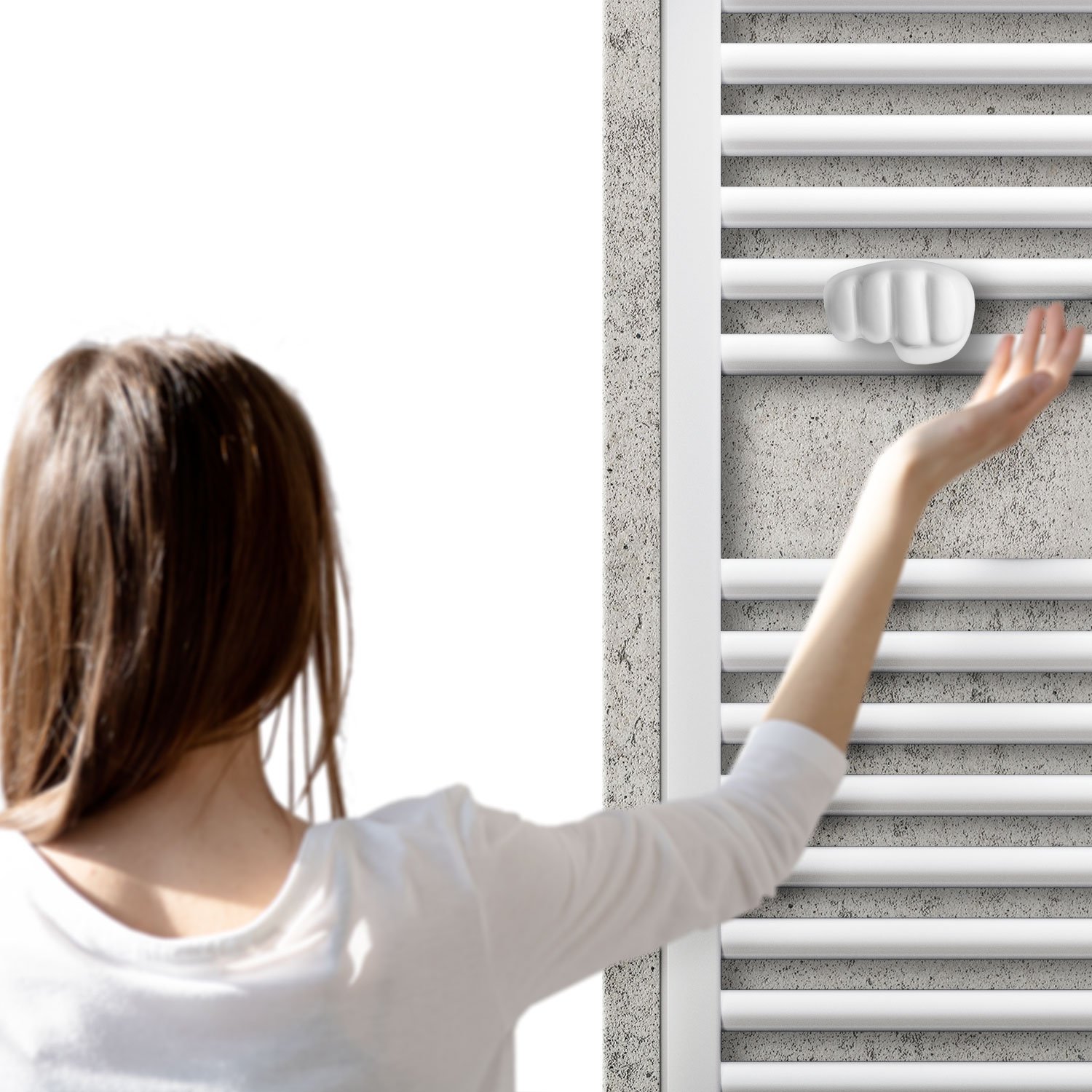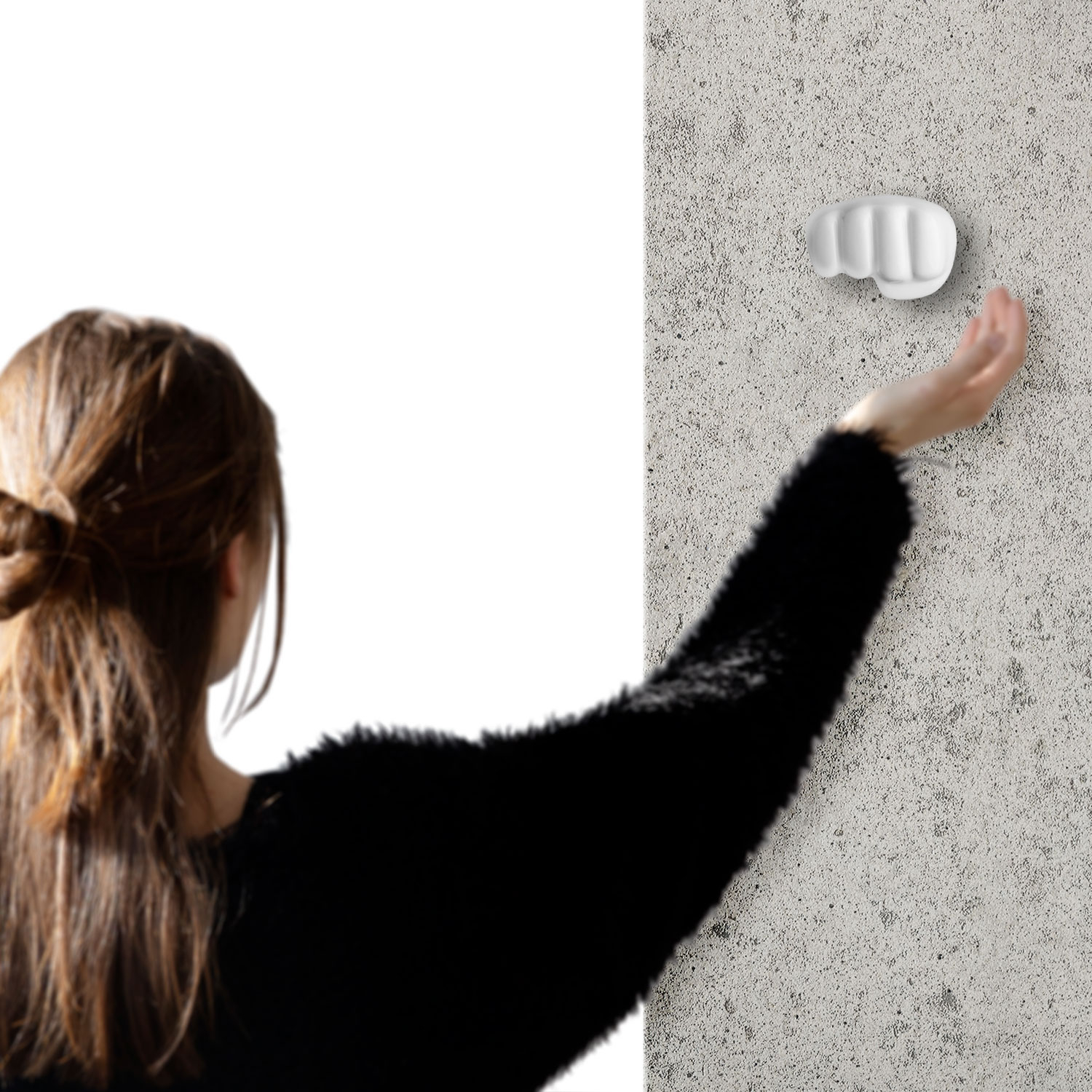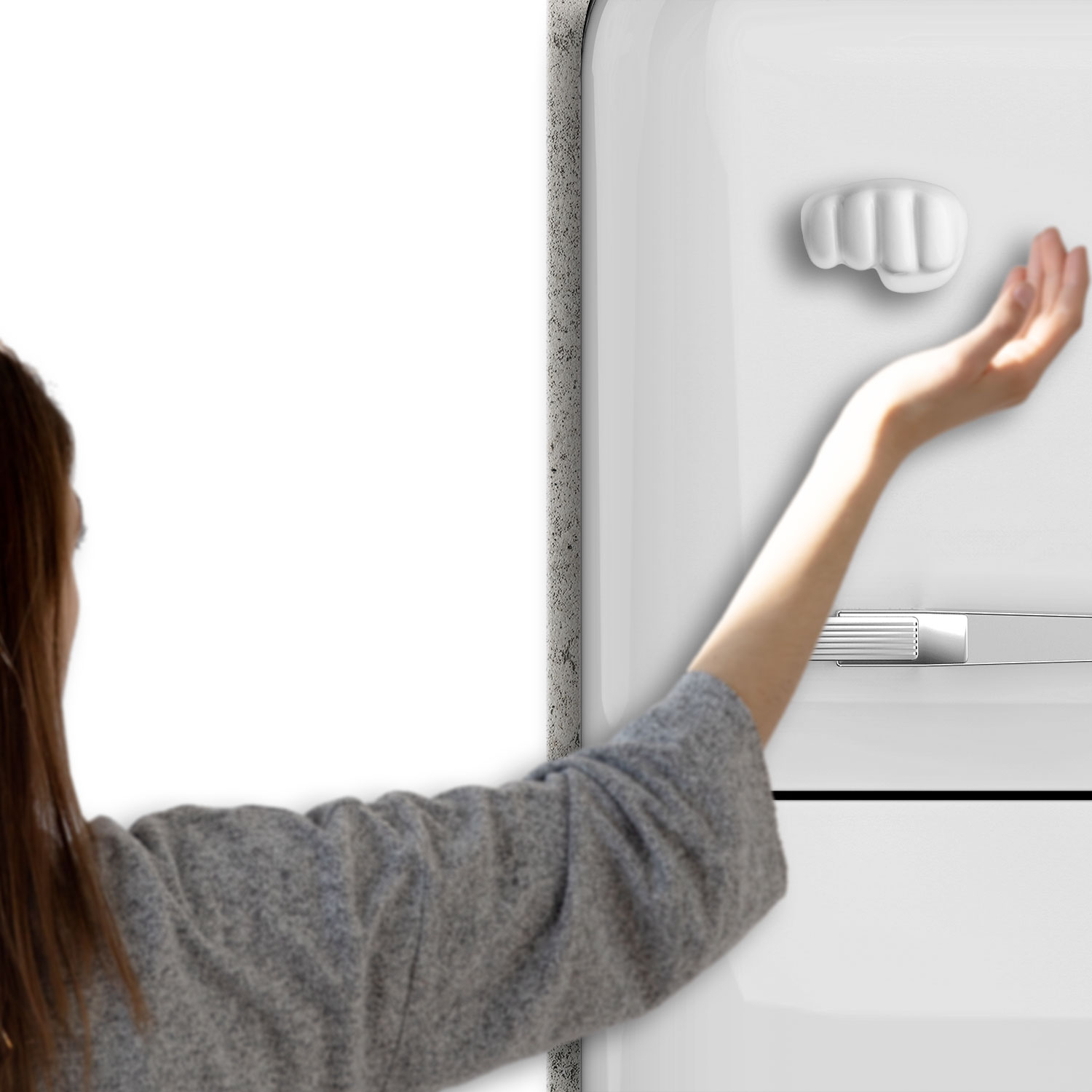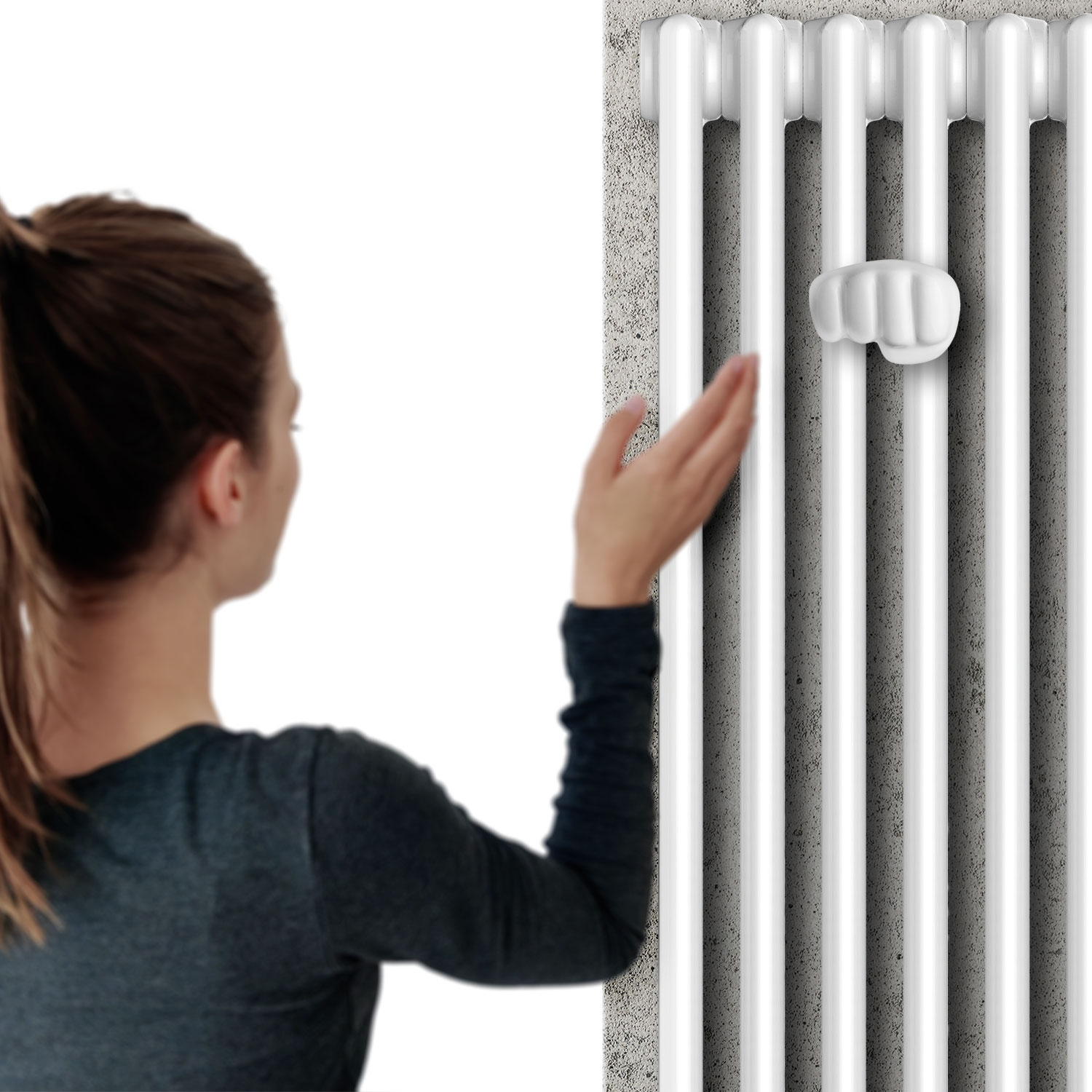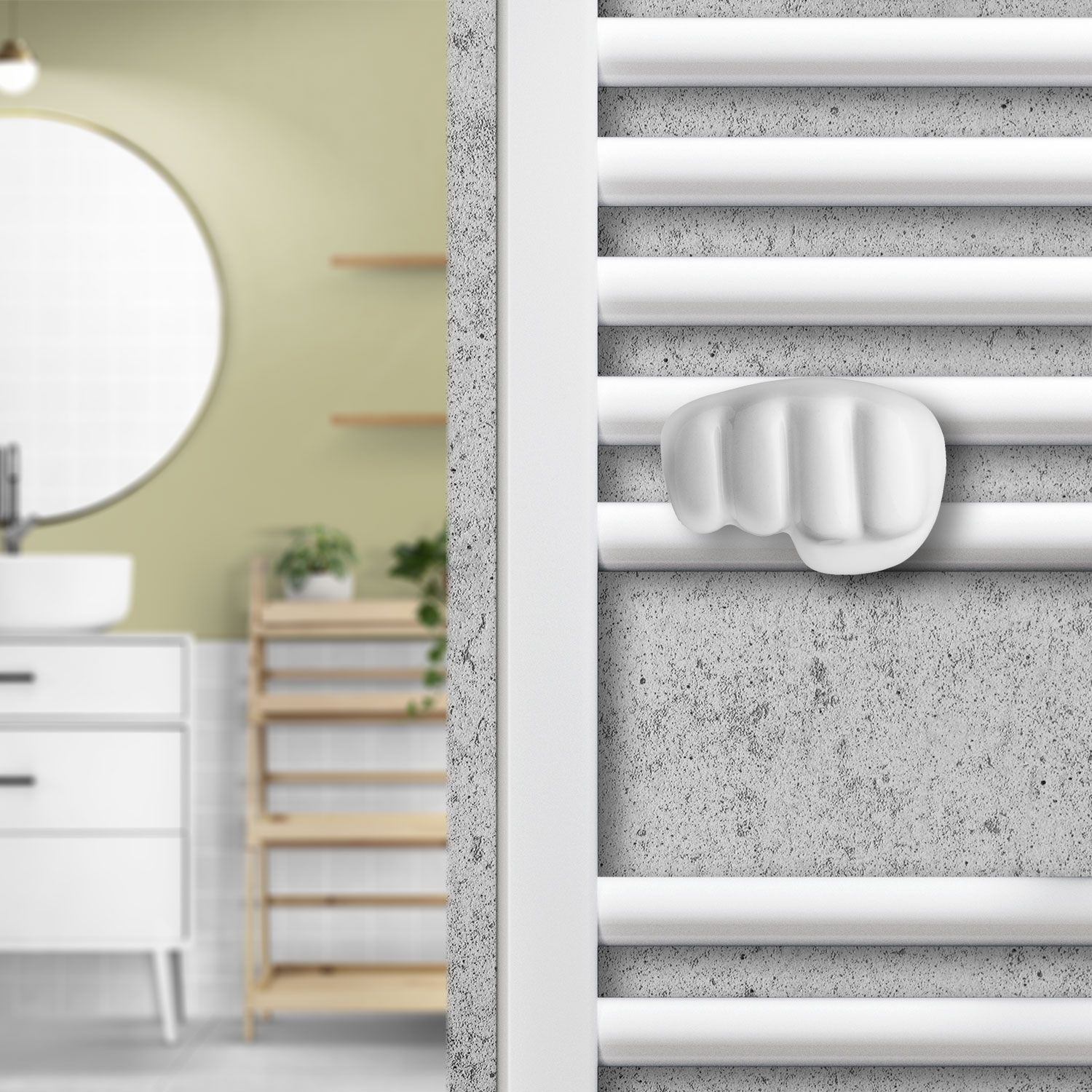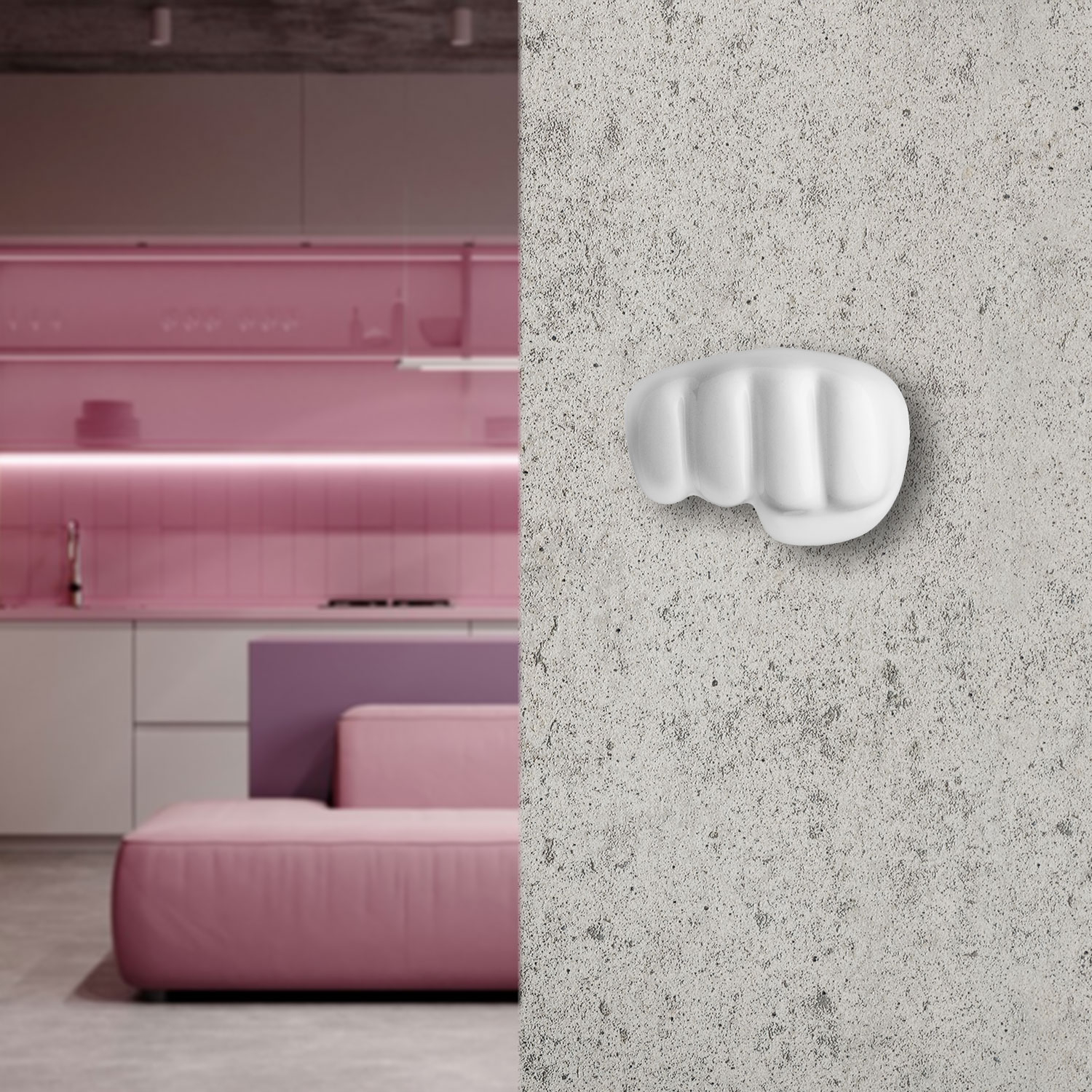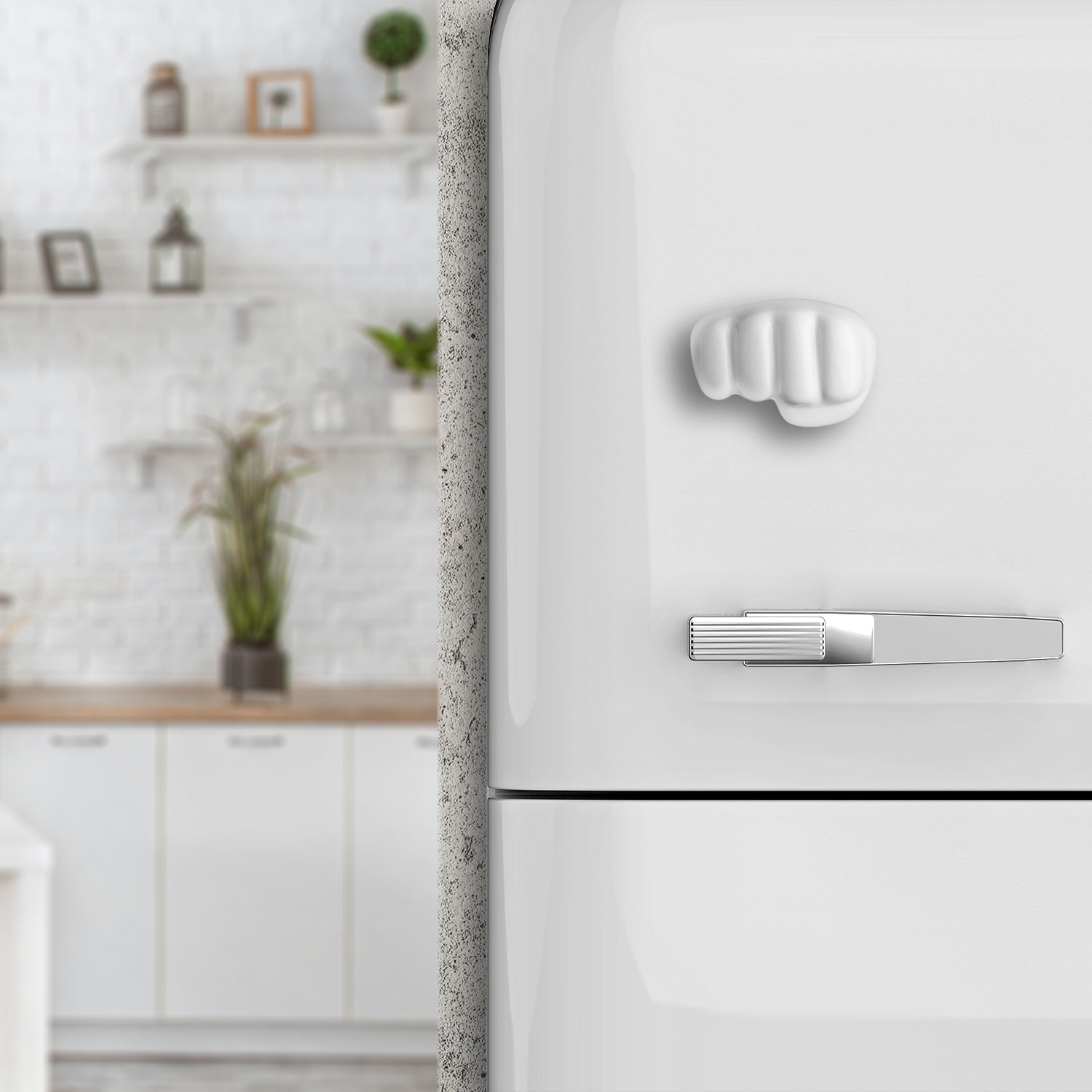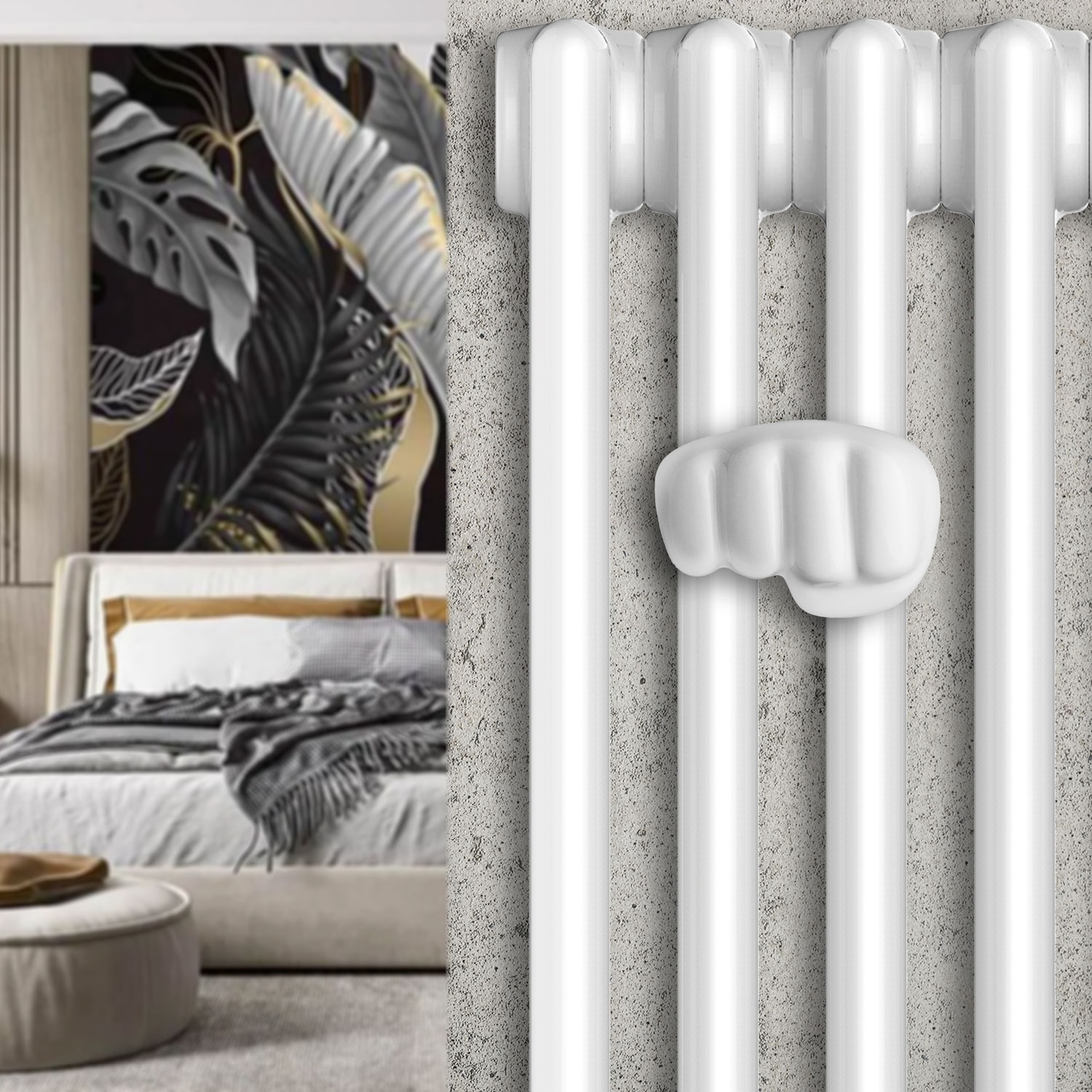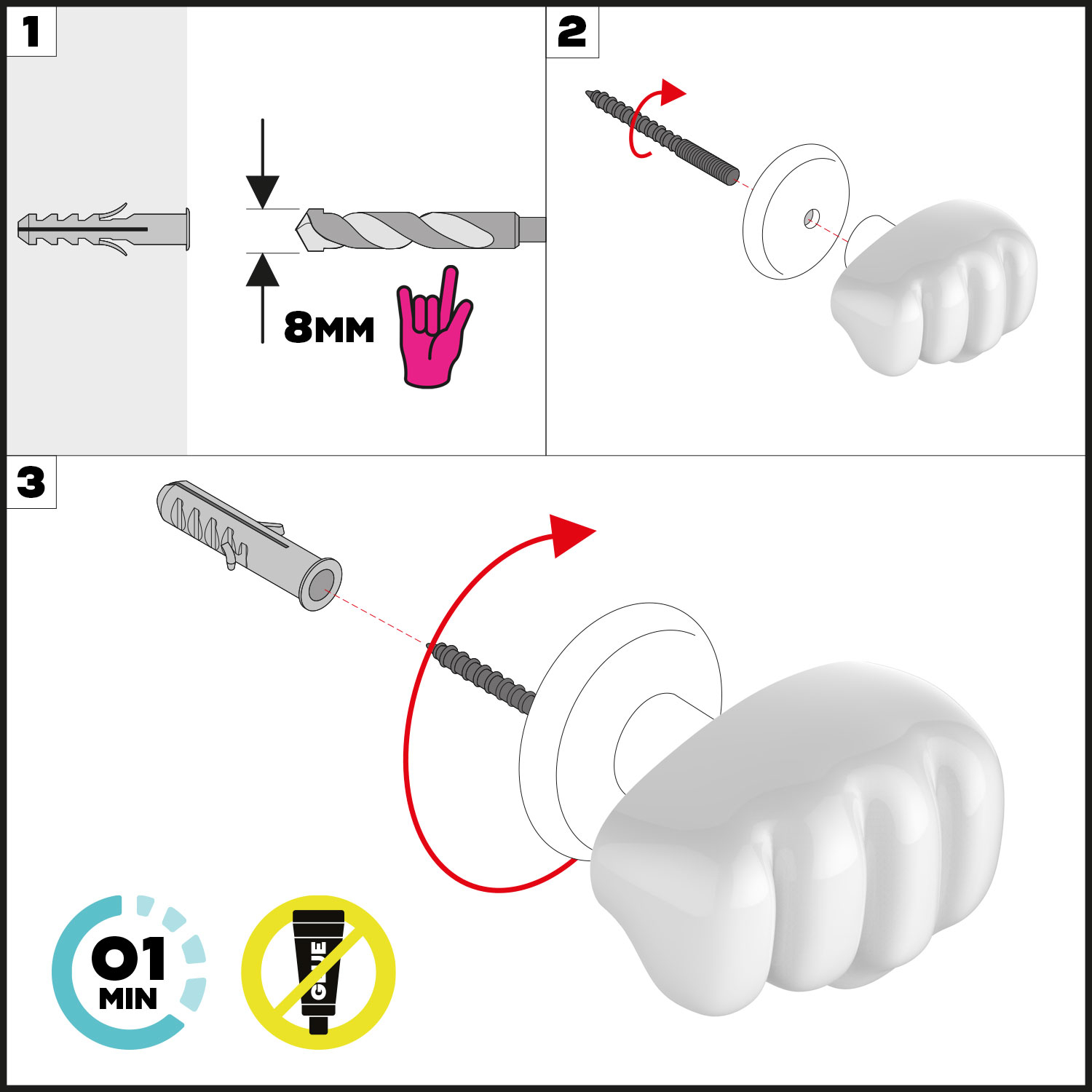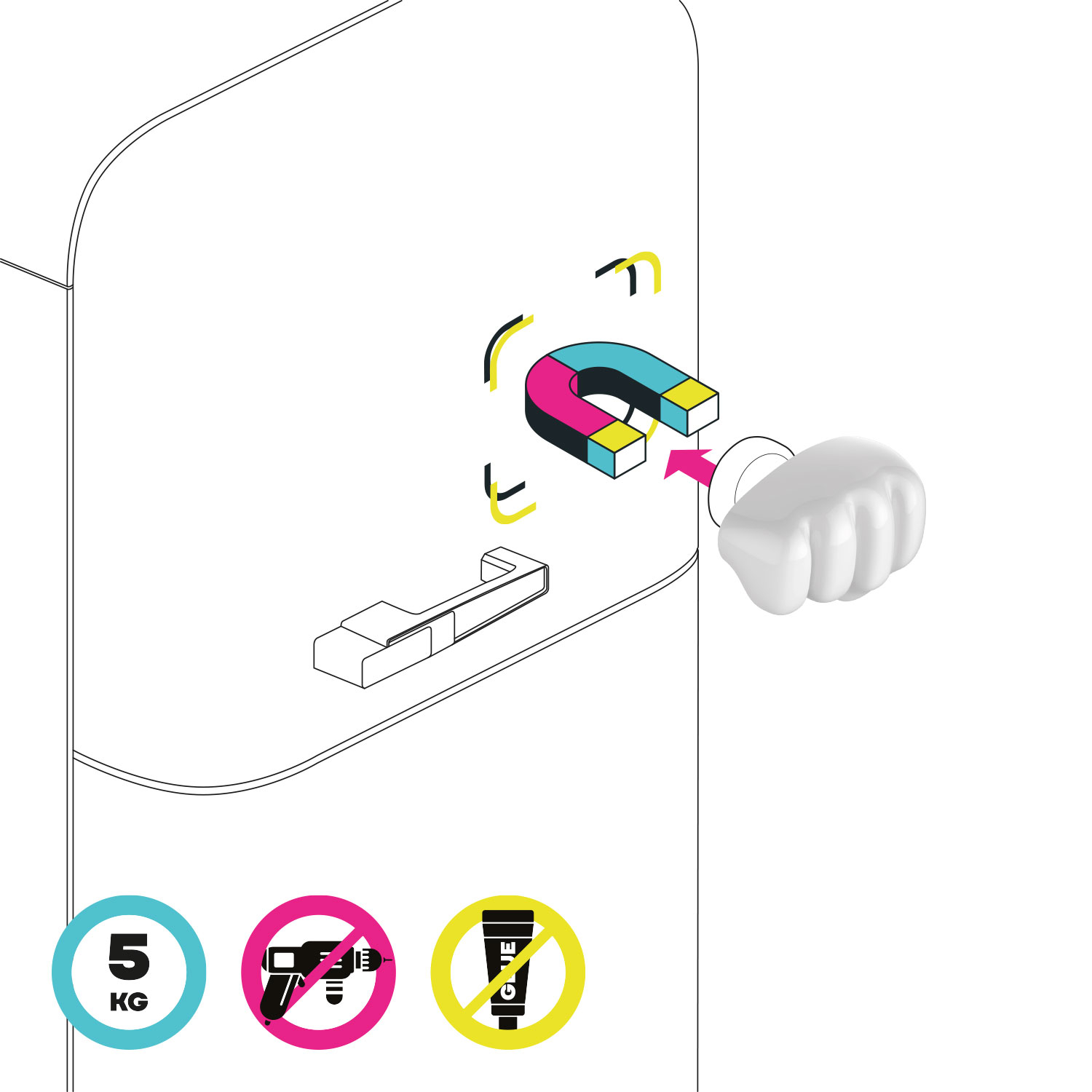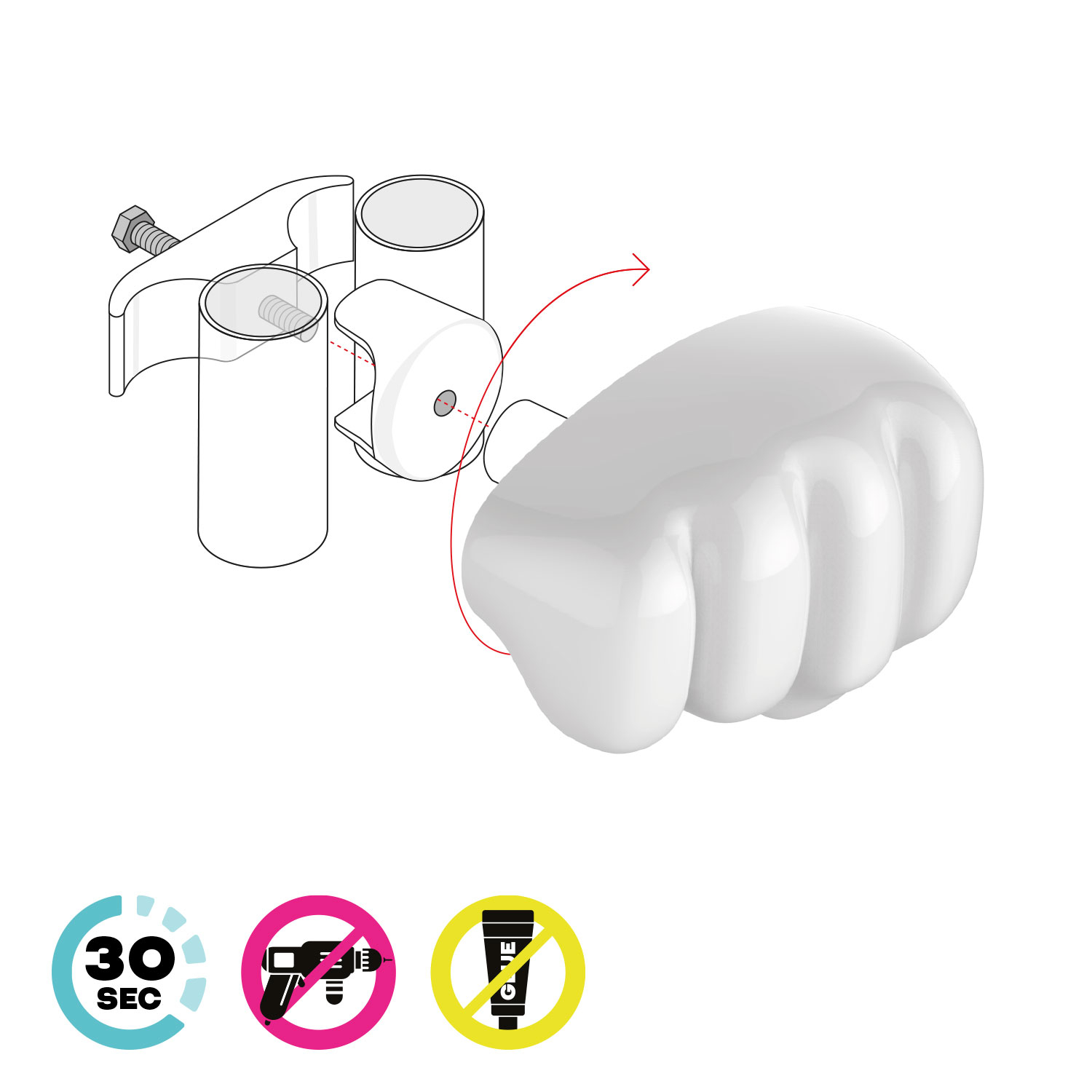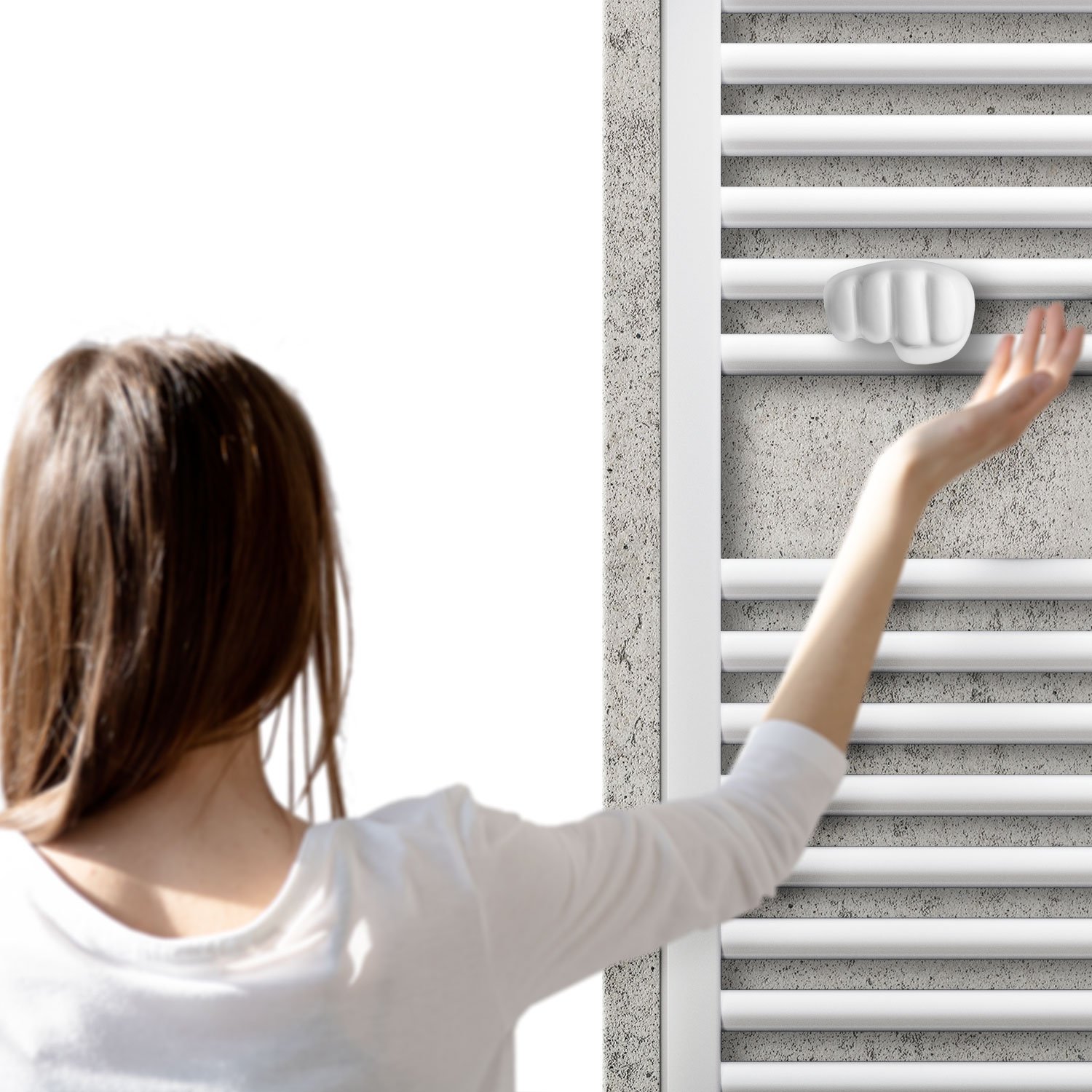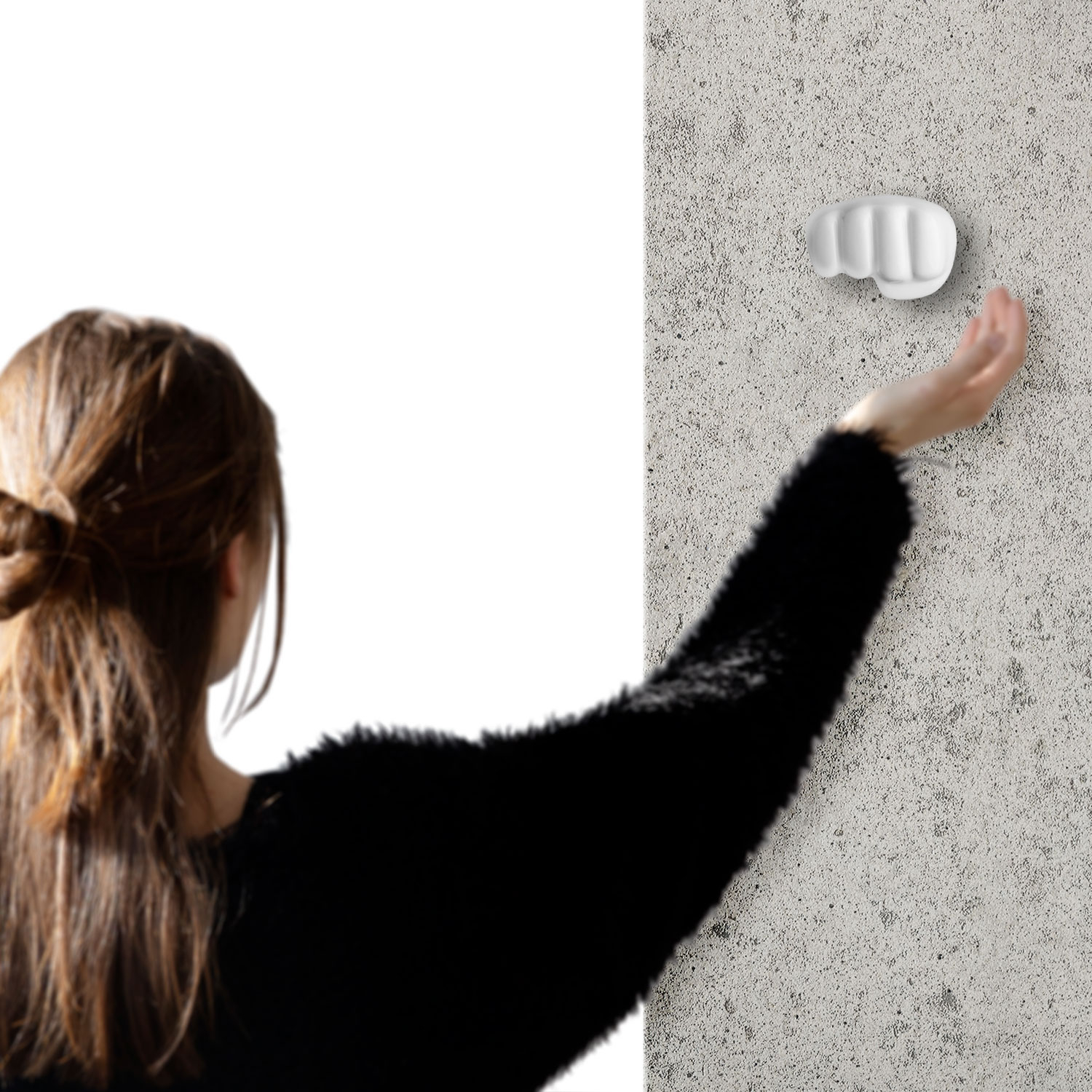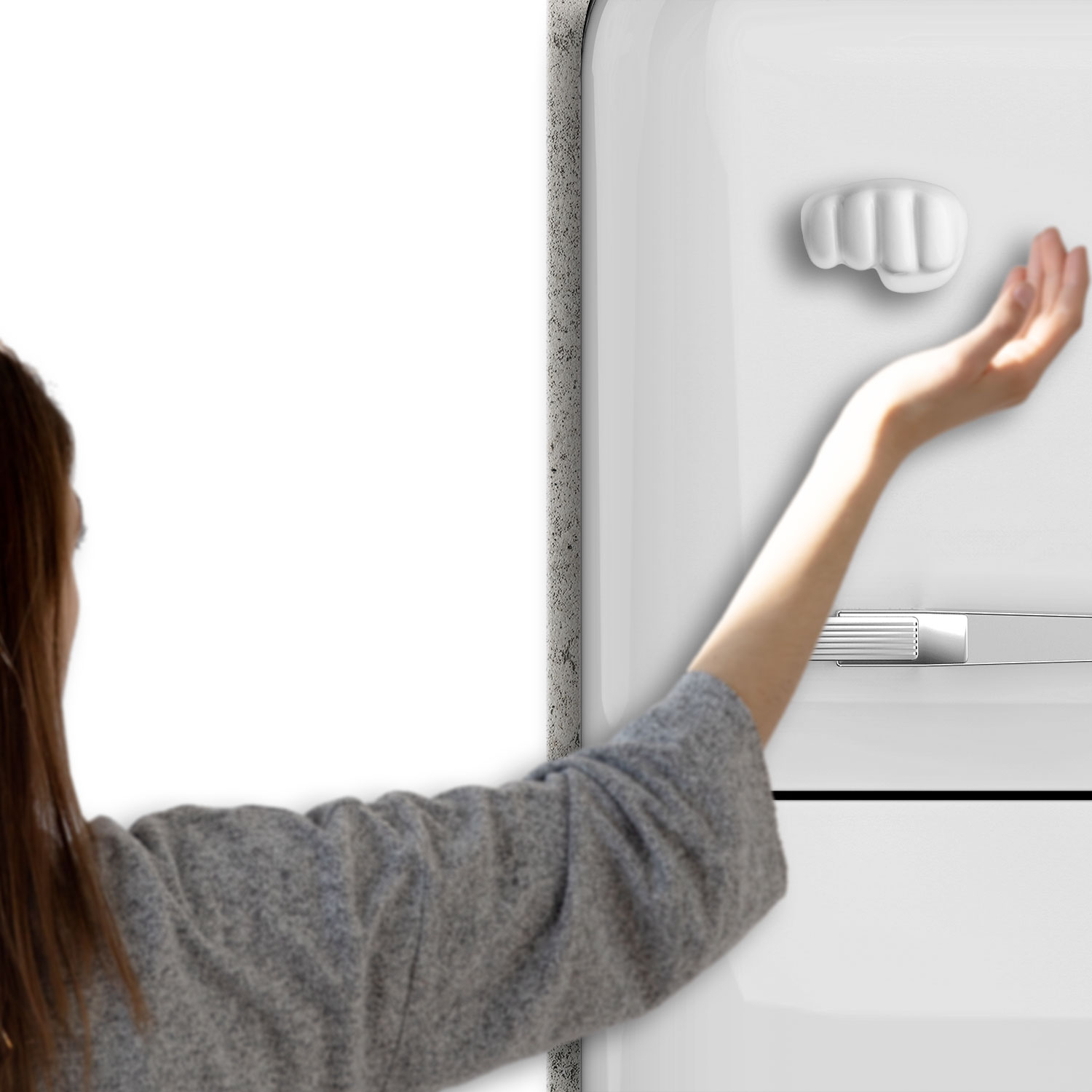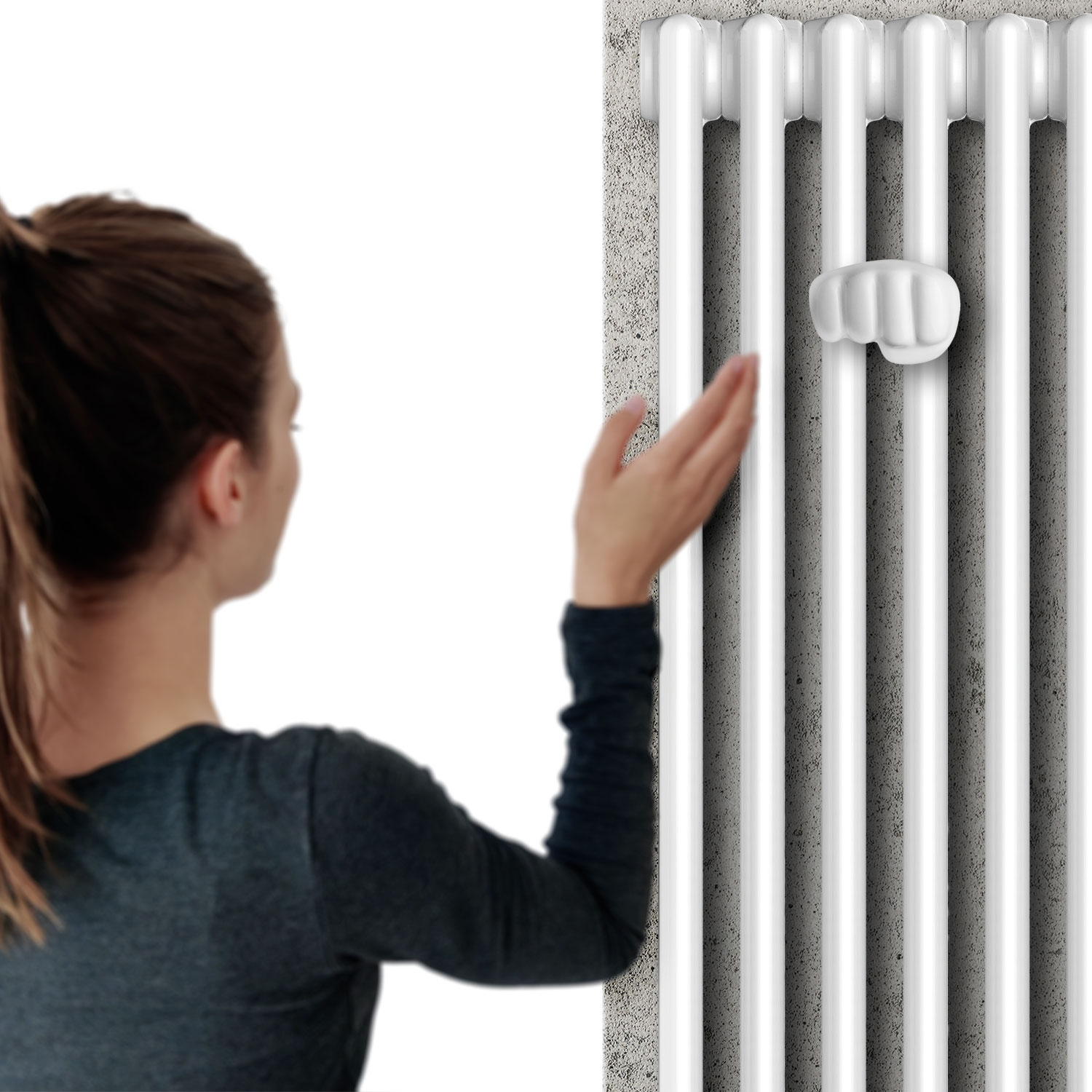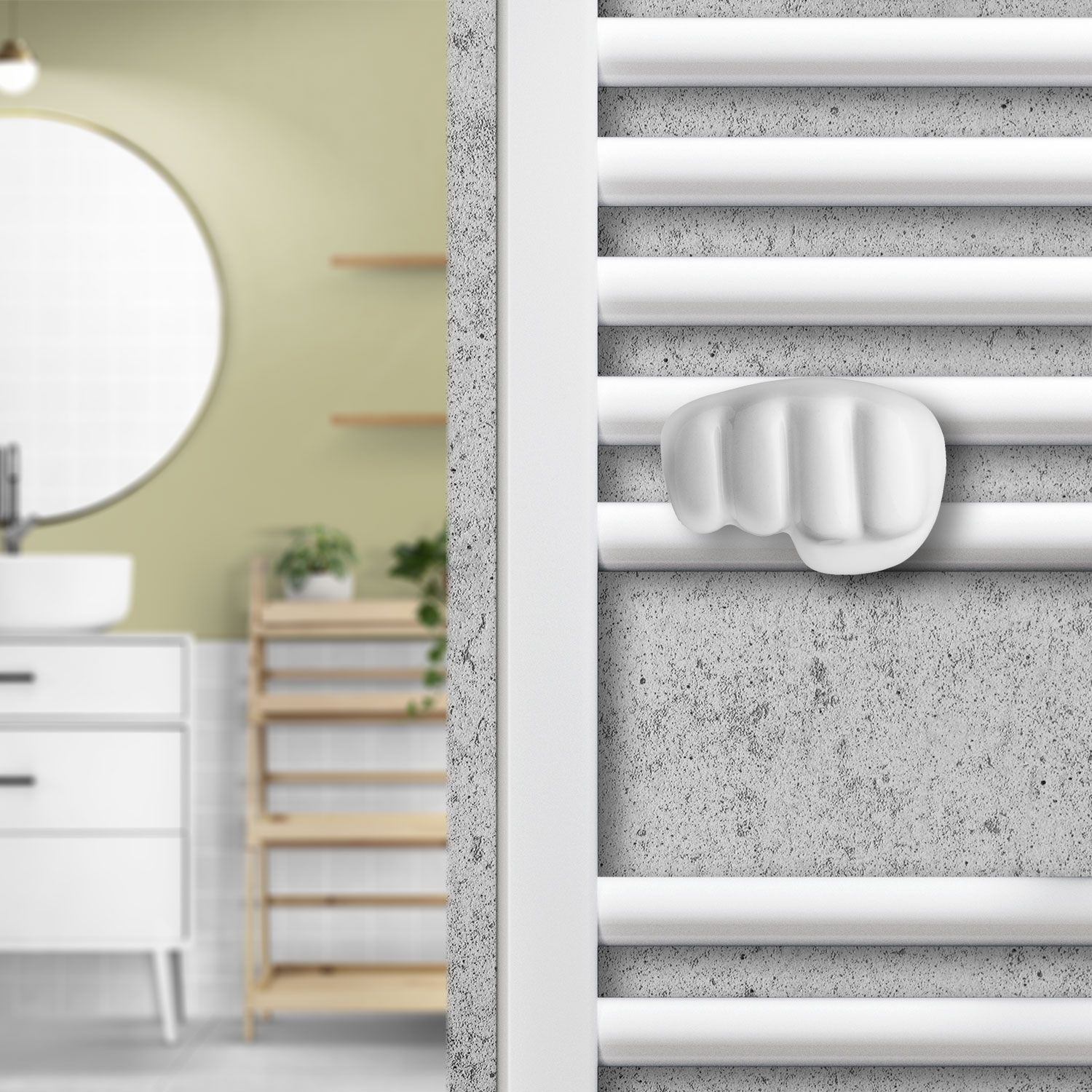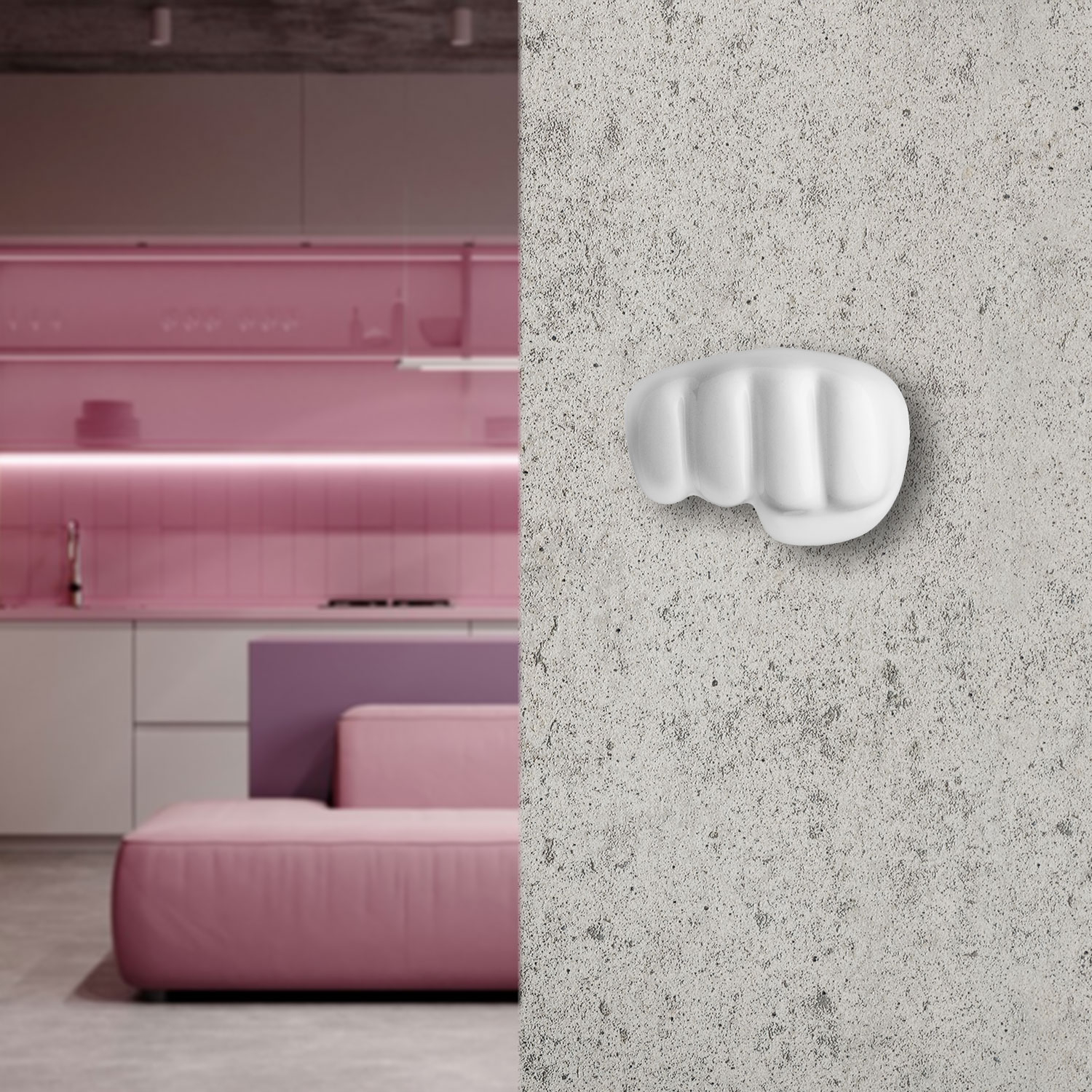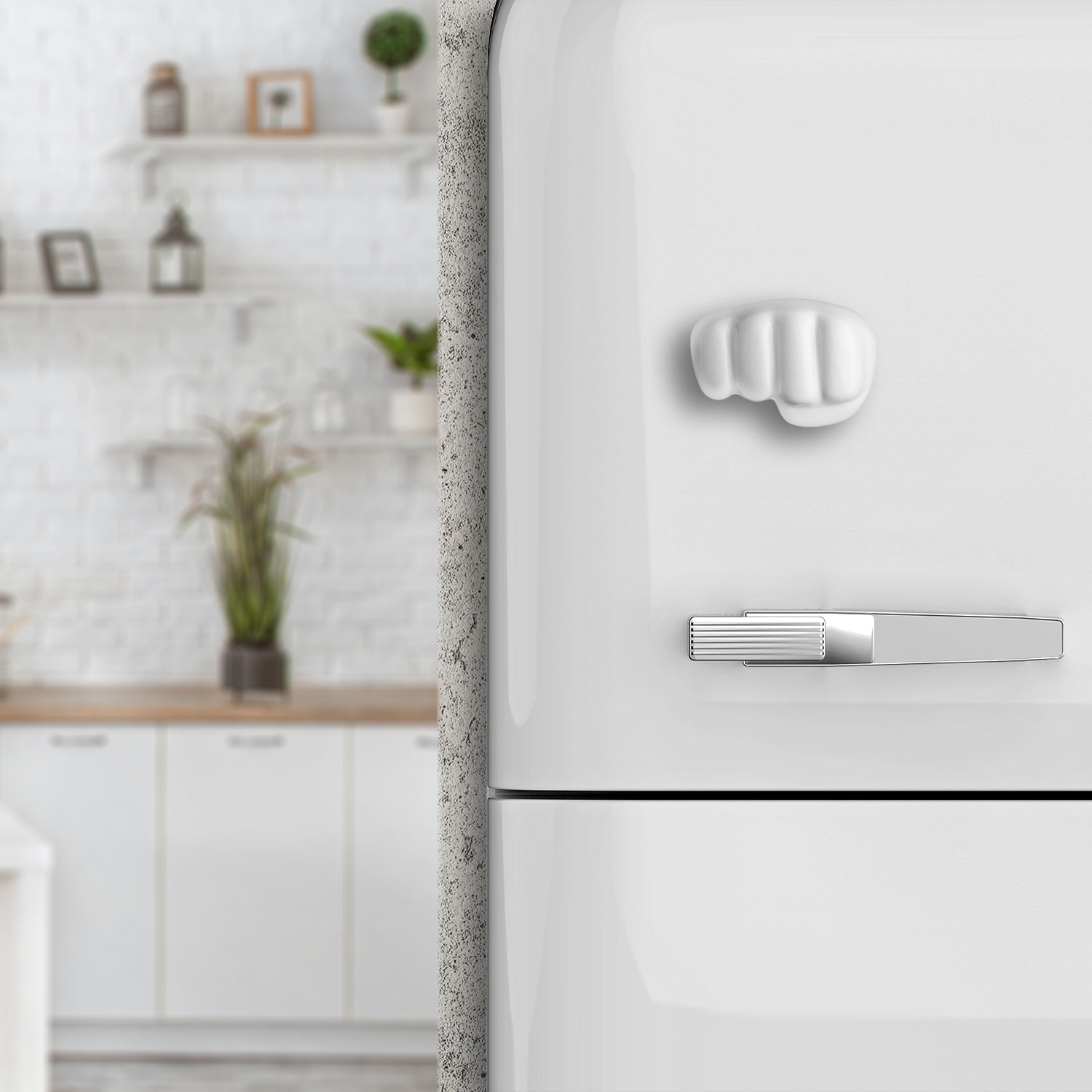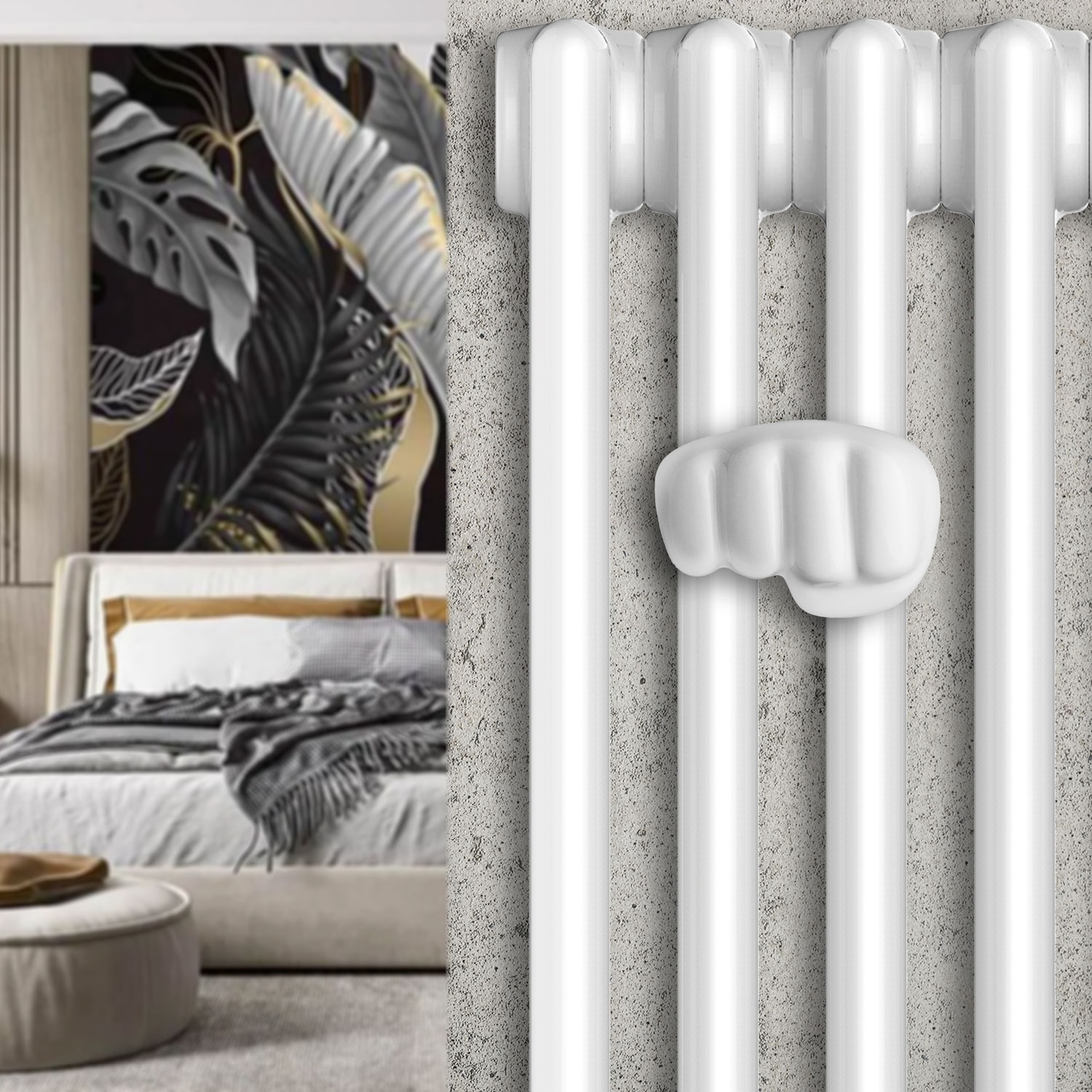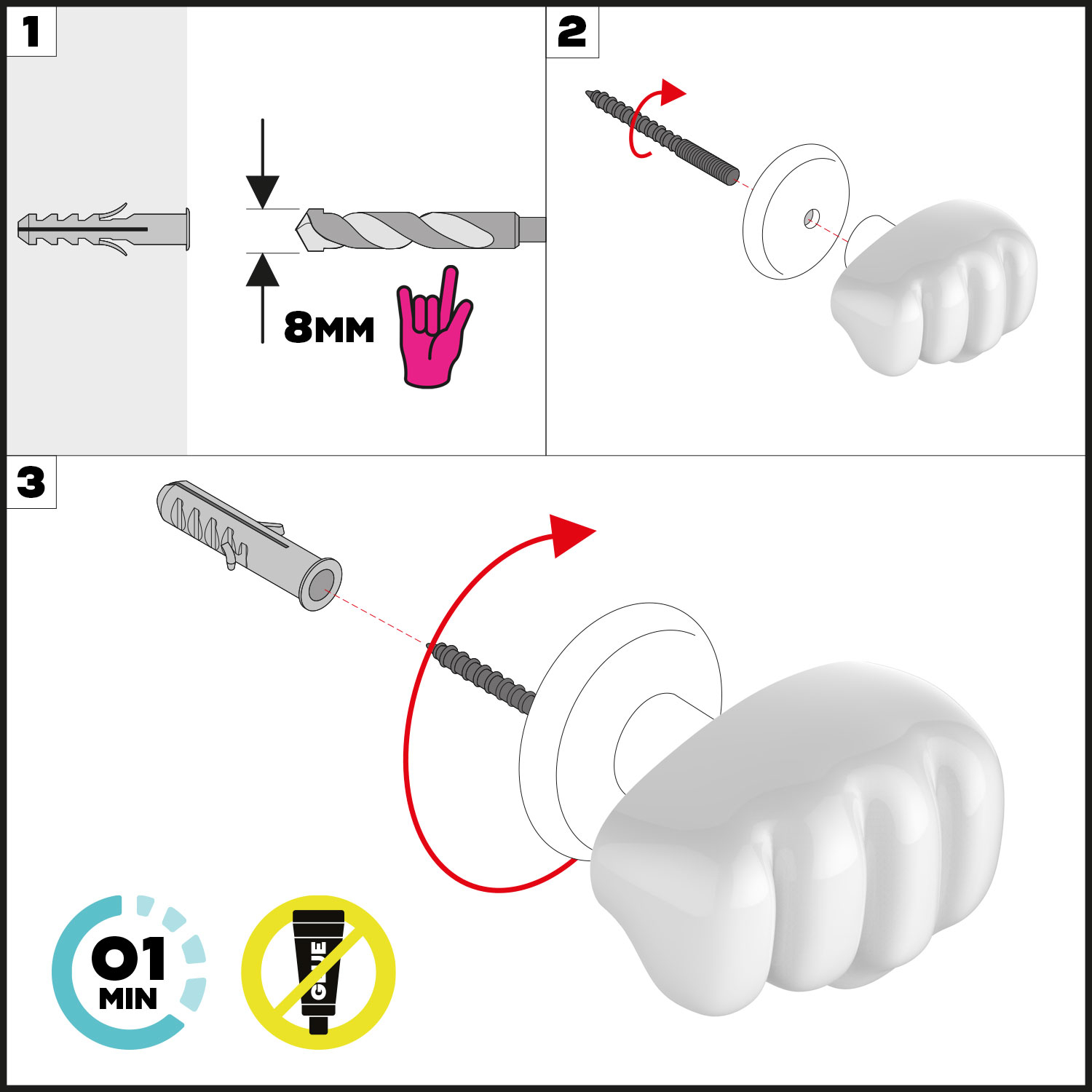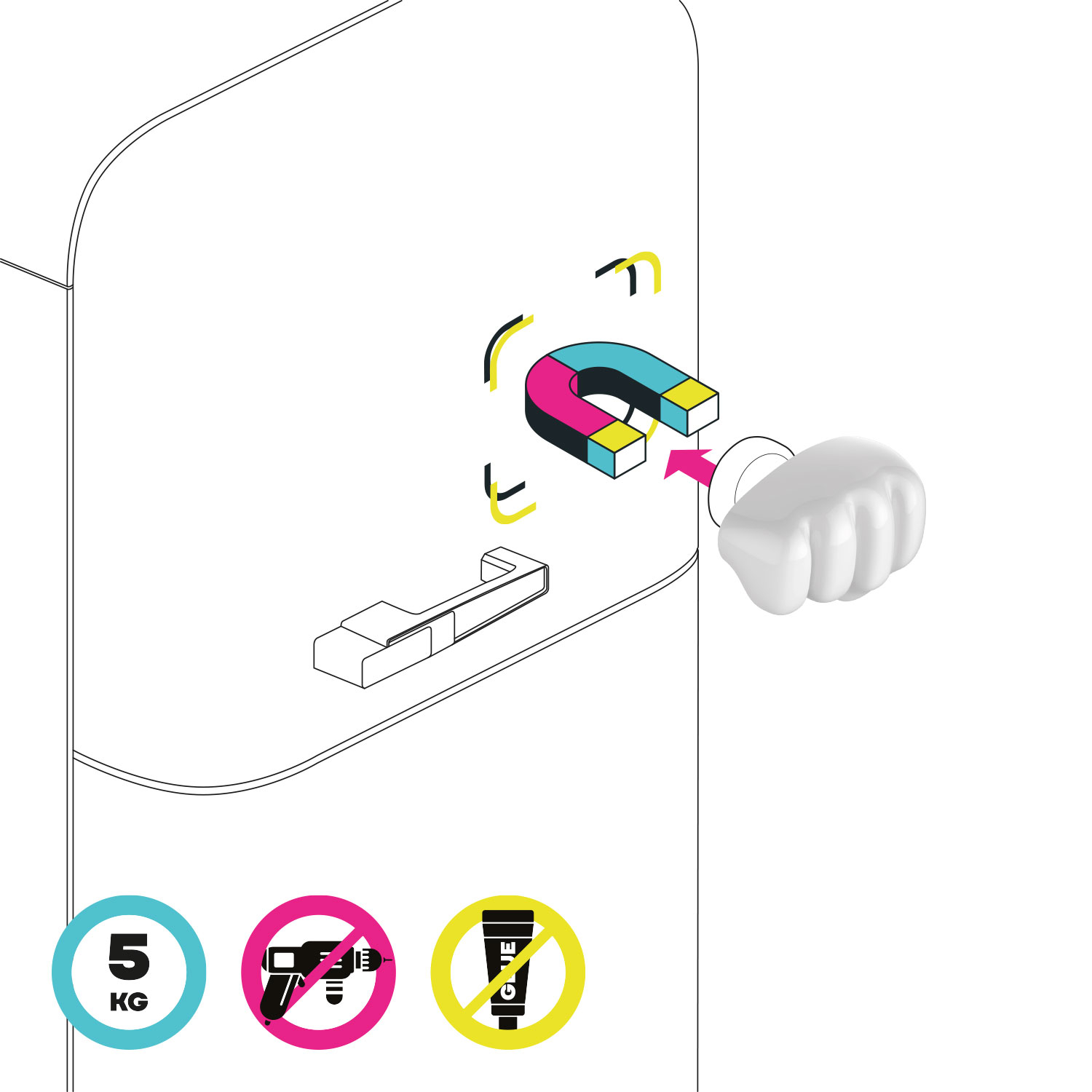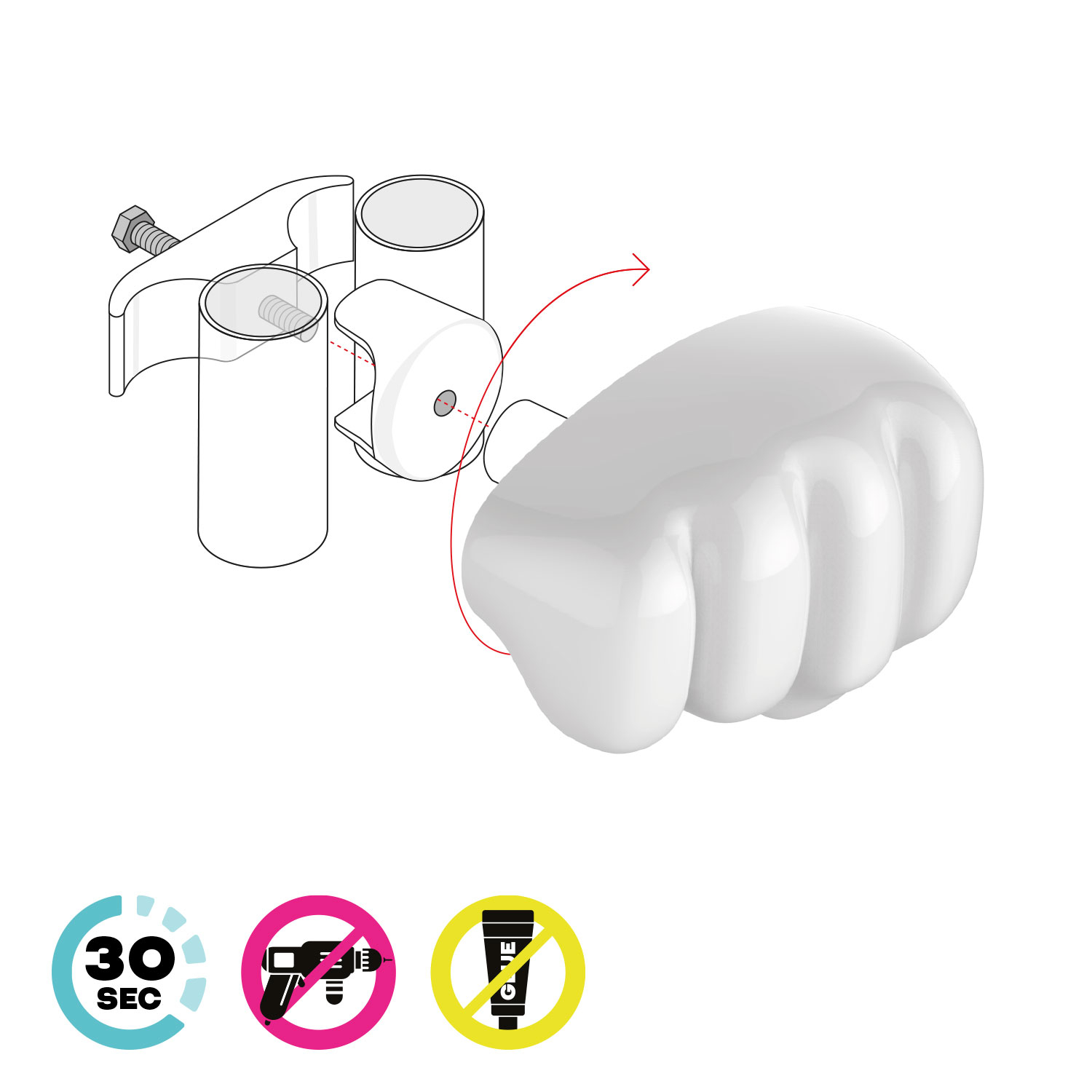 Materials
90% handcrafted ceramic
10% ABS, recyclable plastic
Dimensions
Height: 5 cm
Width: 8,5 cm
Depth: 7 cm
A story about me
The fist is an informal gesture with a meaning equivalent to a handshake or a high-five. In the beginning the fist was a symbol of unity, represented by the weak fingers that come together to create something powerful. The gesture is commonly used in baseball and hockey as a form of celebration between teammates and respect with opponents.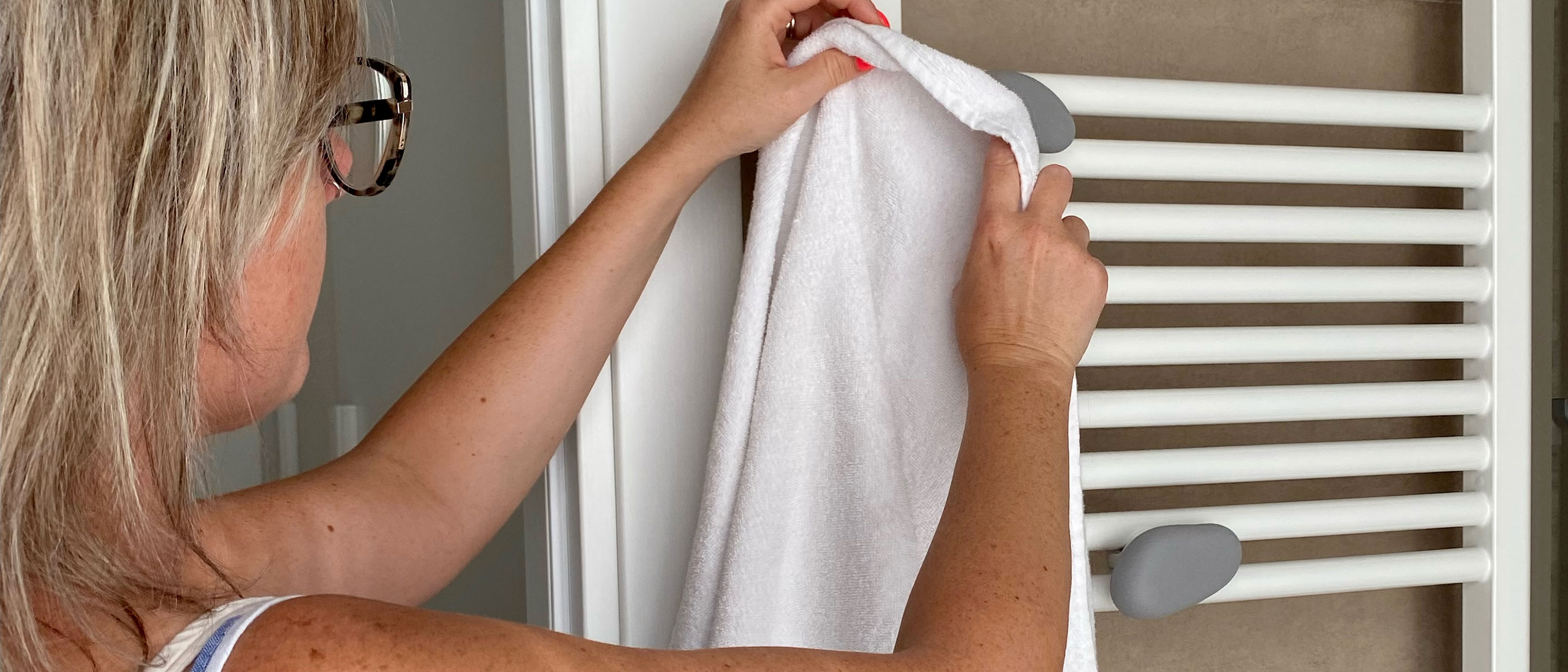 All the ways to use Letshelter
Don't trust buying a Letshelter? See how our brave customers have installed their Letshelter hangers in every situation and room of the house!
Read More