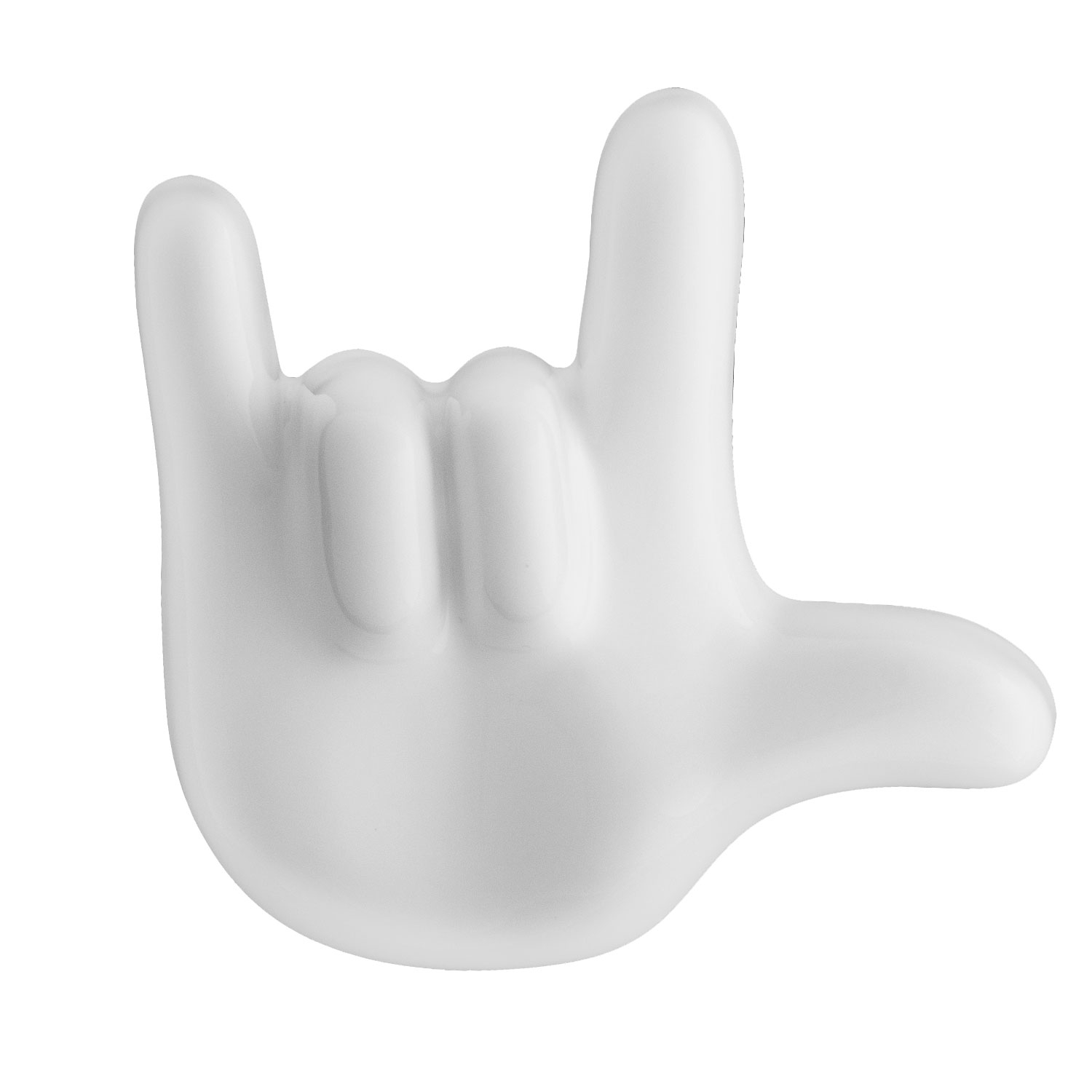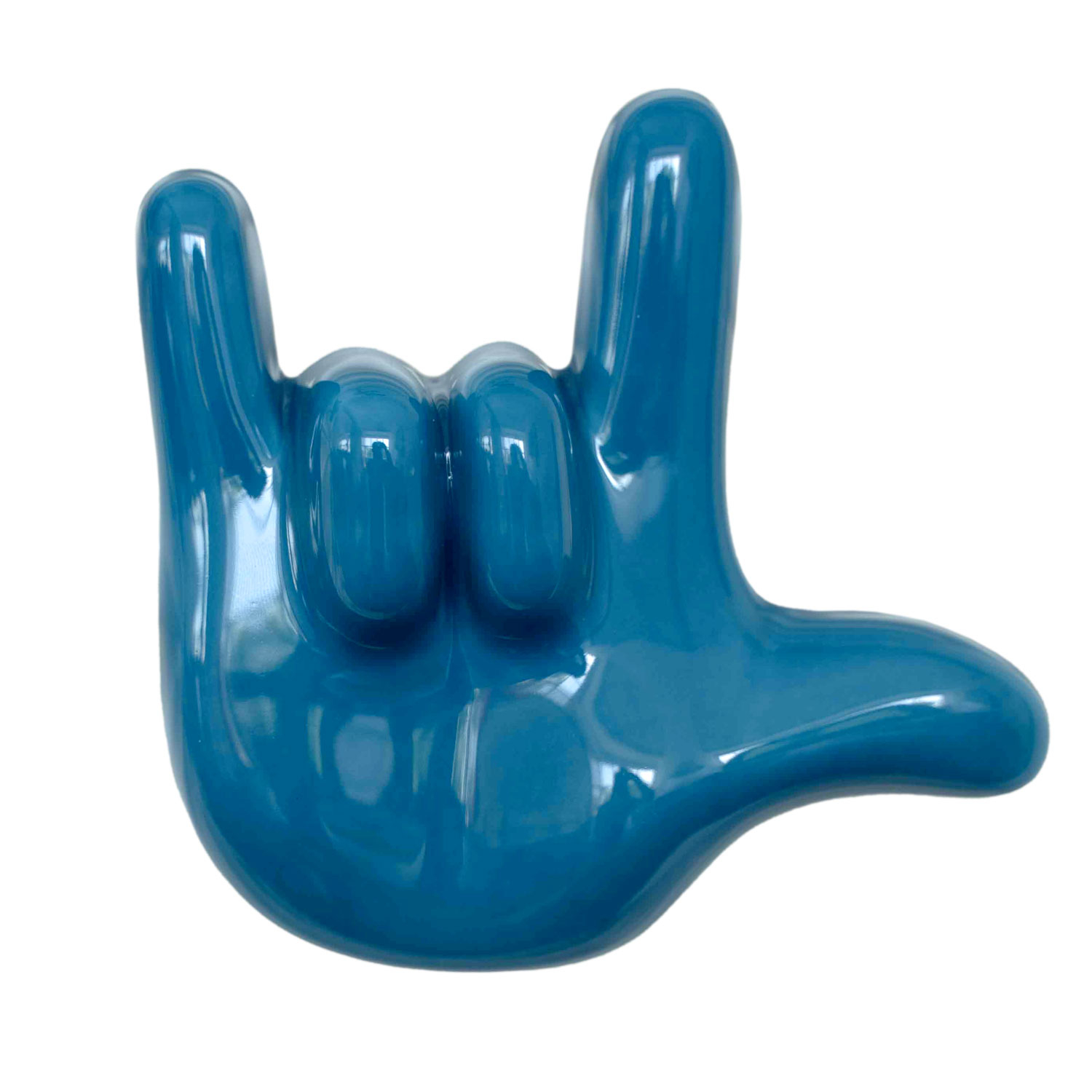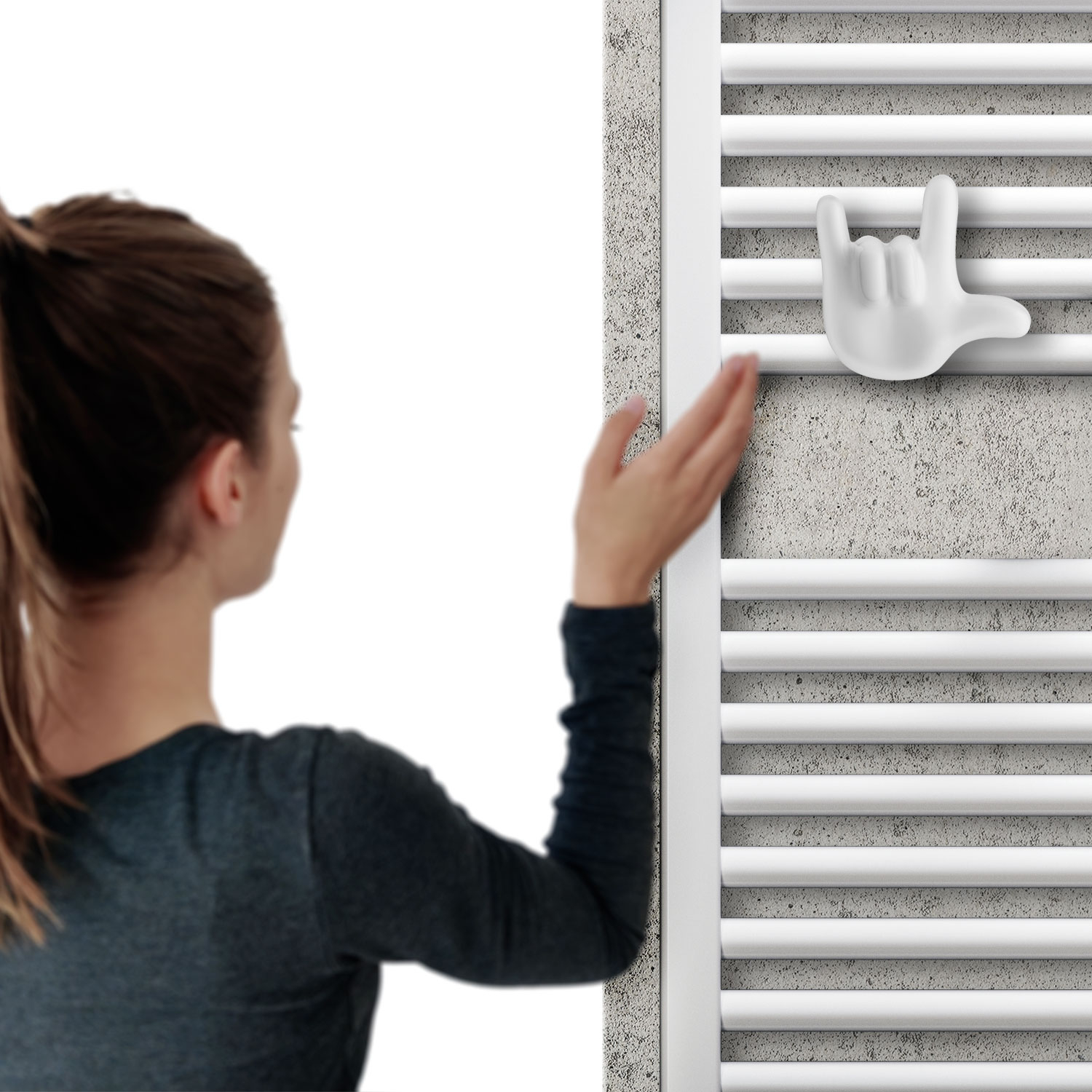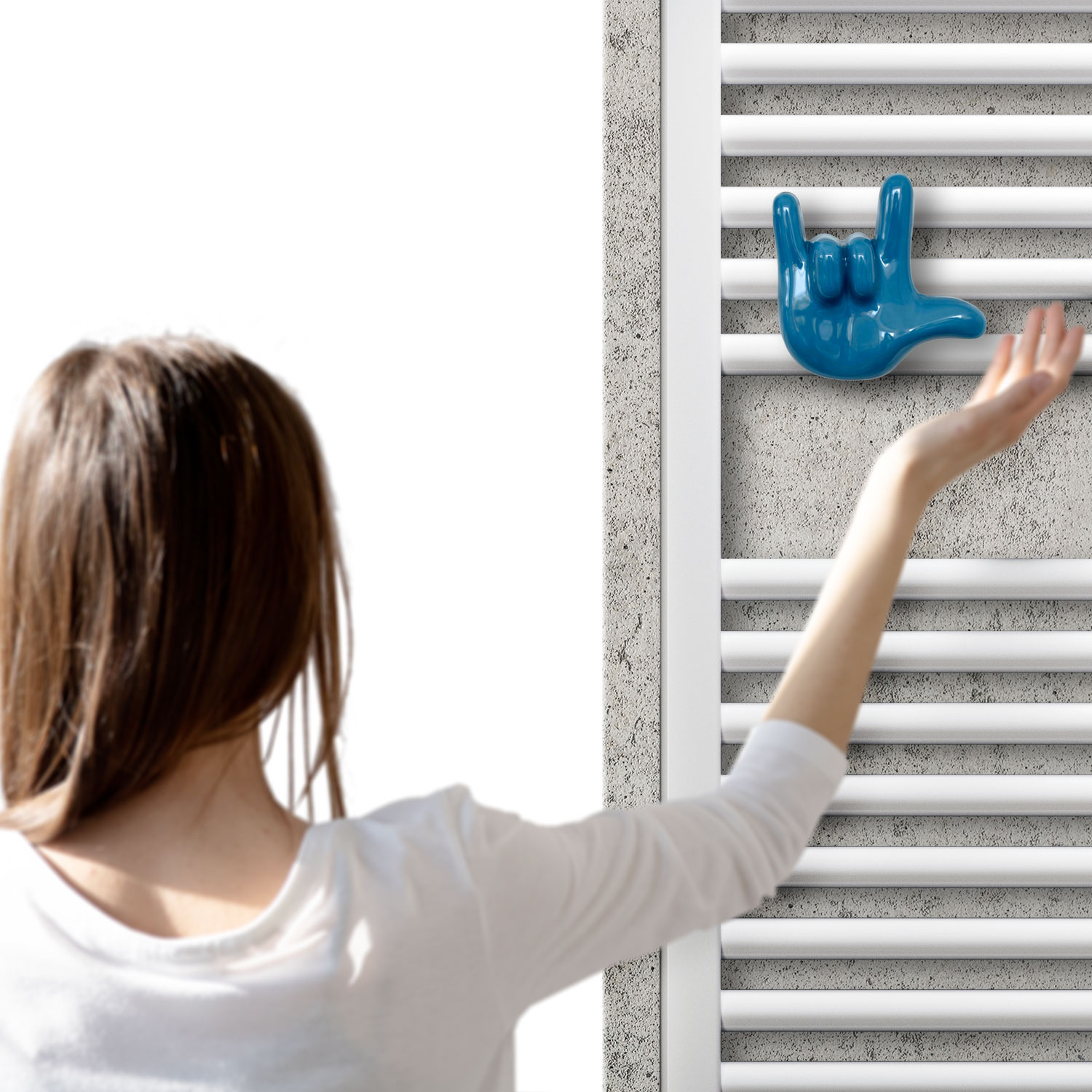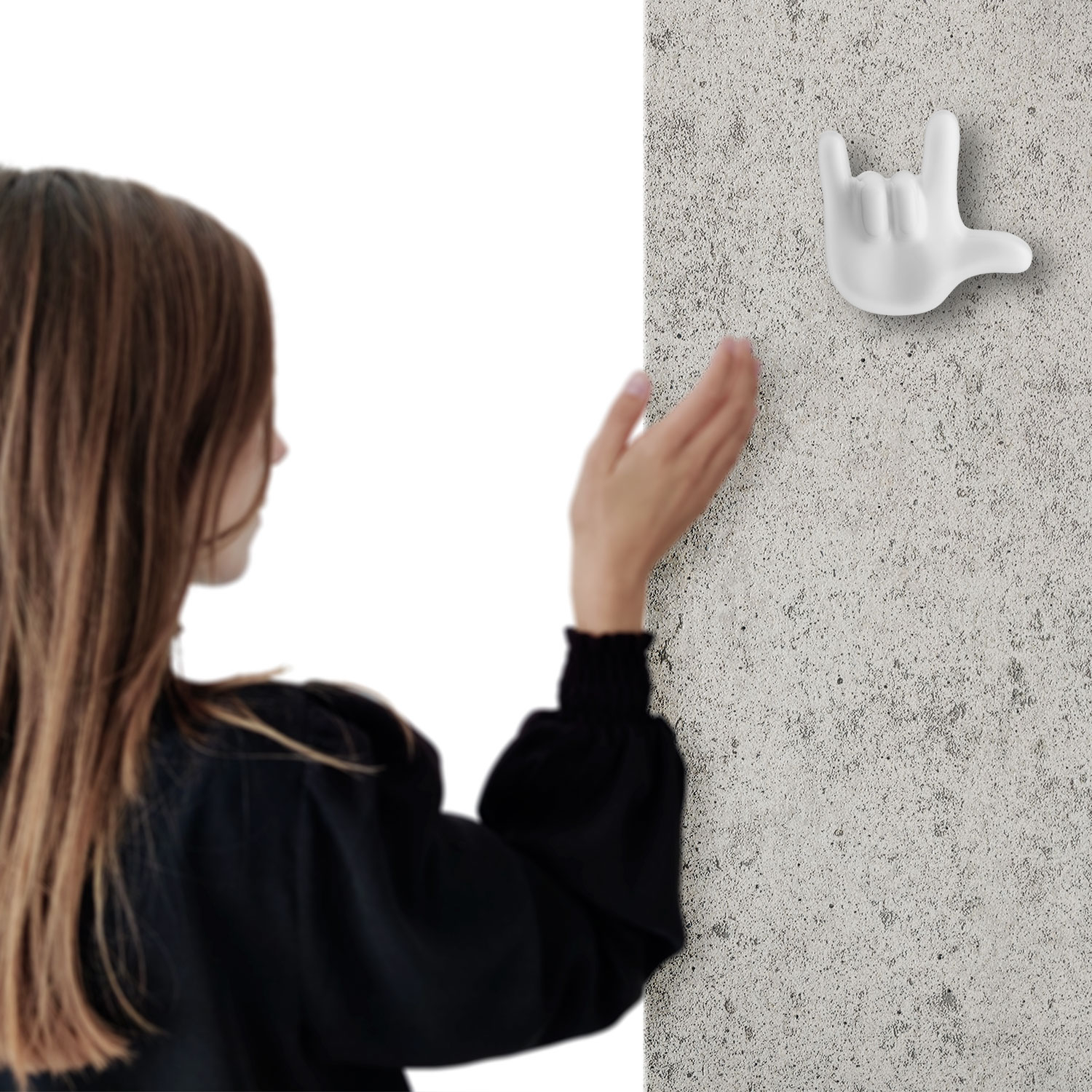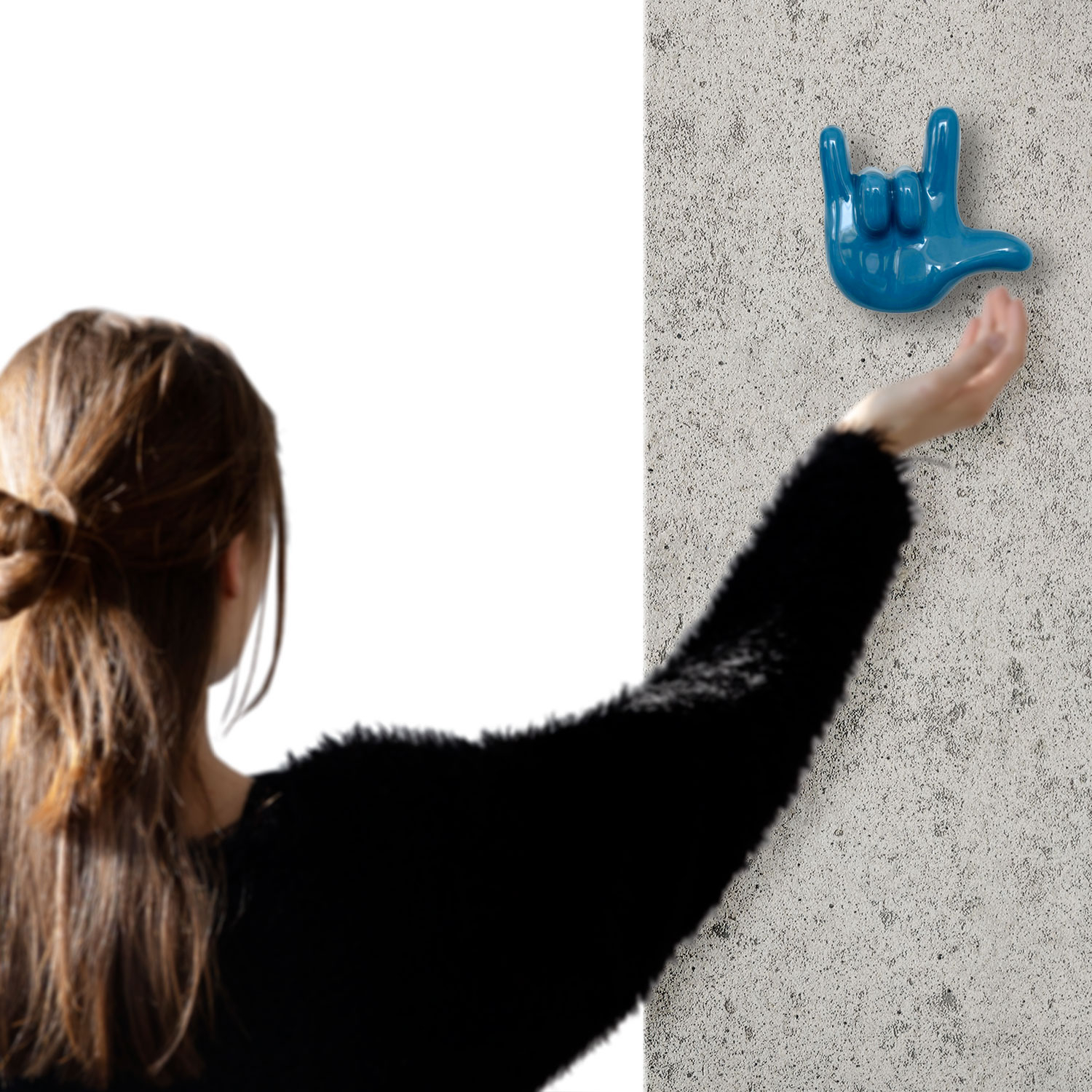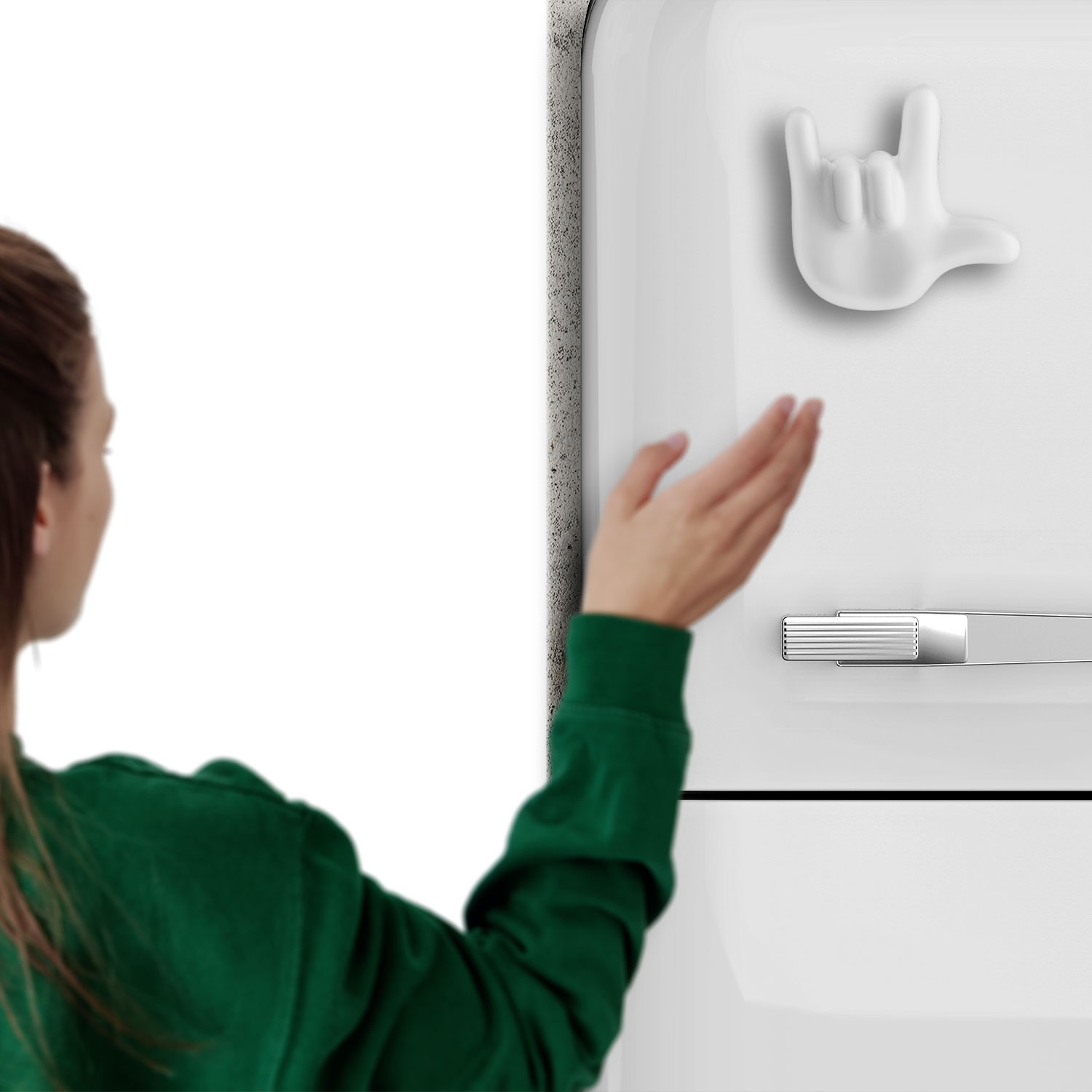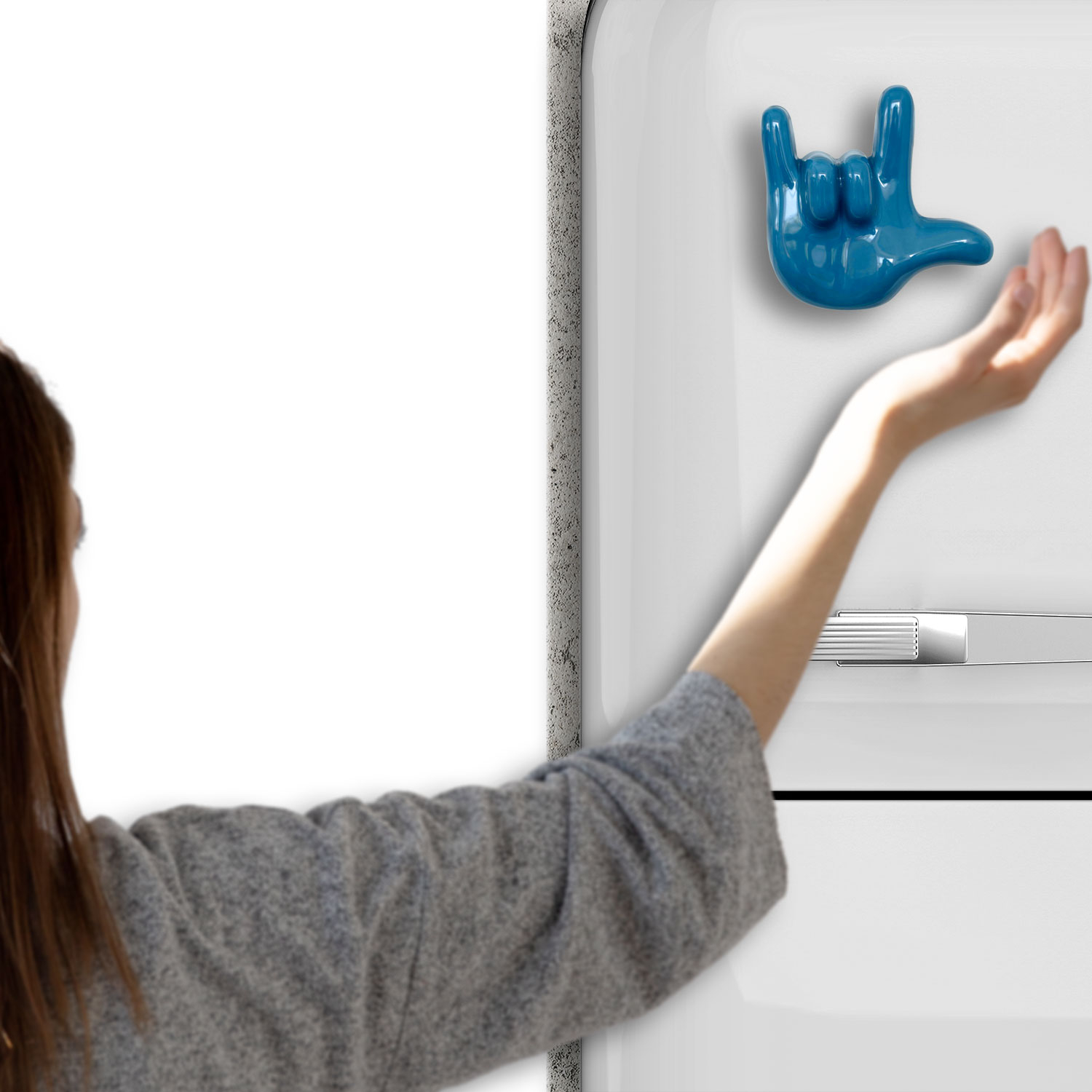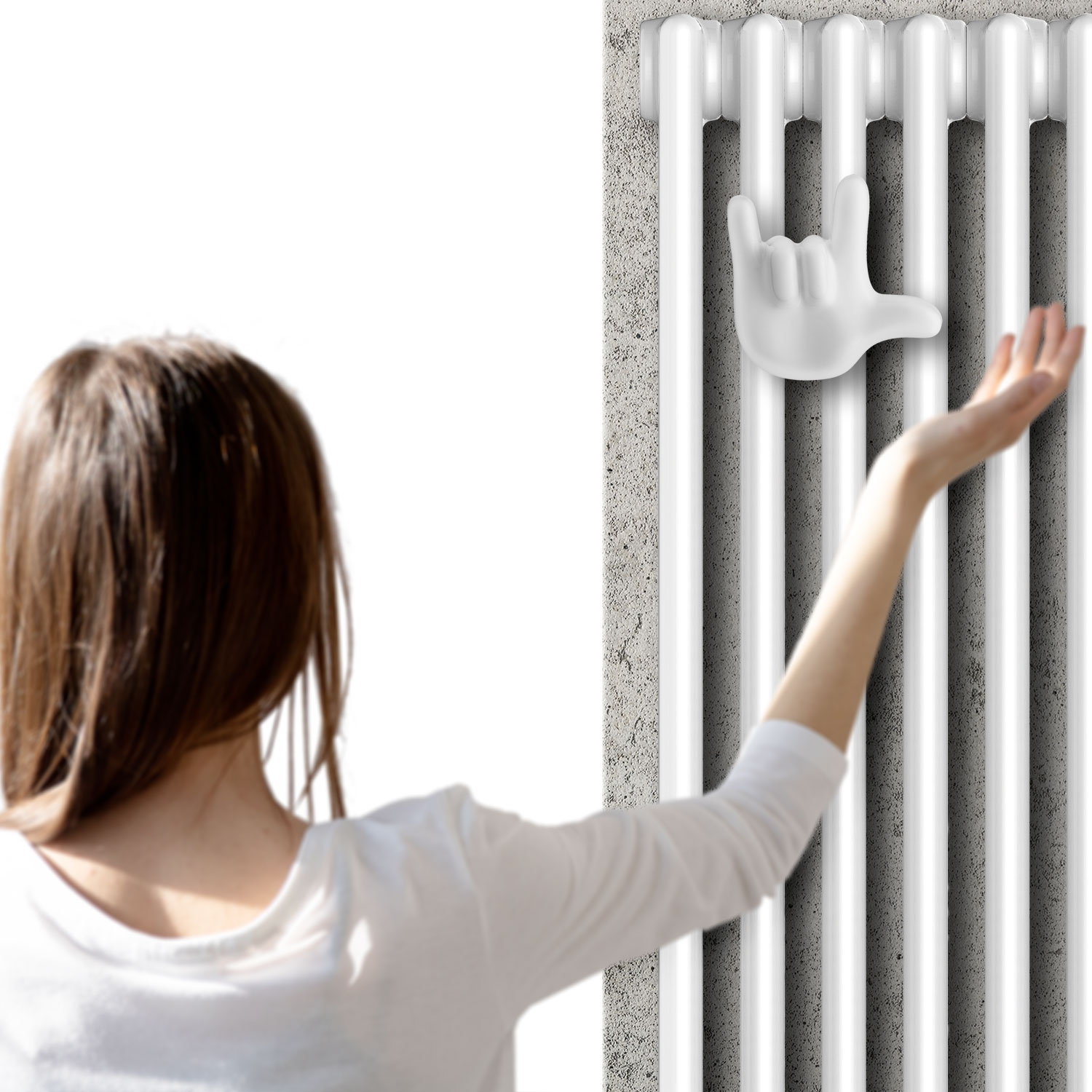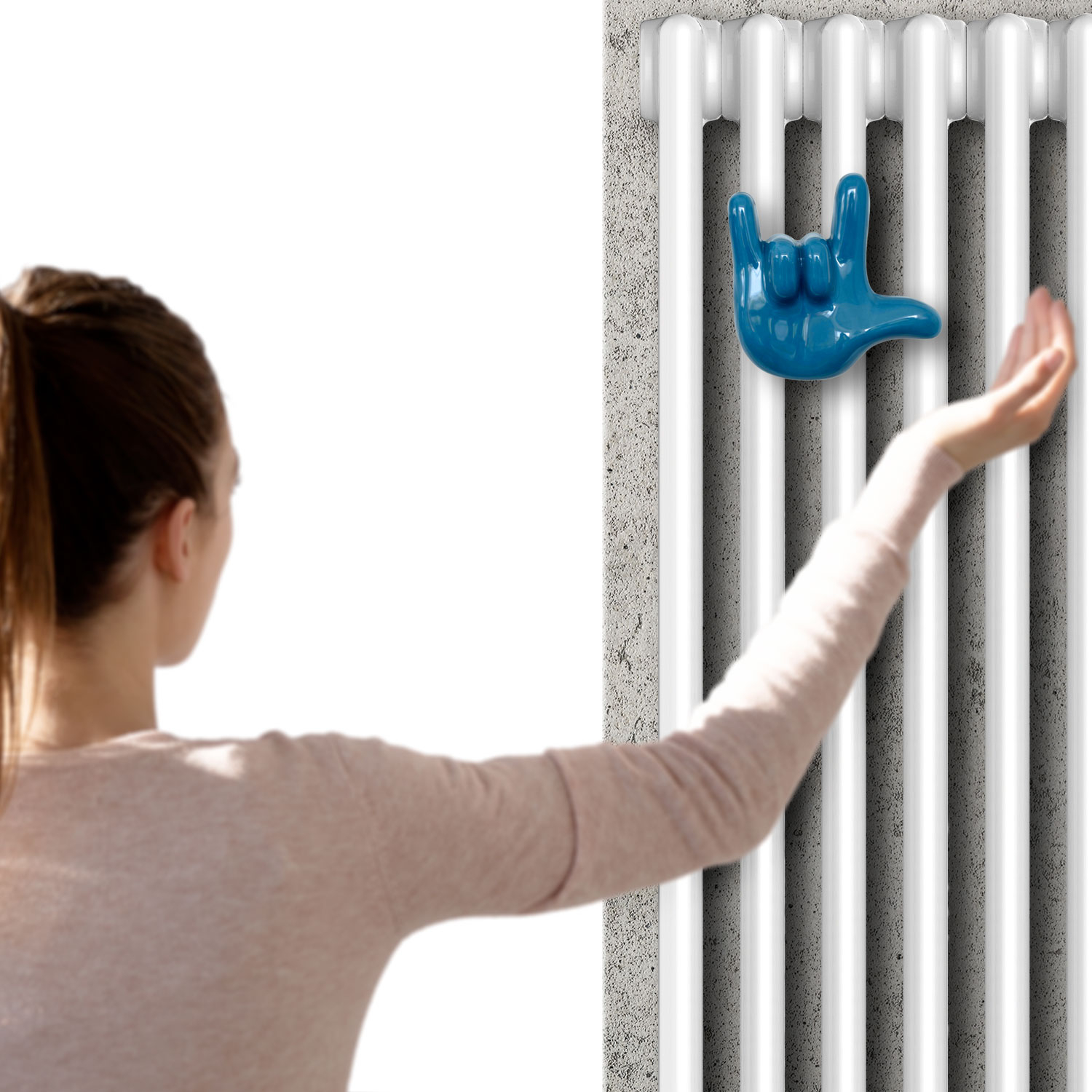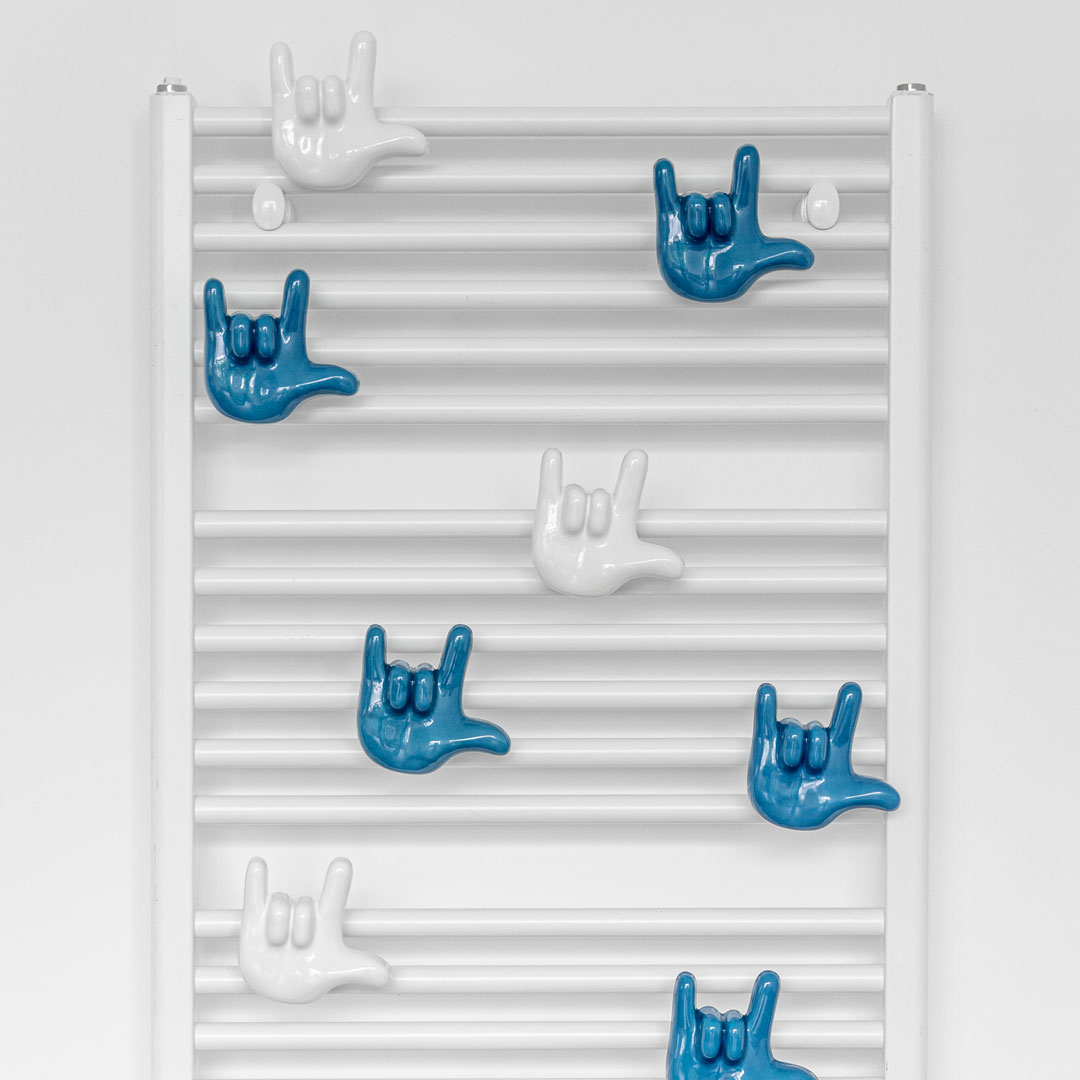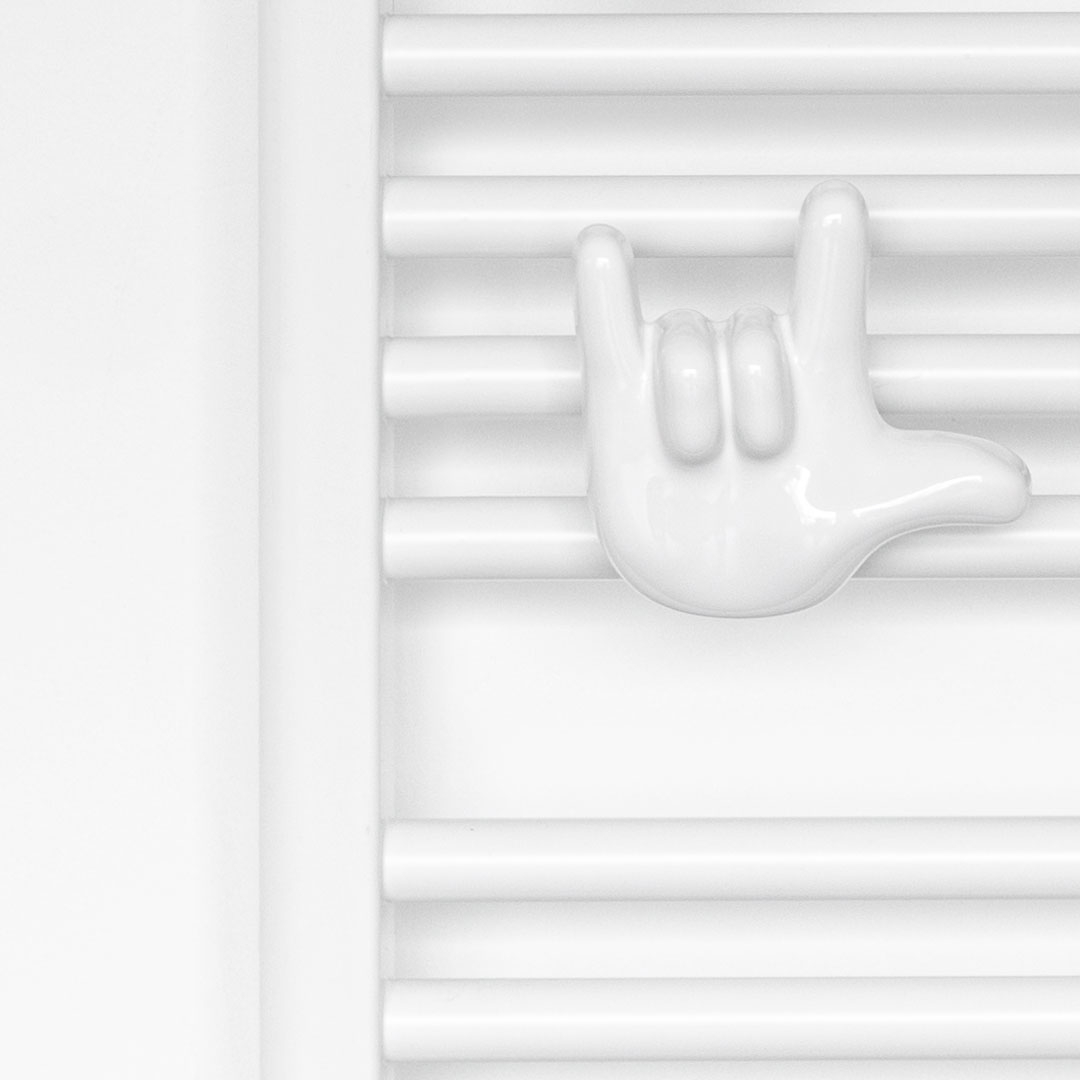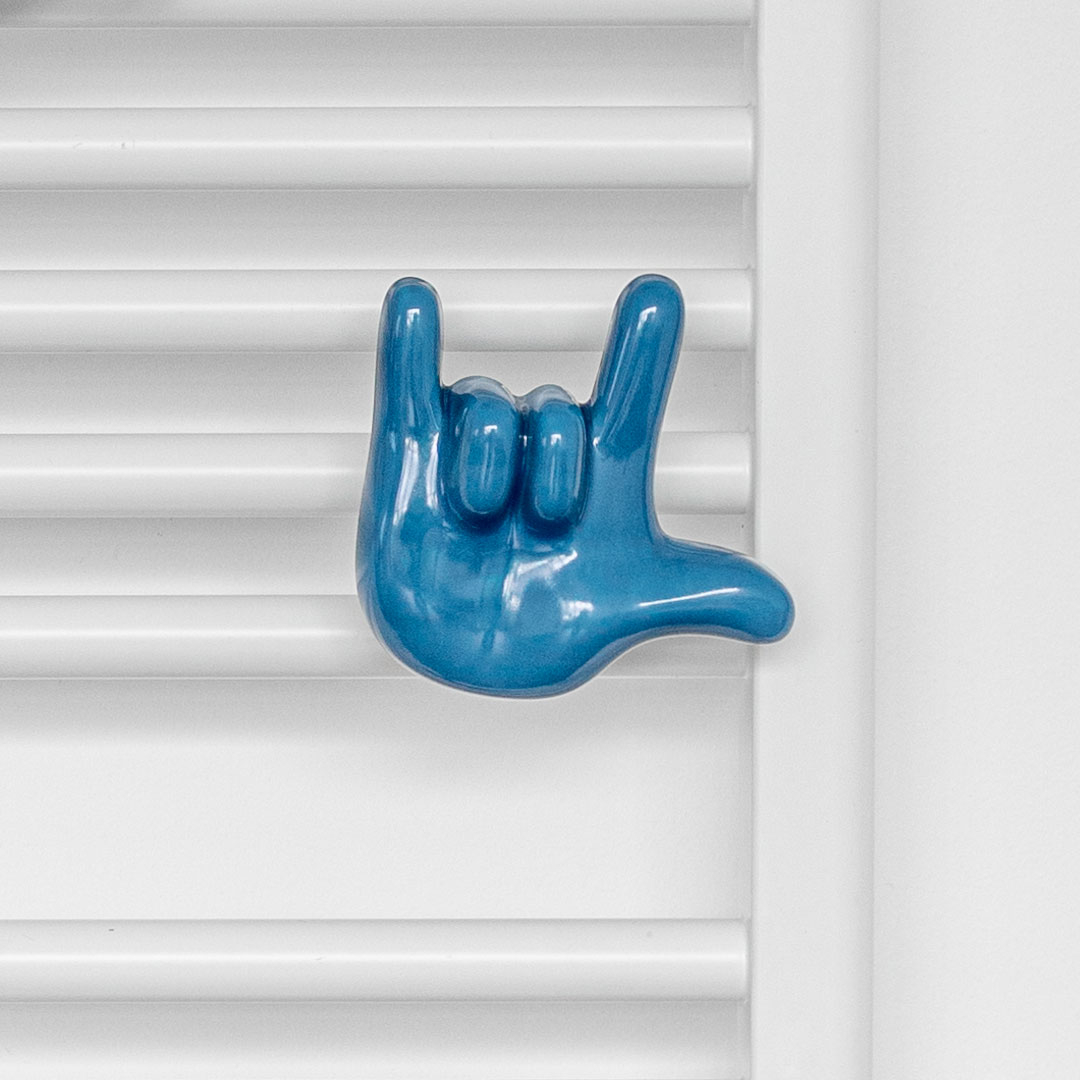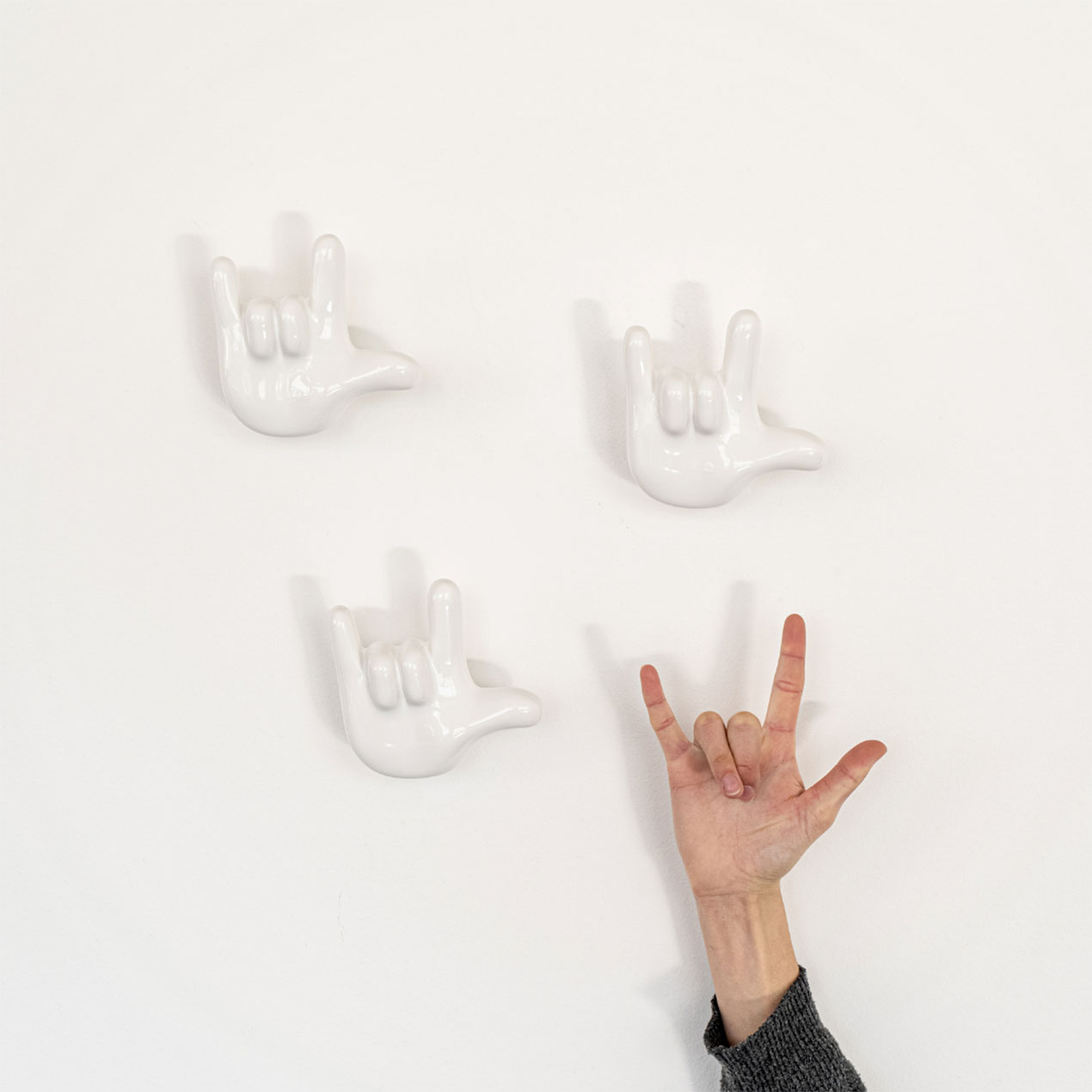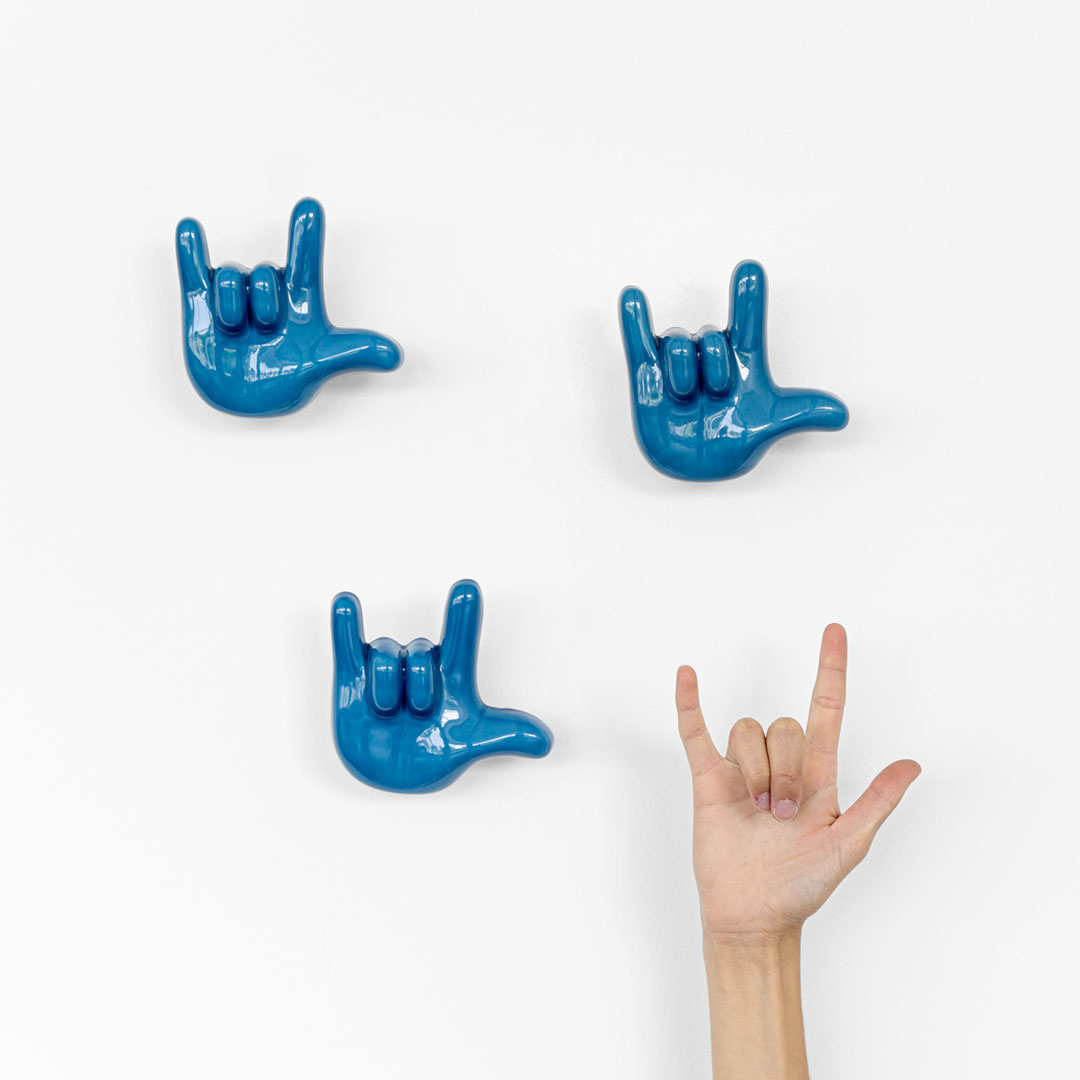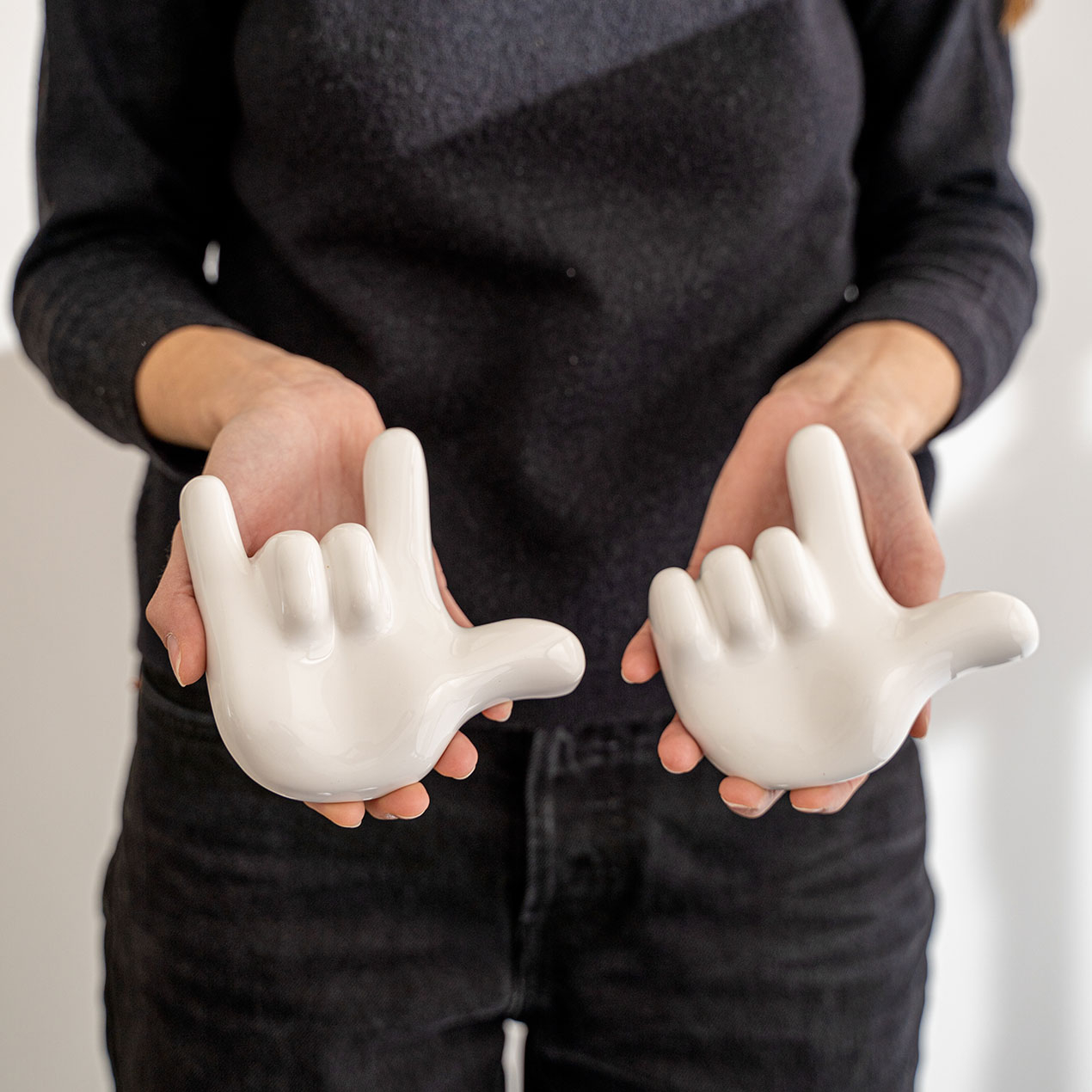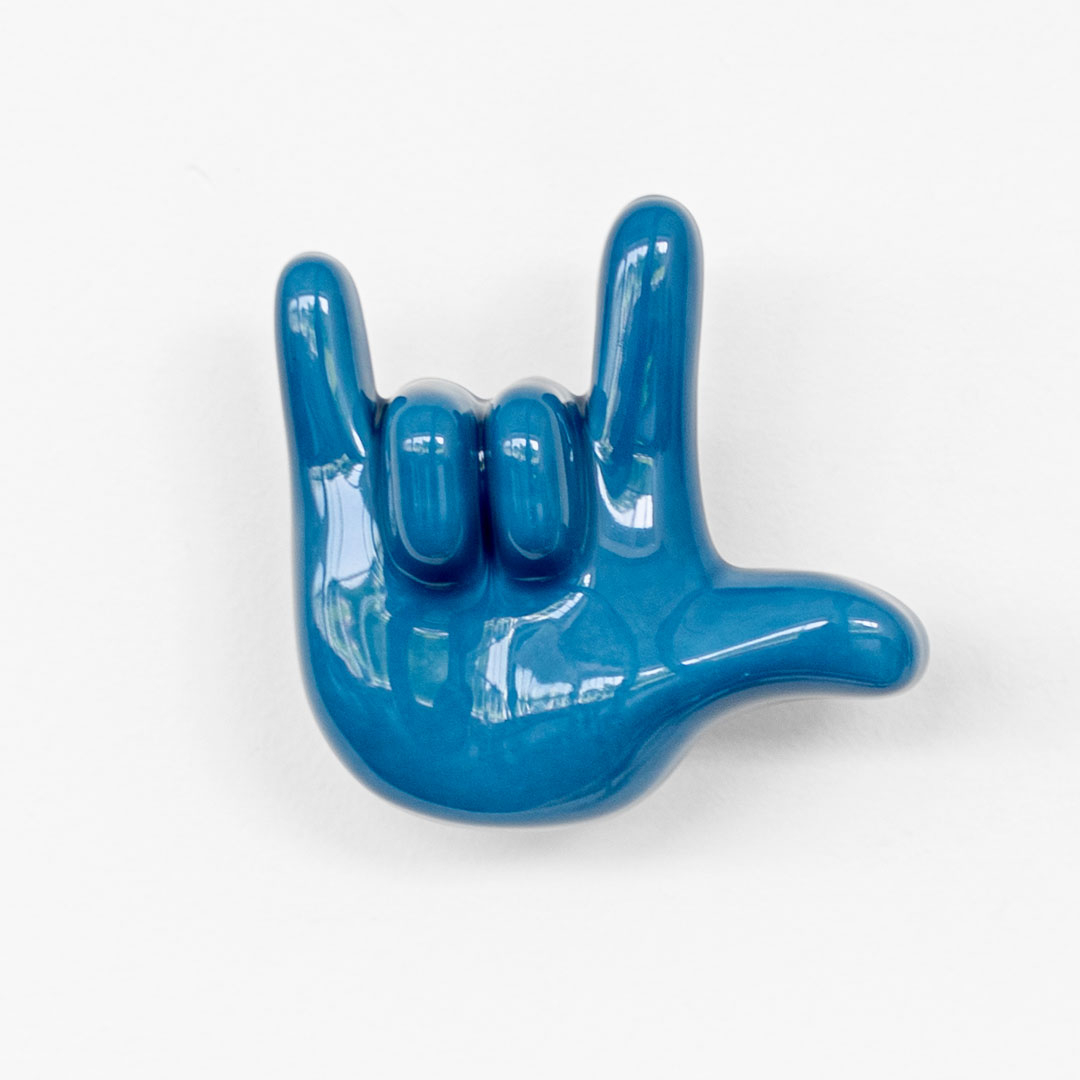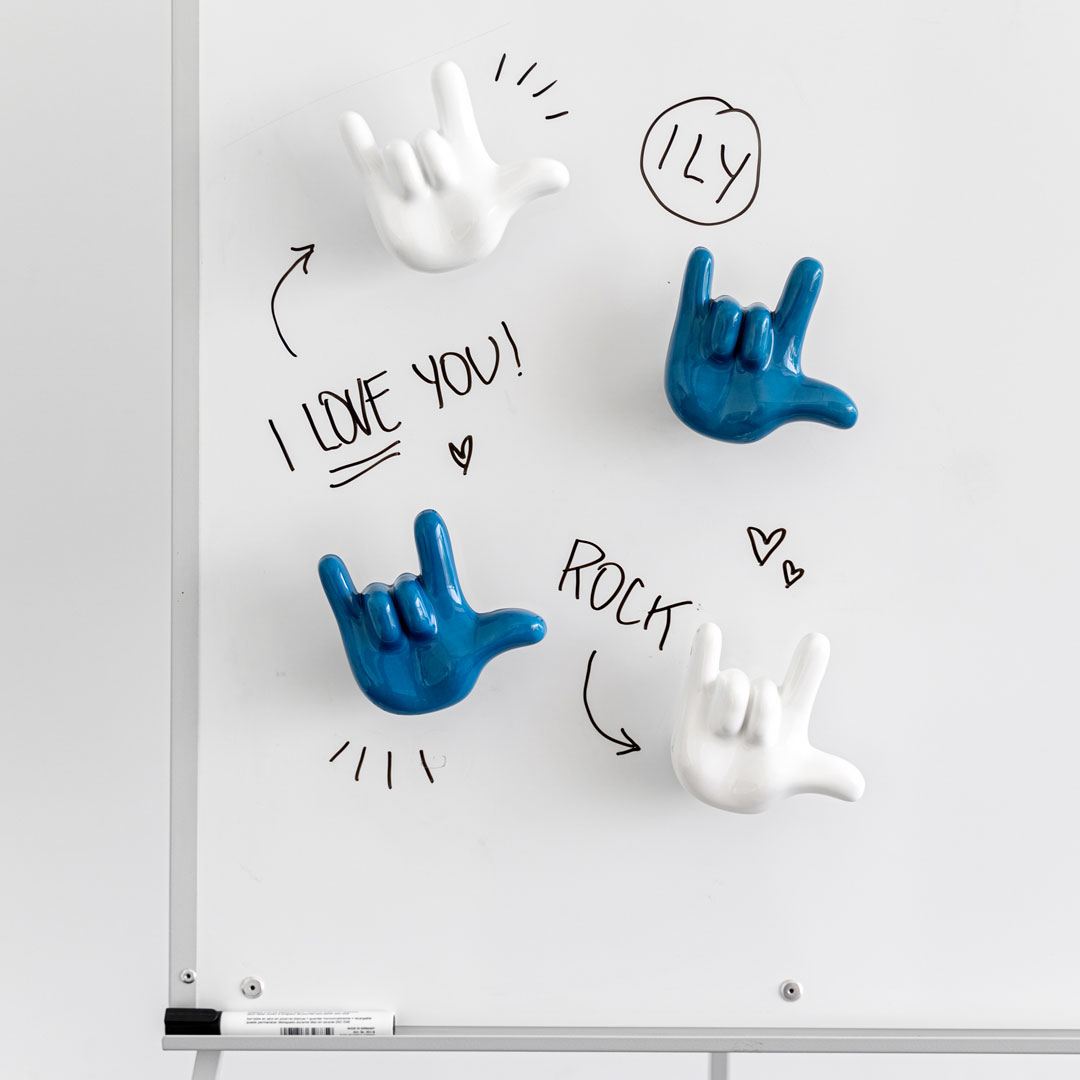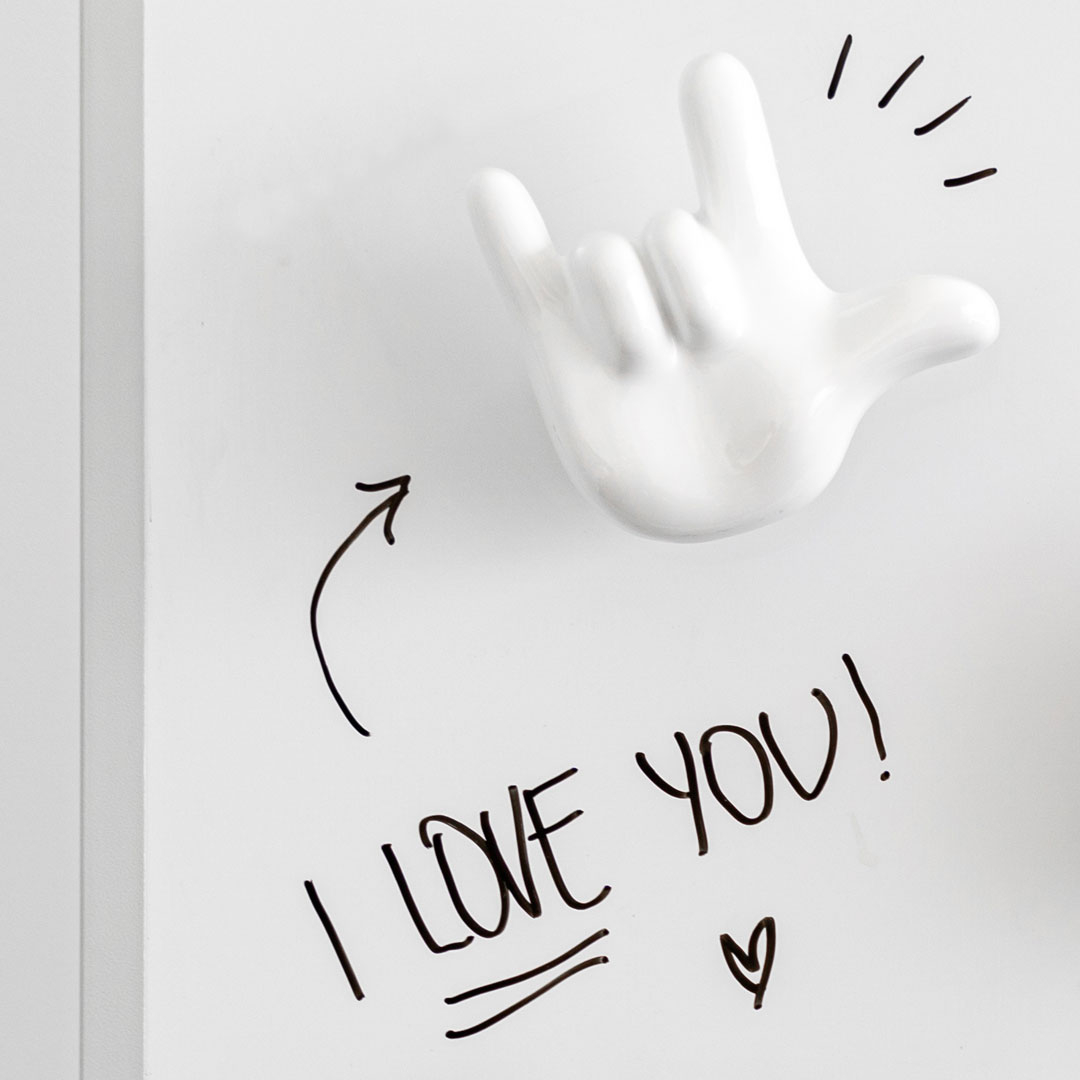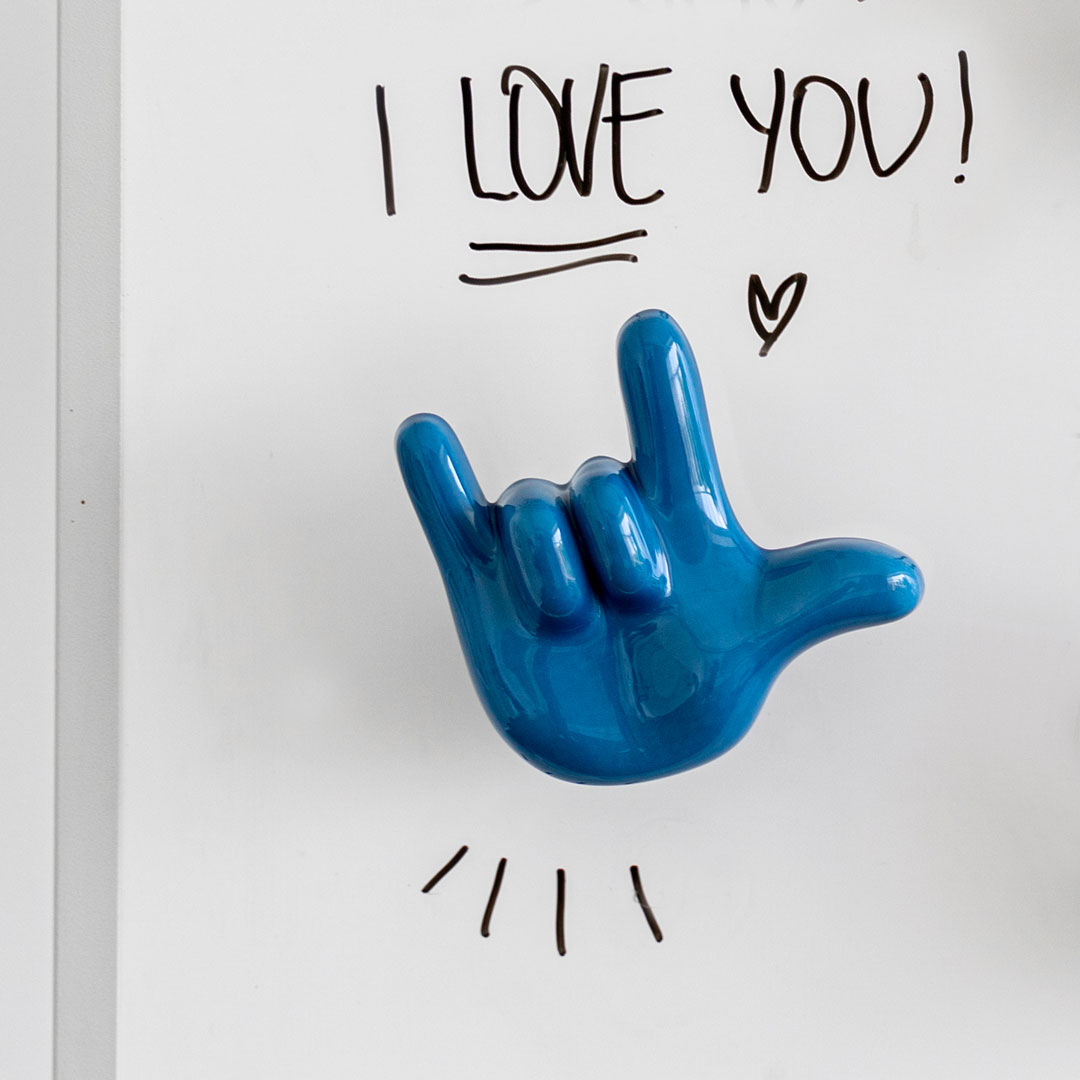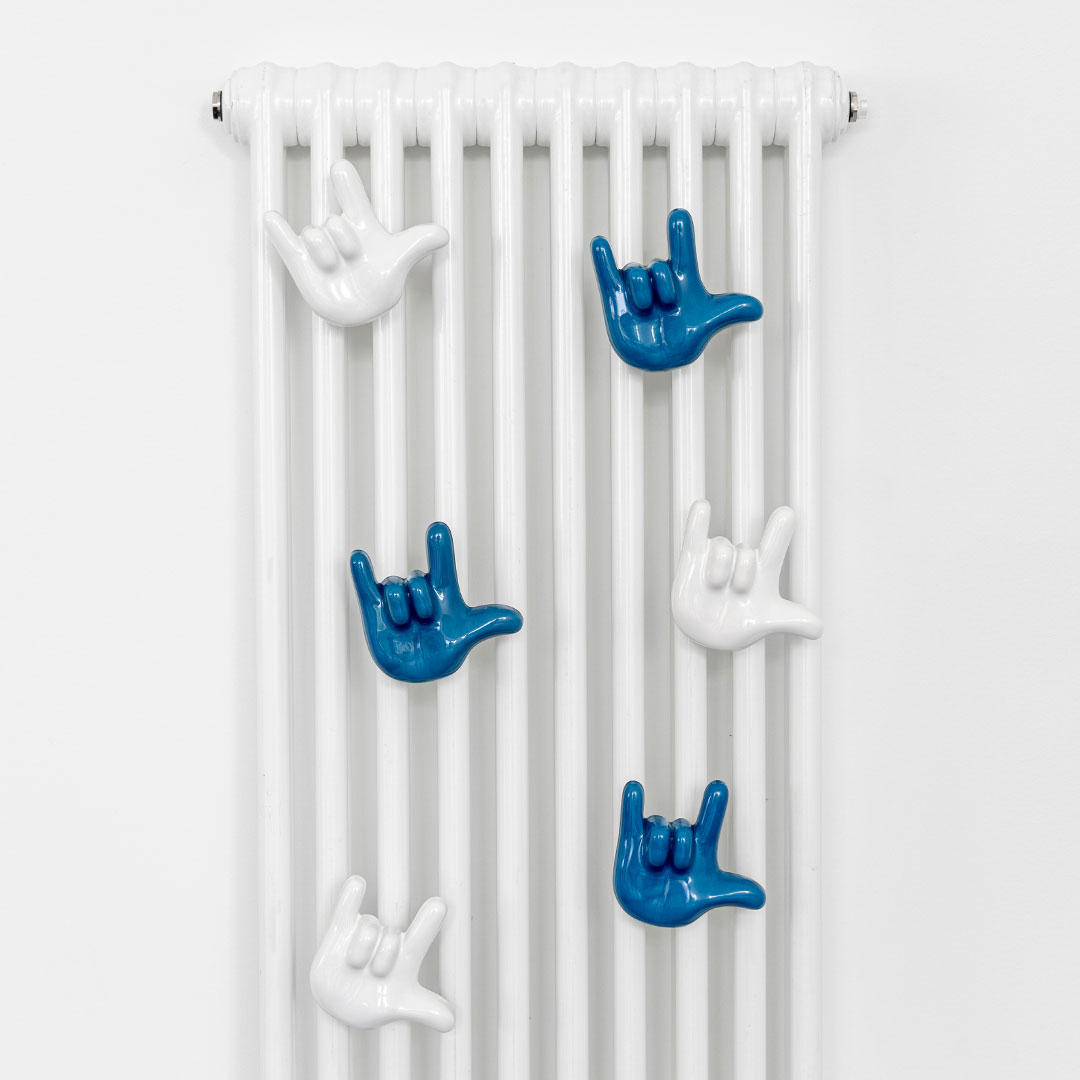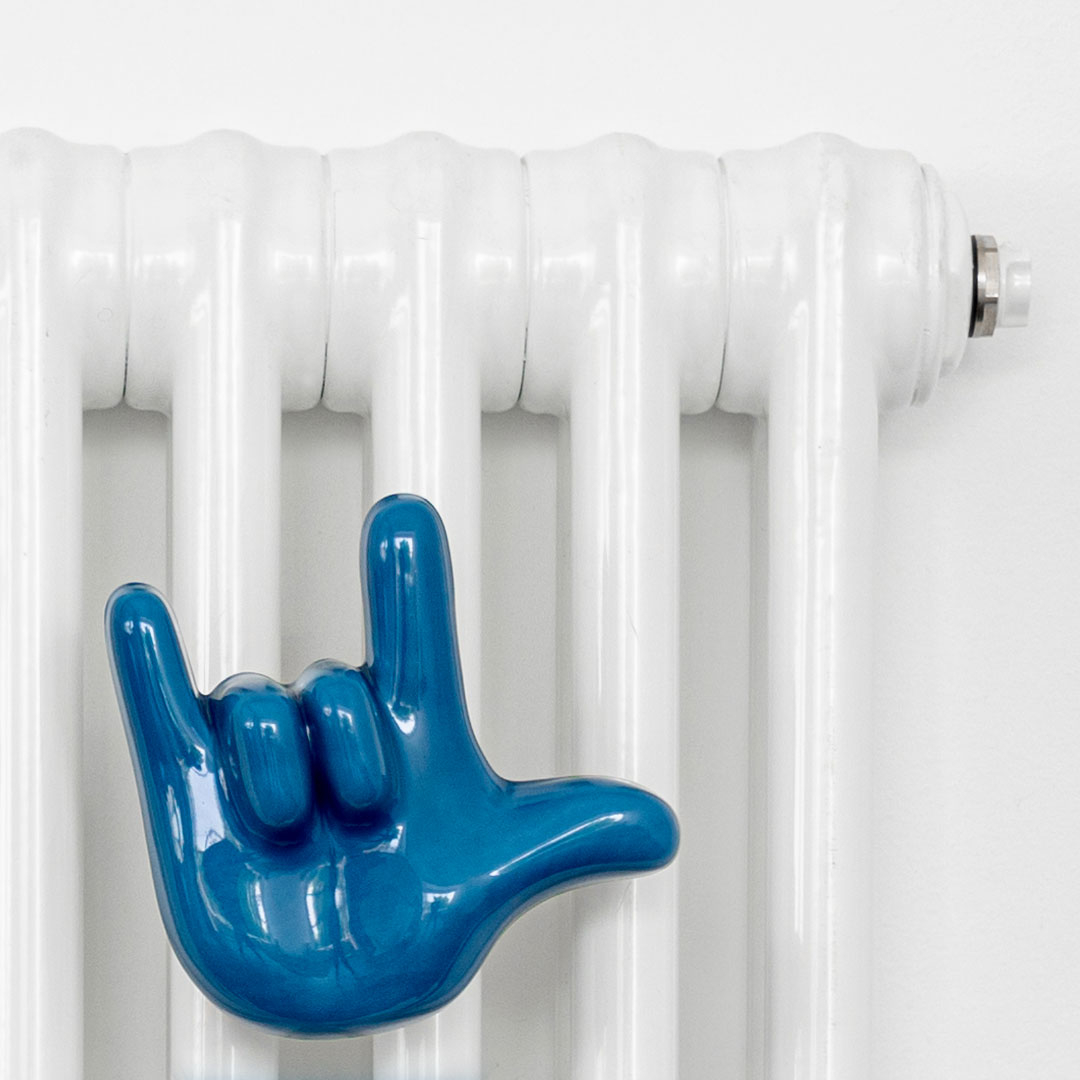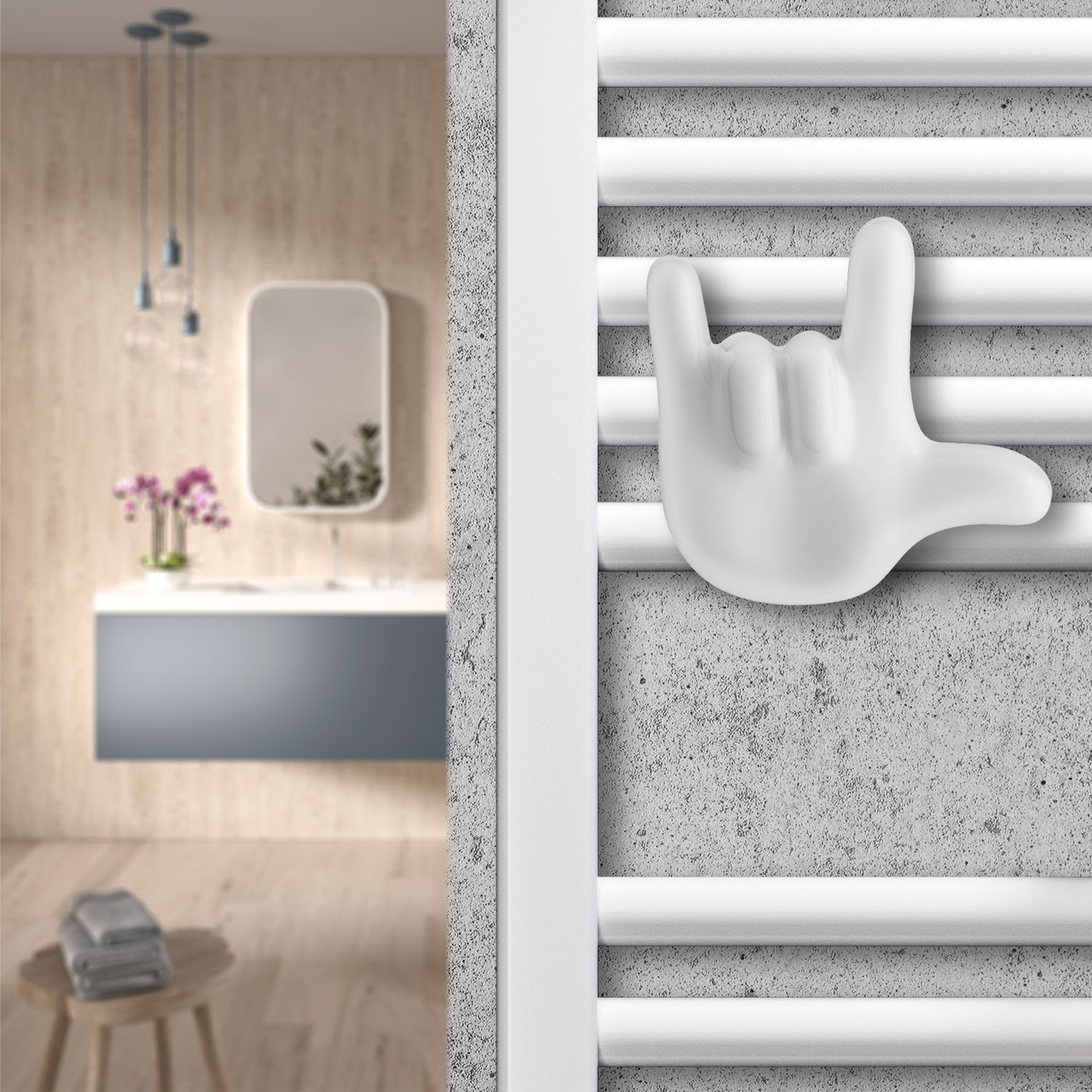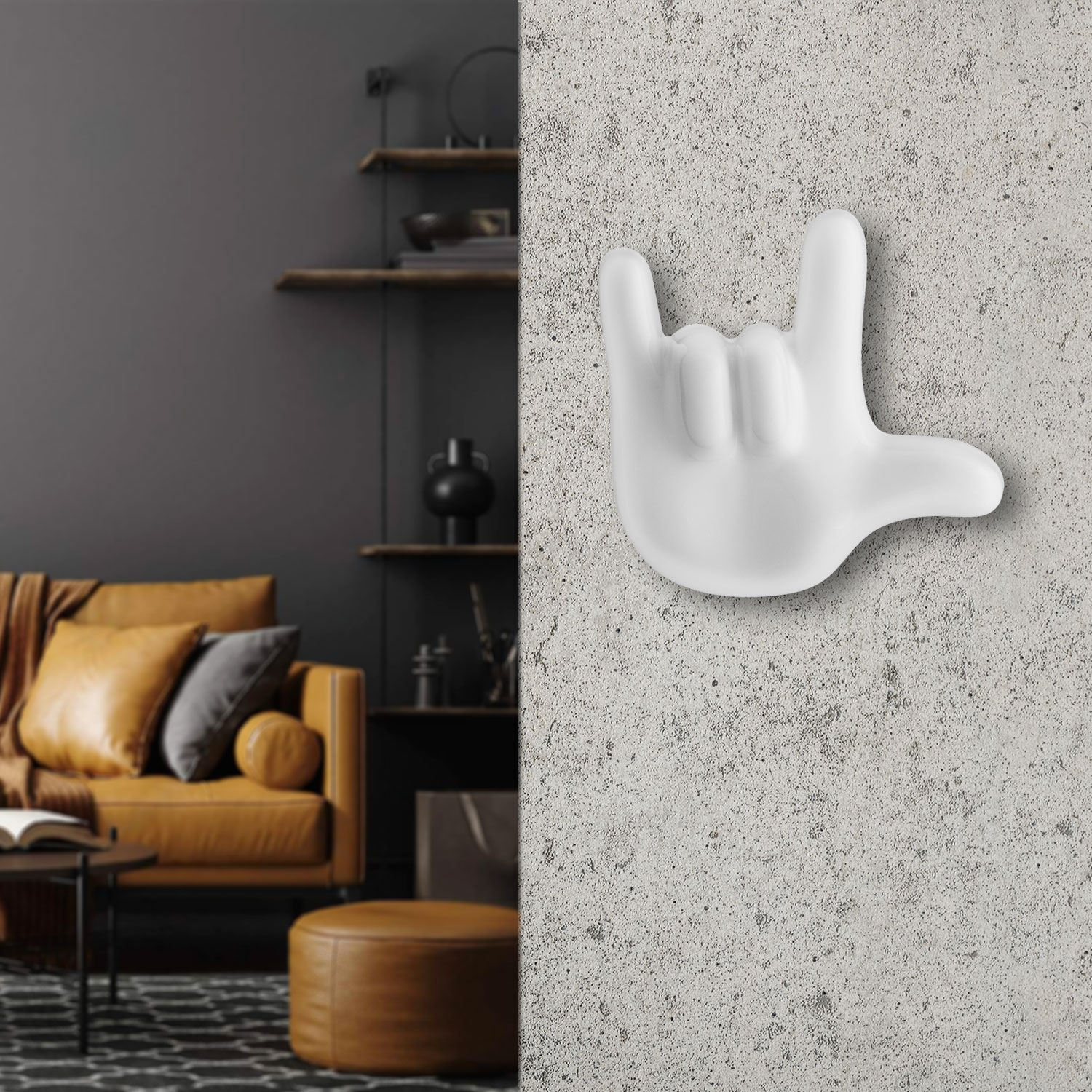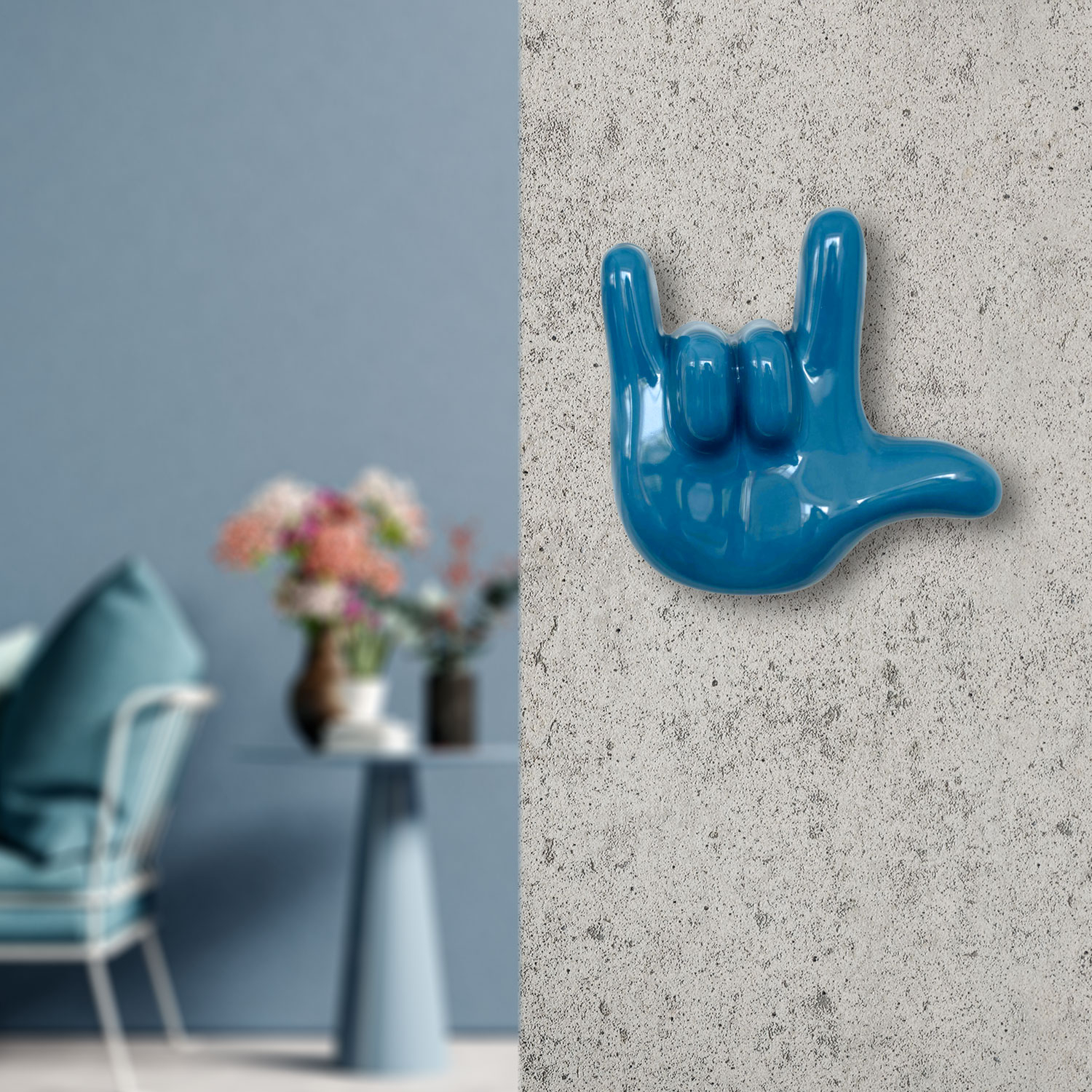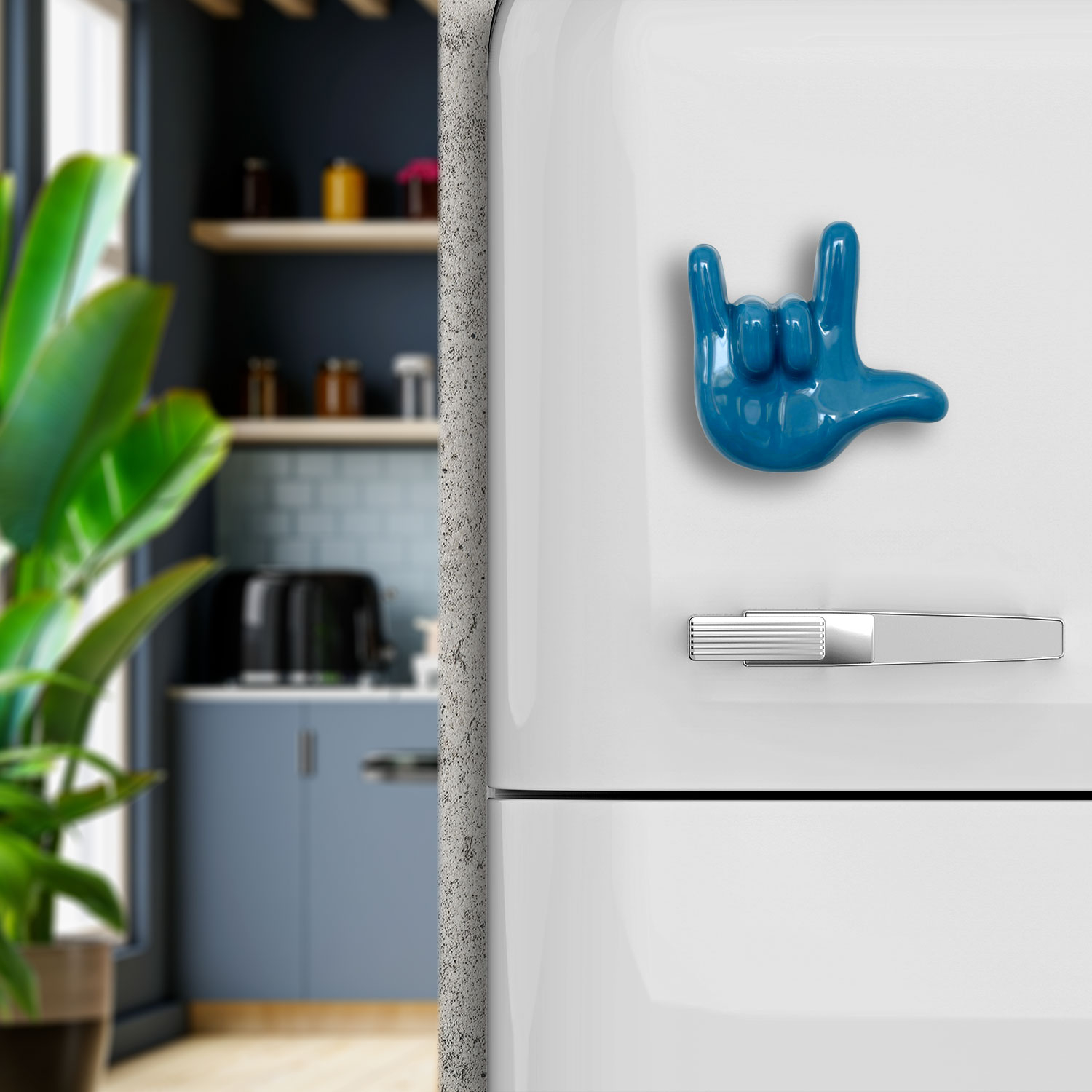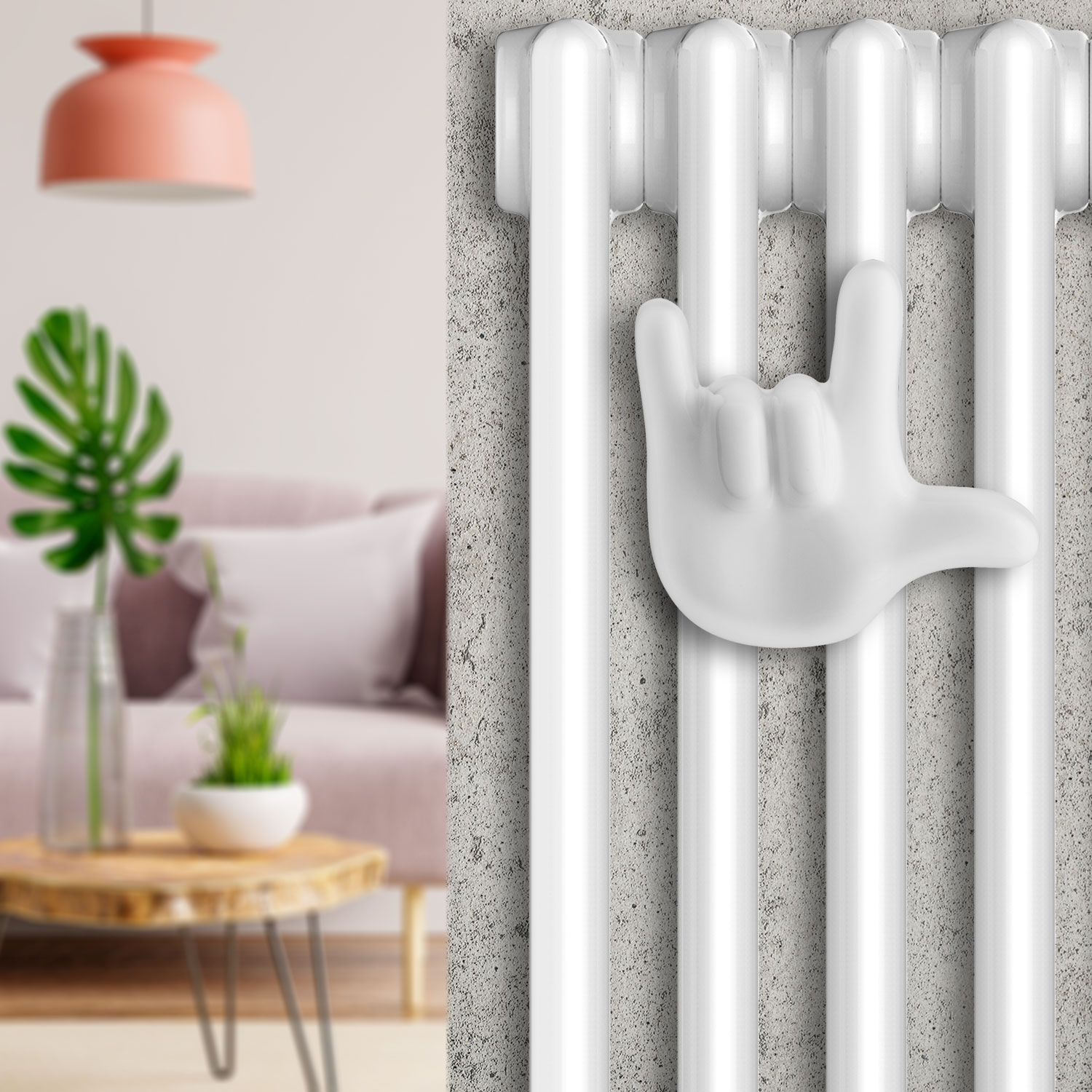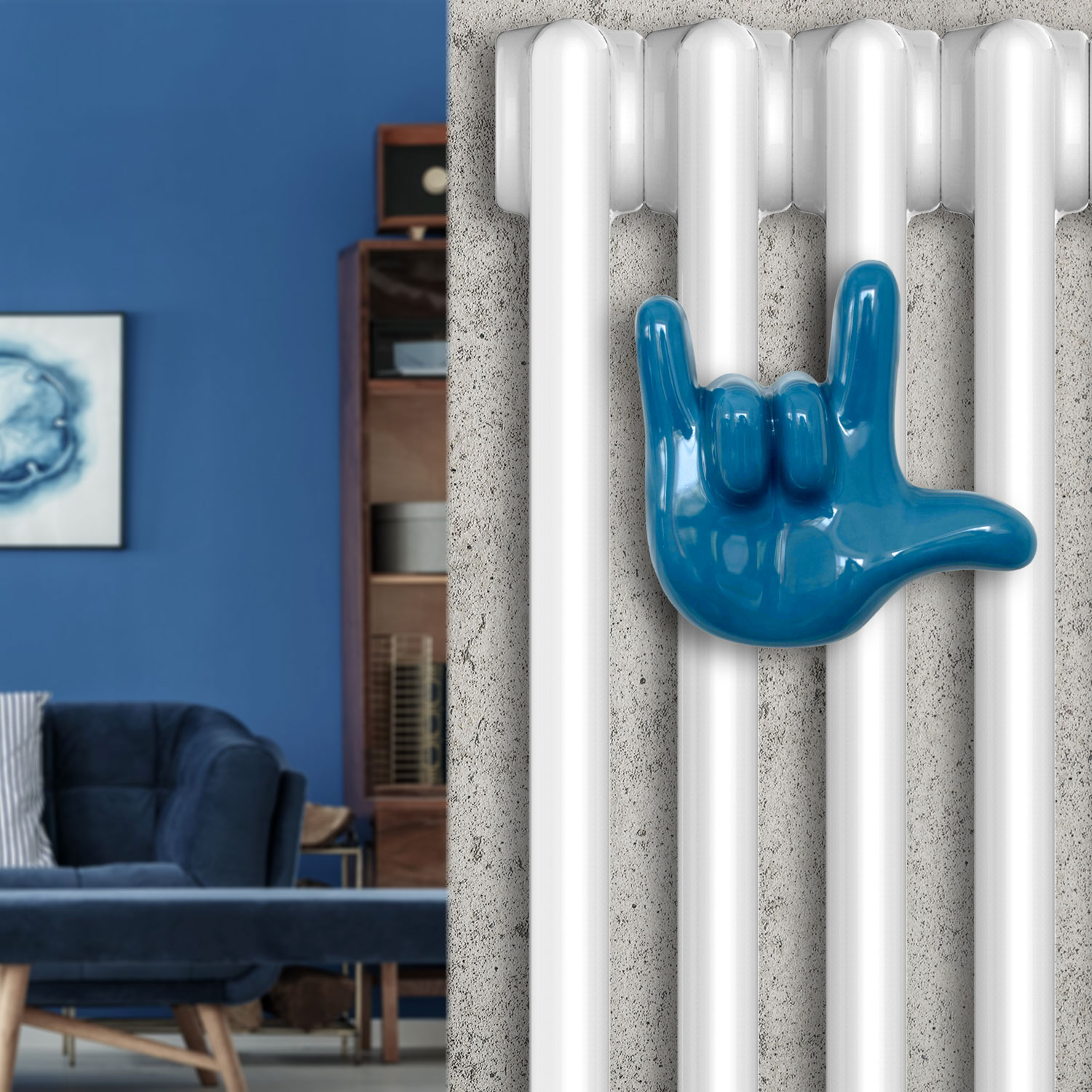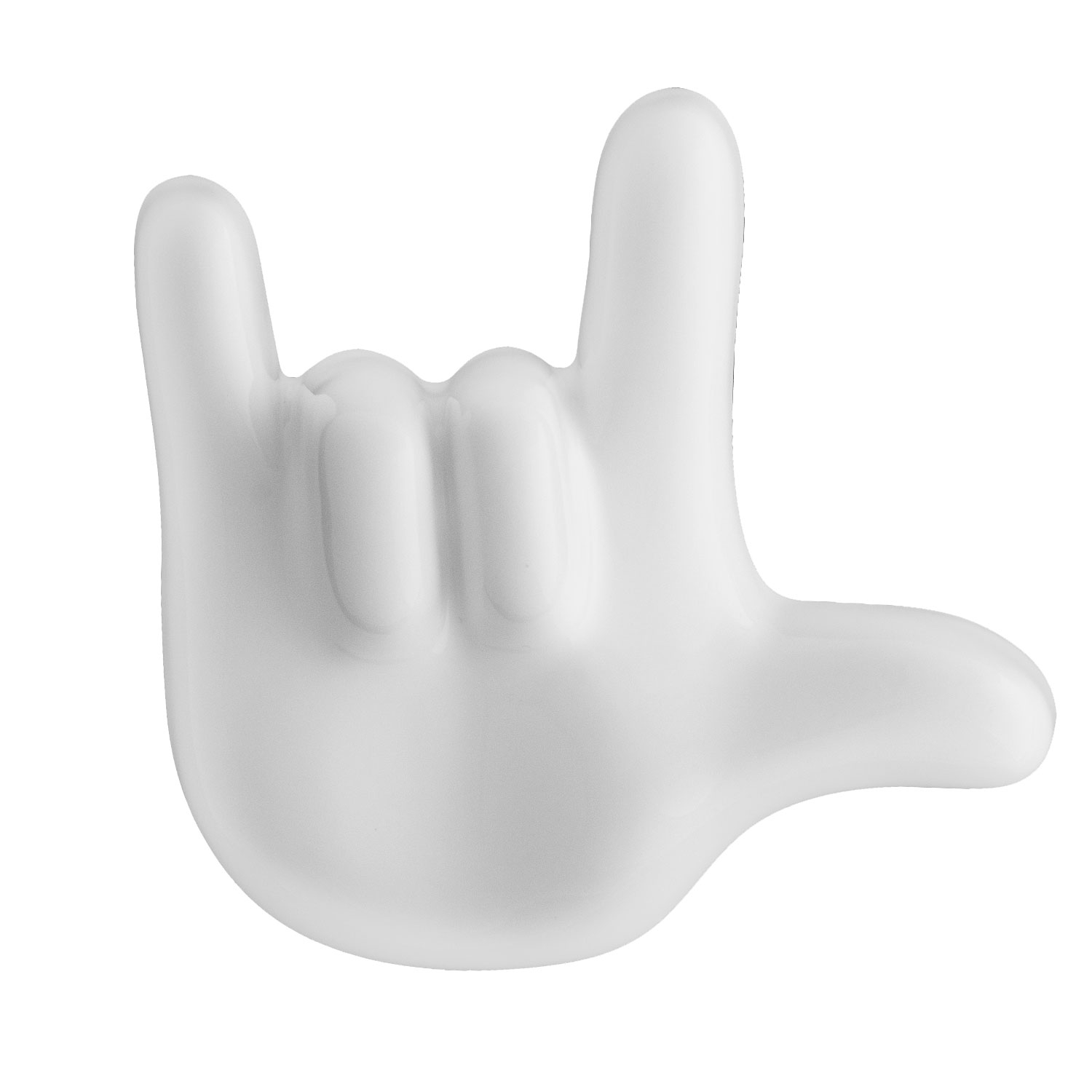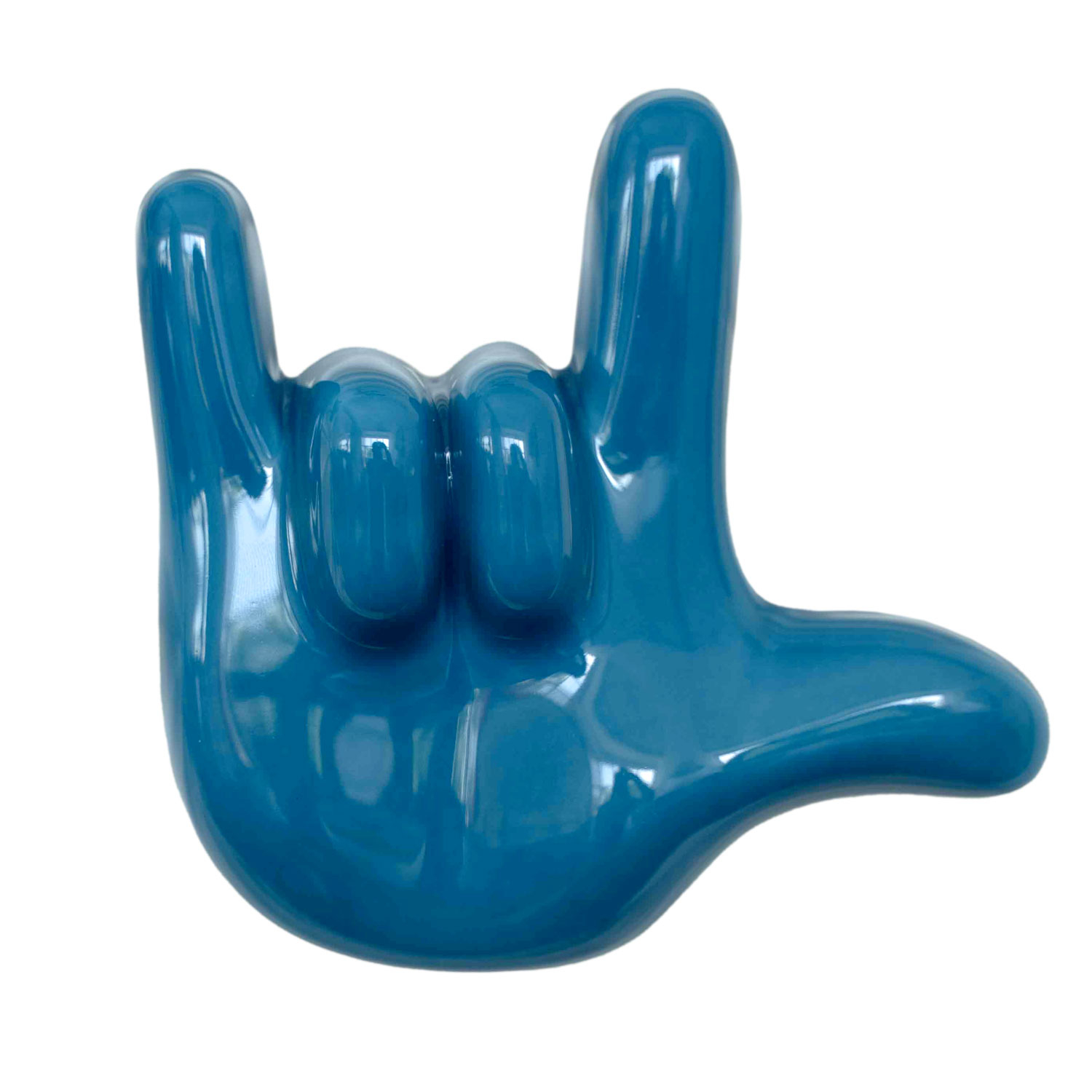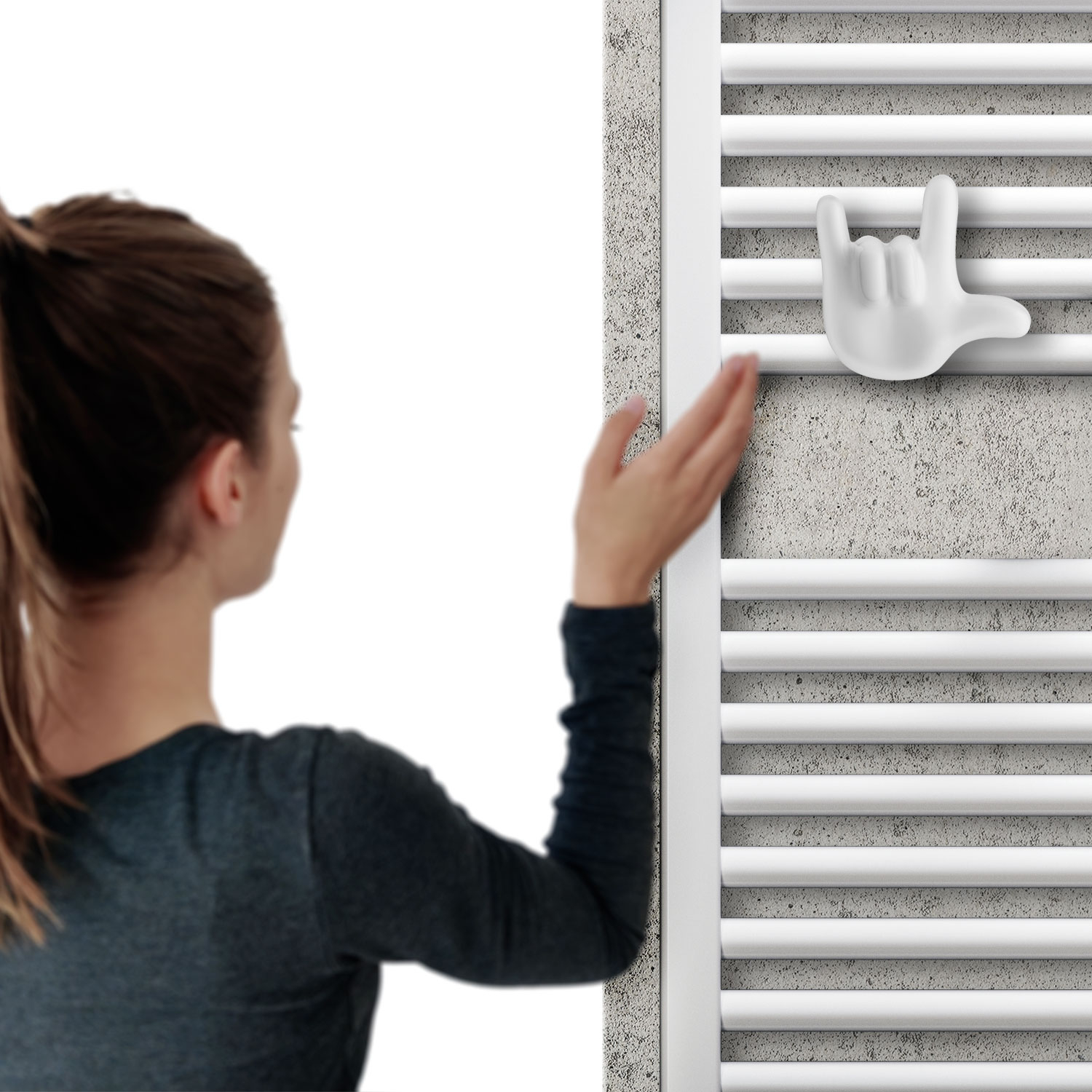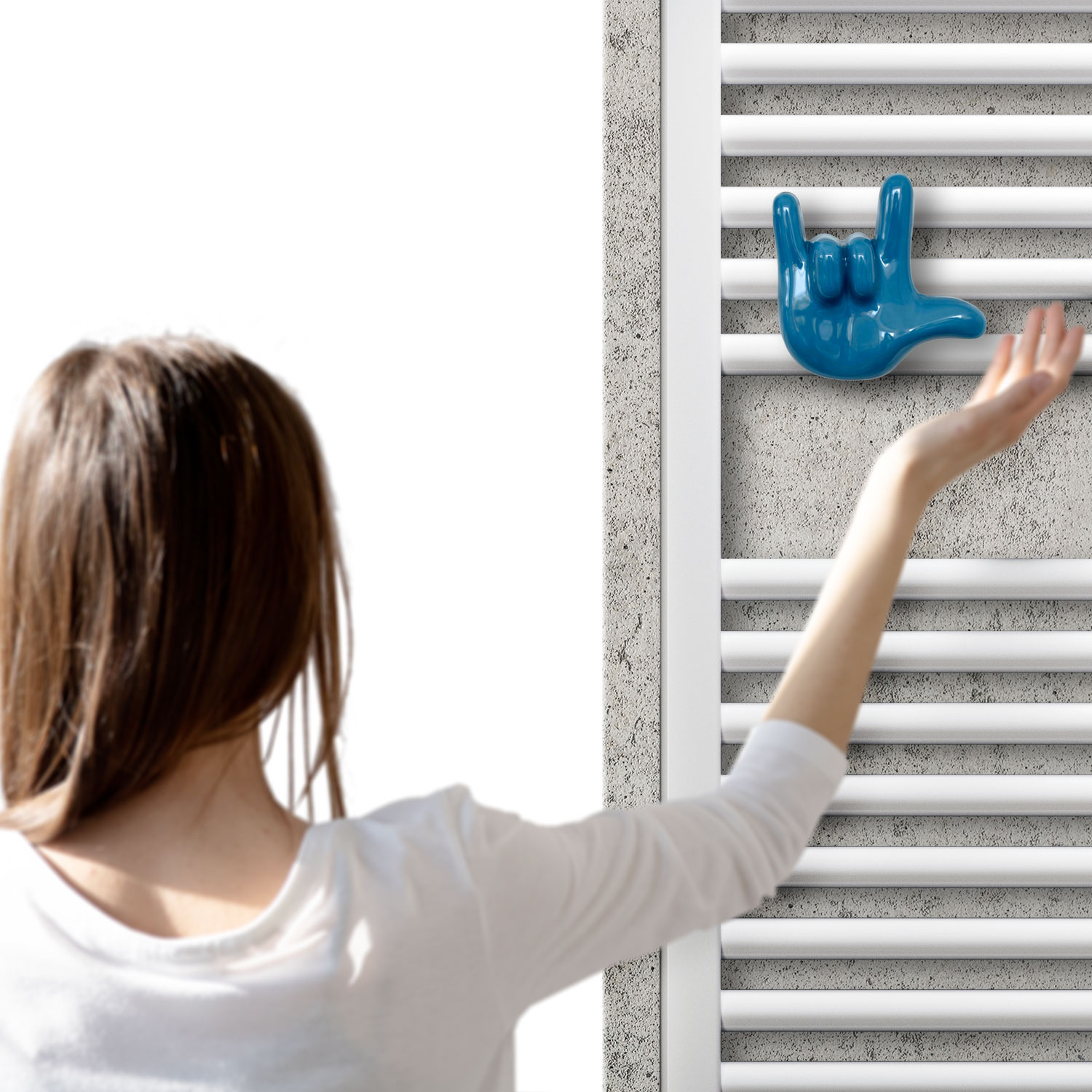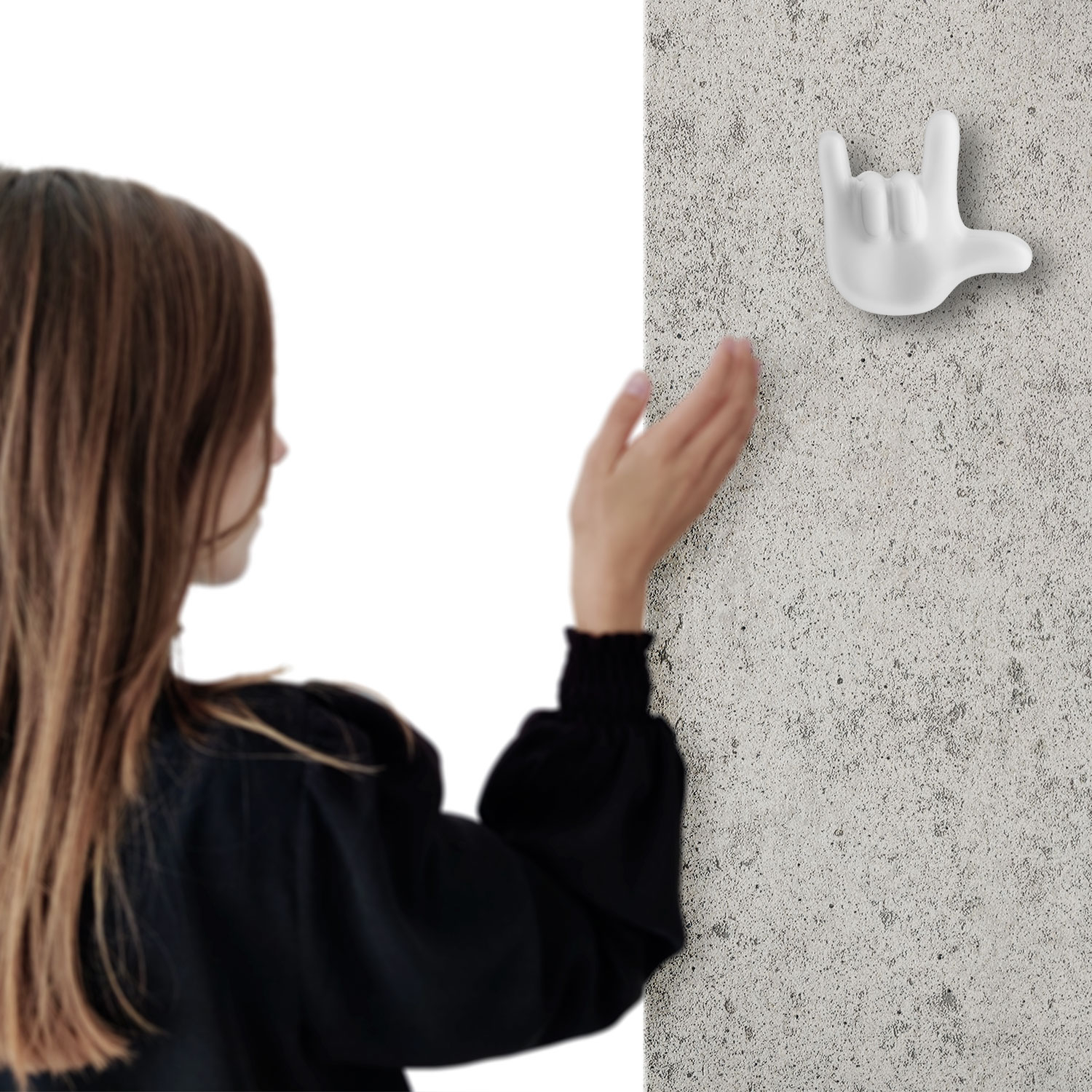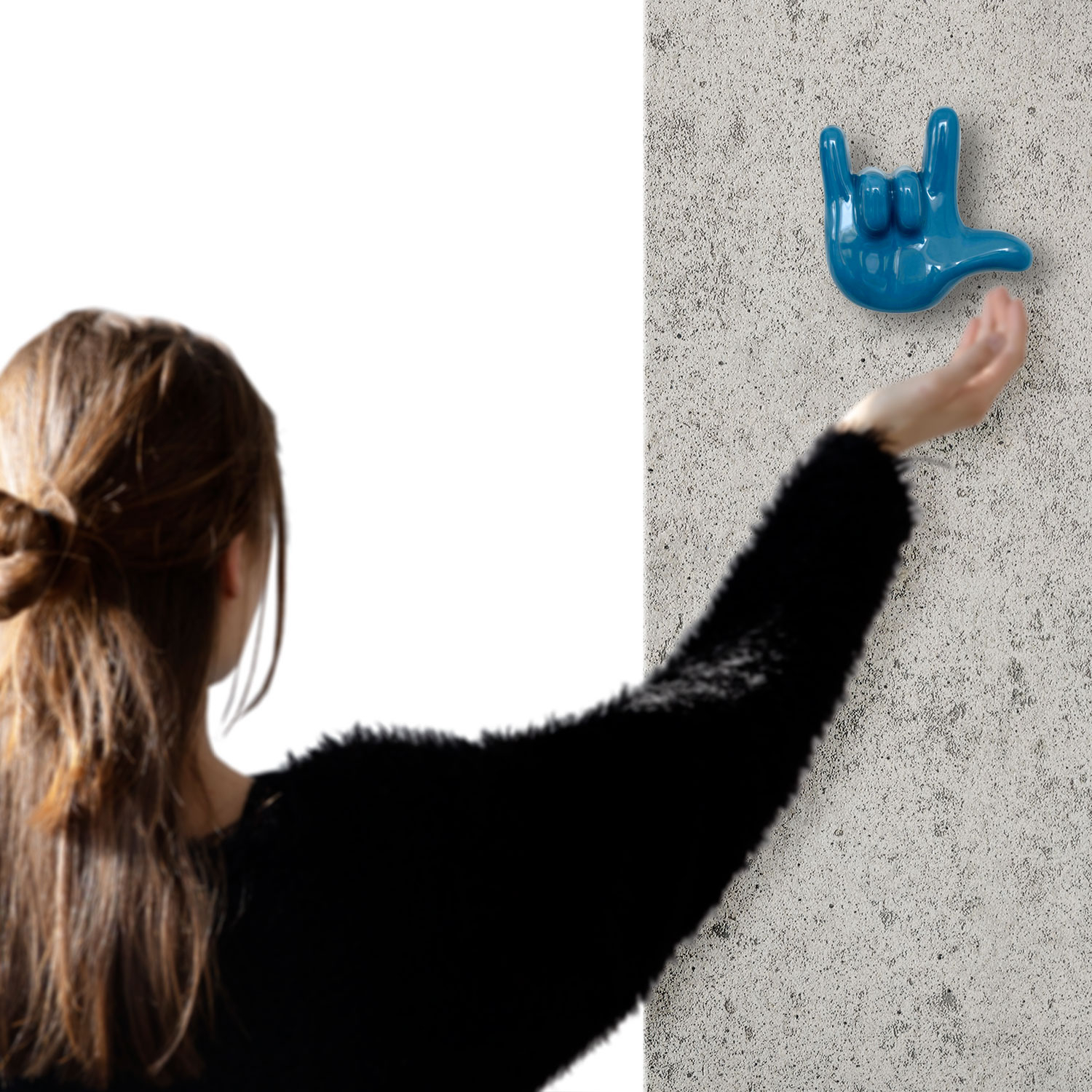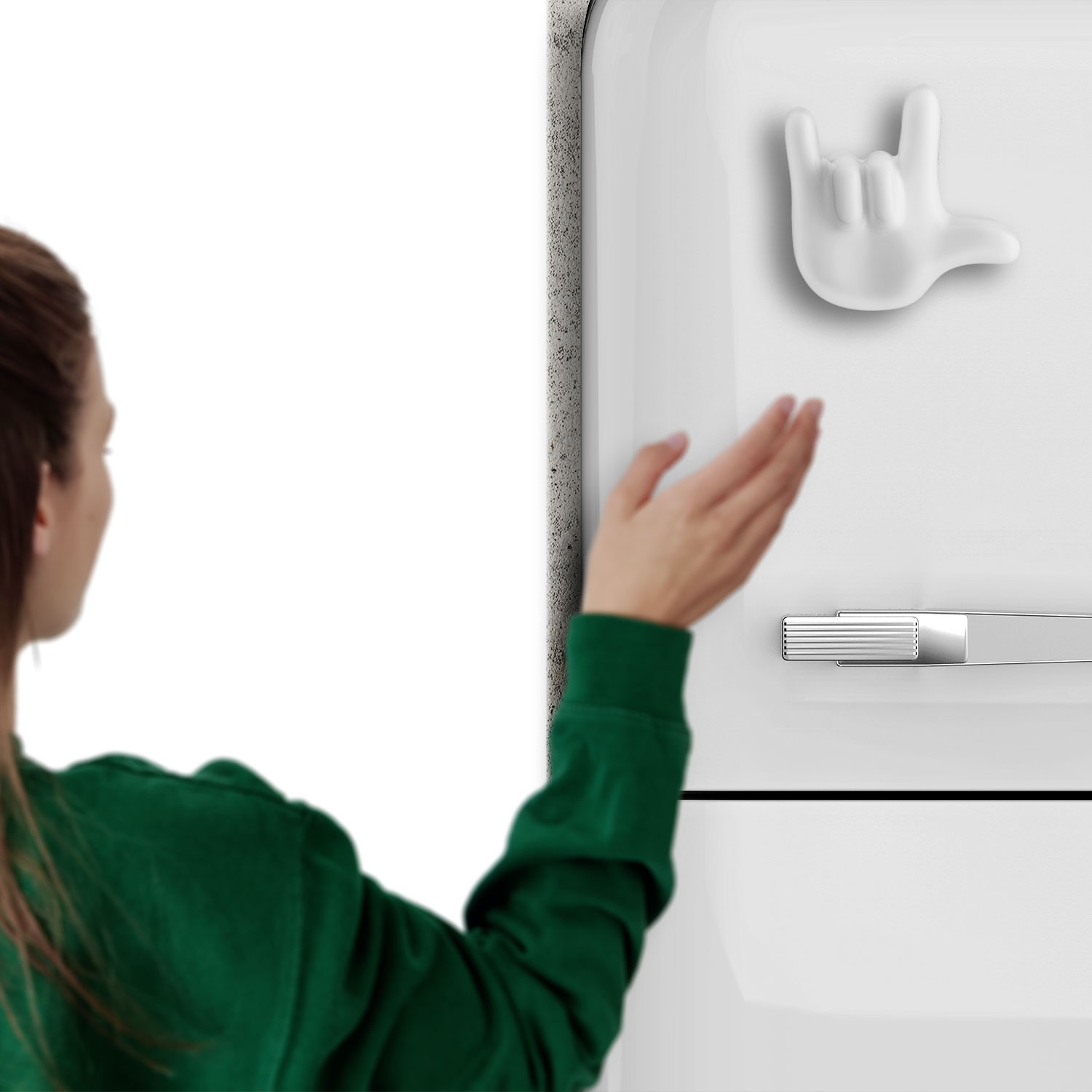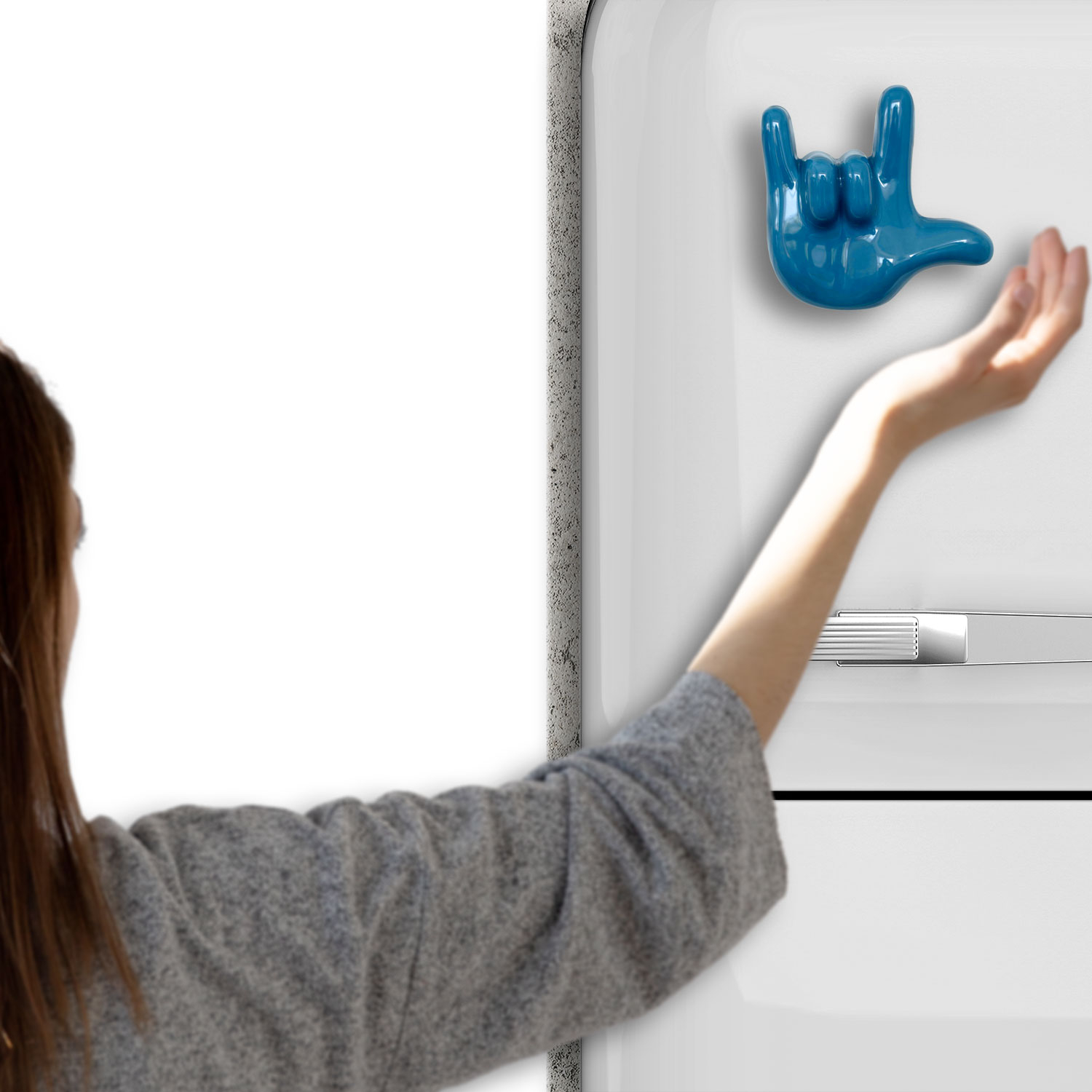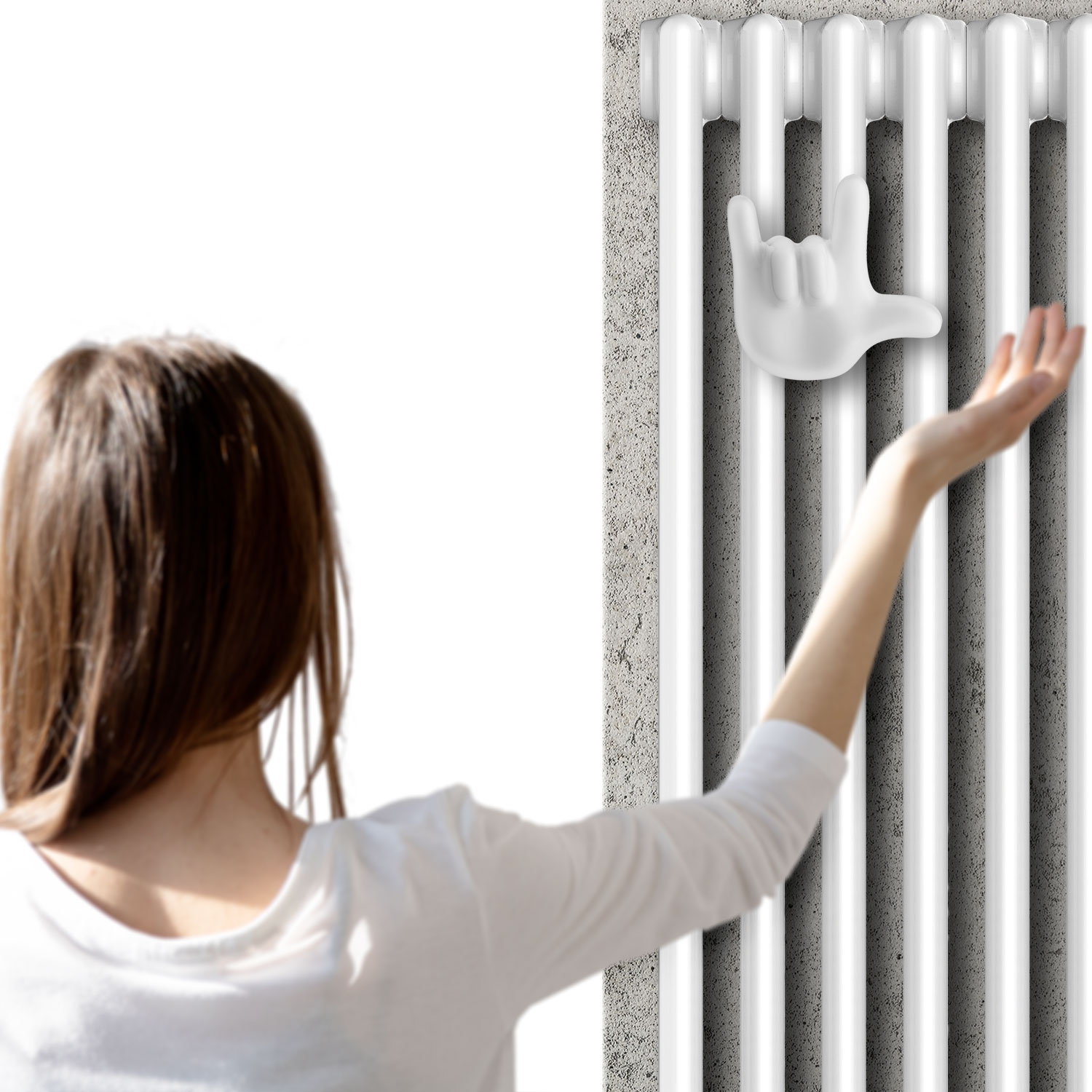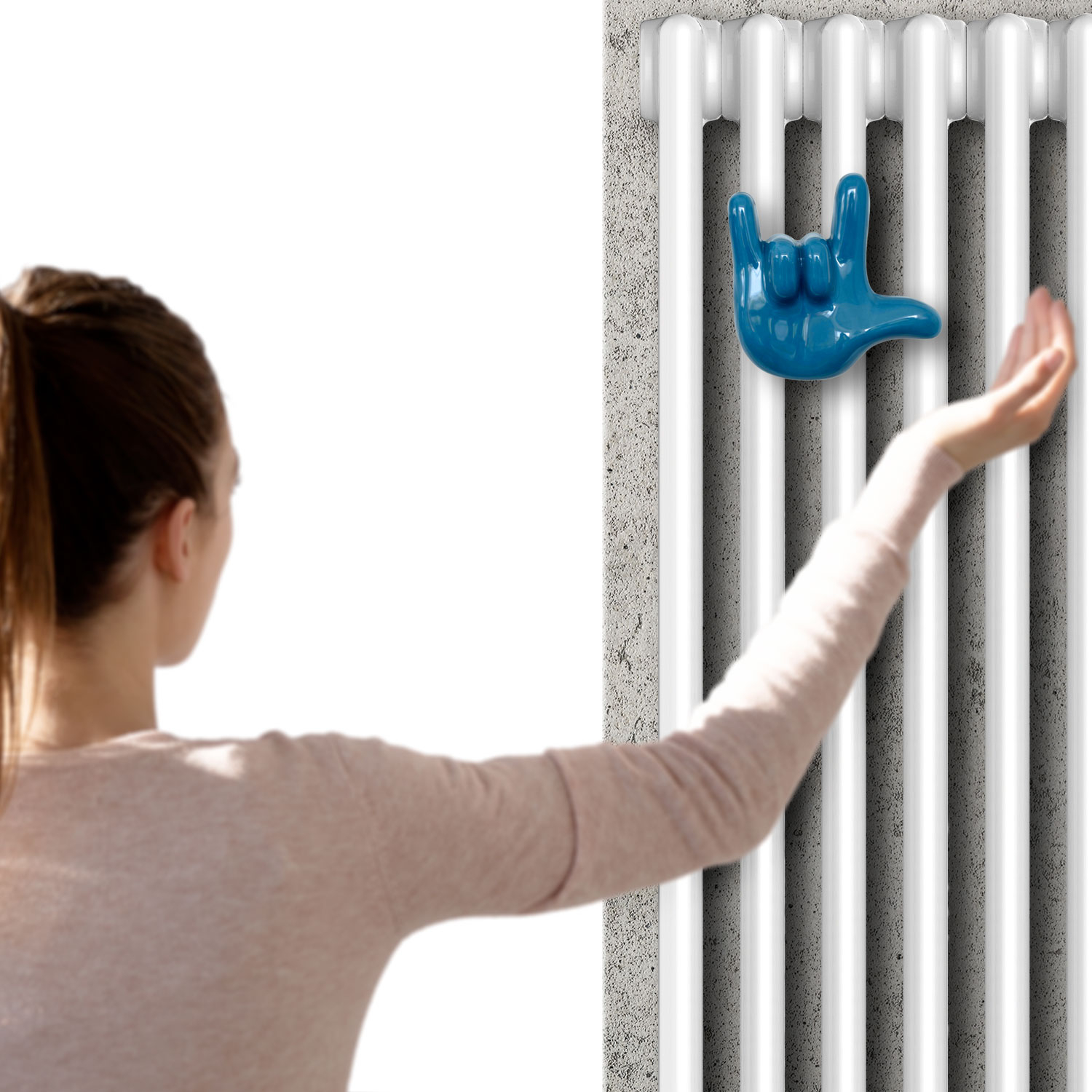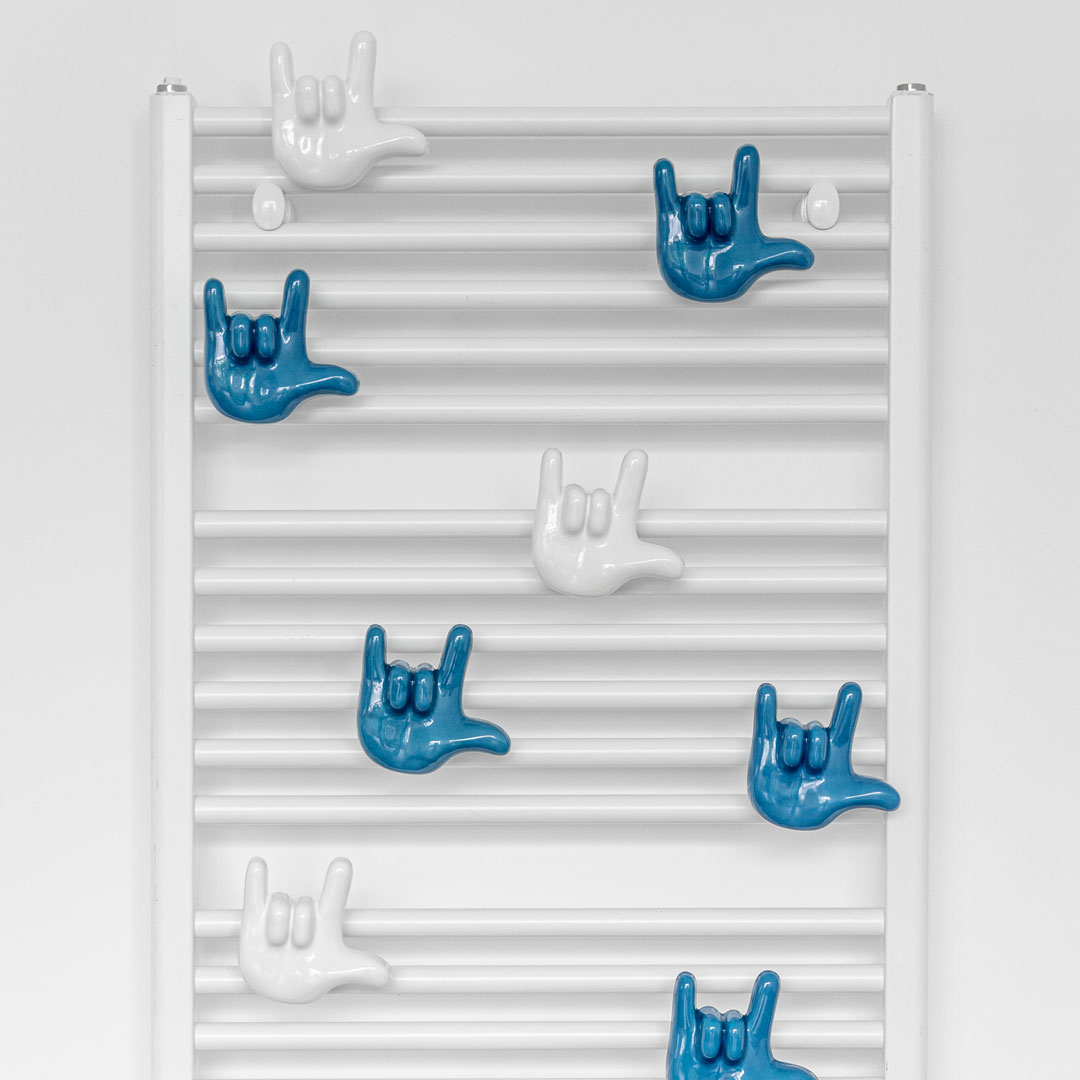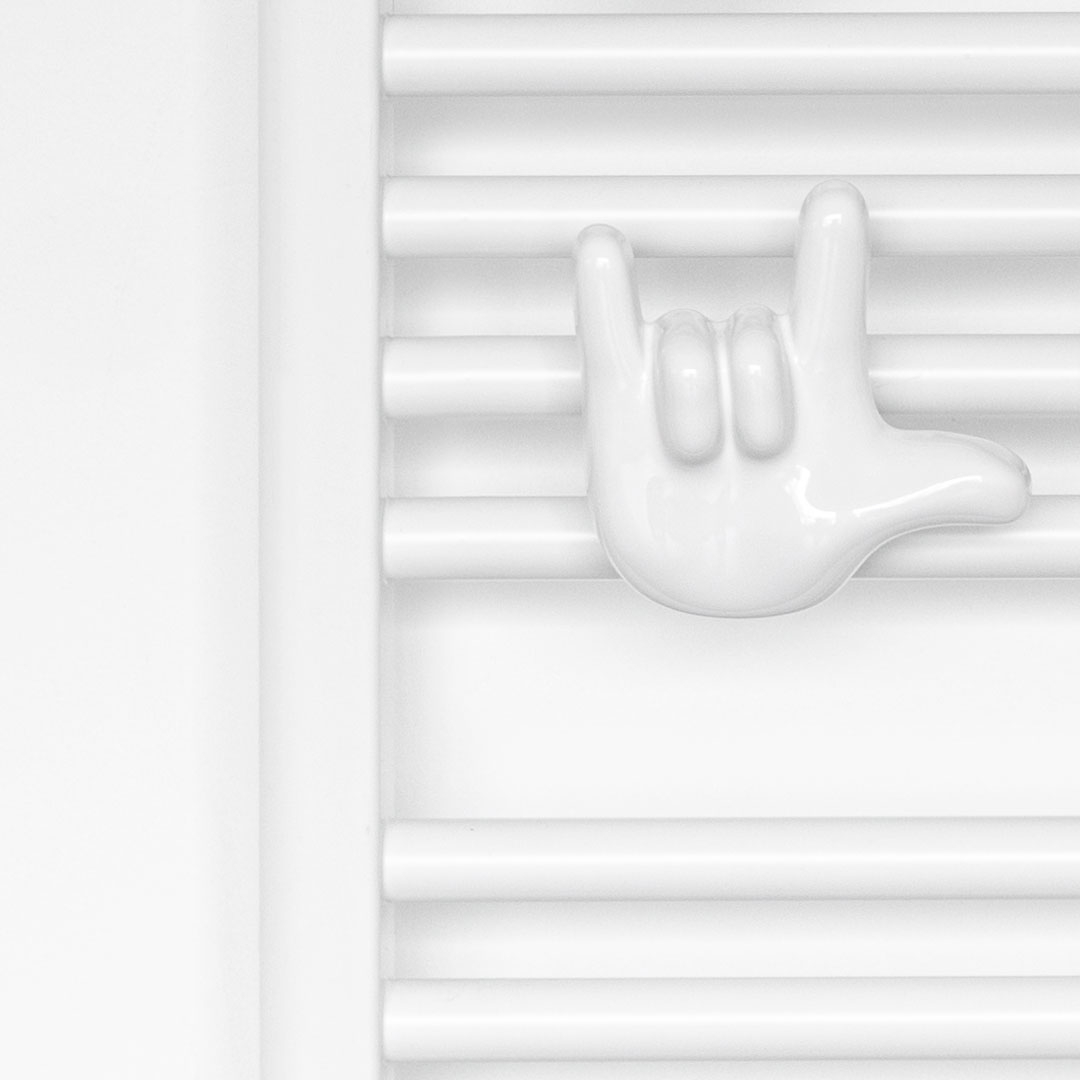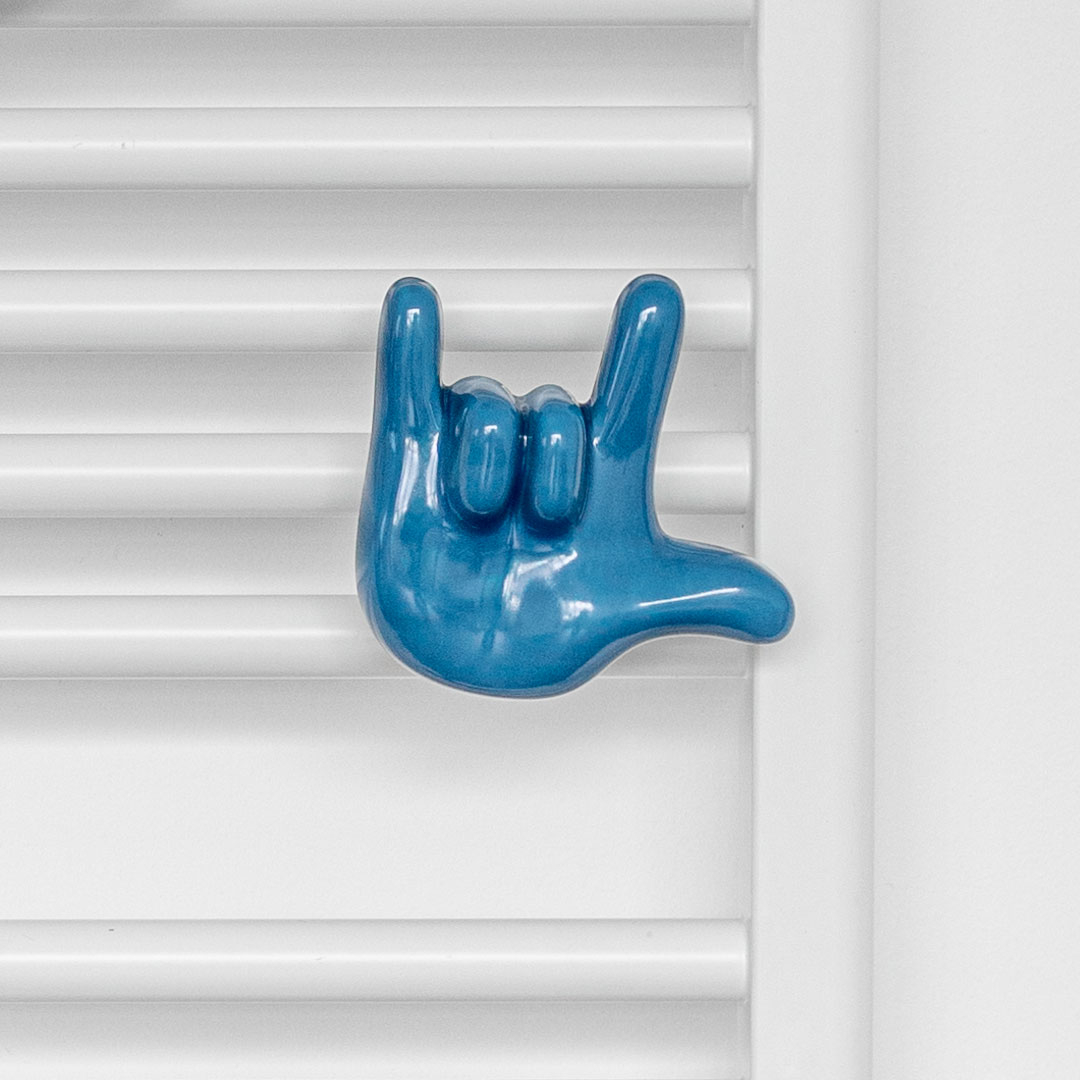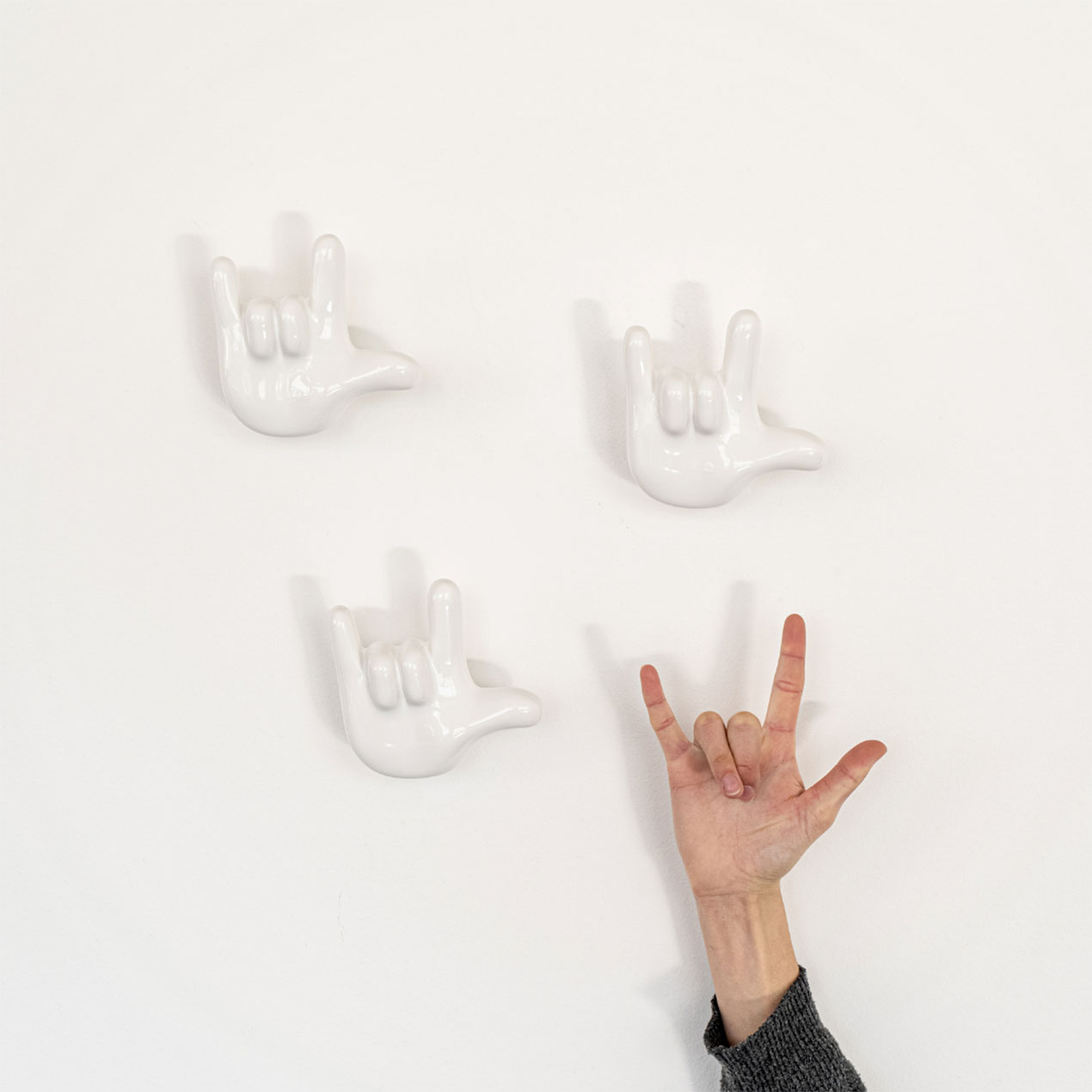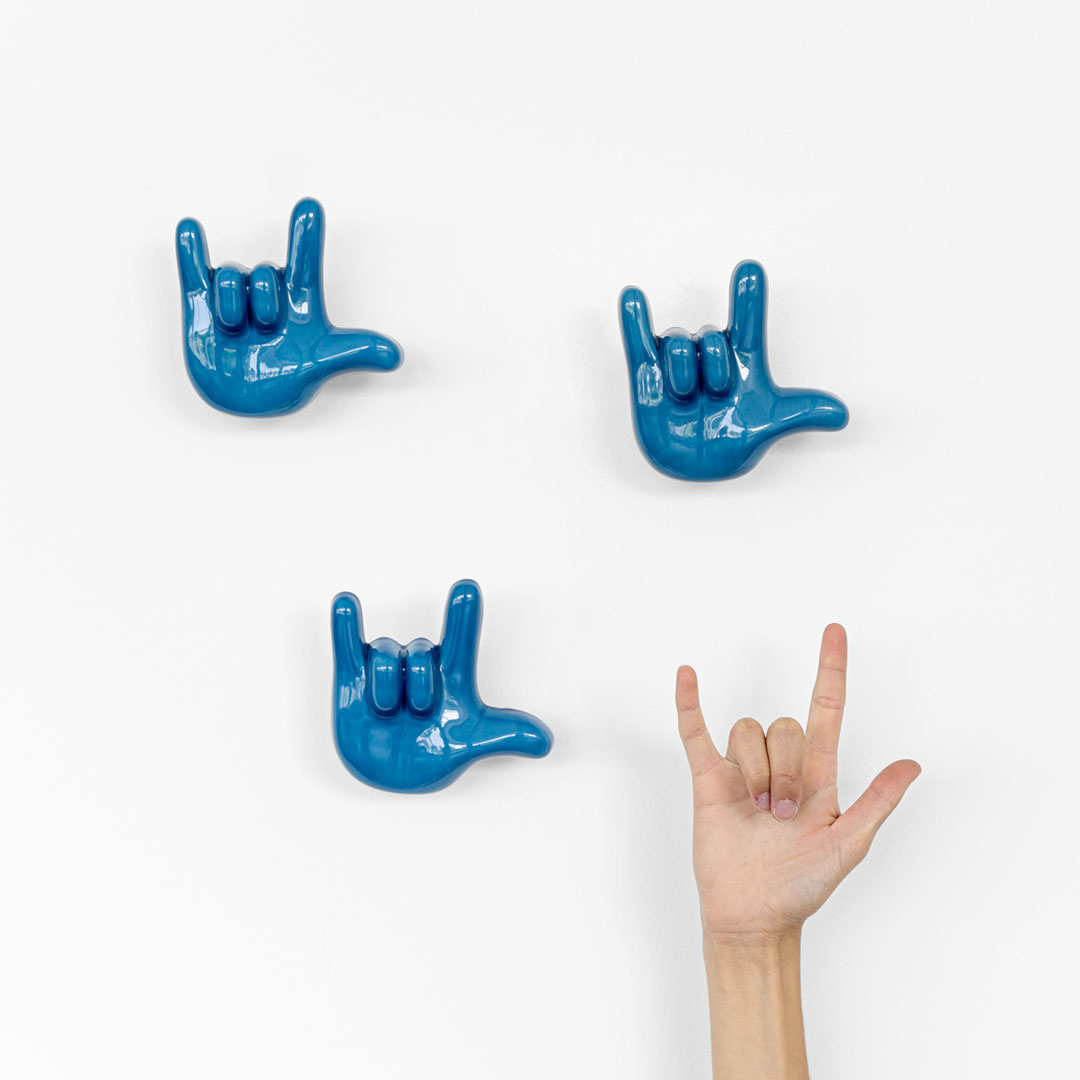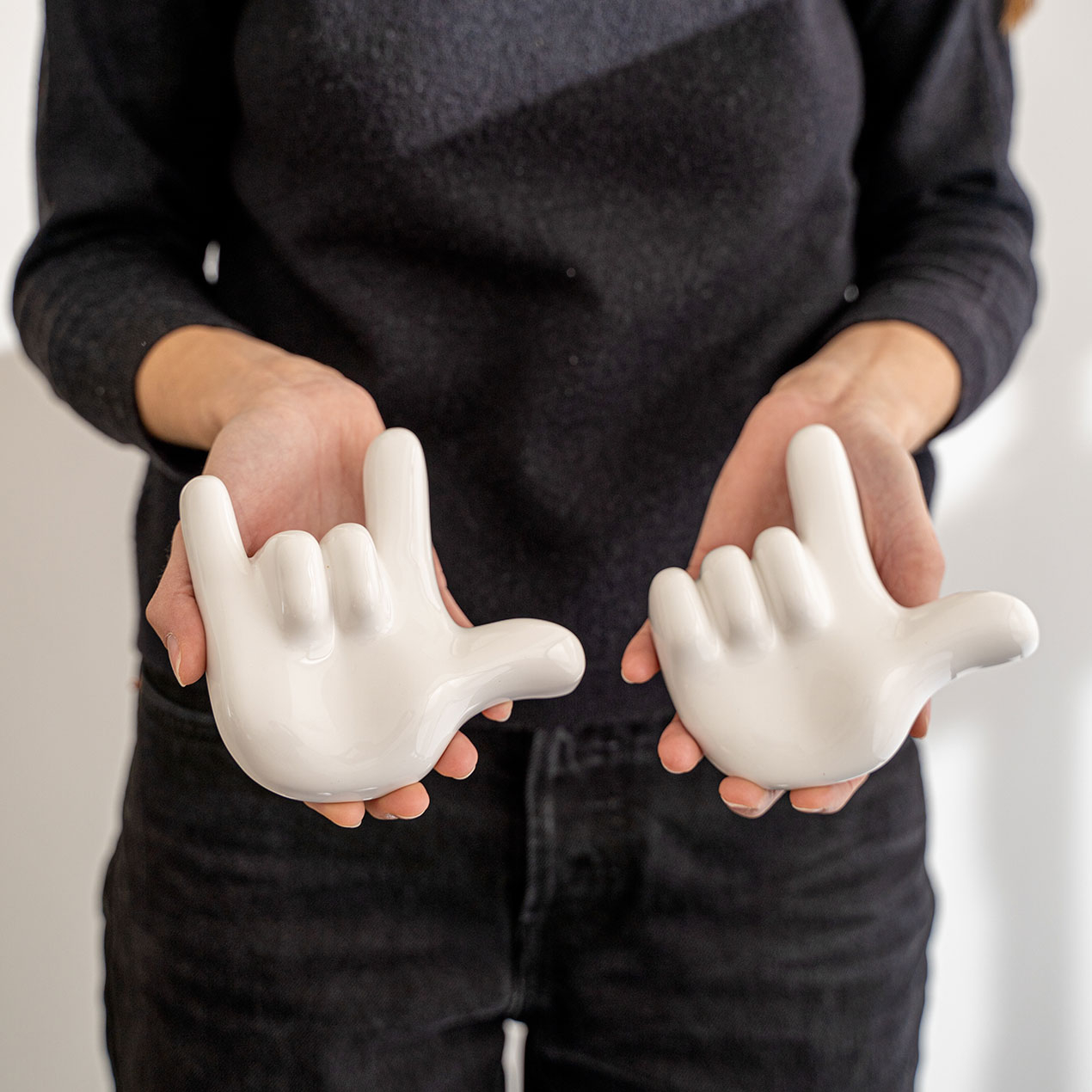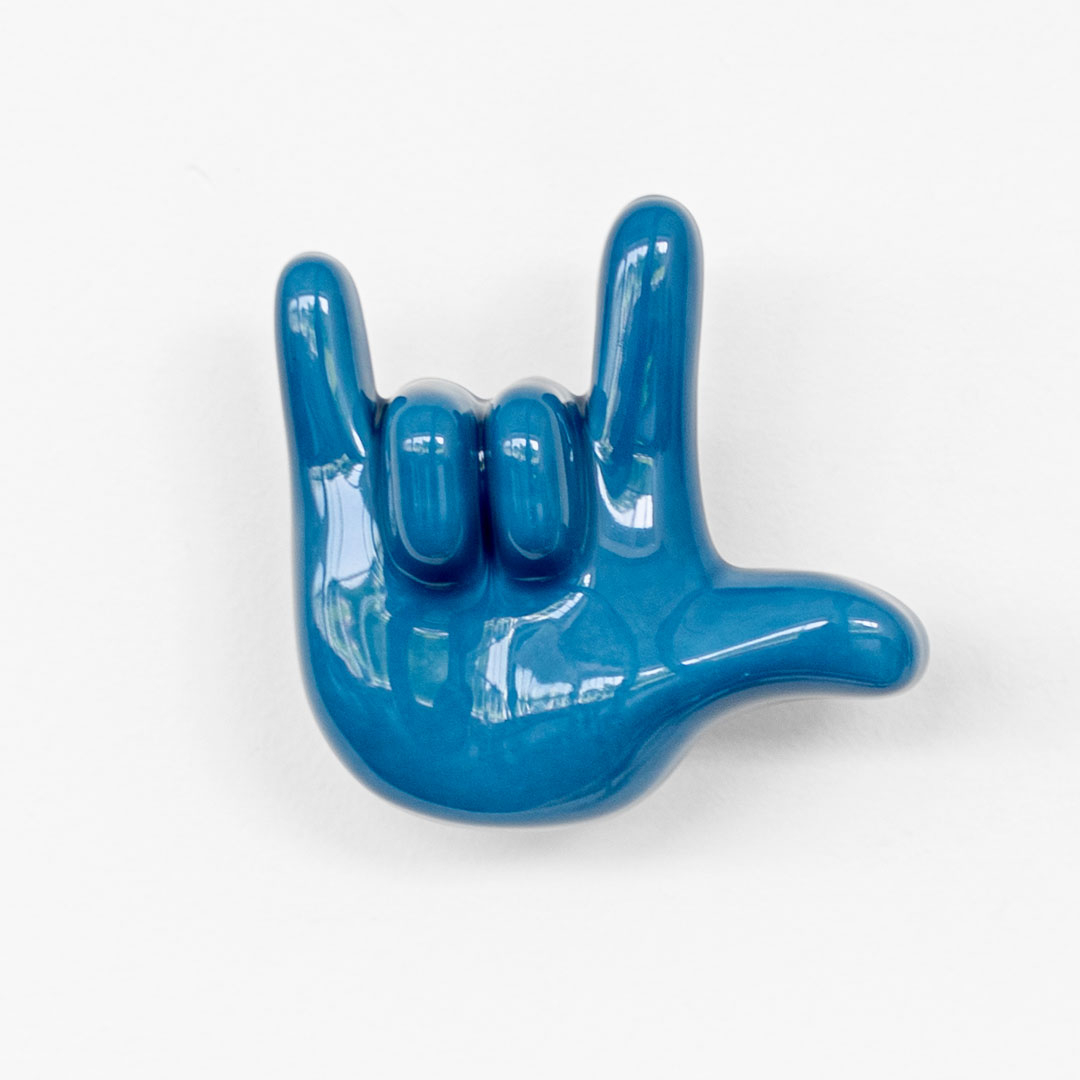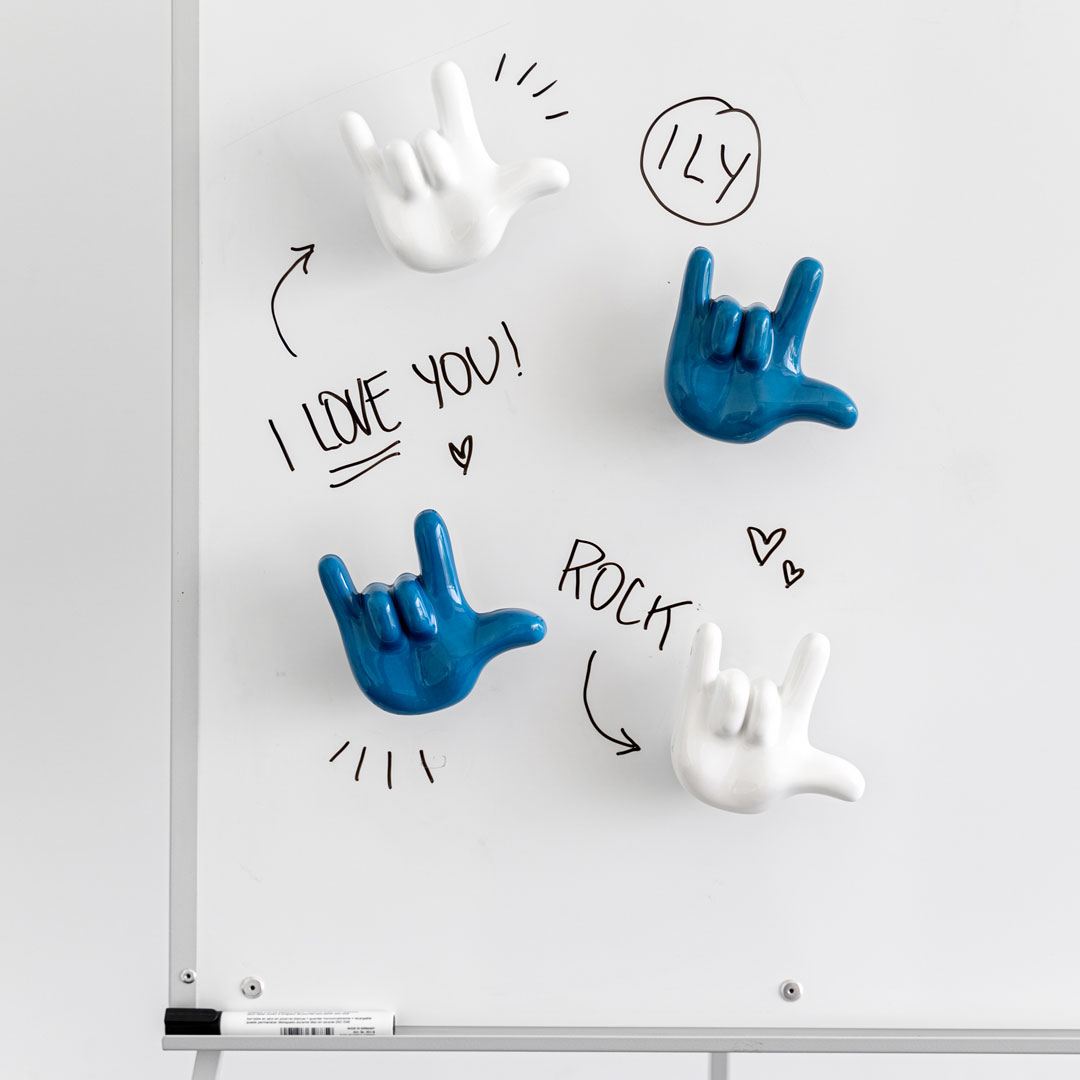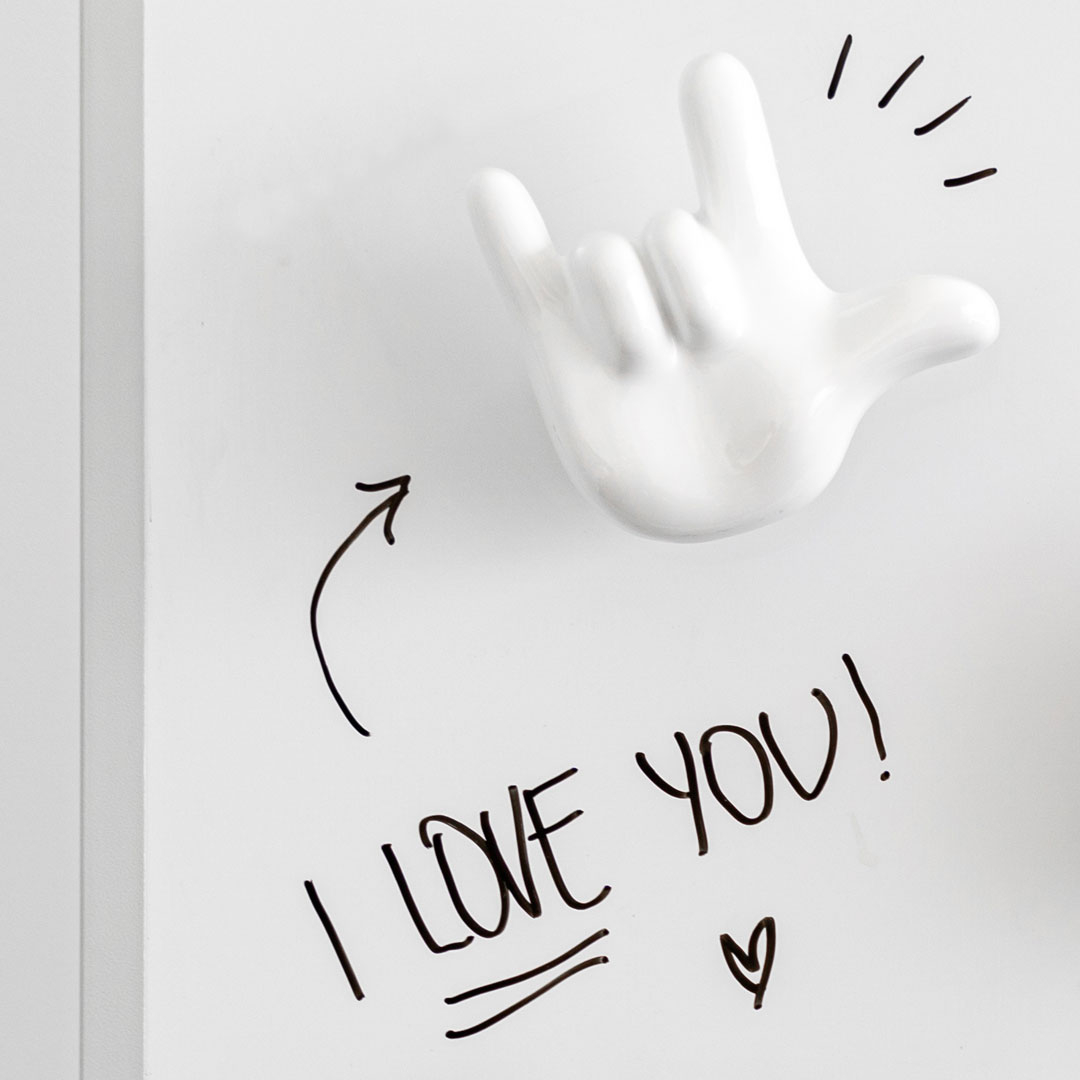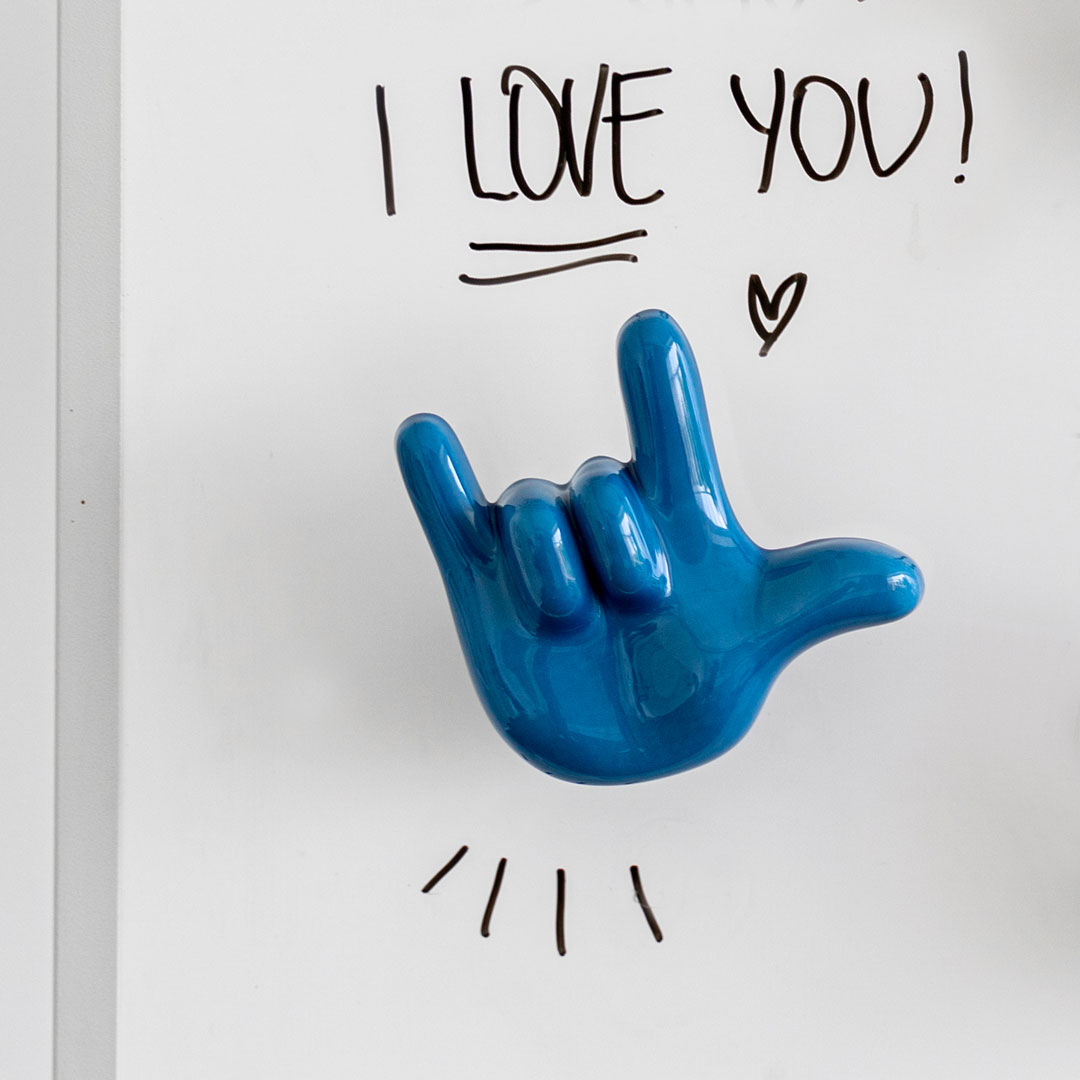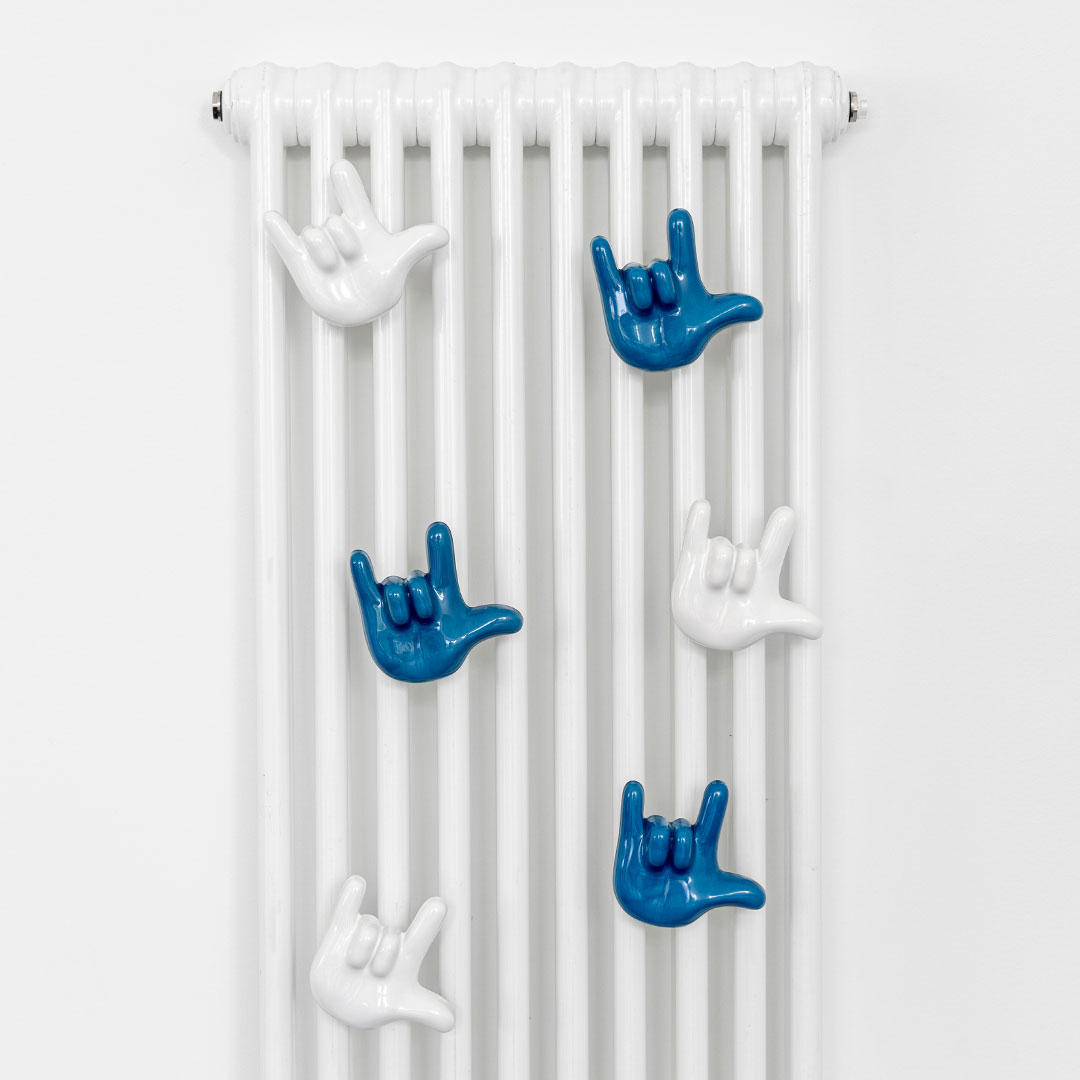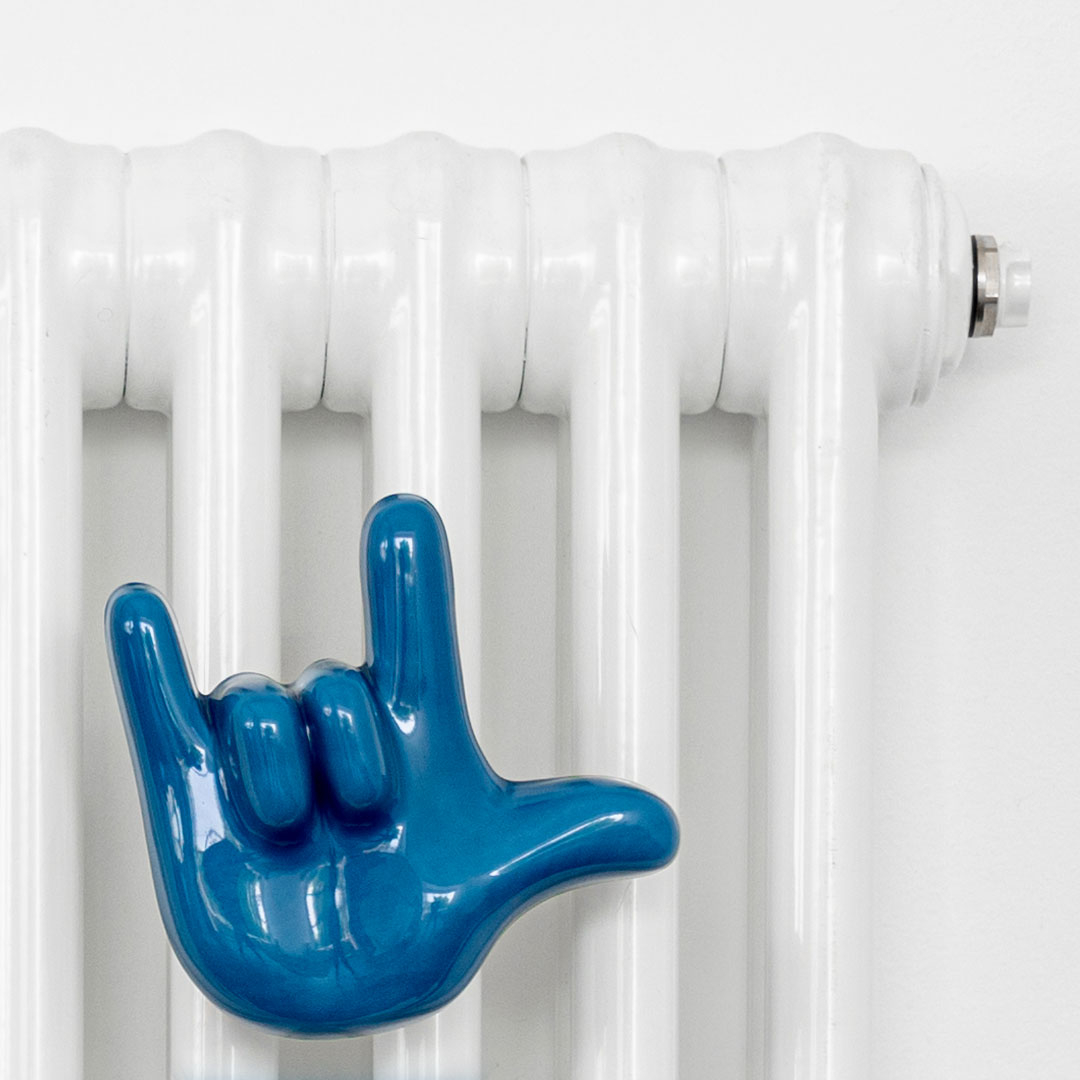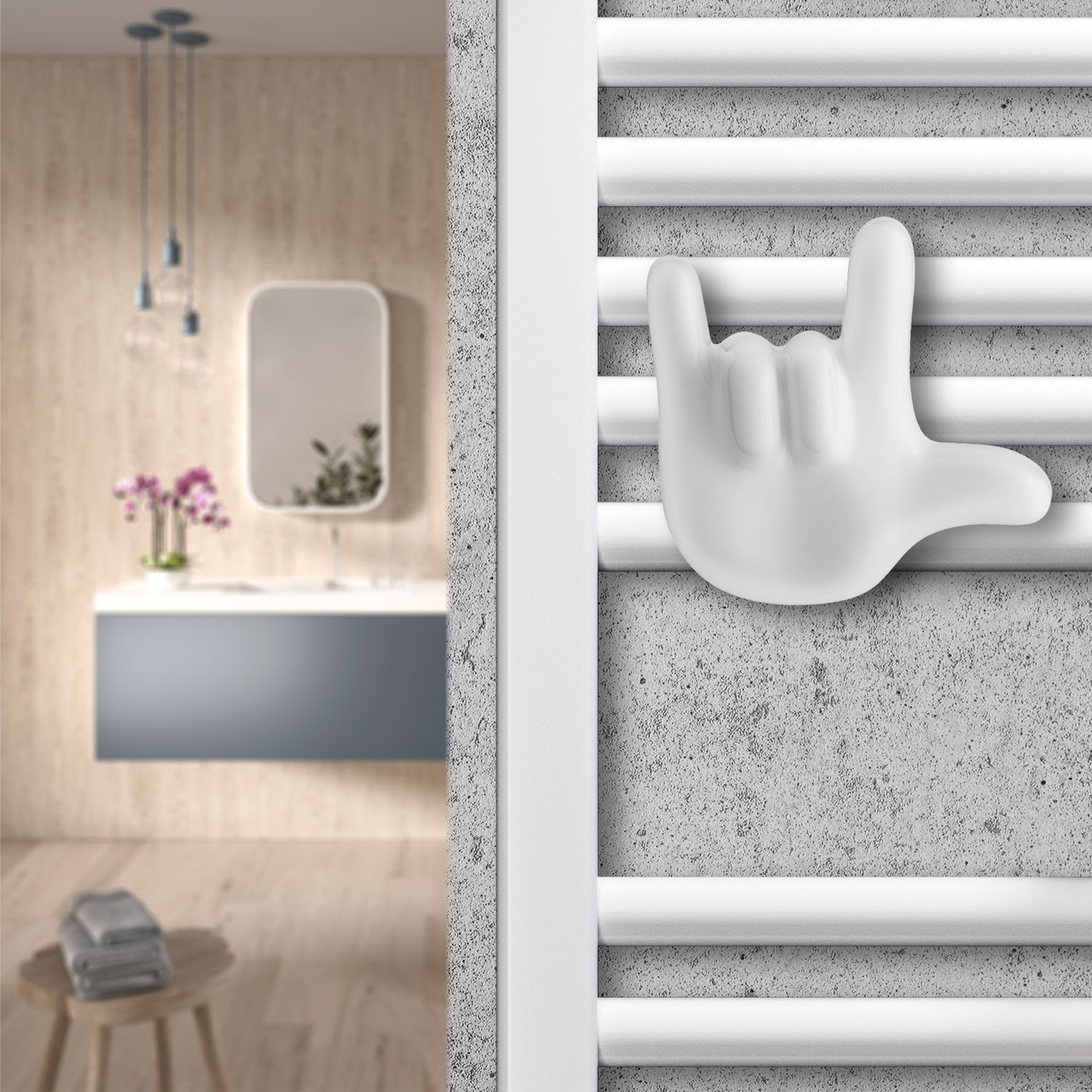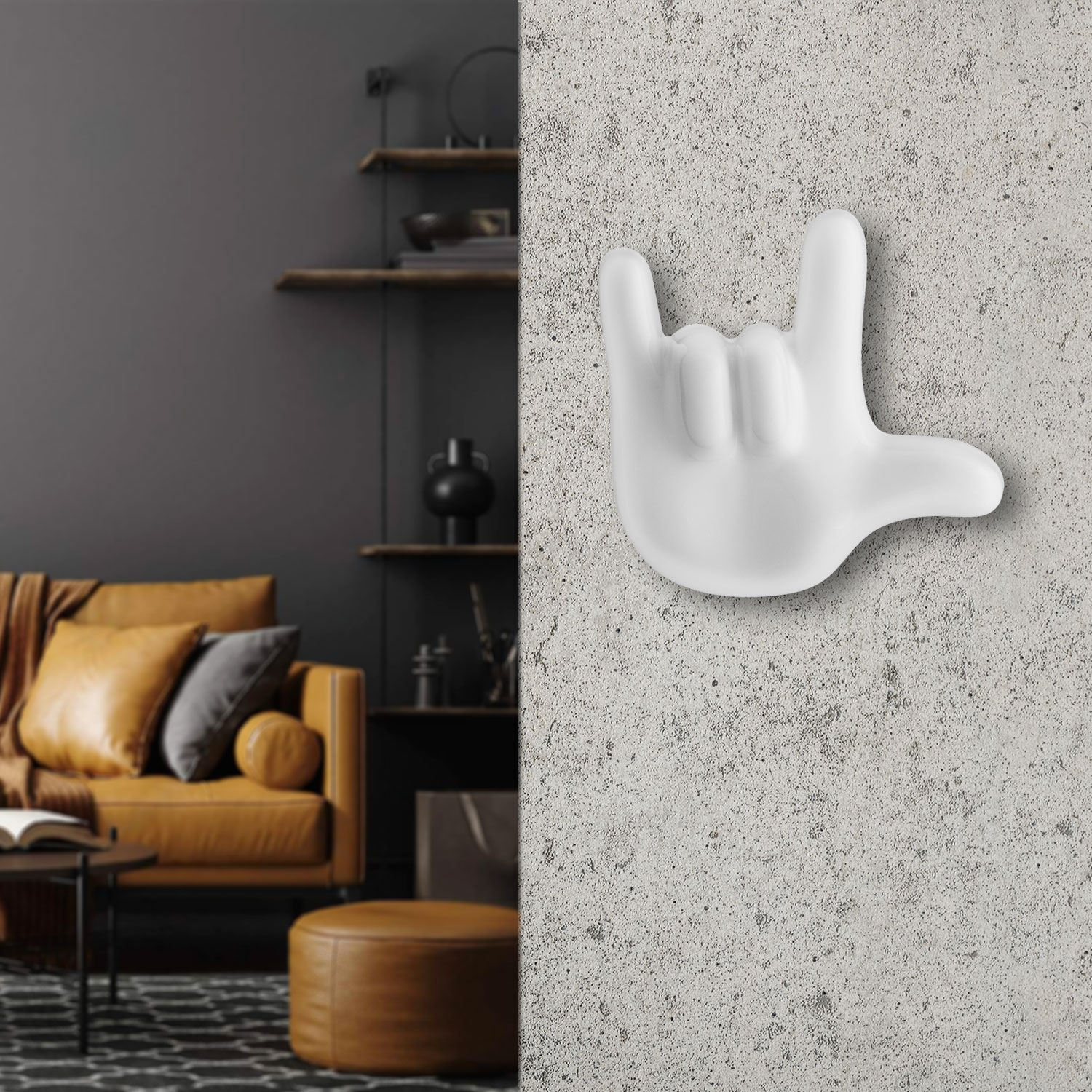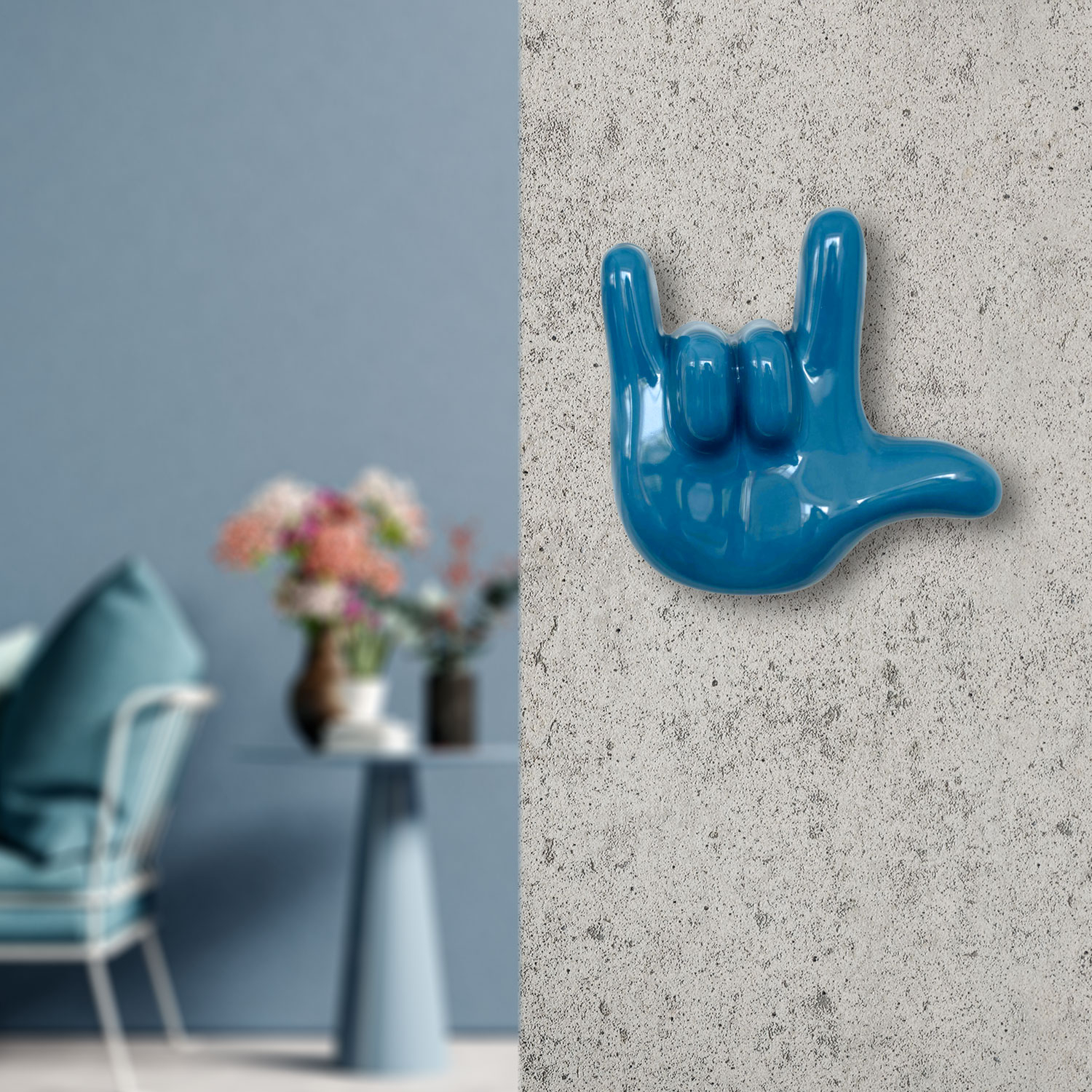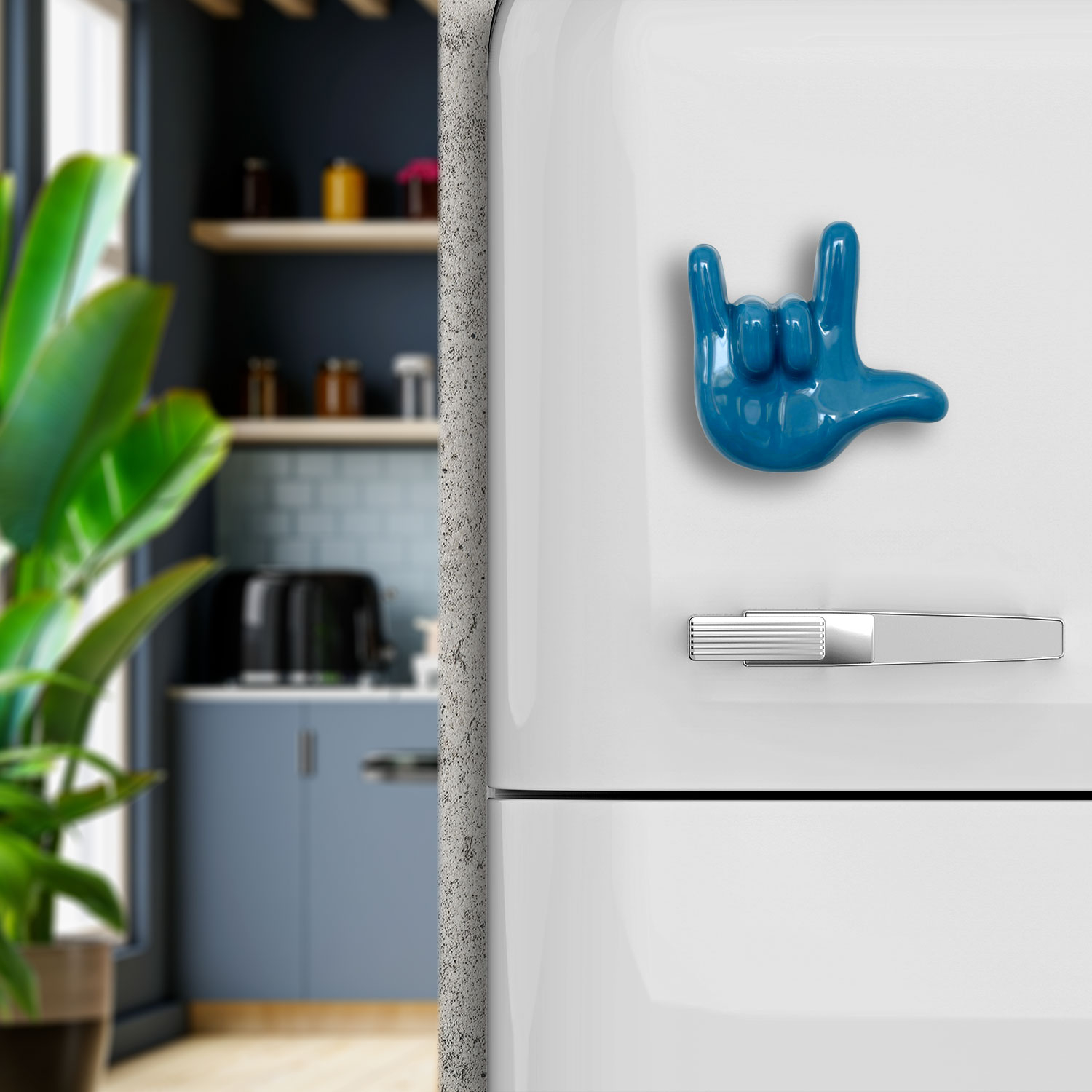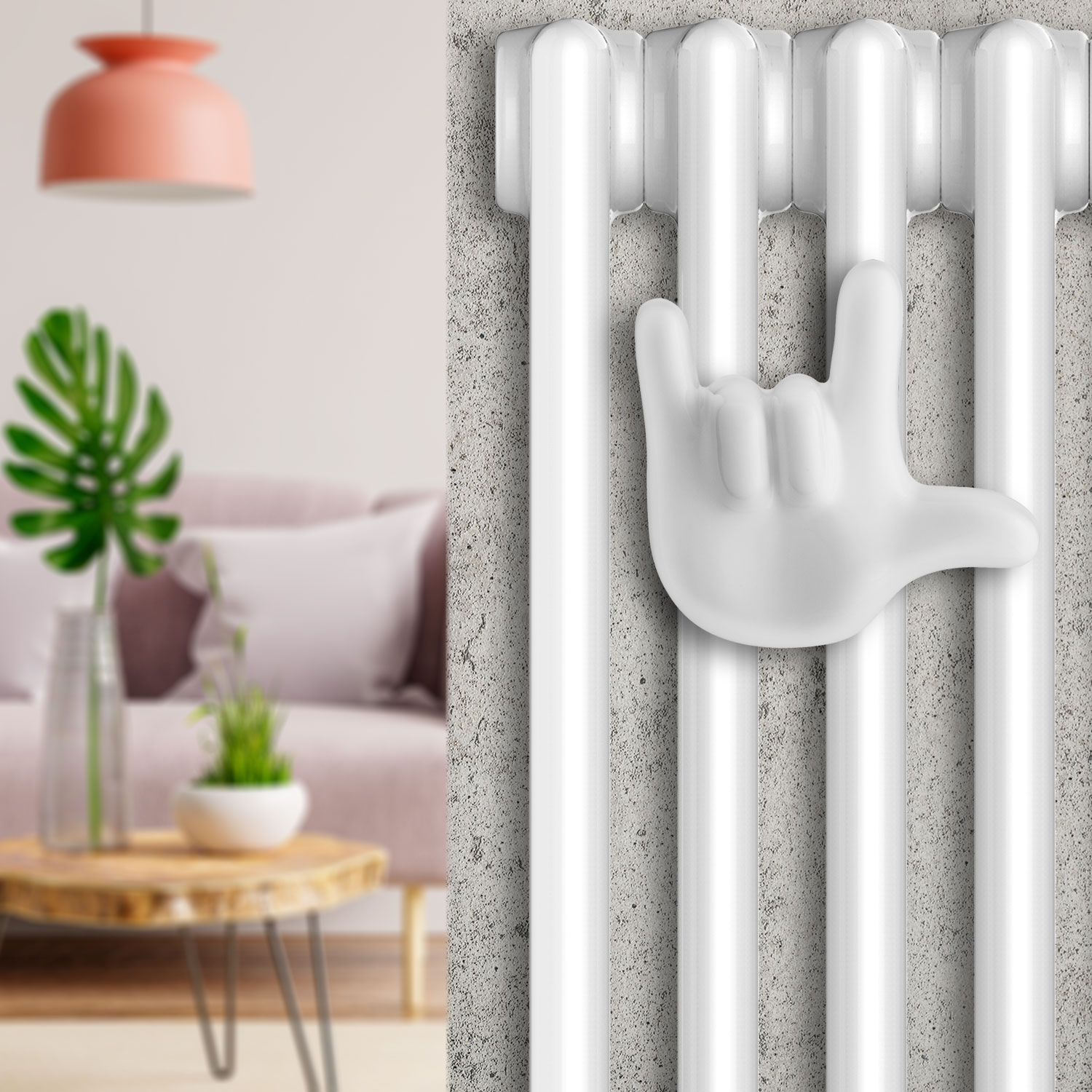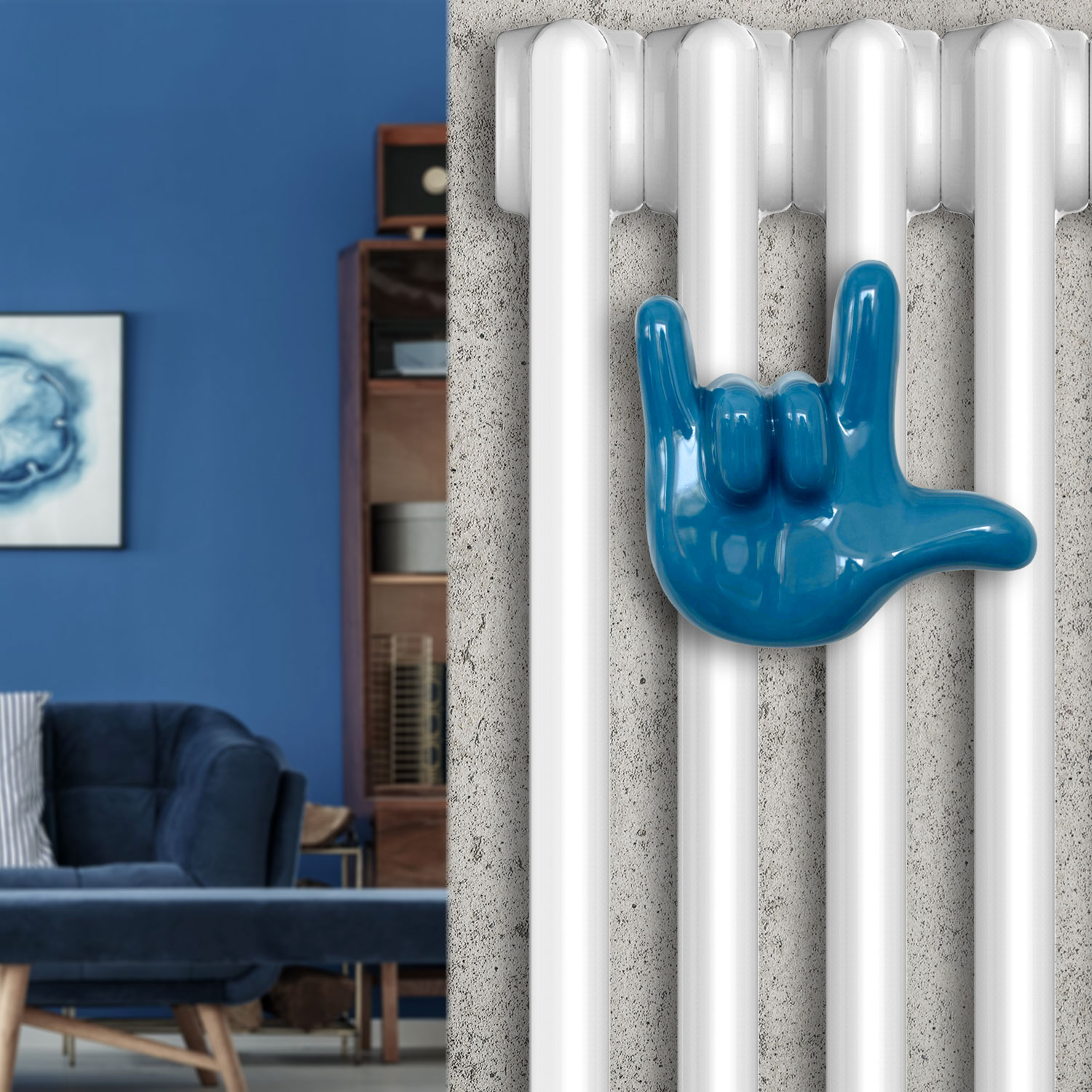 Materials
90% handcrafted ceramic
10% ABS, recyclable plastic
Dimensions
Height: 10 cm
Width: 11,5 cm
Depth: 7 cm
A story about me
The Ily gesture is performed by raising the index, thumb and little finger, while the other two fingers are gathered towards the palm of the hand. In sign language it means 'I love you' and is mistakenly attributed to the symbol of the Rock. Meaning: whoever addresses you with the Ily gesture is communicating pure and unconditional love: 'I love you, I love you, you are the best friend, you are the half of the apple'. This is no small message: take care of it..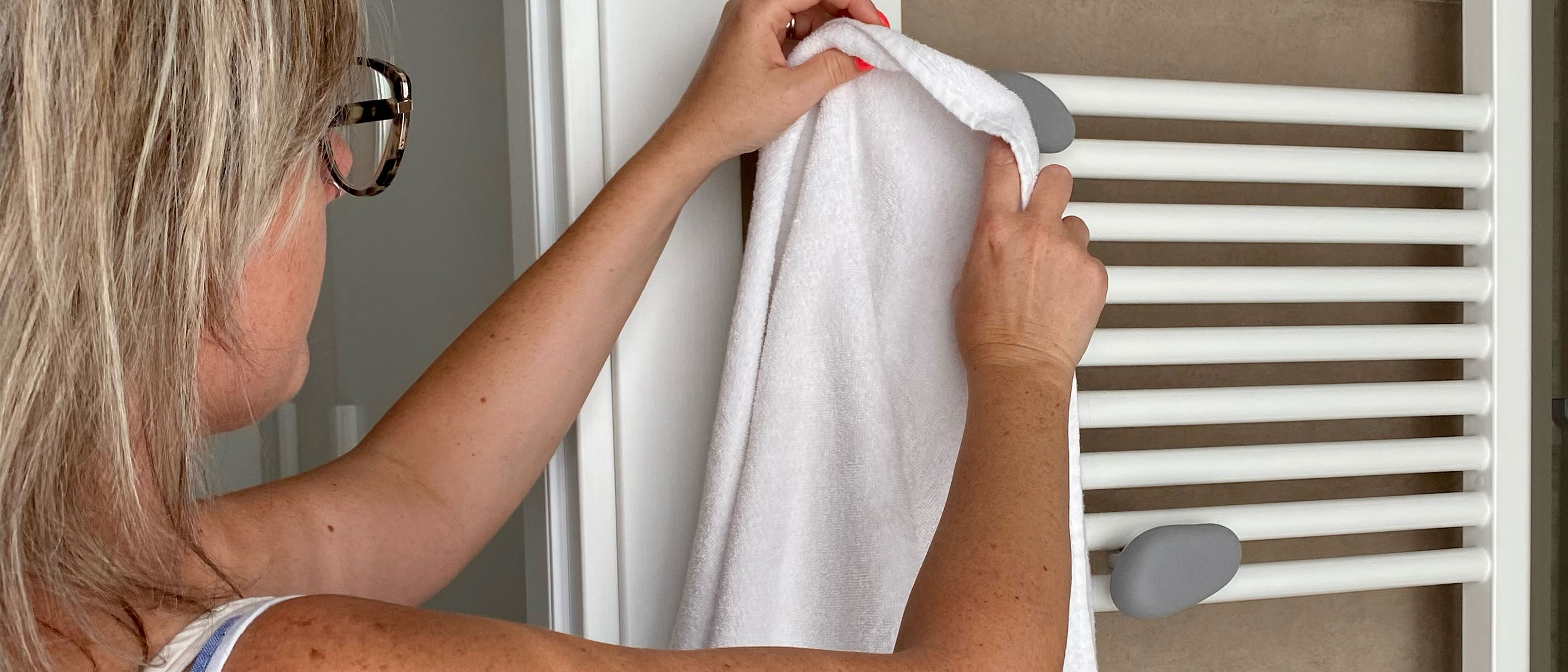 Creative Installations and Authentic Reviews!
See how our brave customers have installed their Letshelter as versatile towel hooks and hangers in every corner of their homes!
Read More