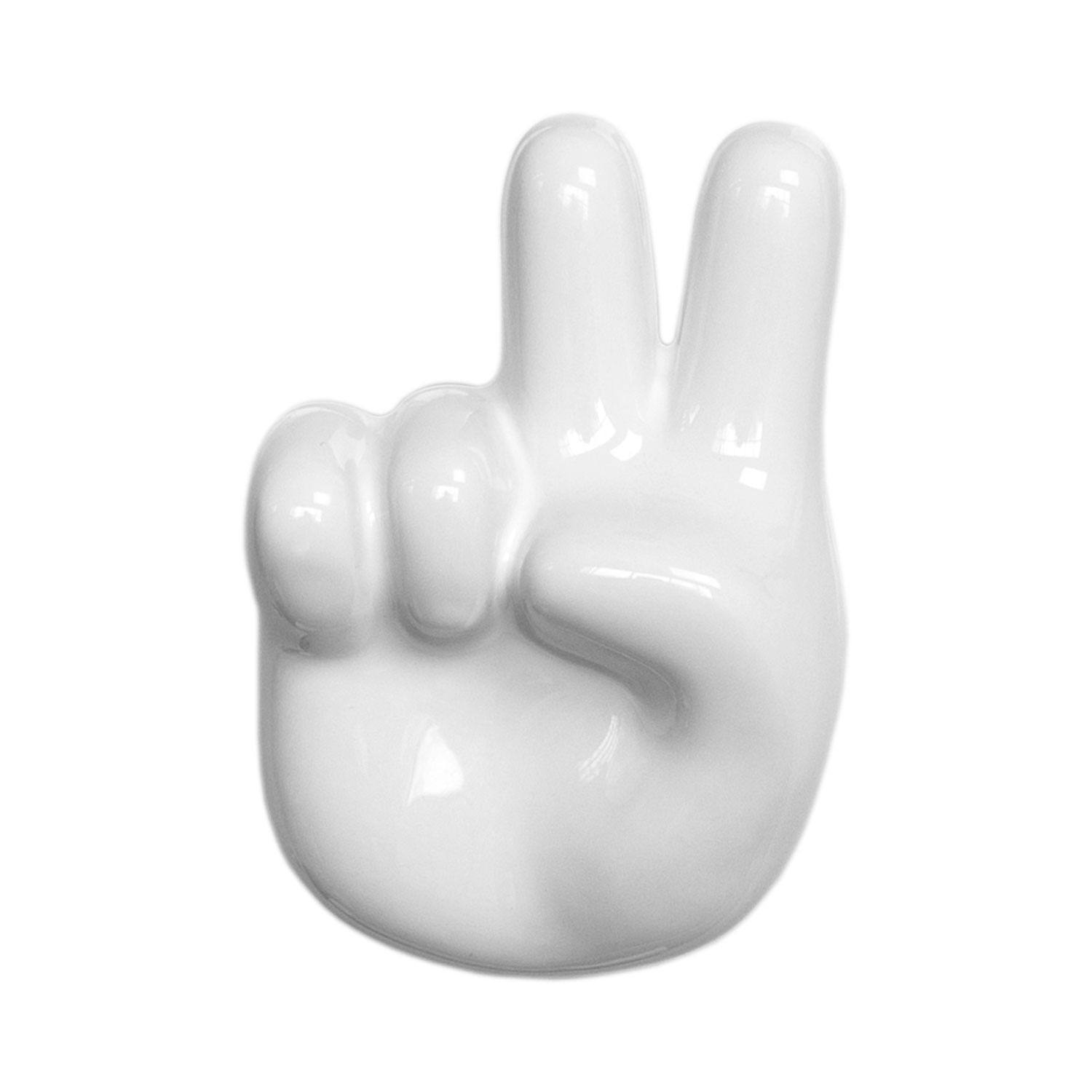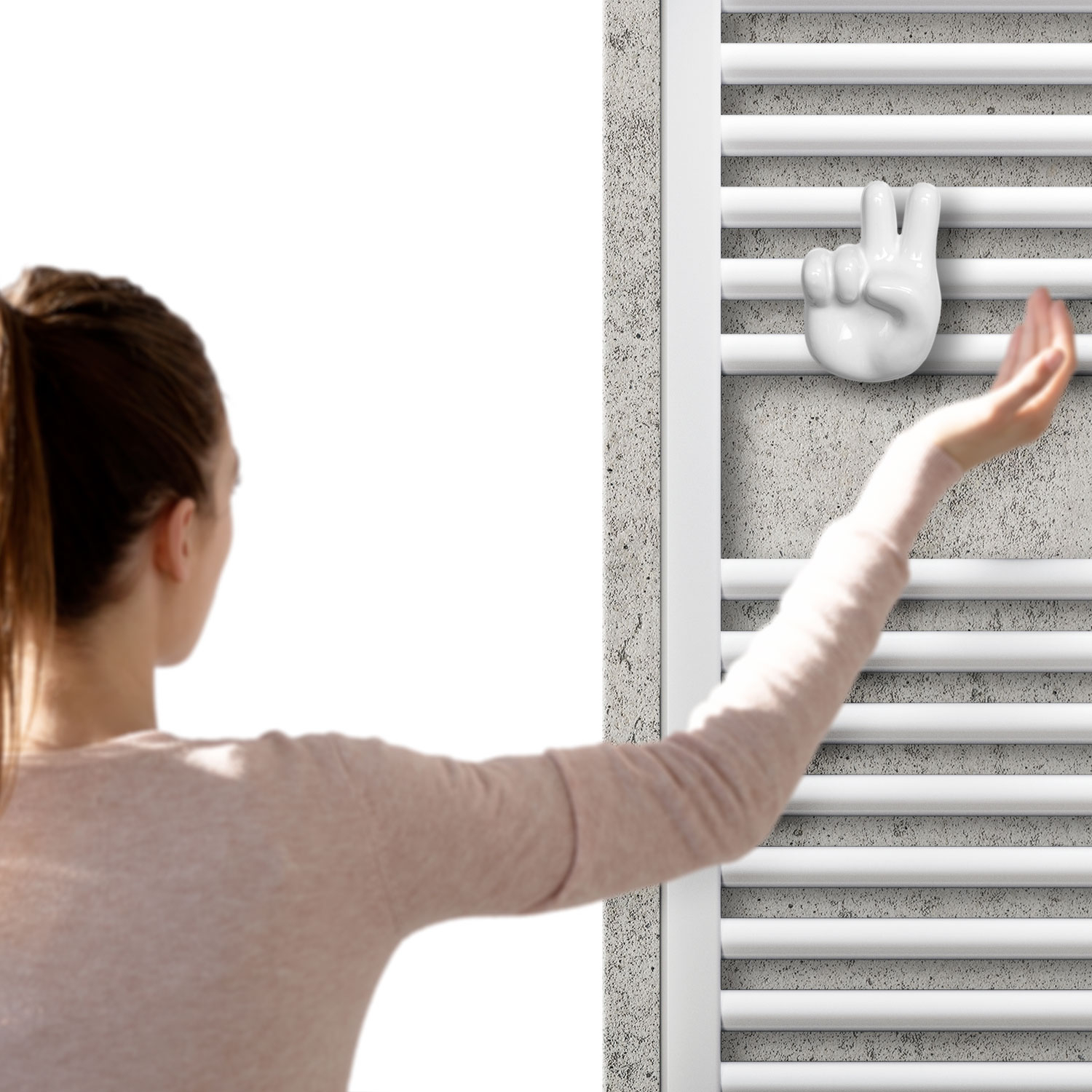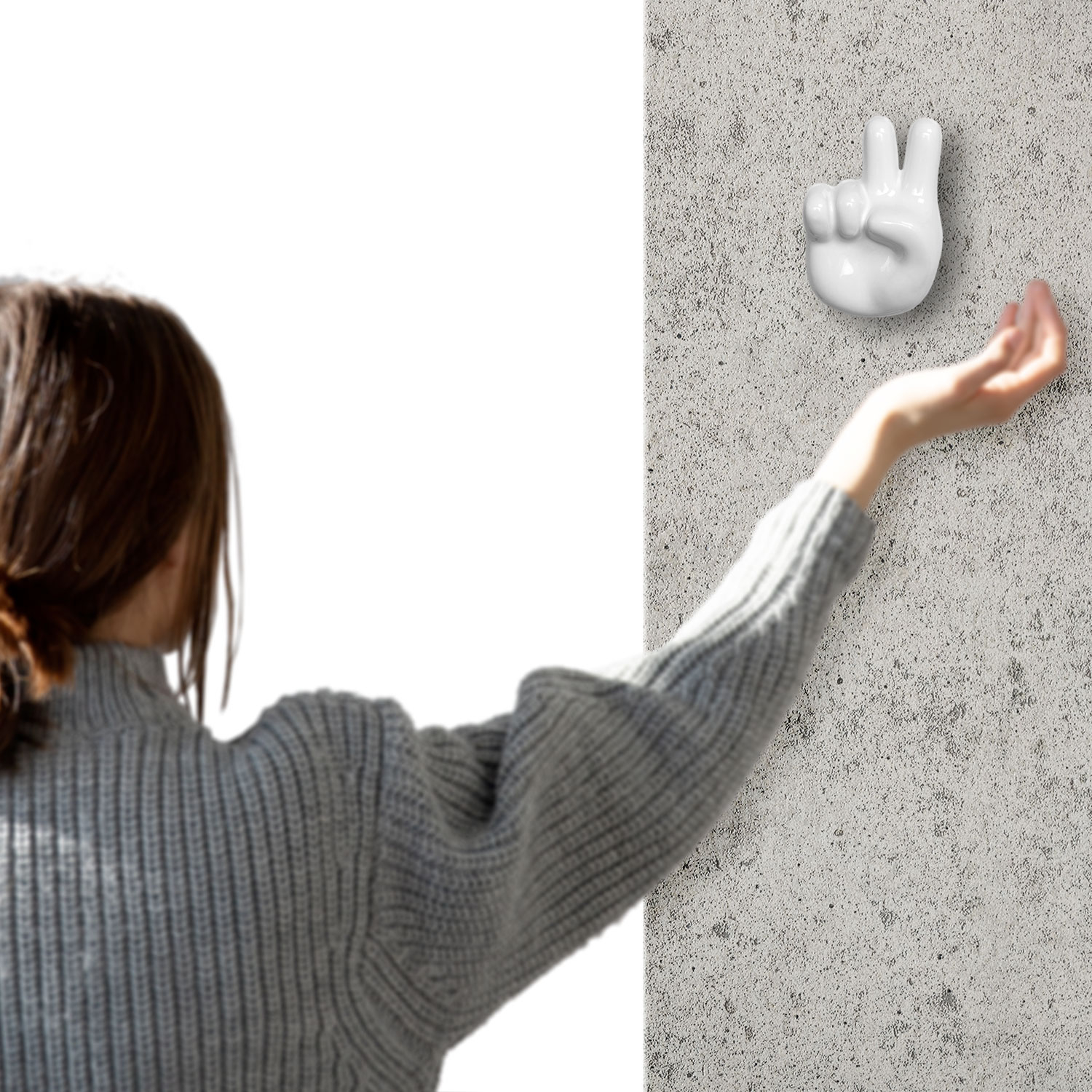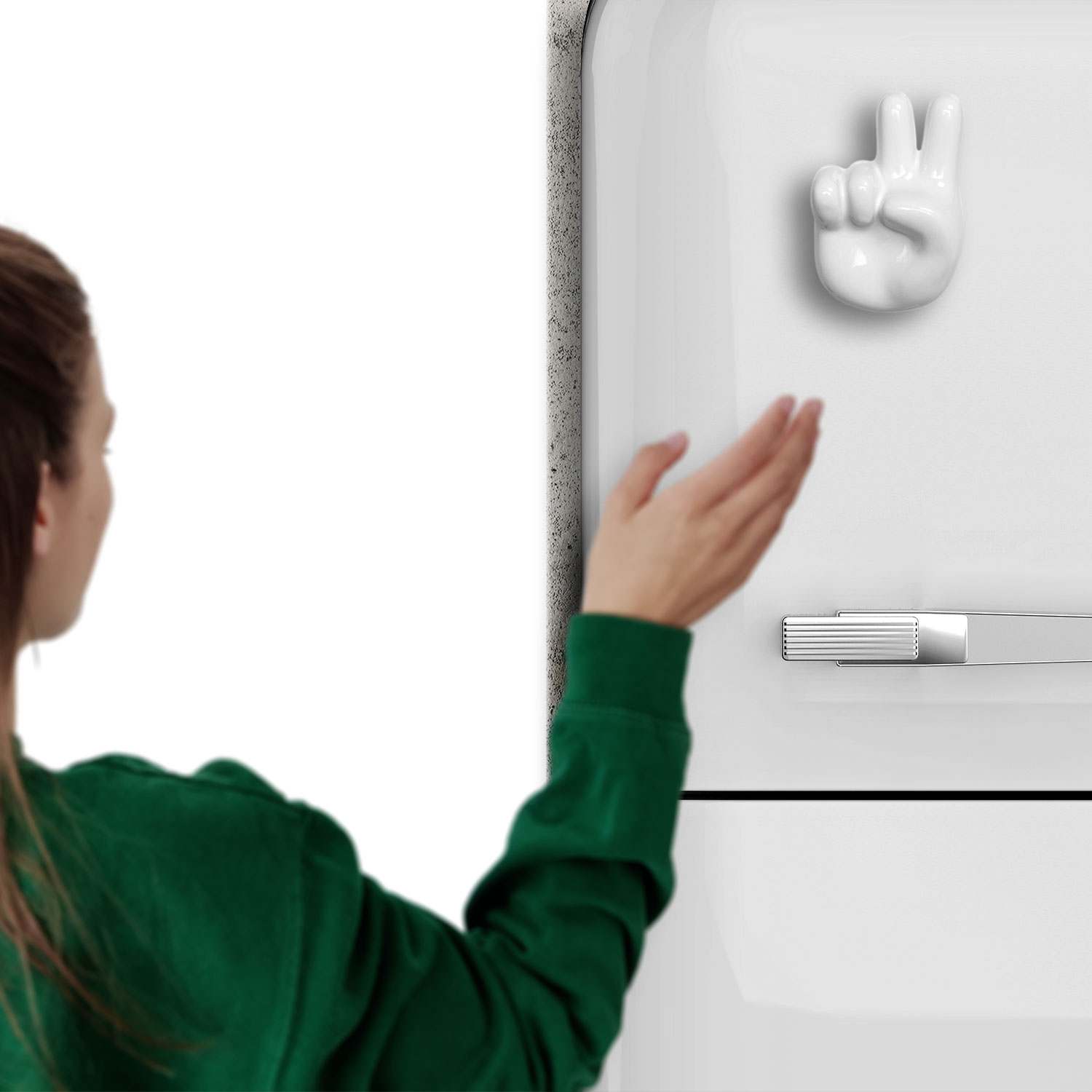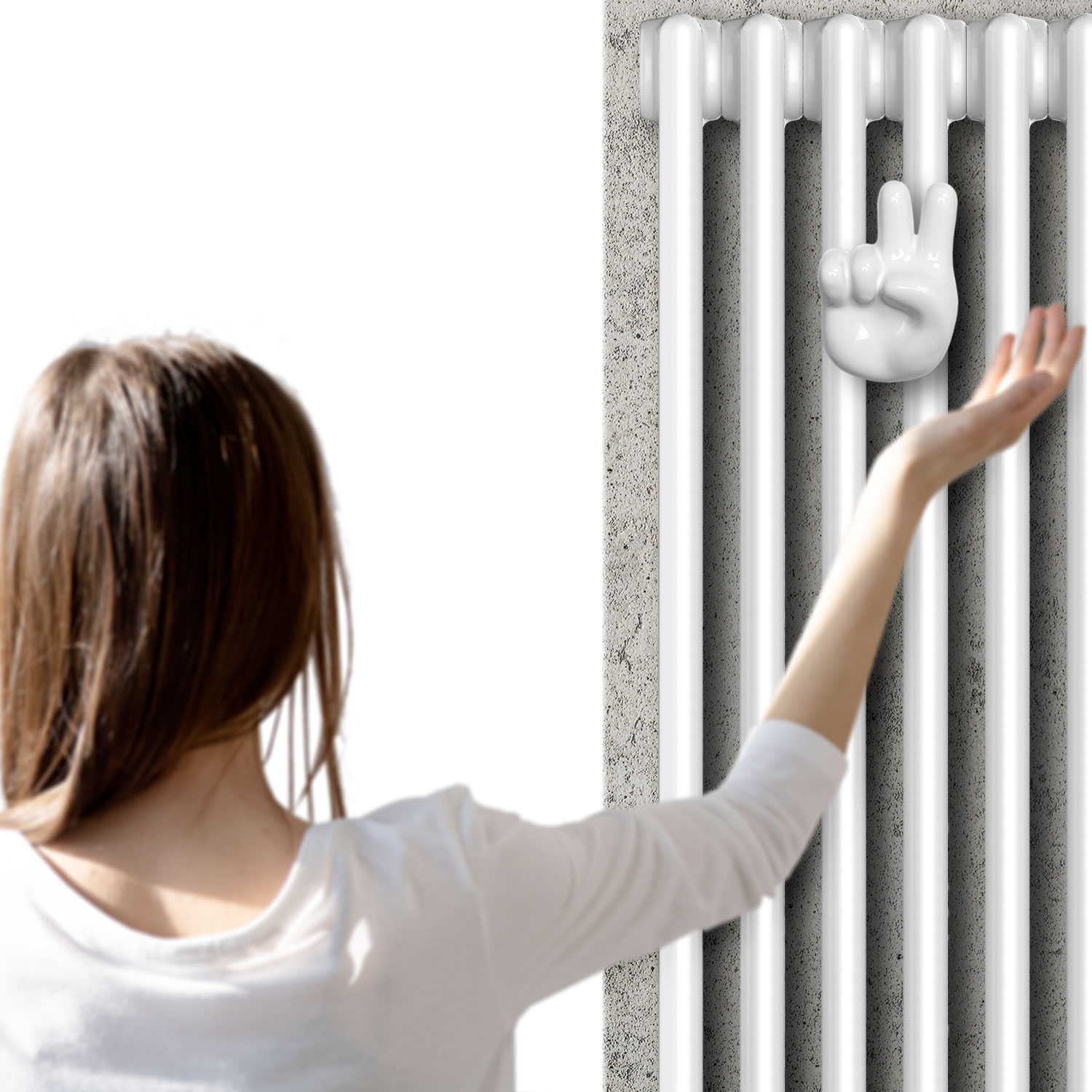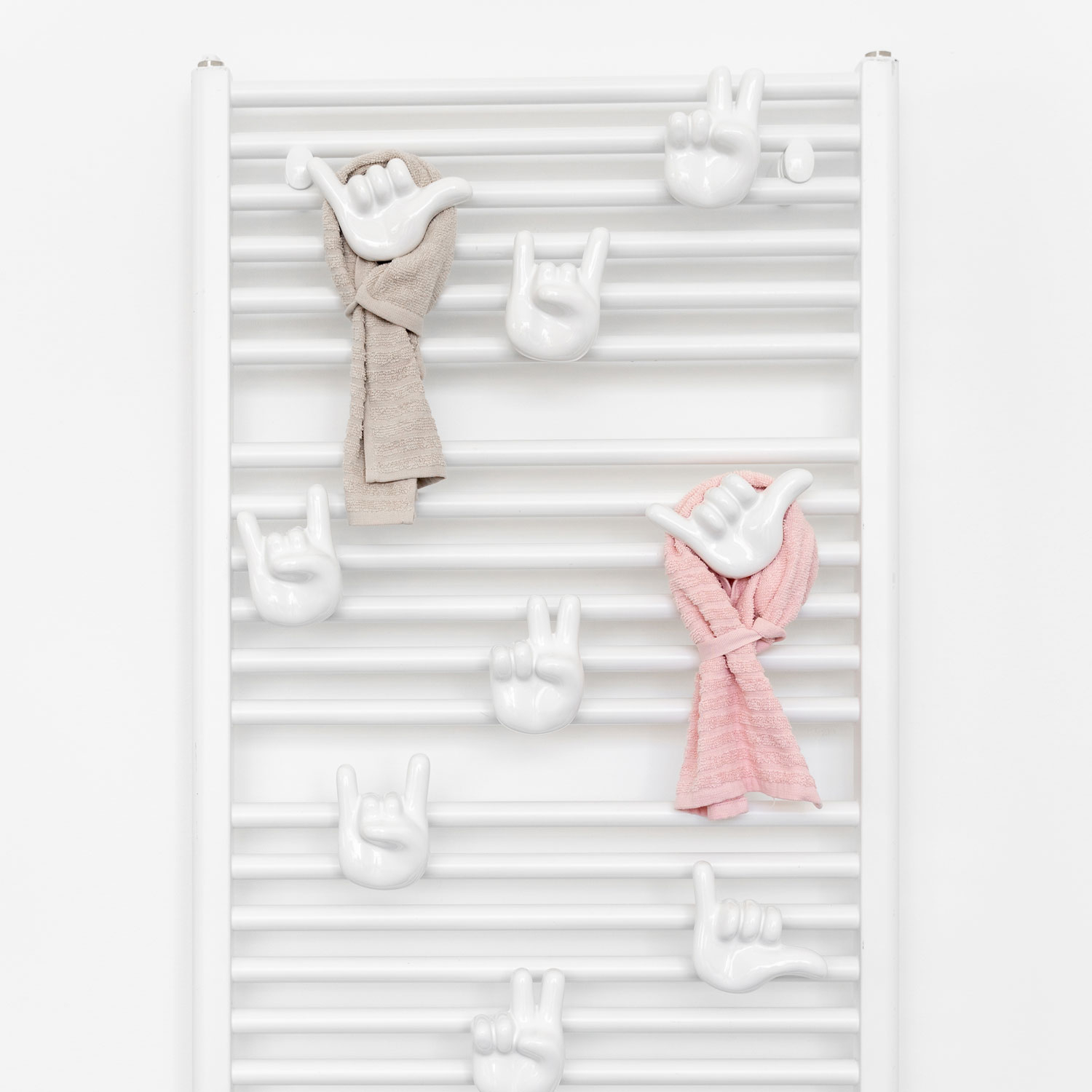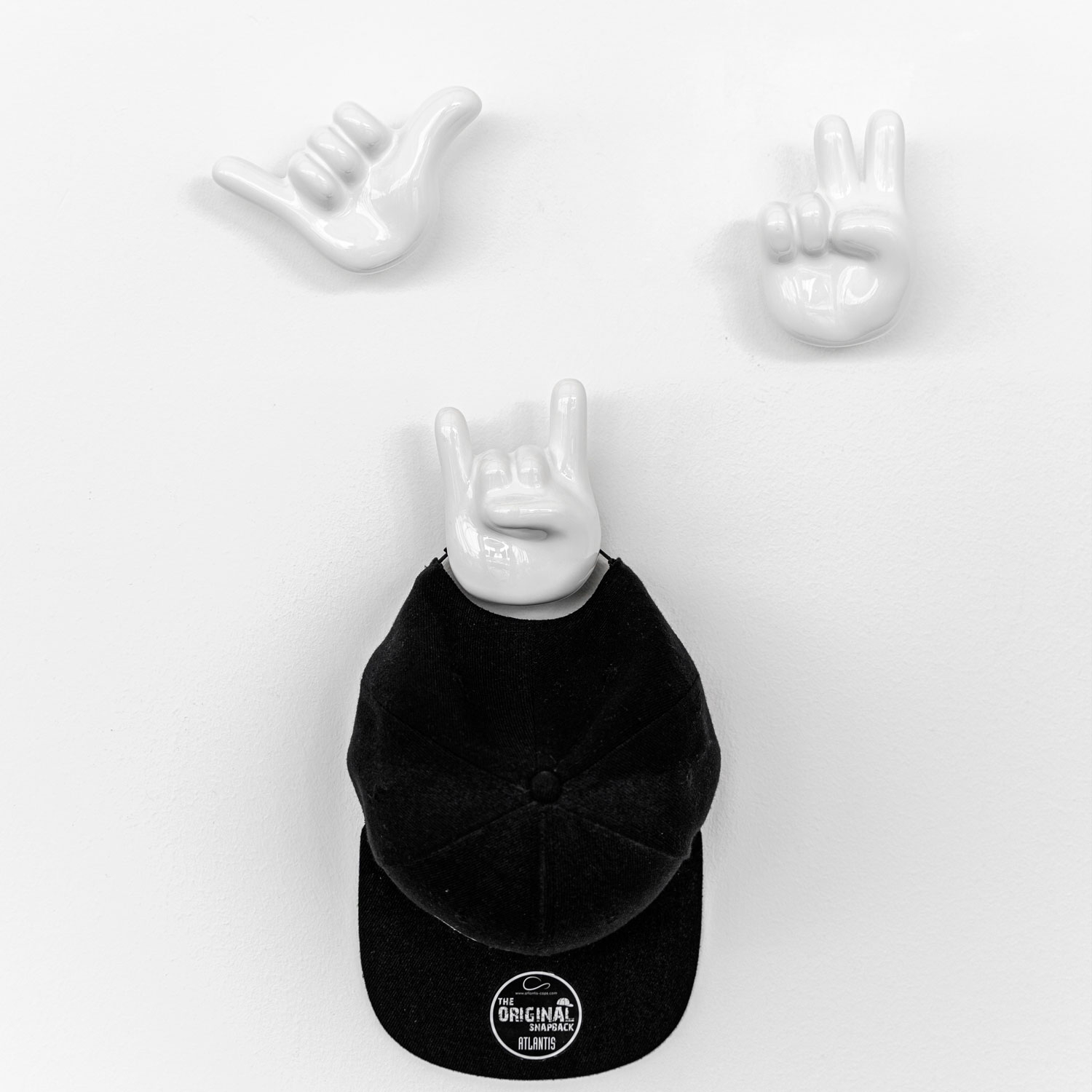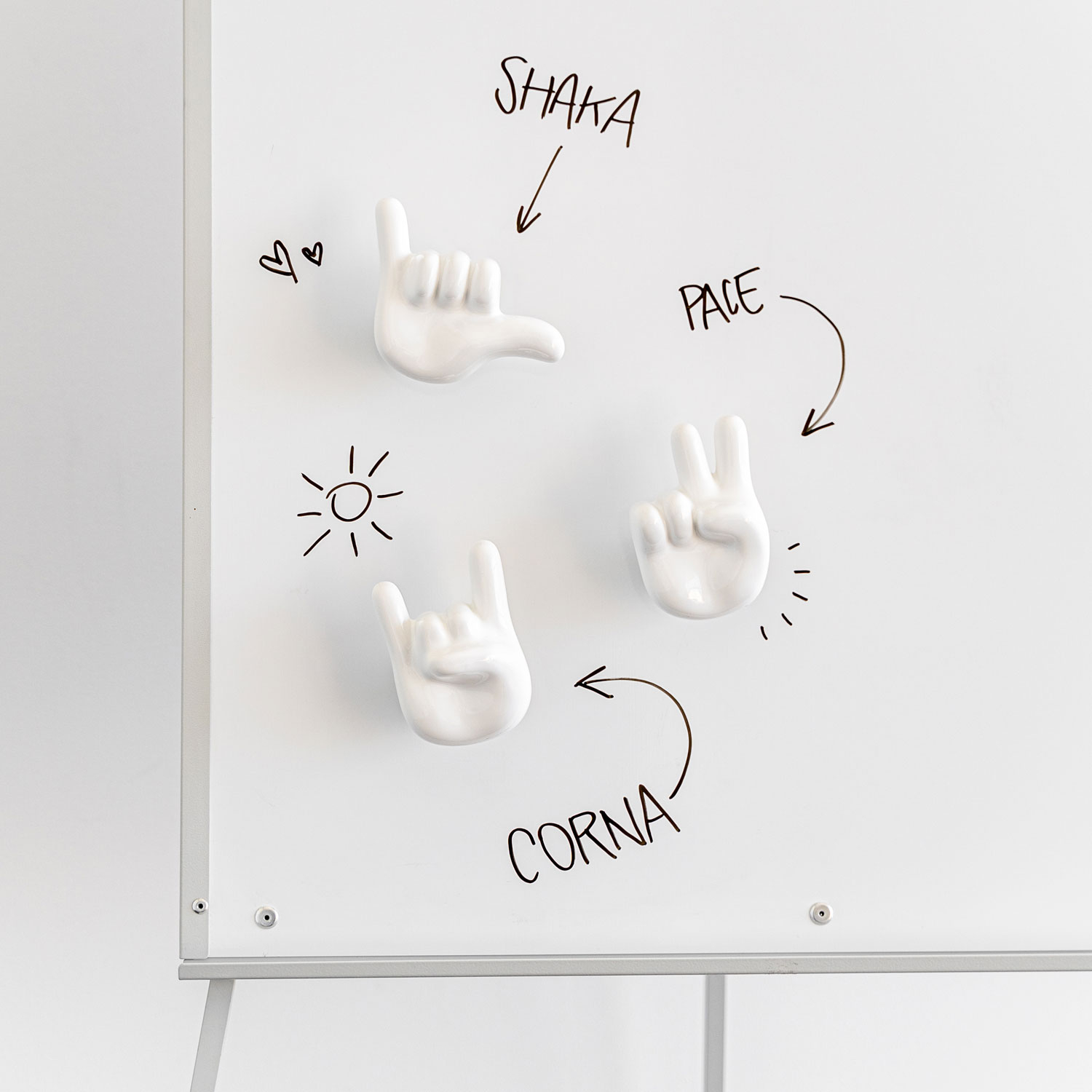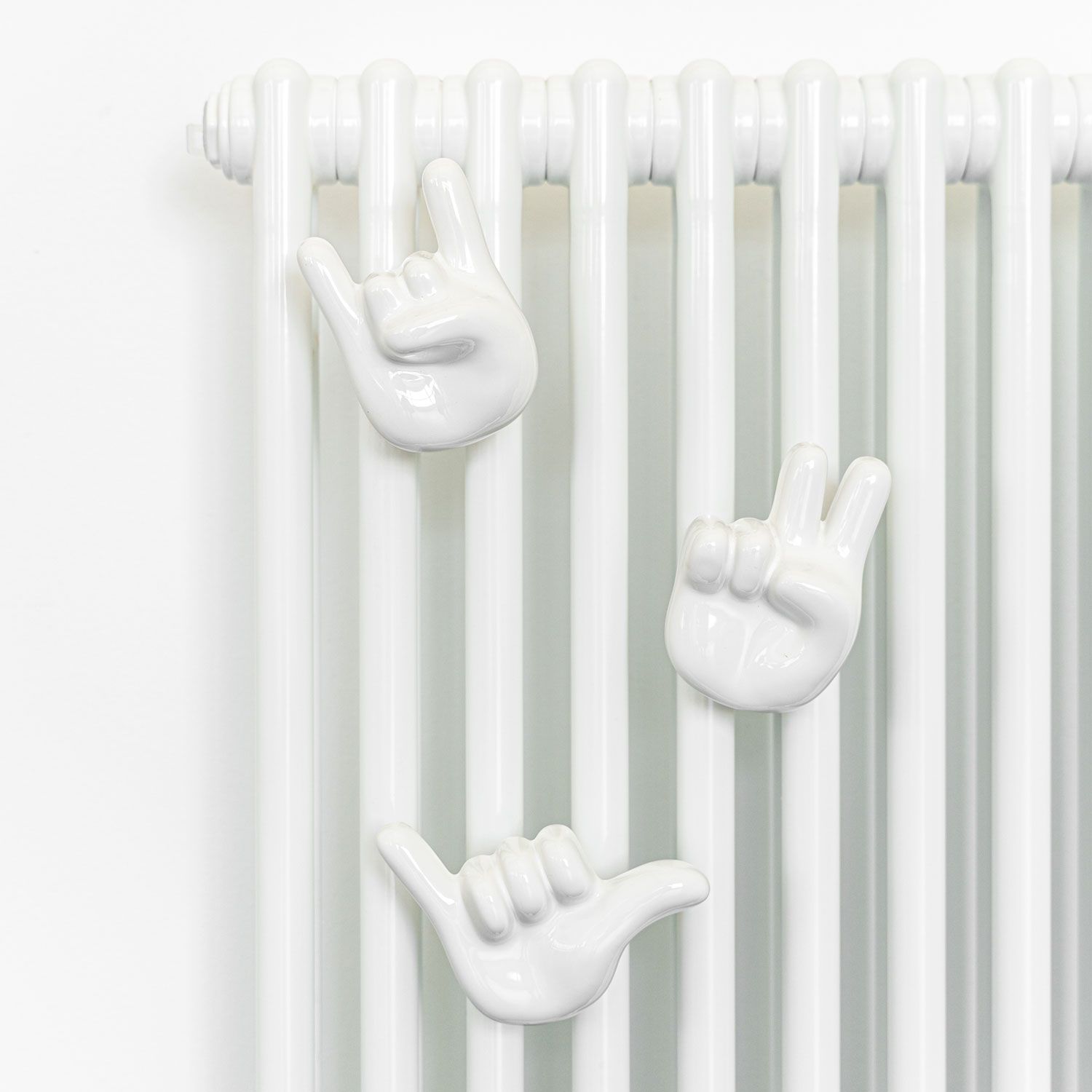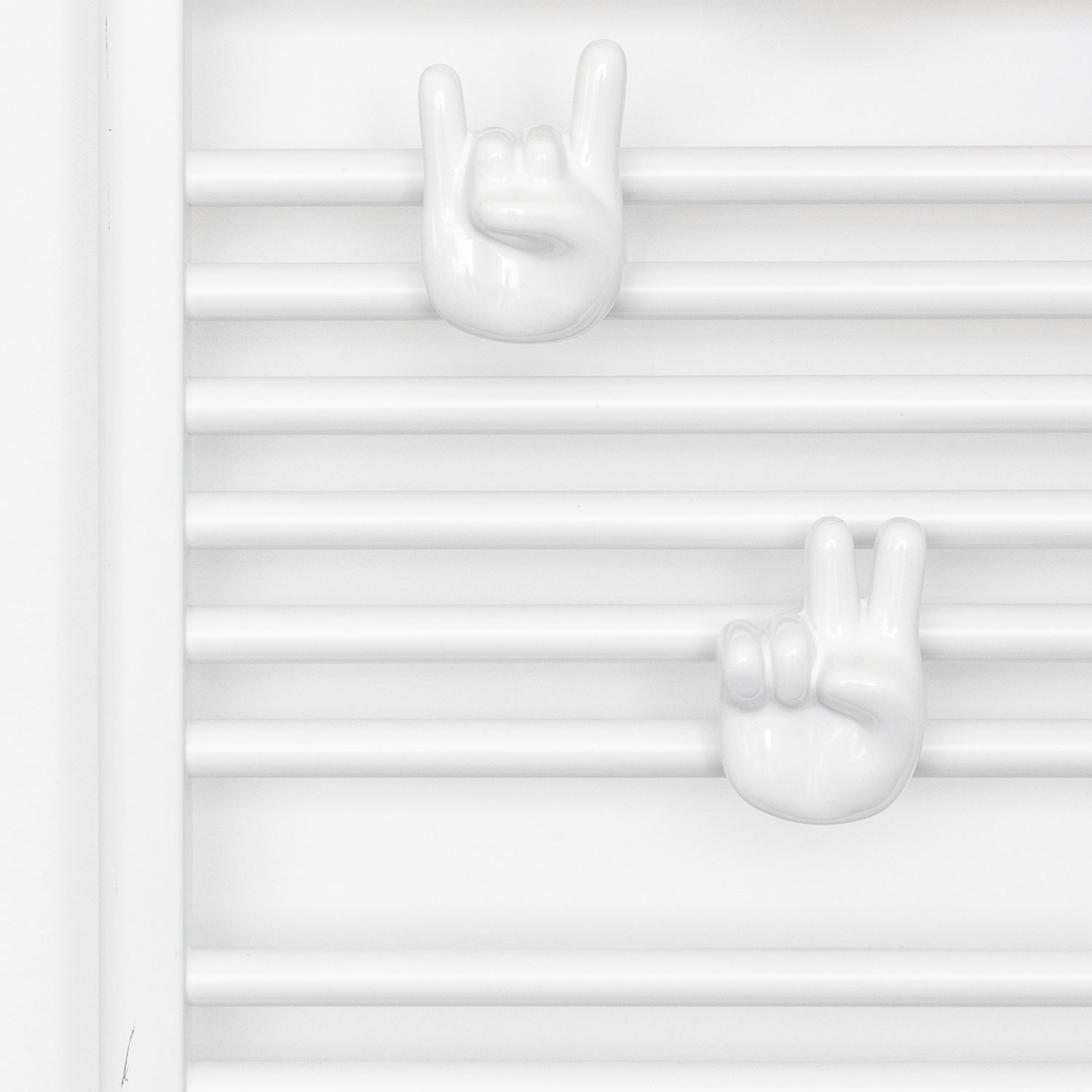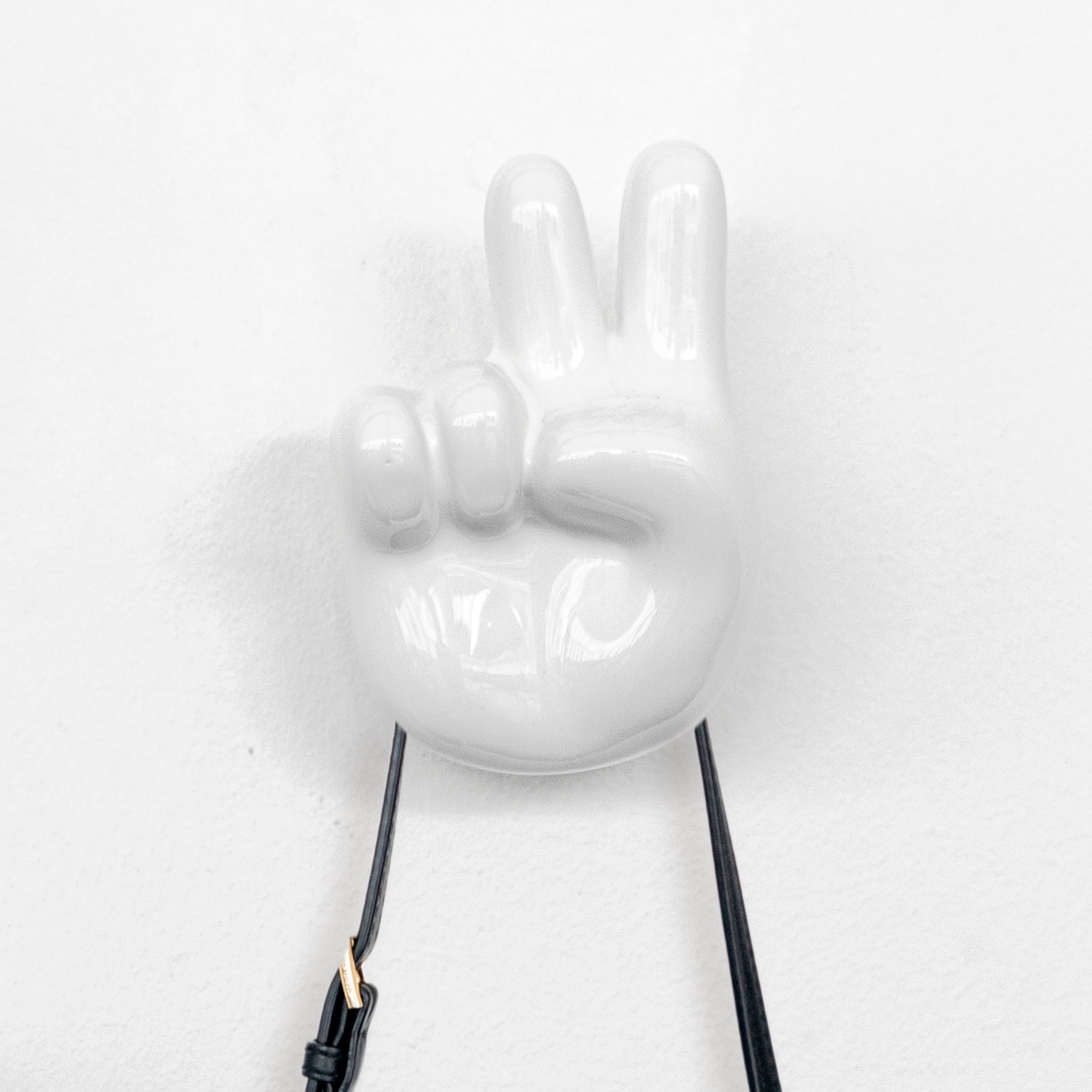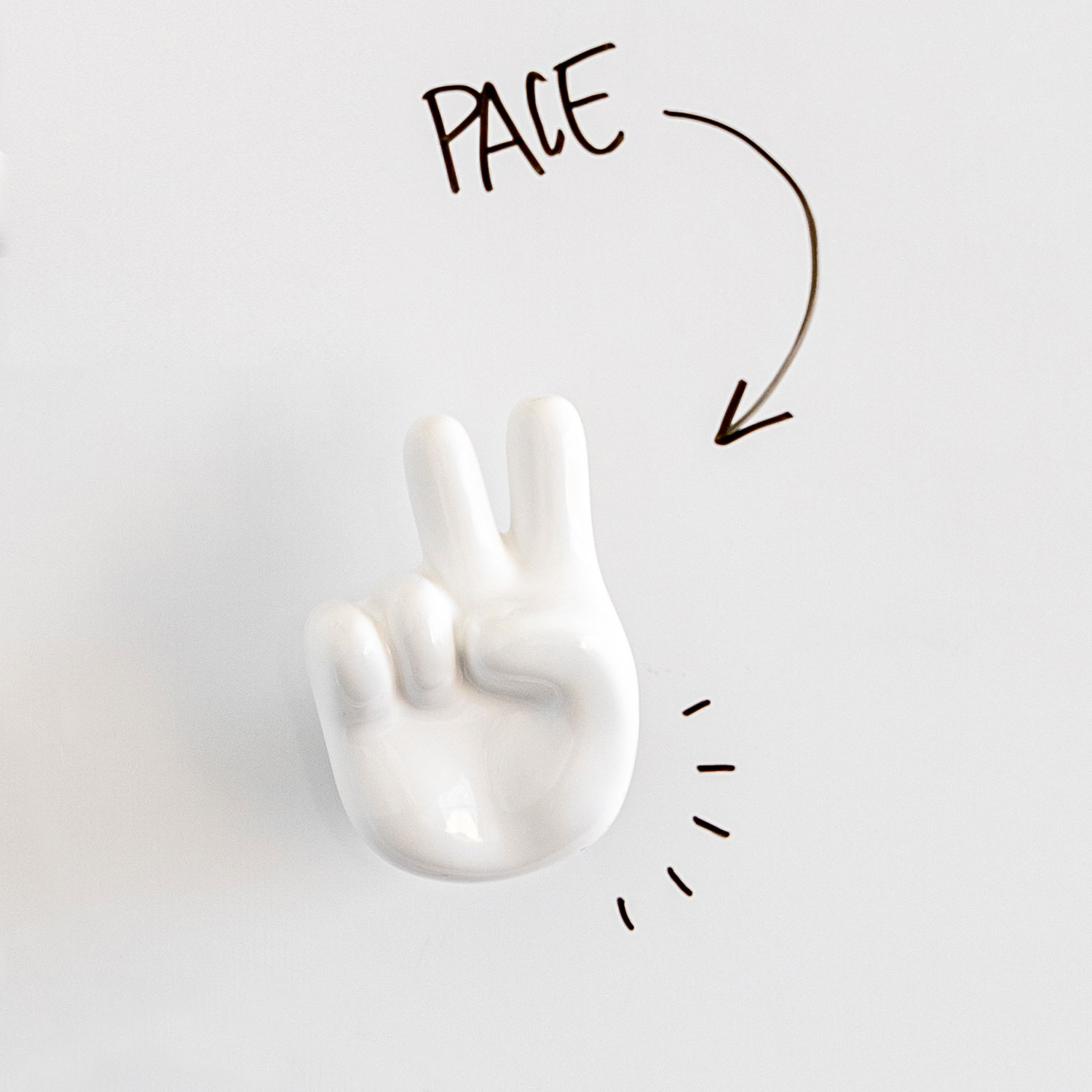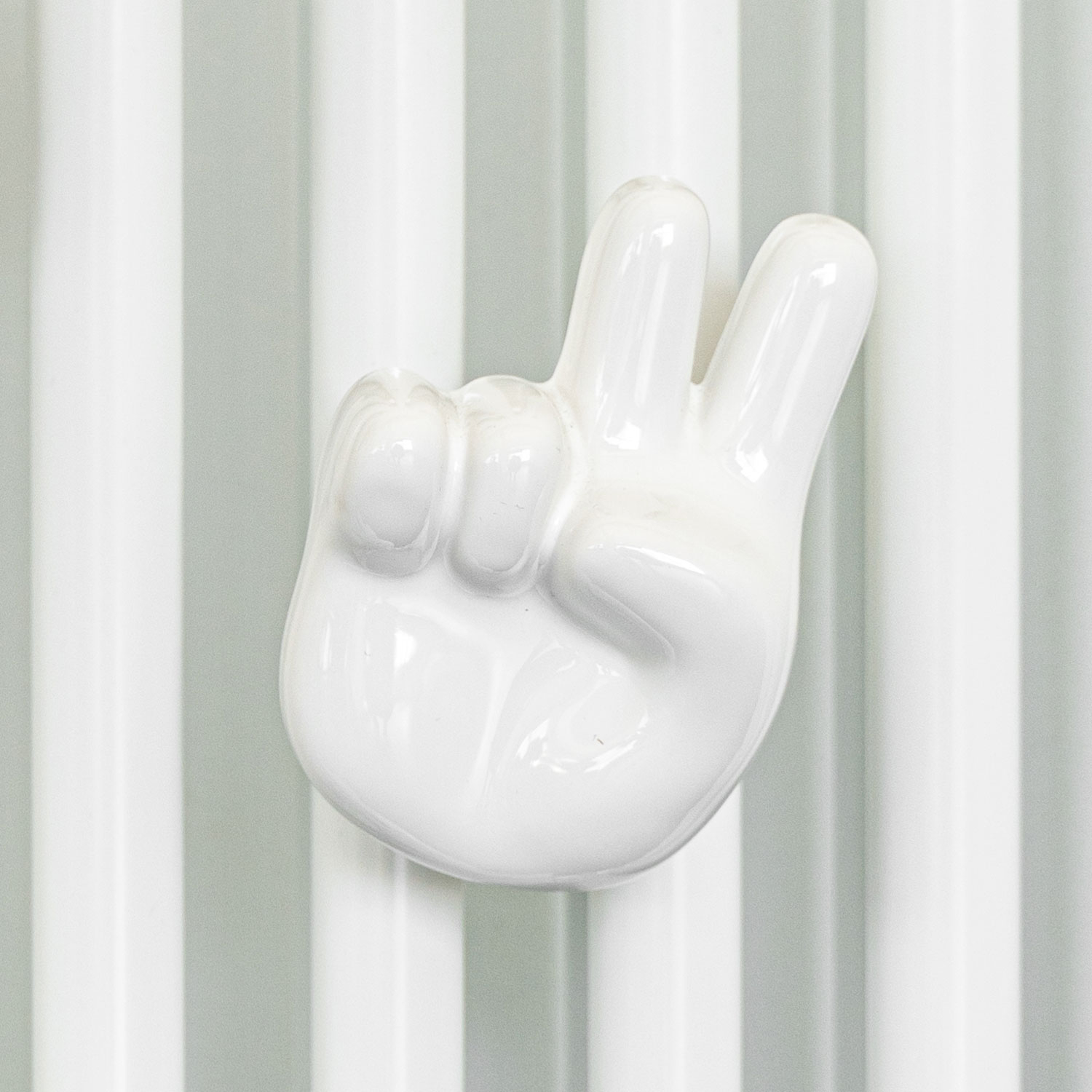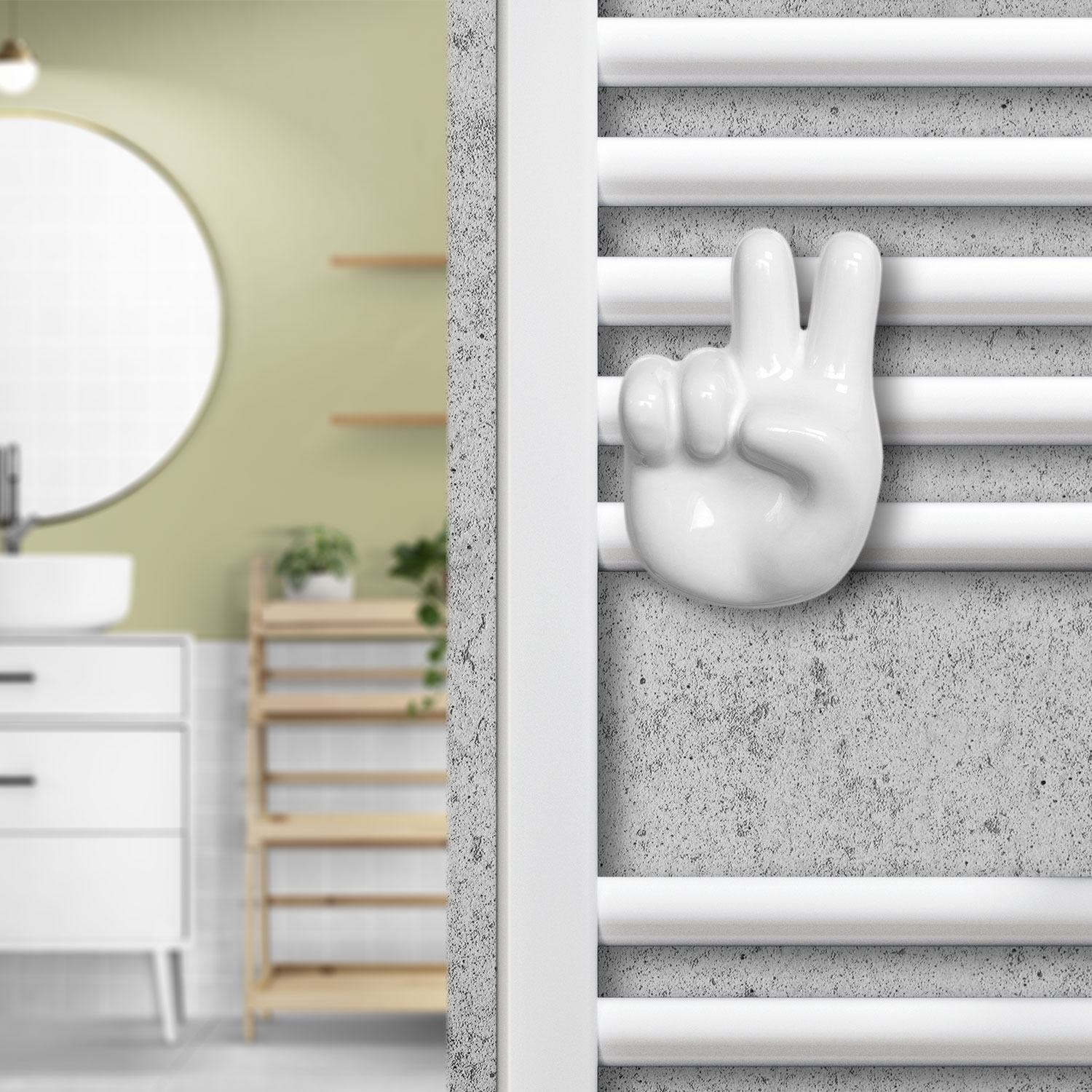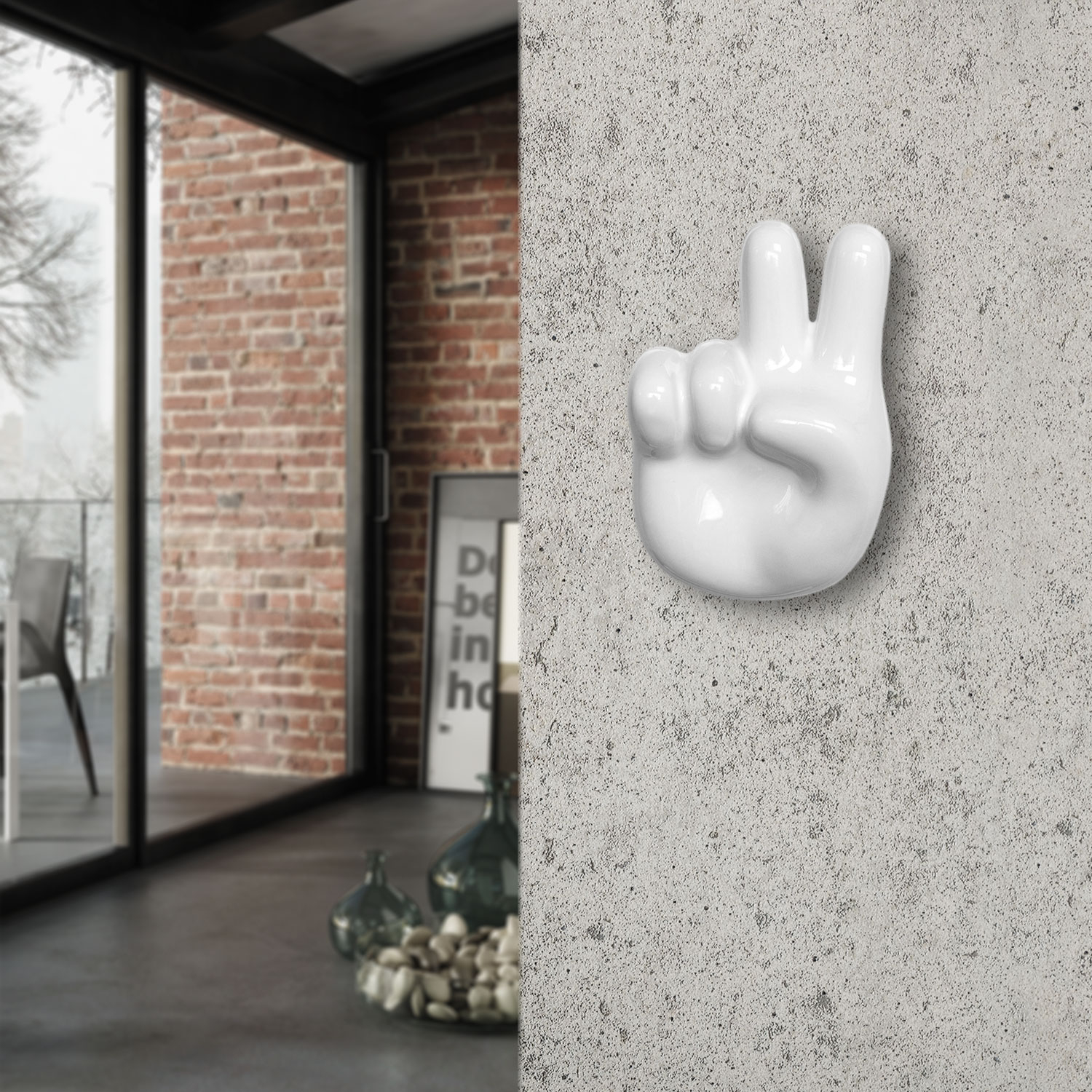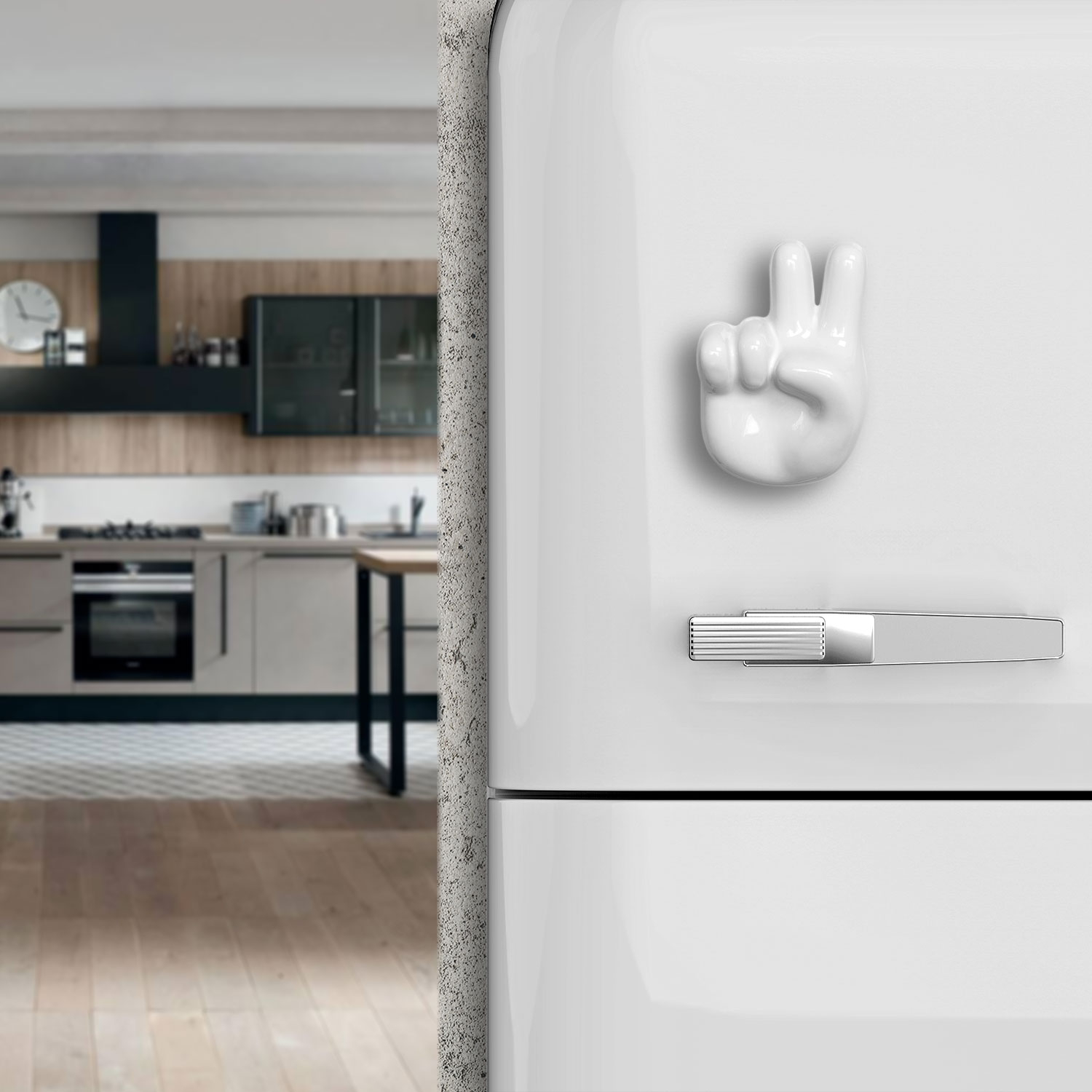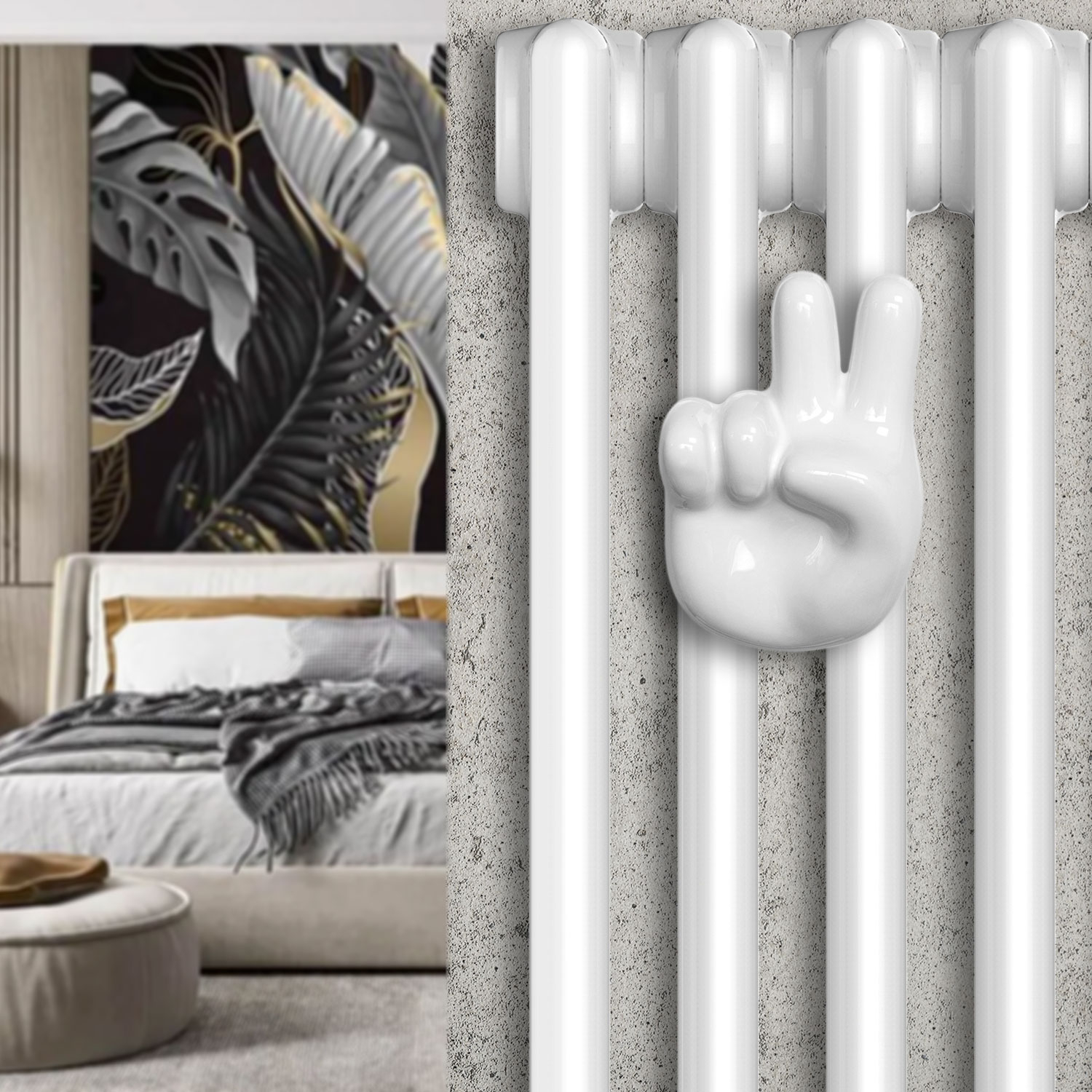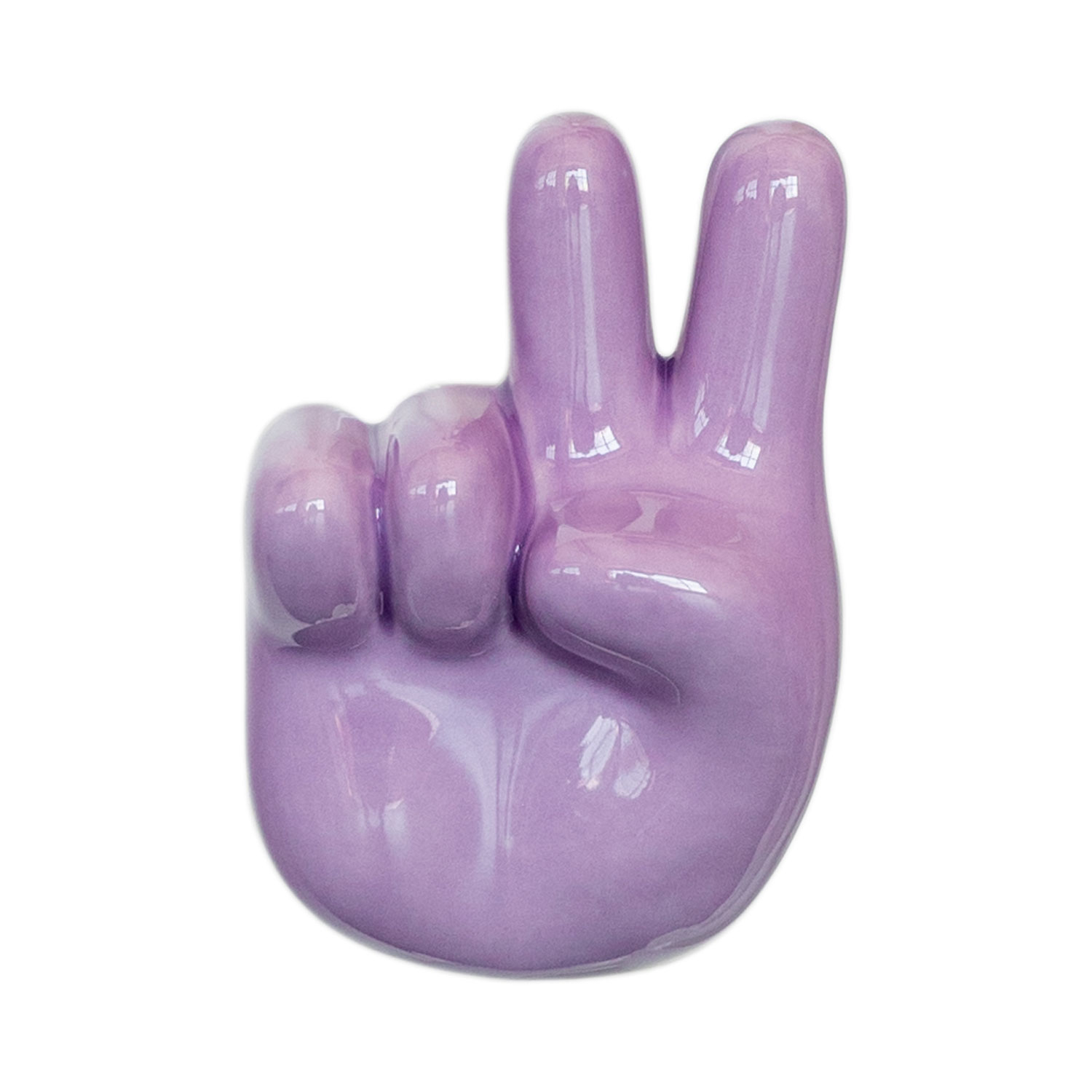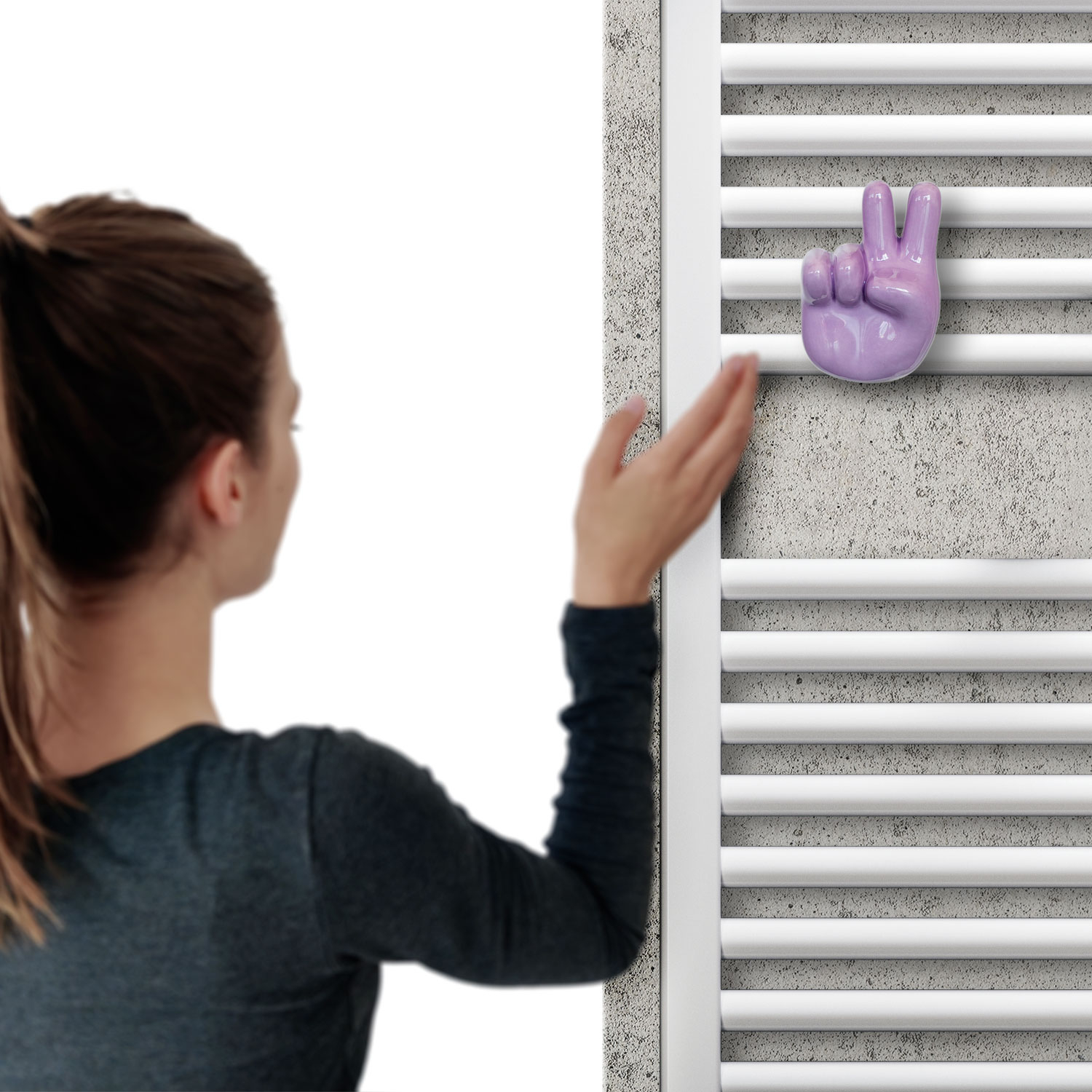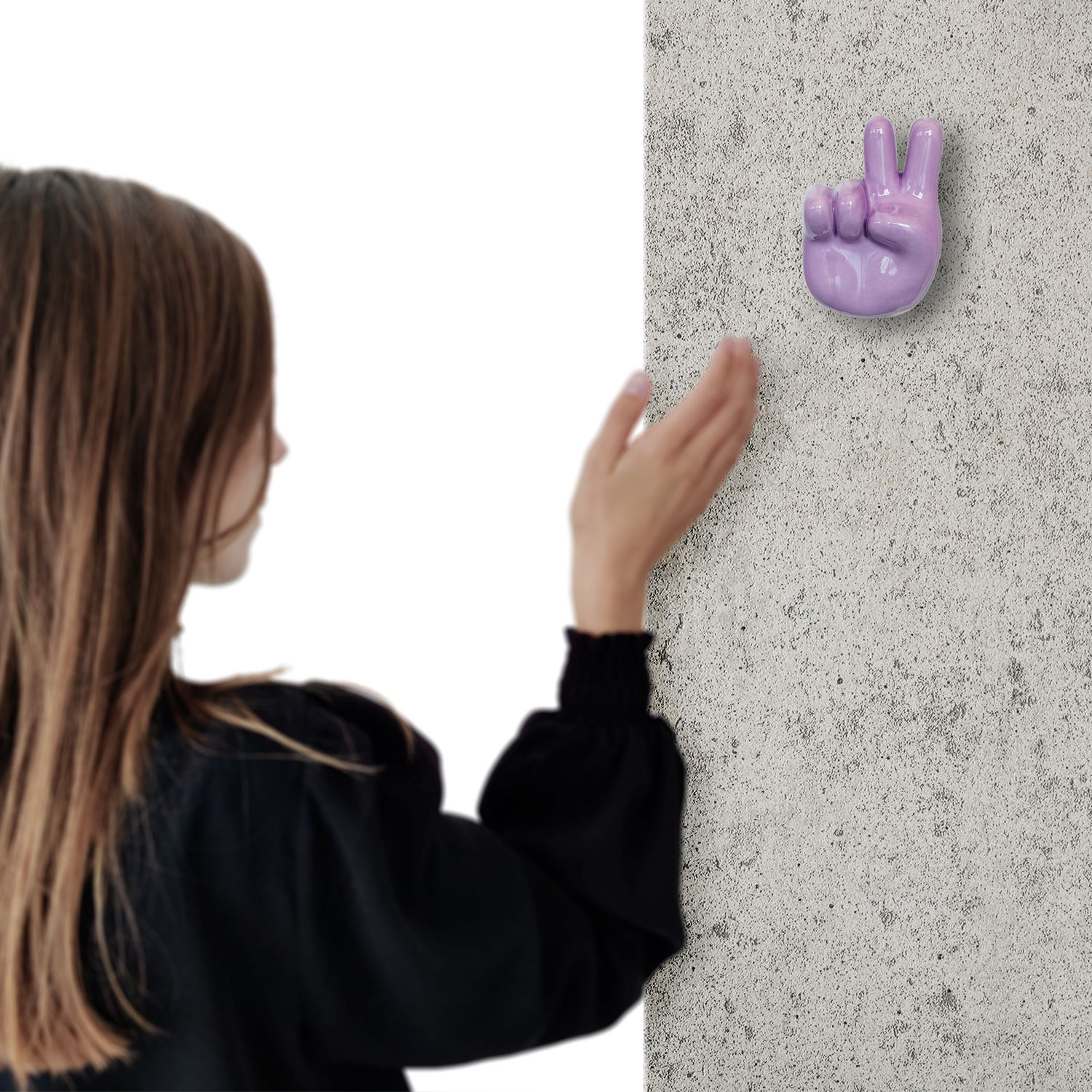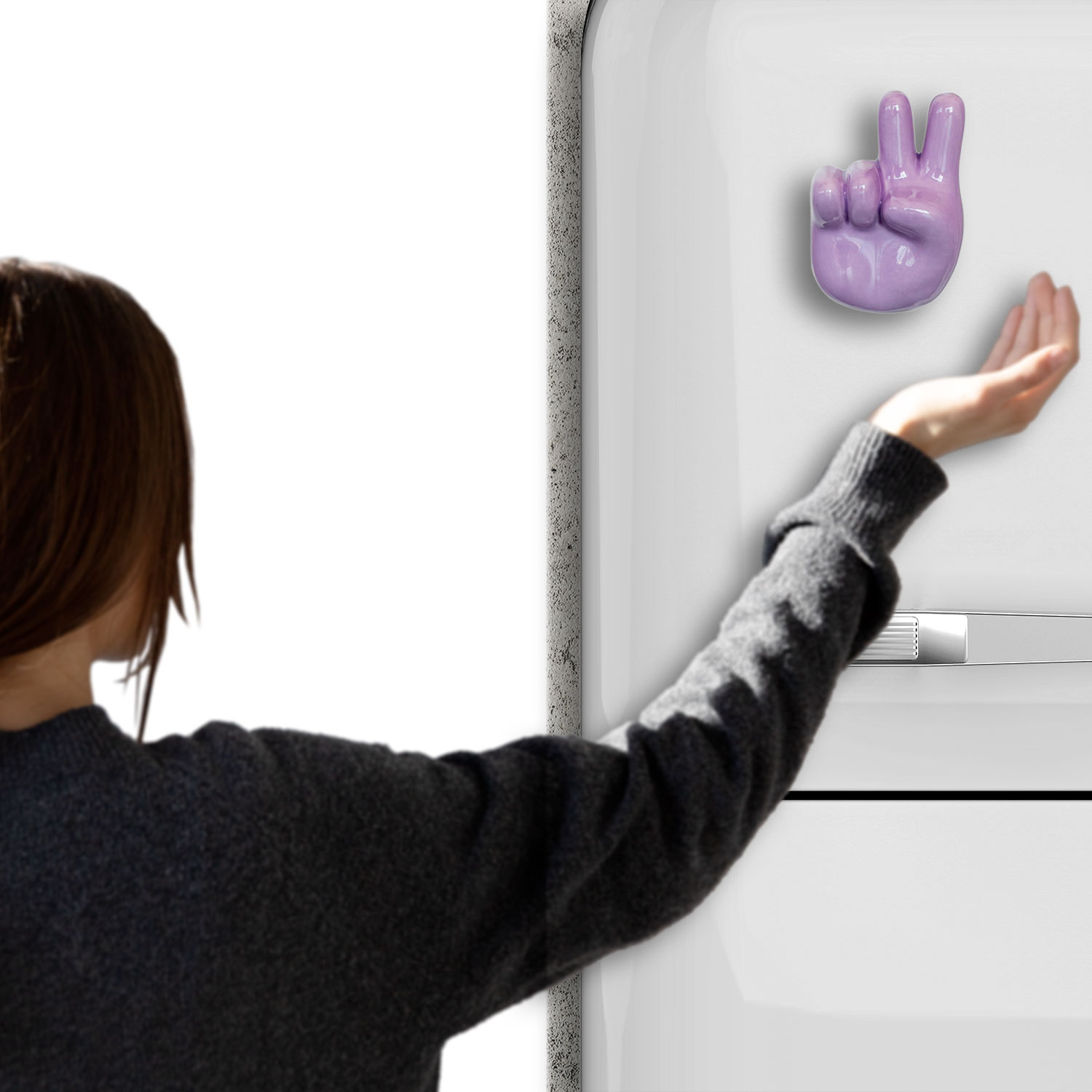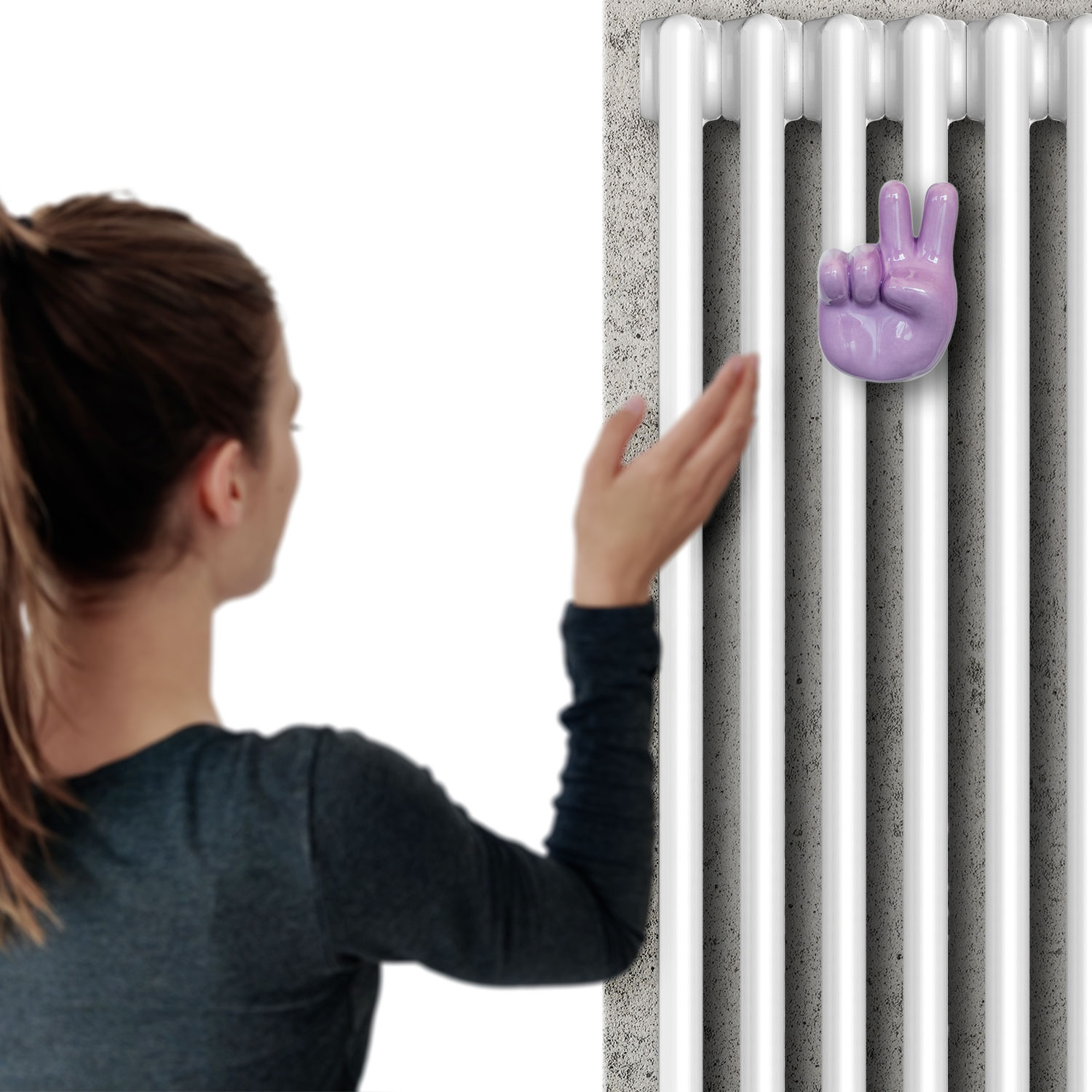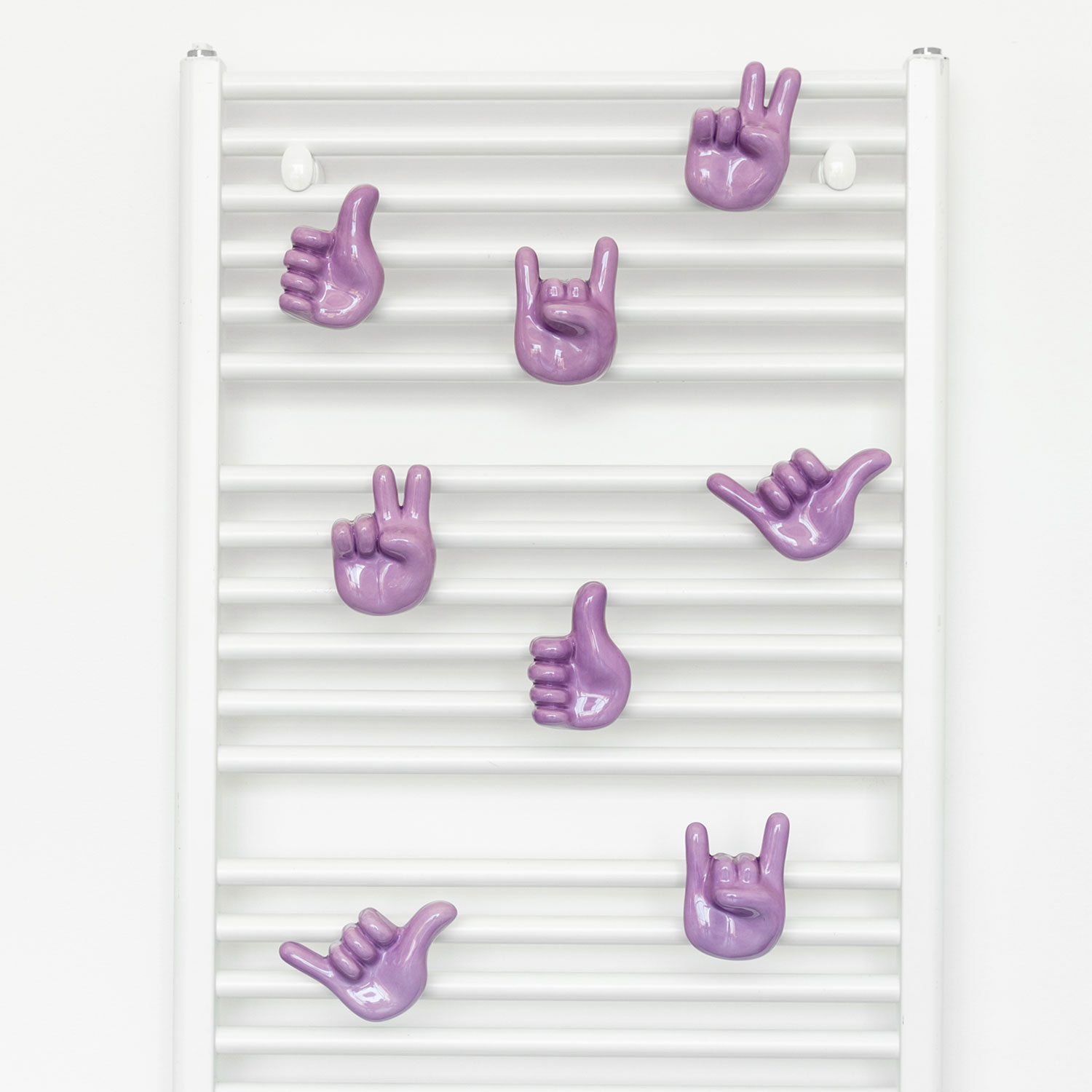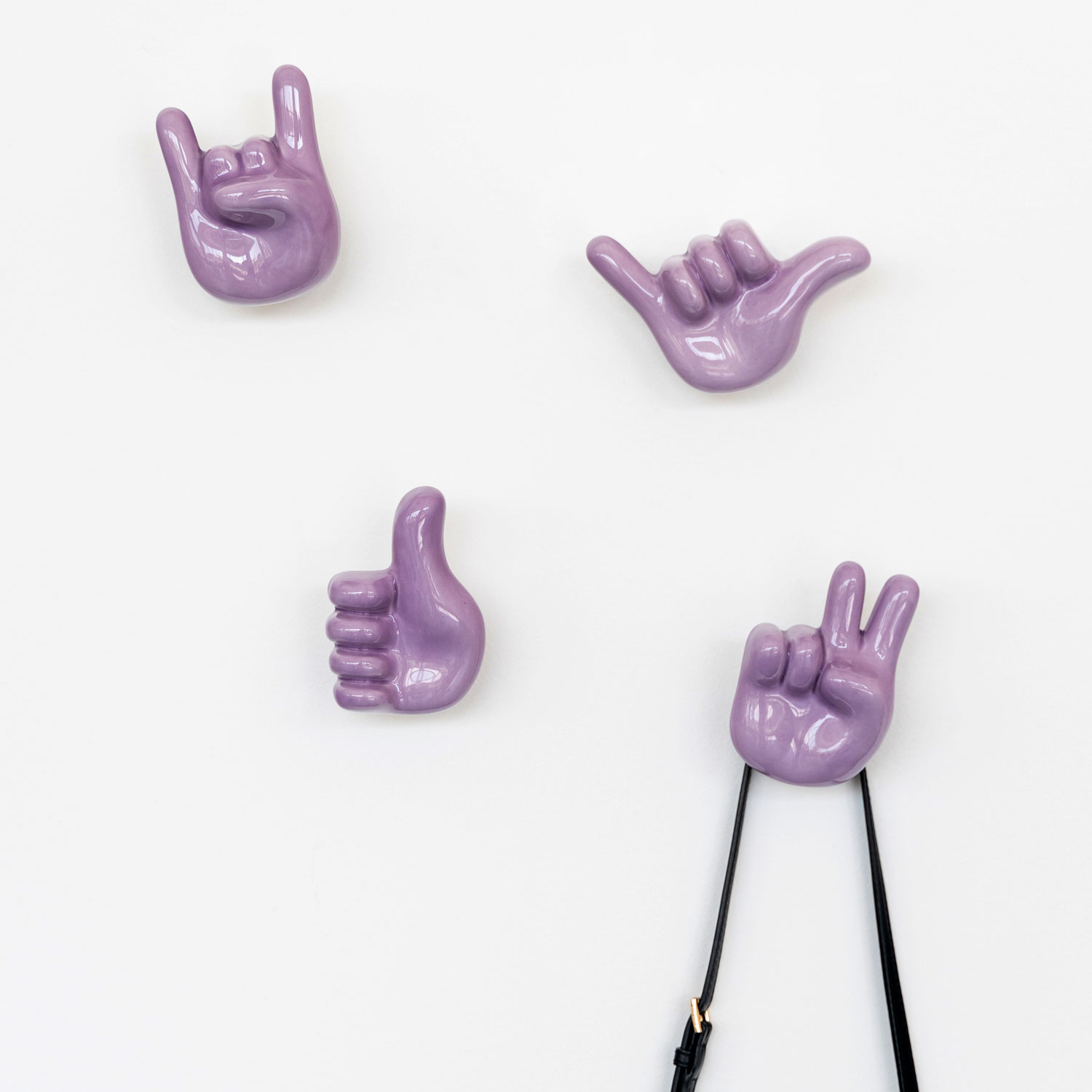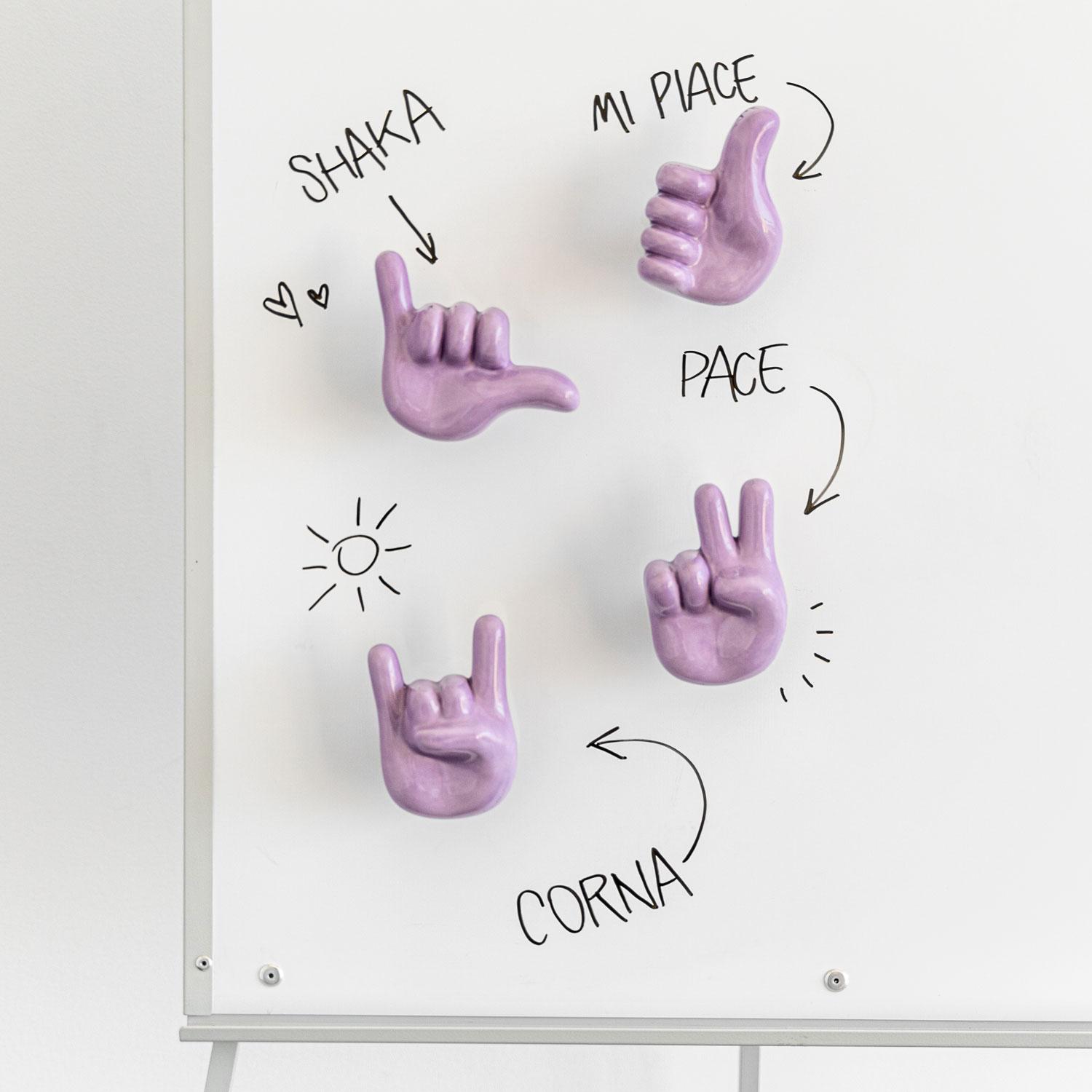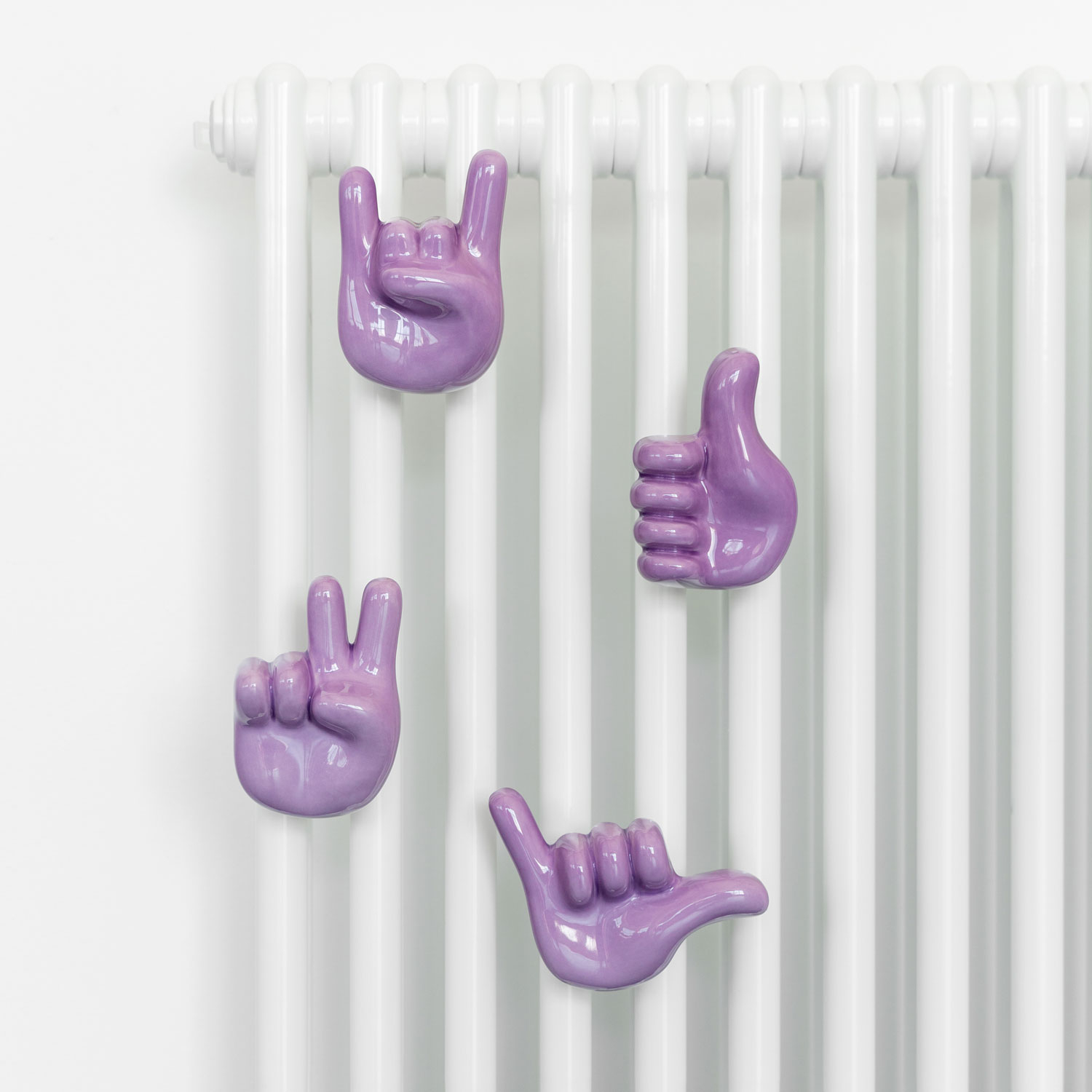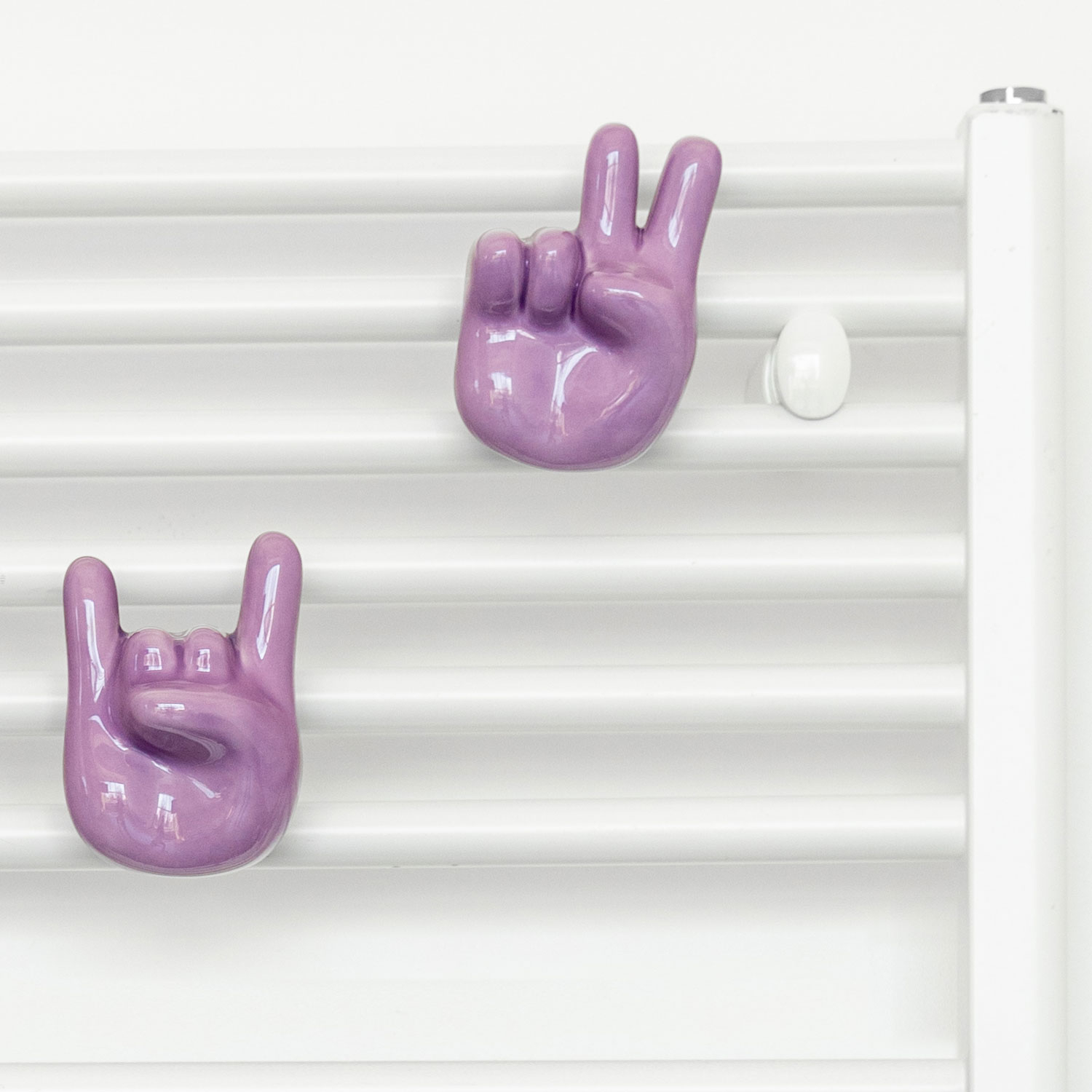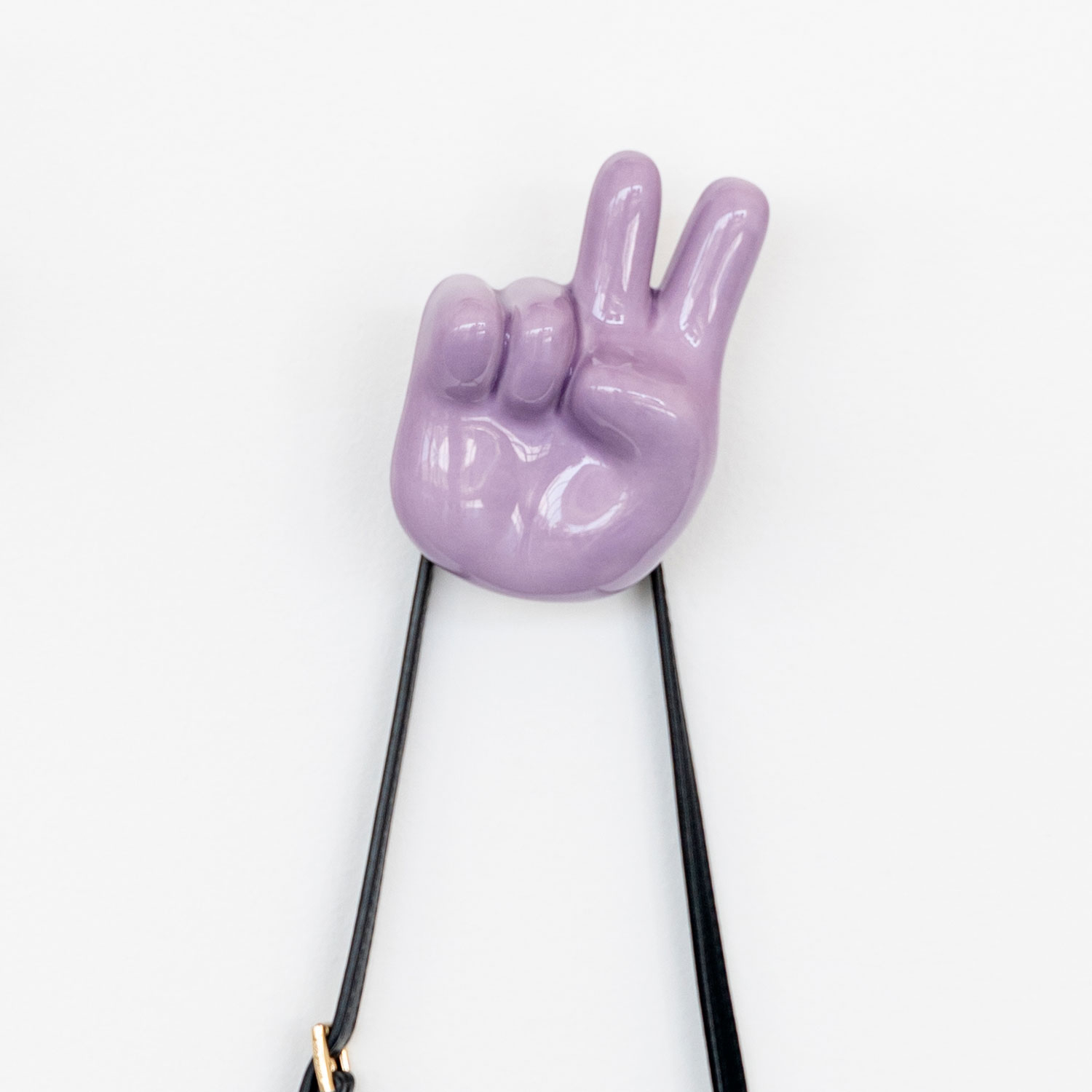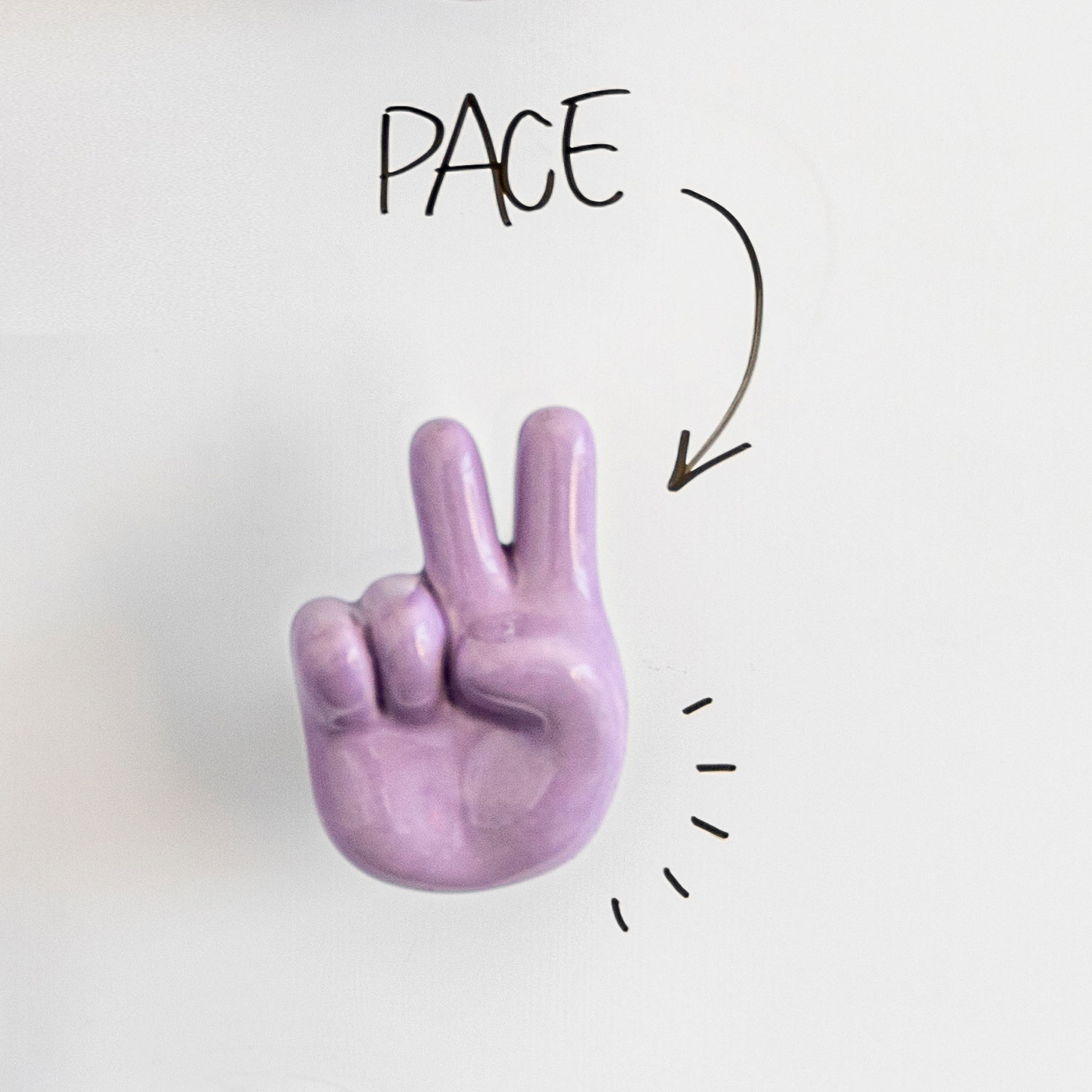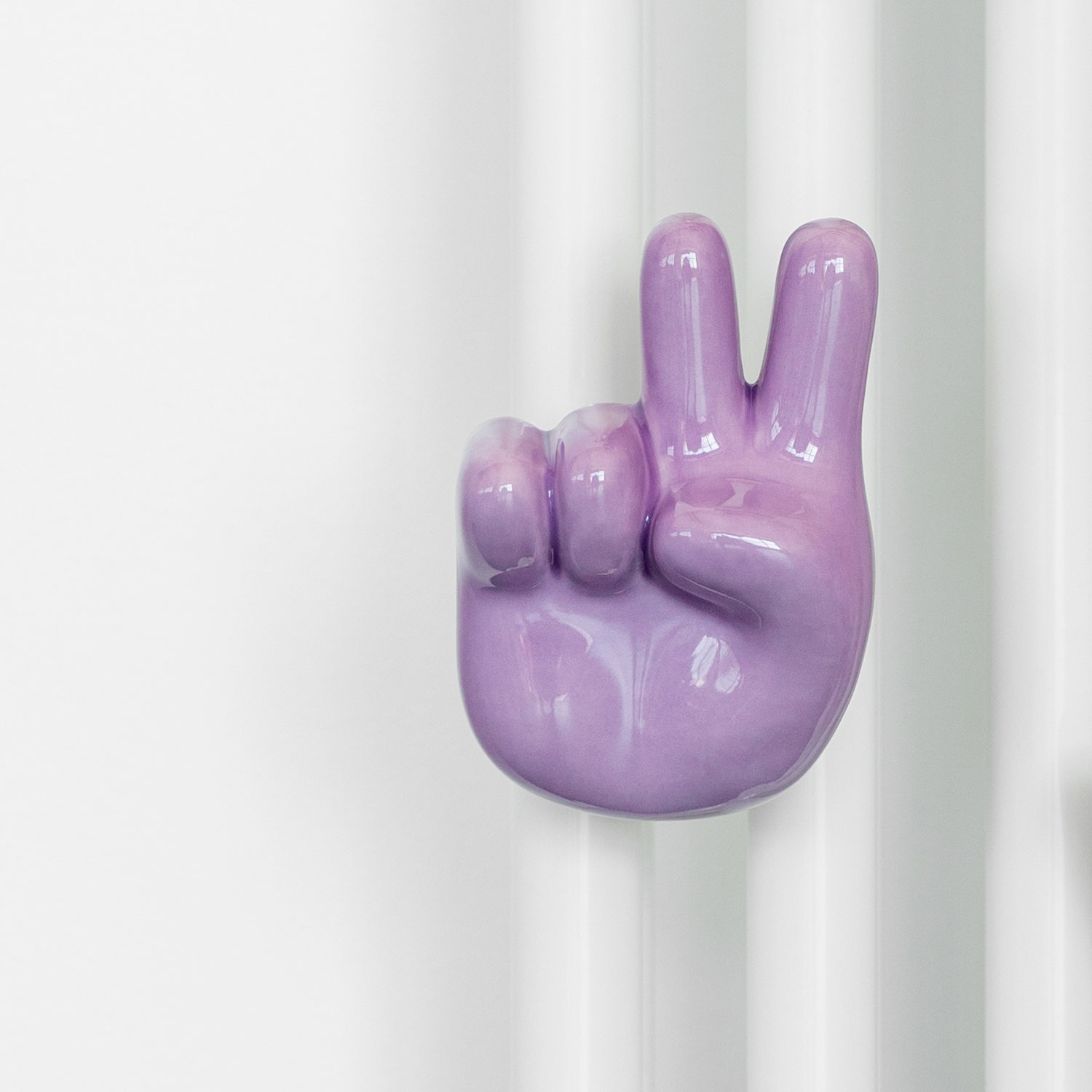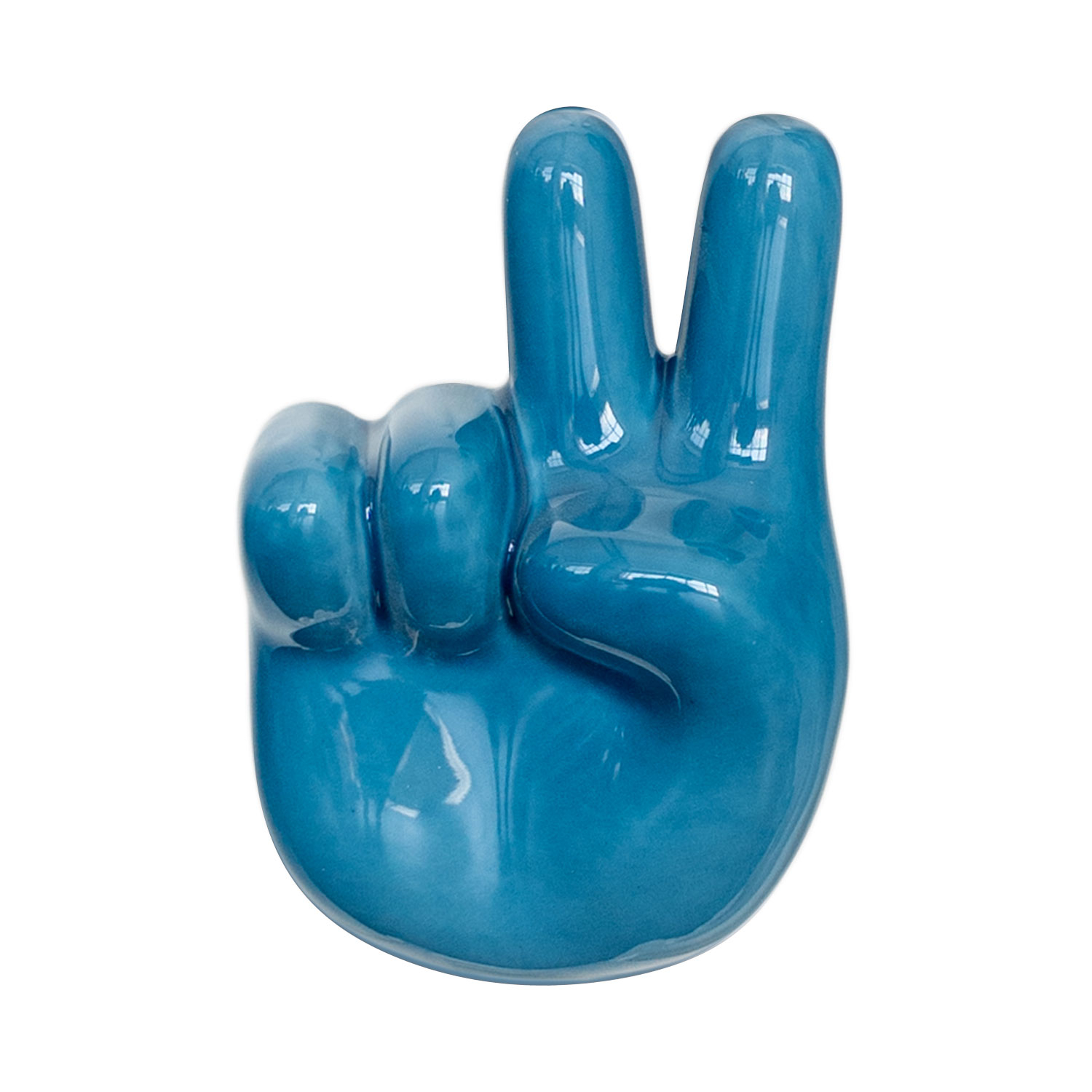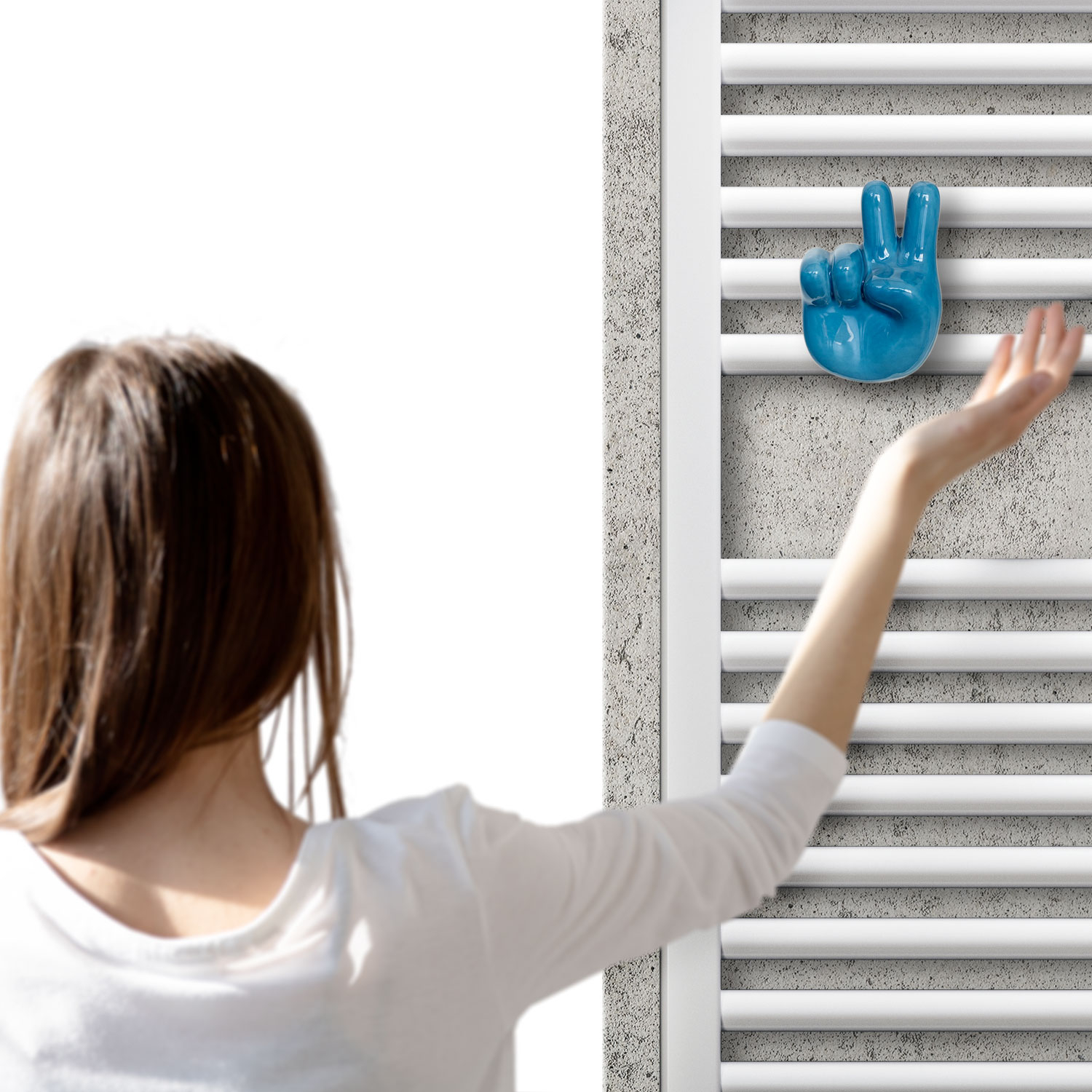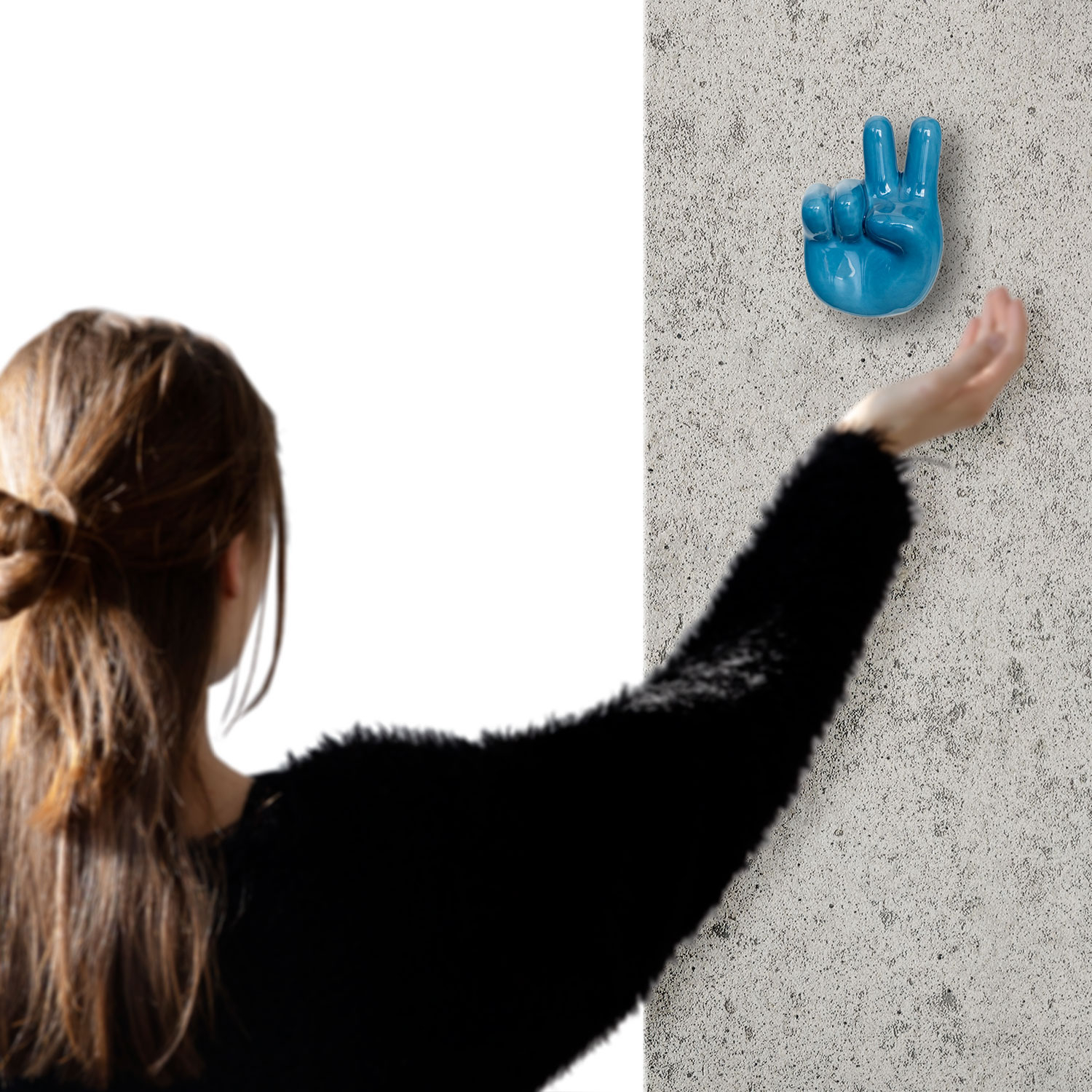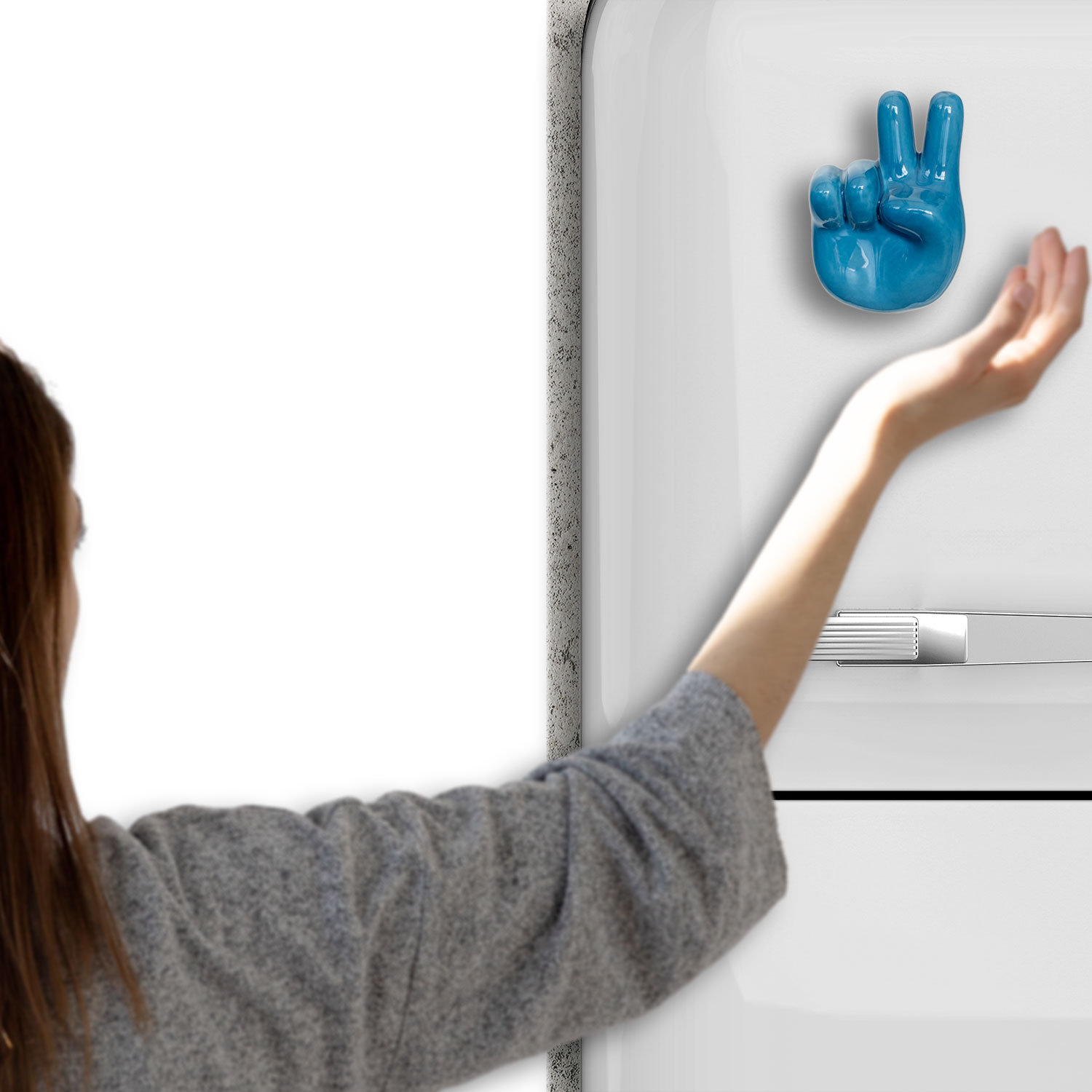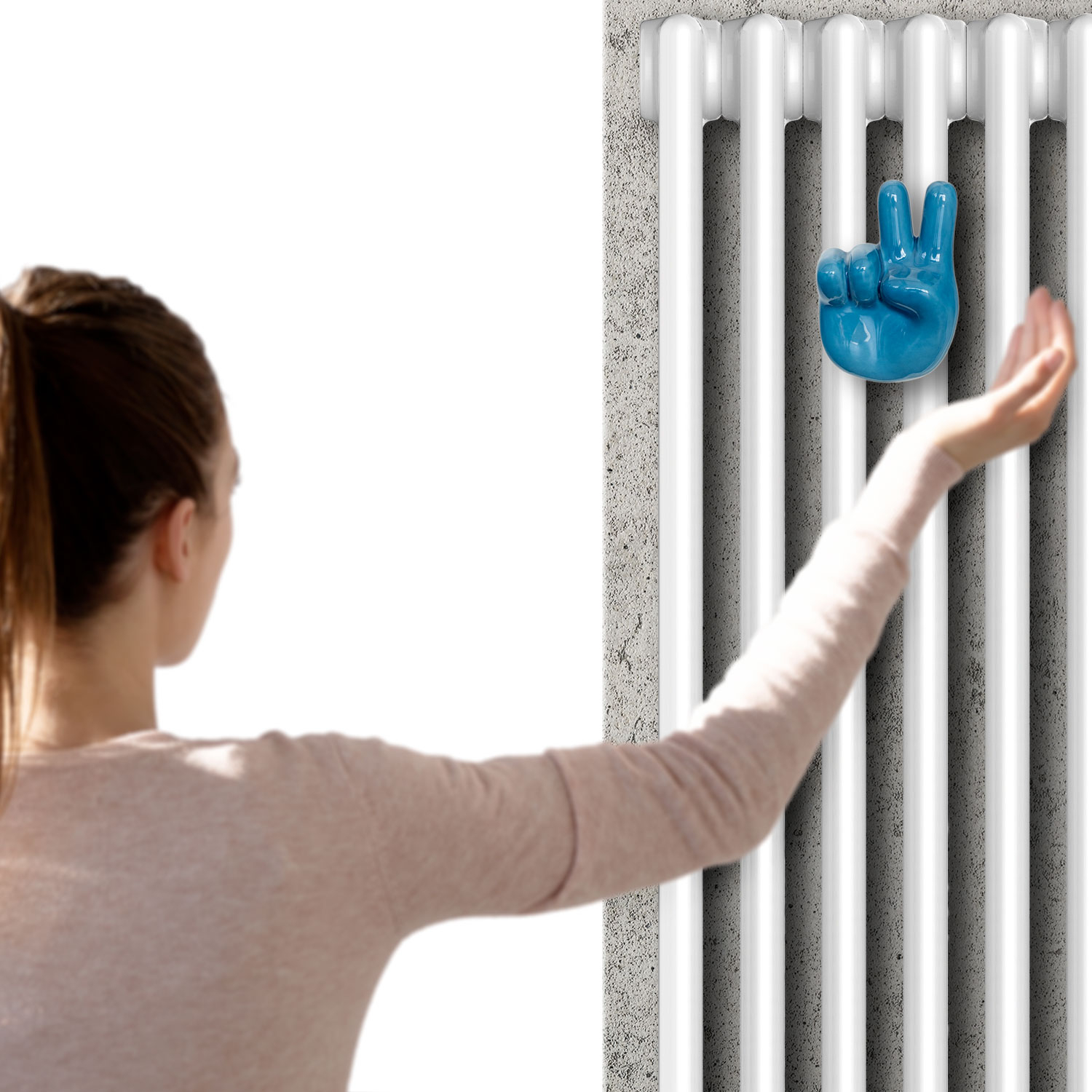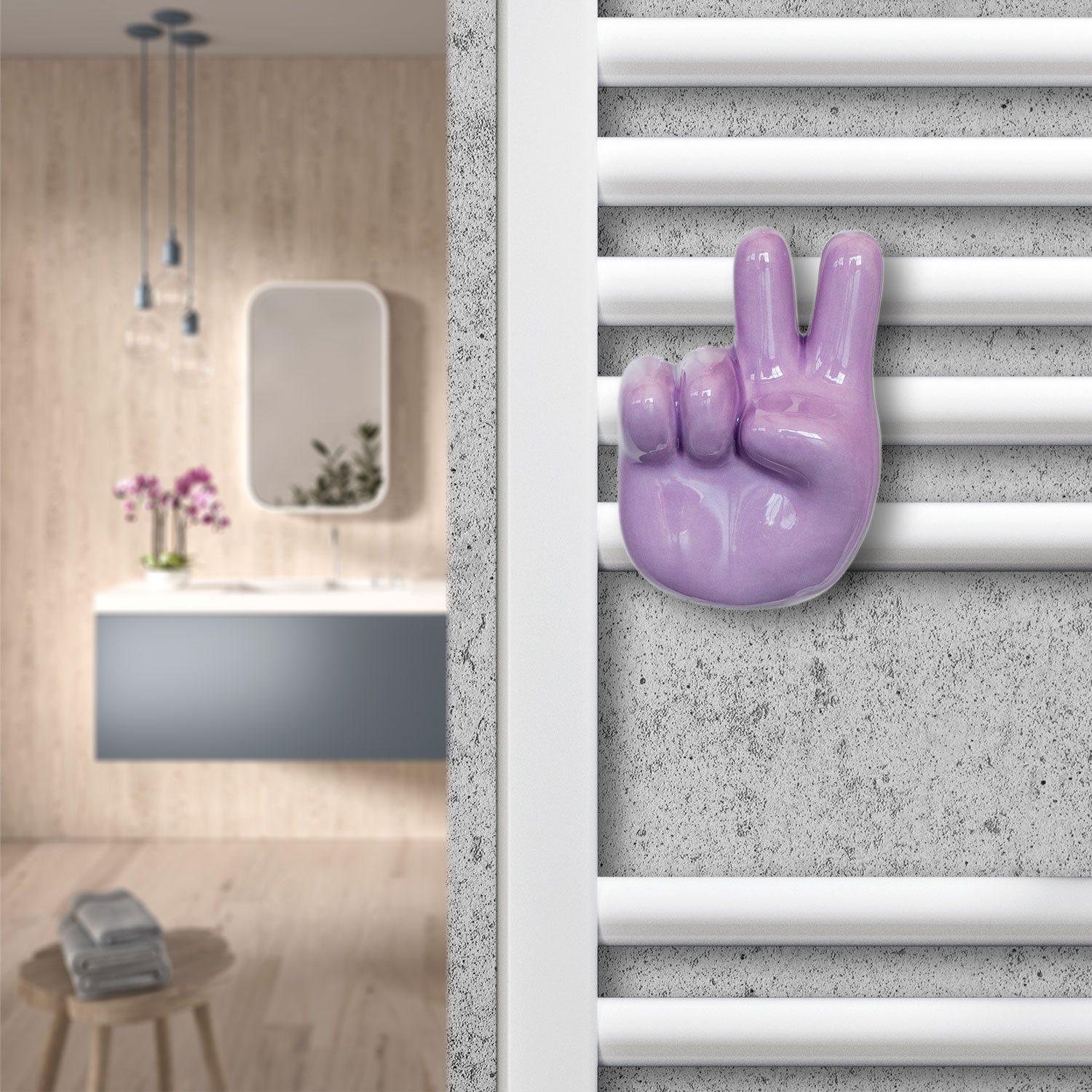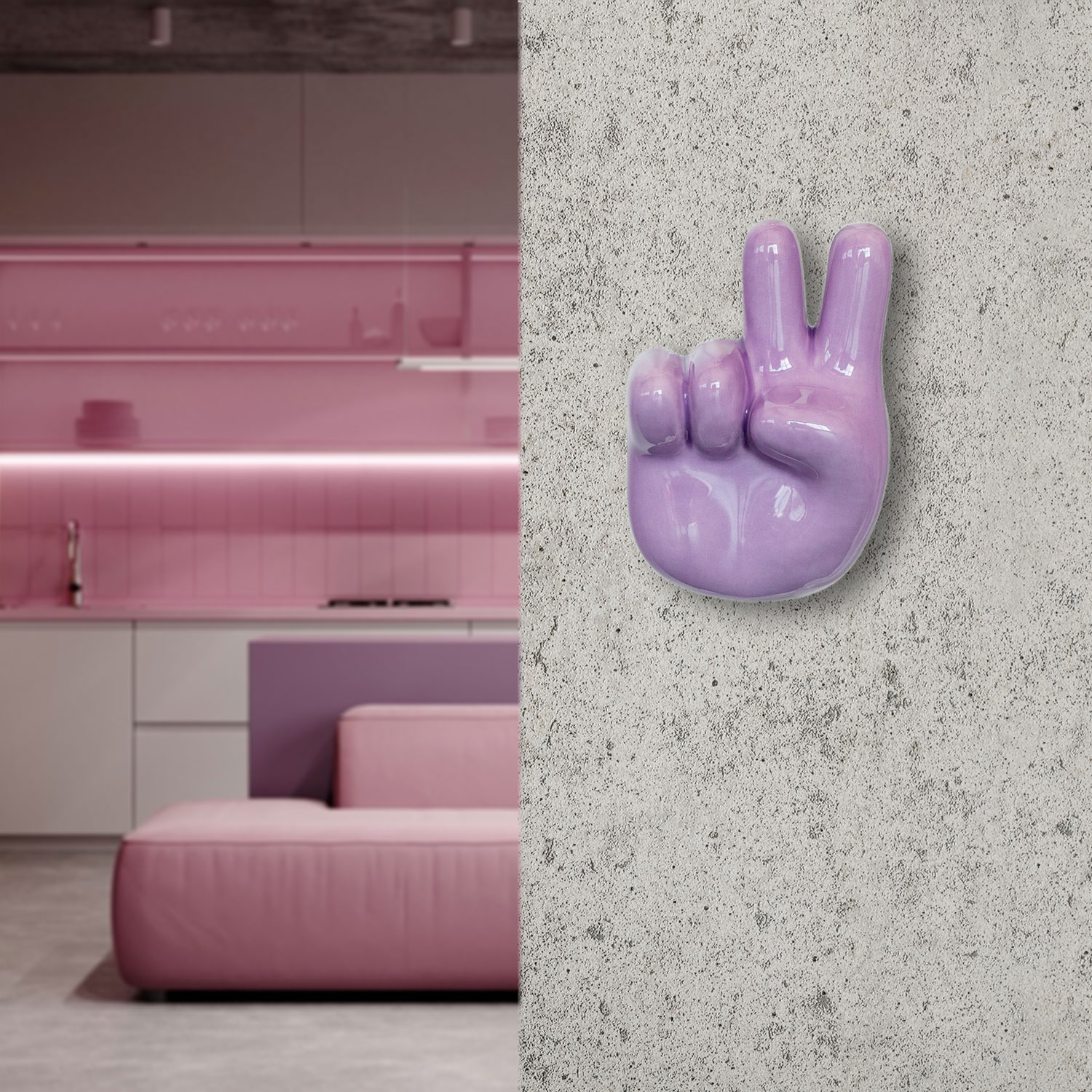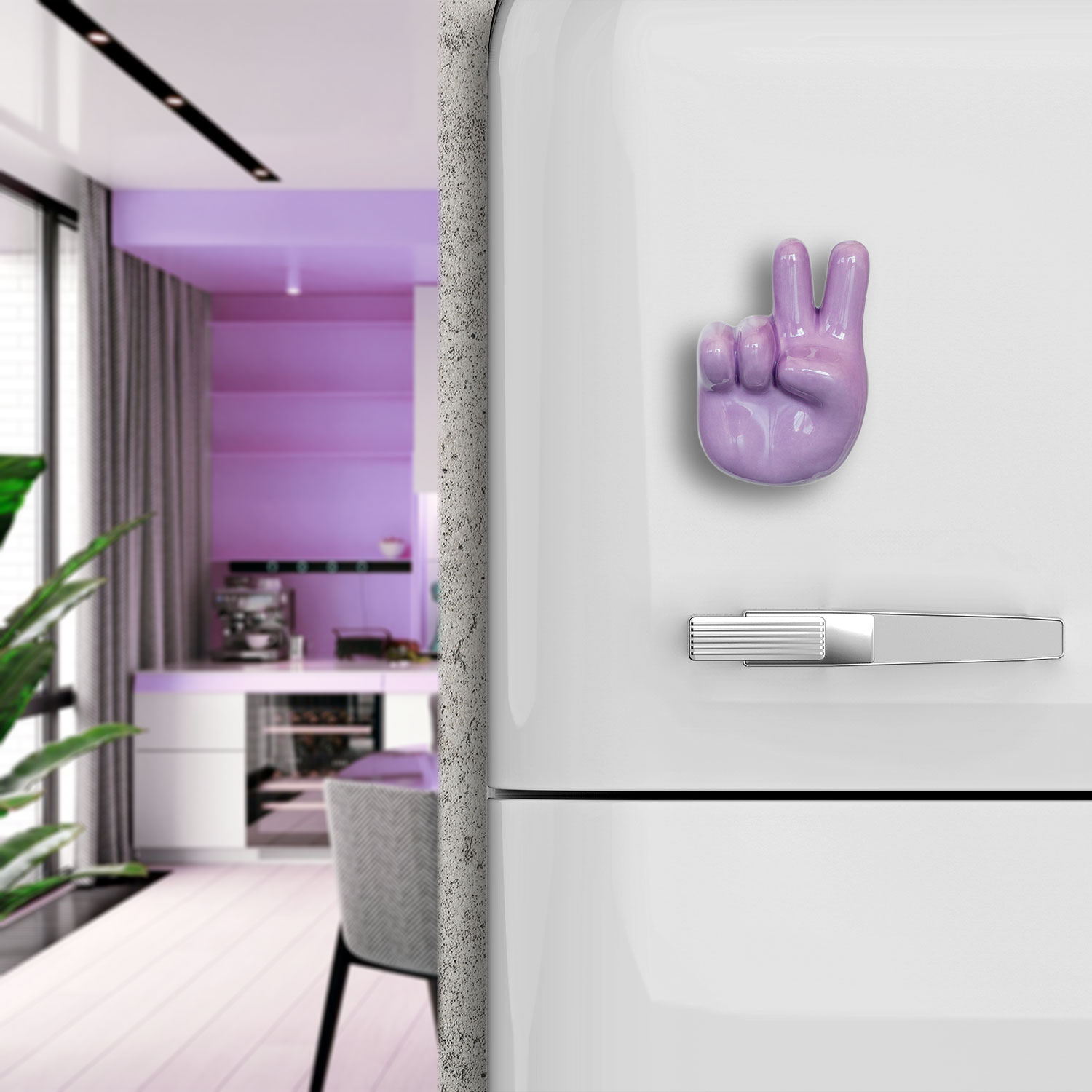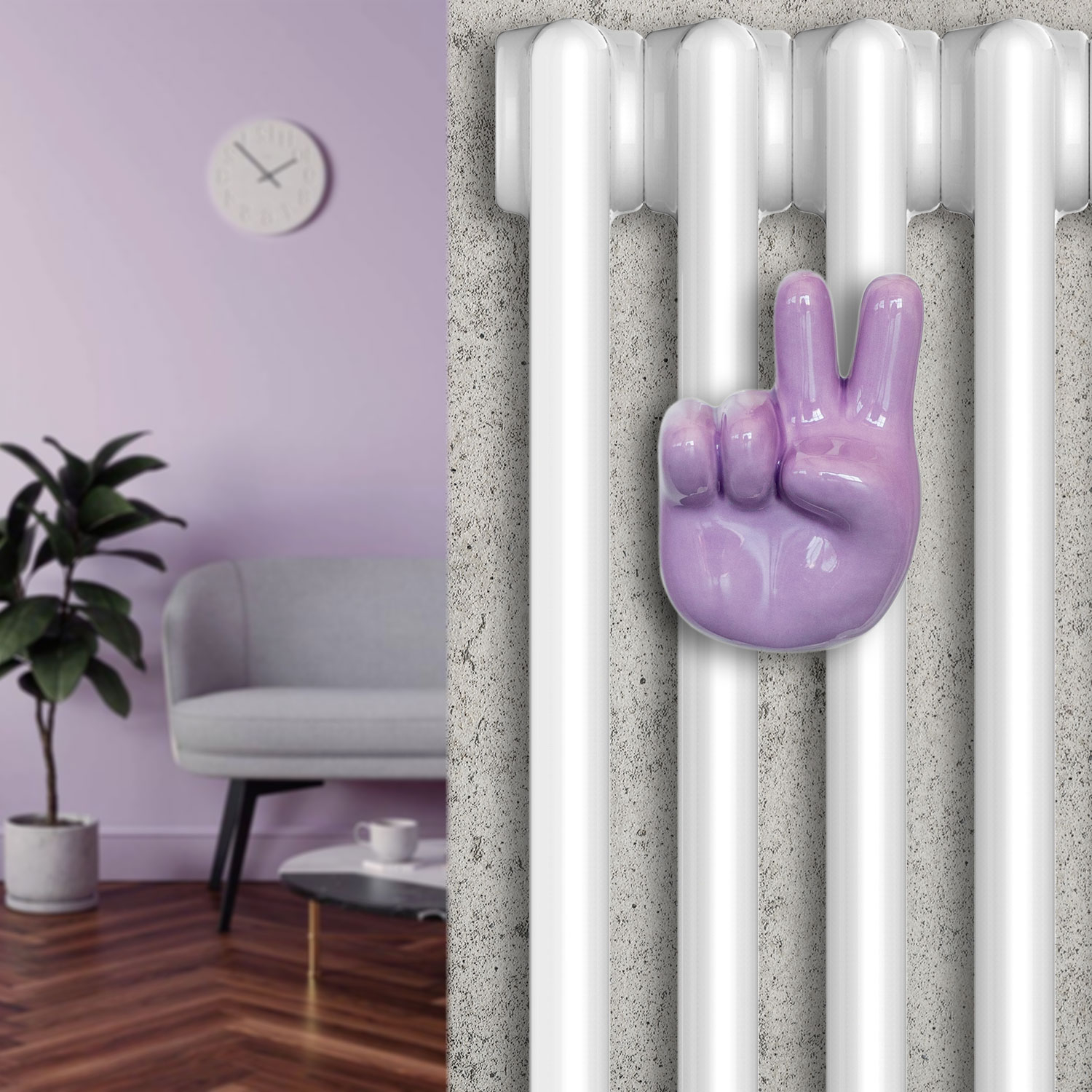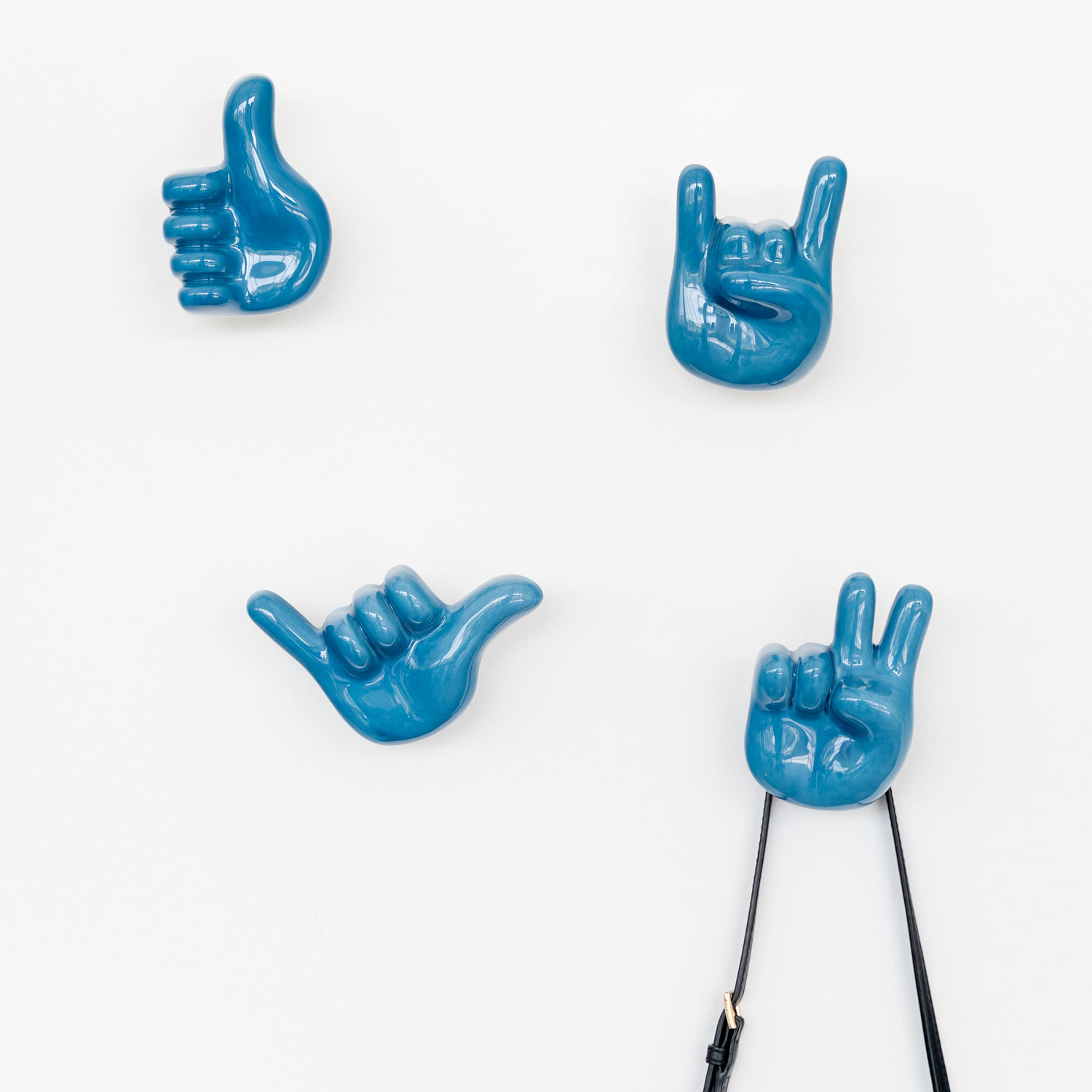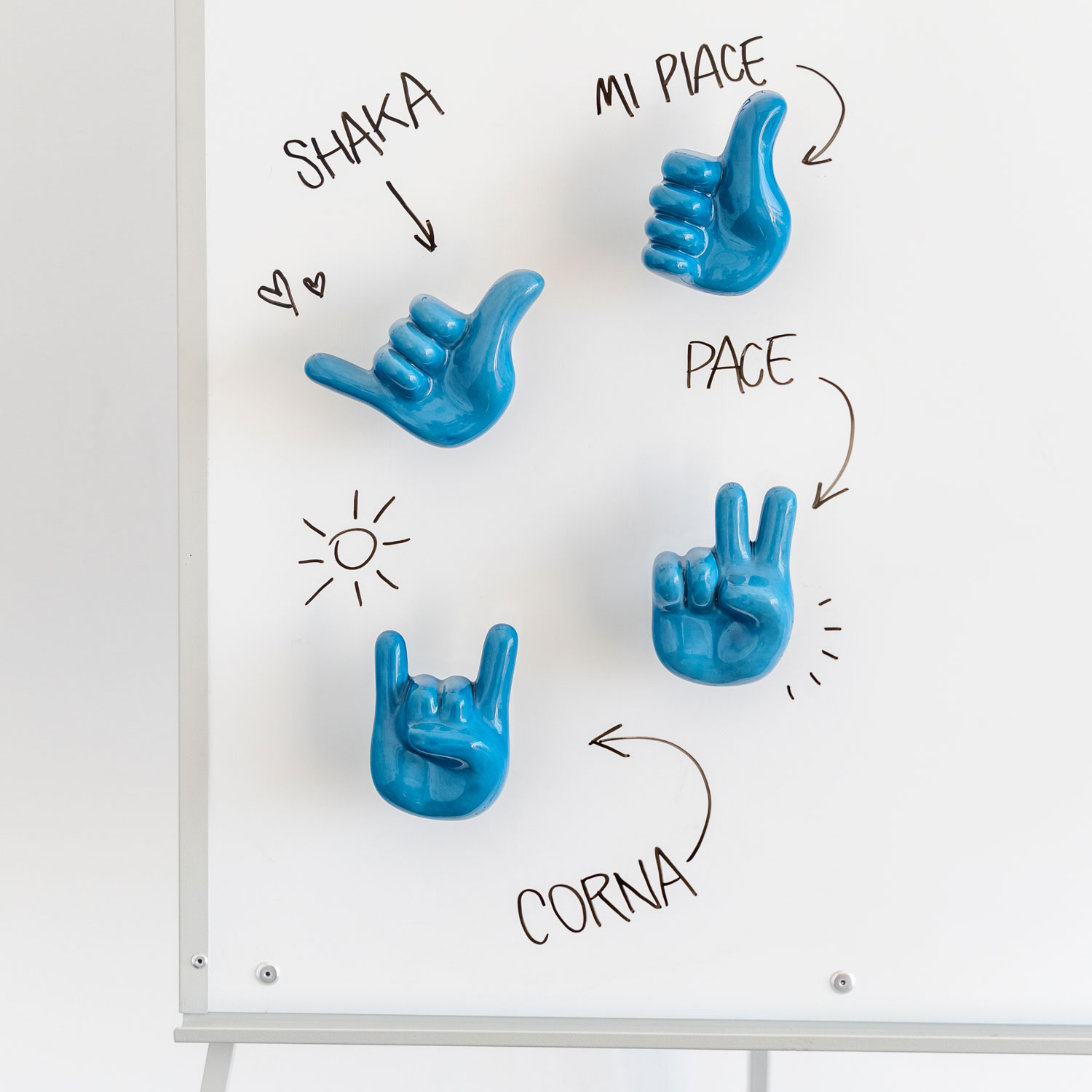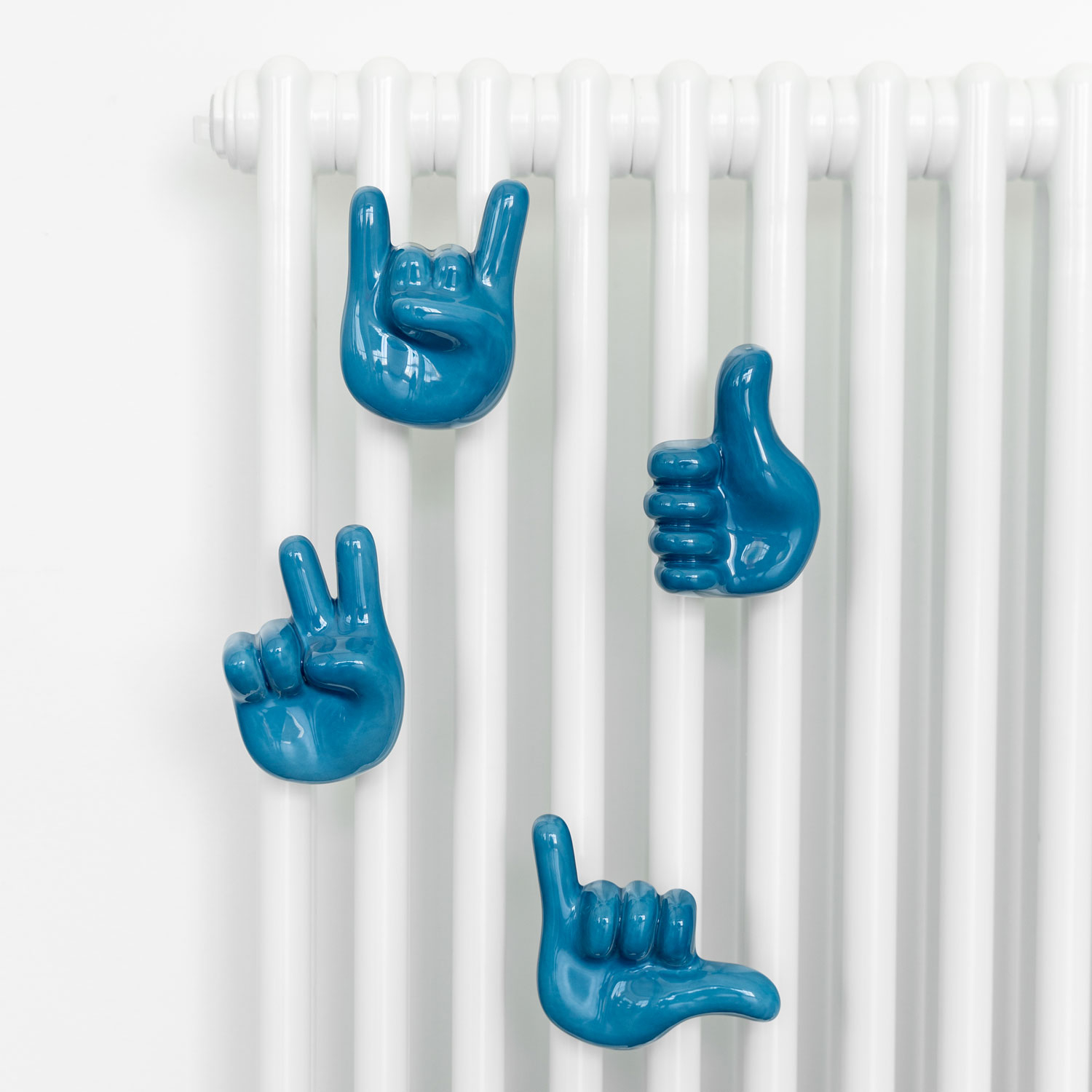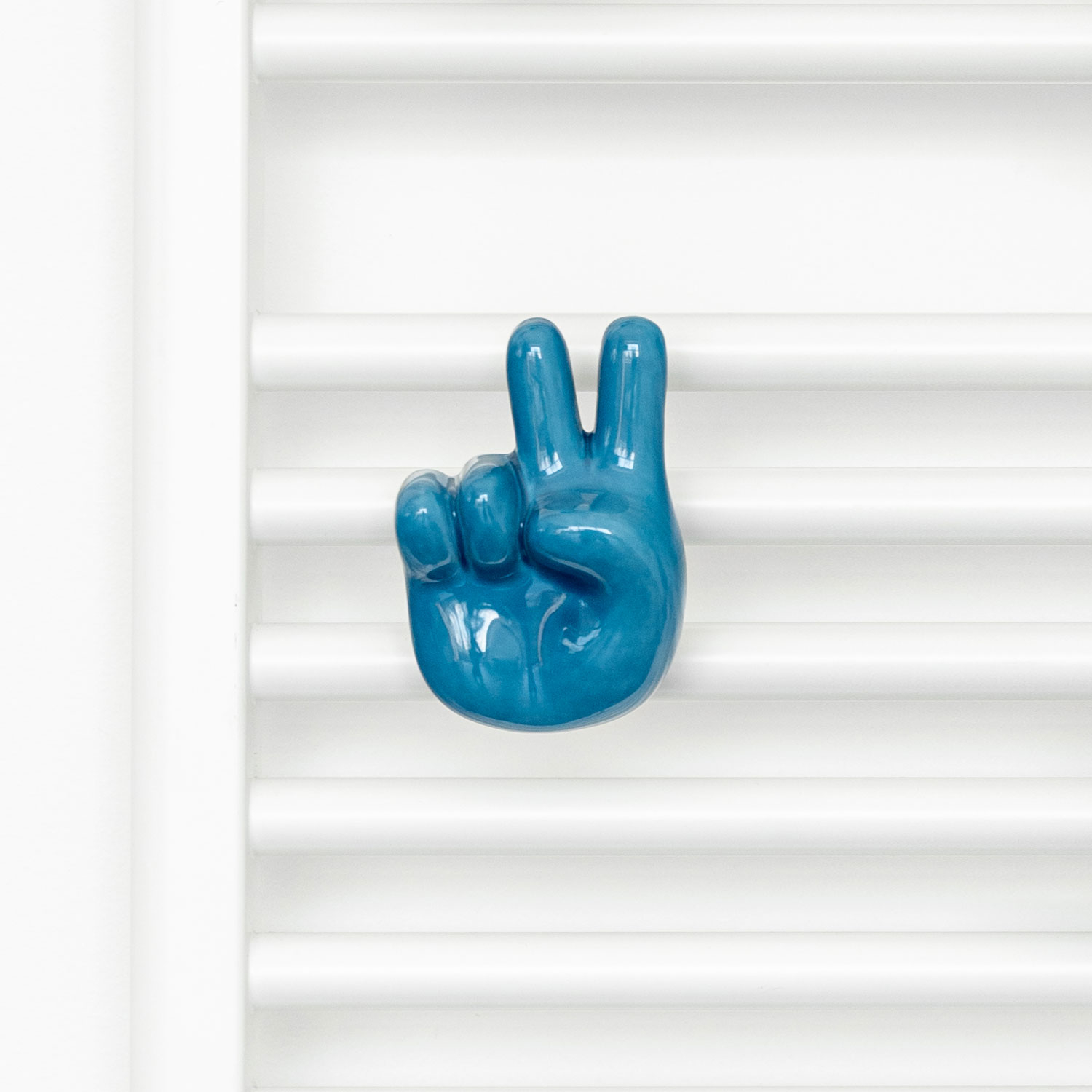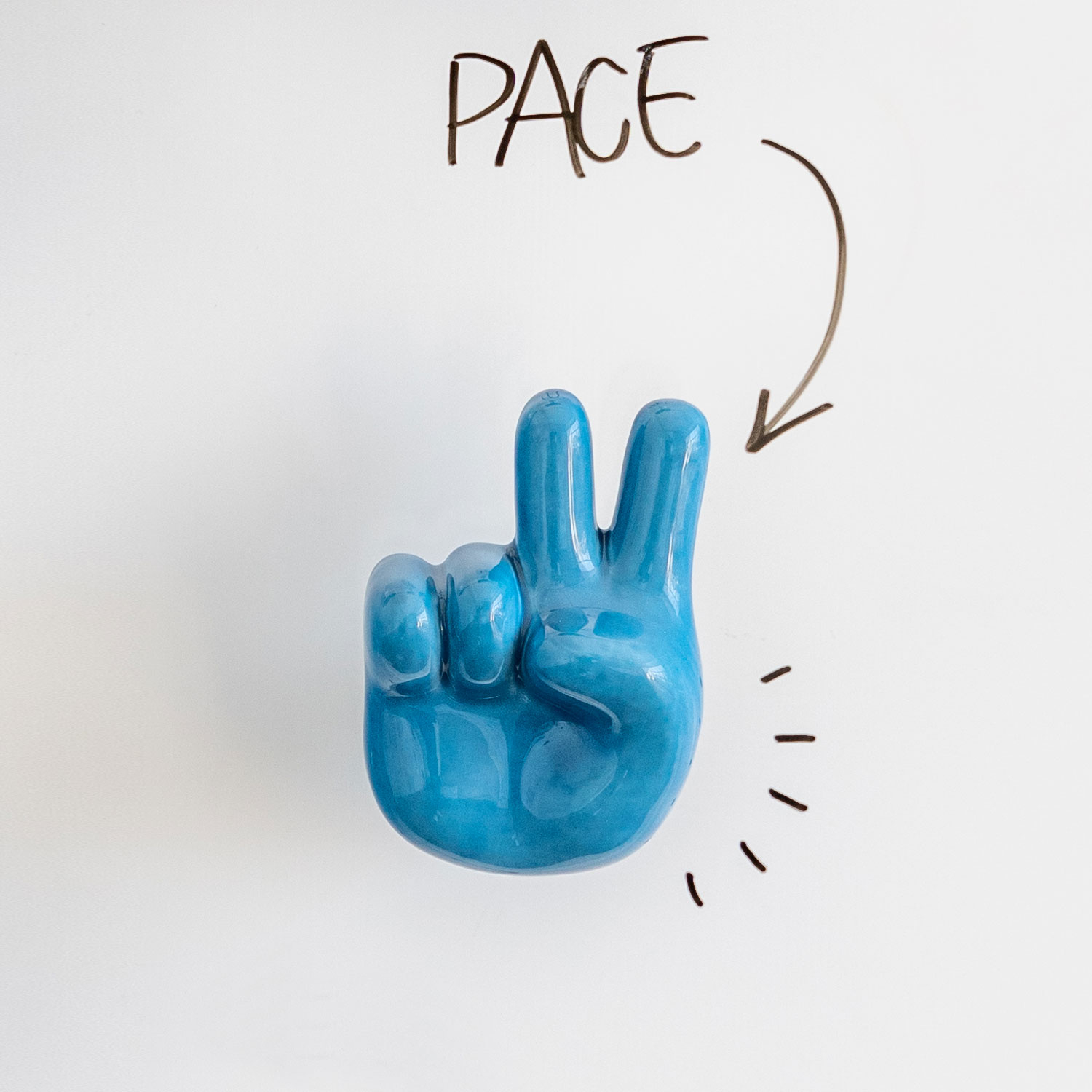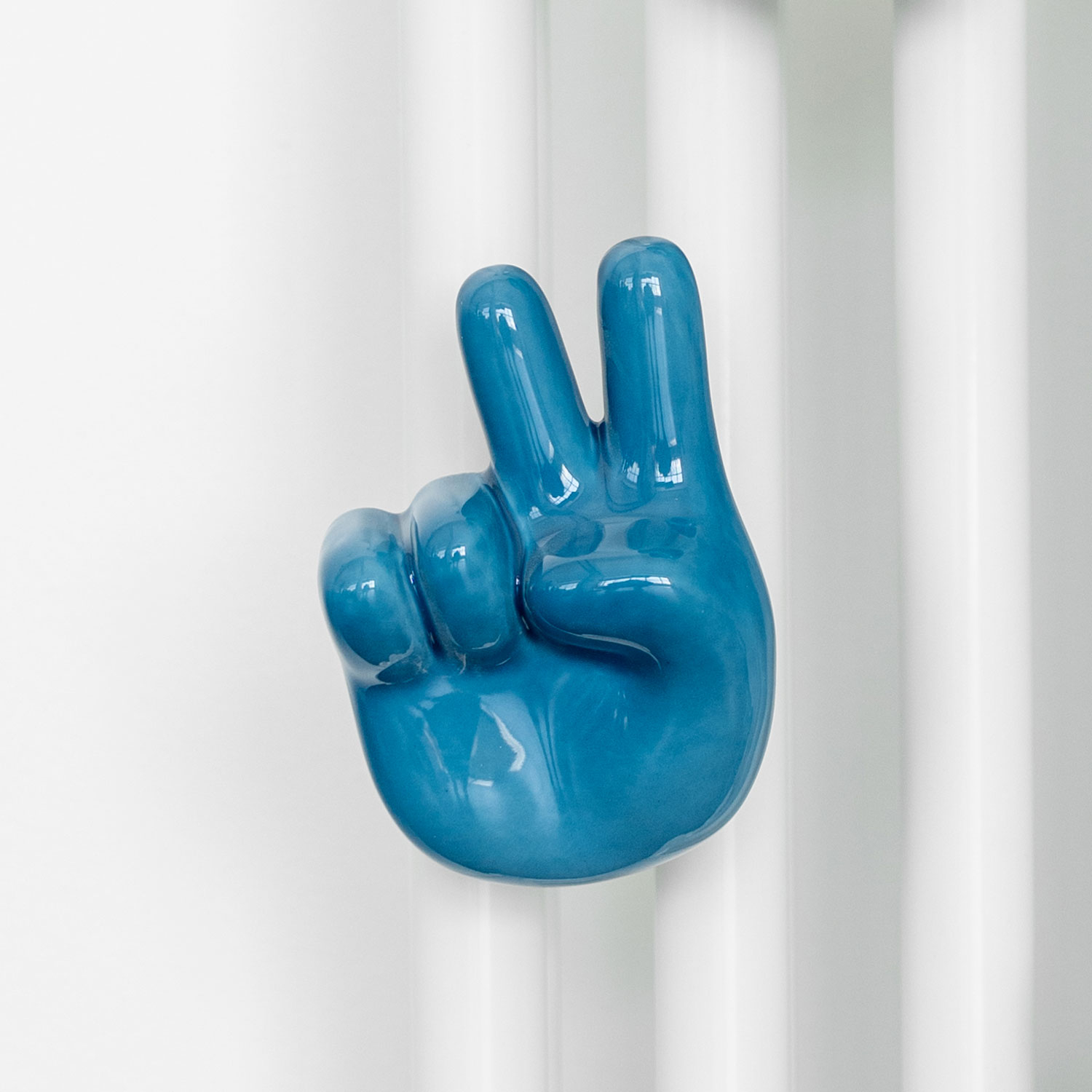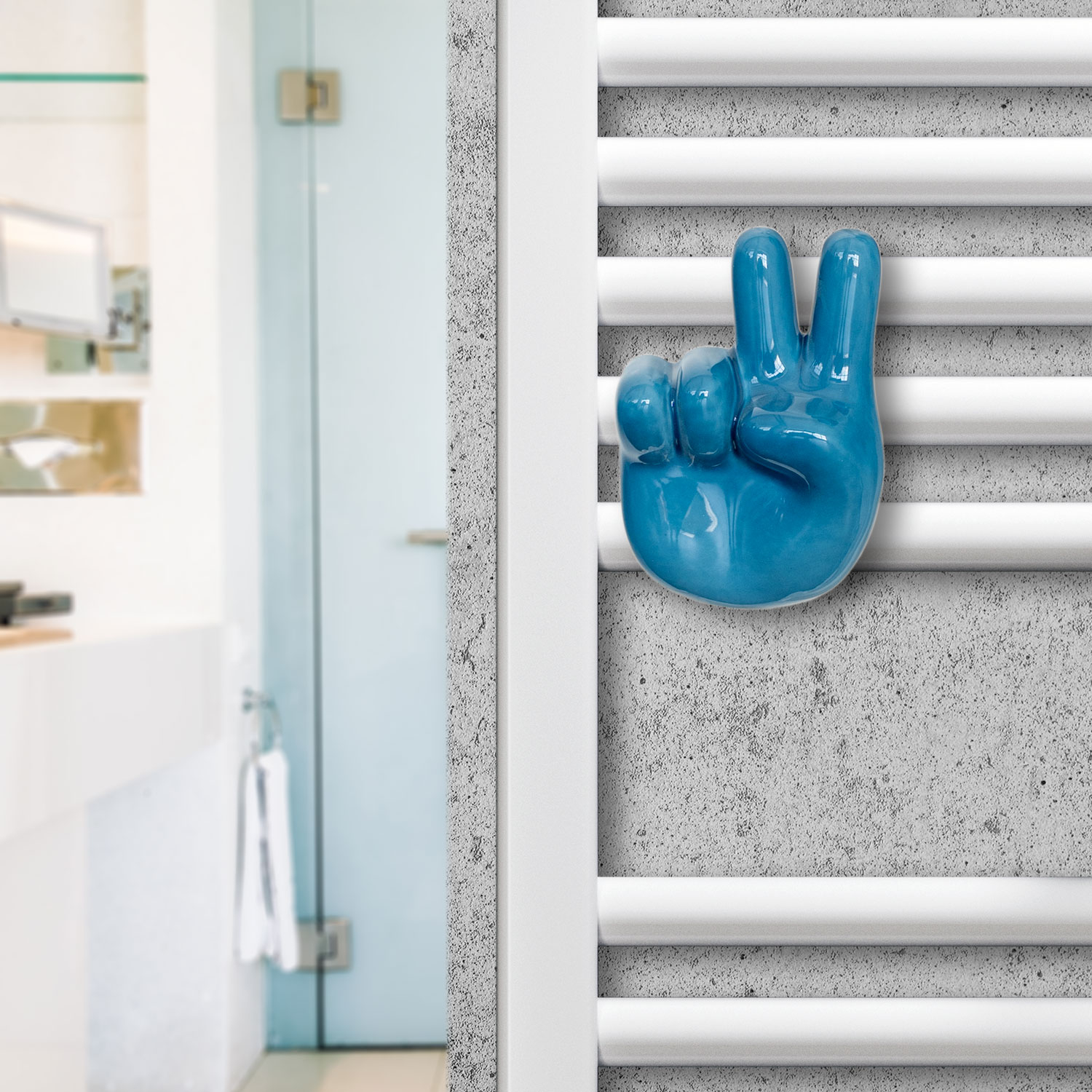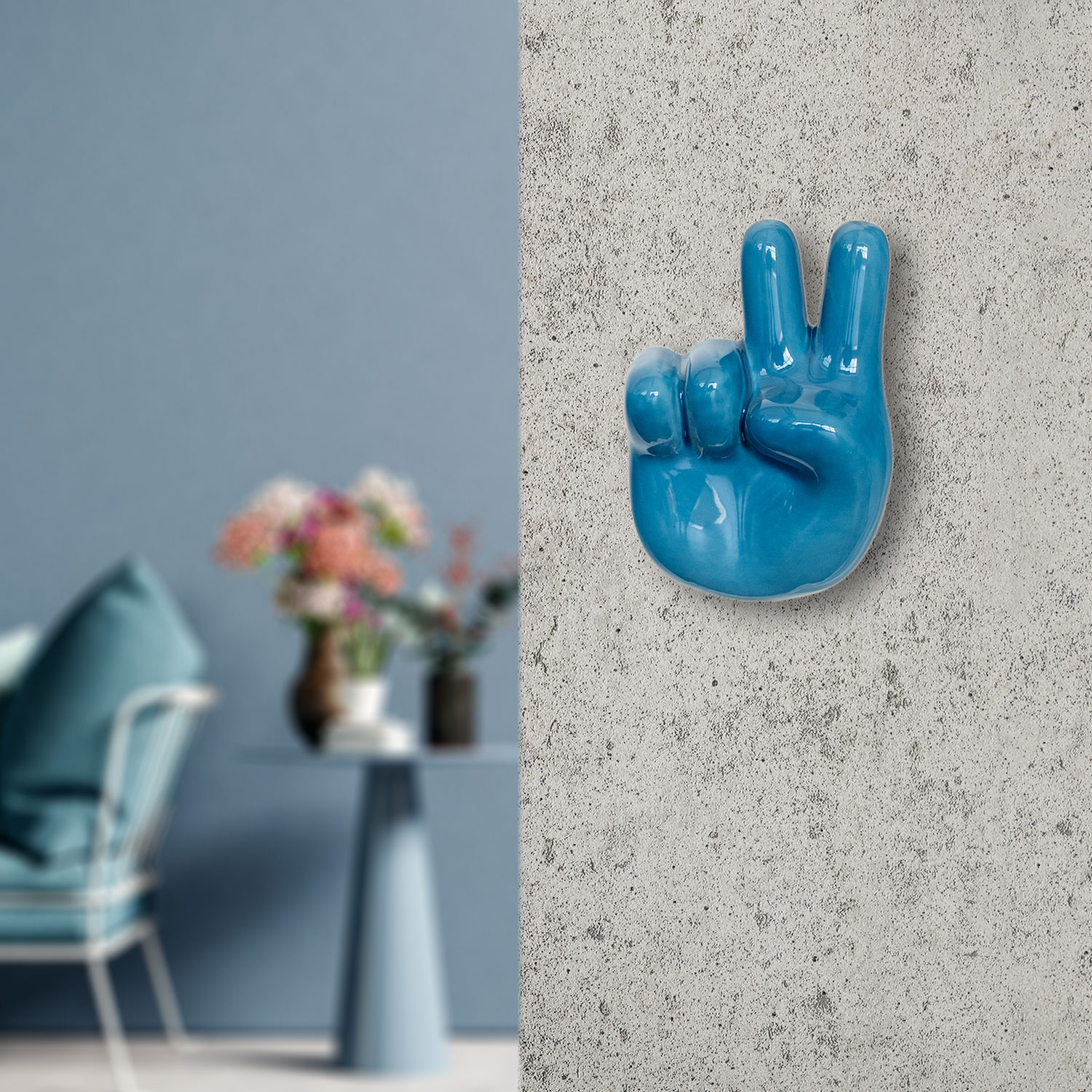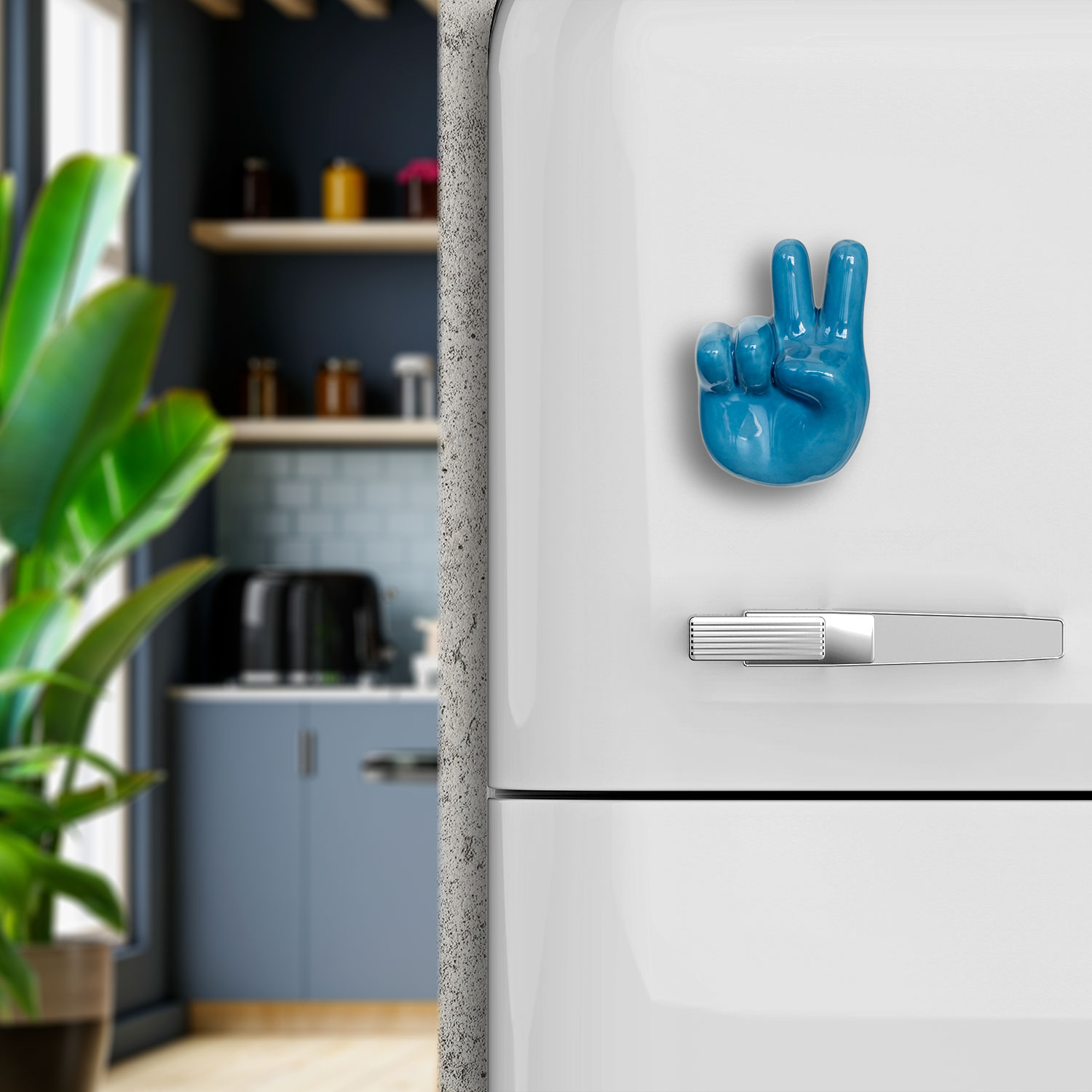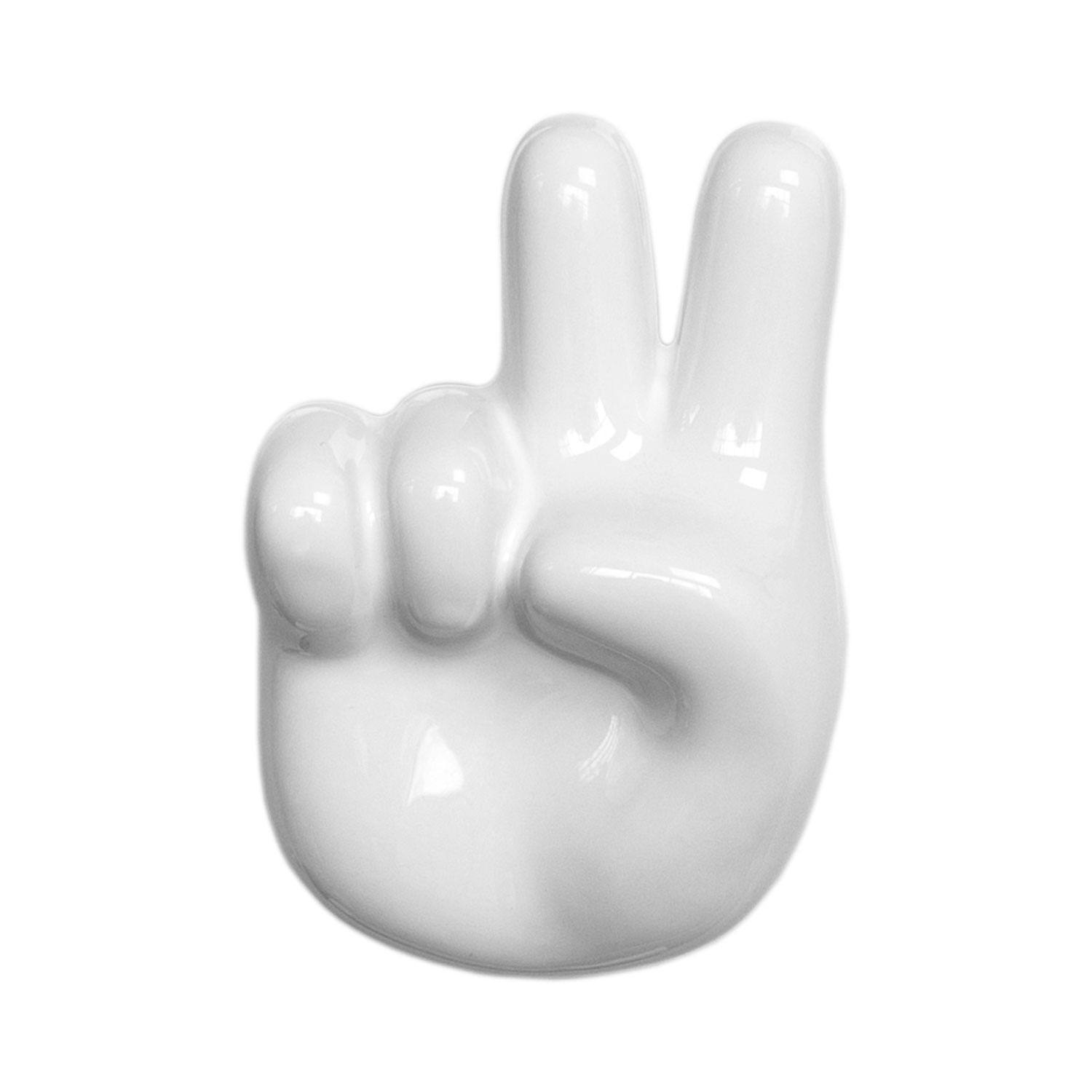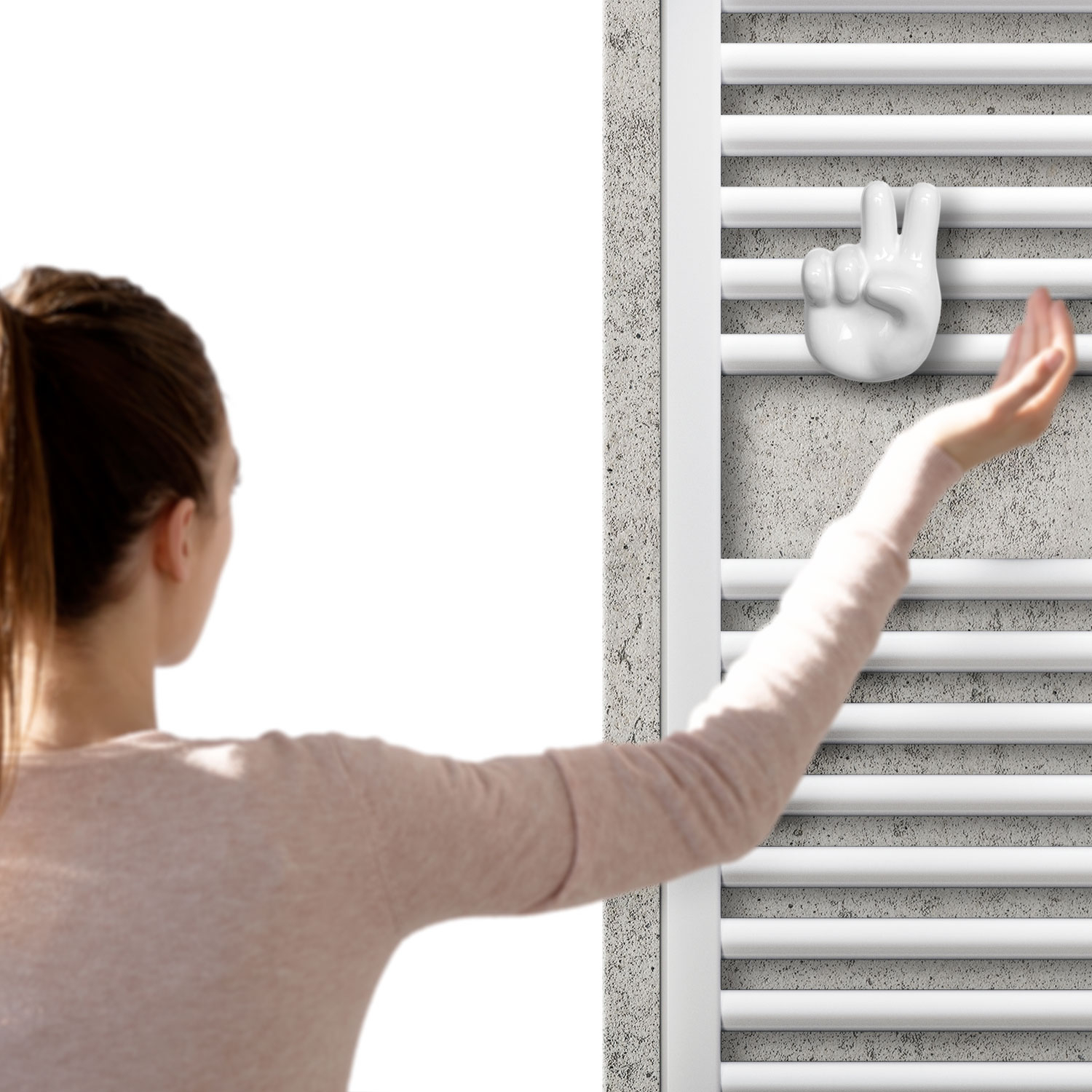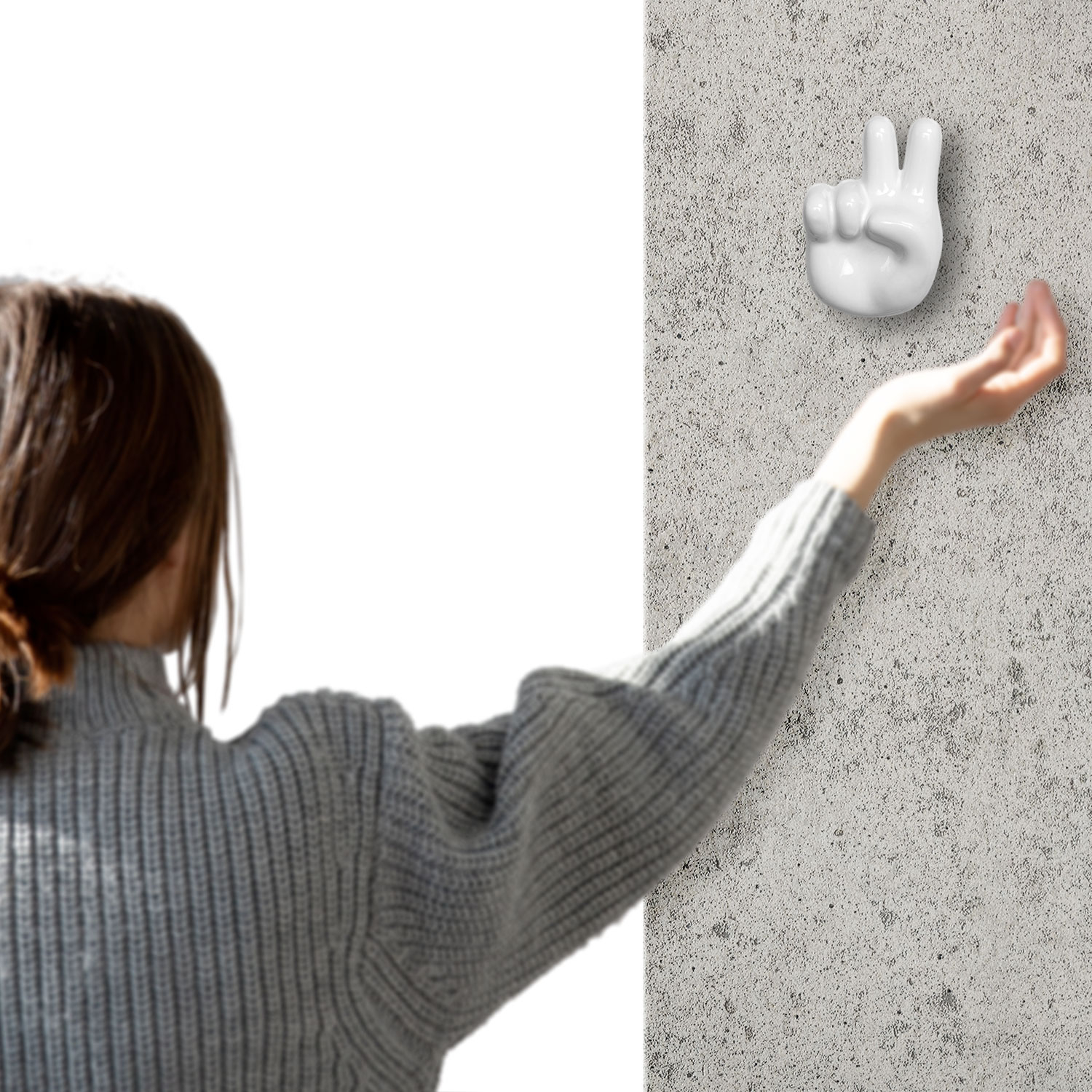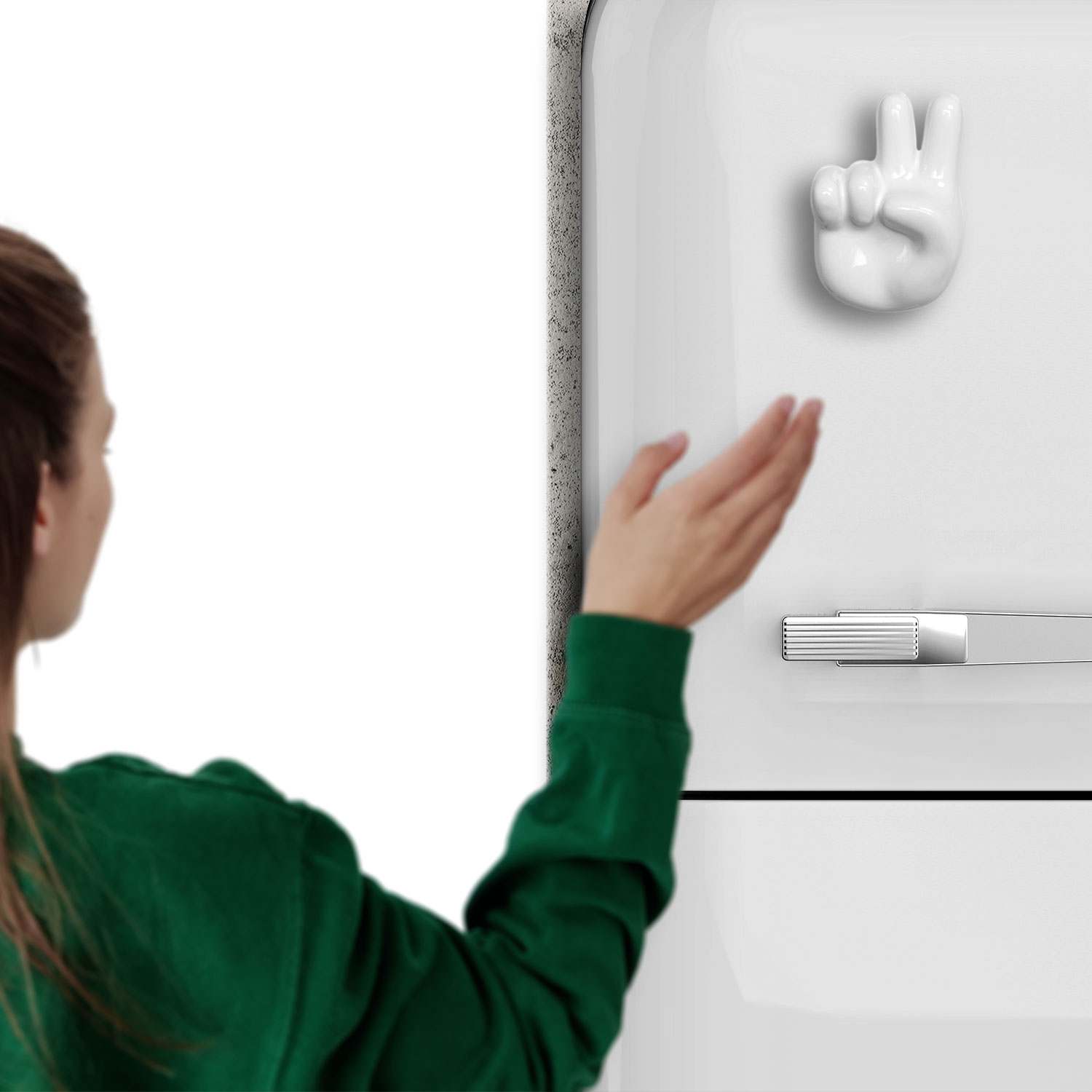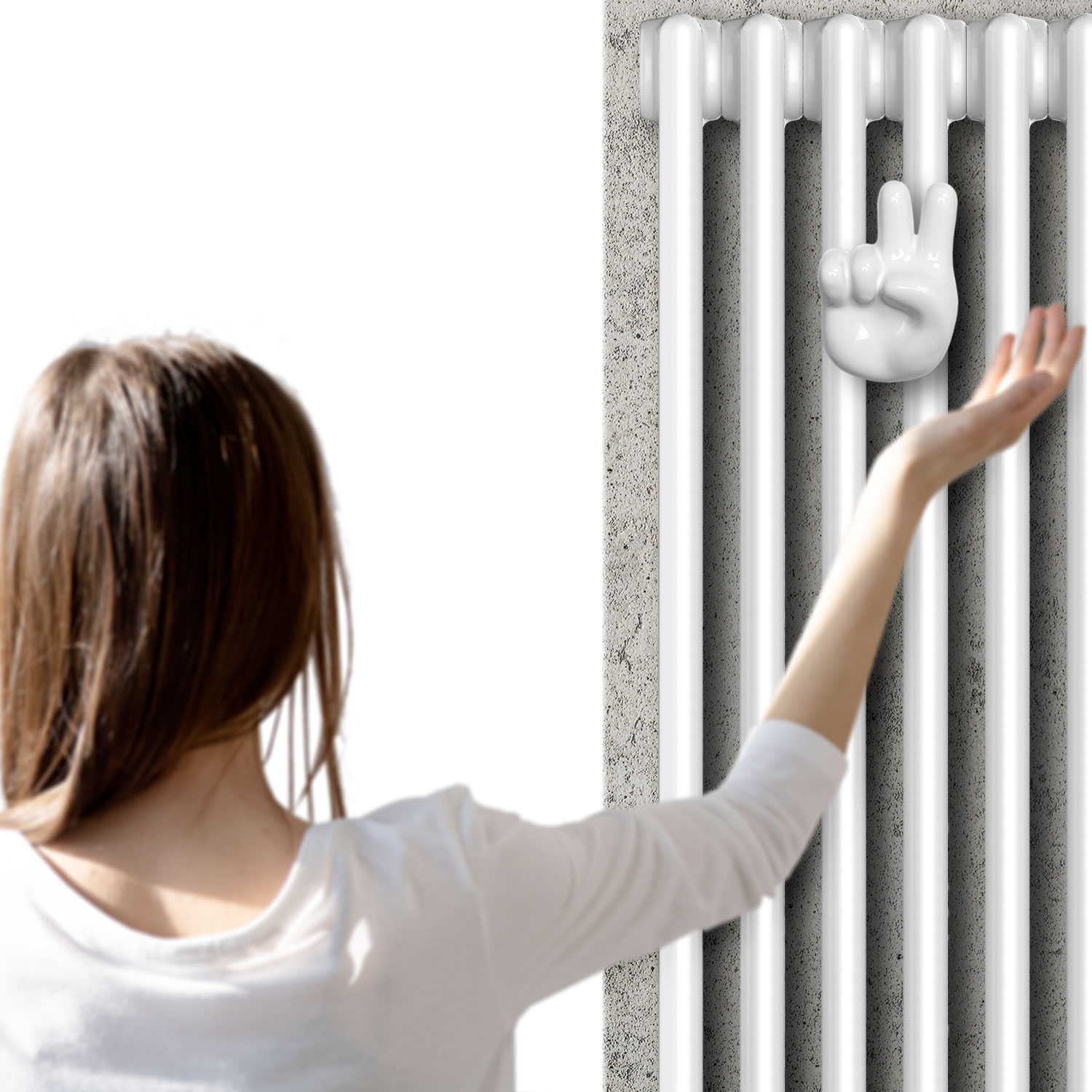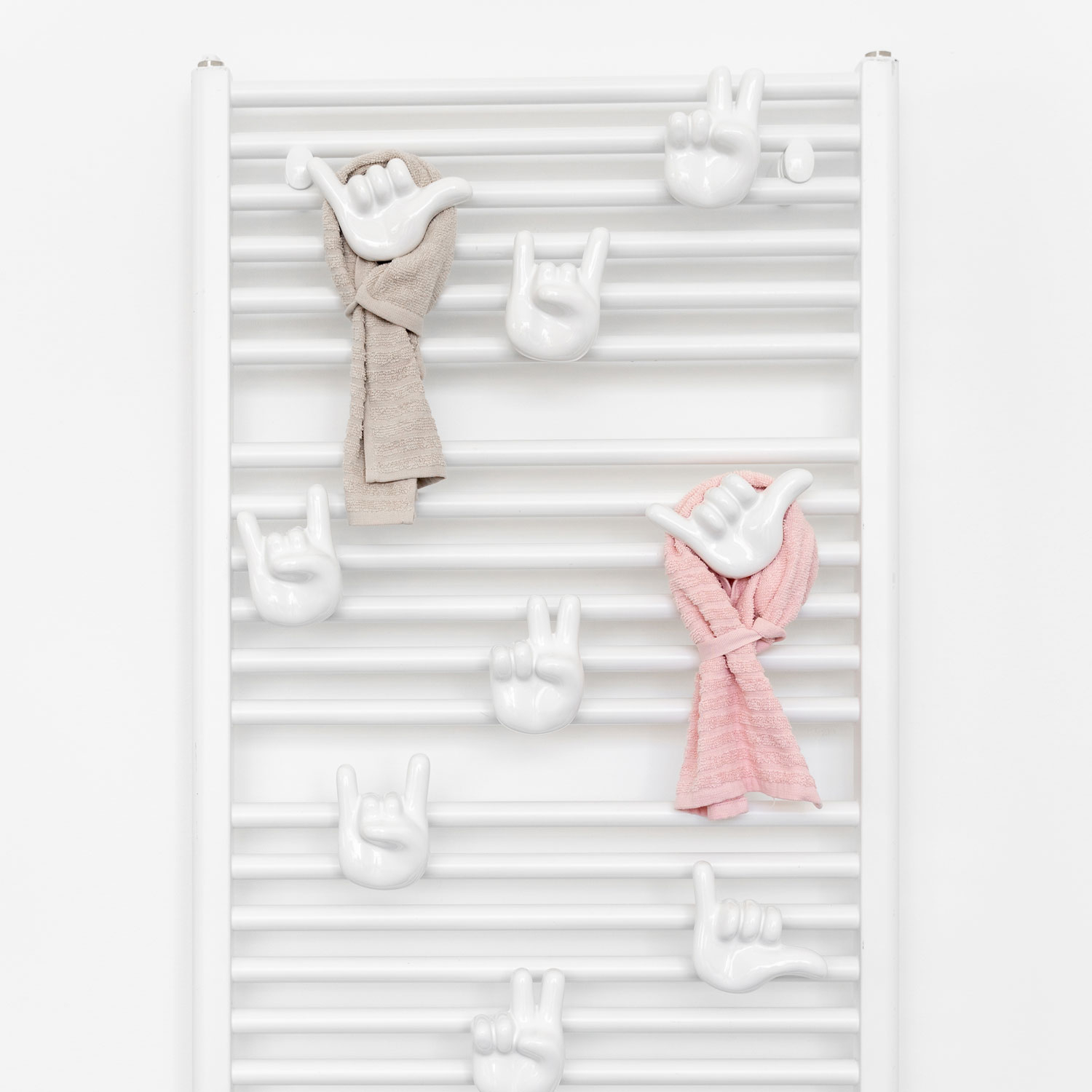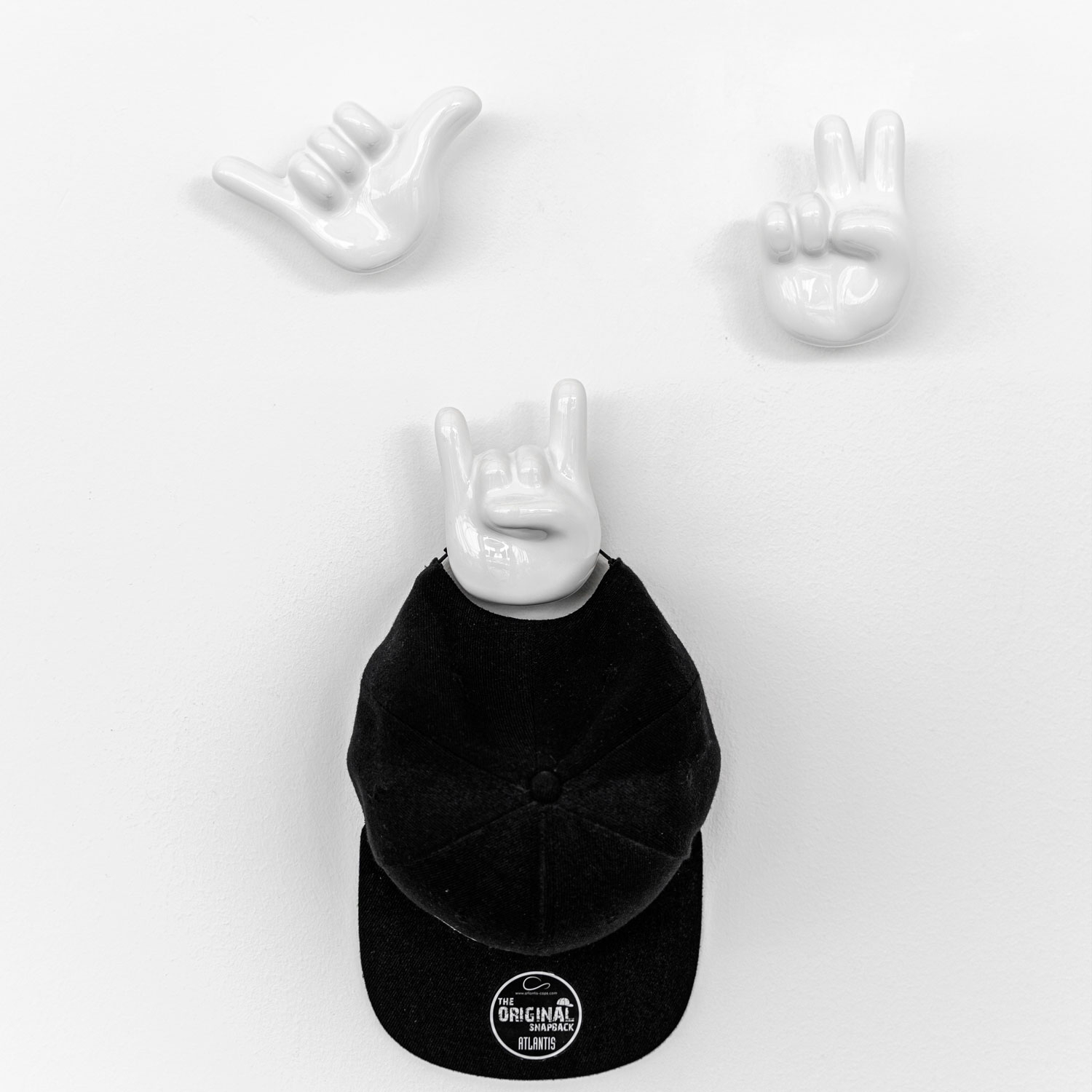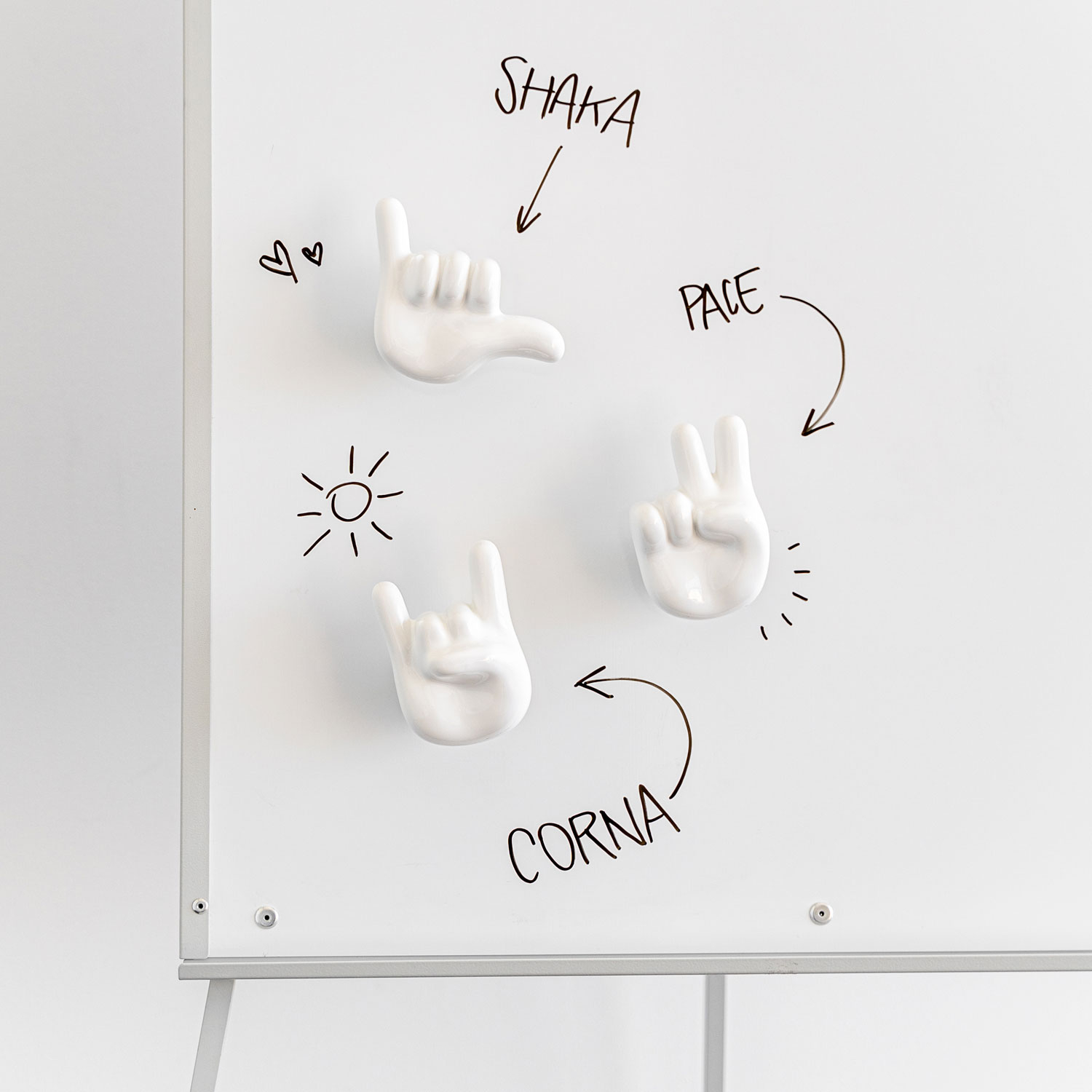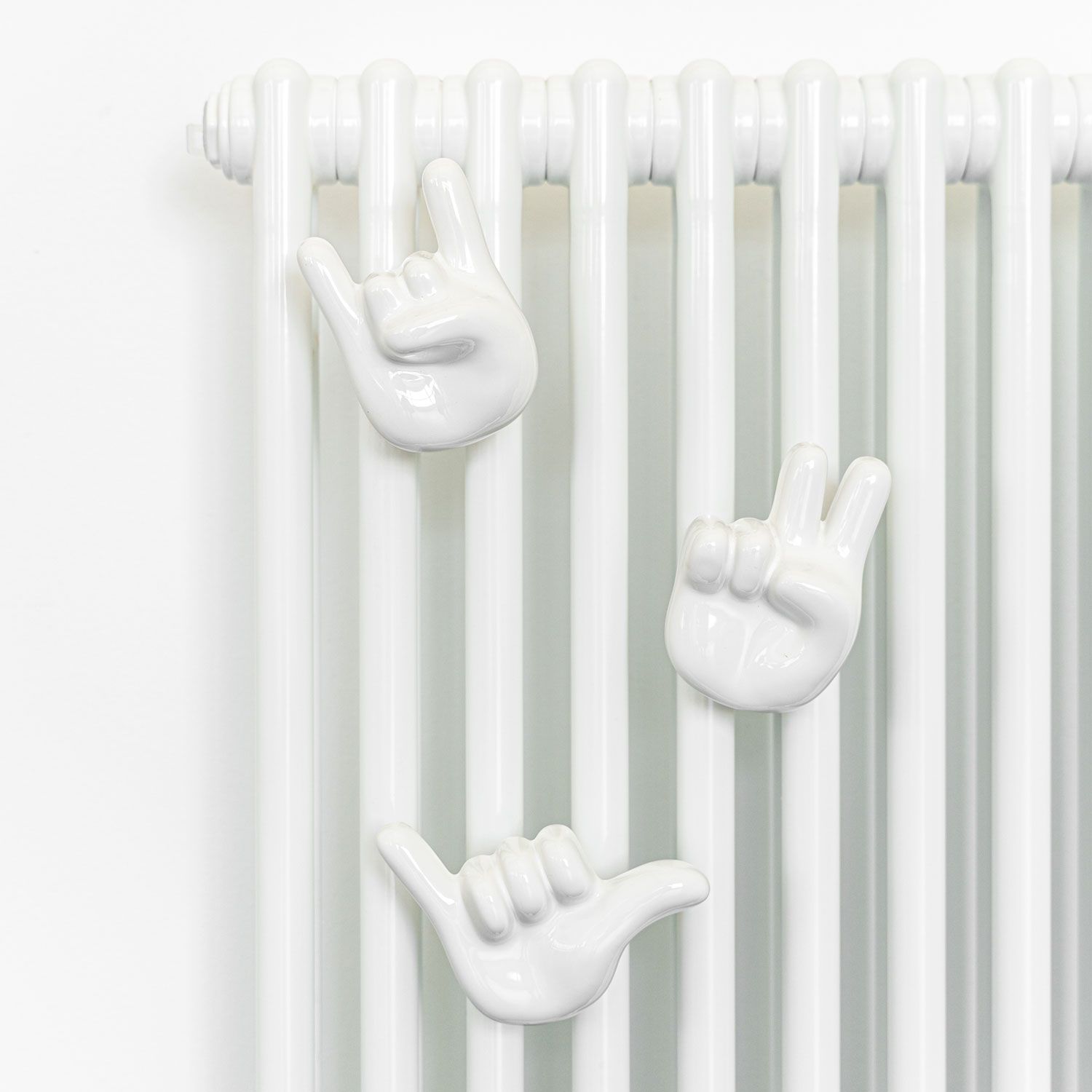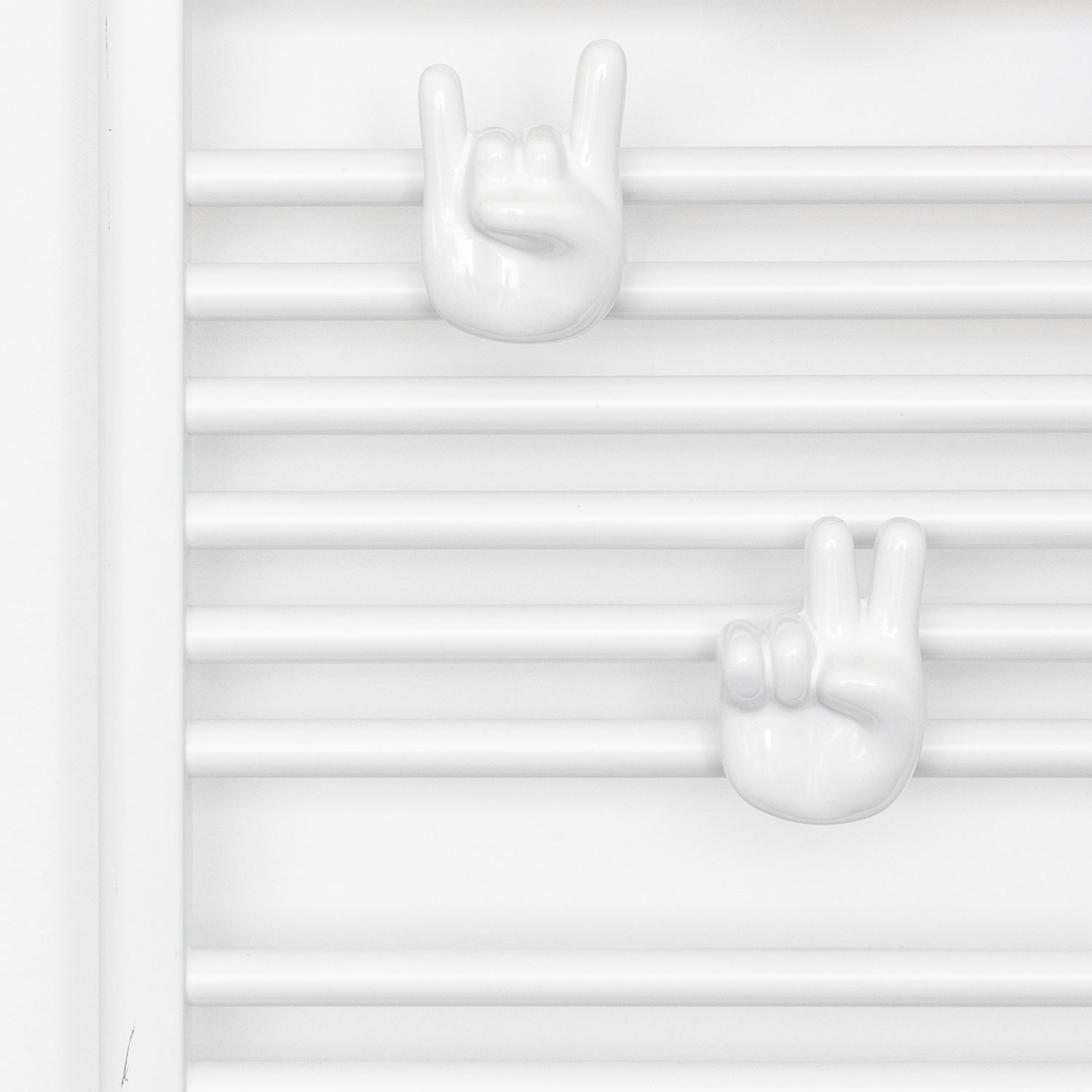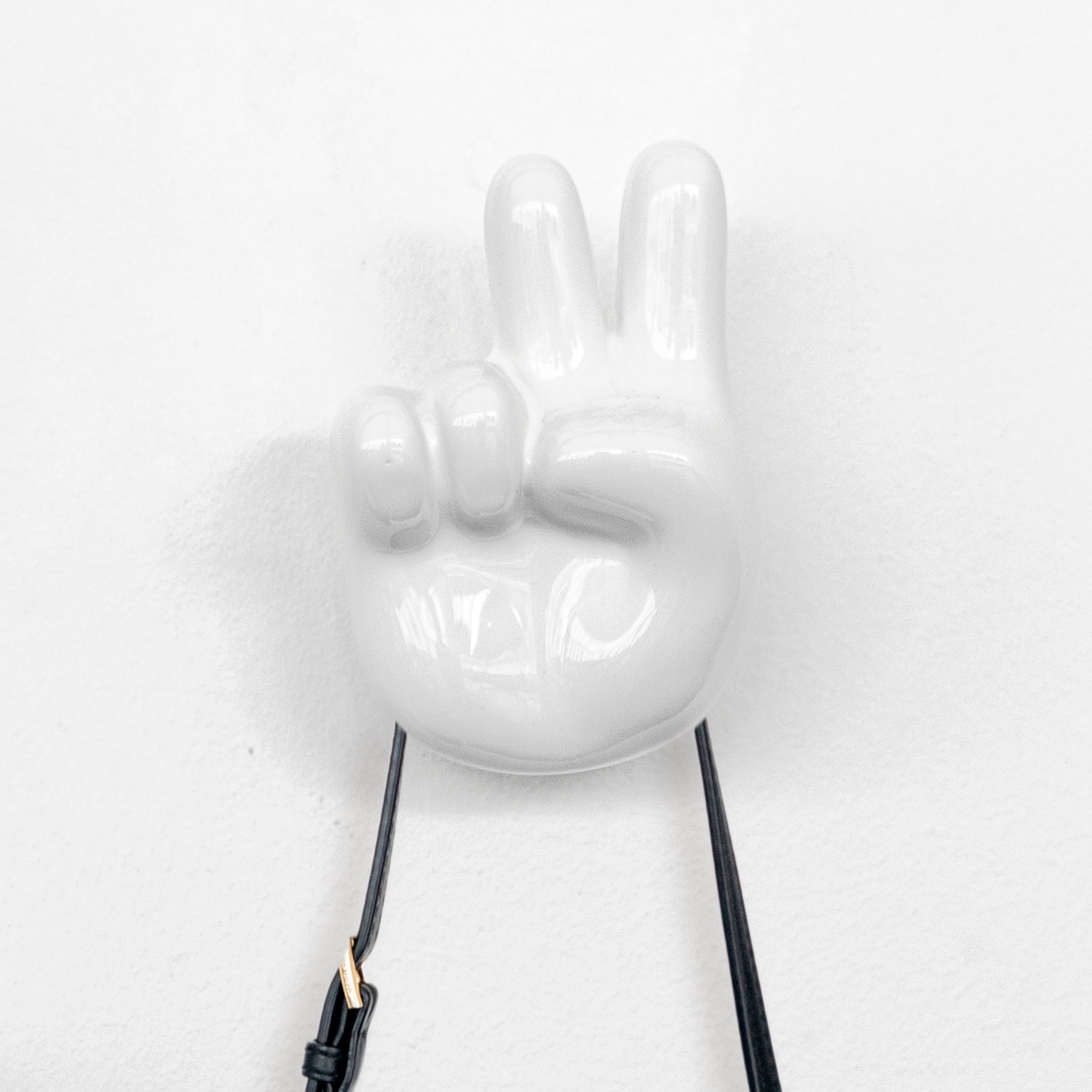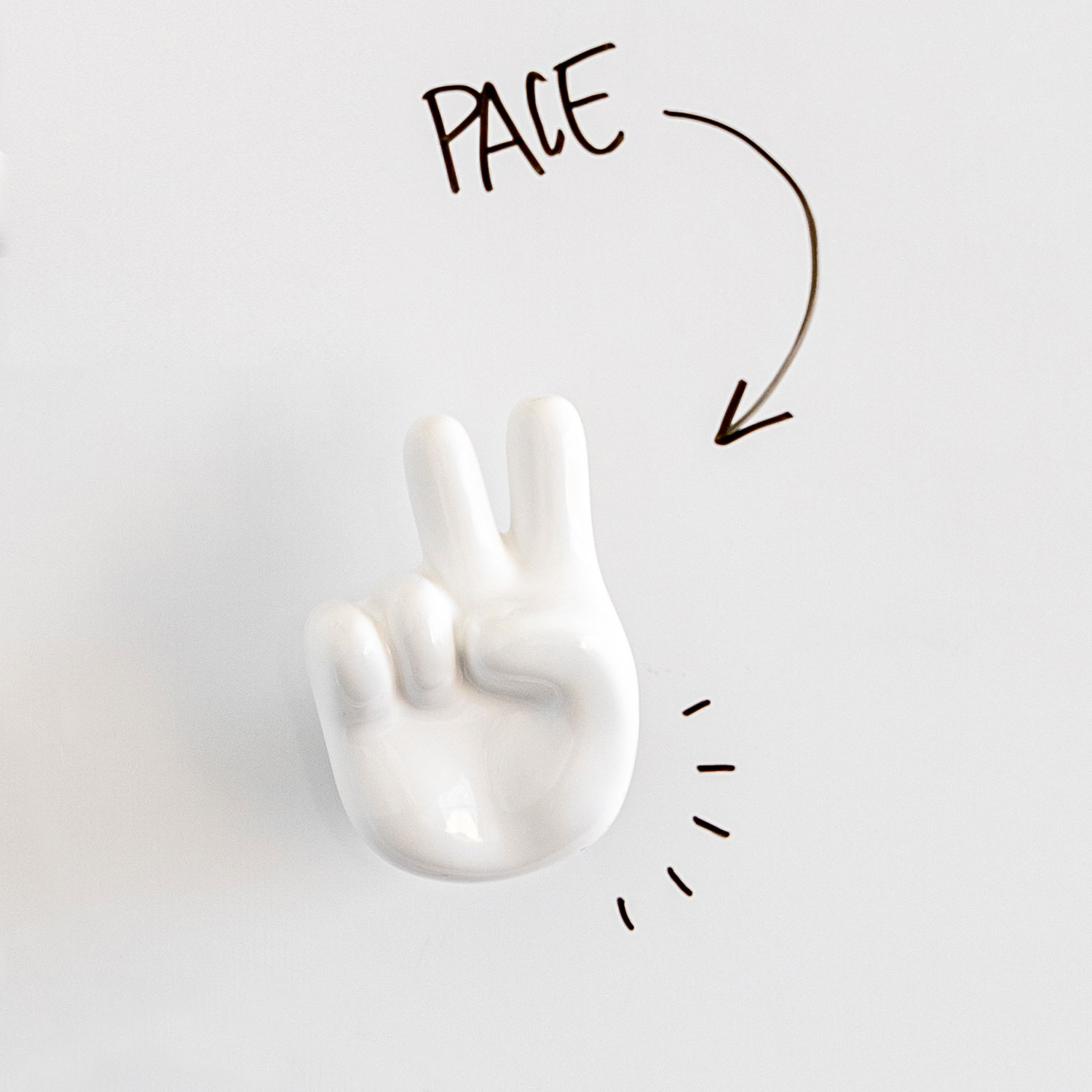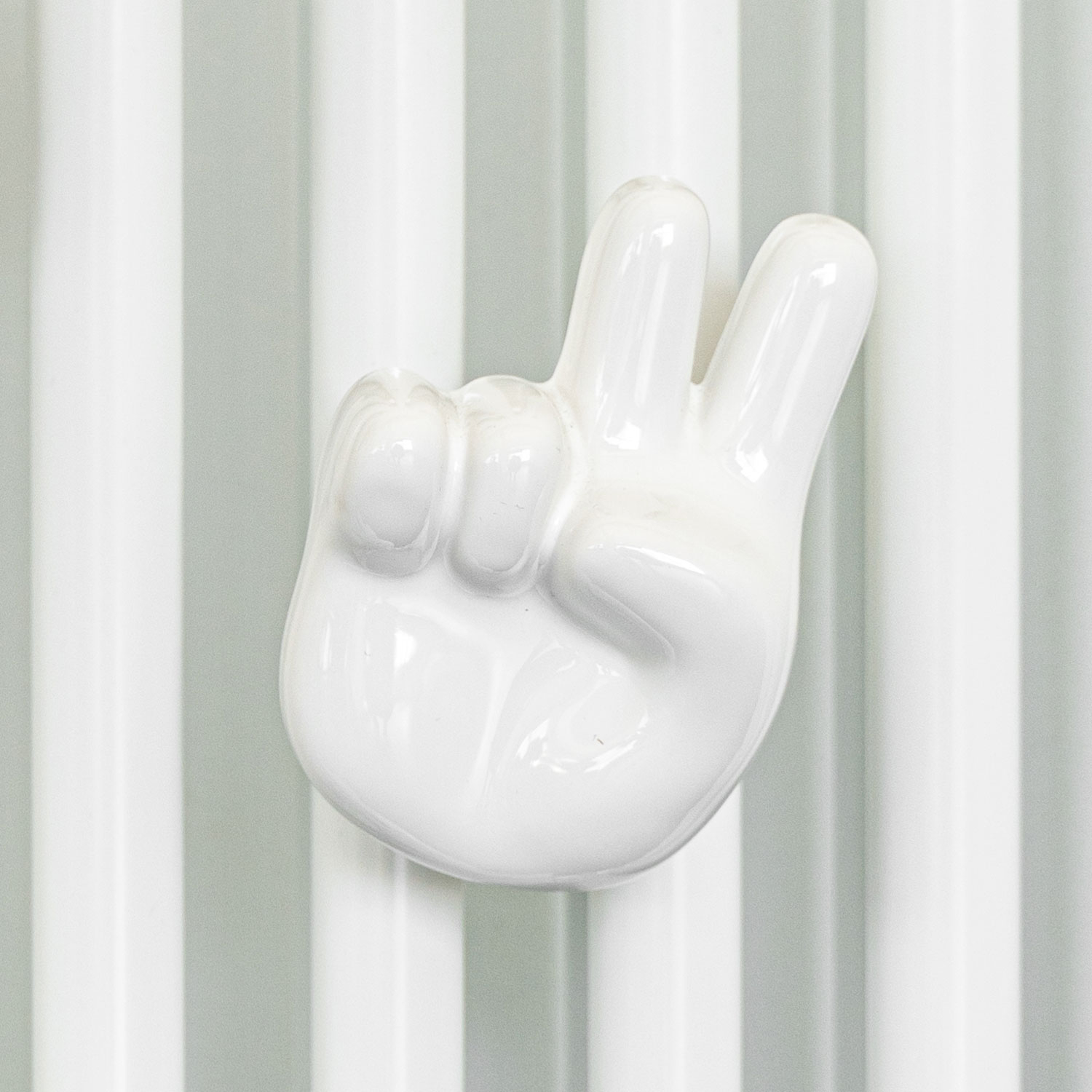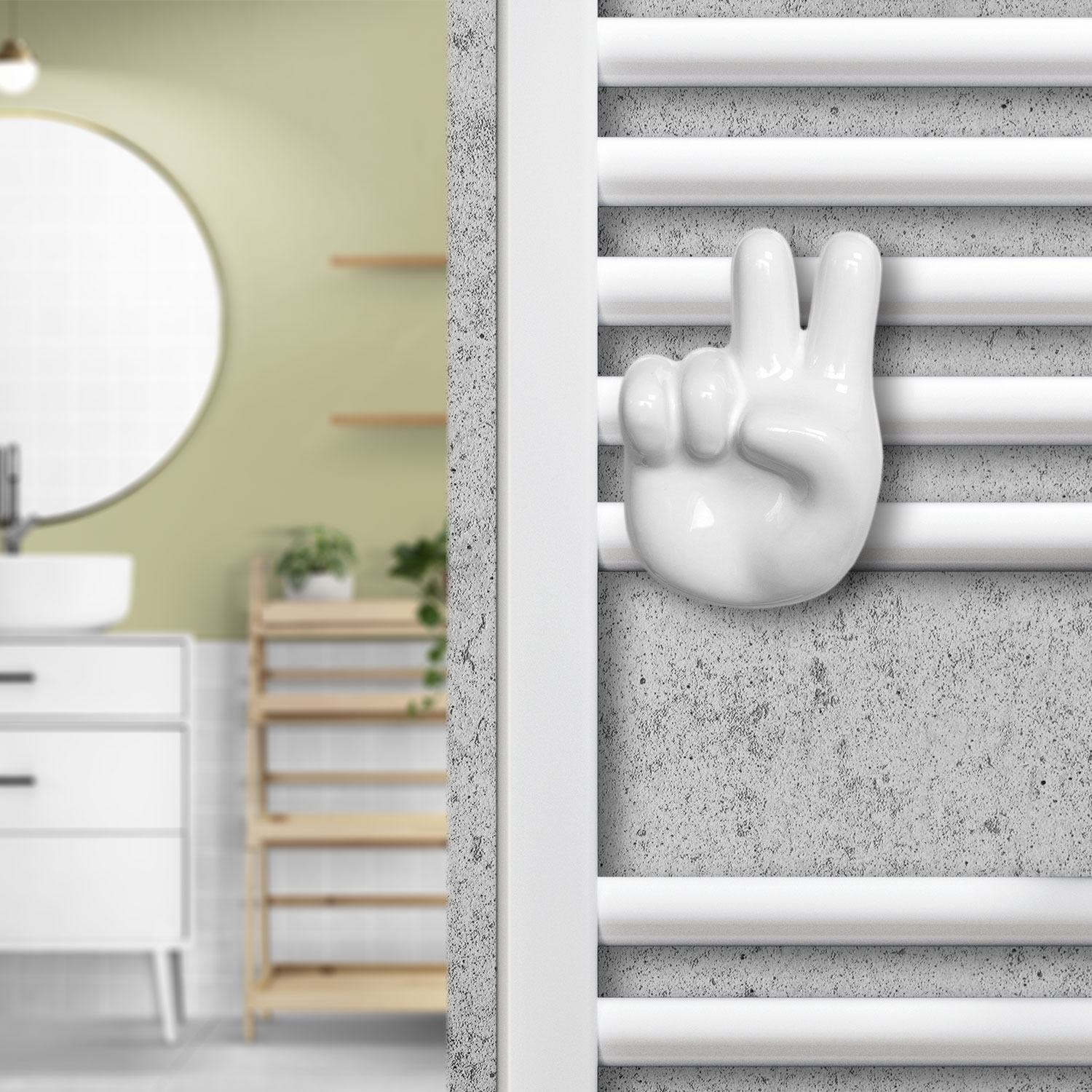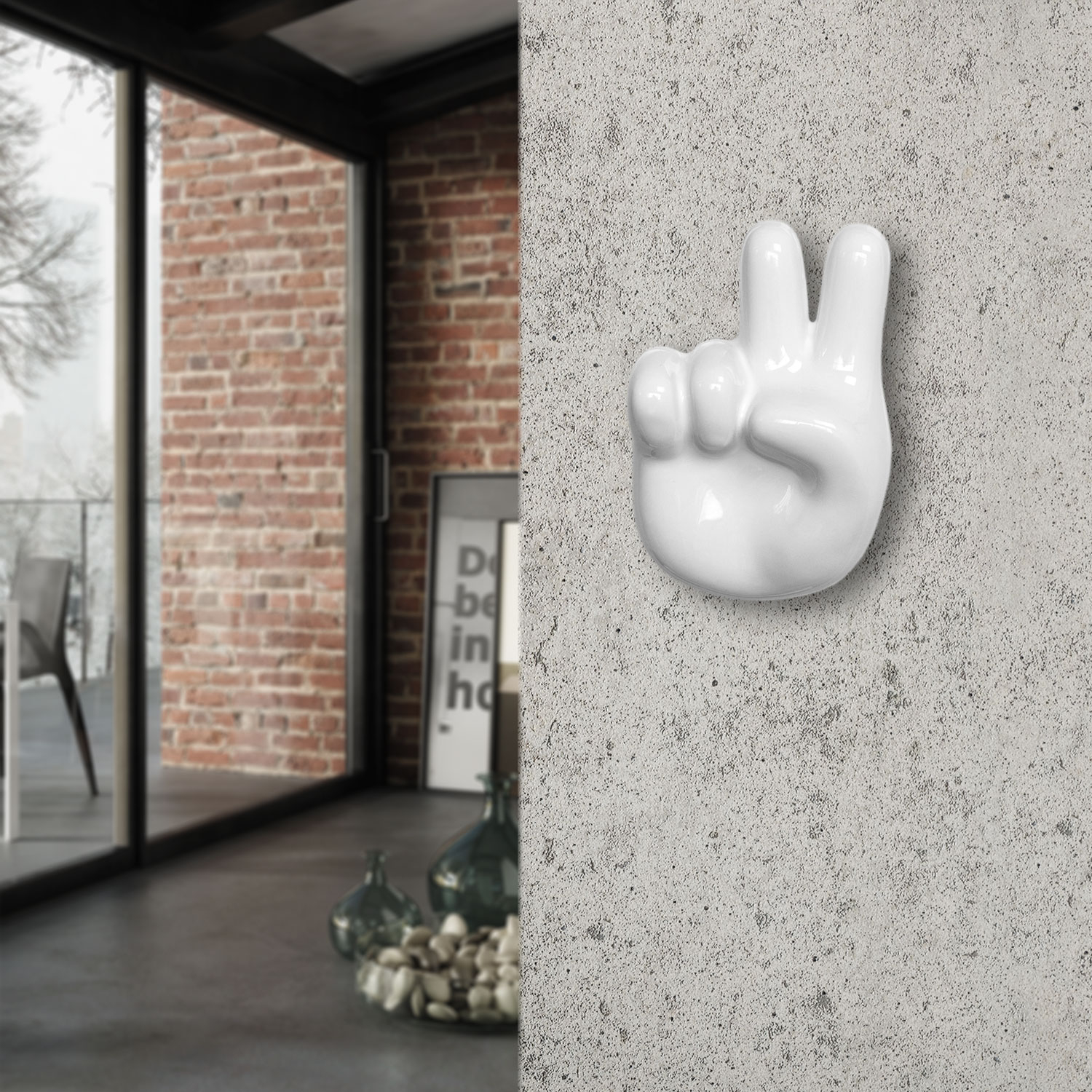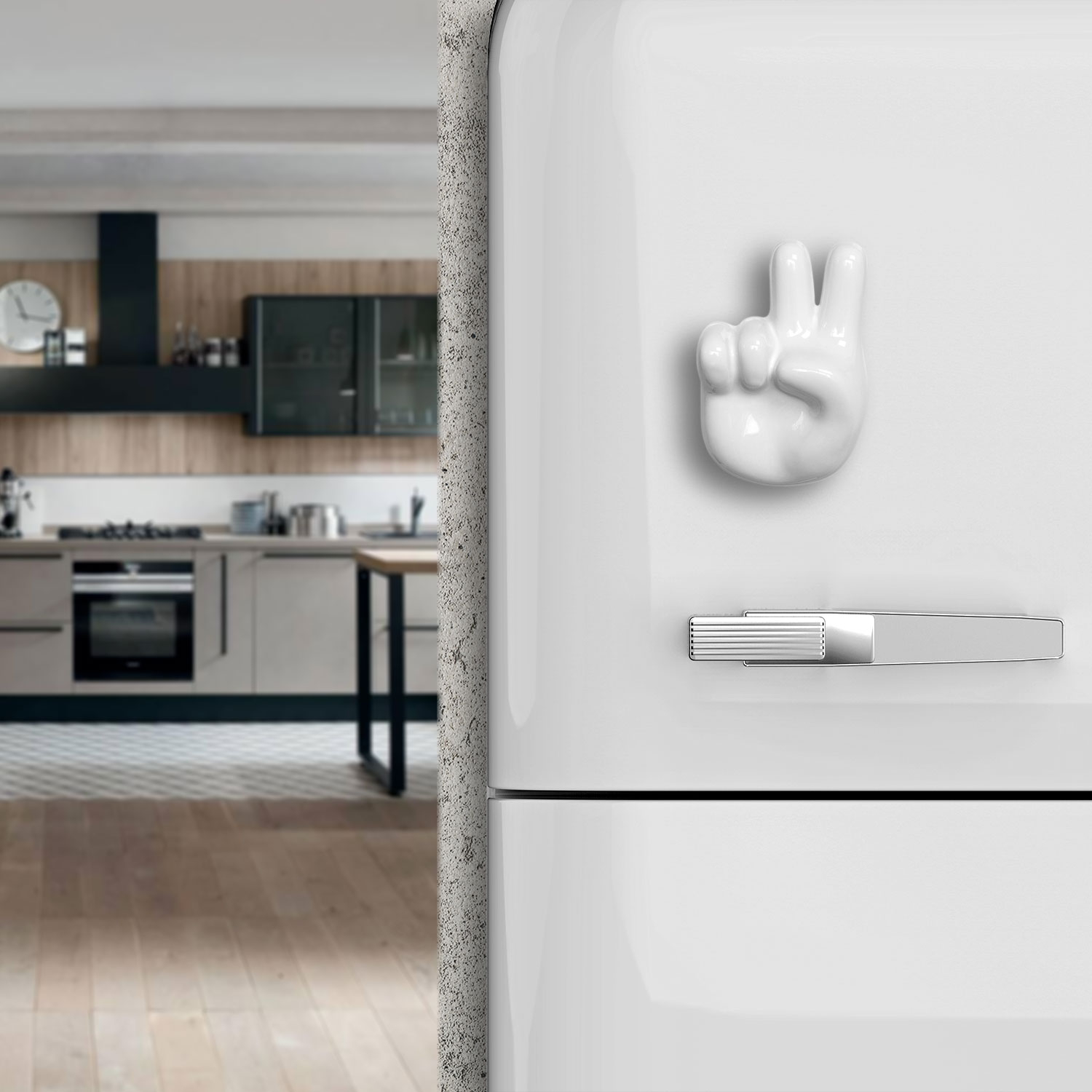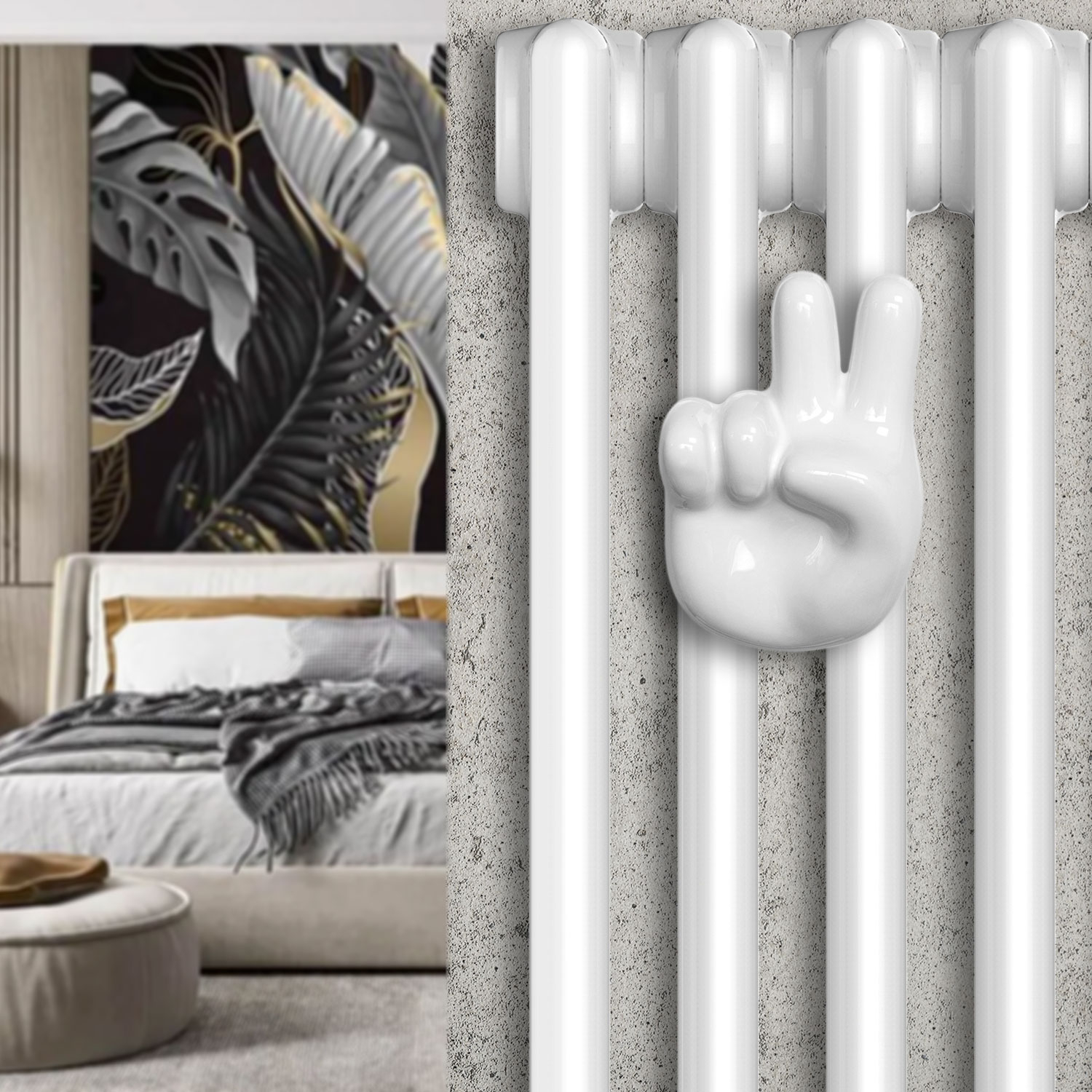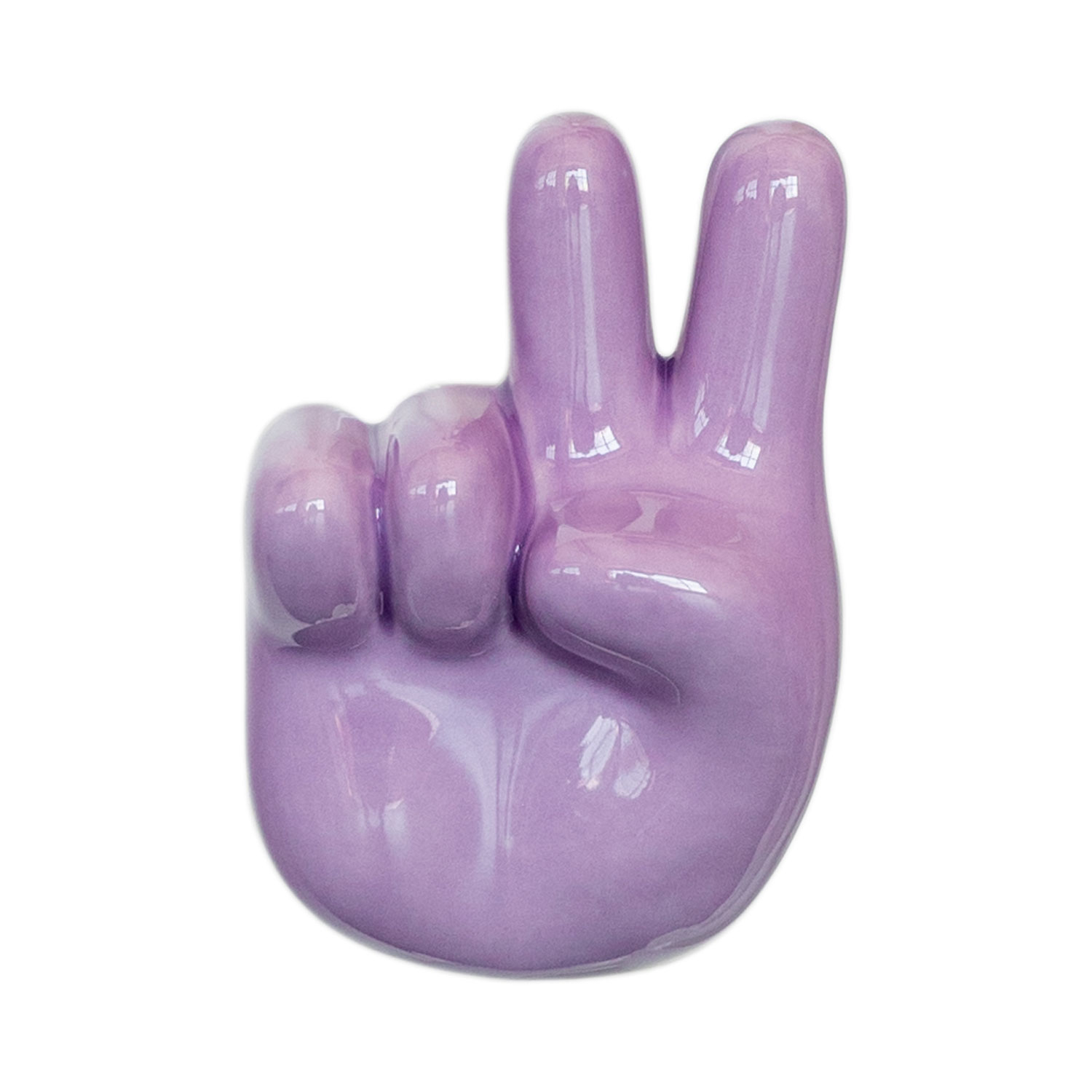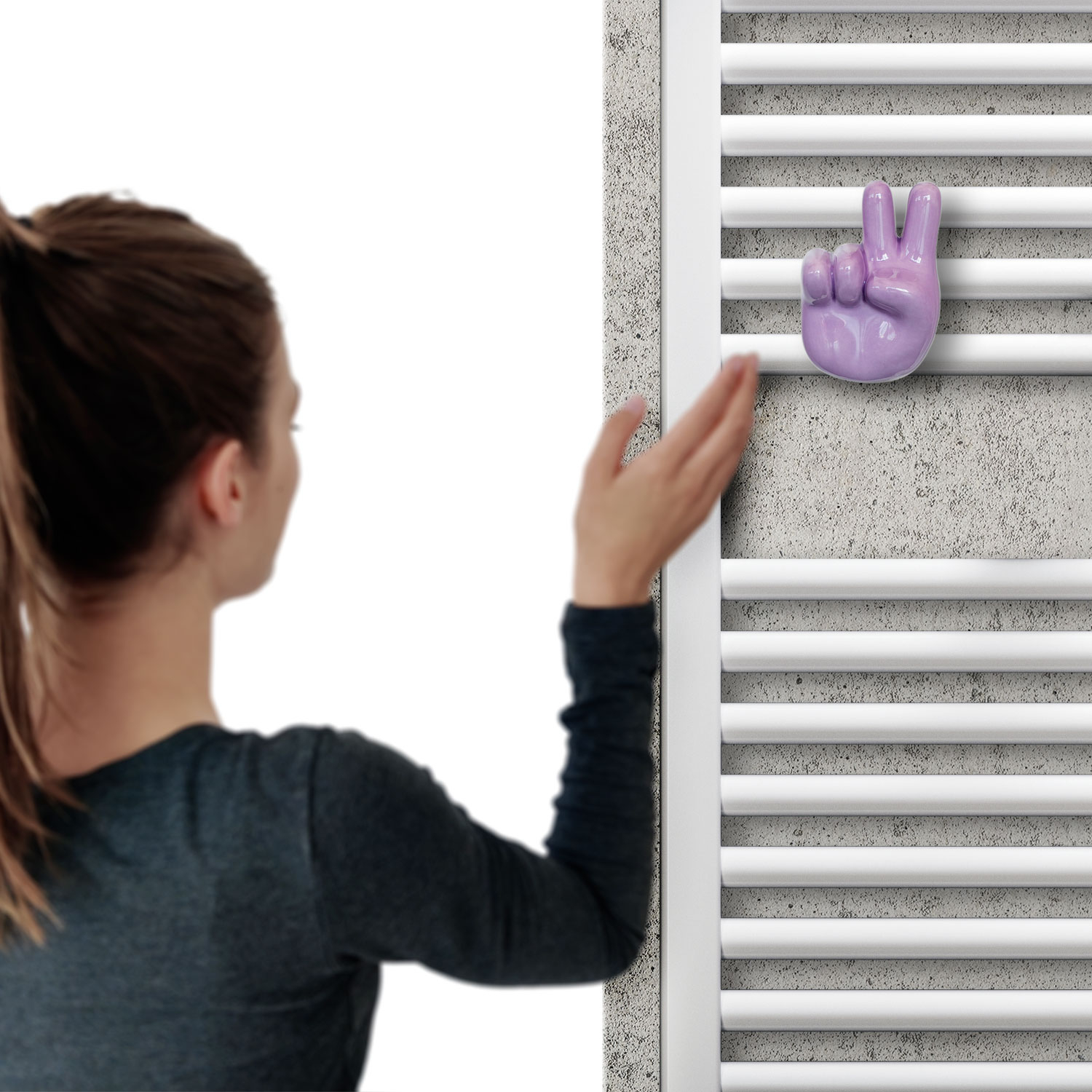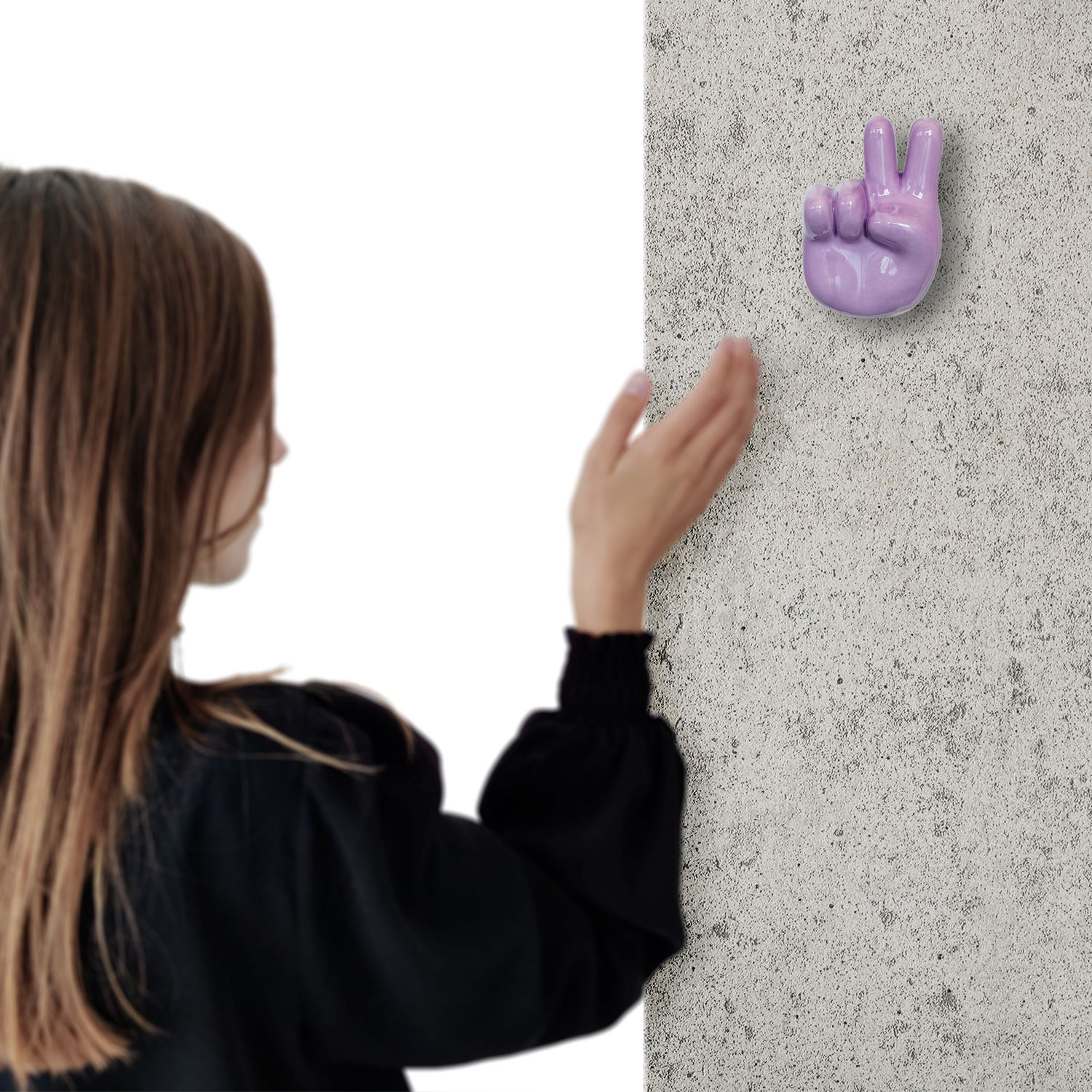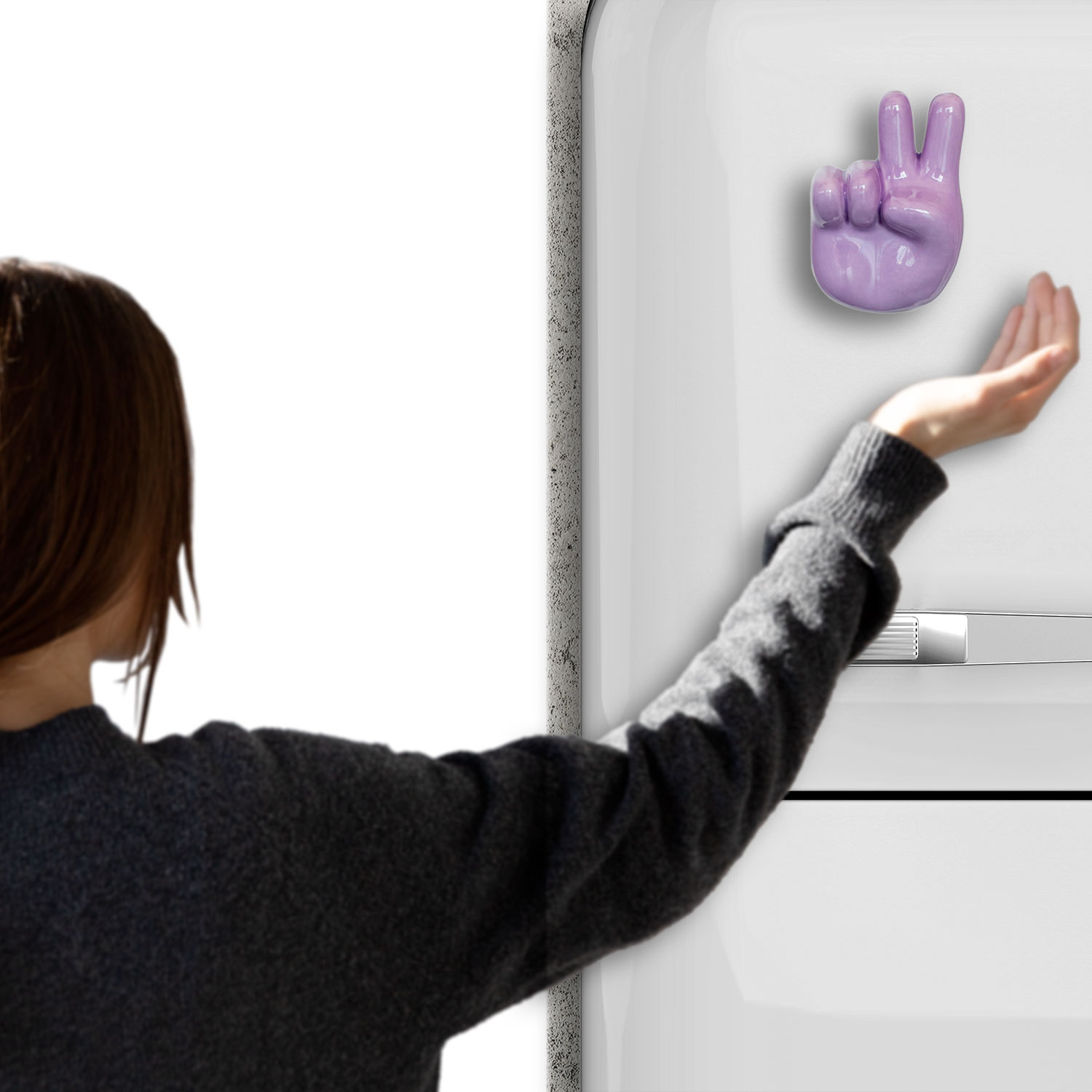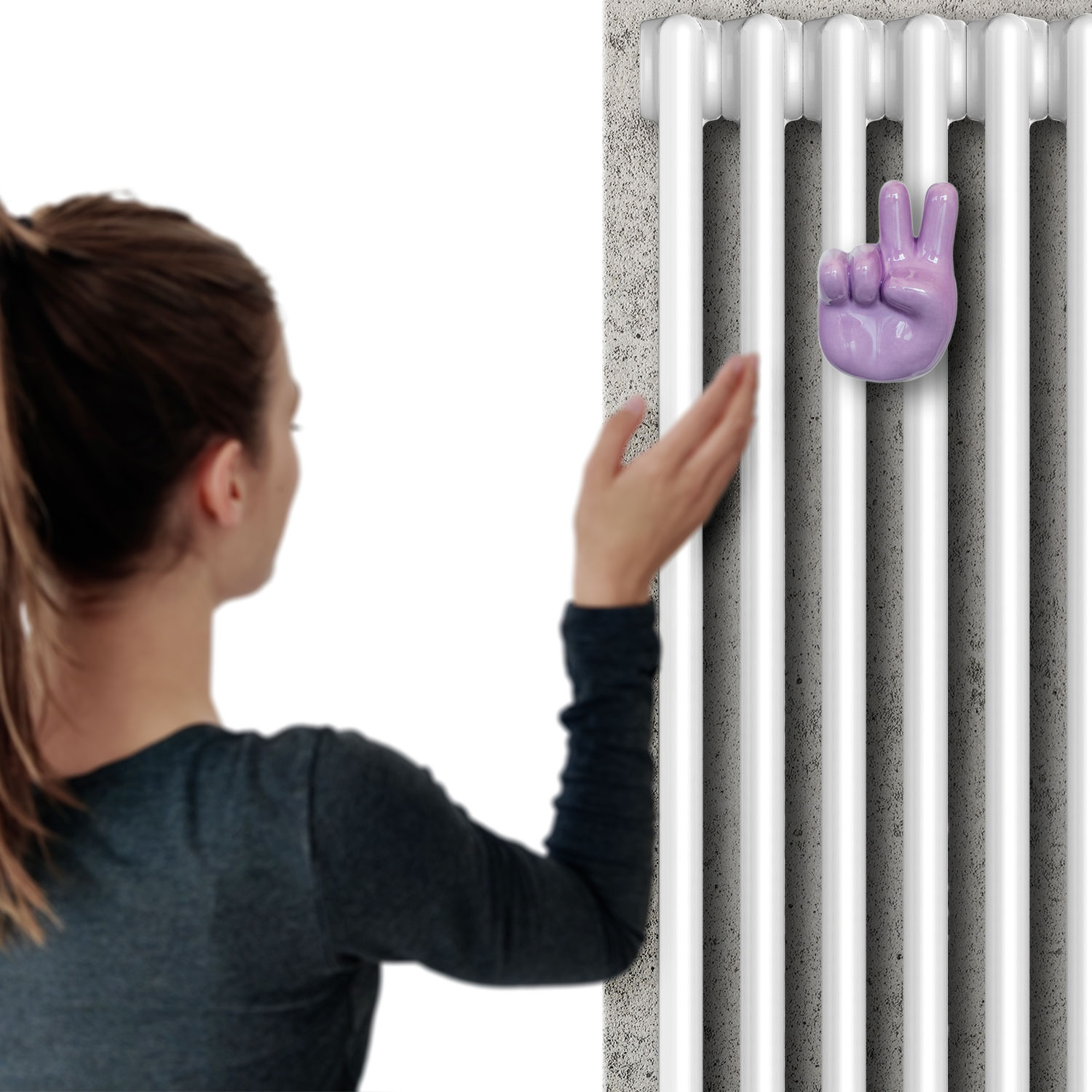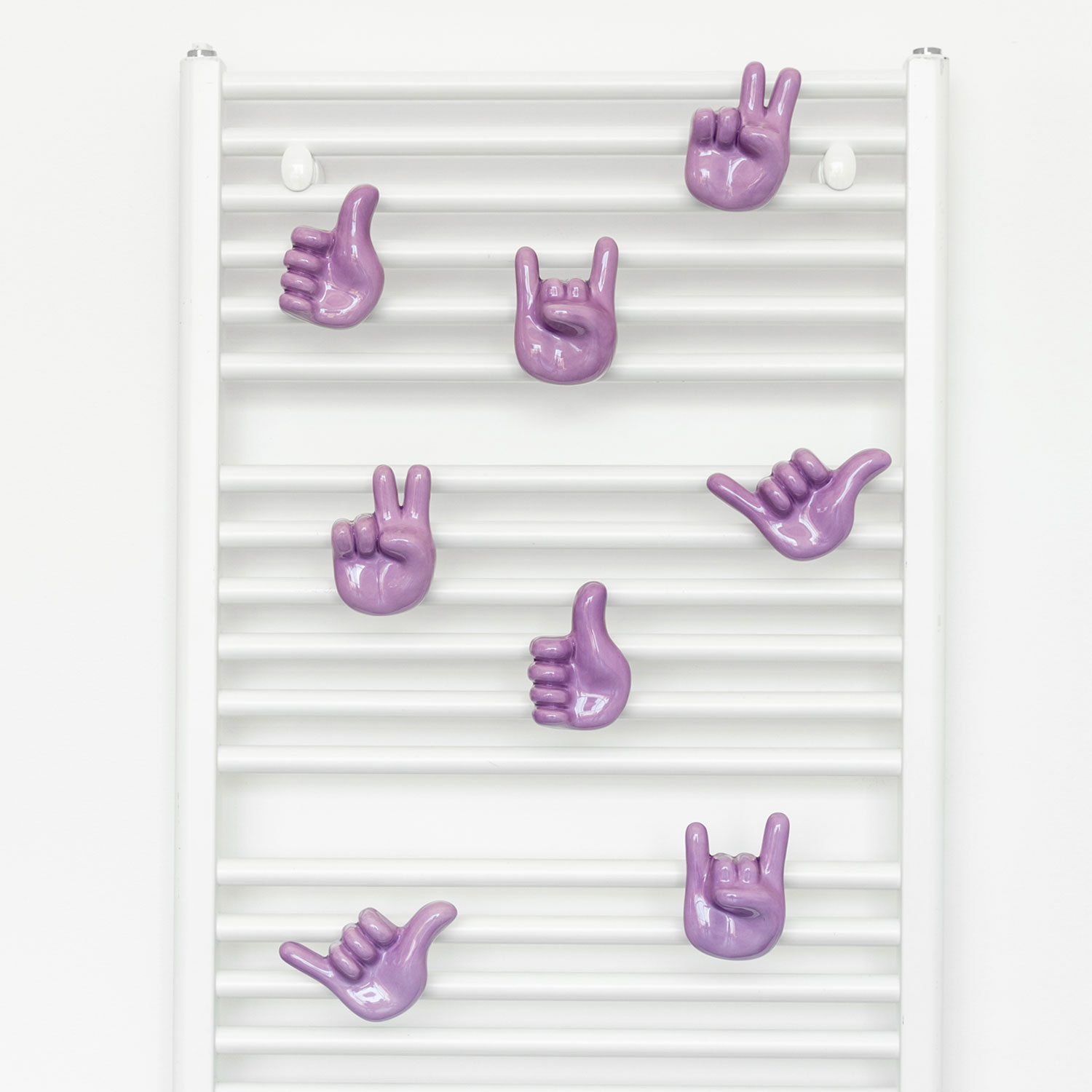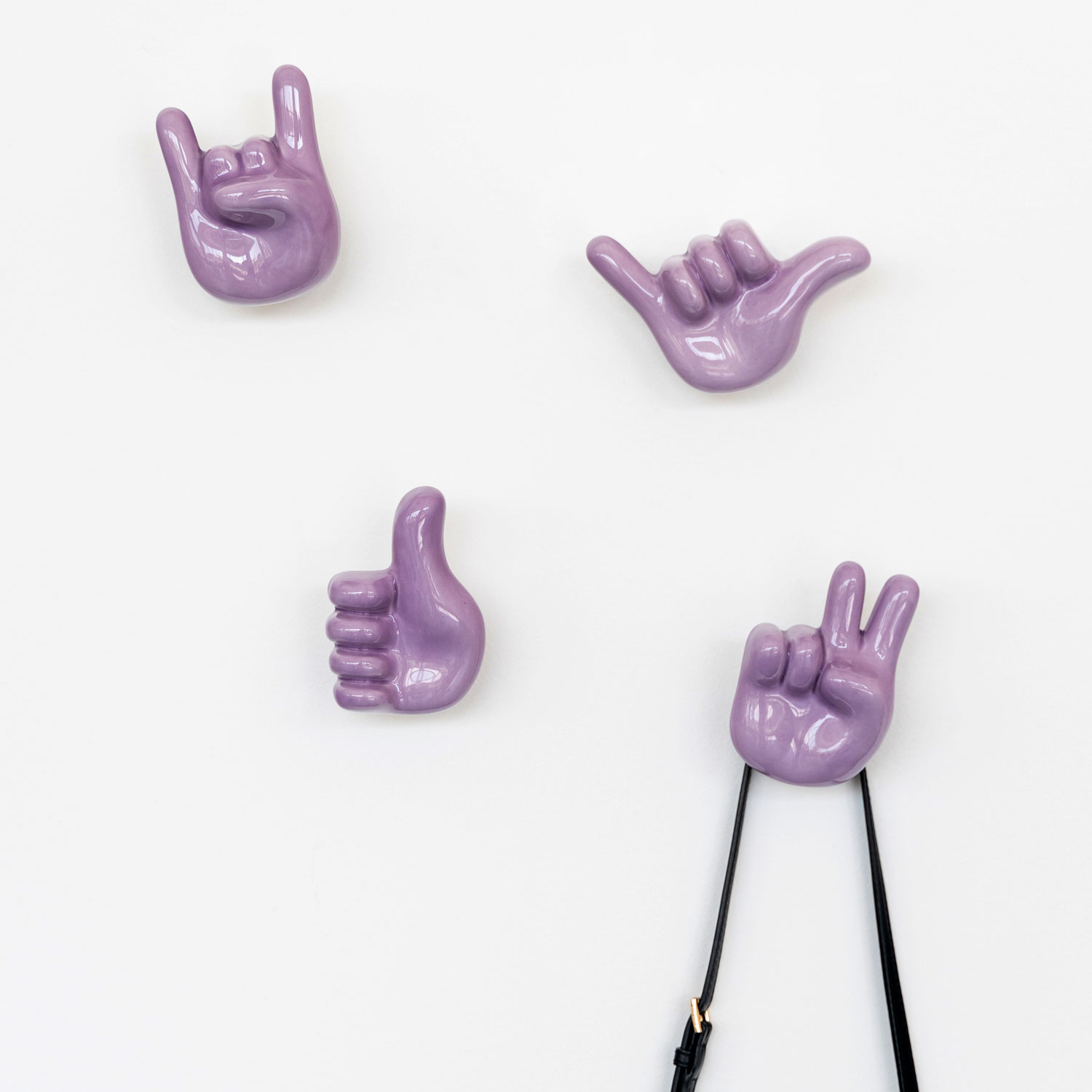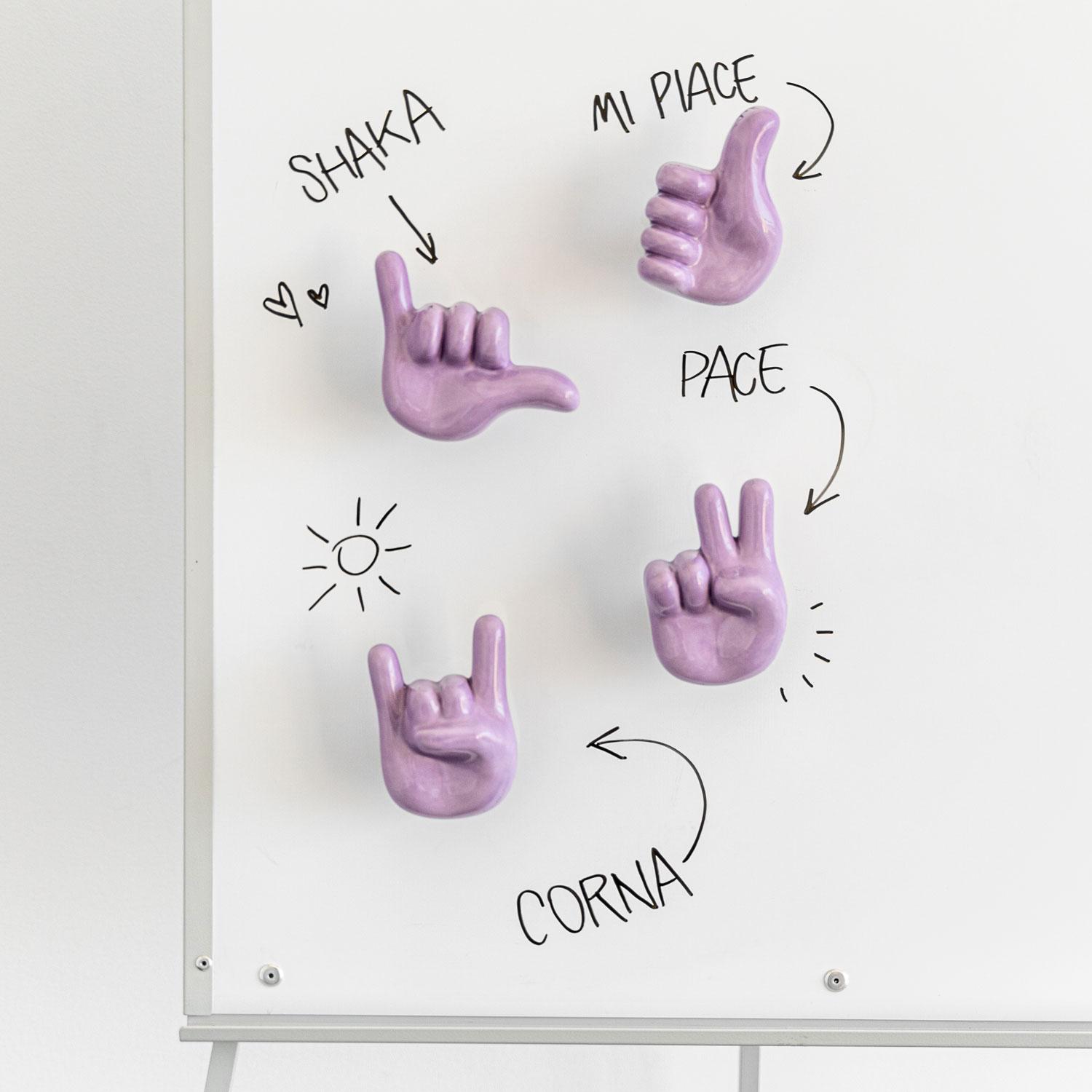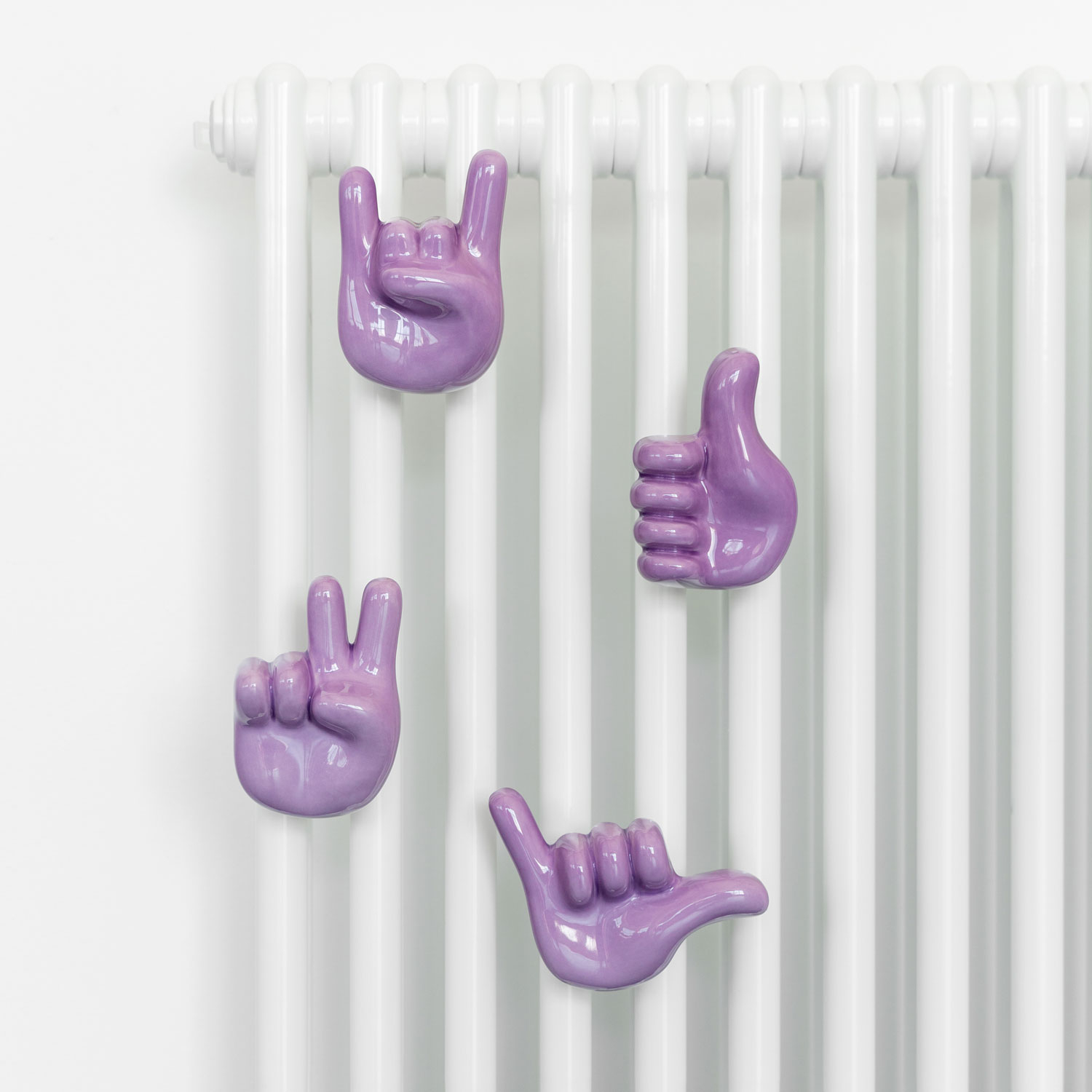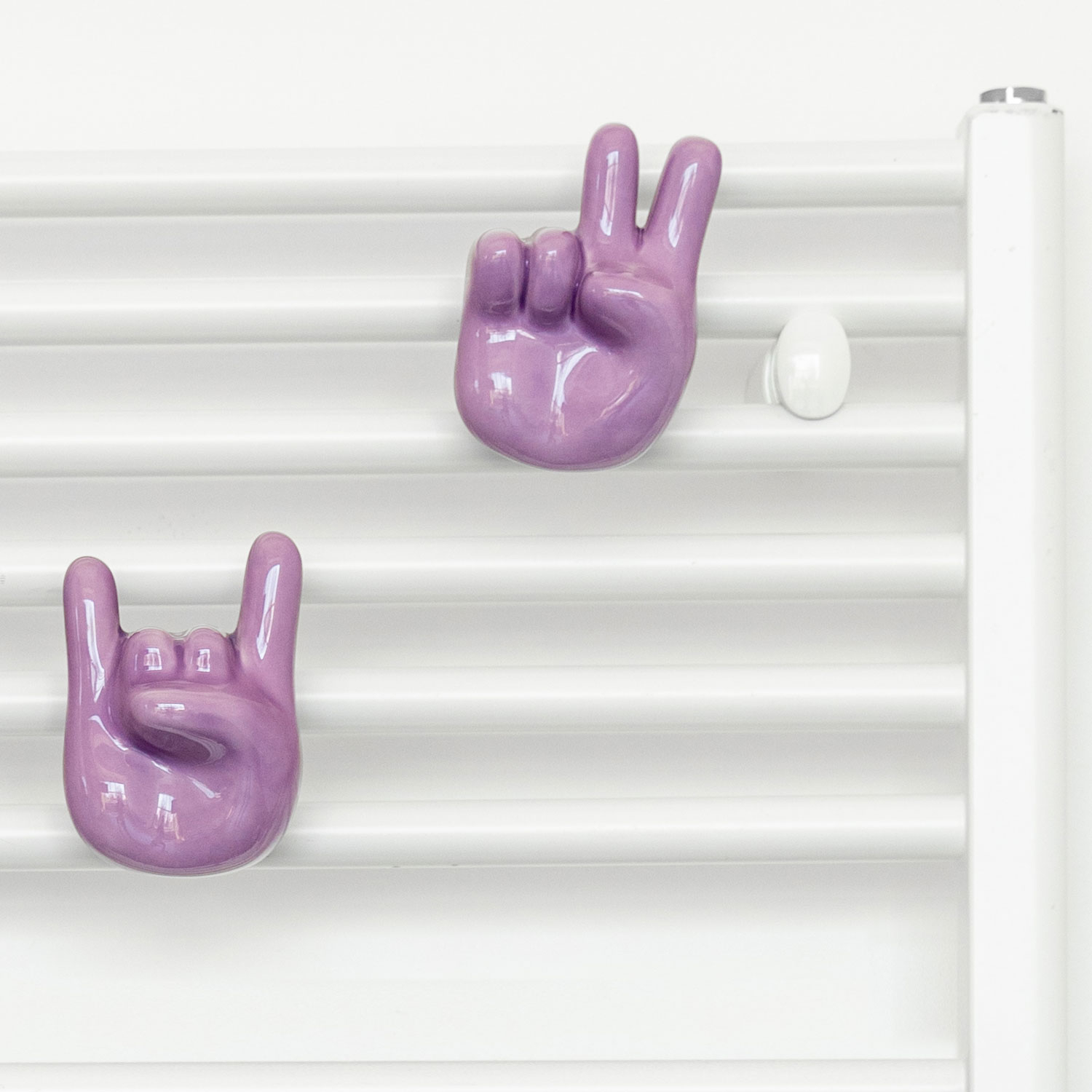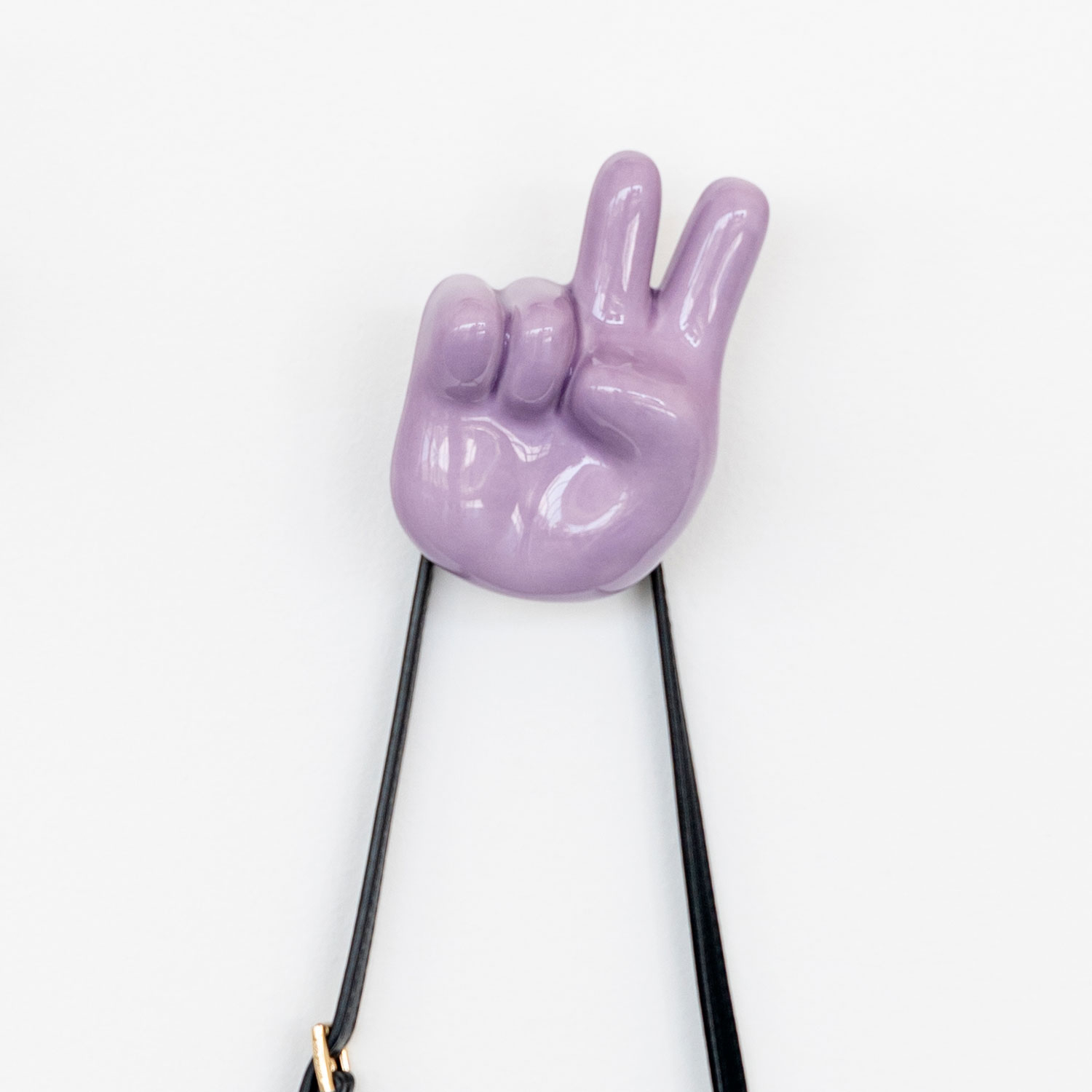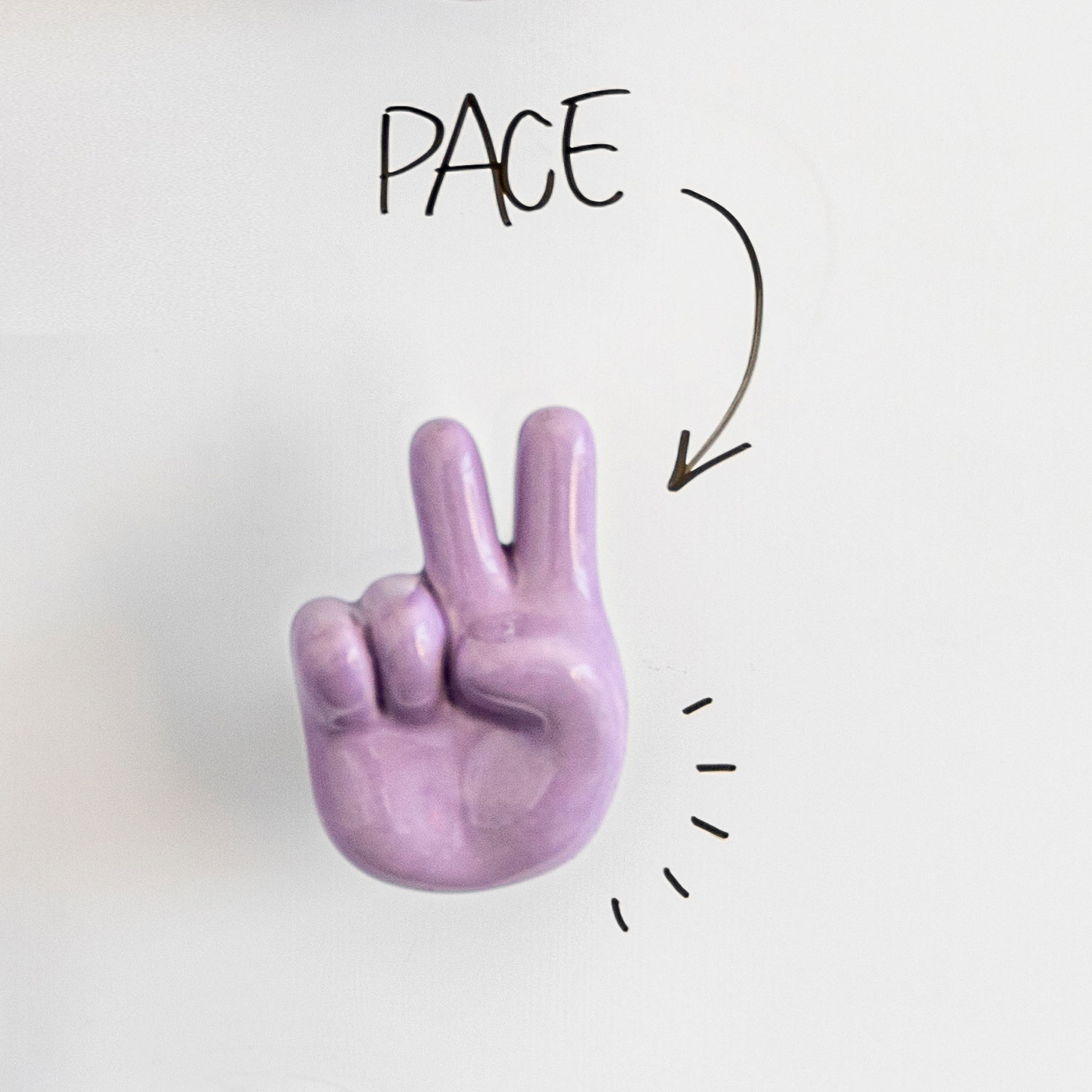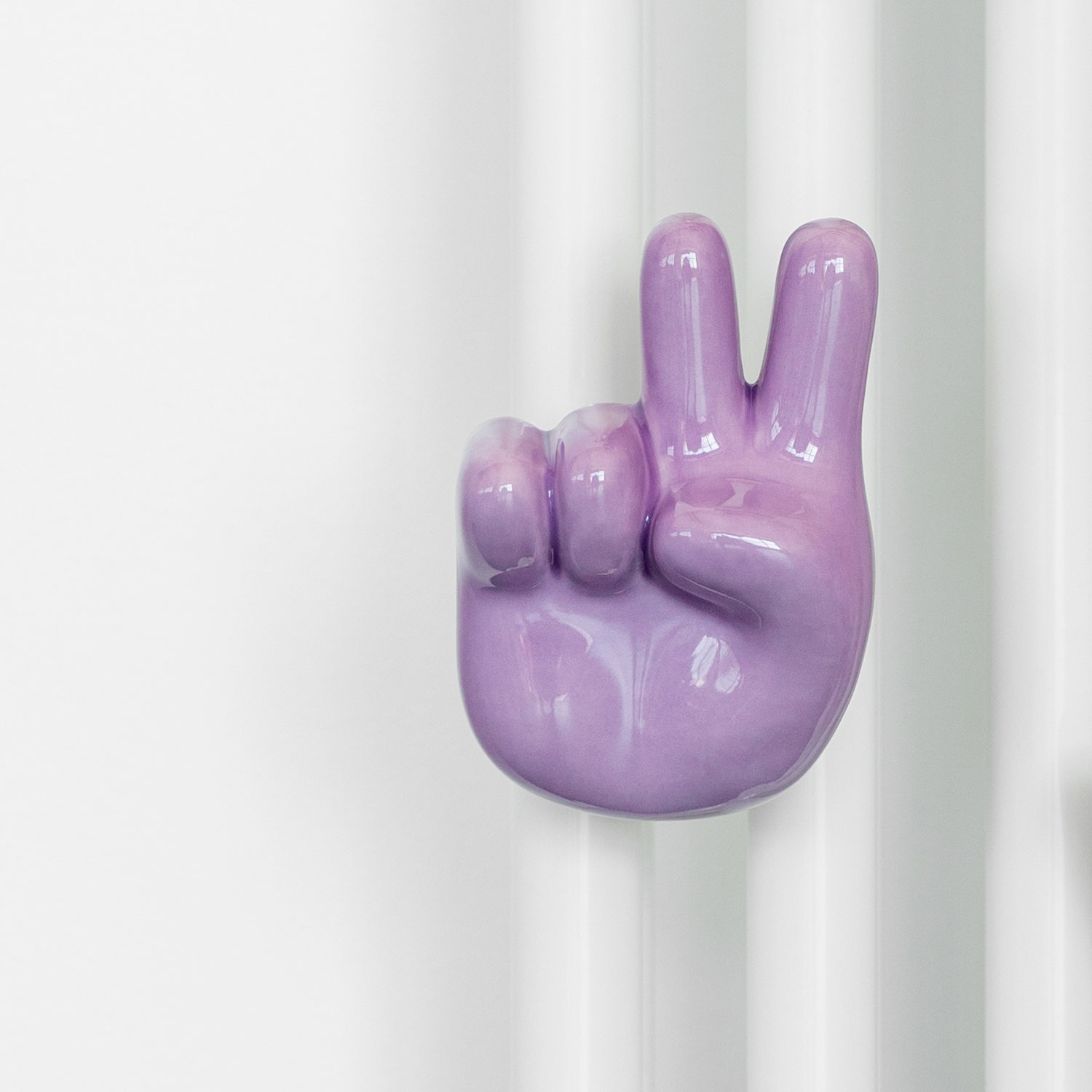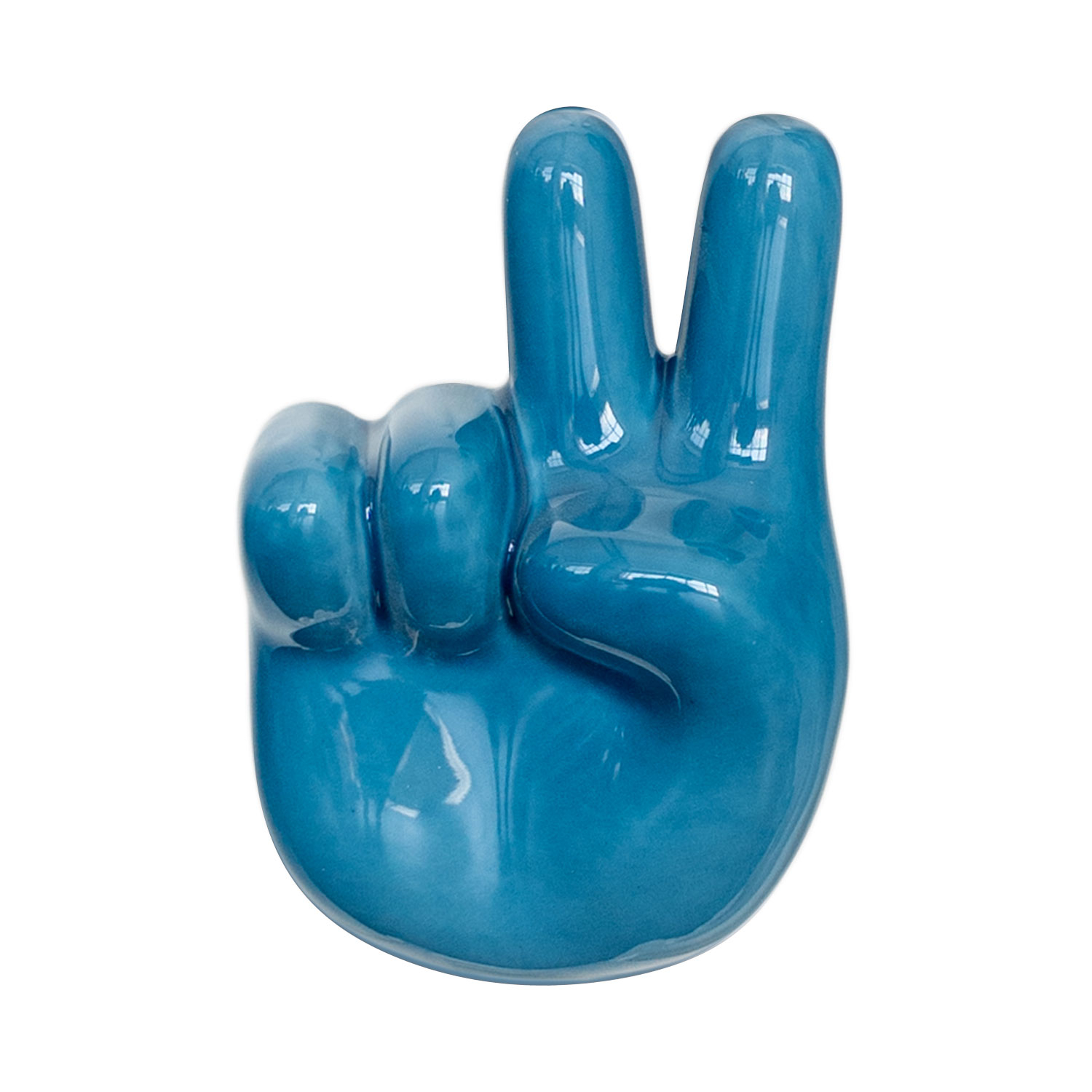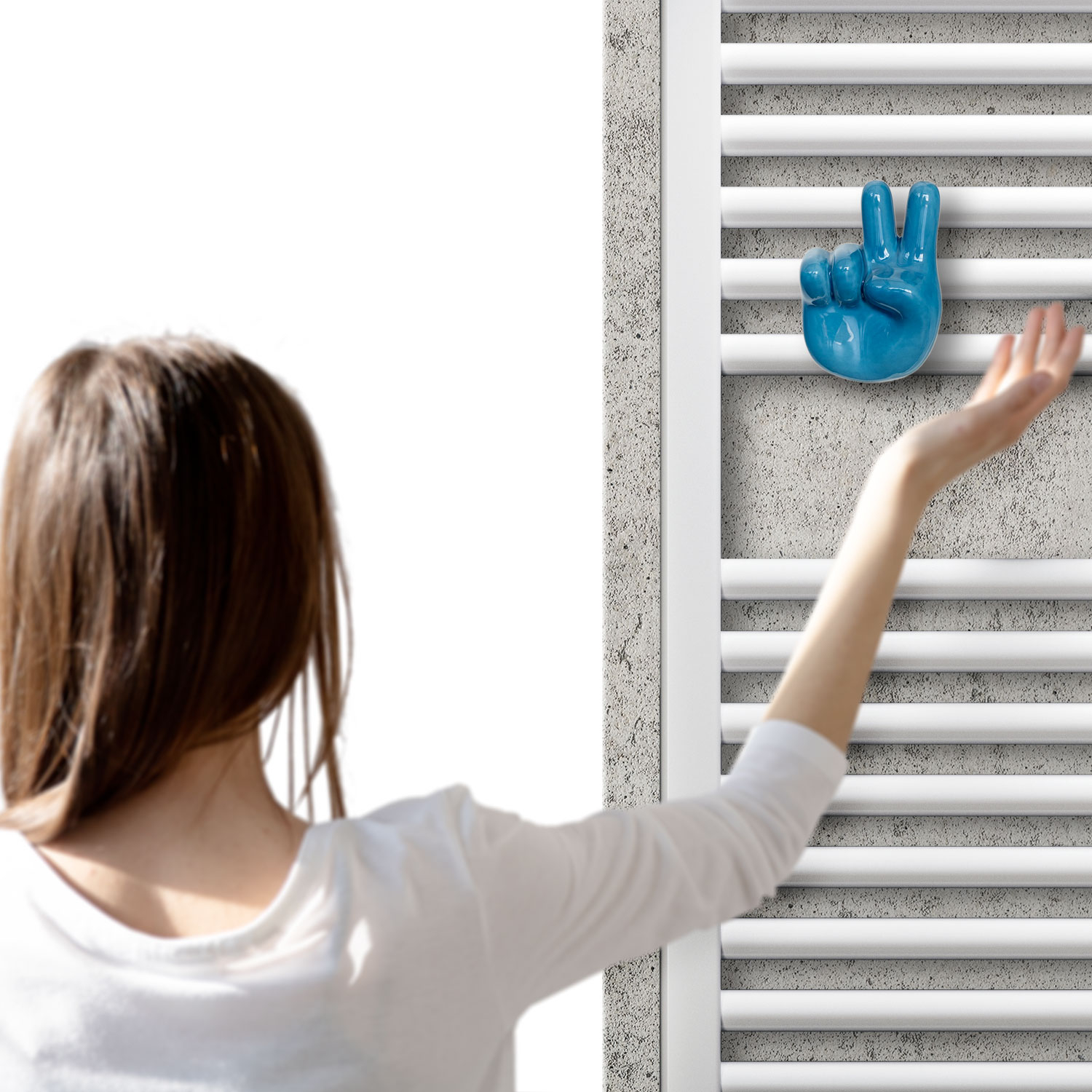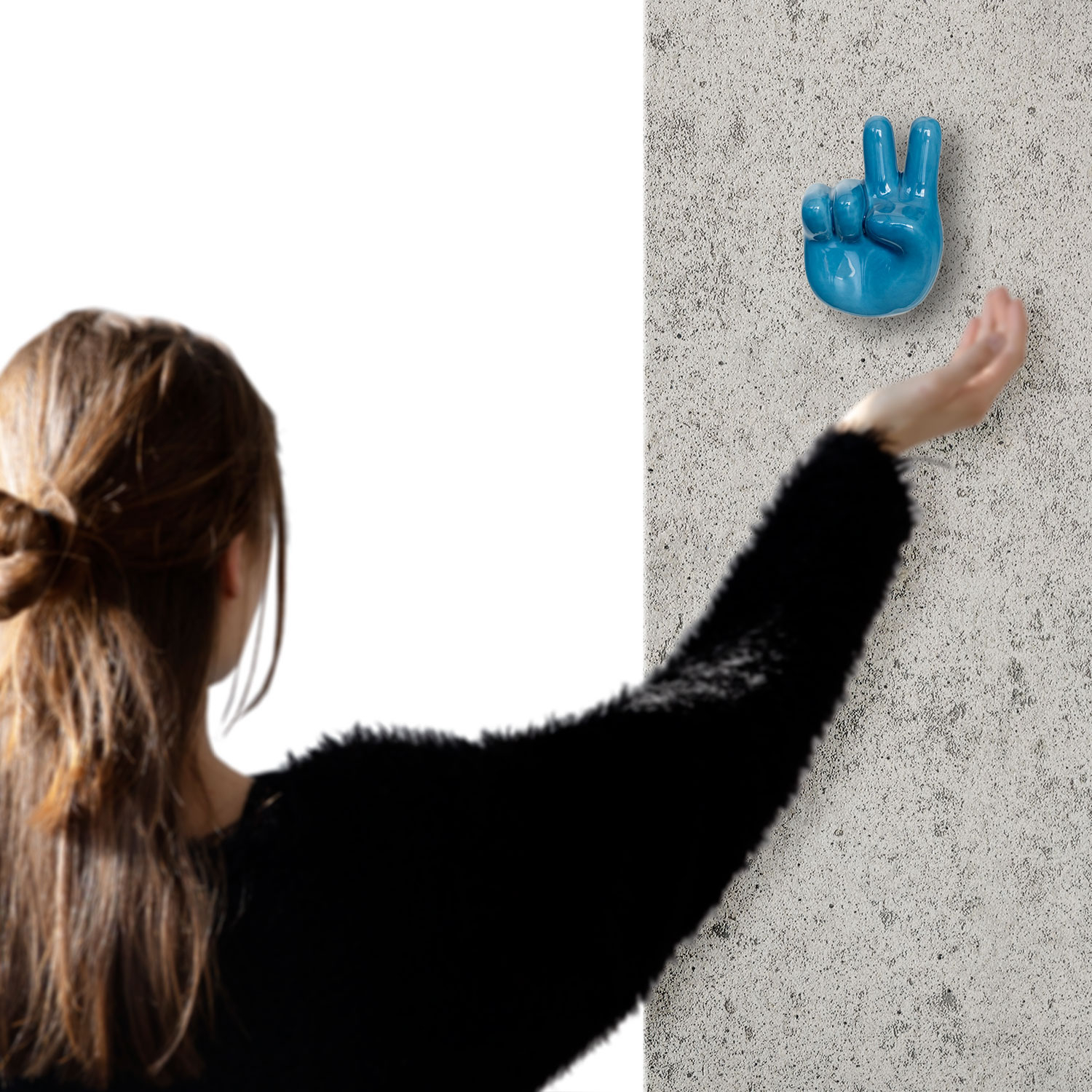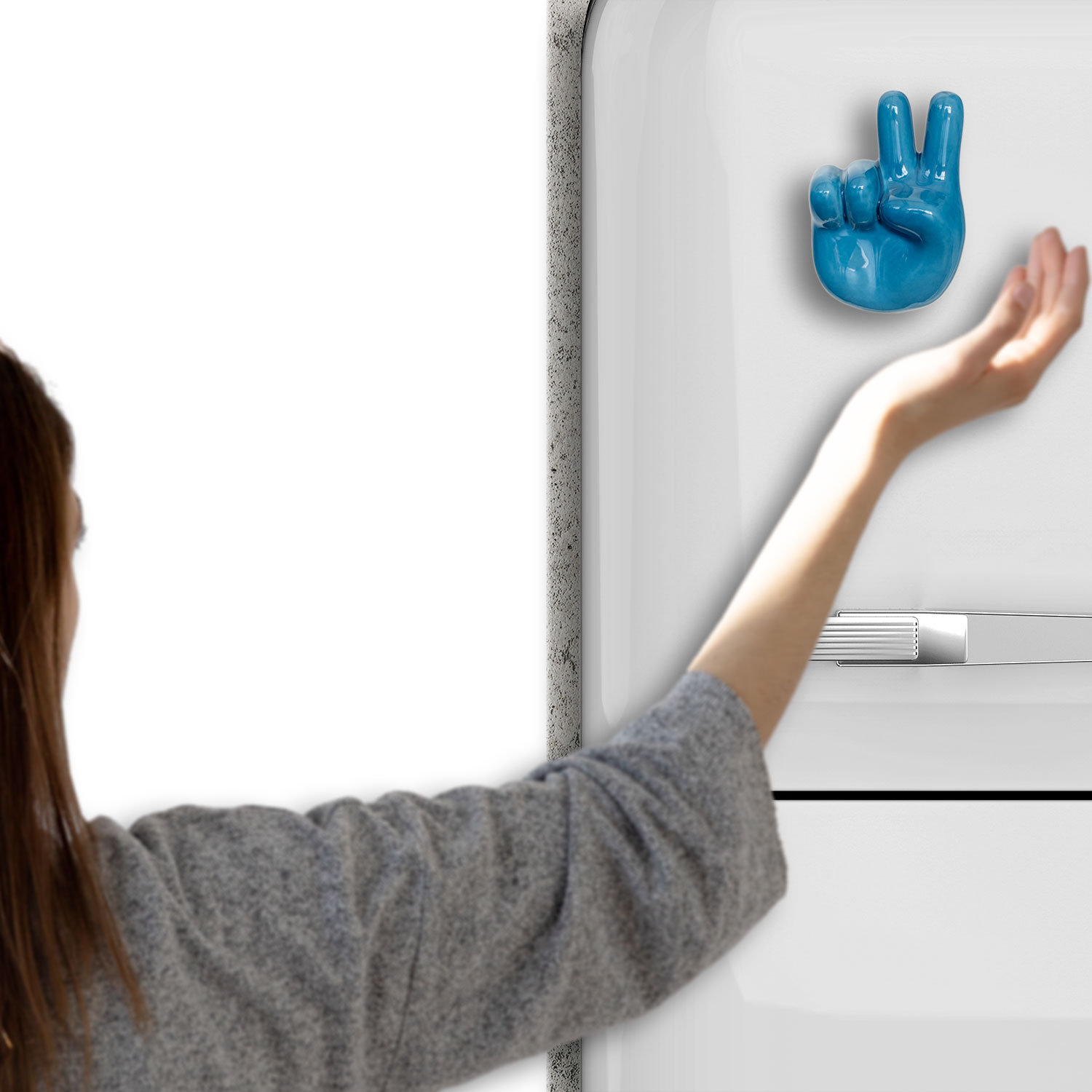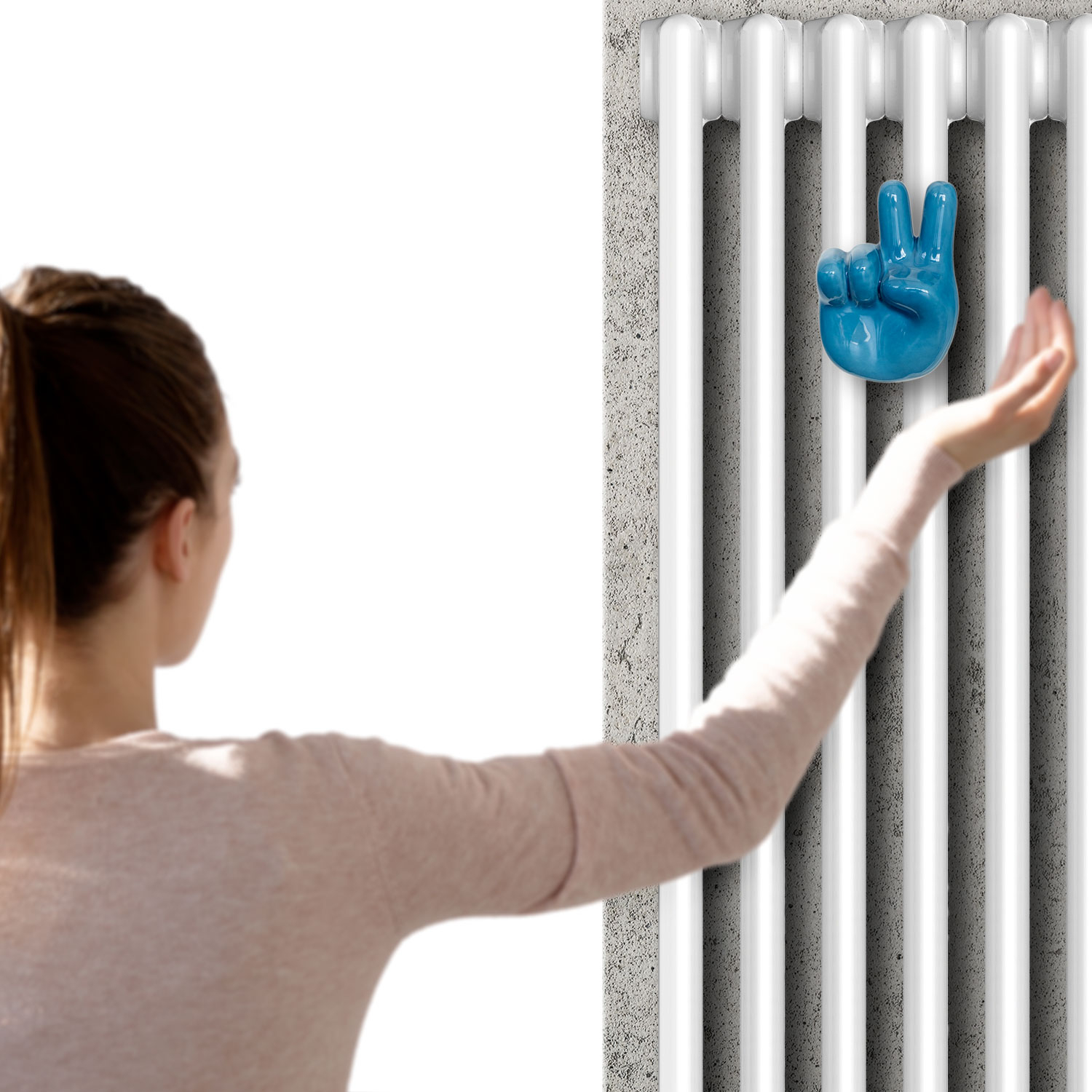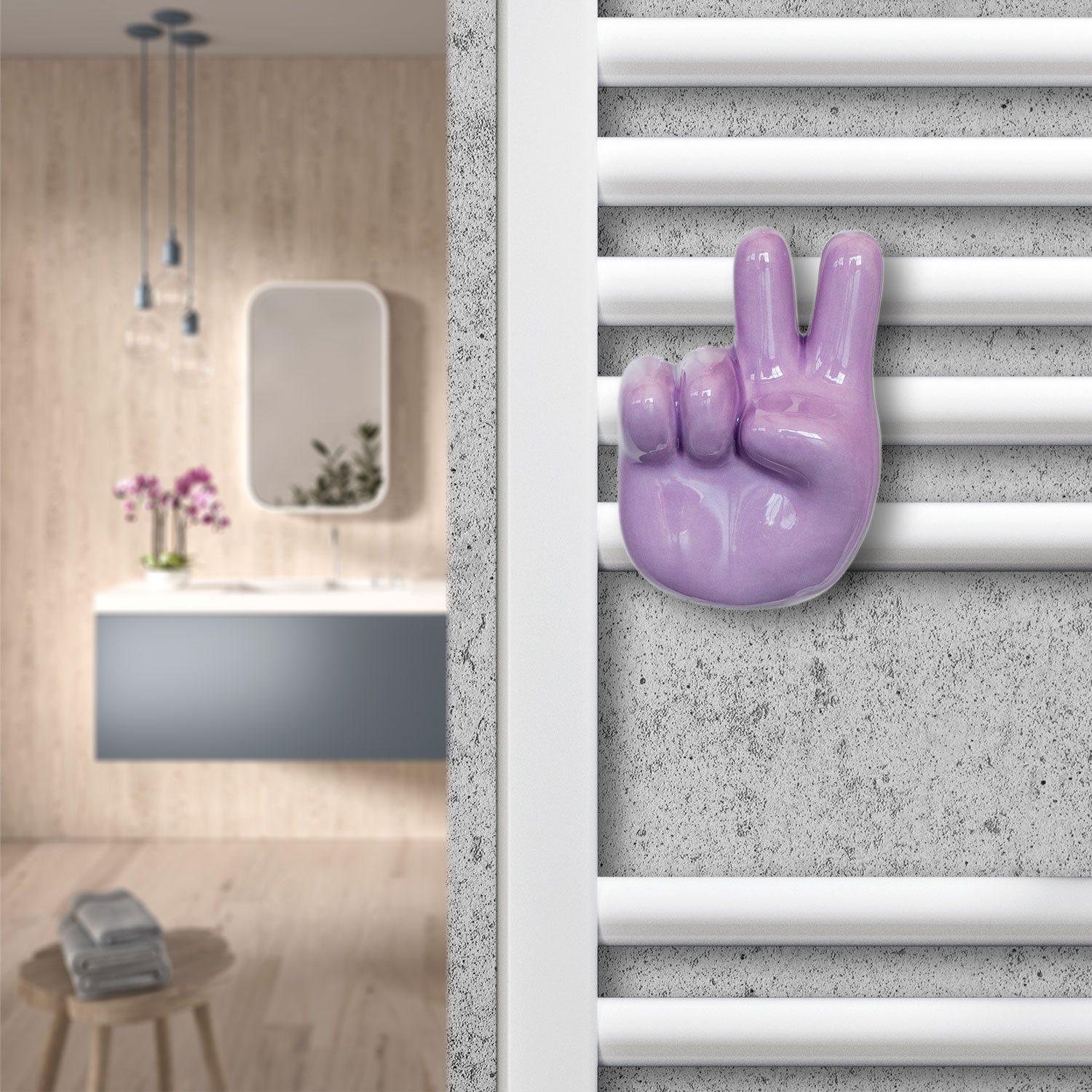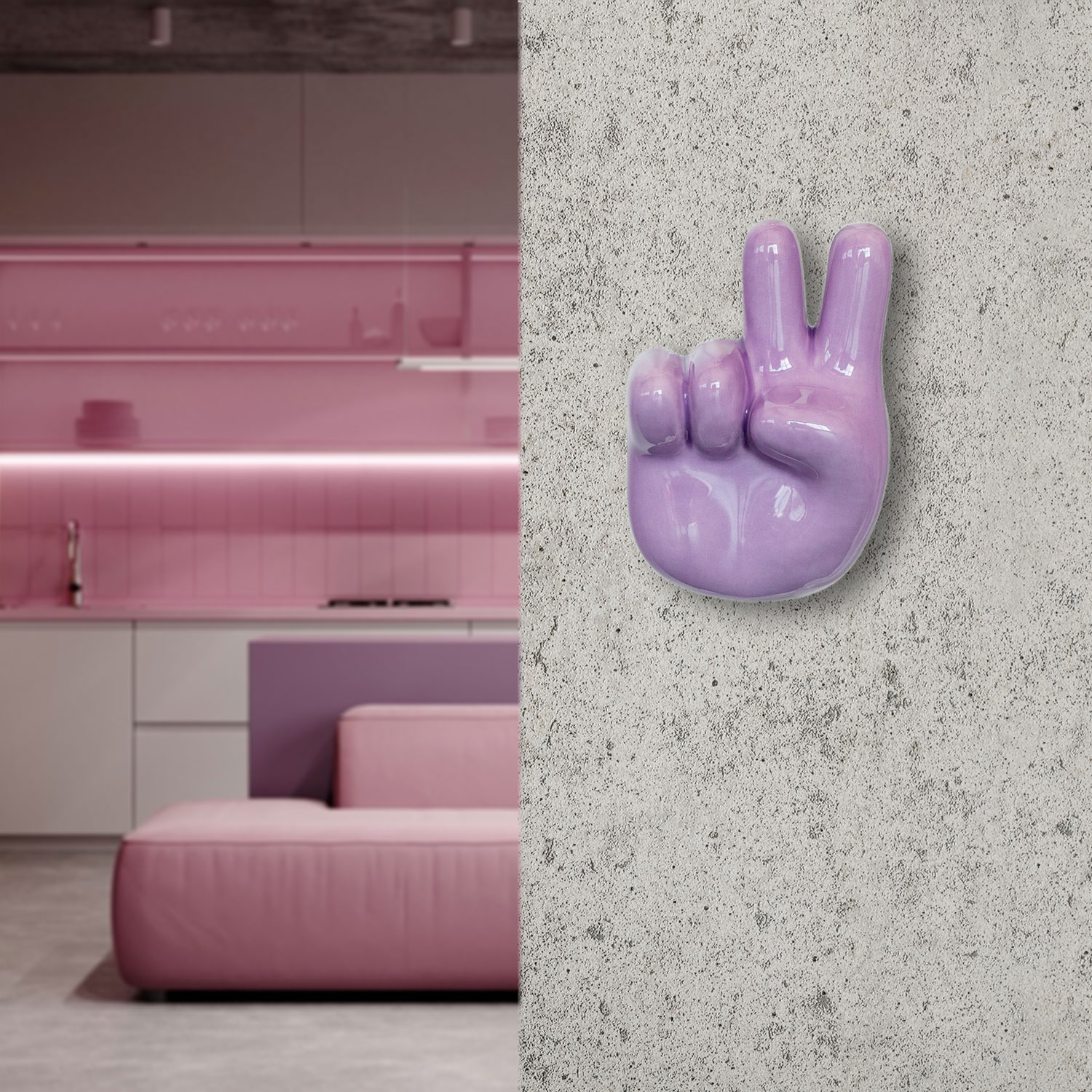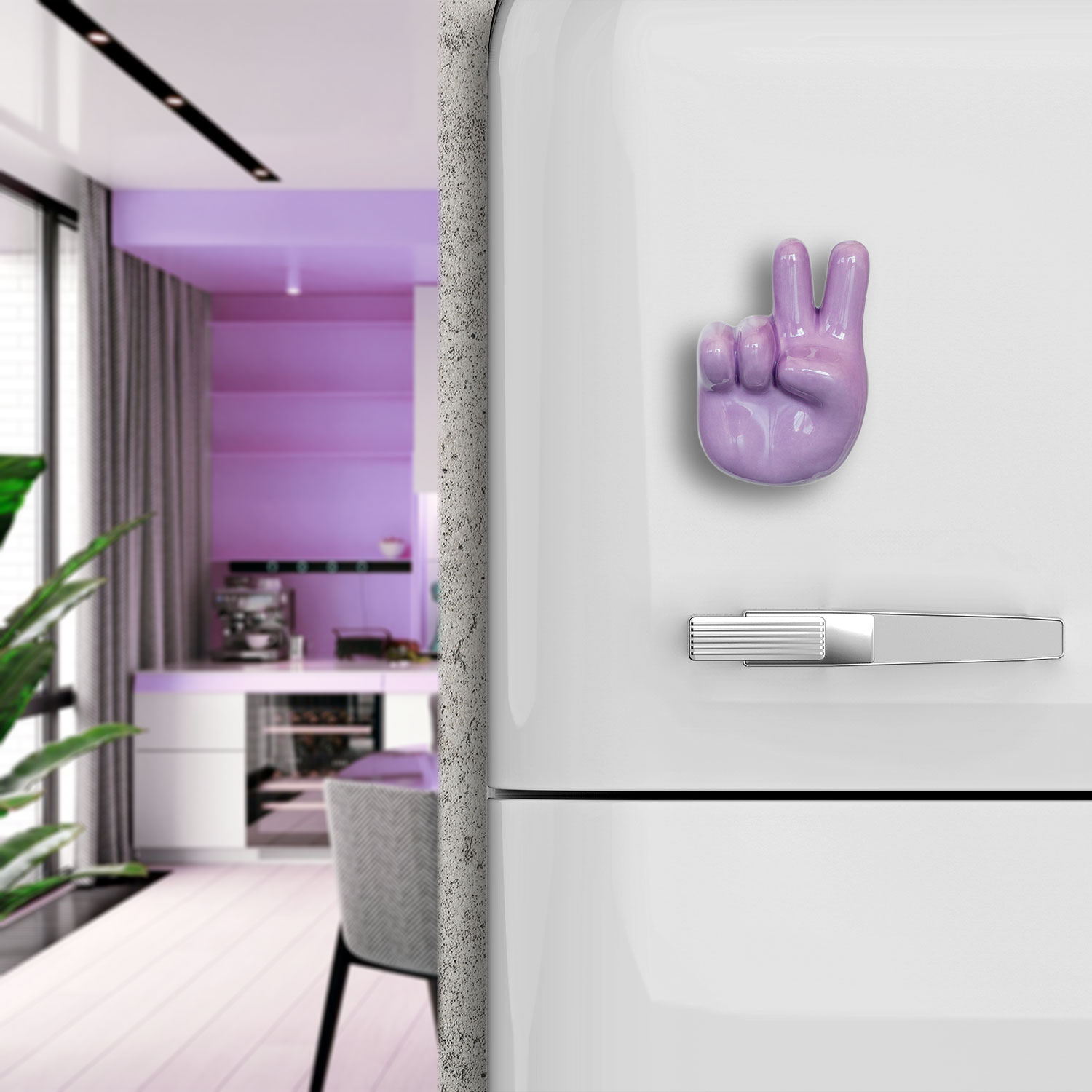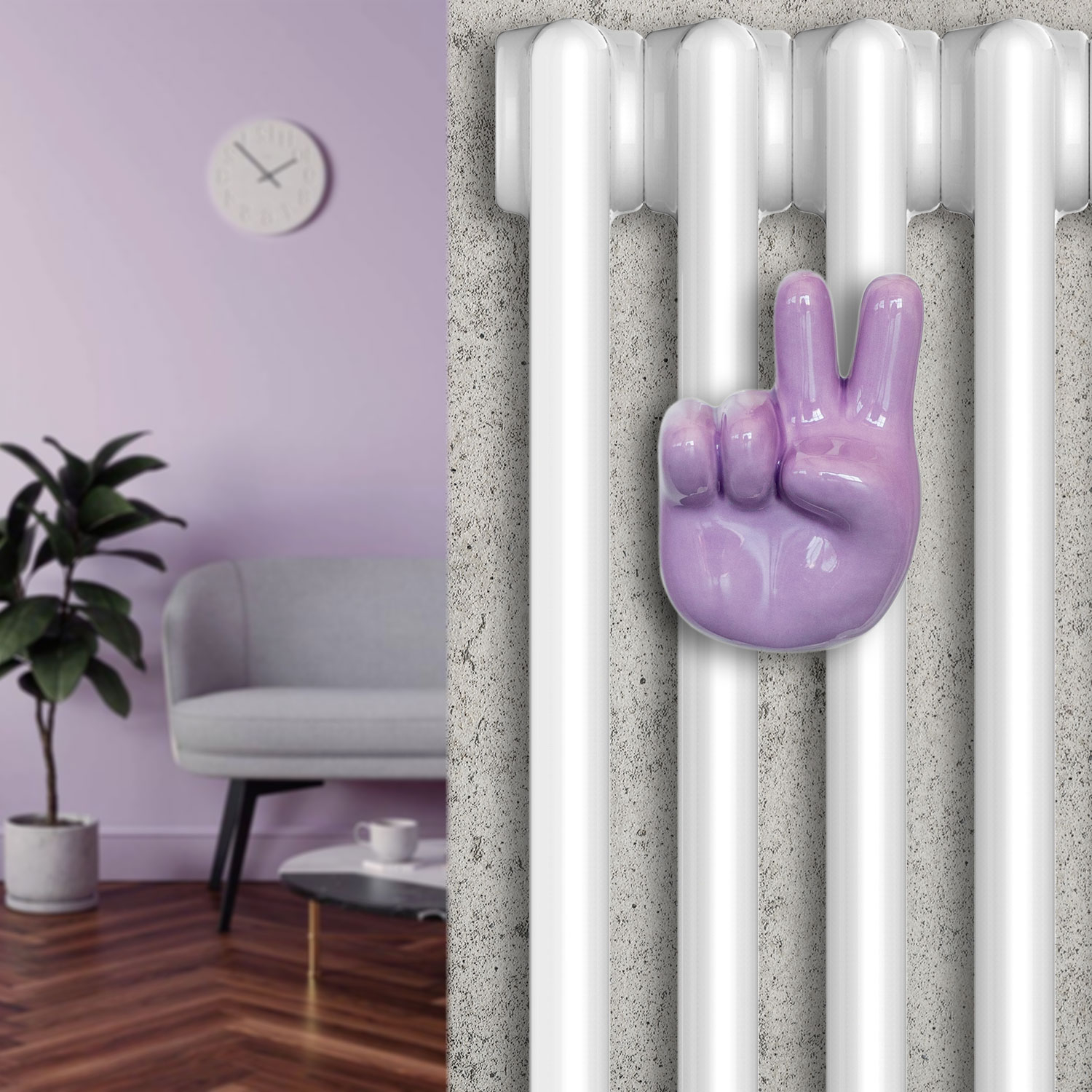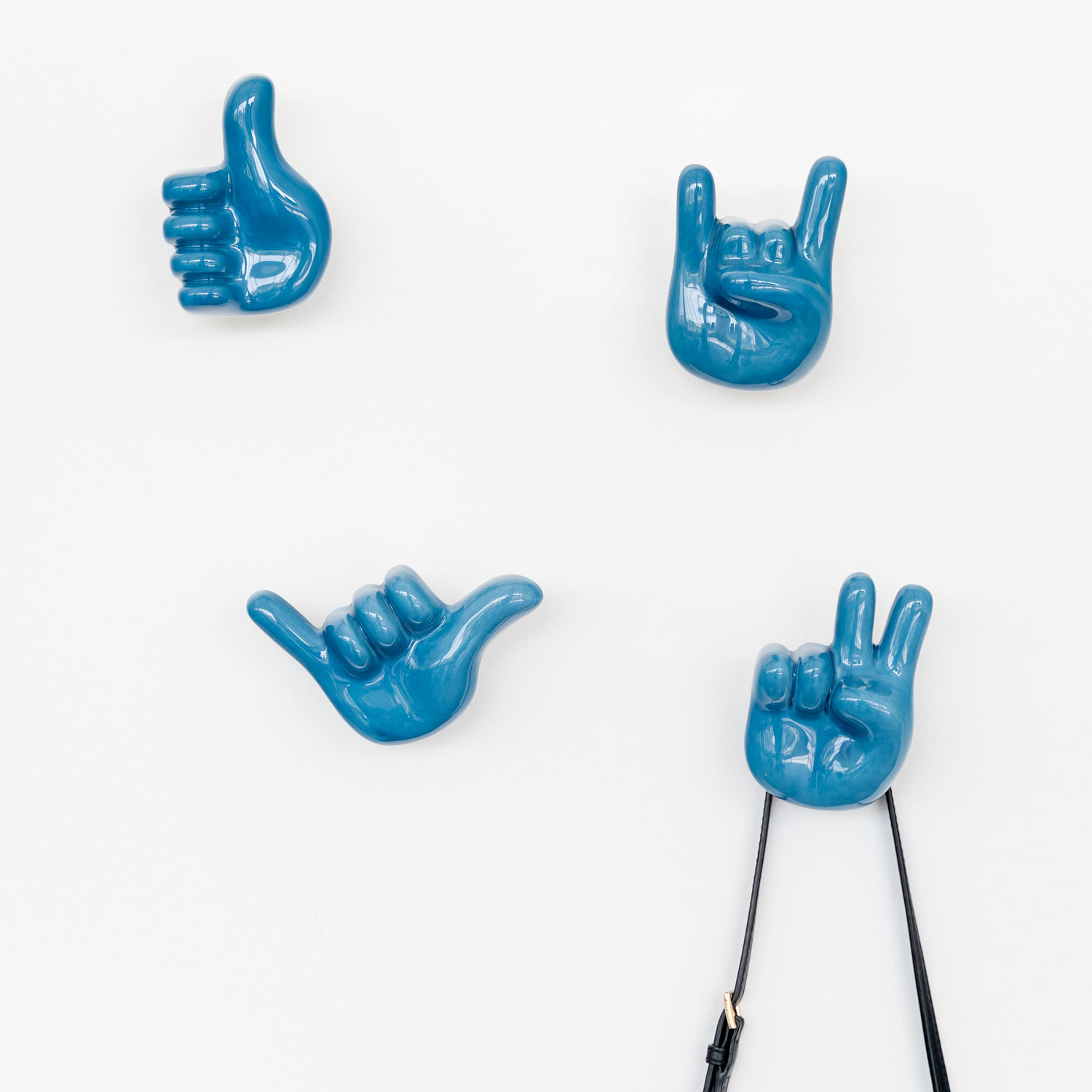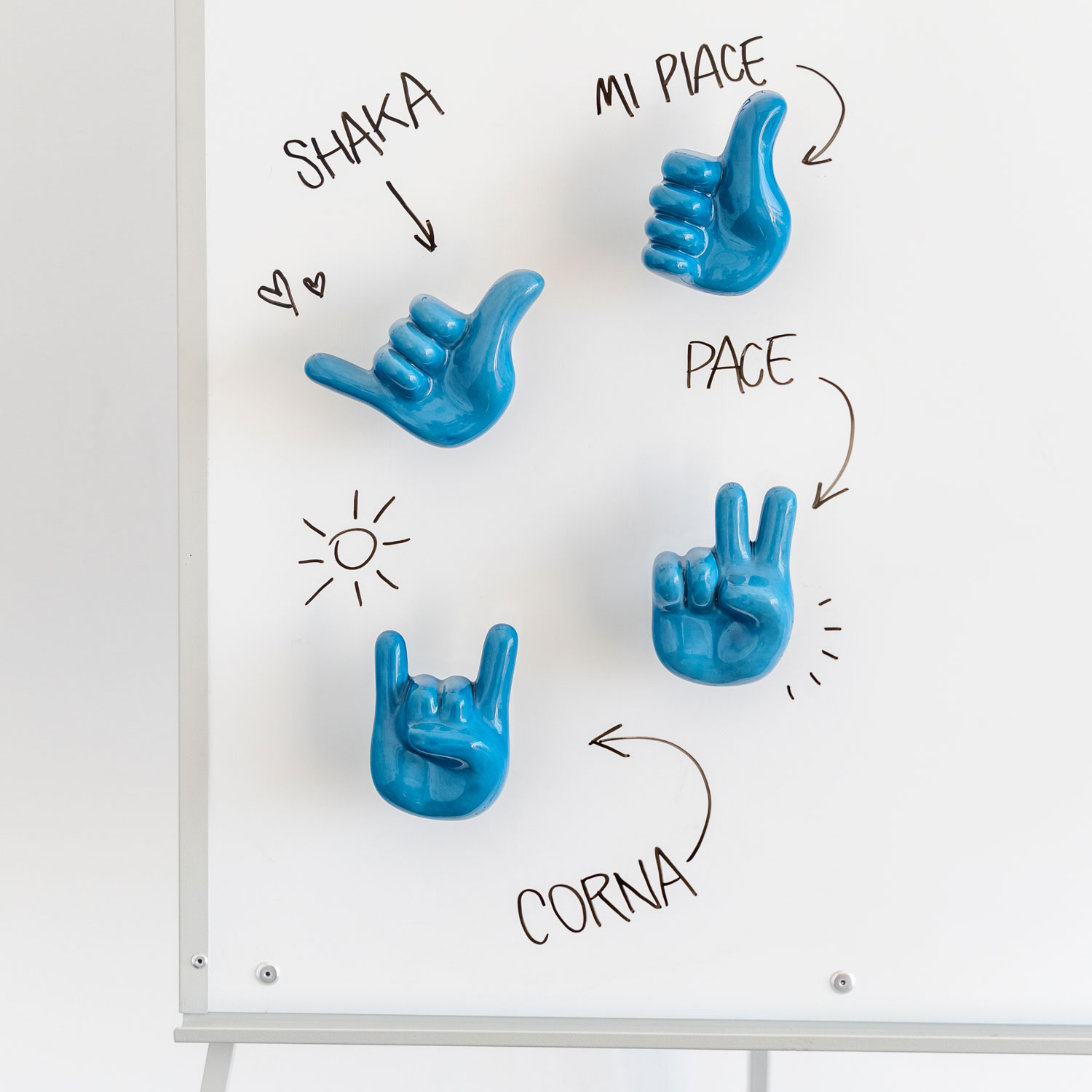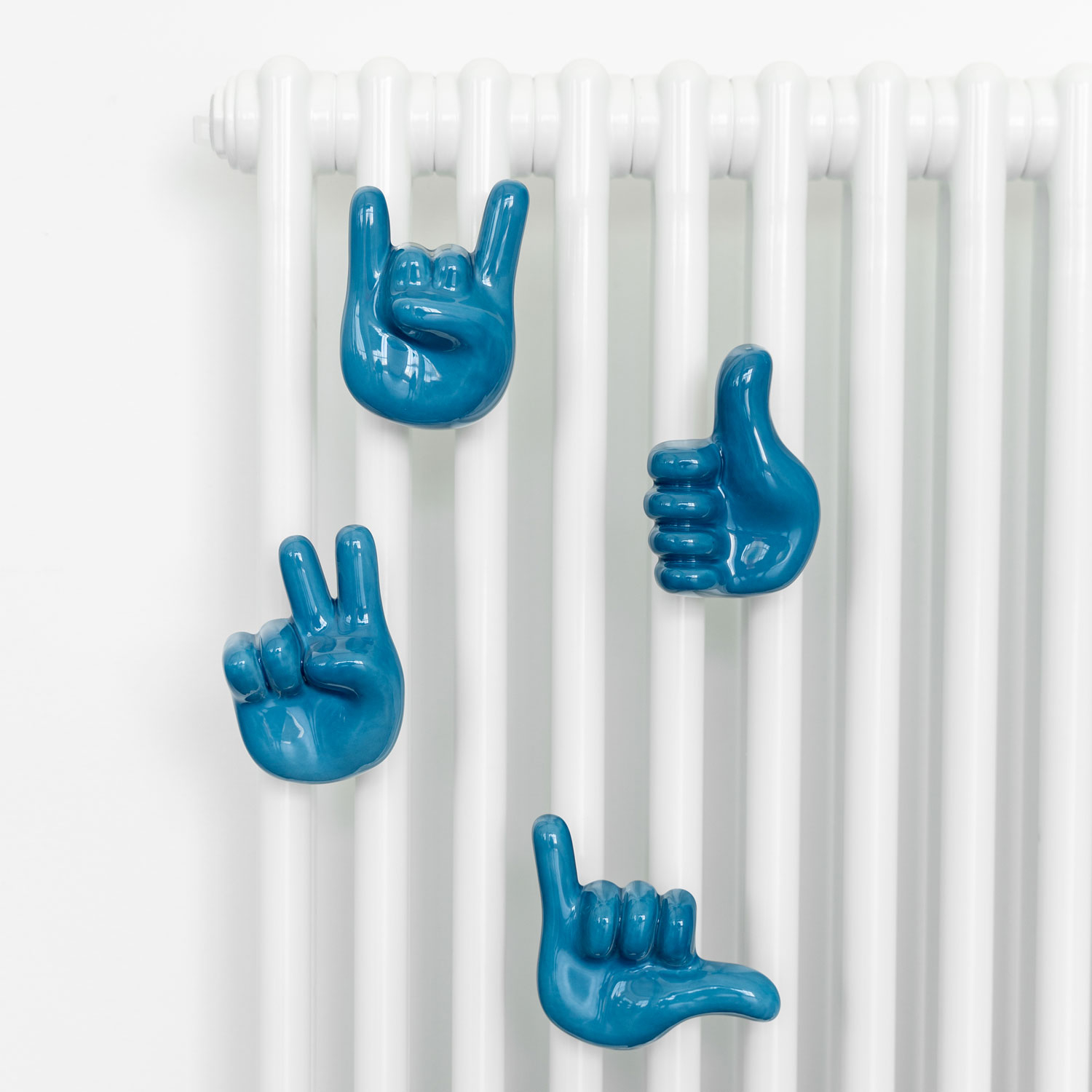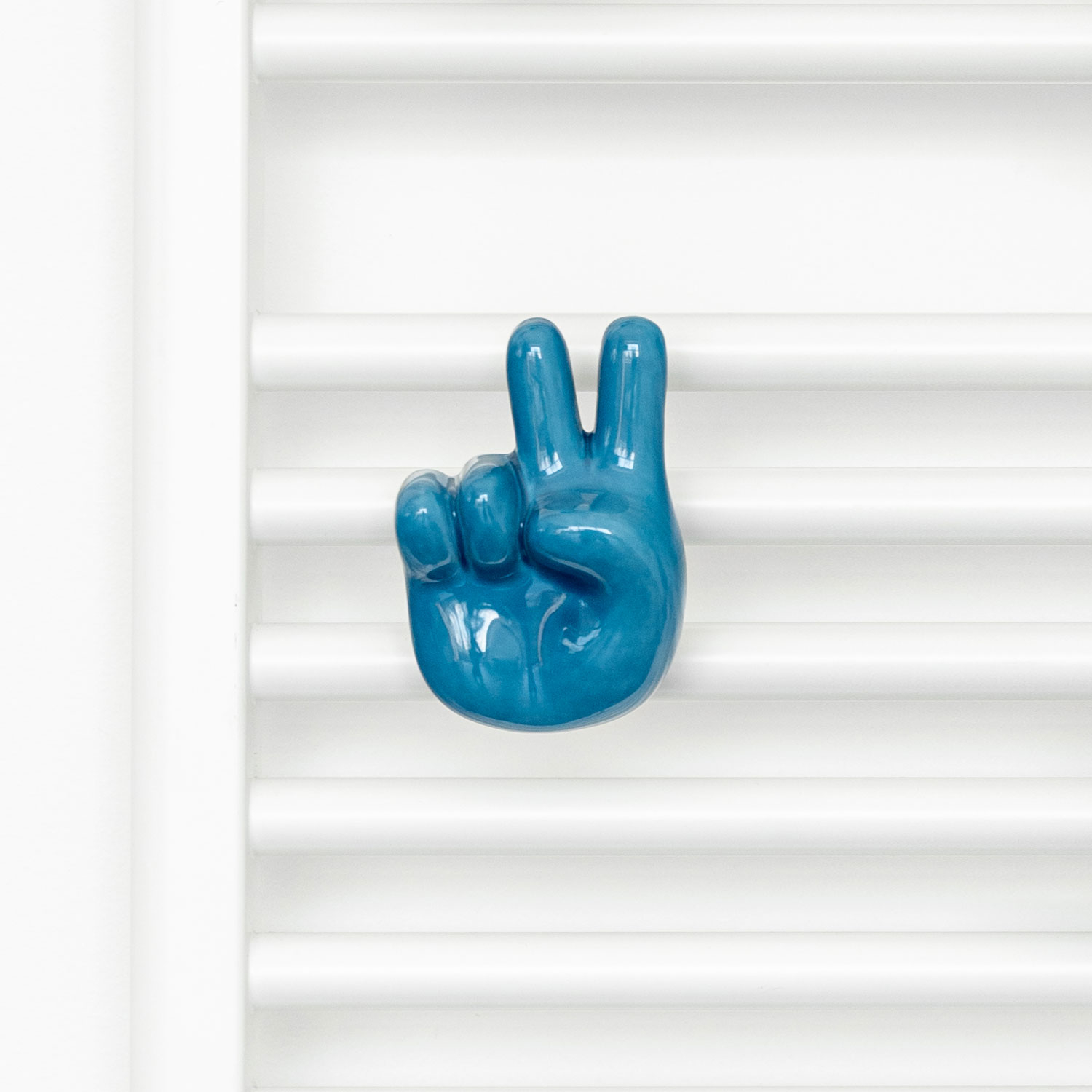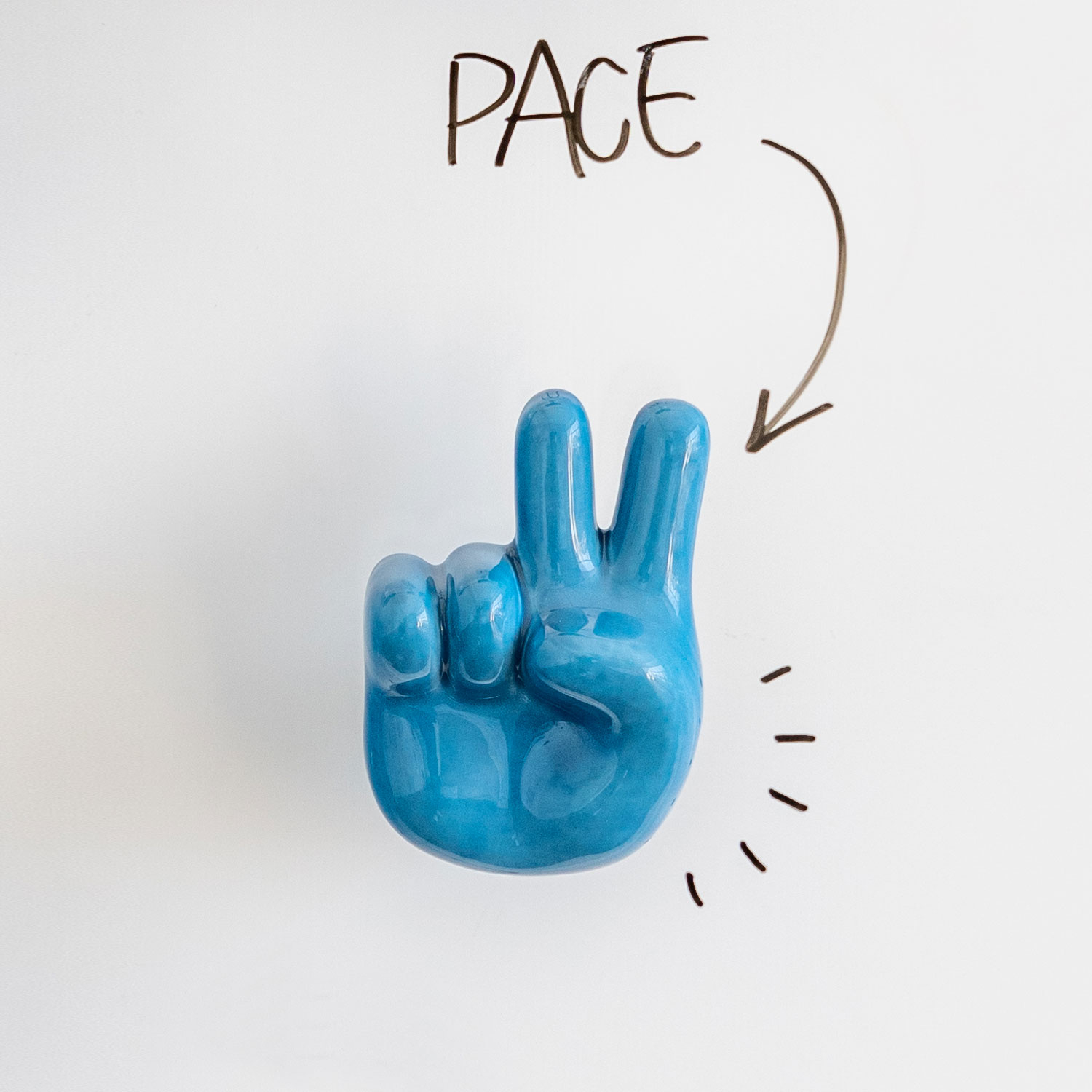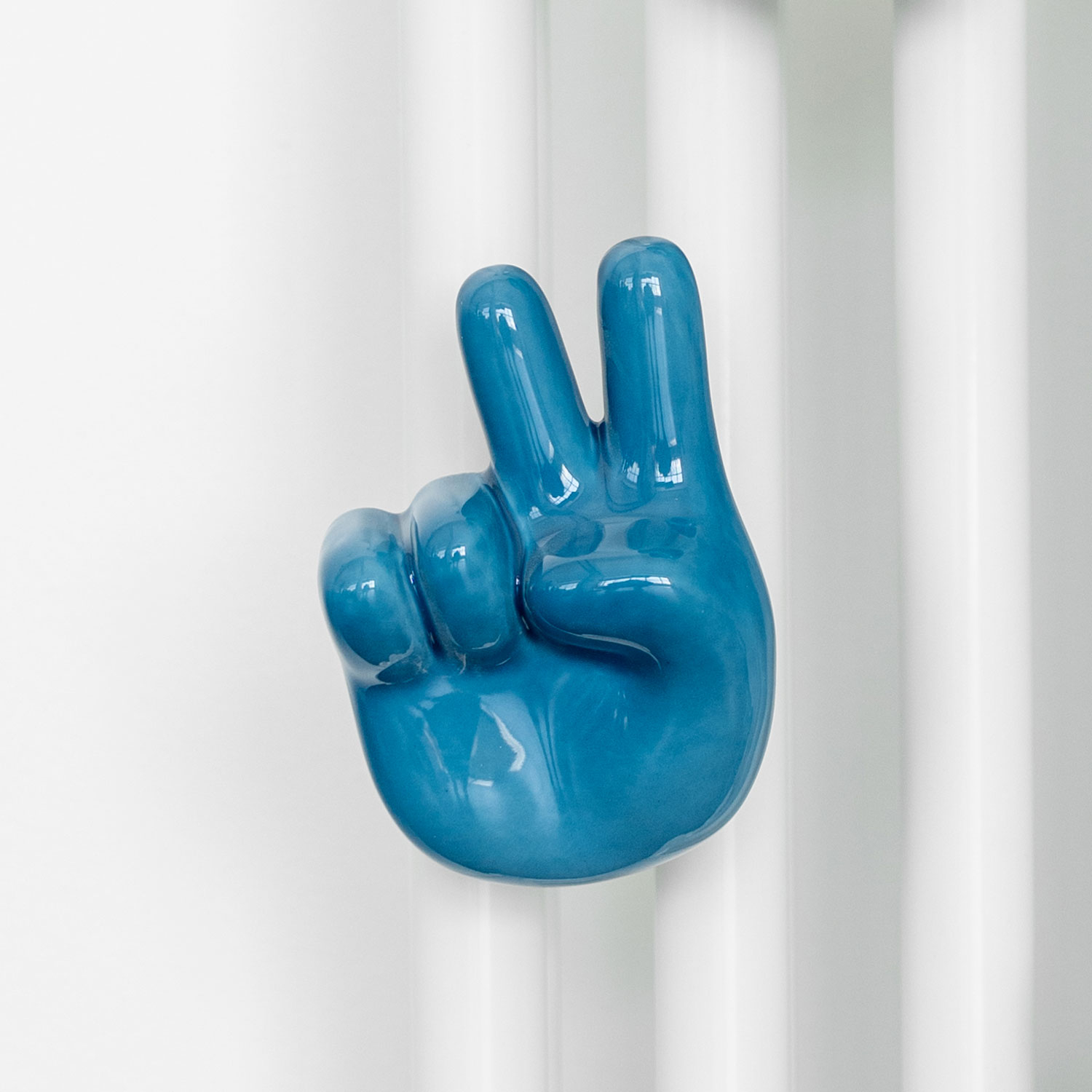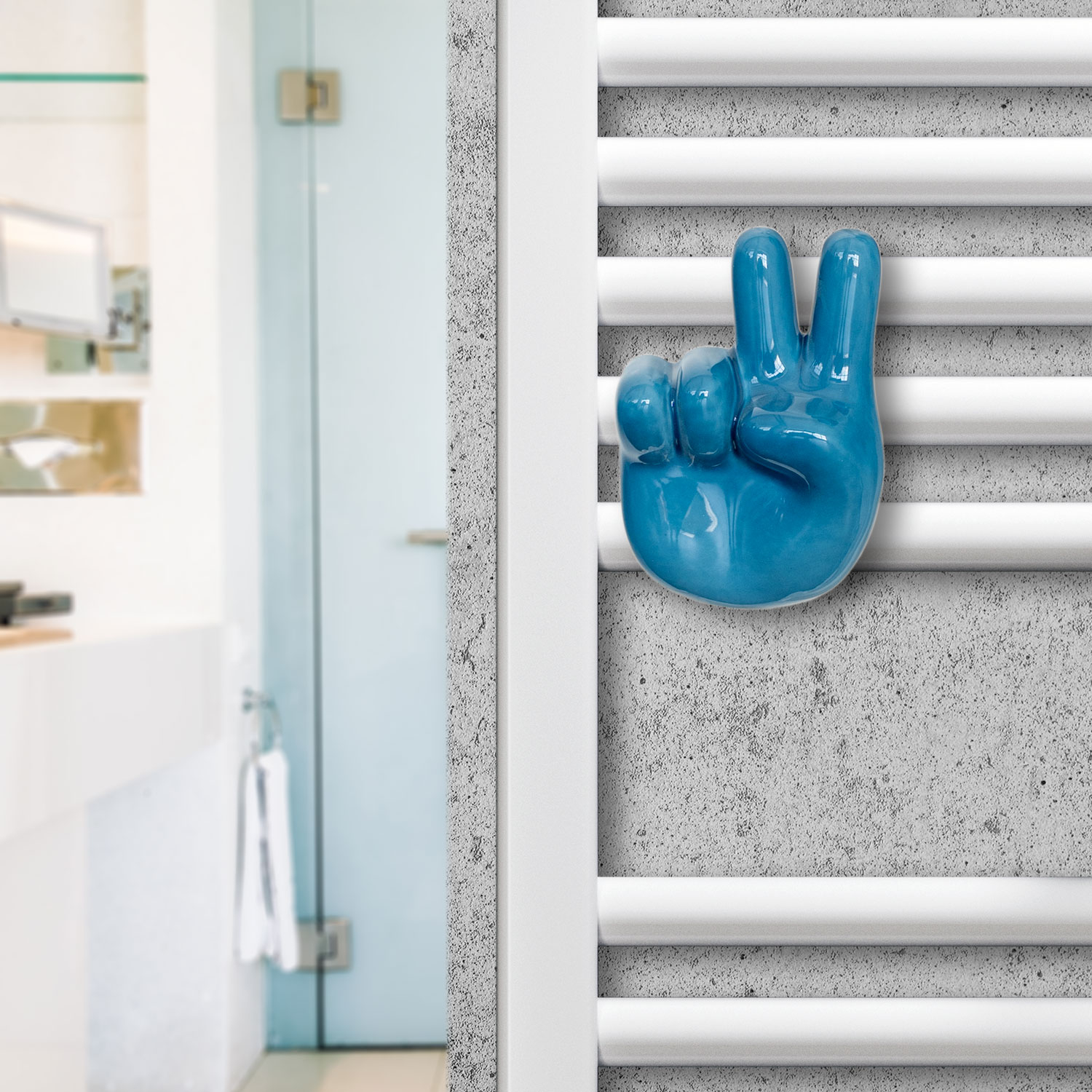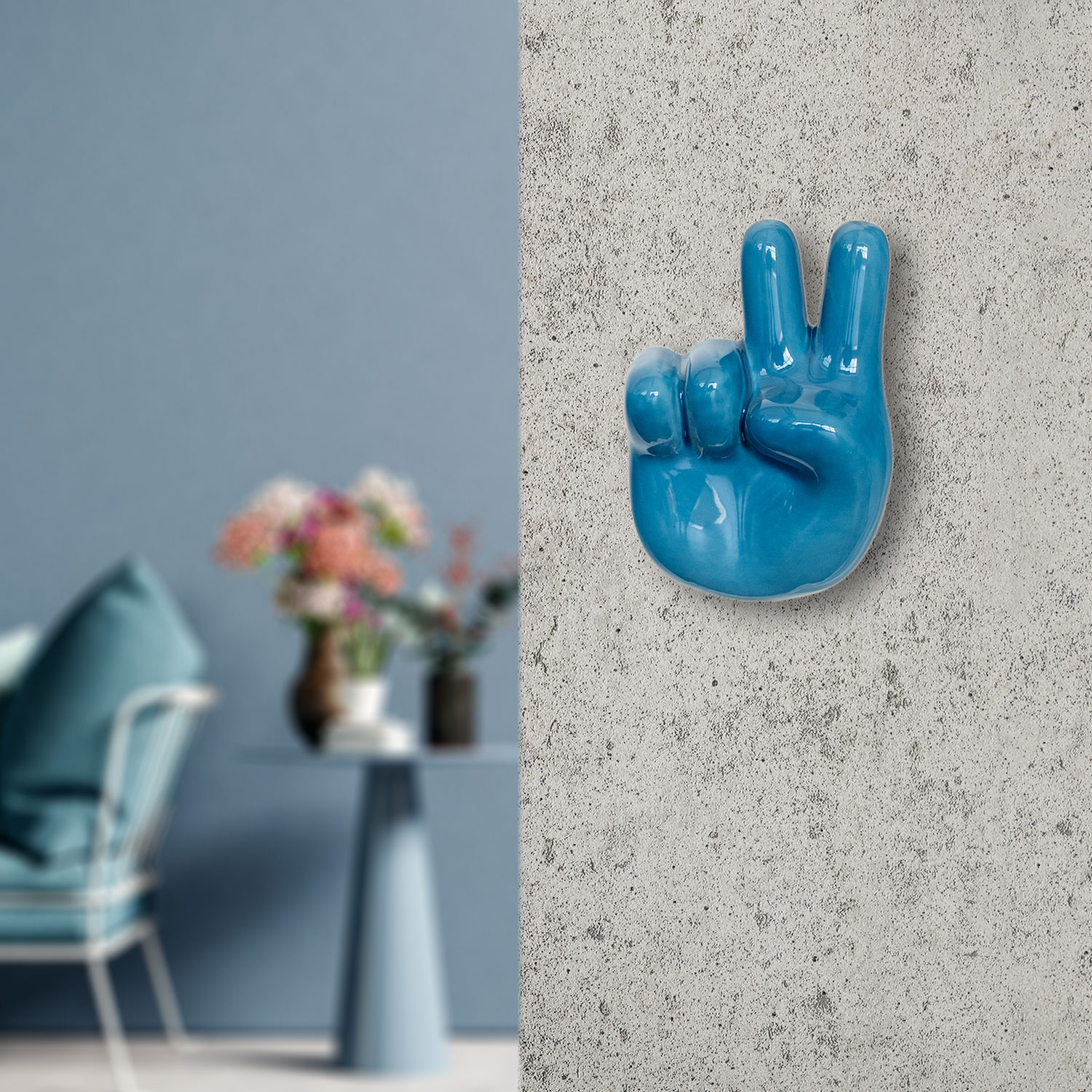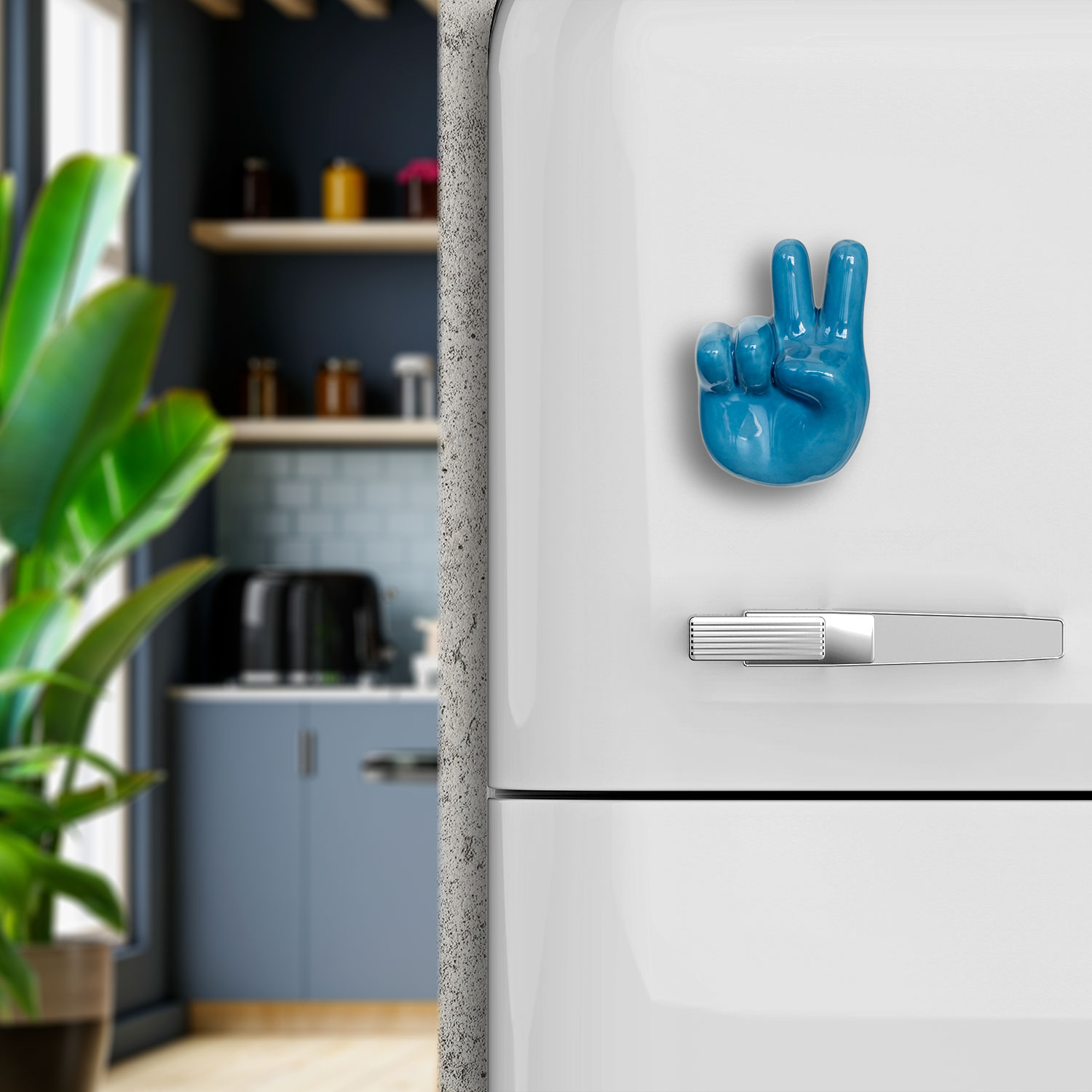 Materials
90% handcrafted ceramic
10% ABS, recyclable plastic
Dimensions
Height: 11 cm
Width: 8 cm
Depth: 7 cm
A story about me
The V-shaped finger mark can indicate victory or peace, if the palm is facing the observer. The same sign, done with the back of the hand, is considered an insult in England, Ireland, Australia, New Zealand and South Africa.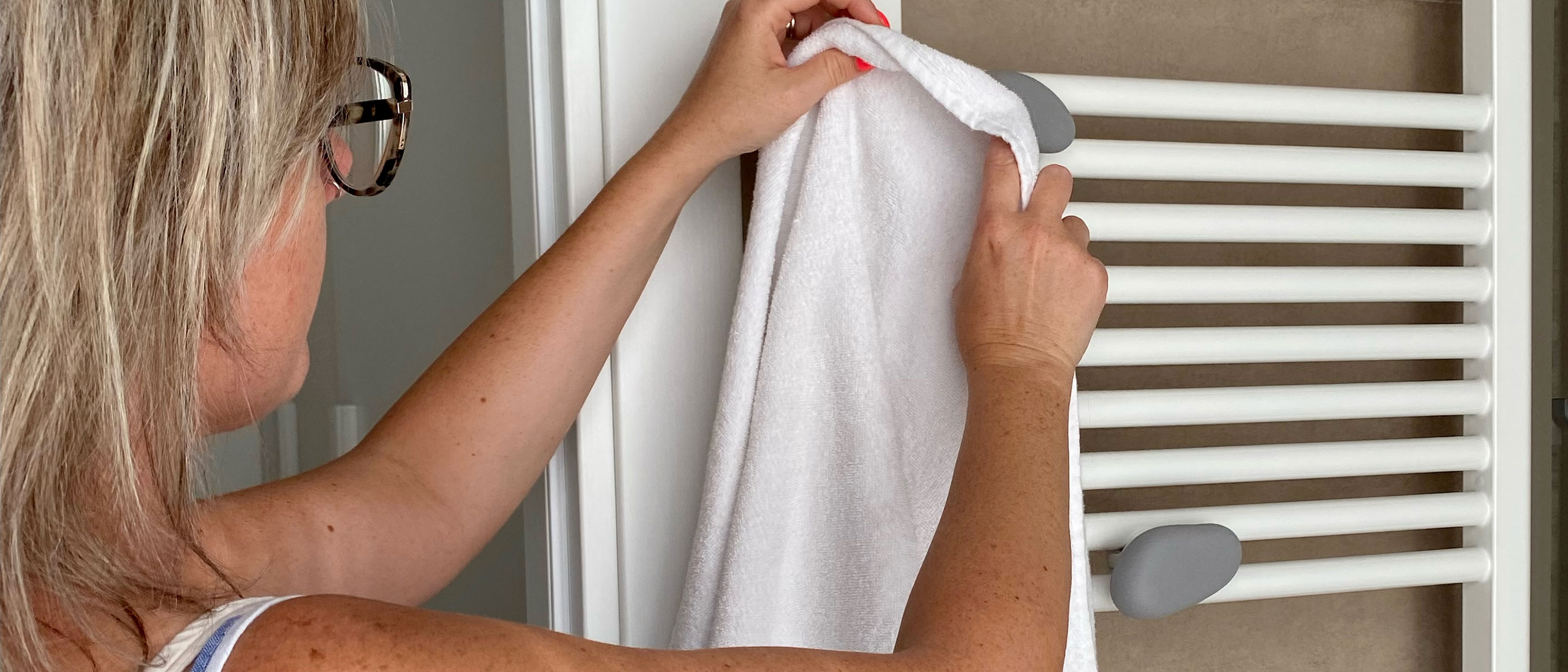 All the ways to use Letshelter
Don't trust buying a Letshelter? See how our brave customers have installed their Letshelter hangers in every situation and room of the house!
Read More