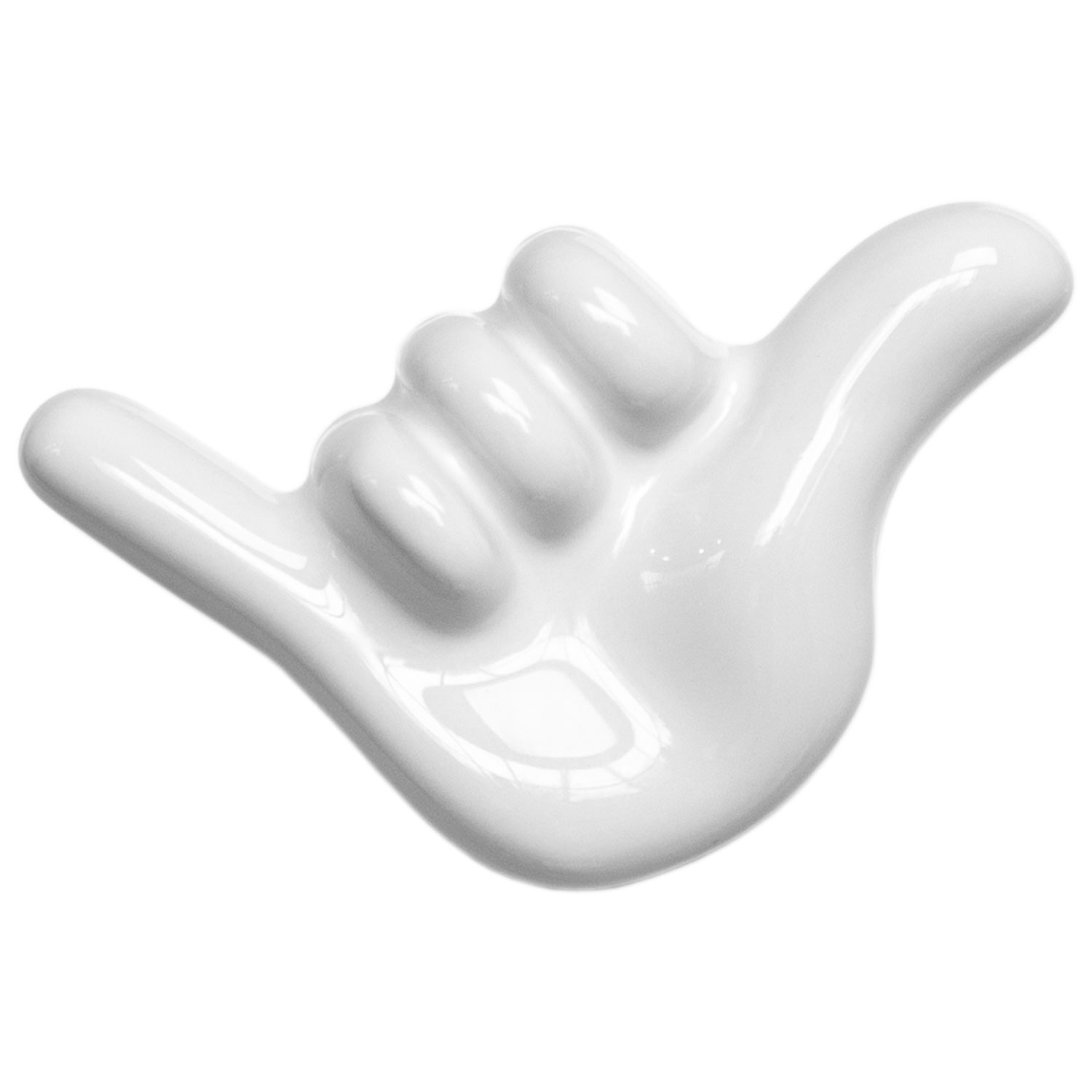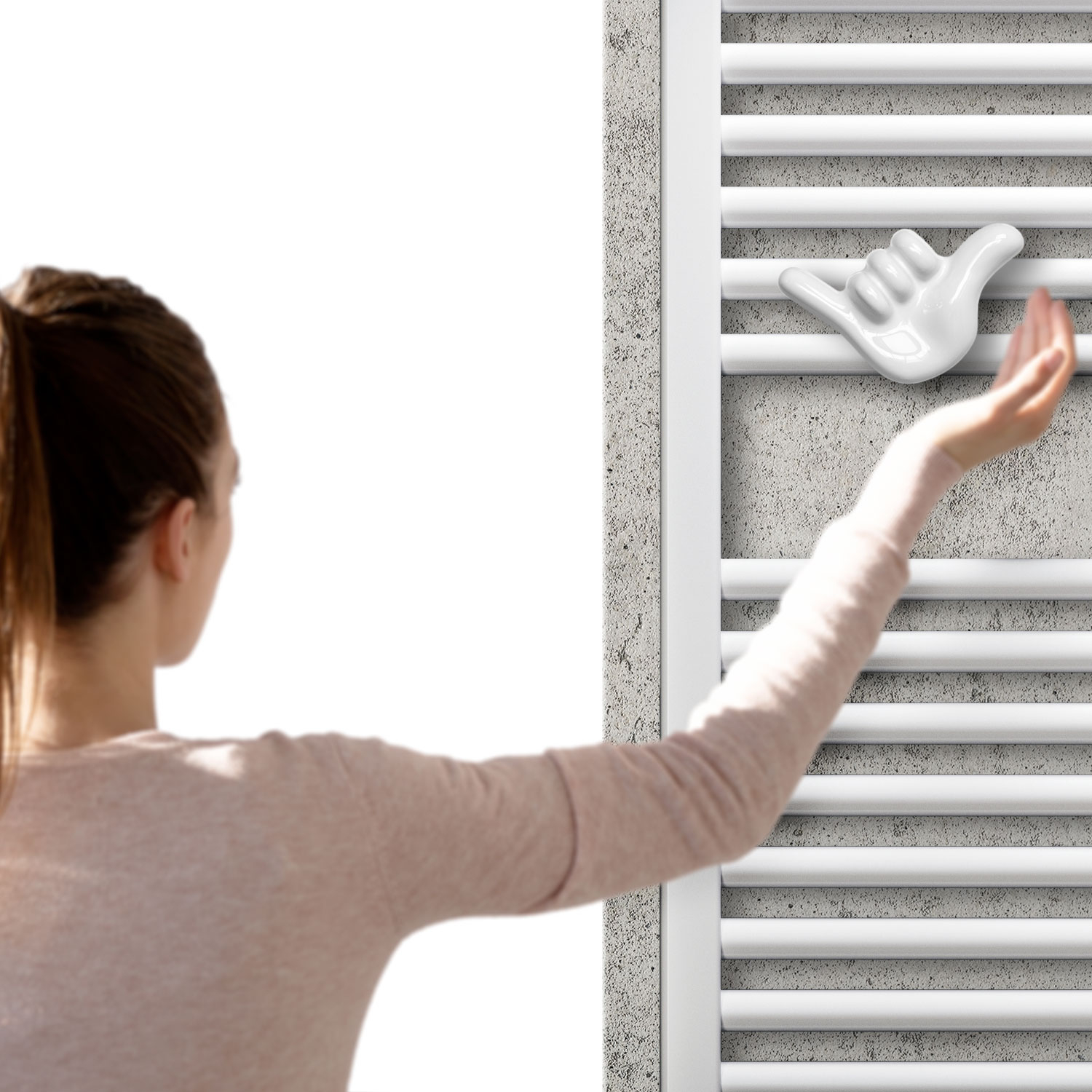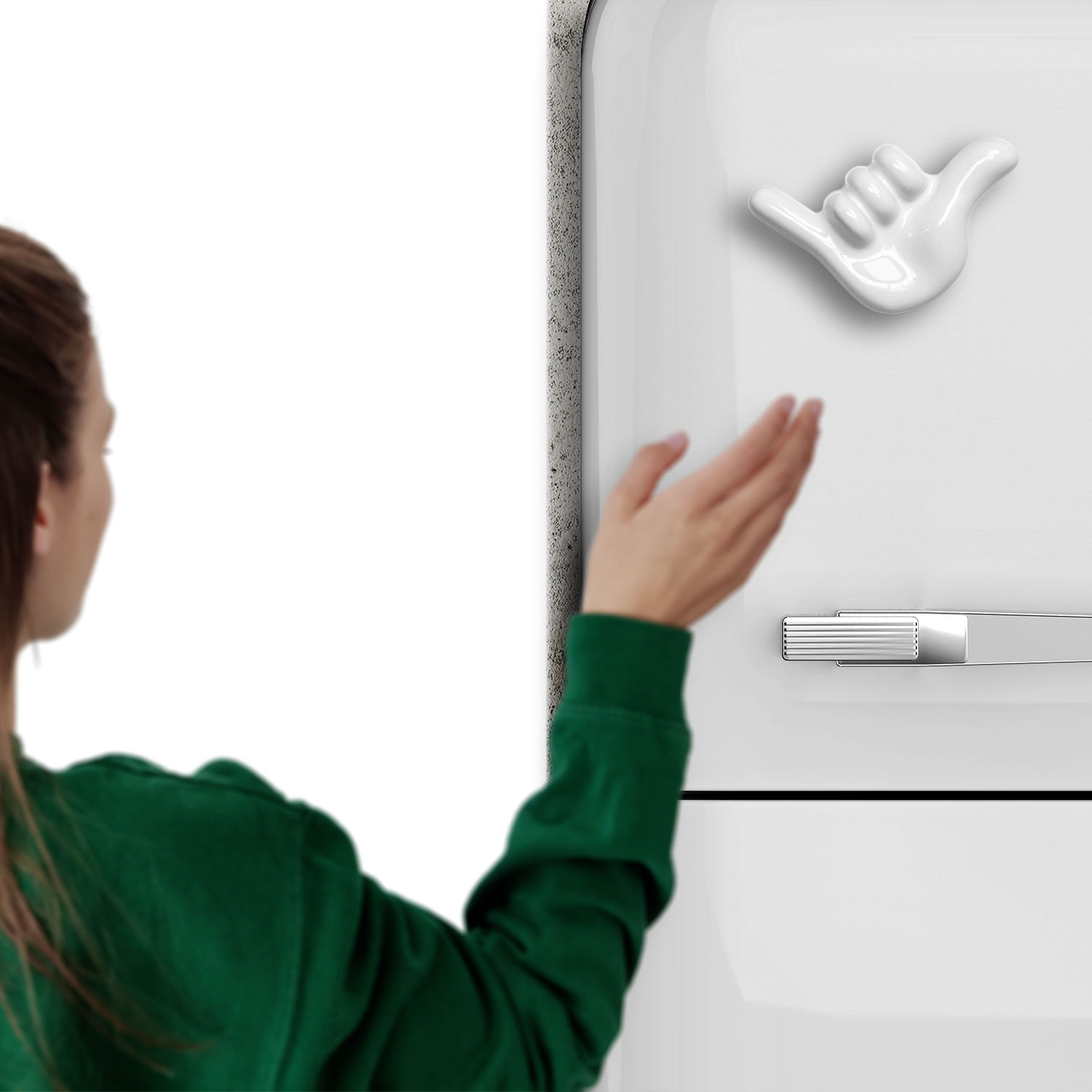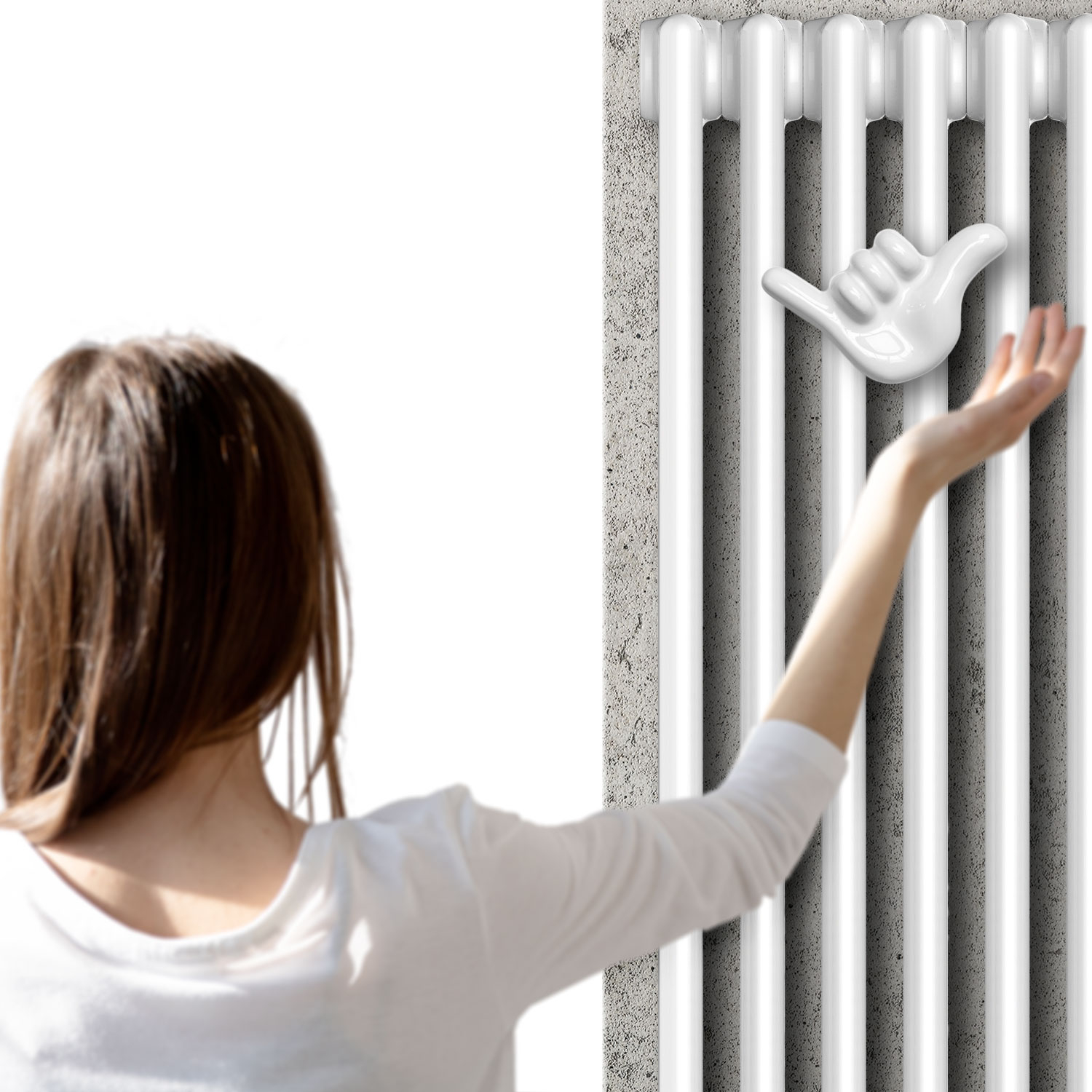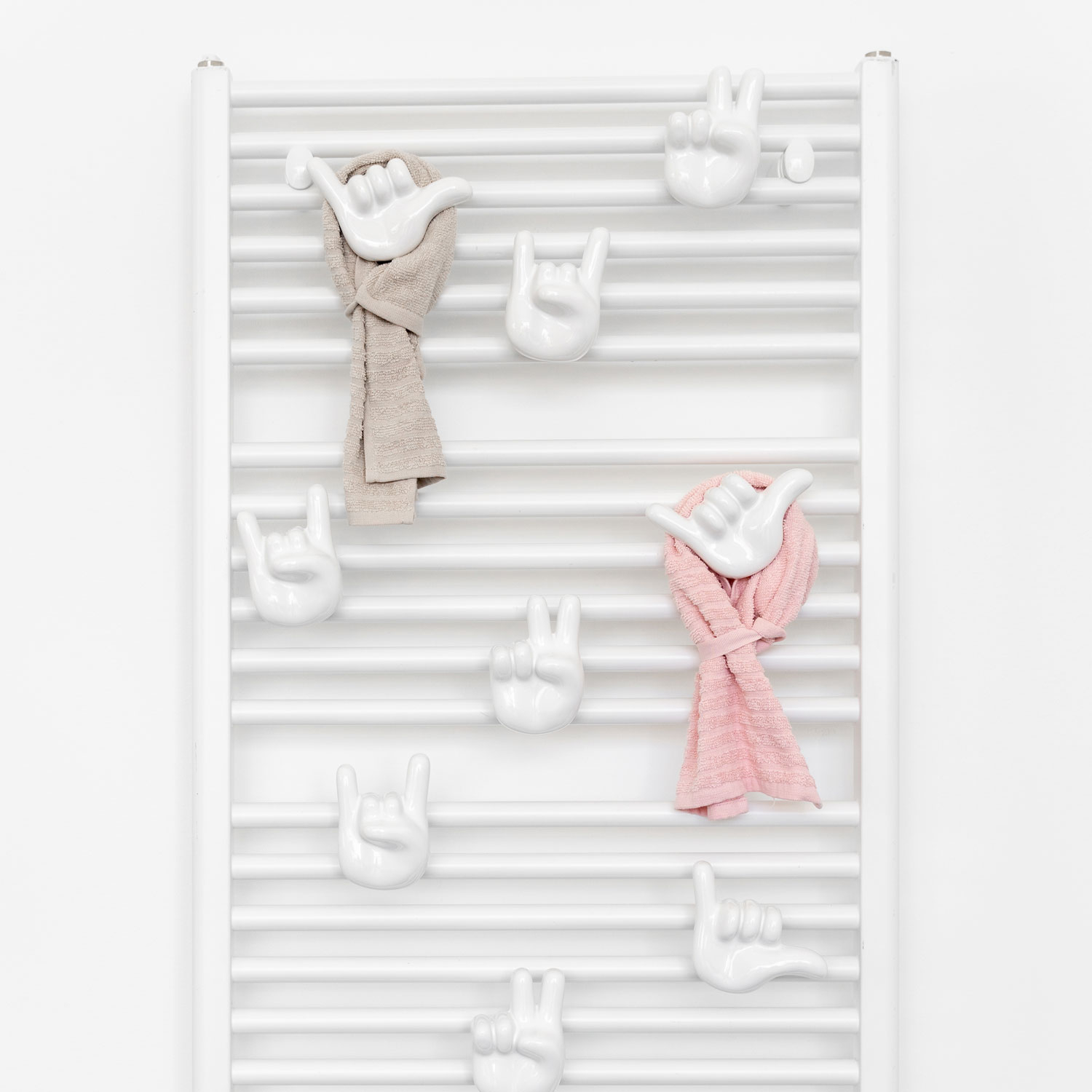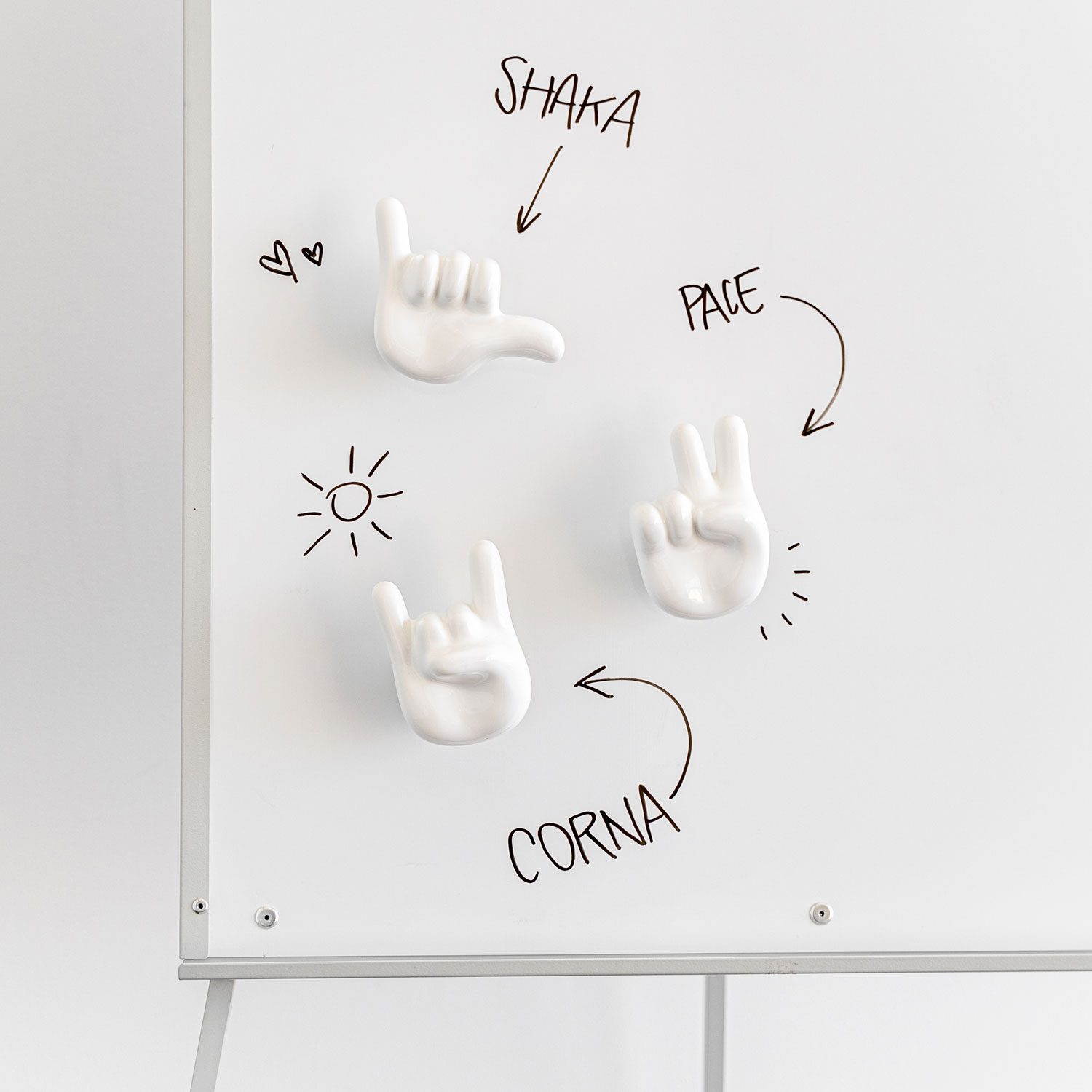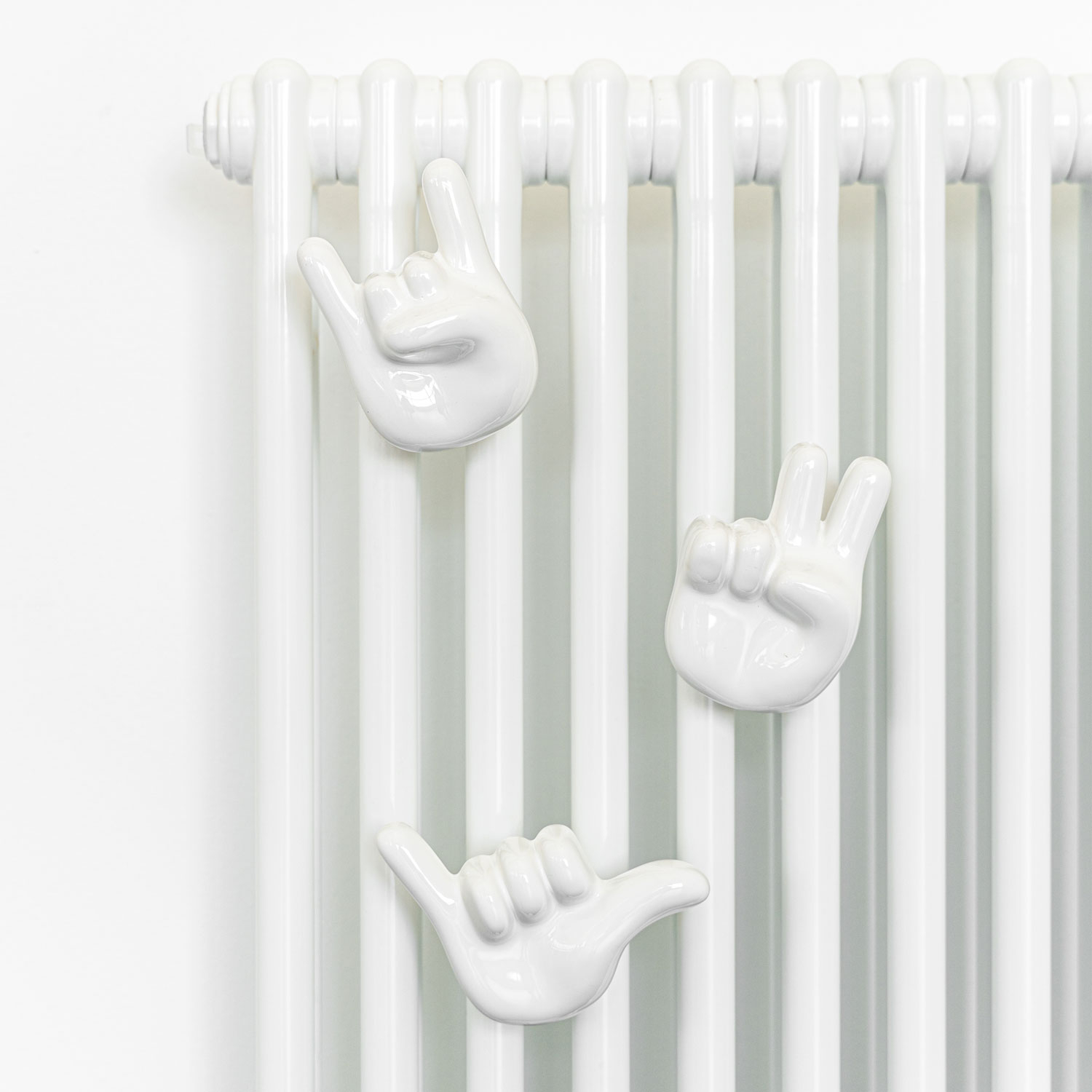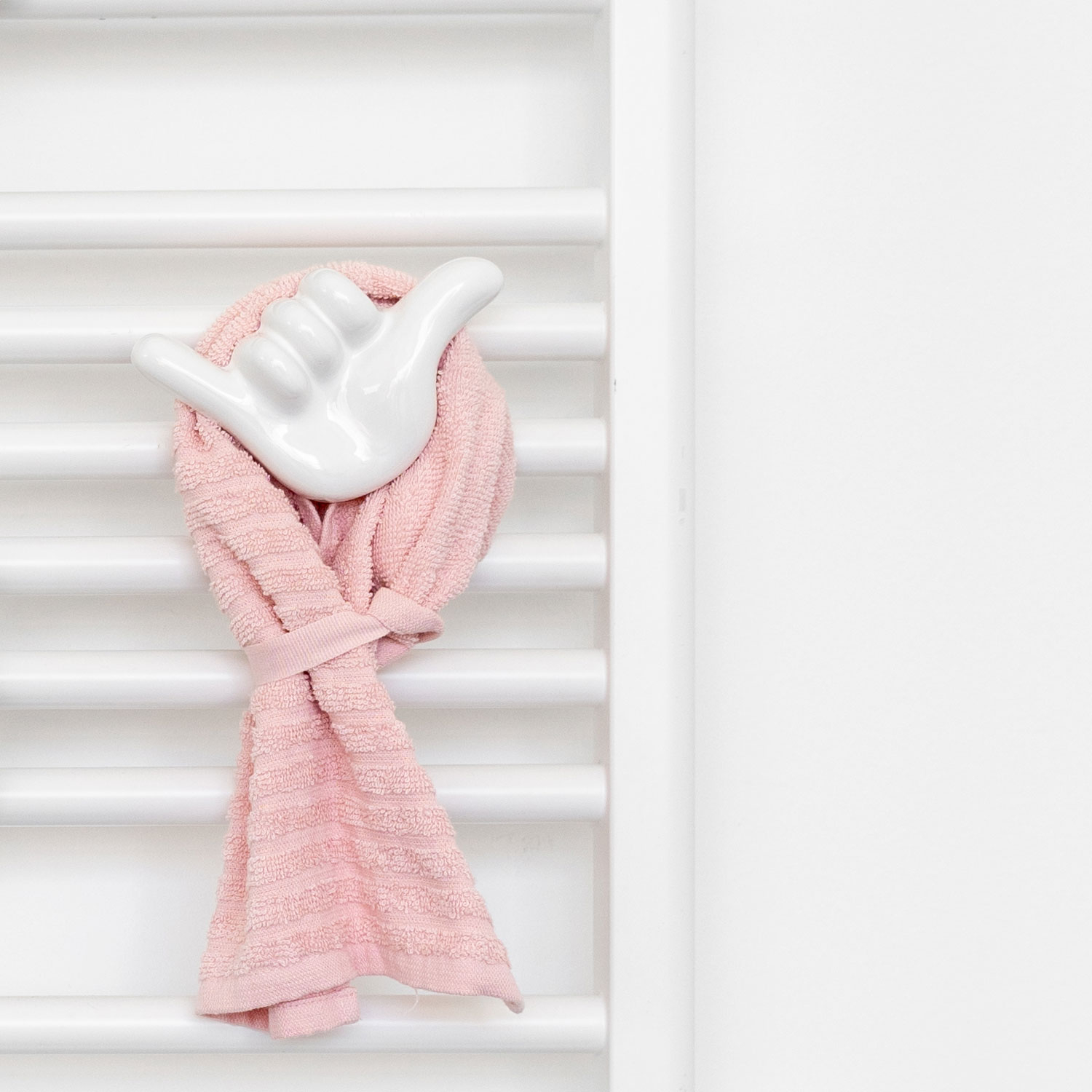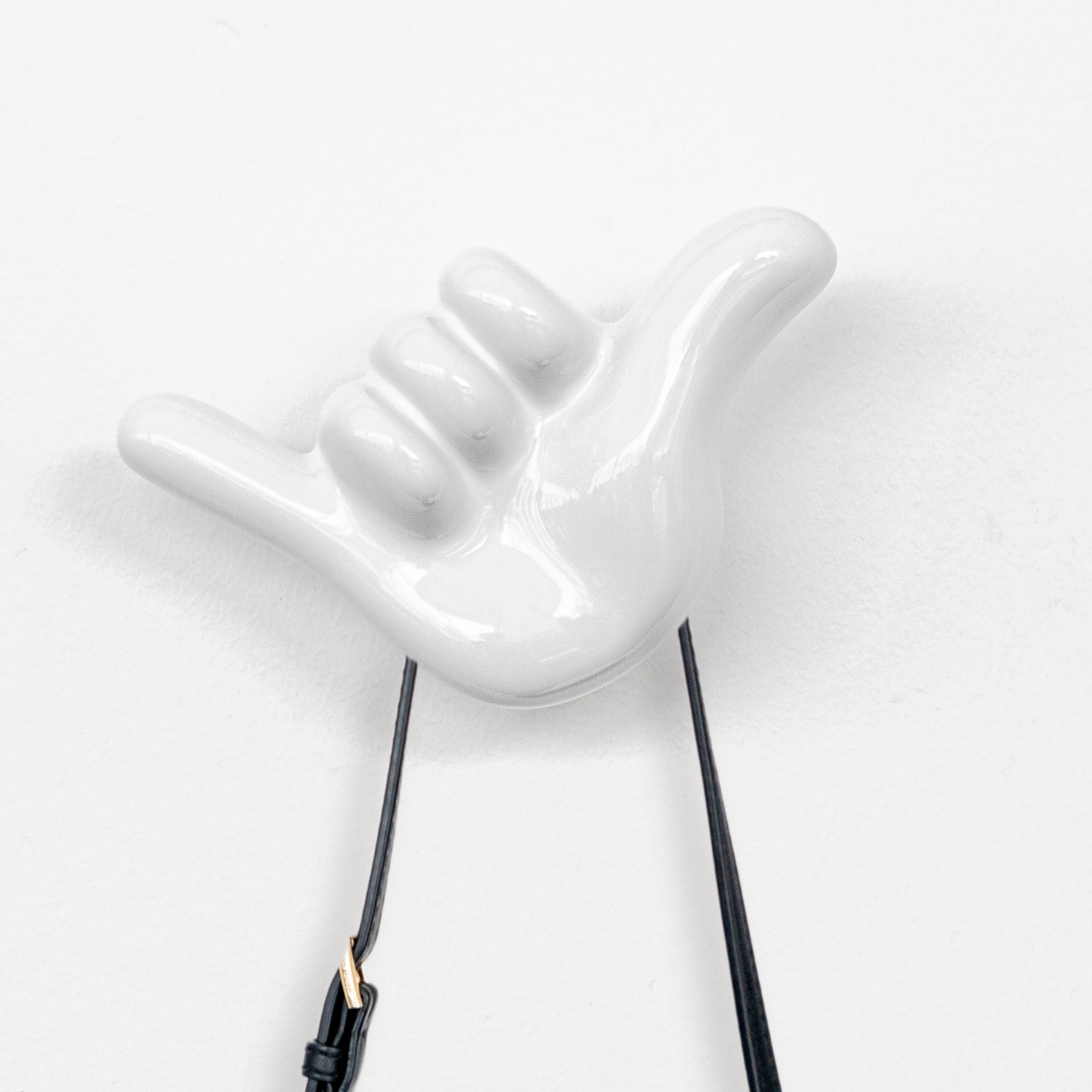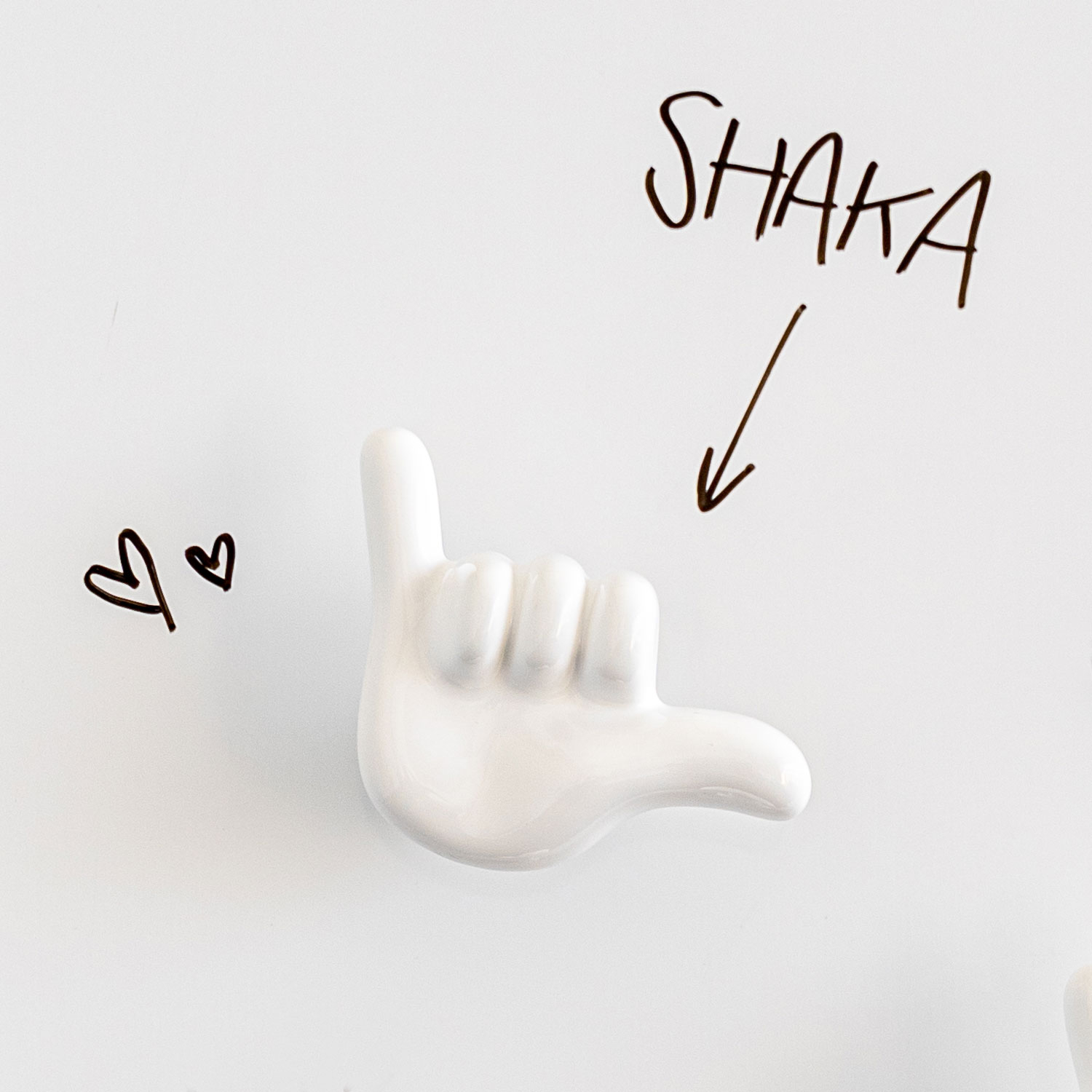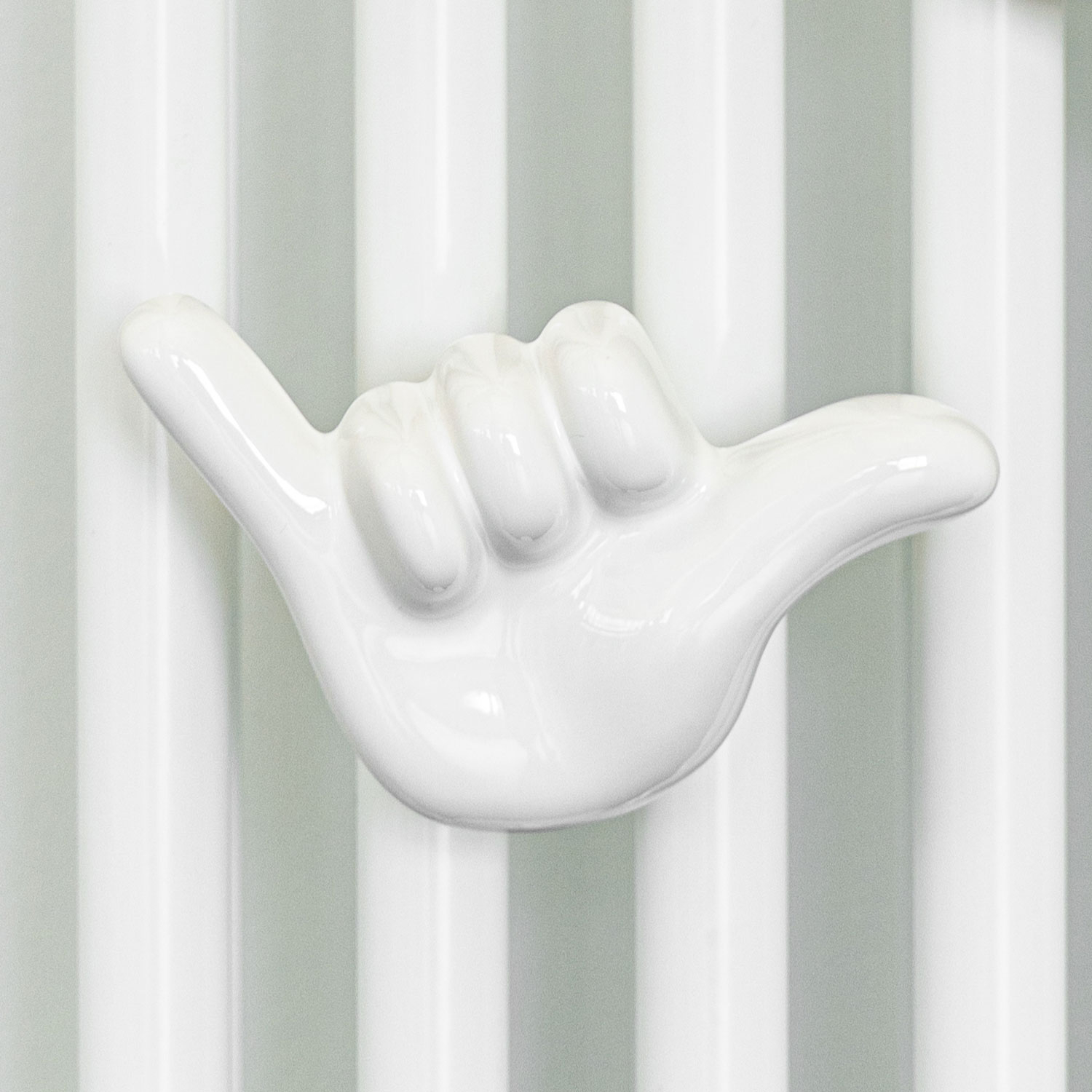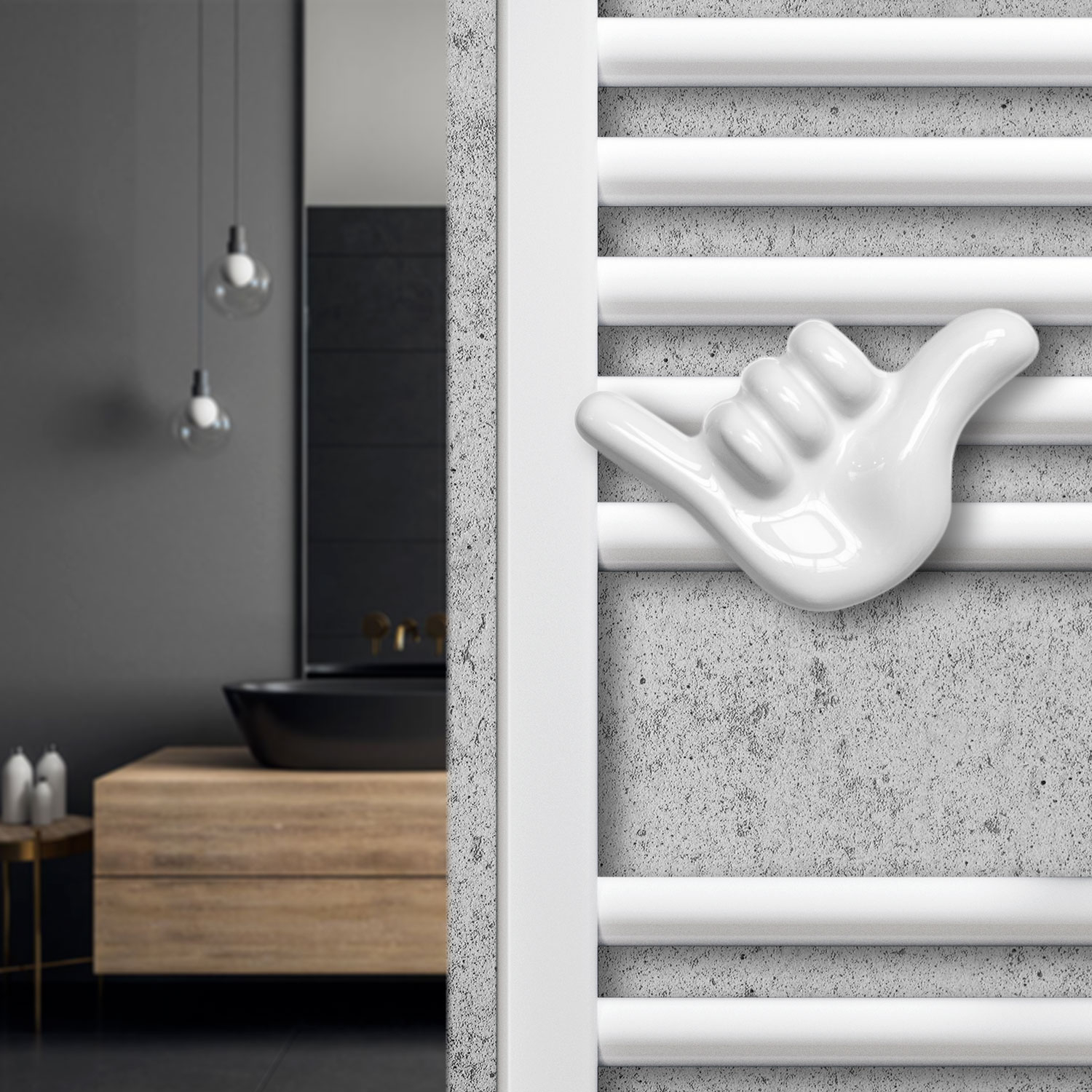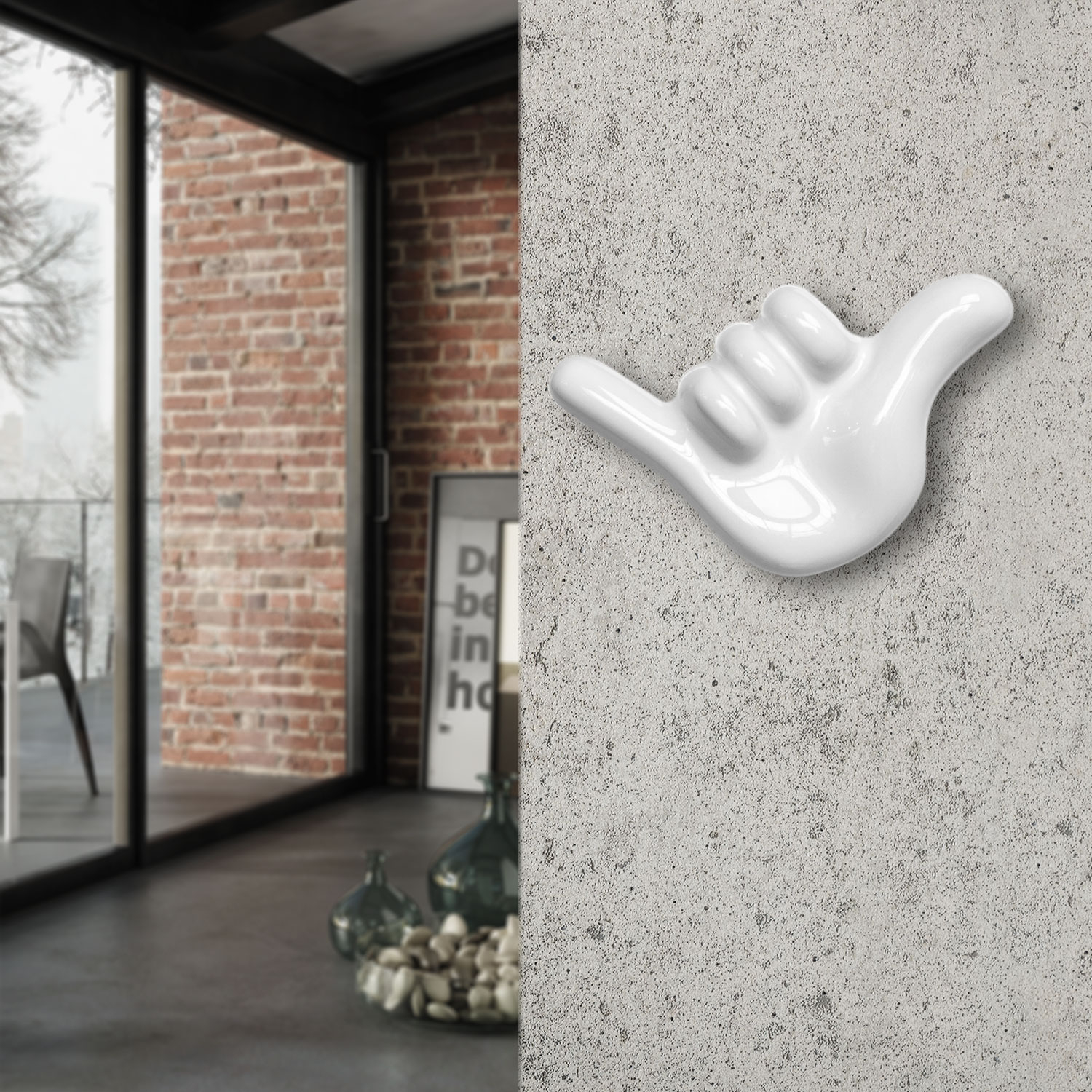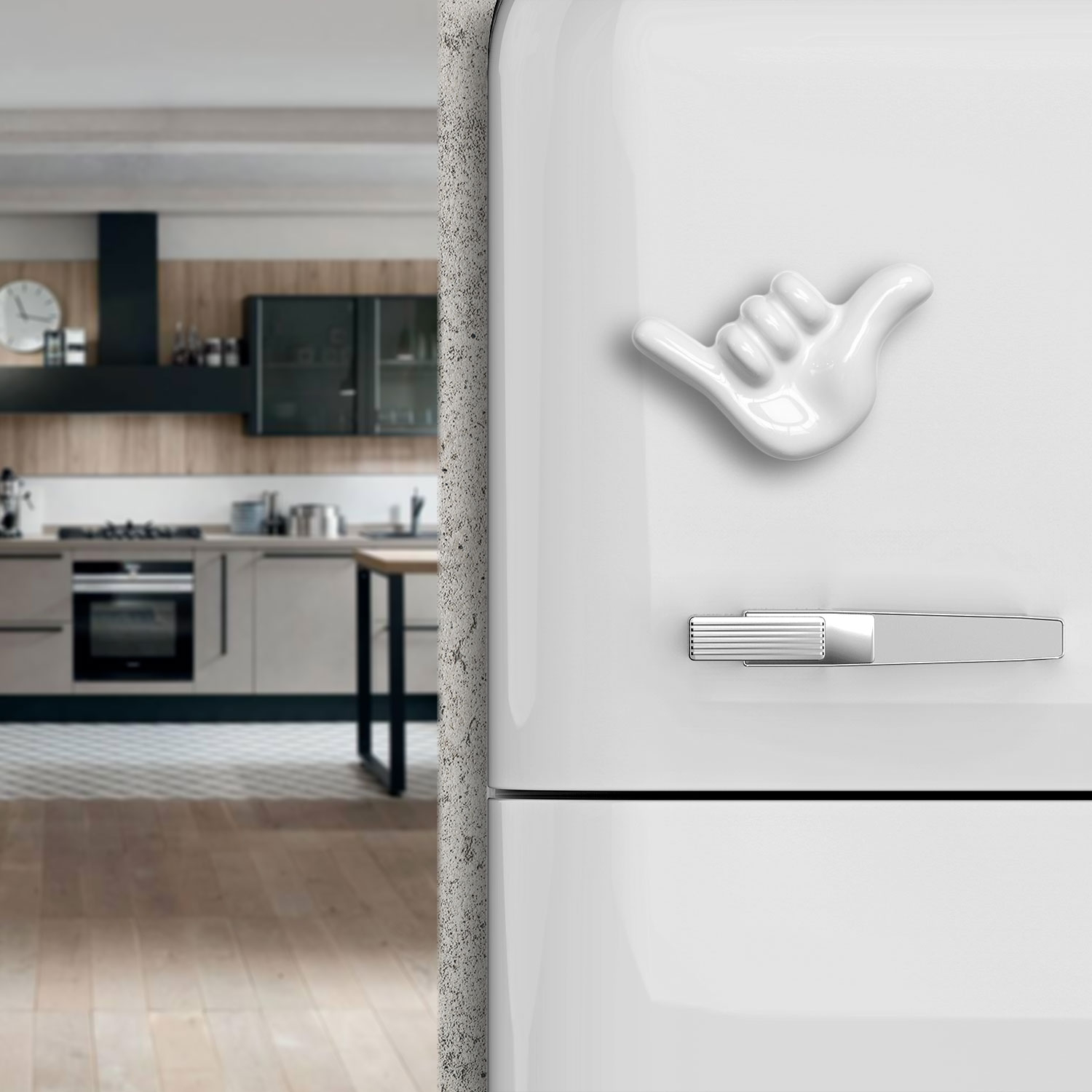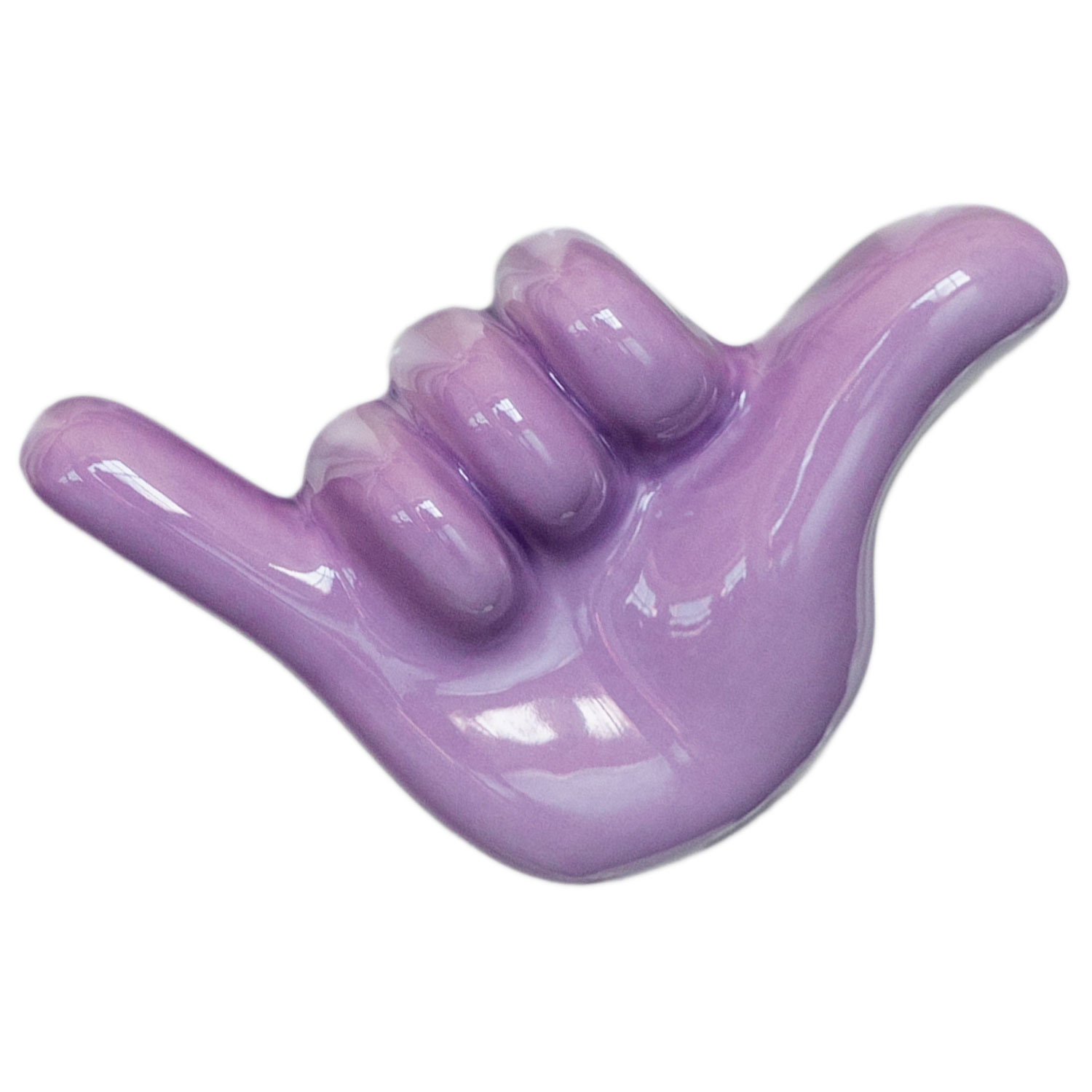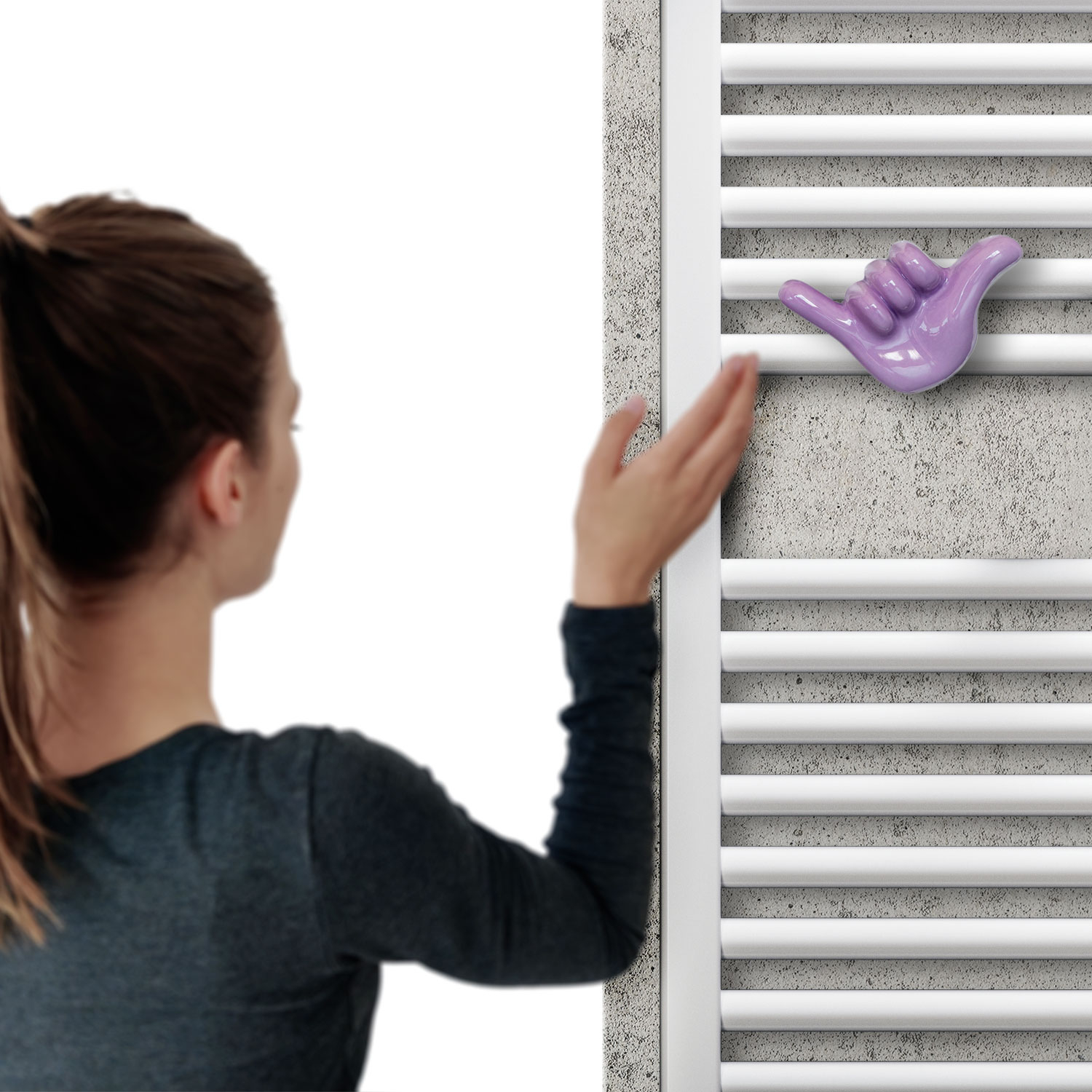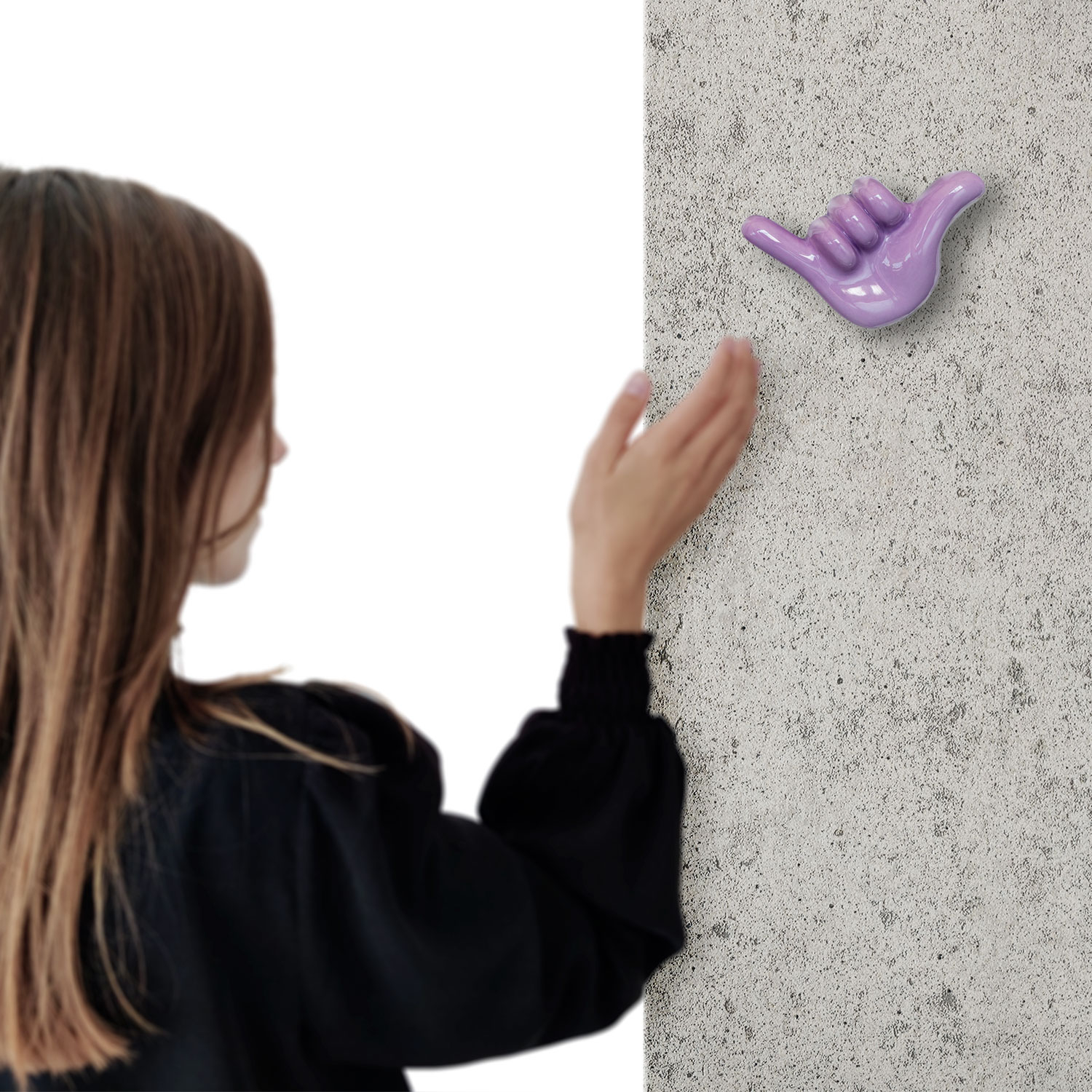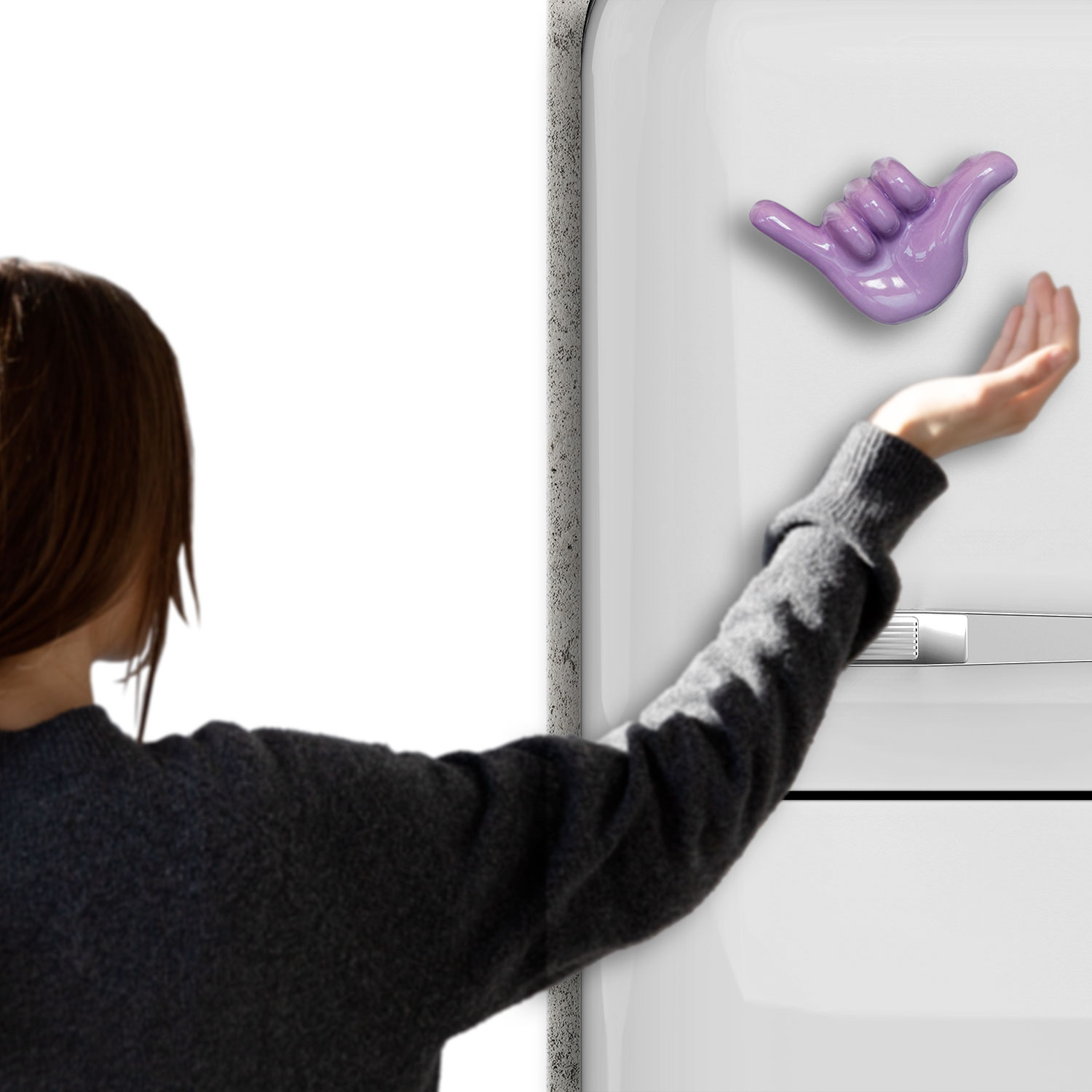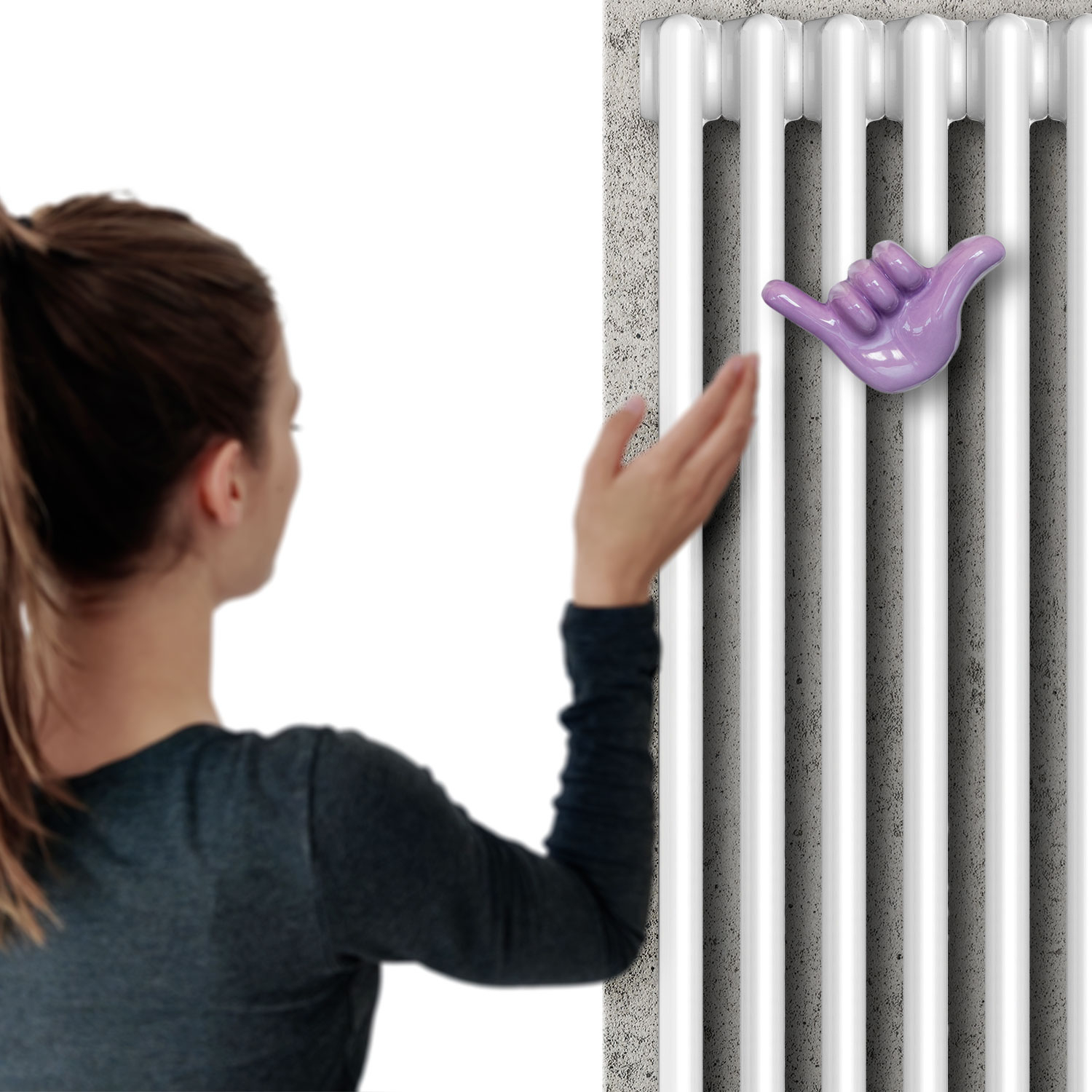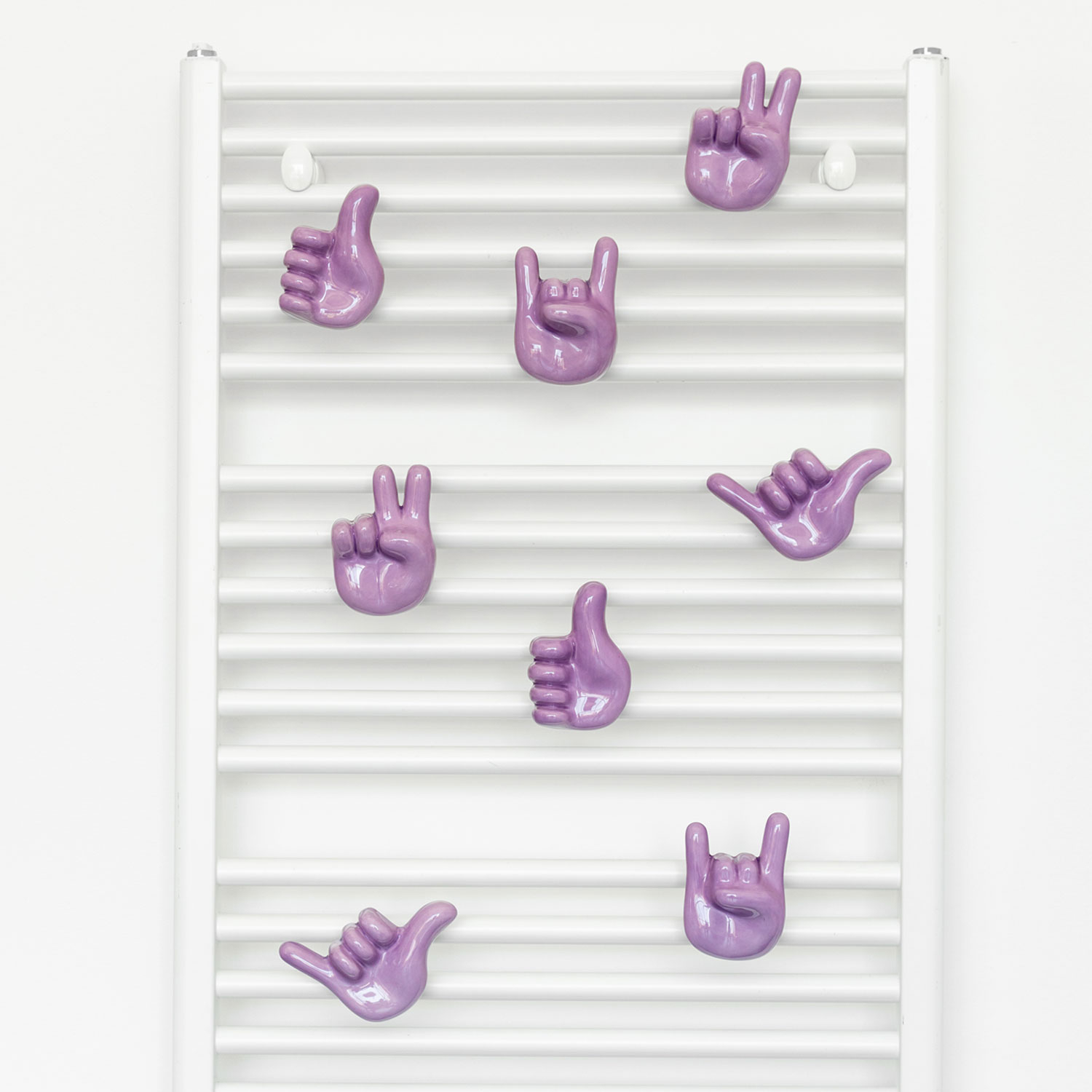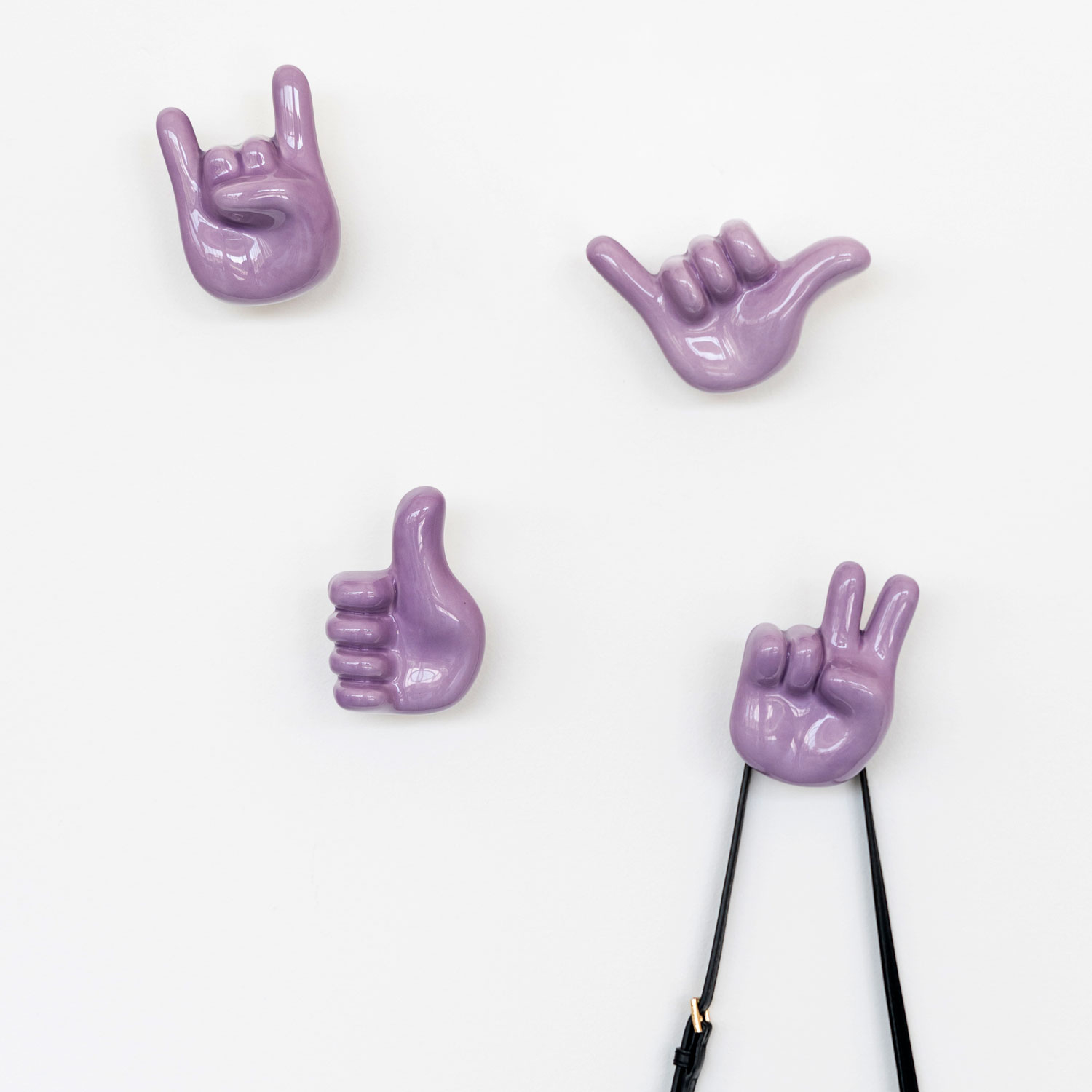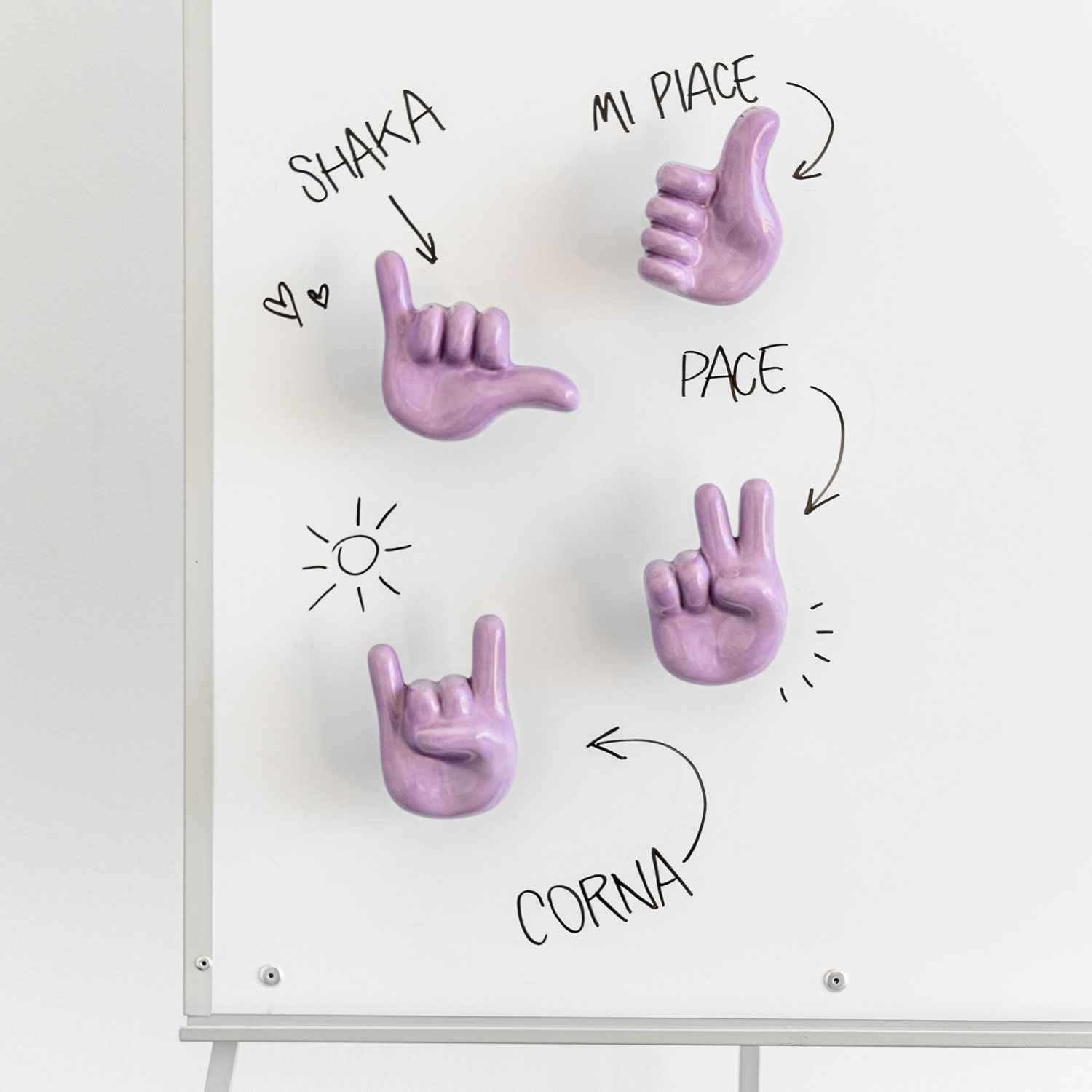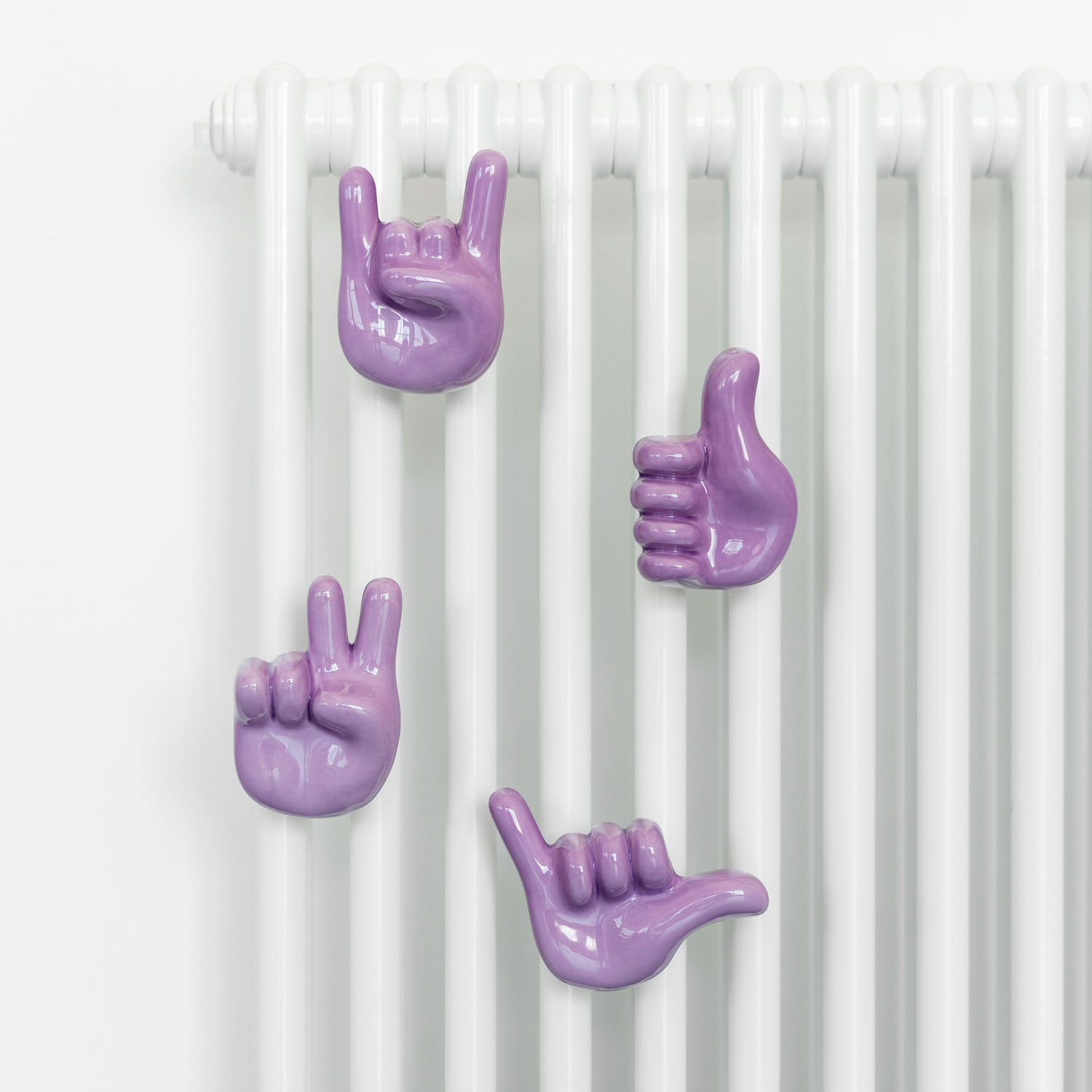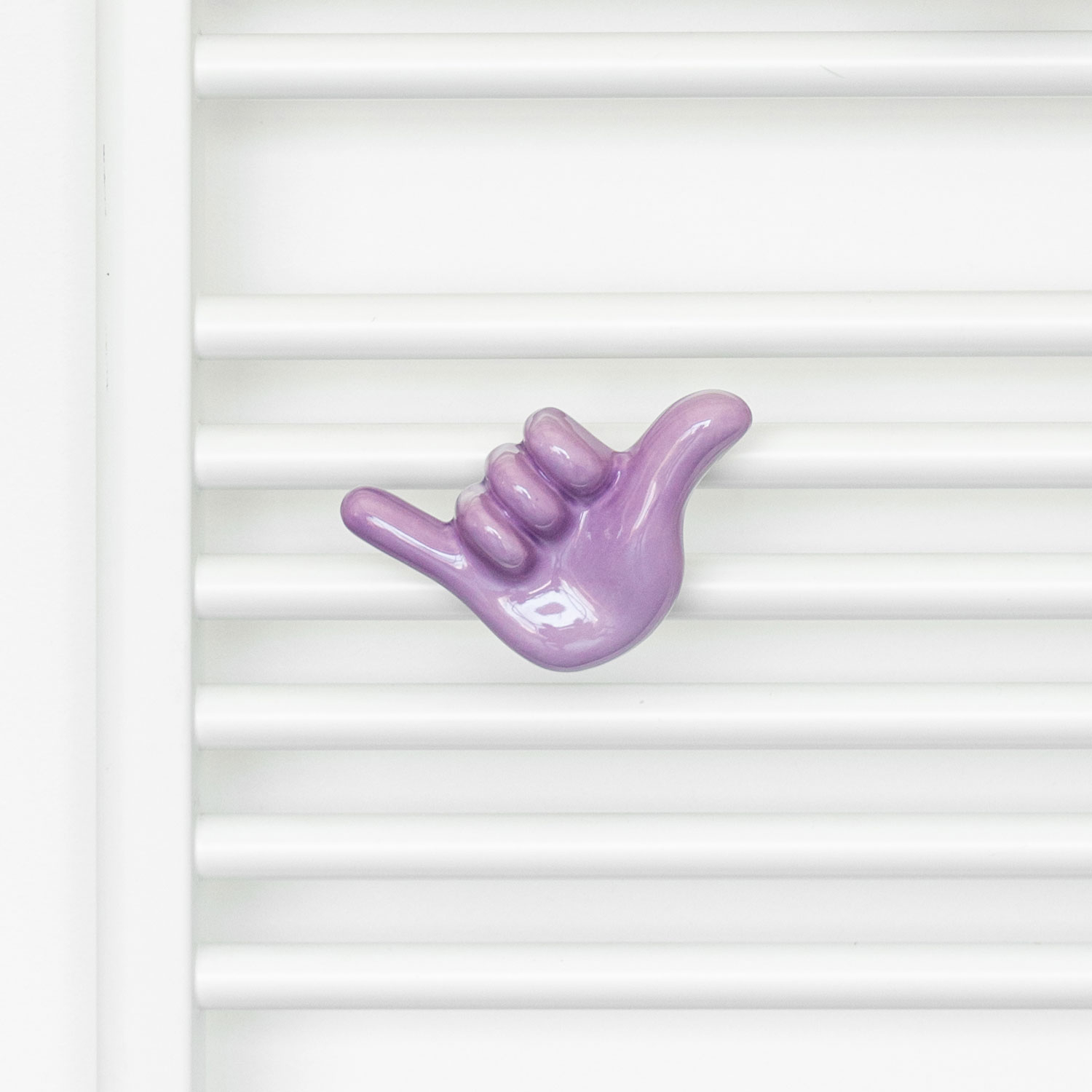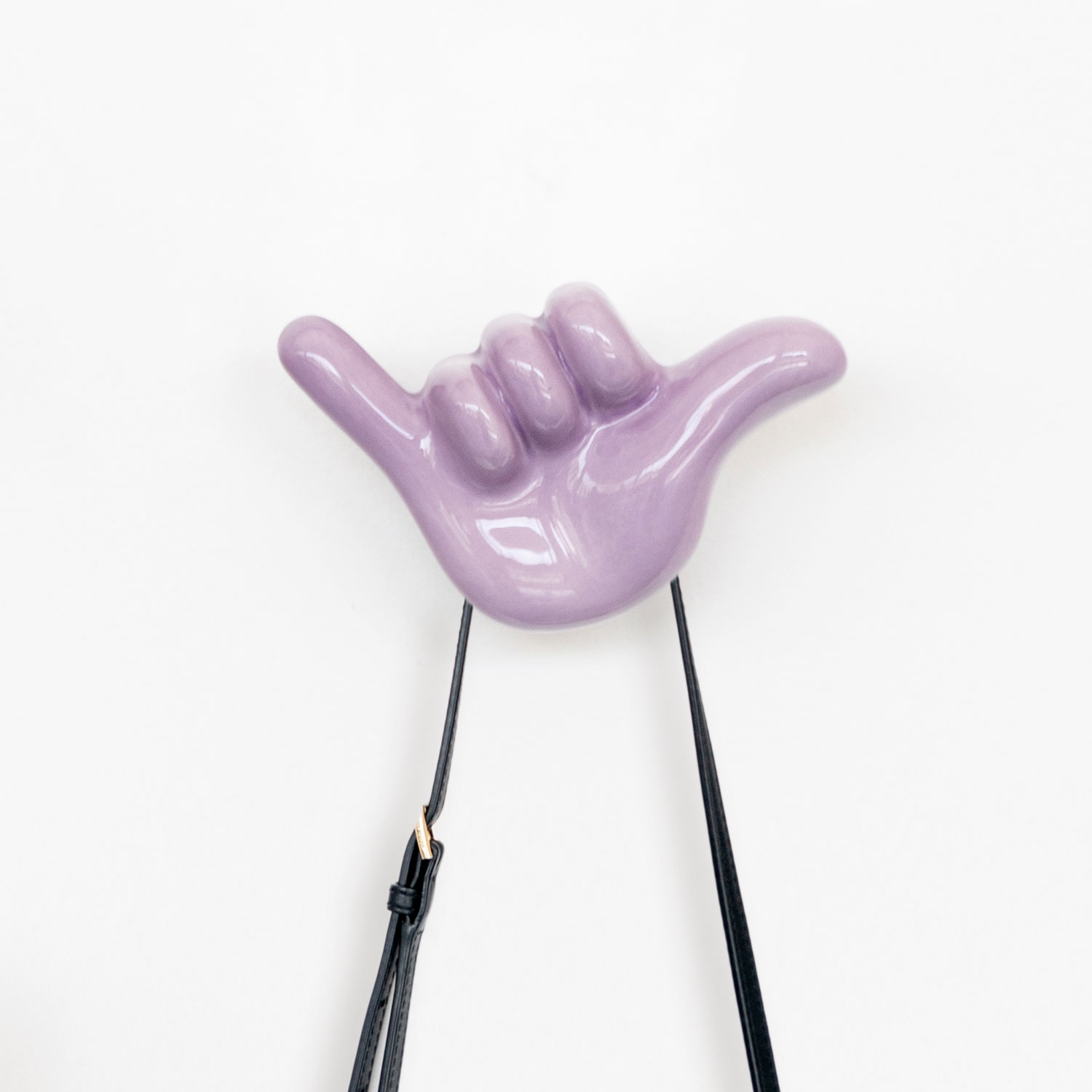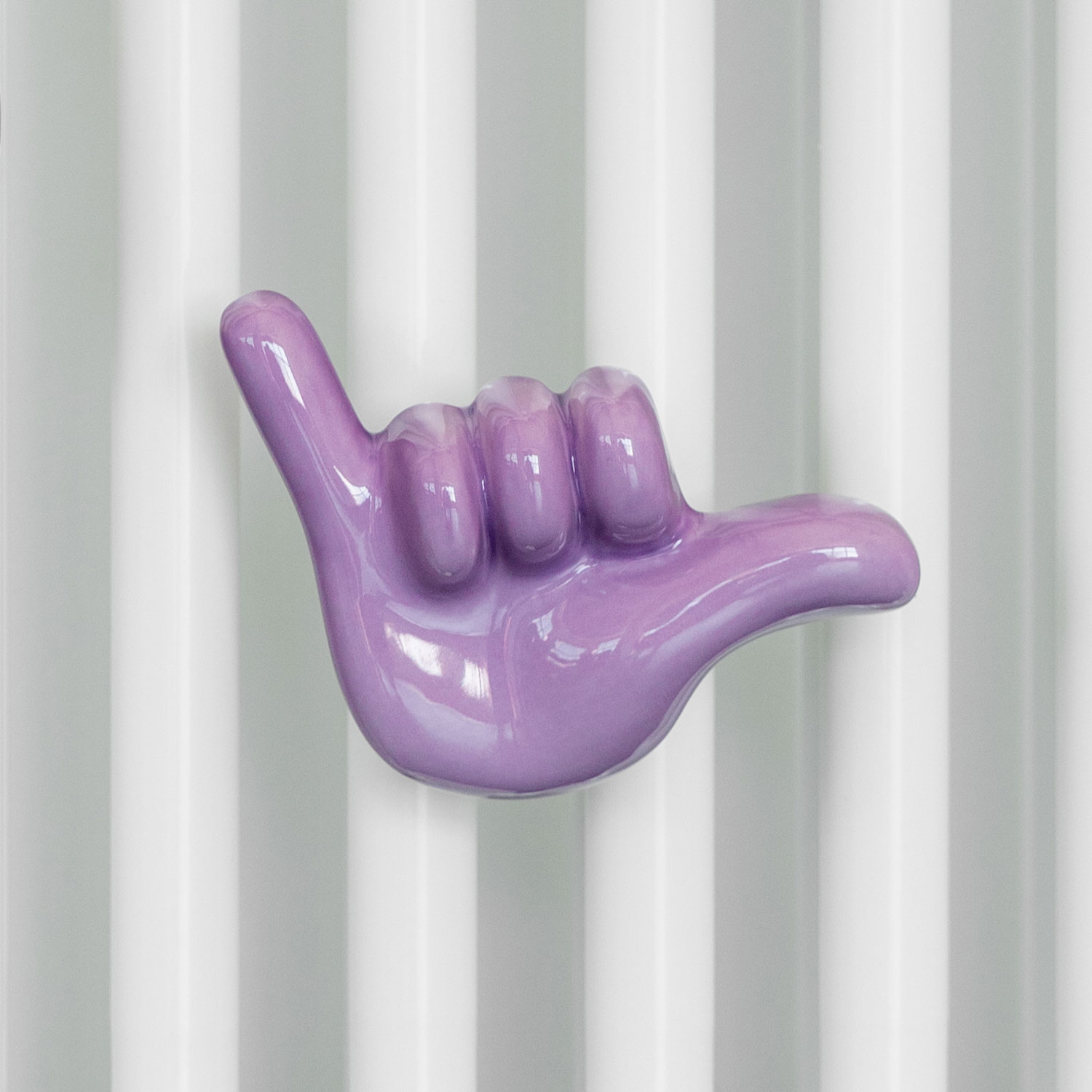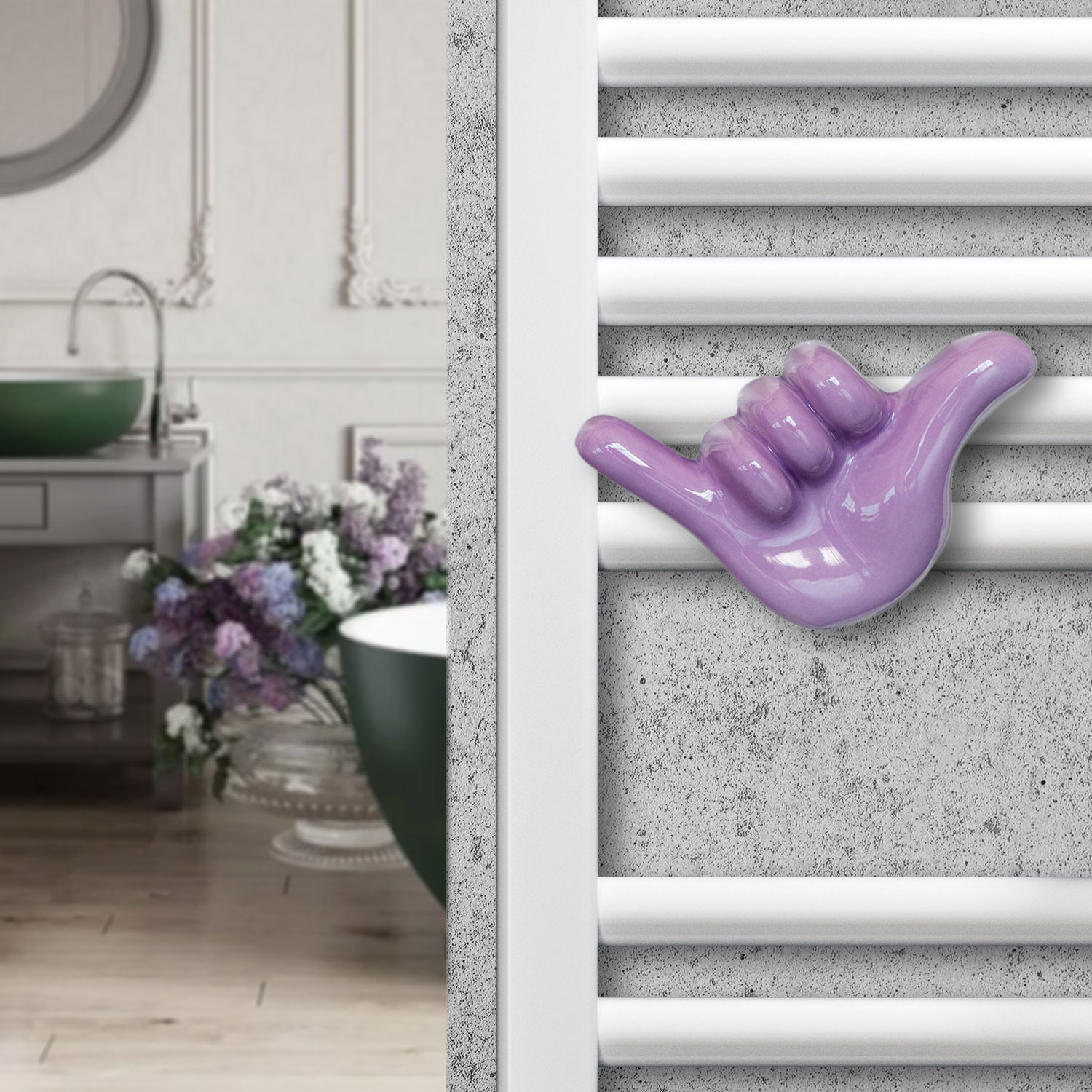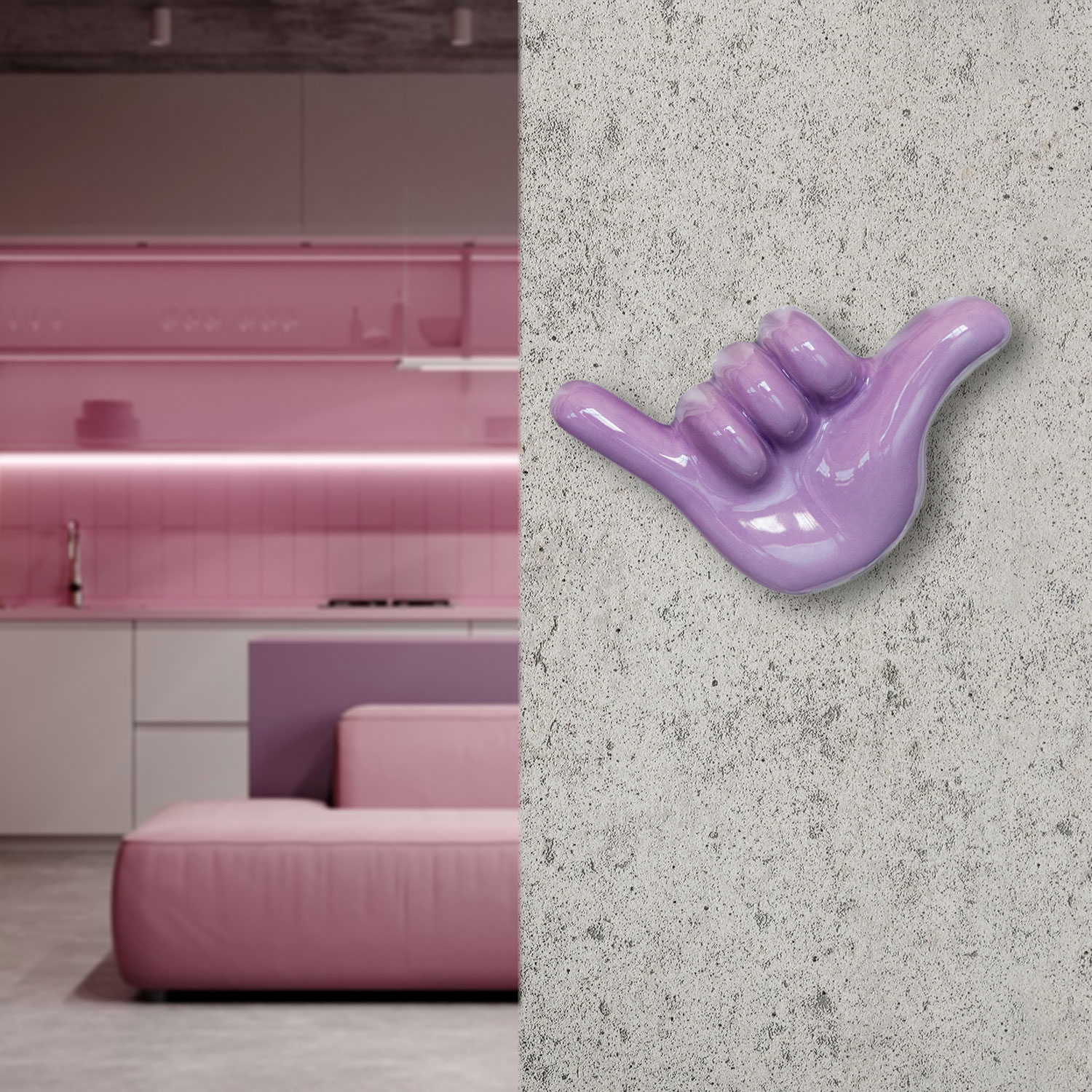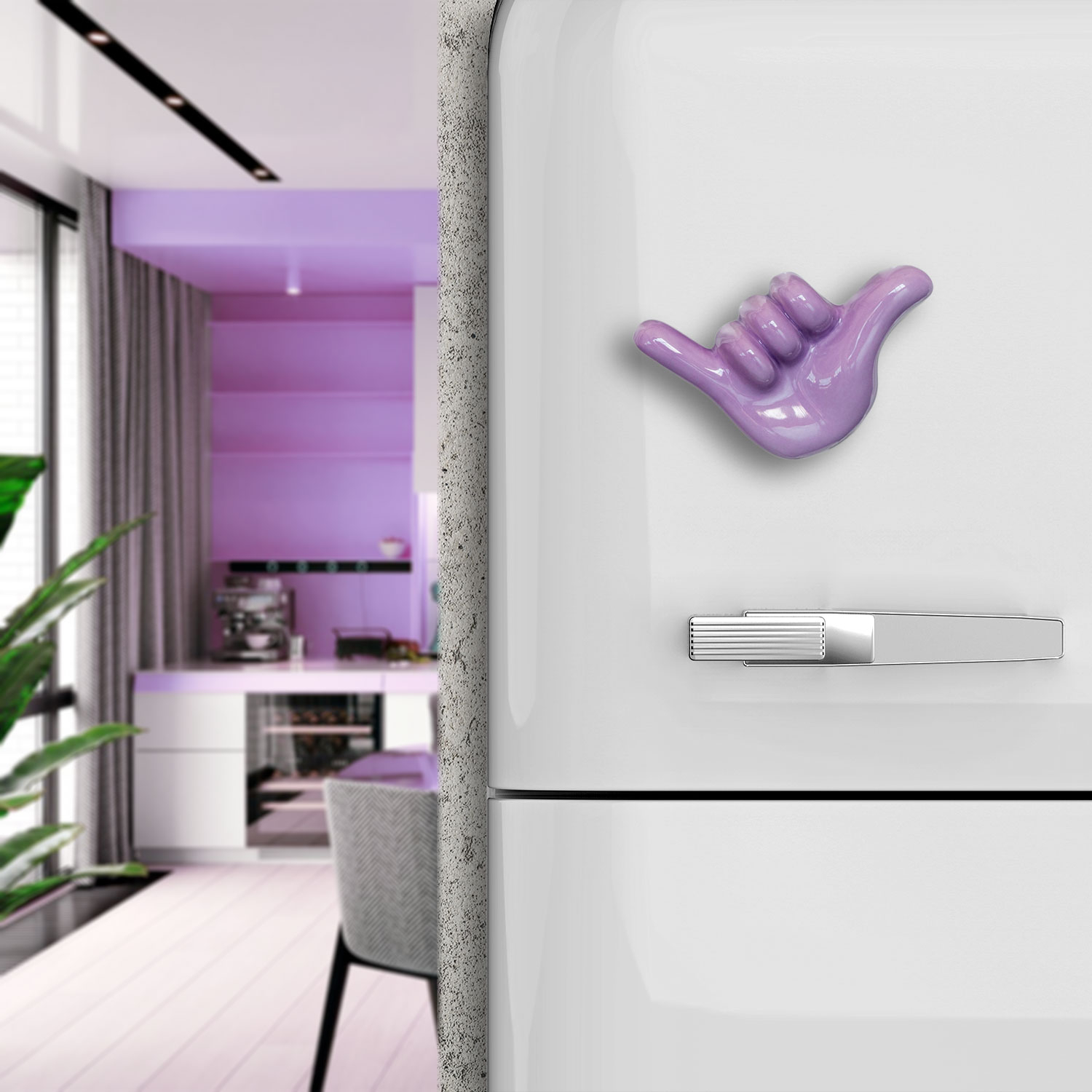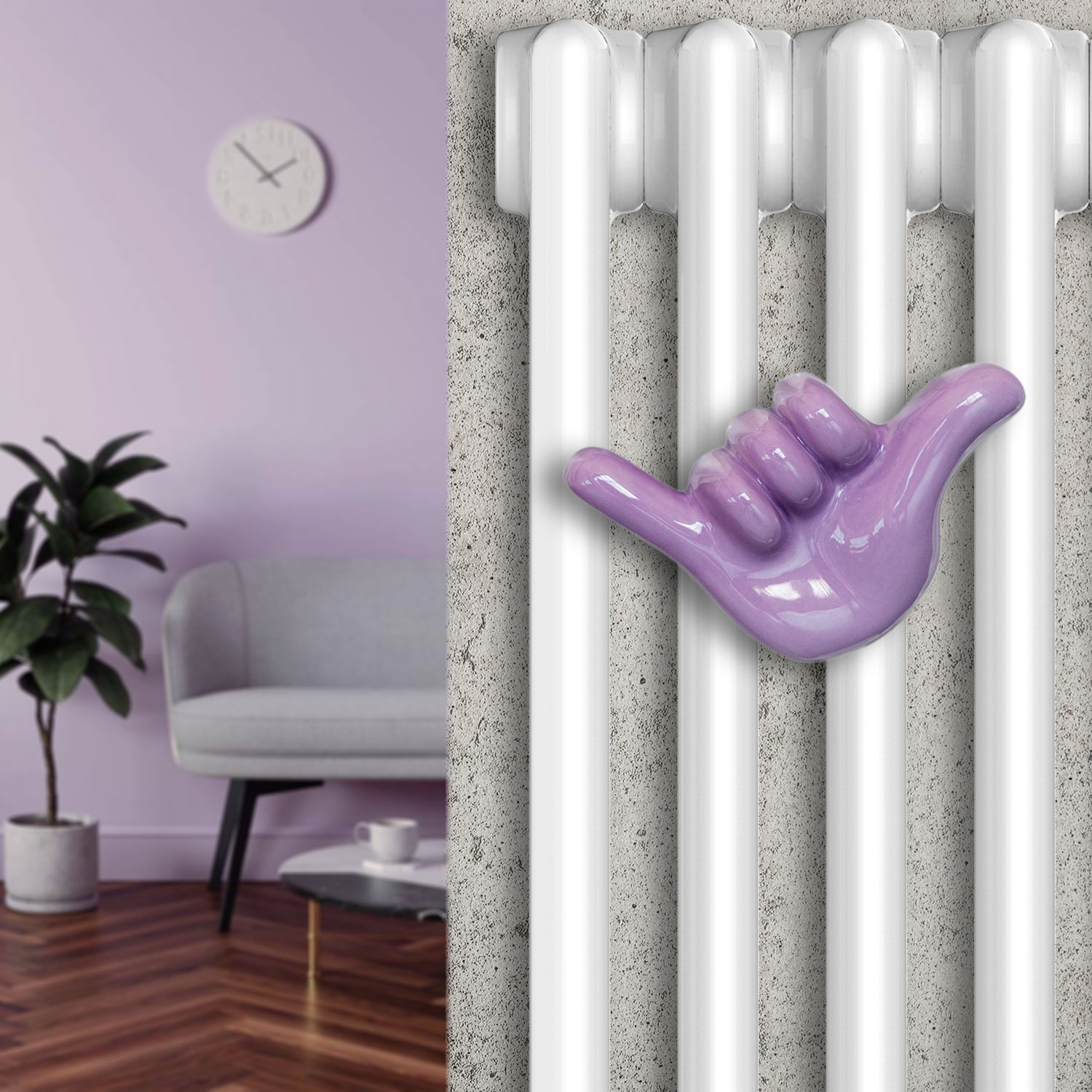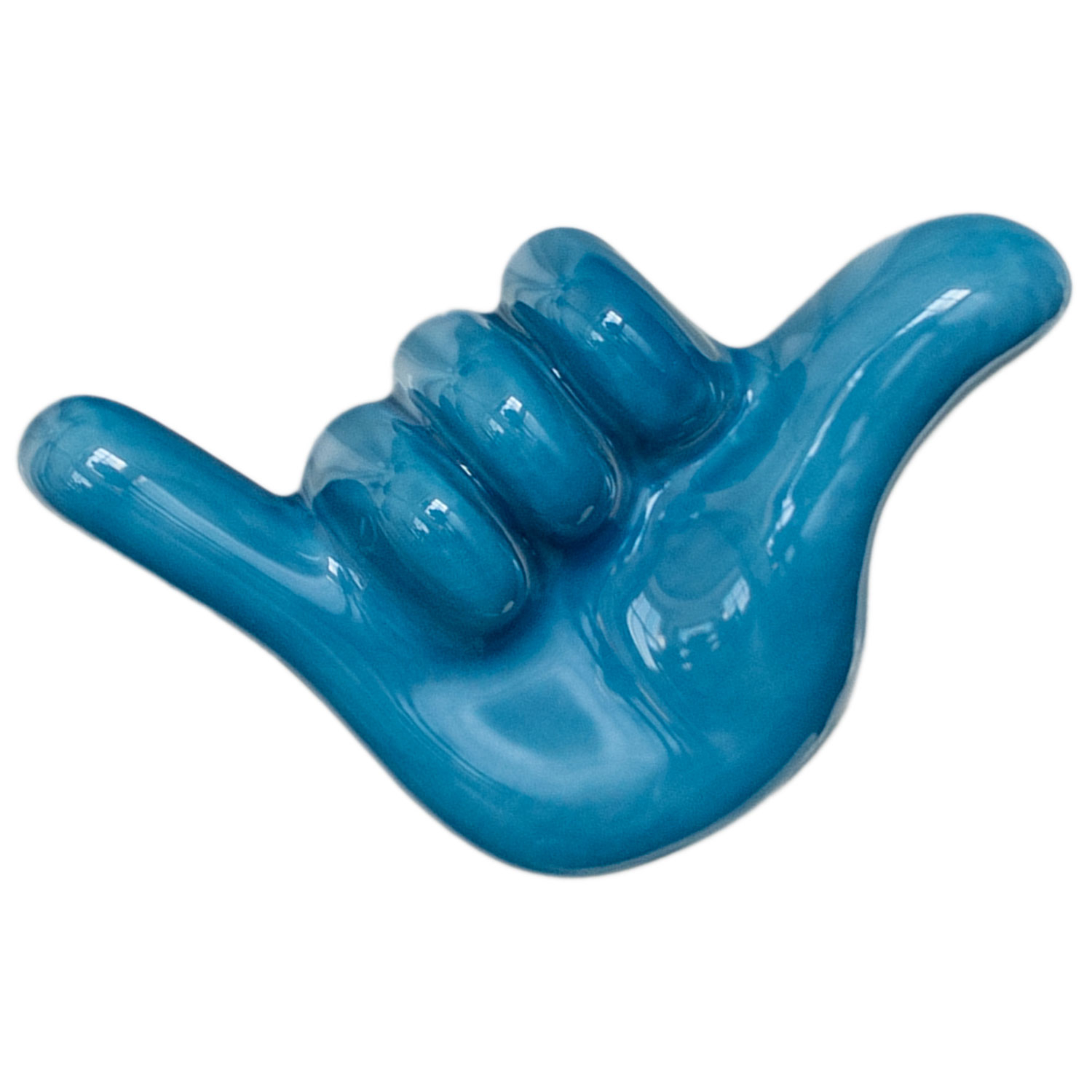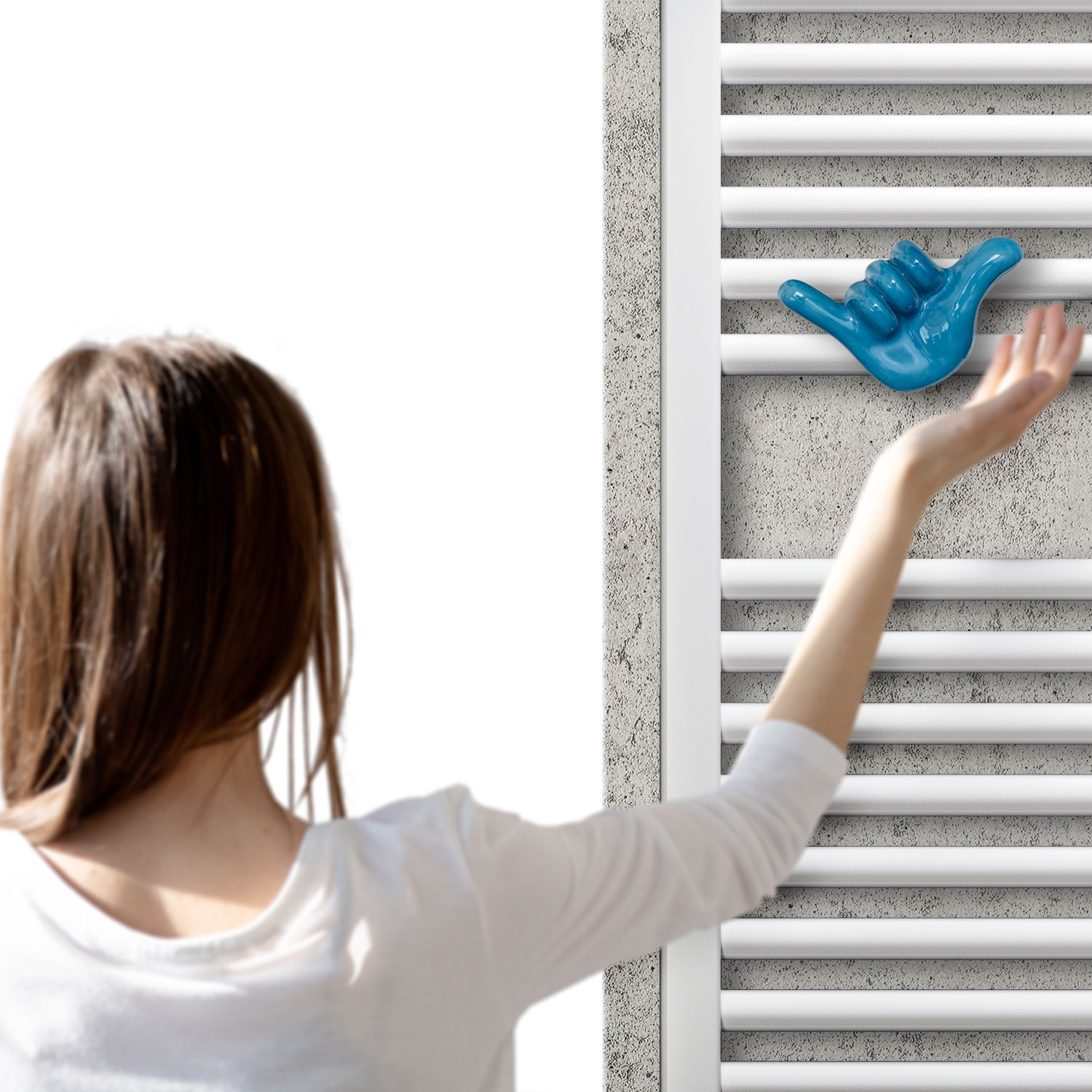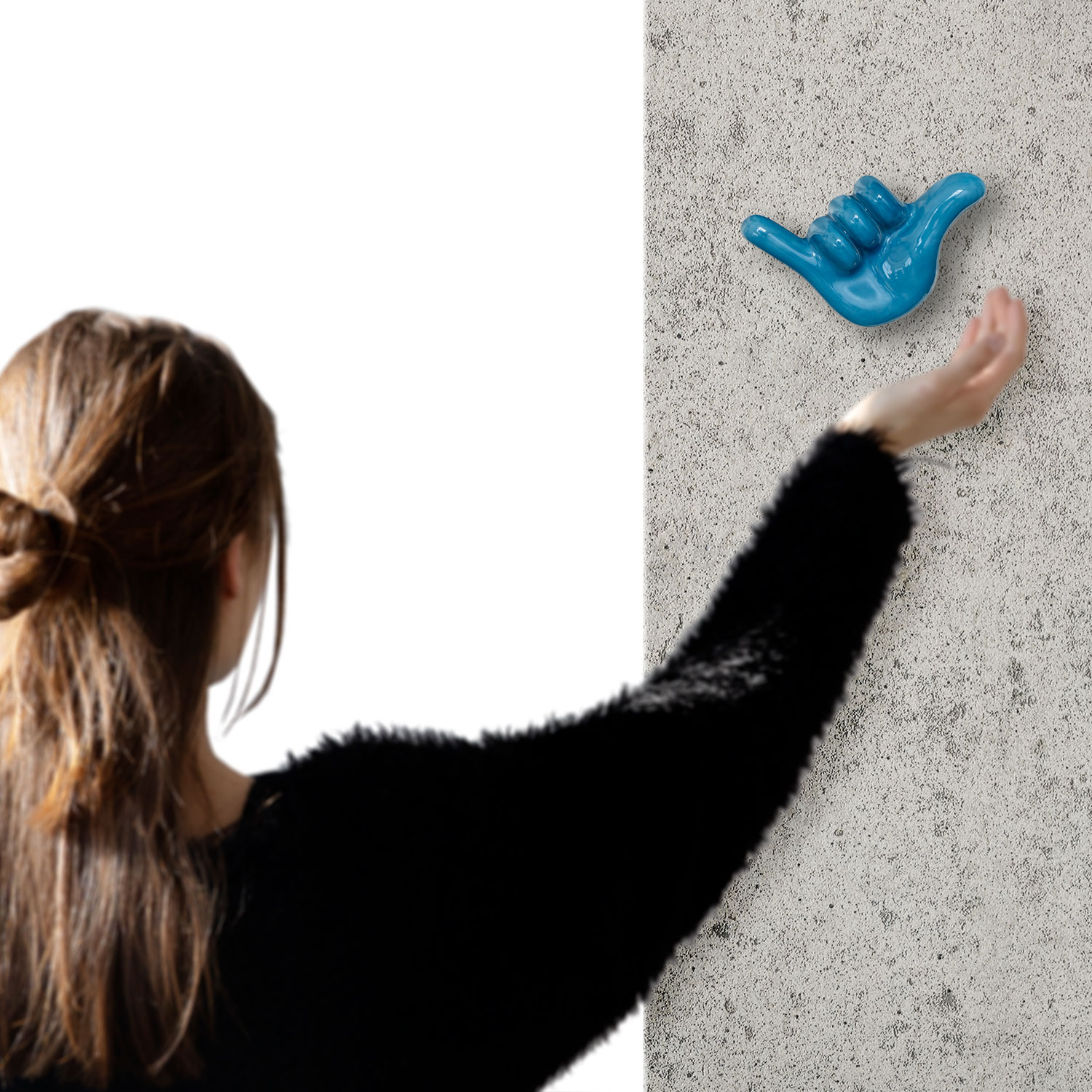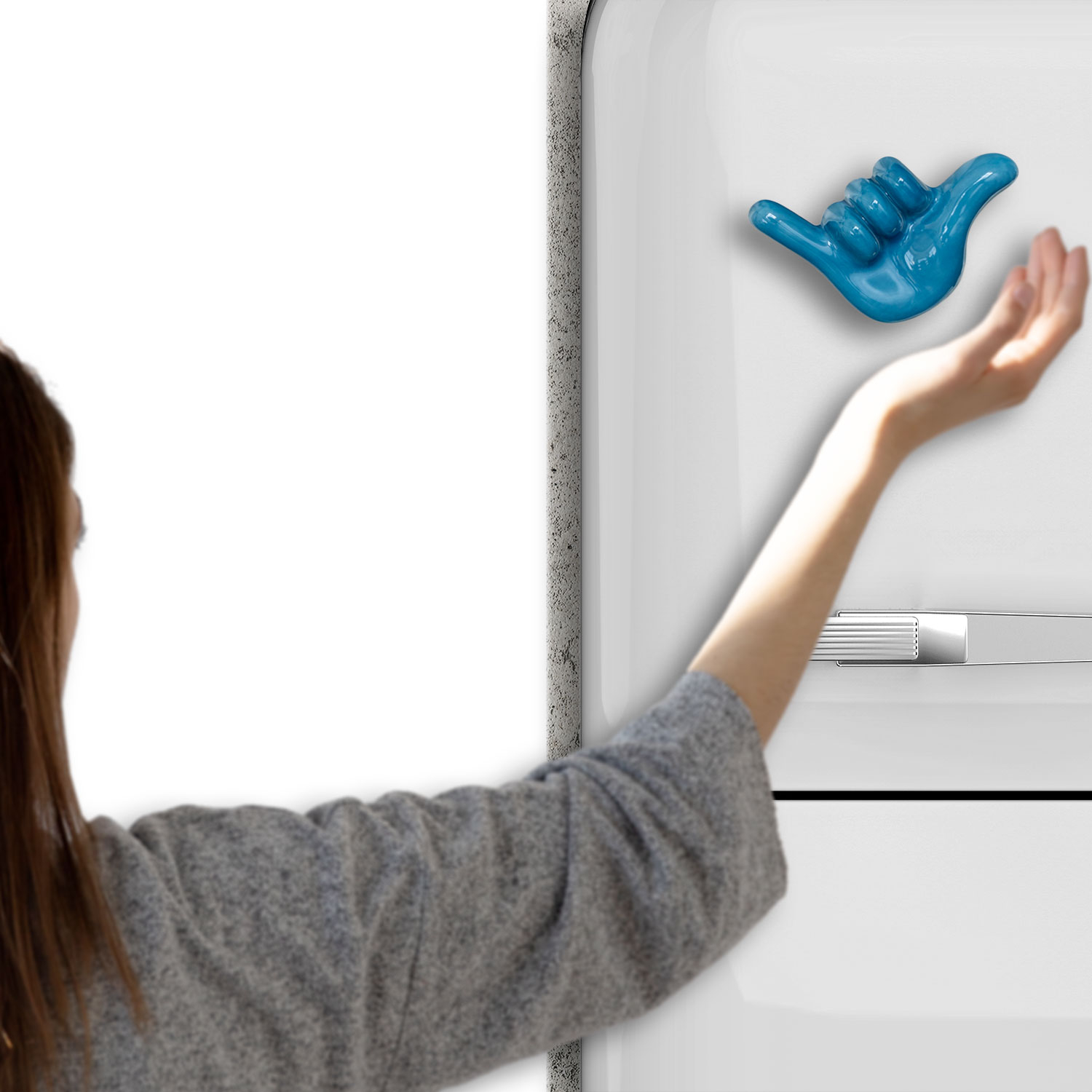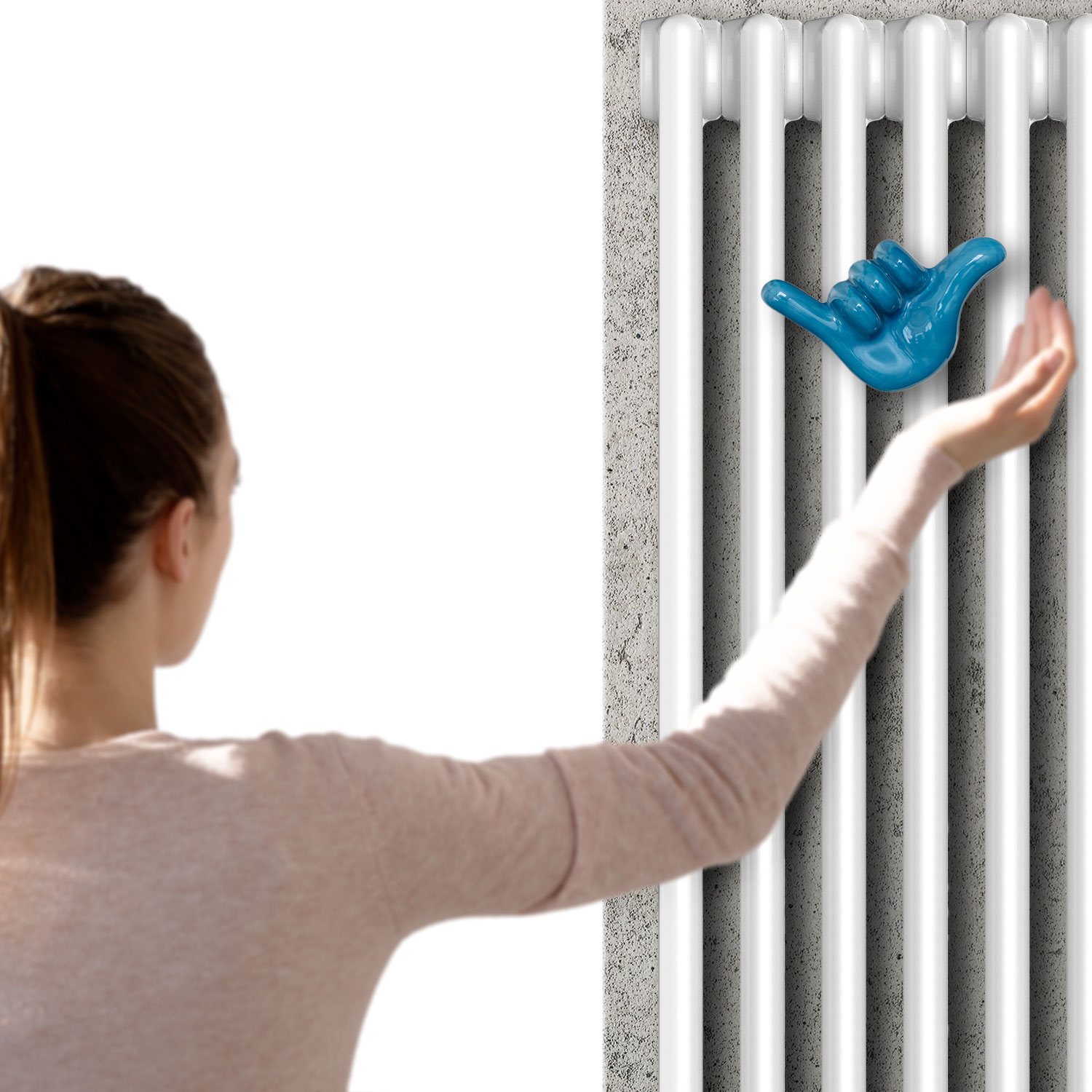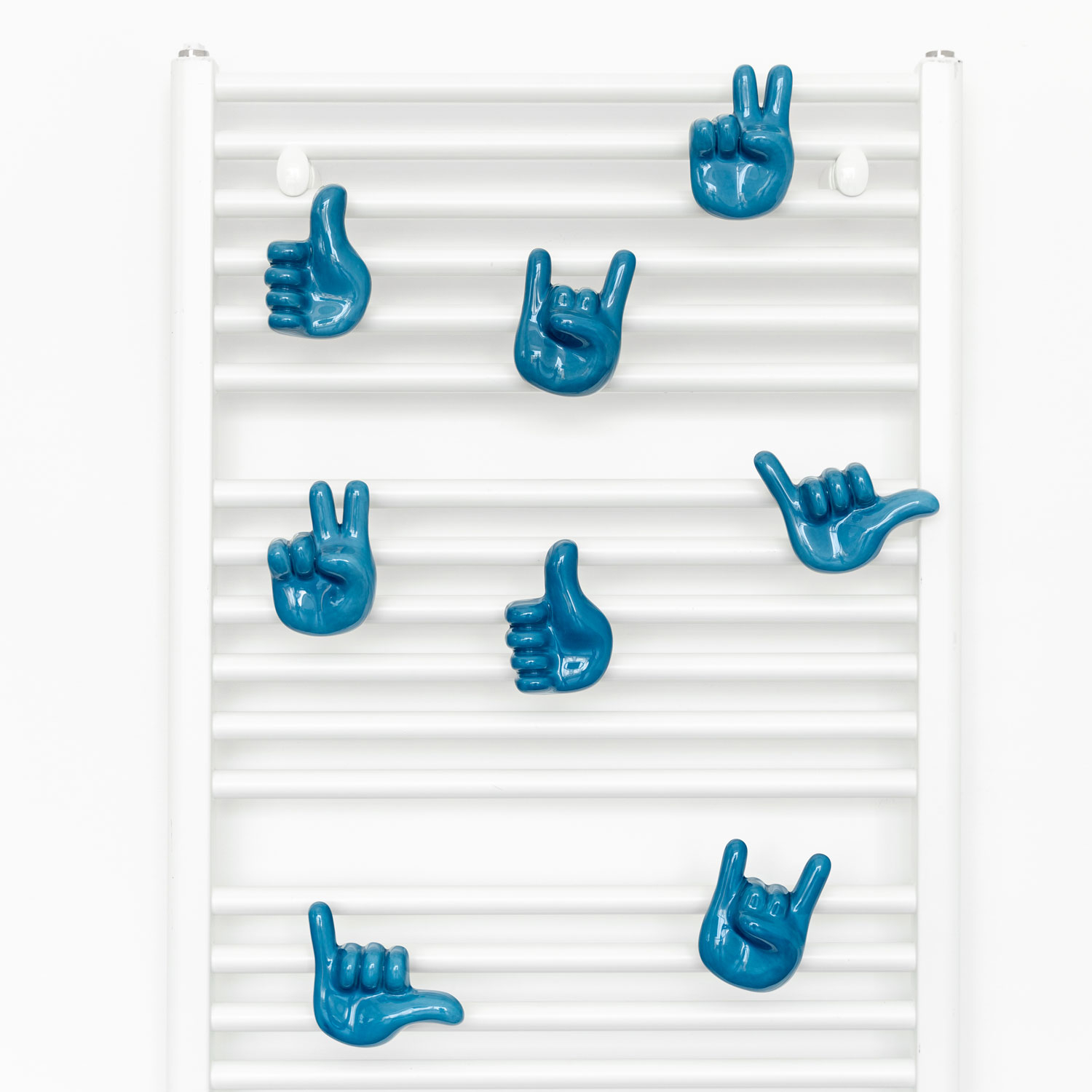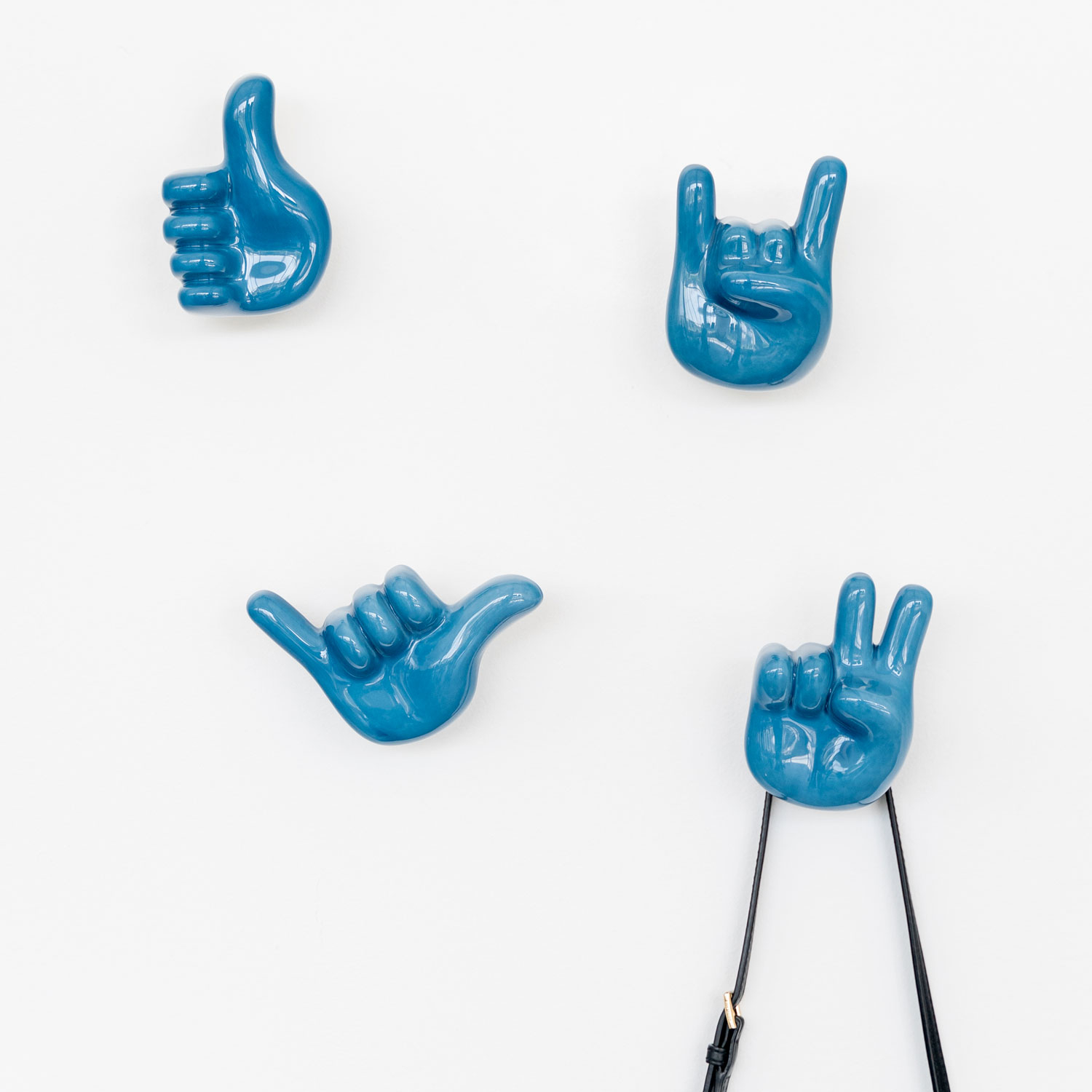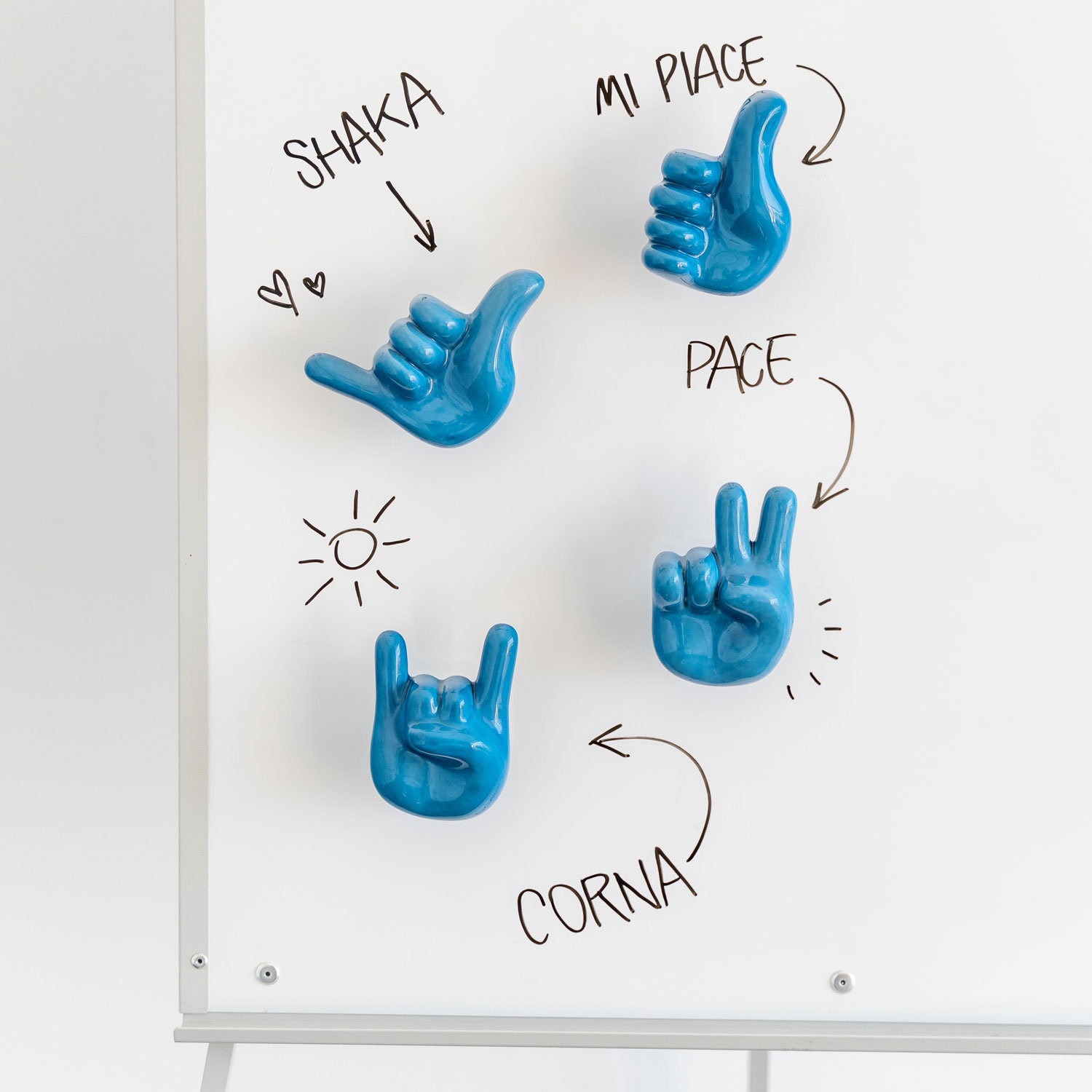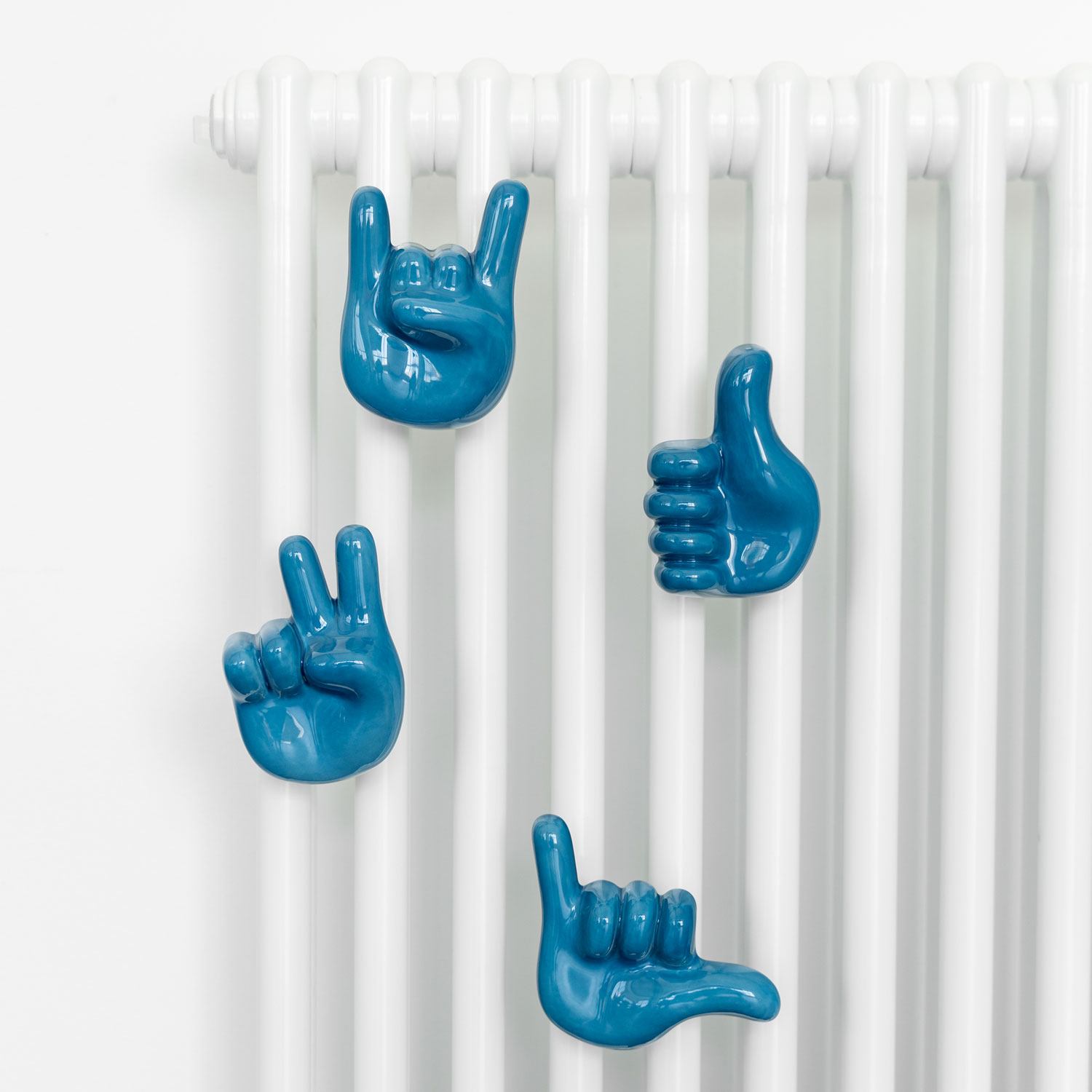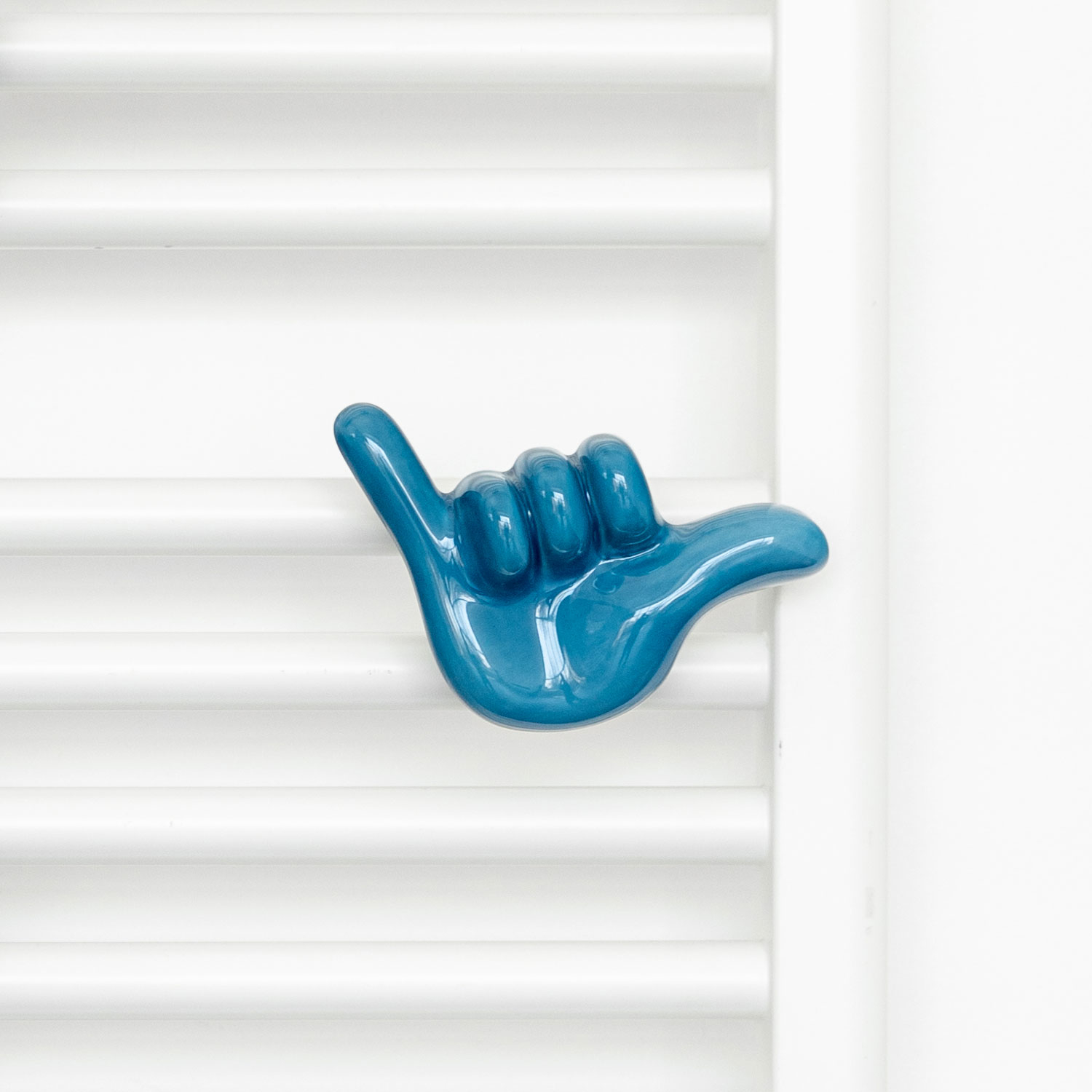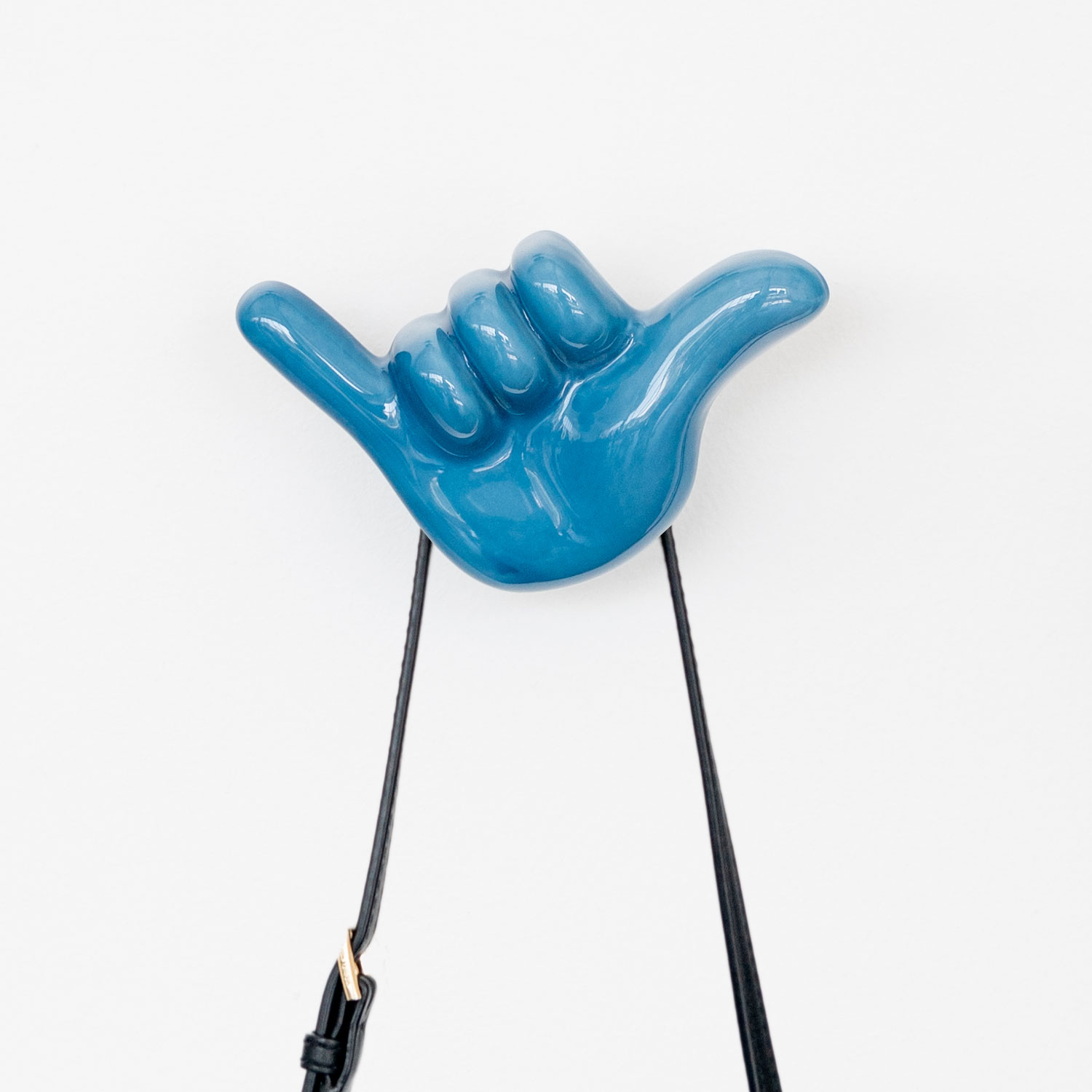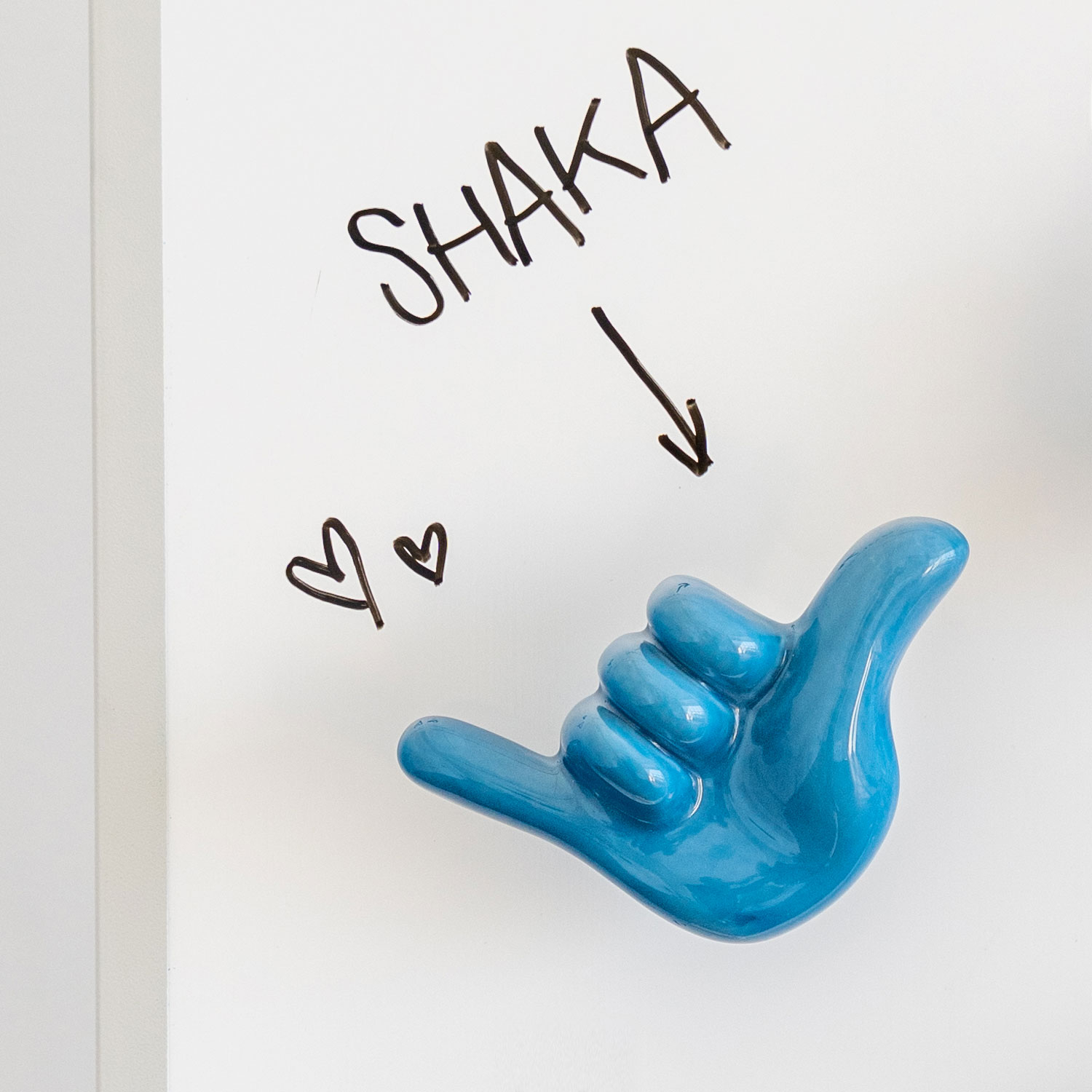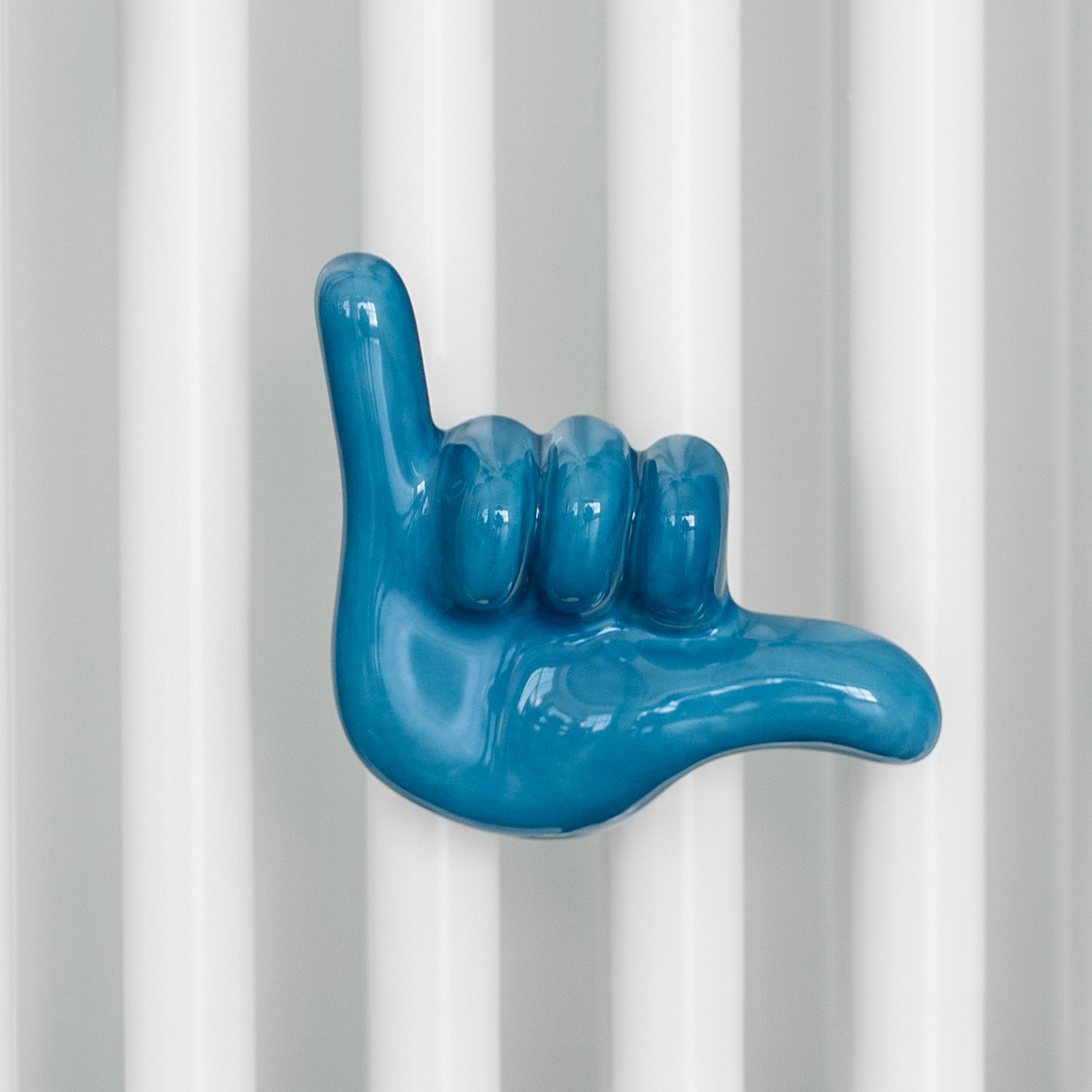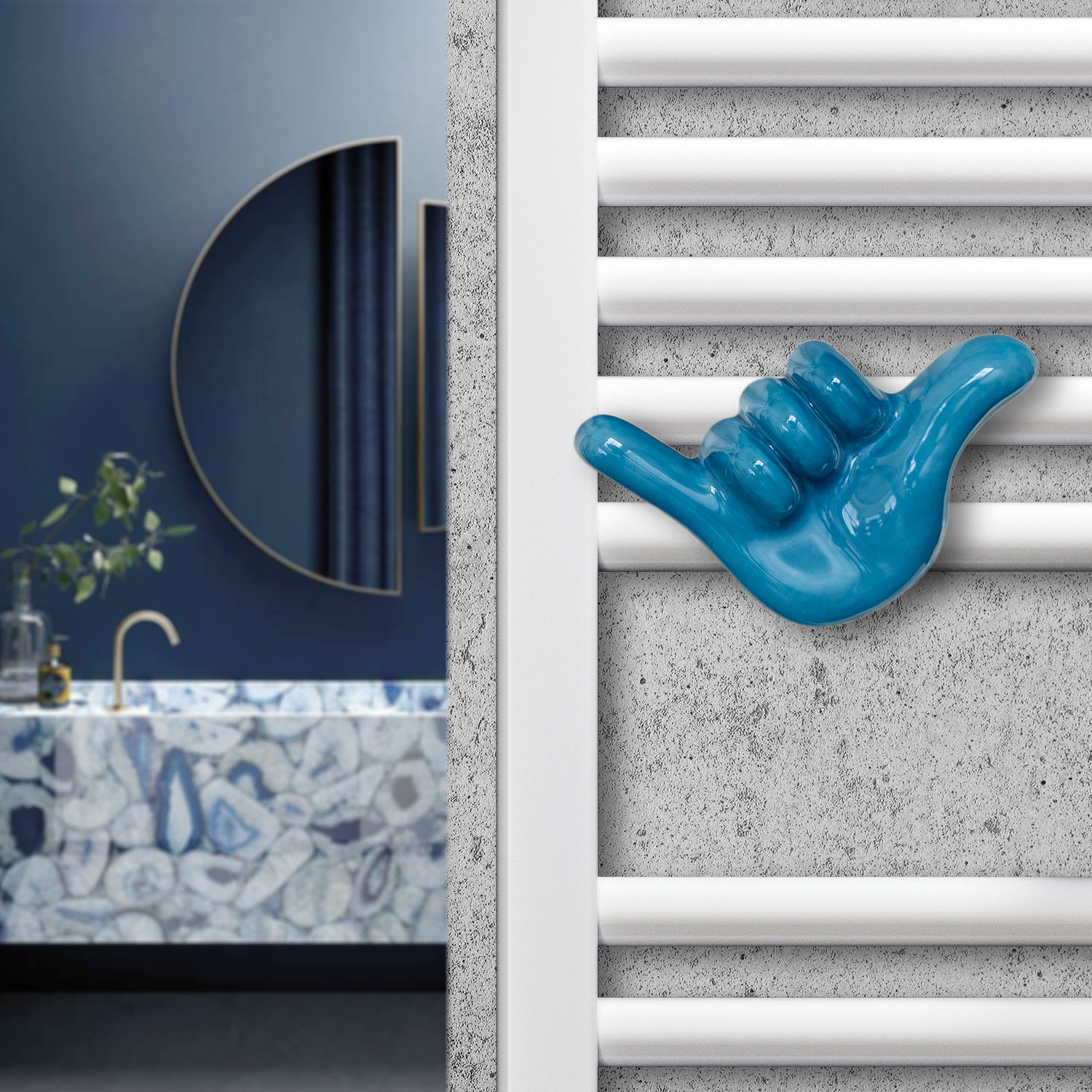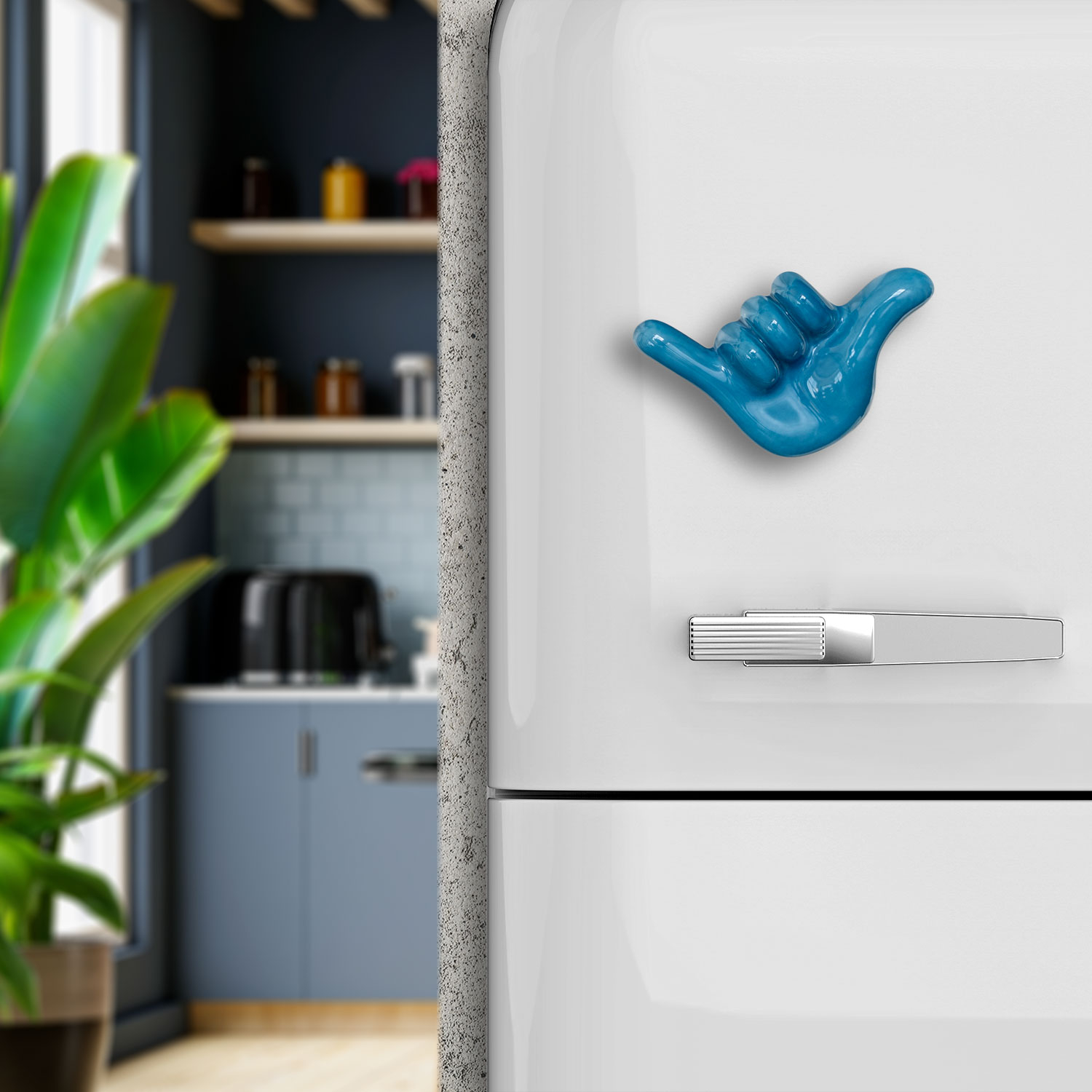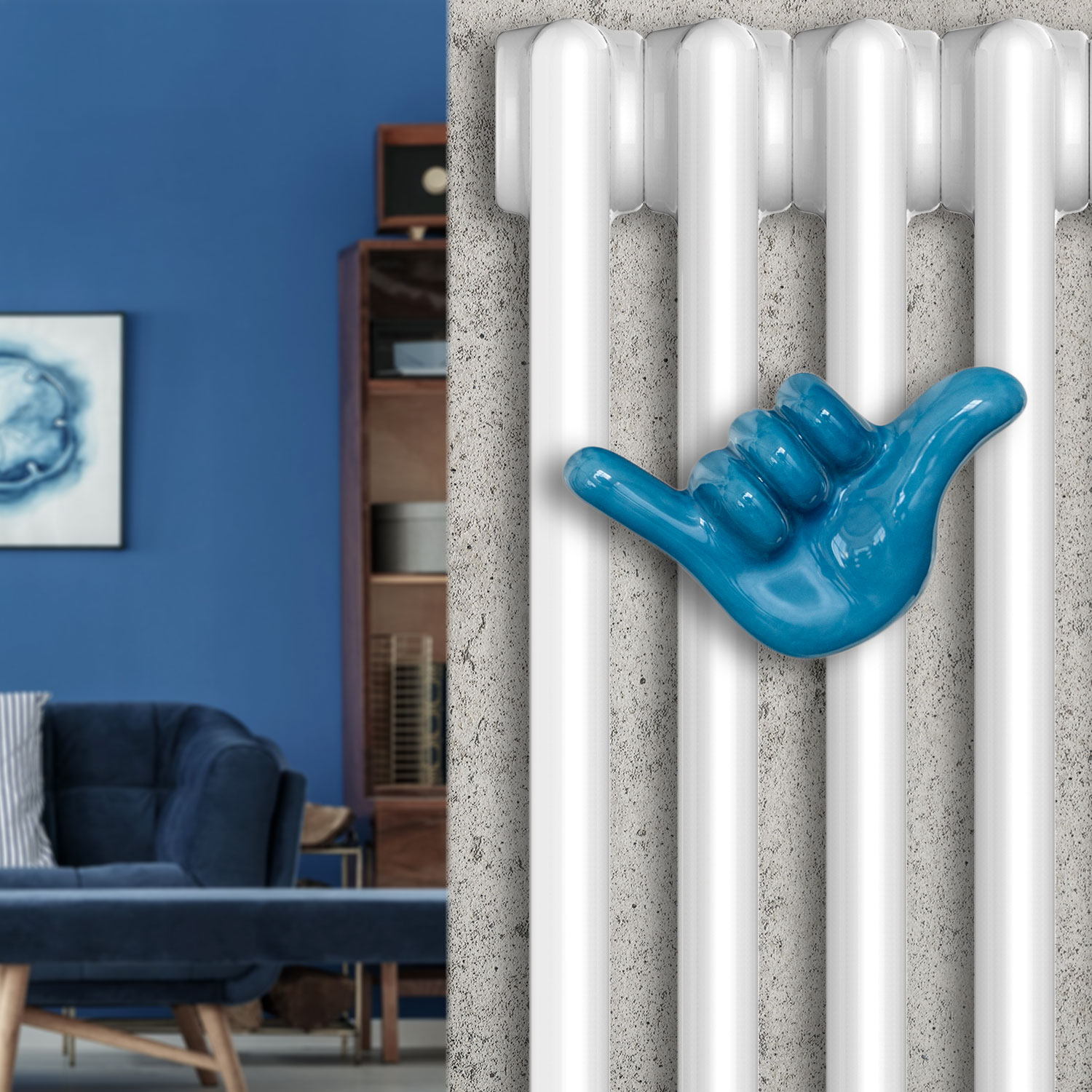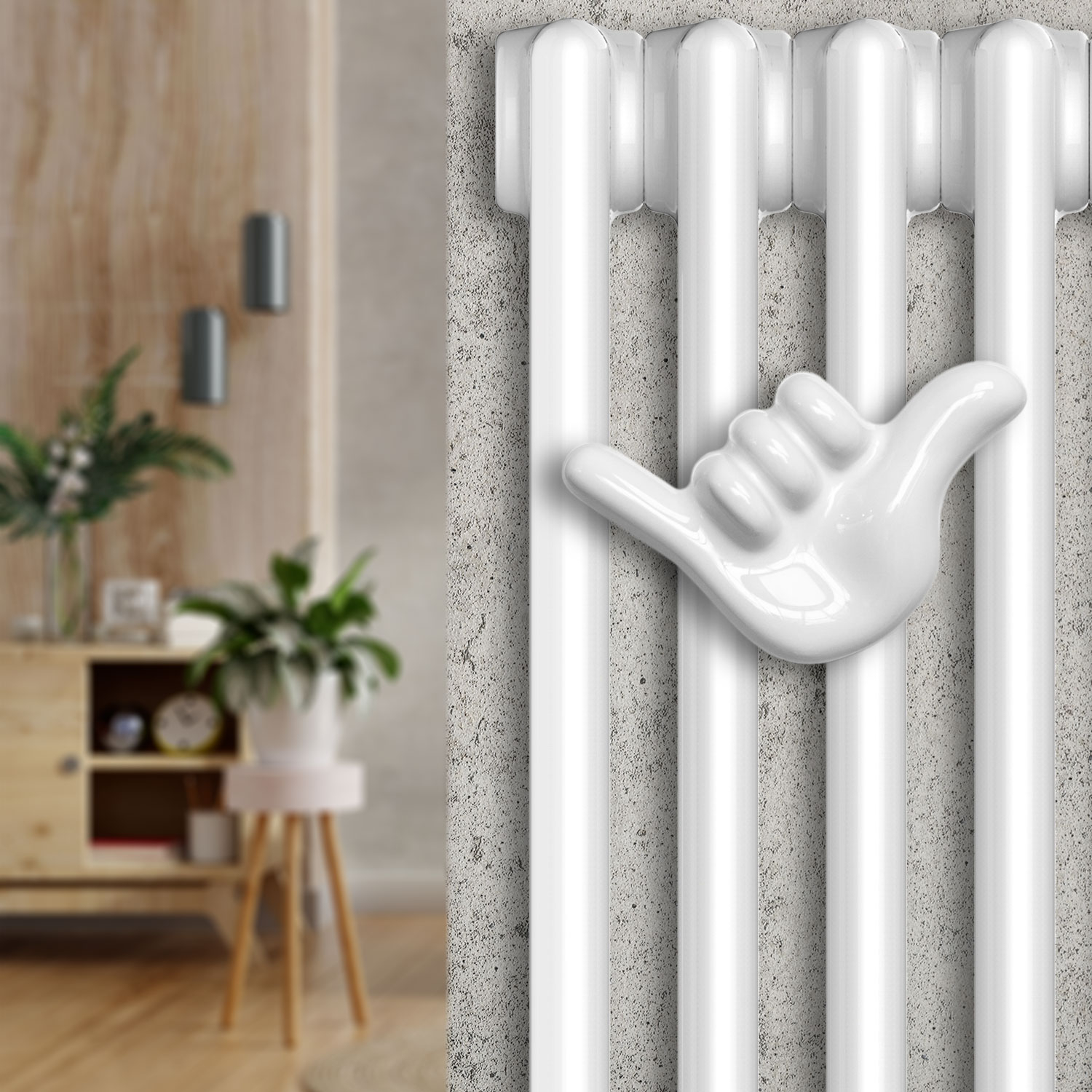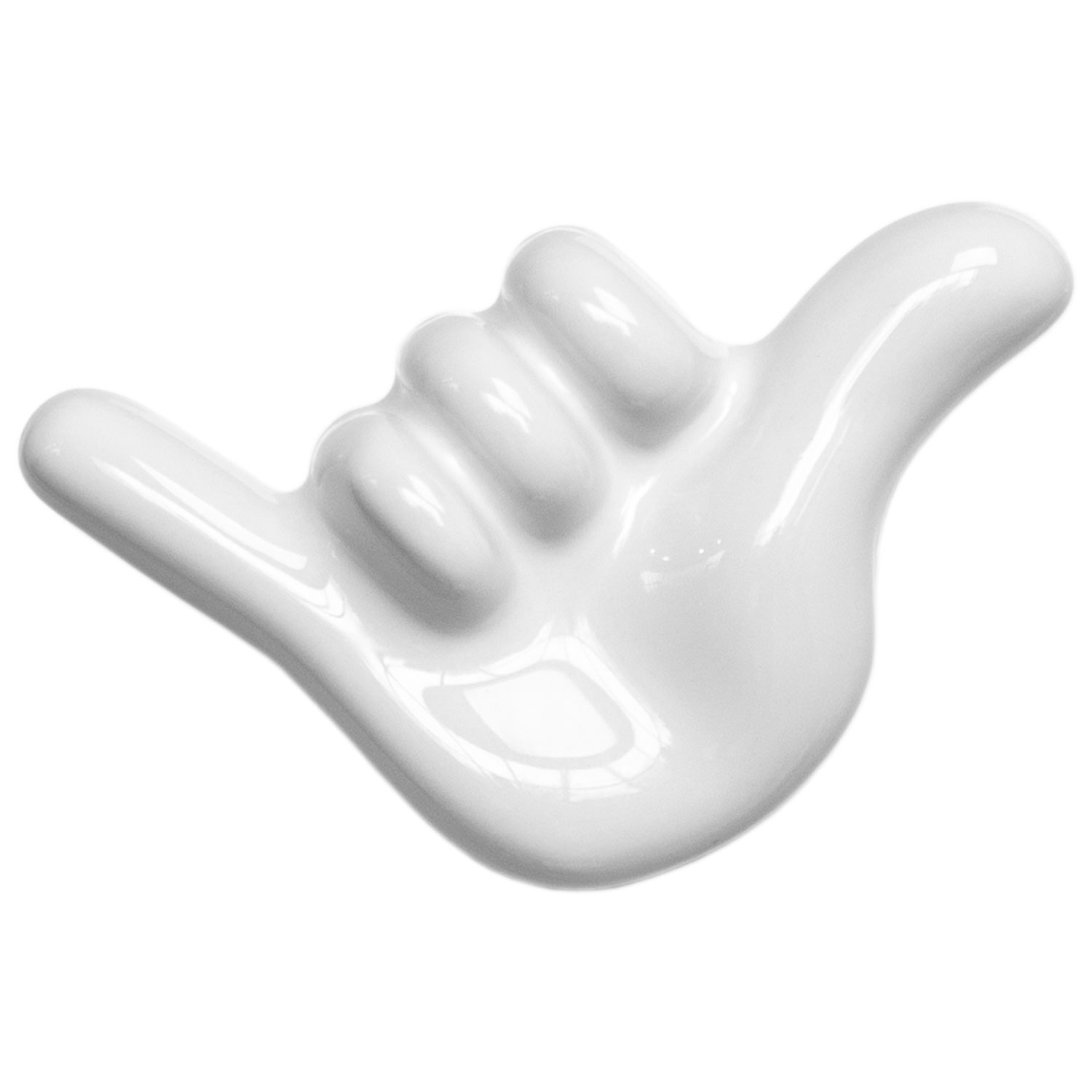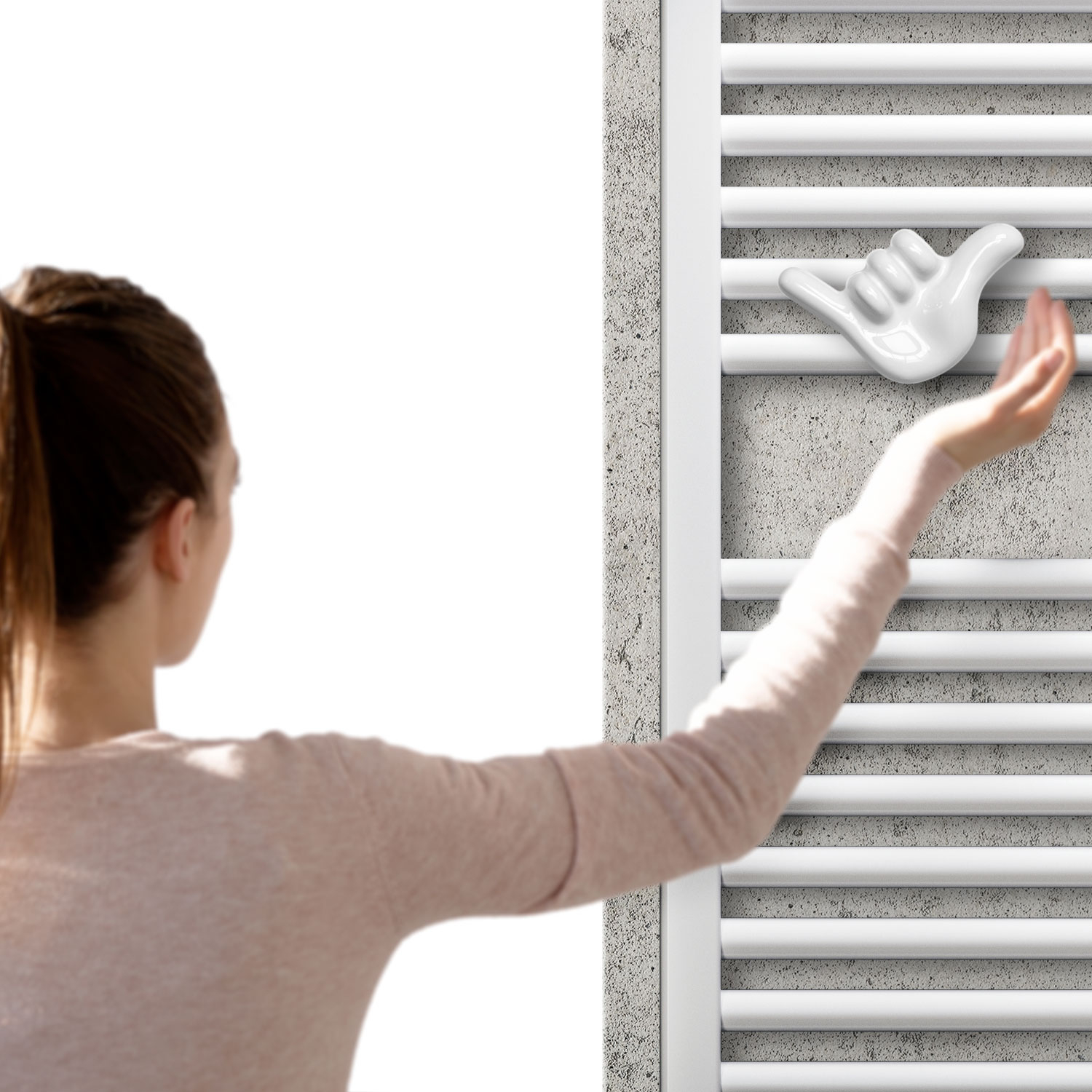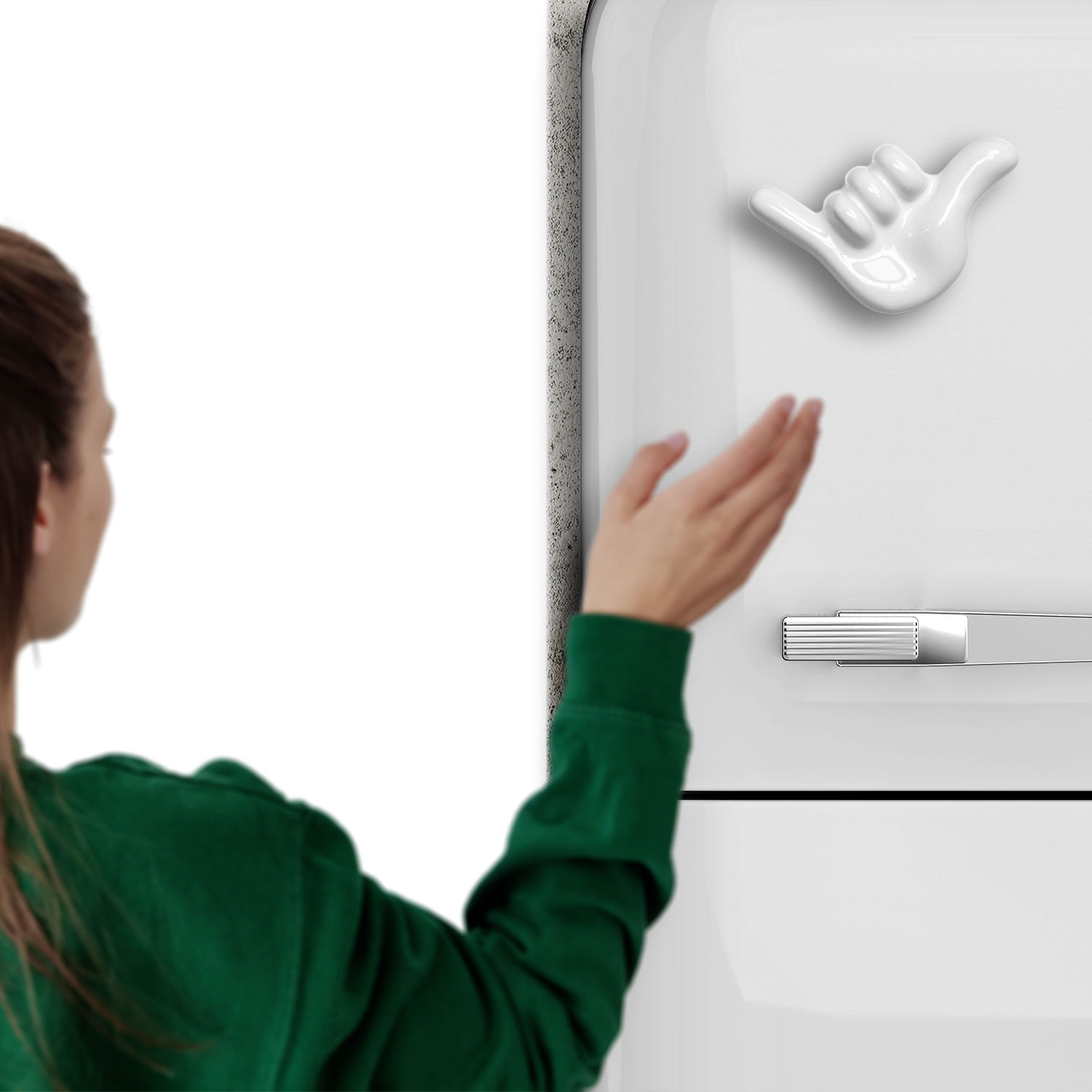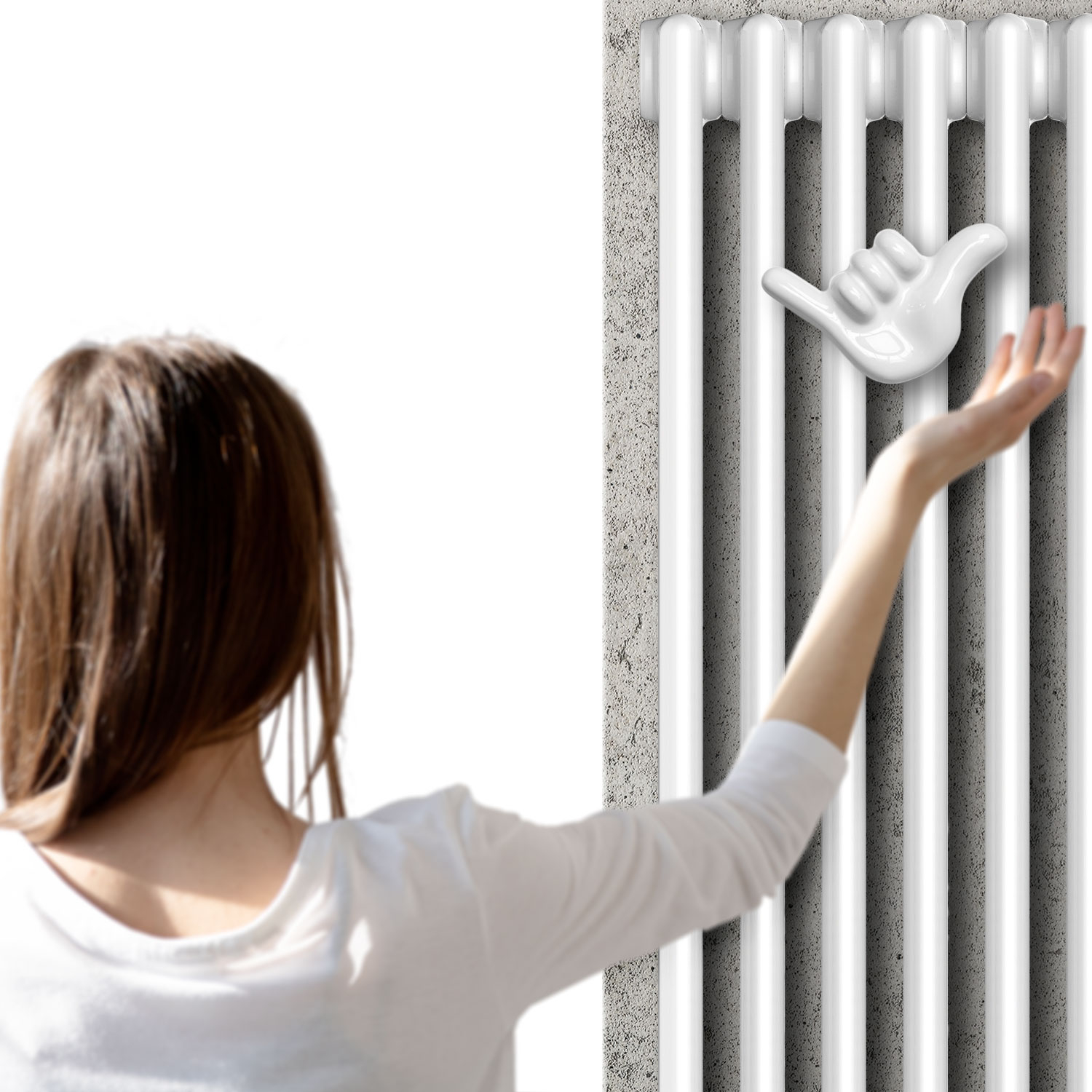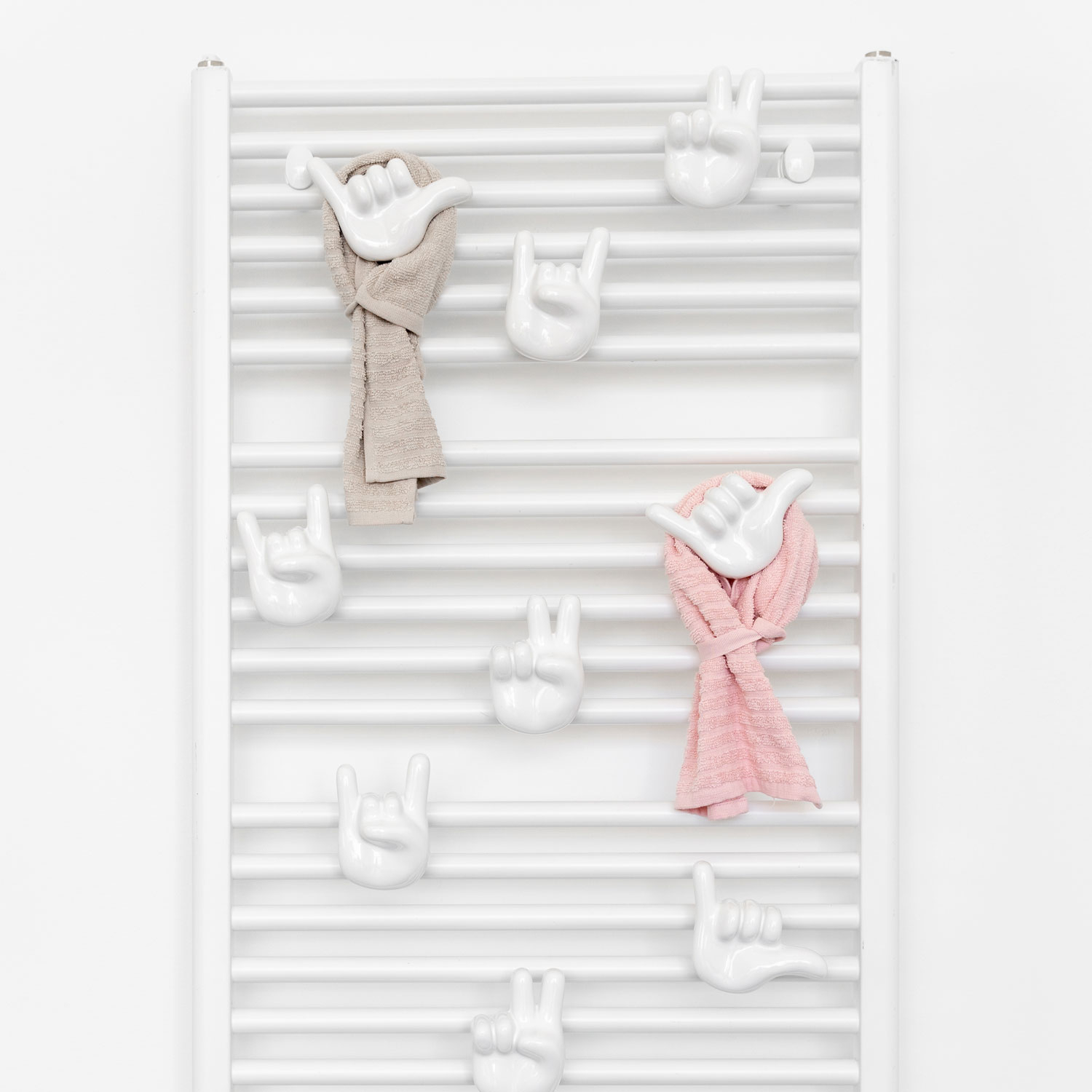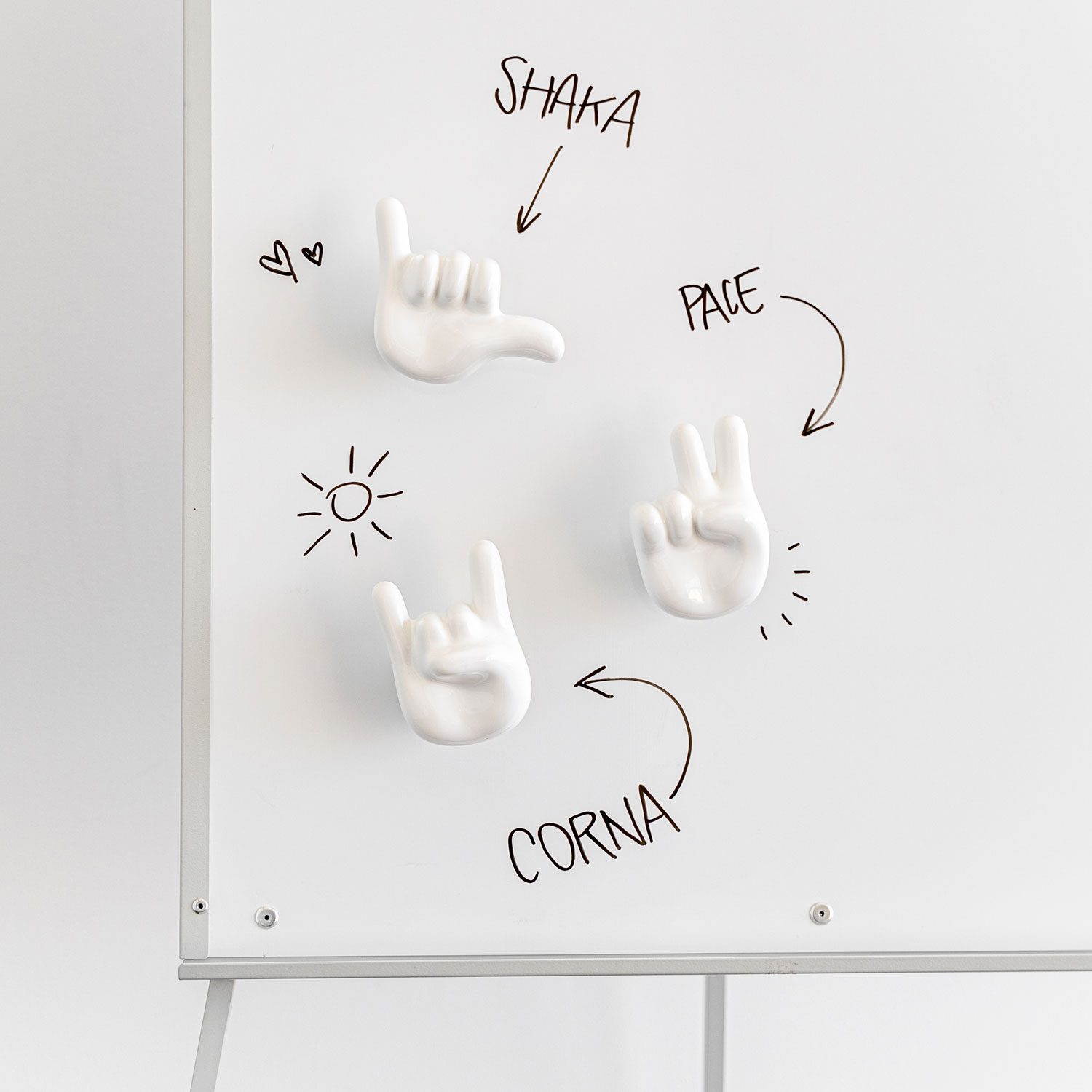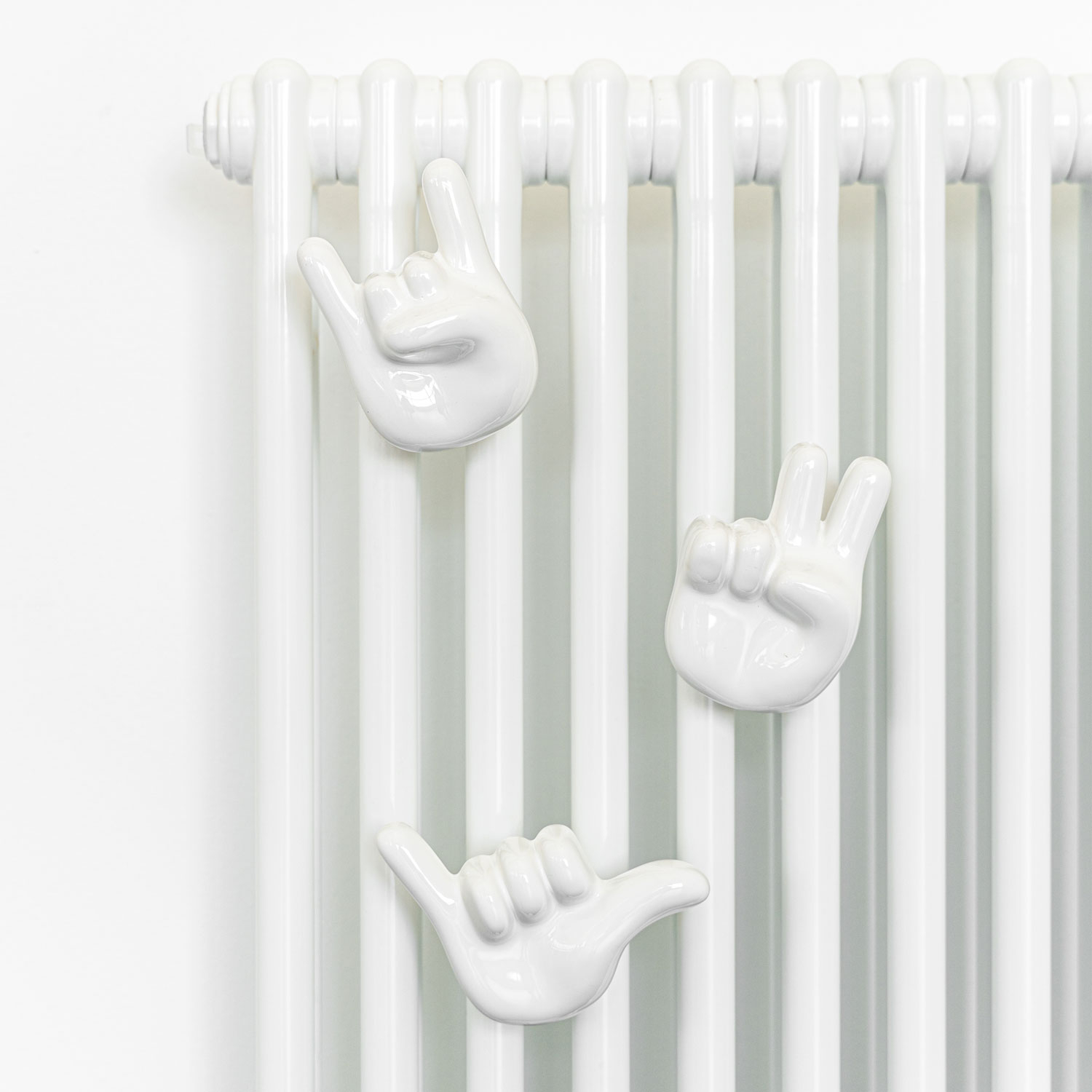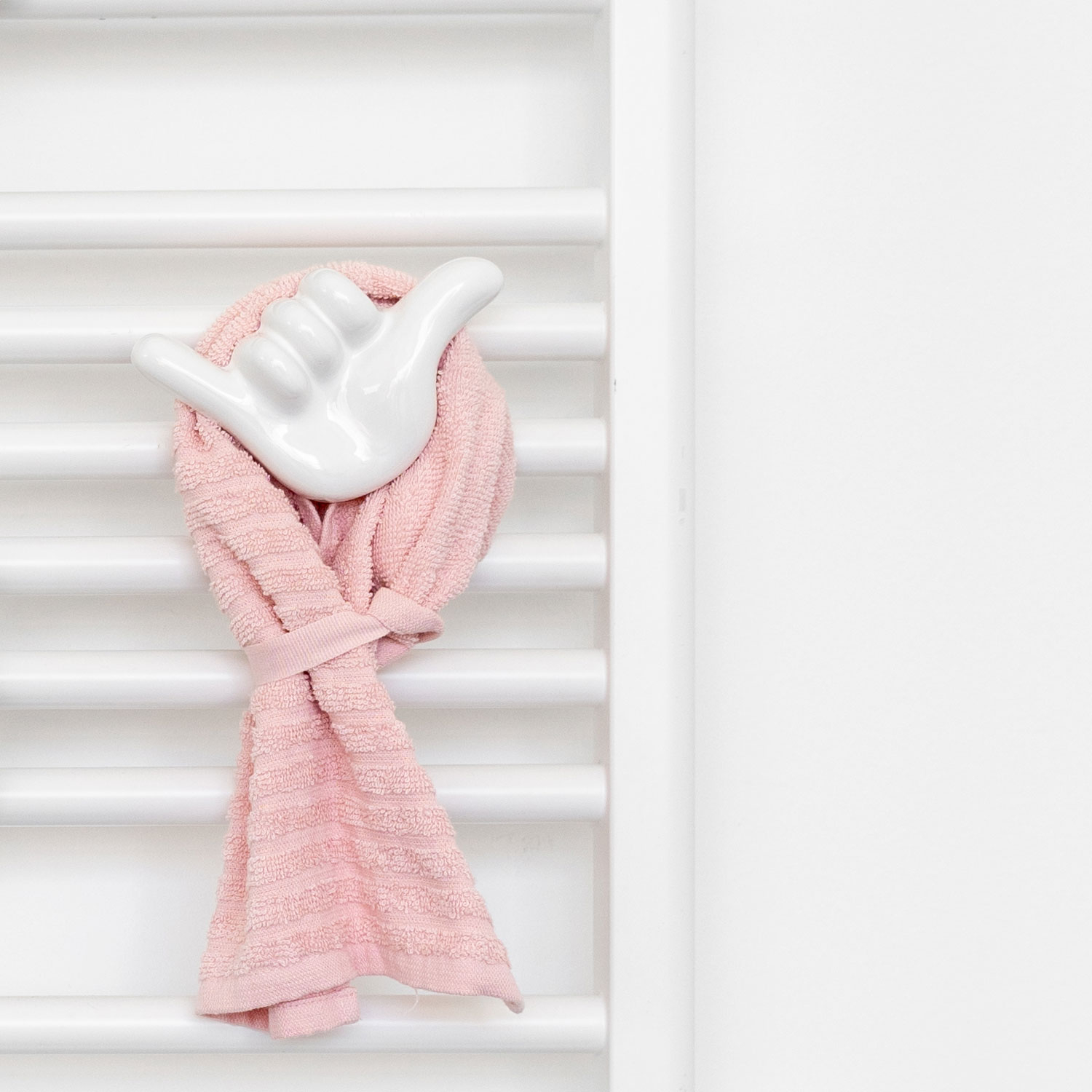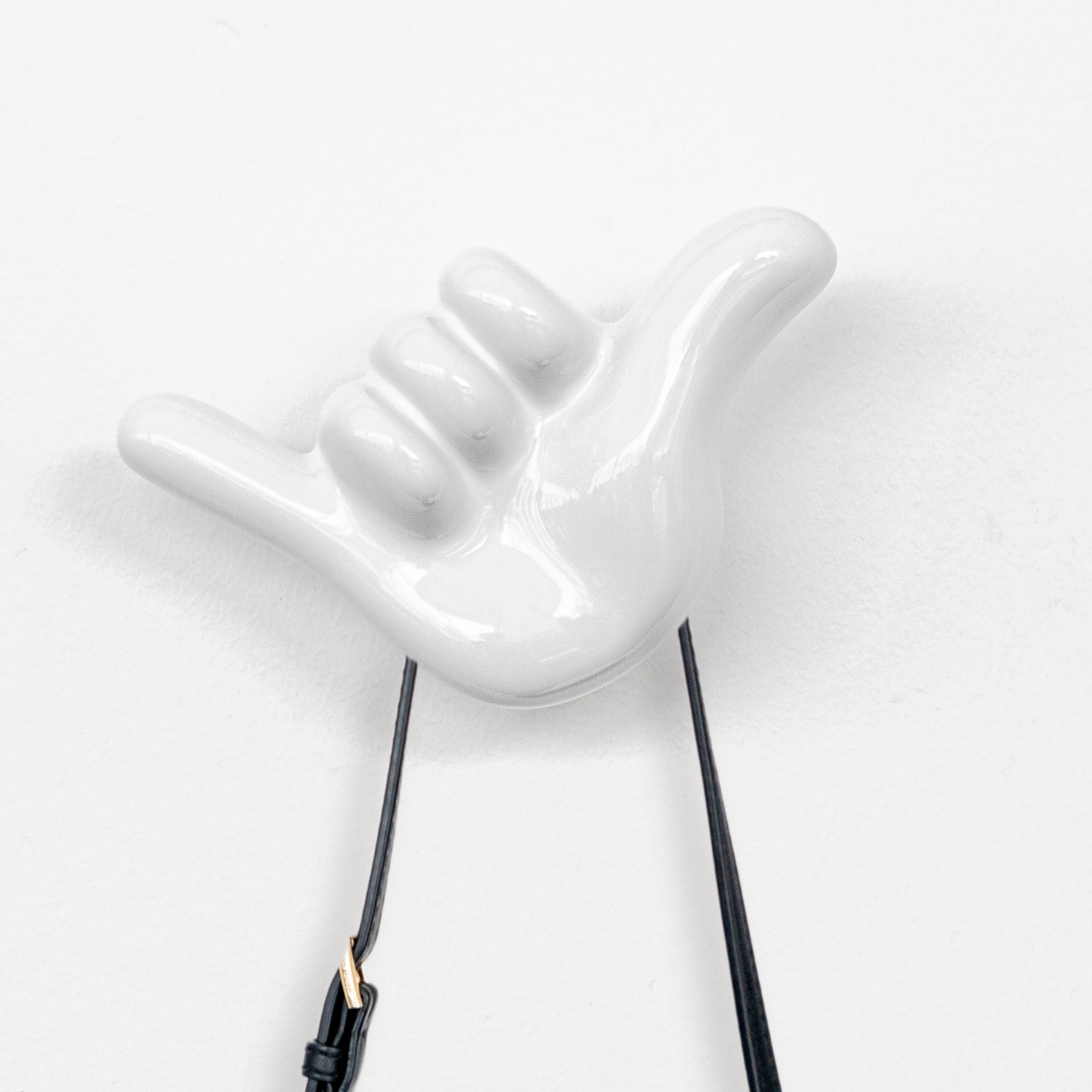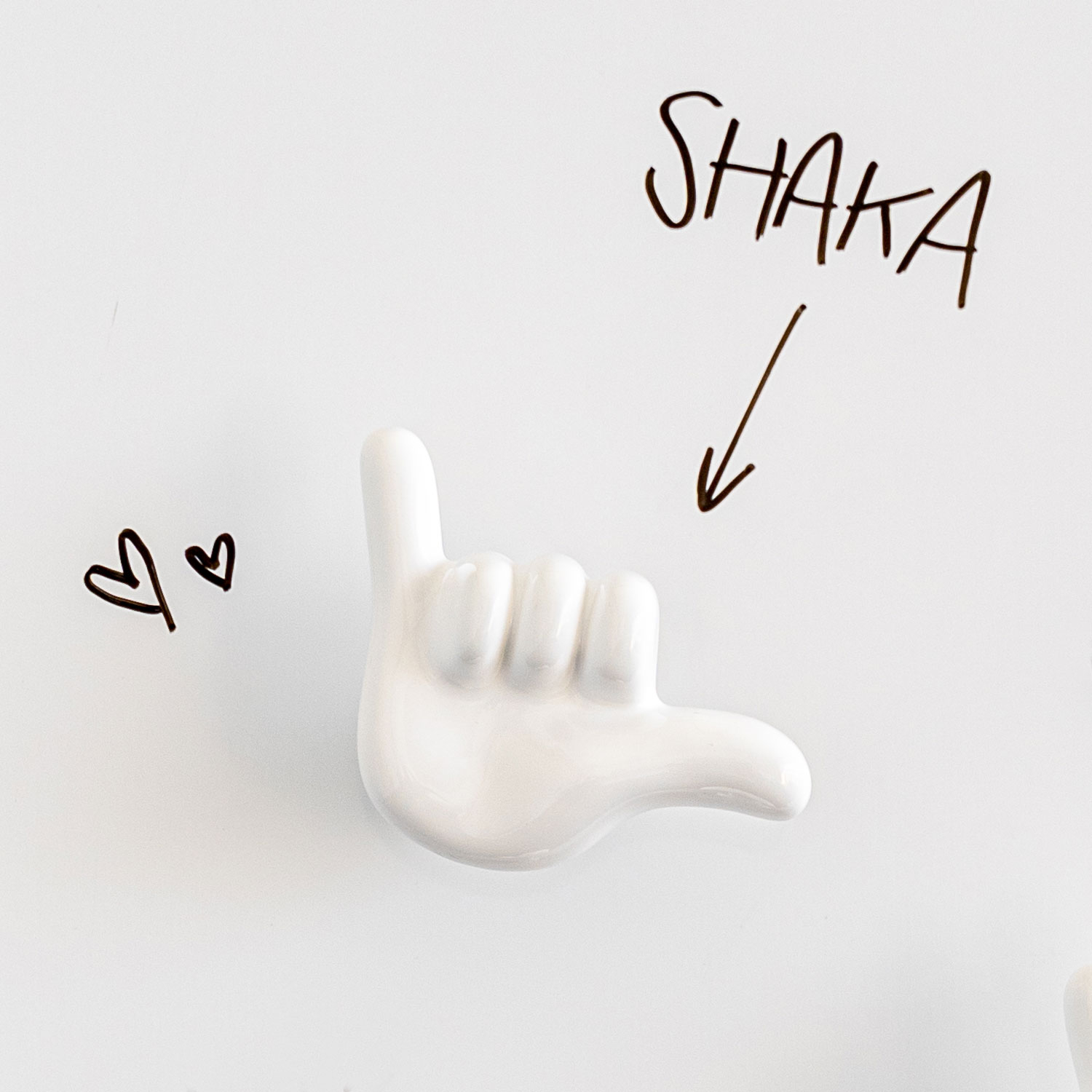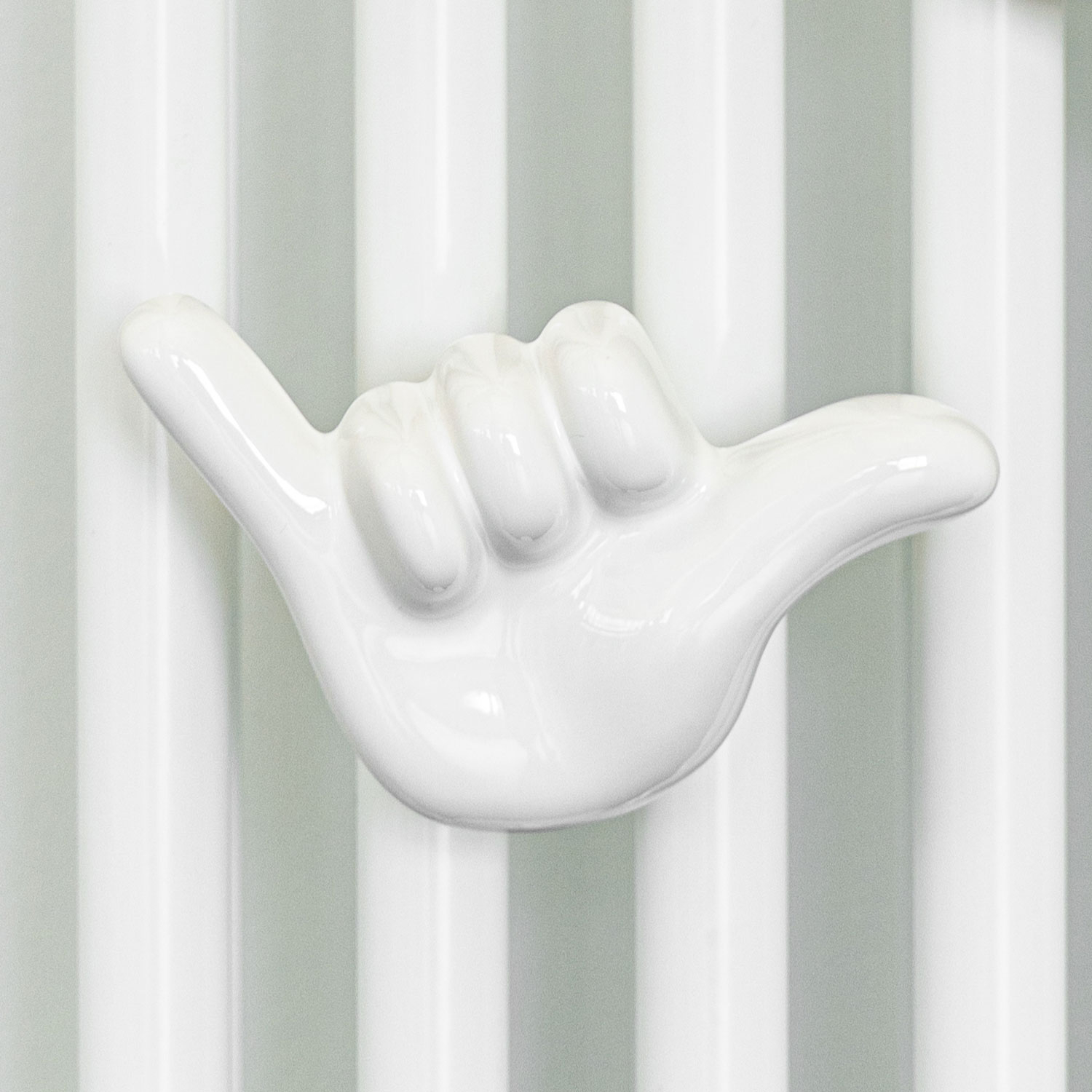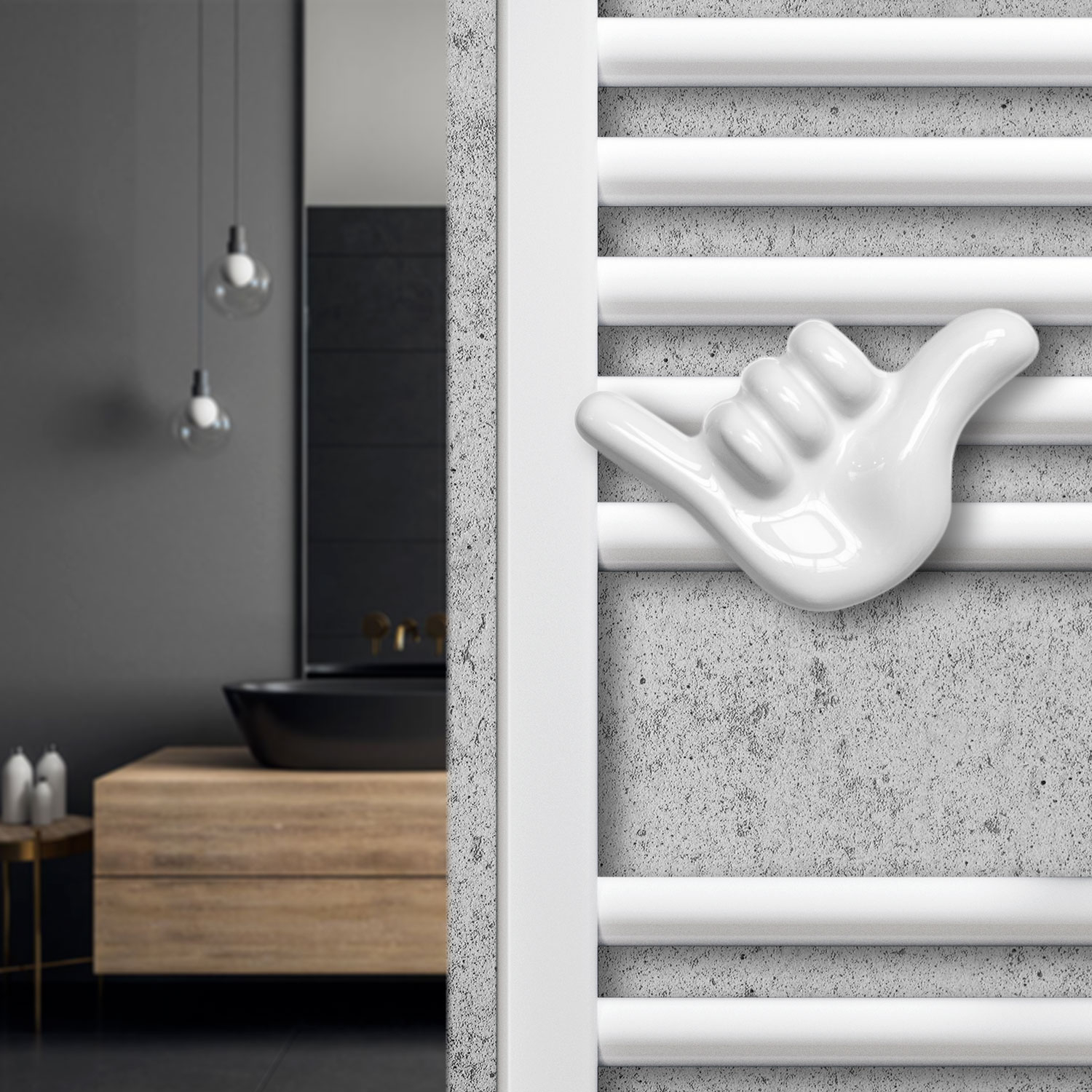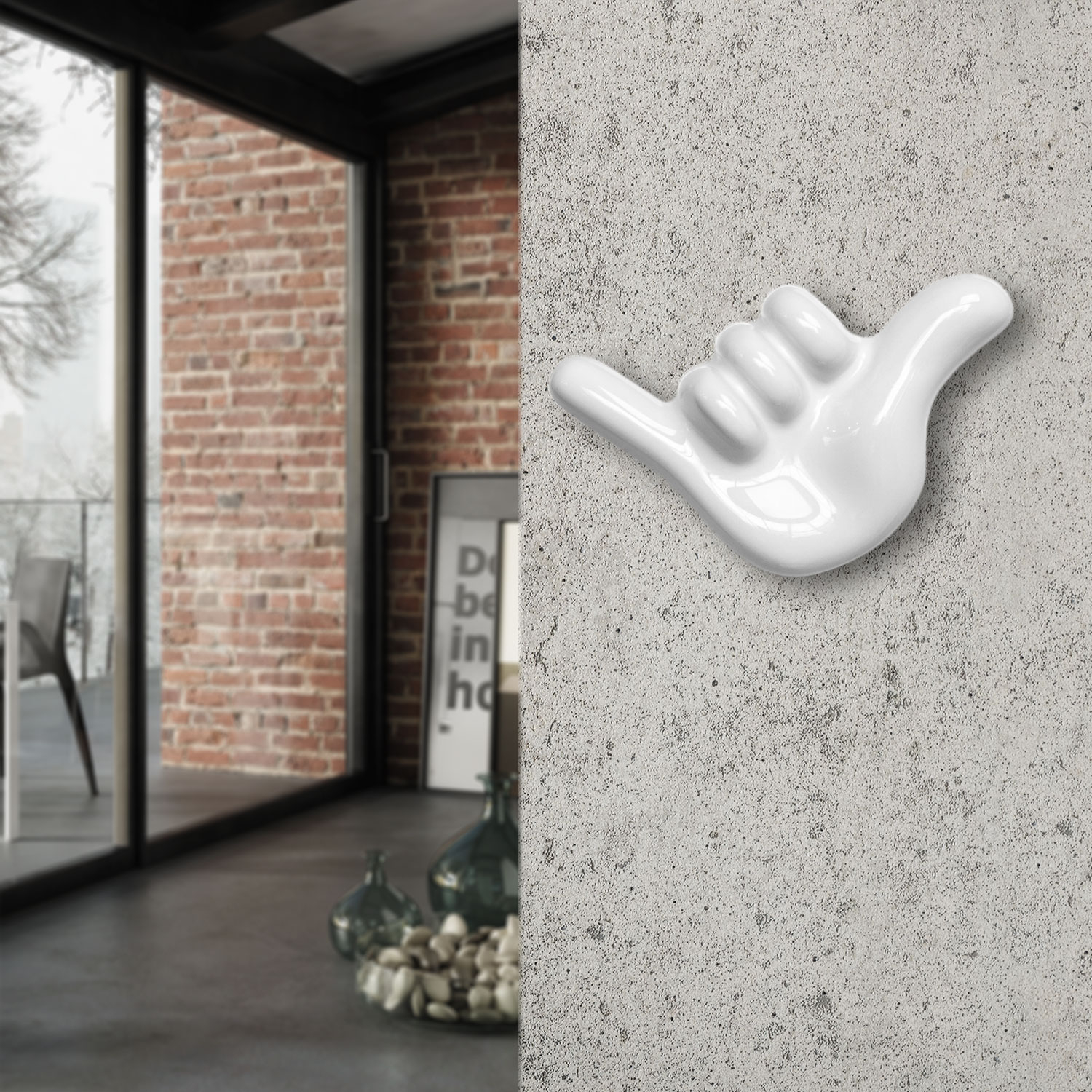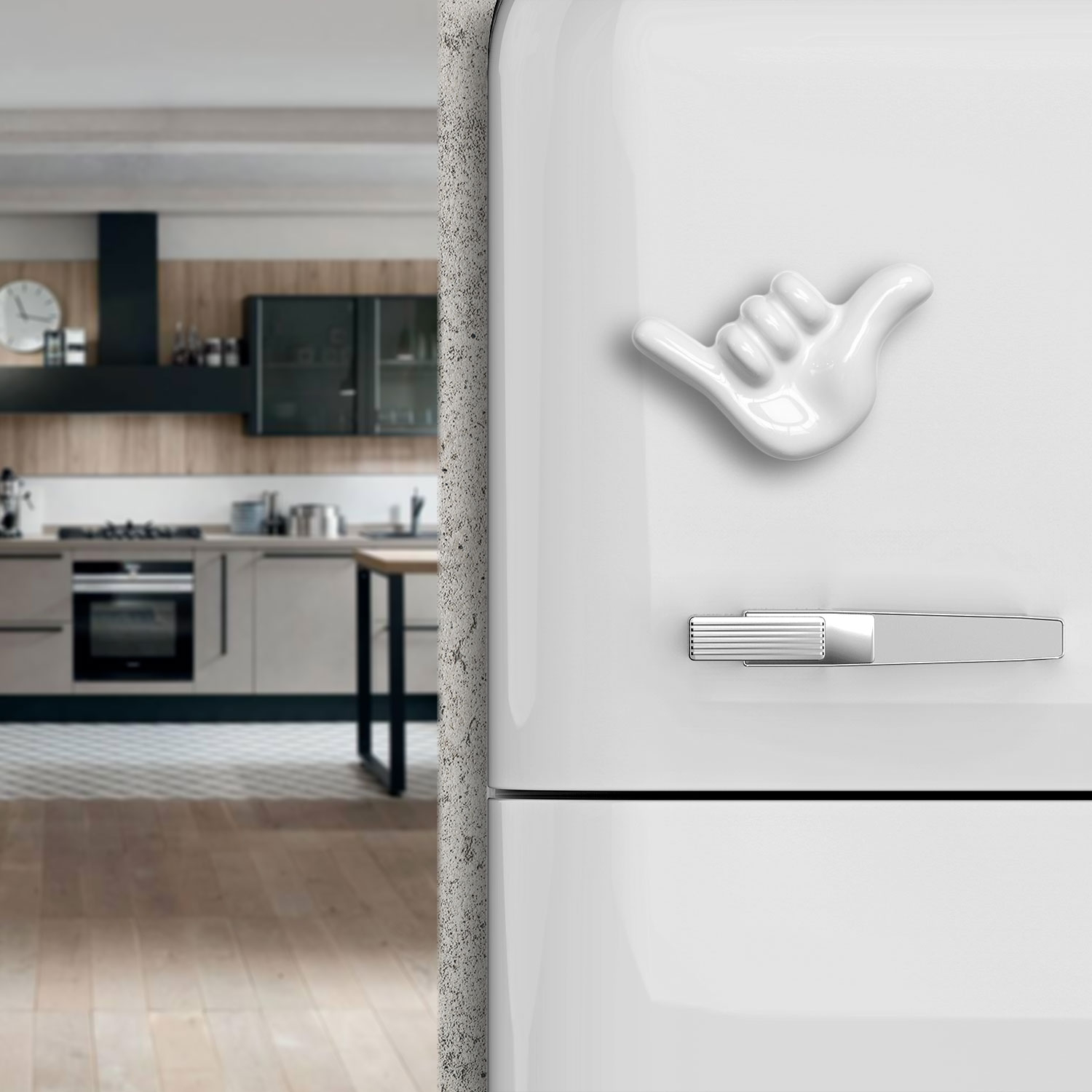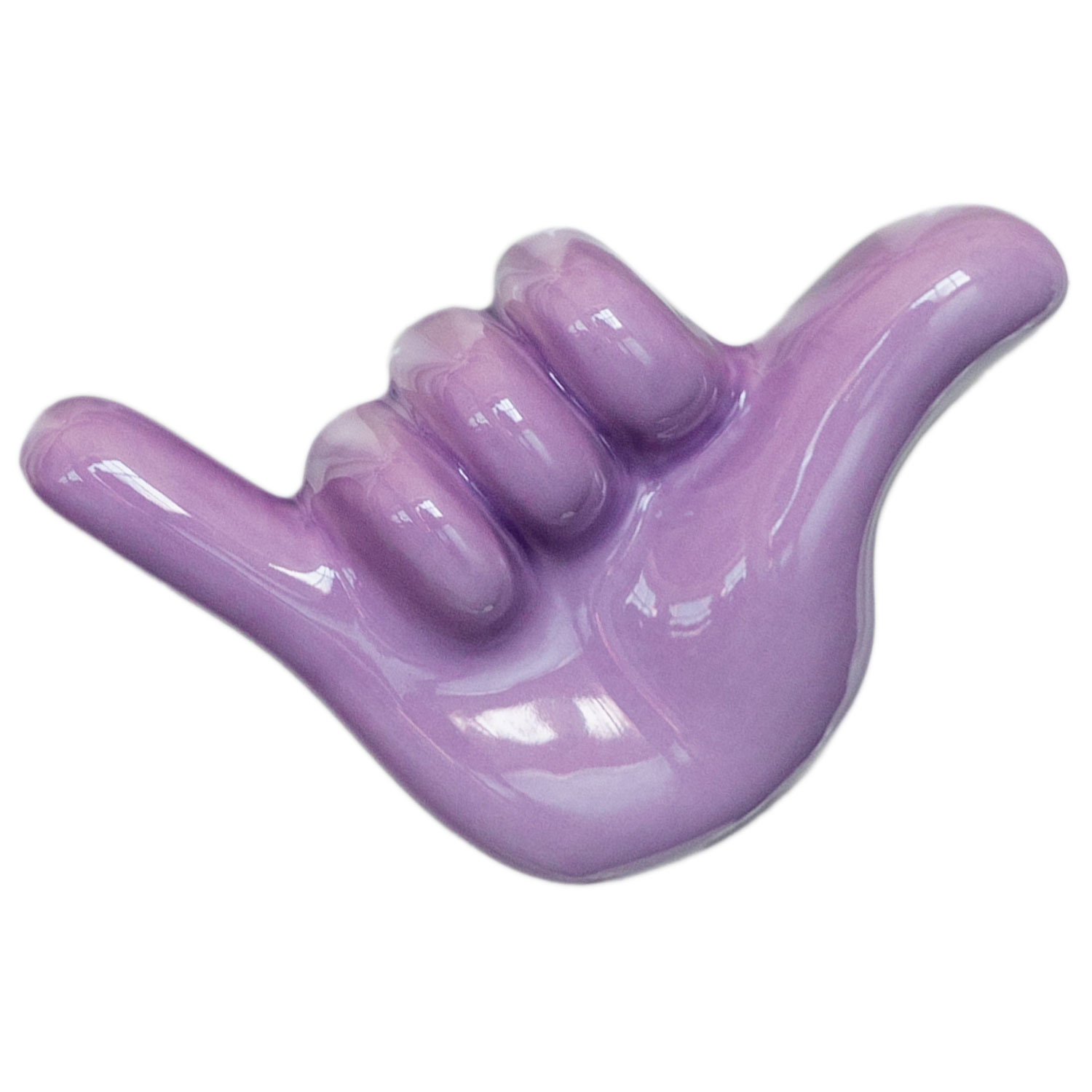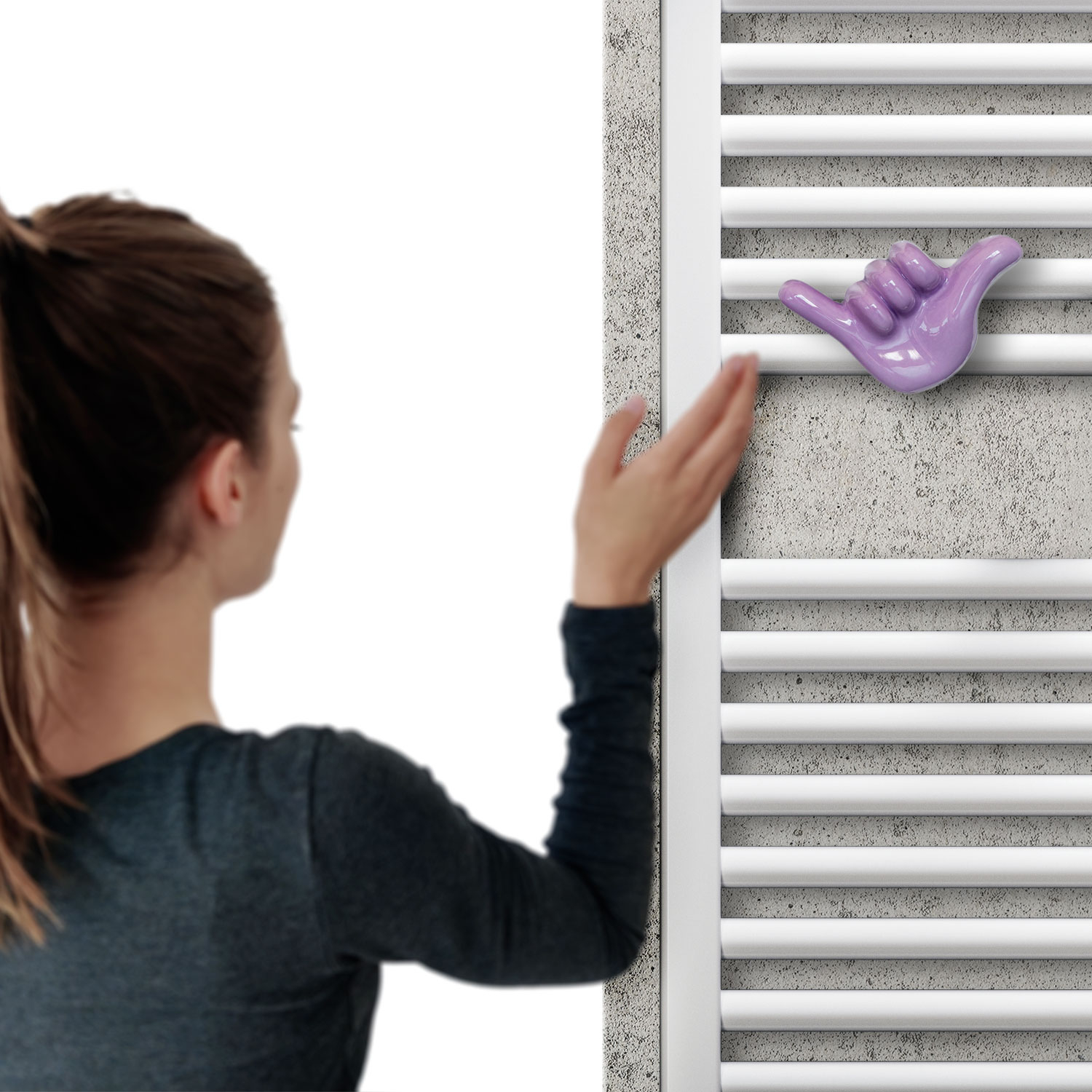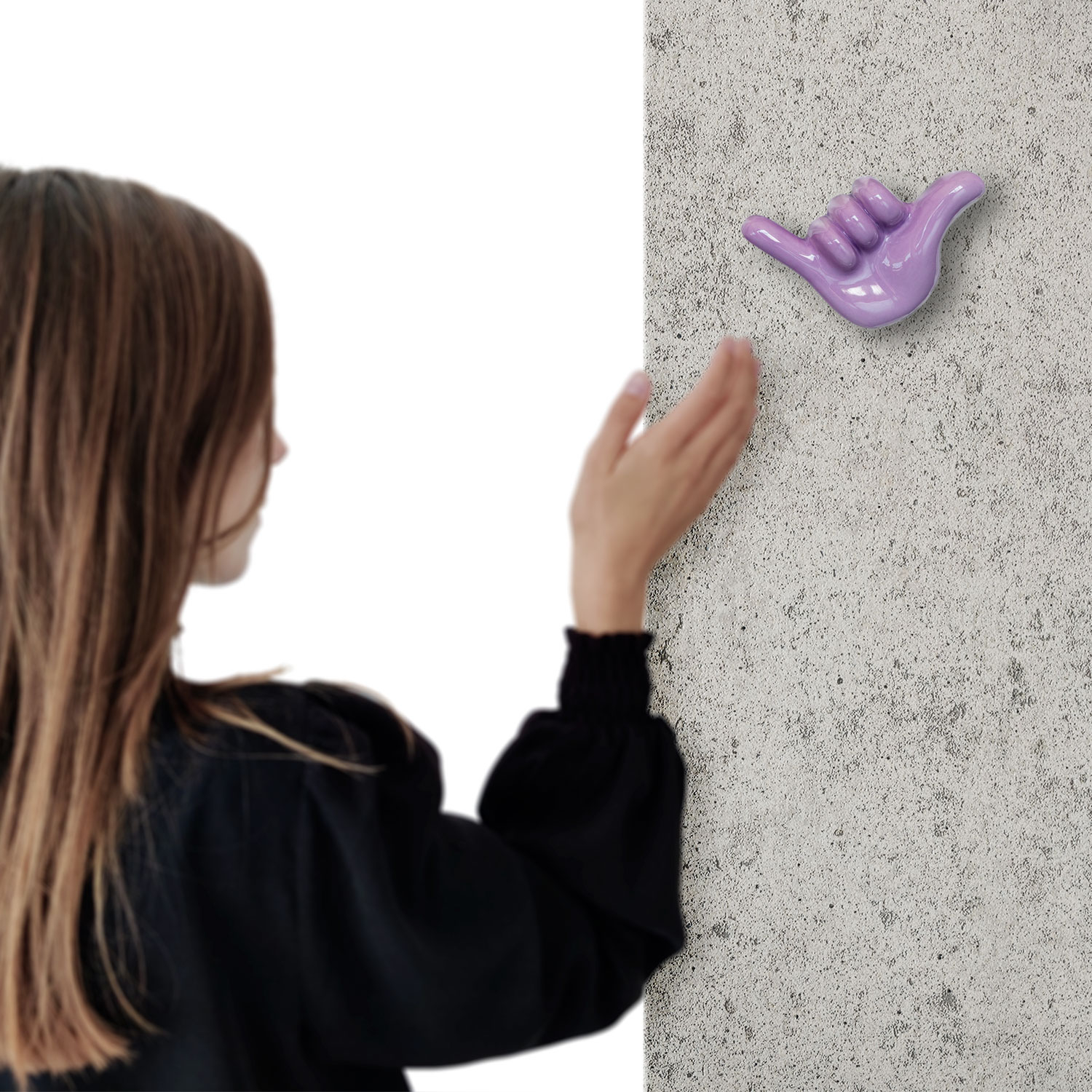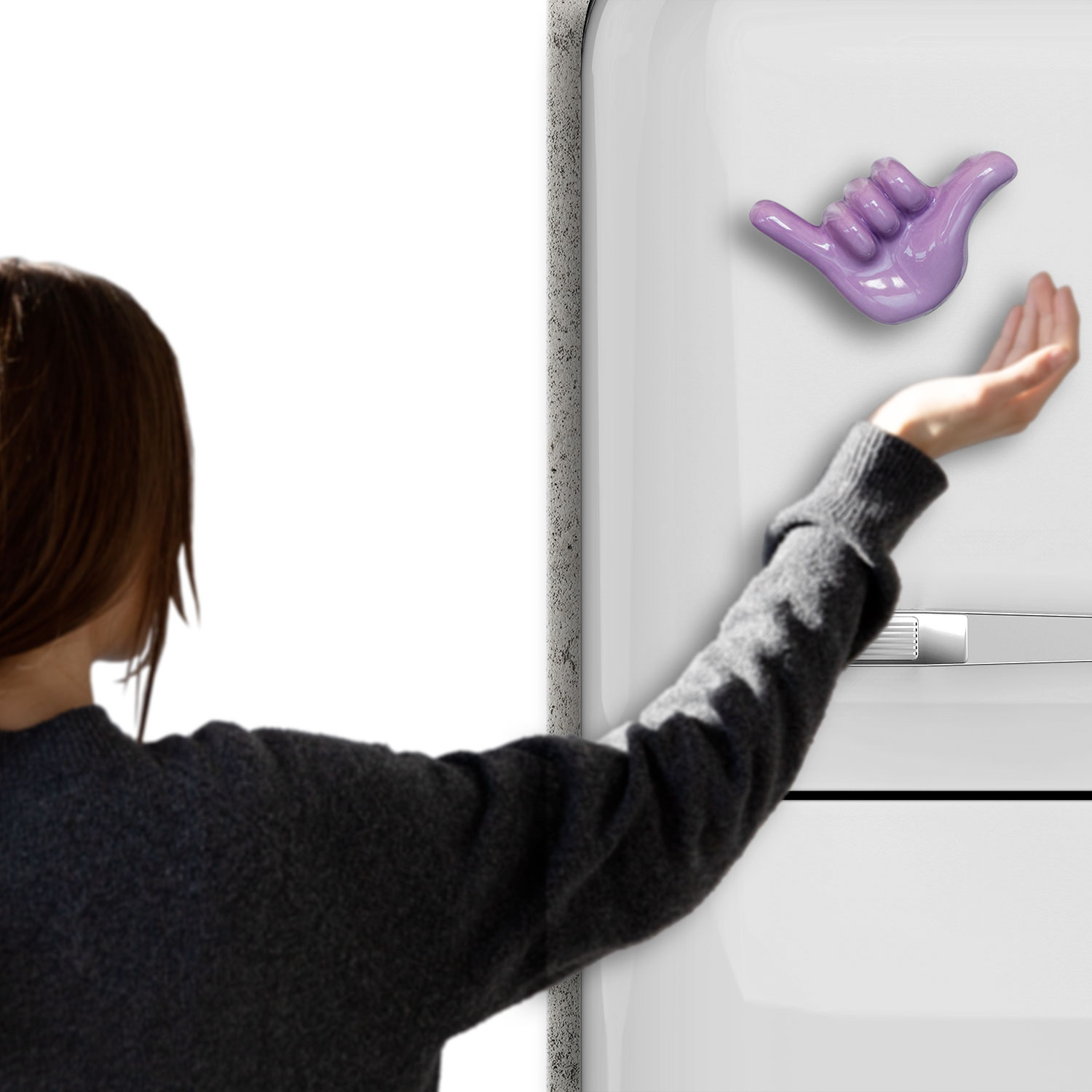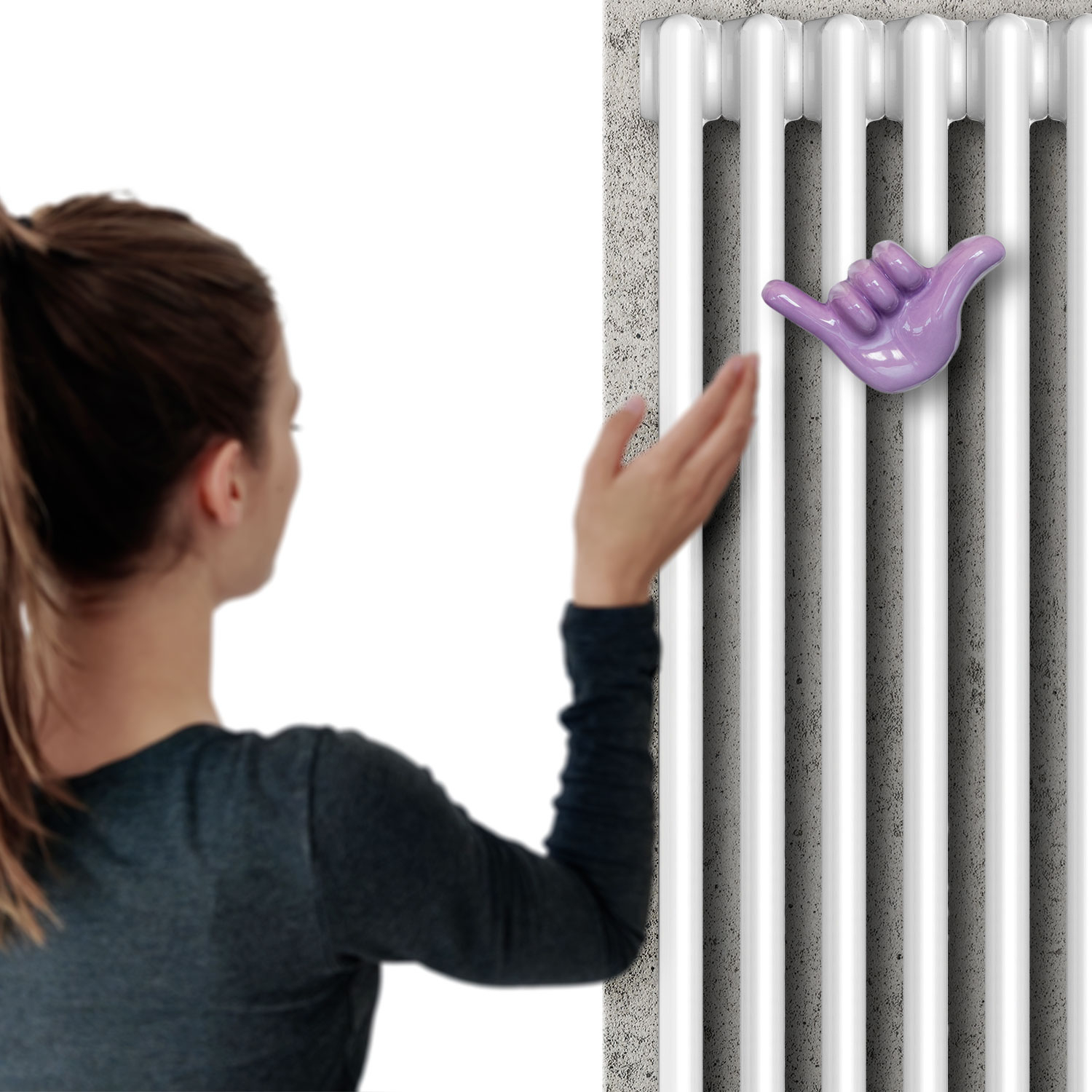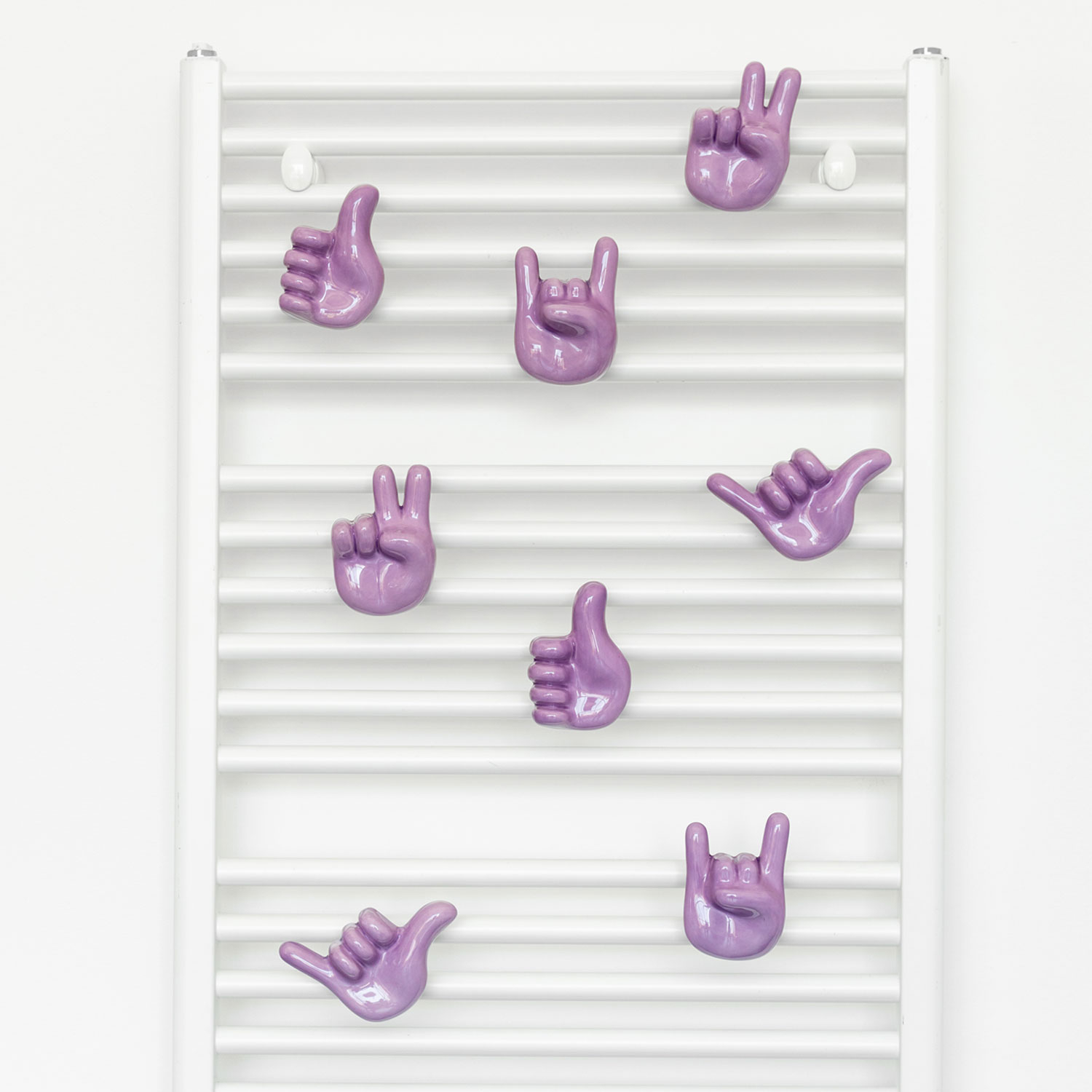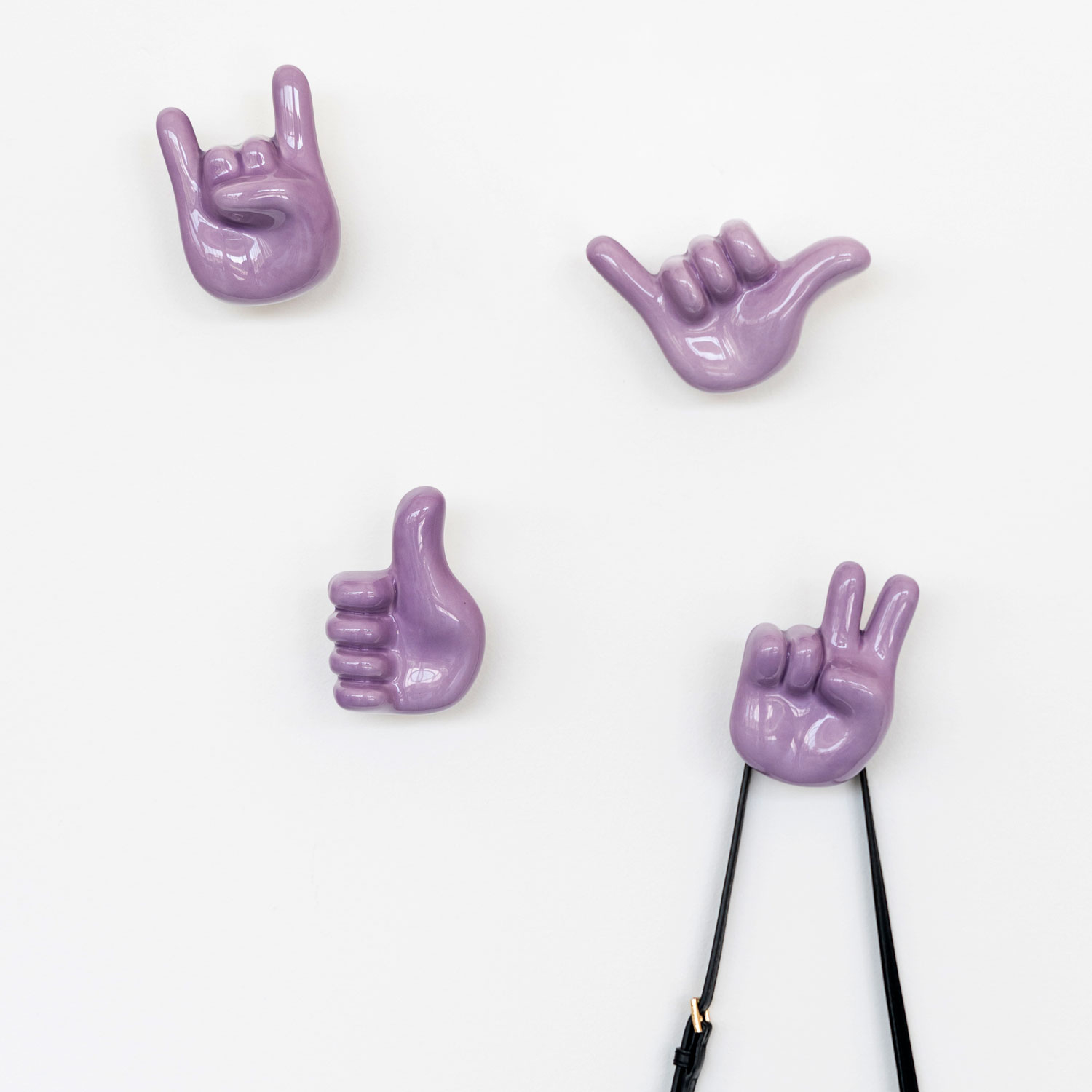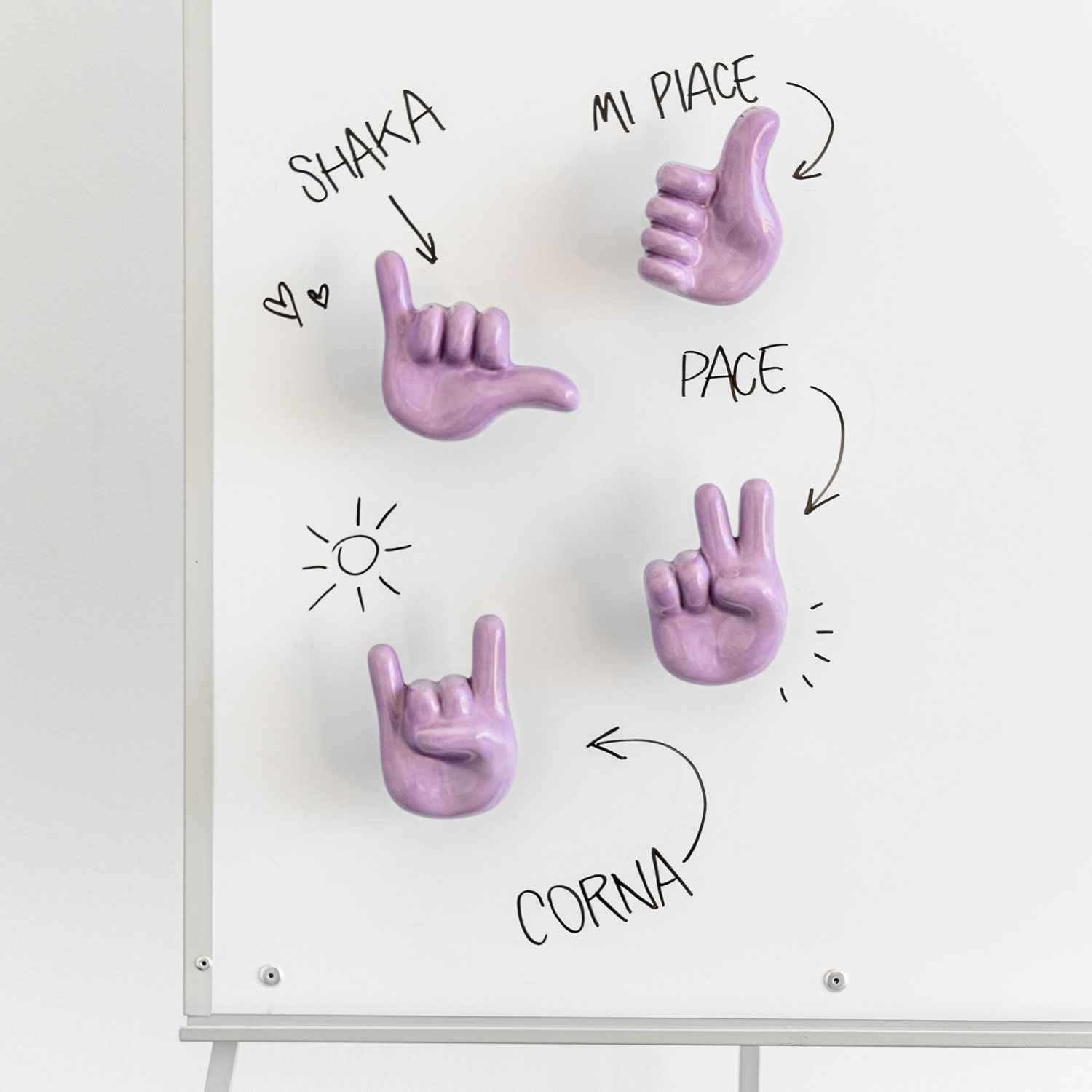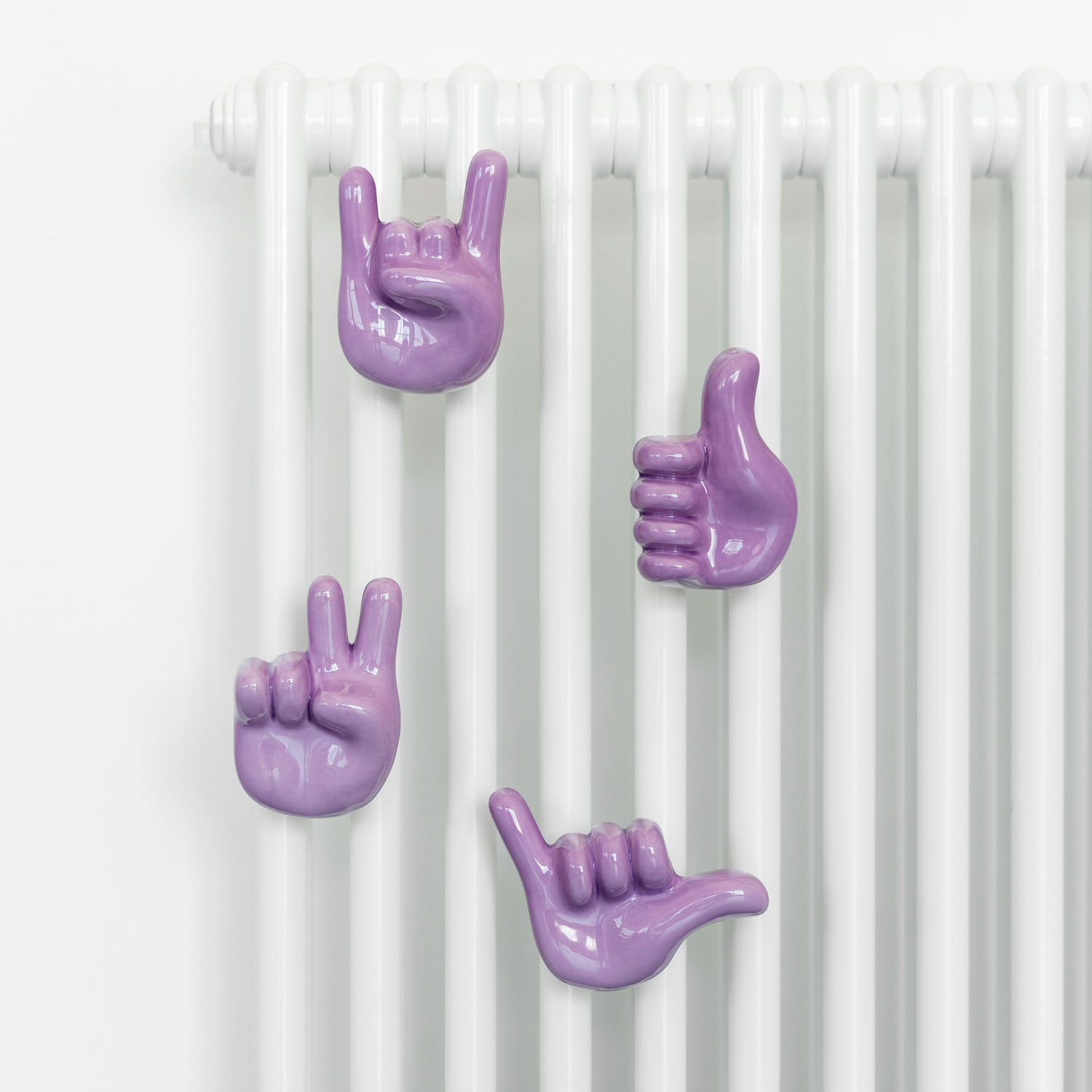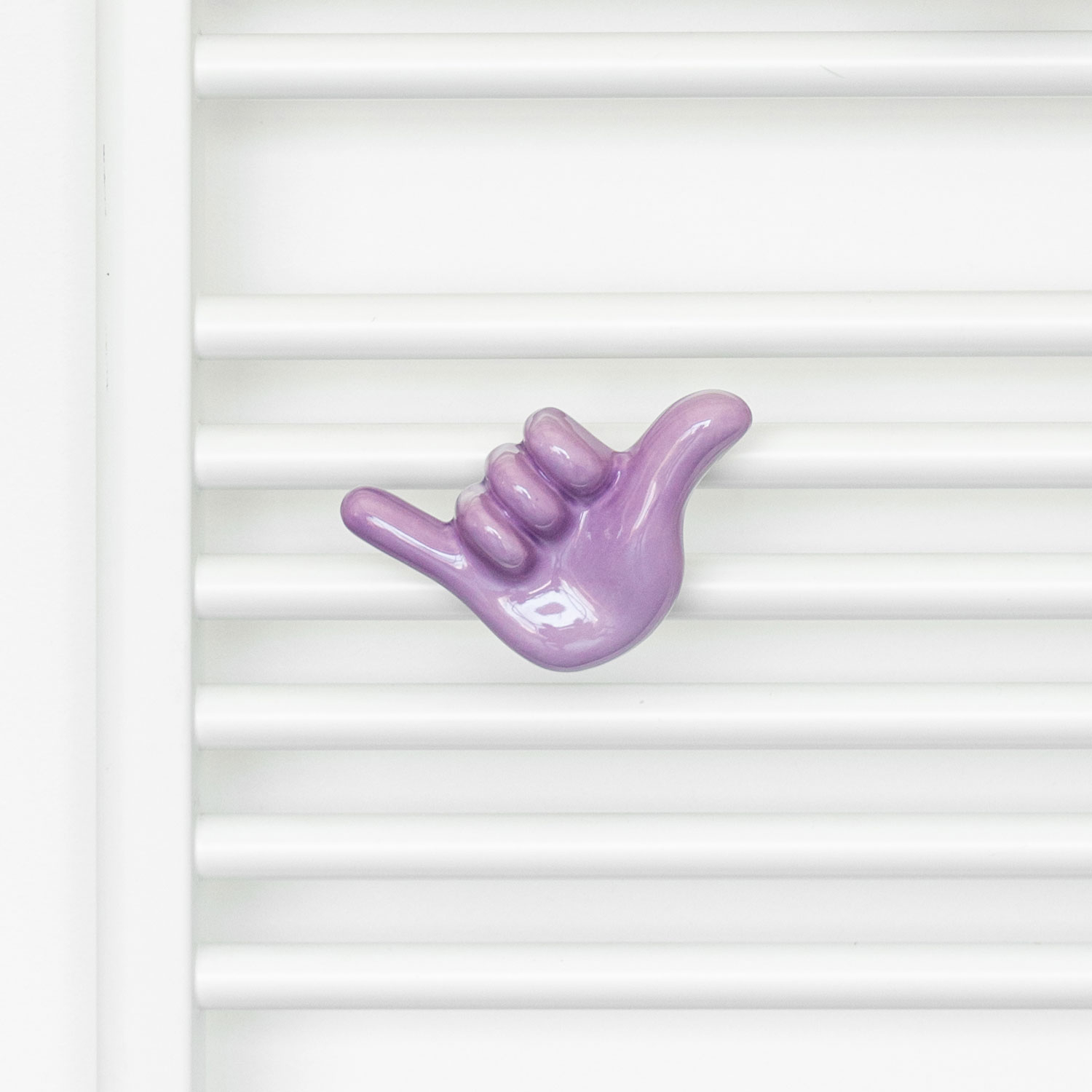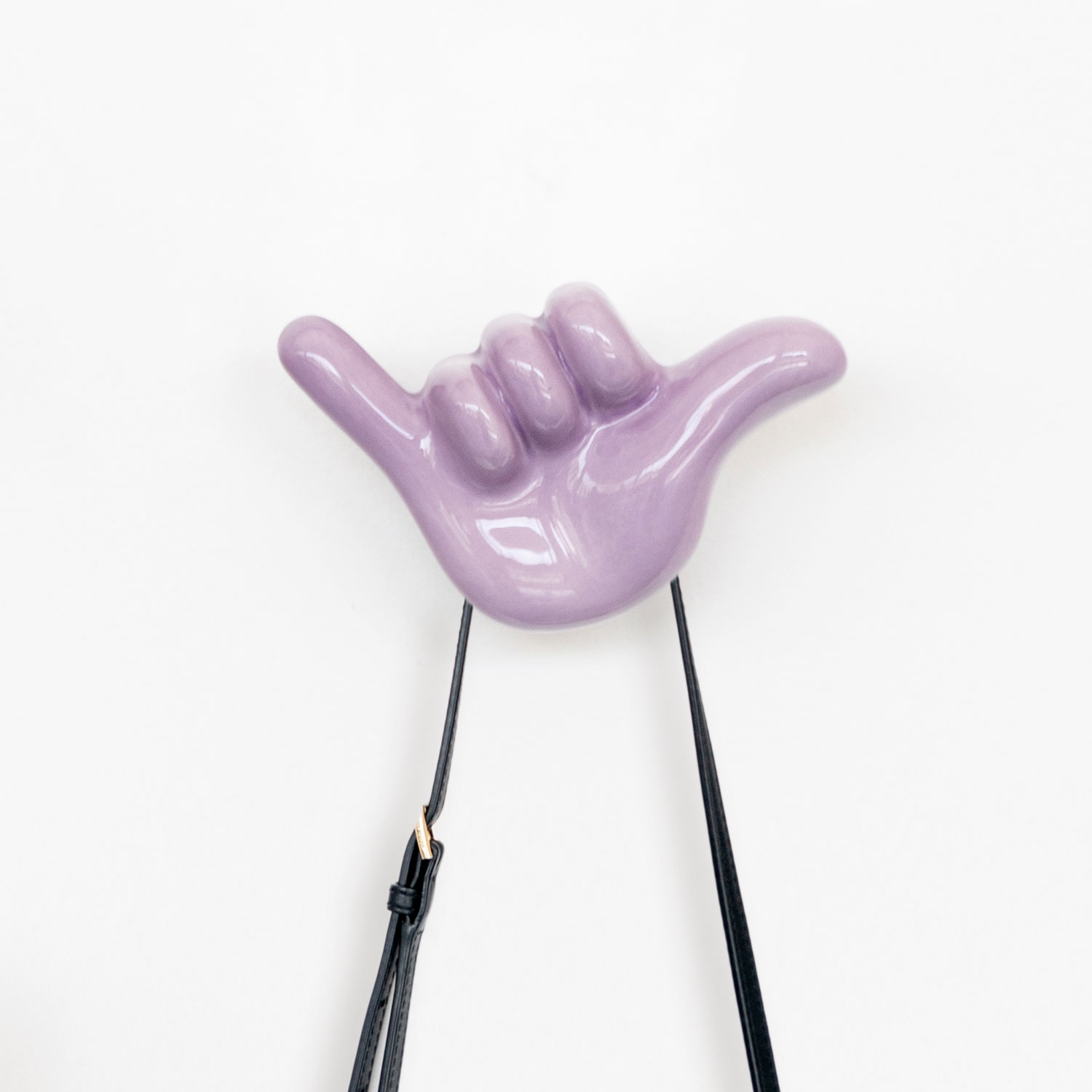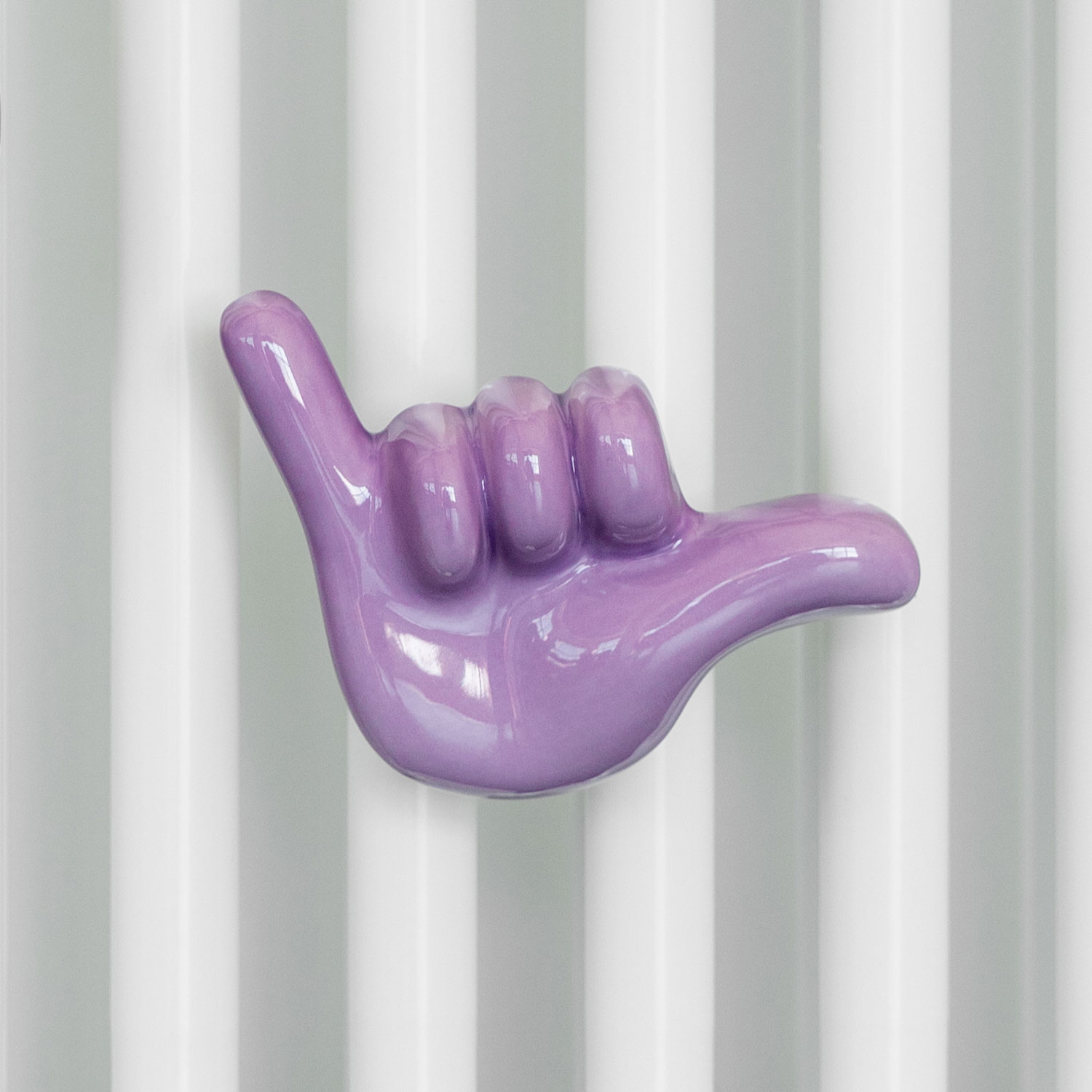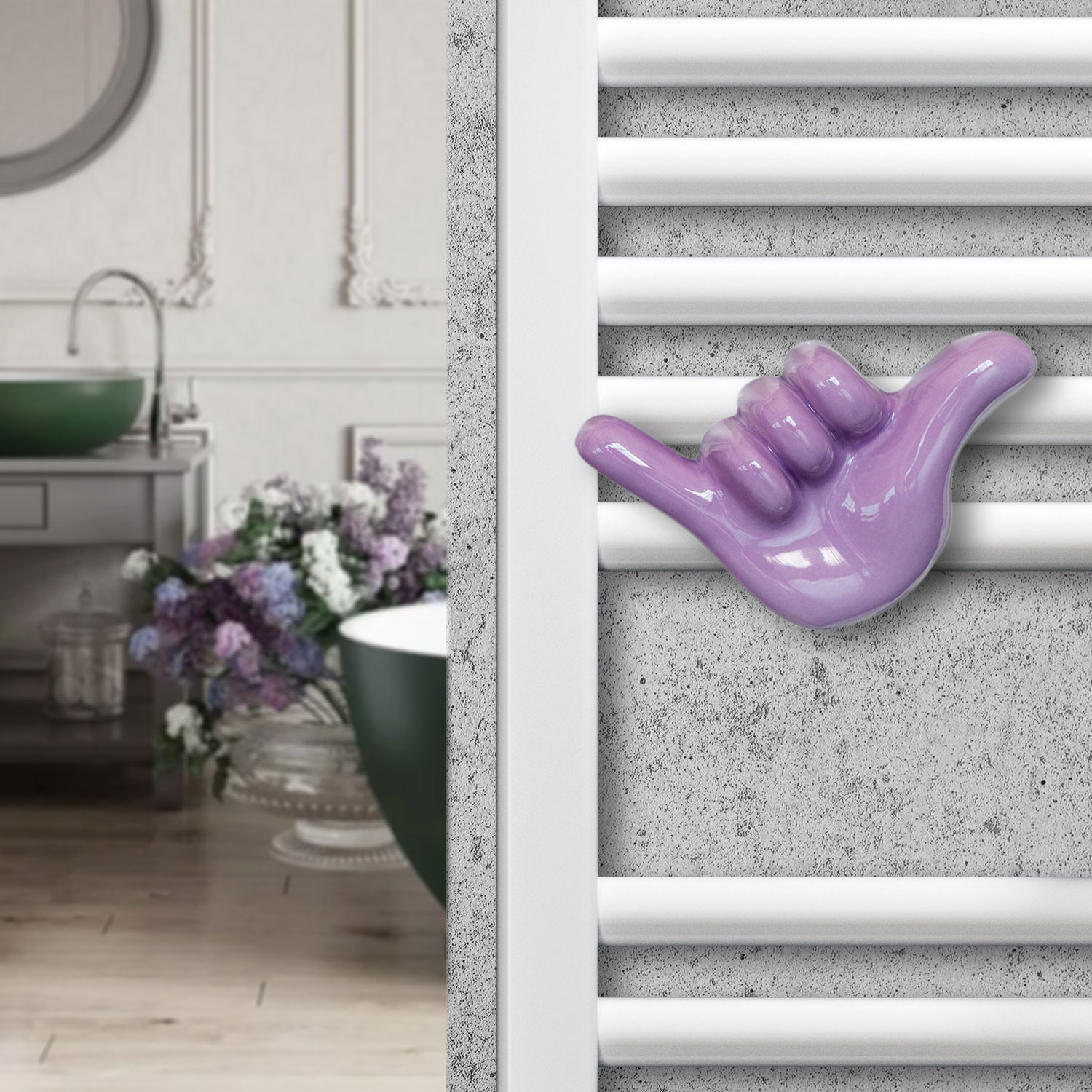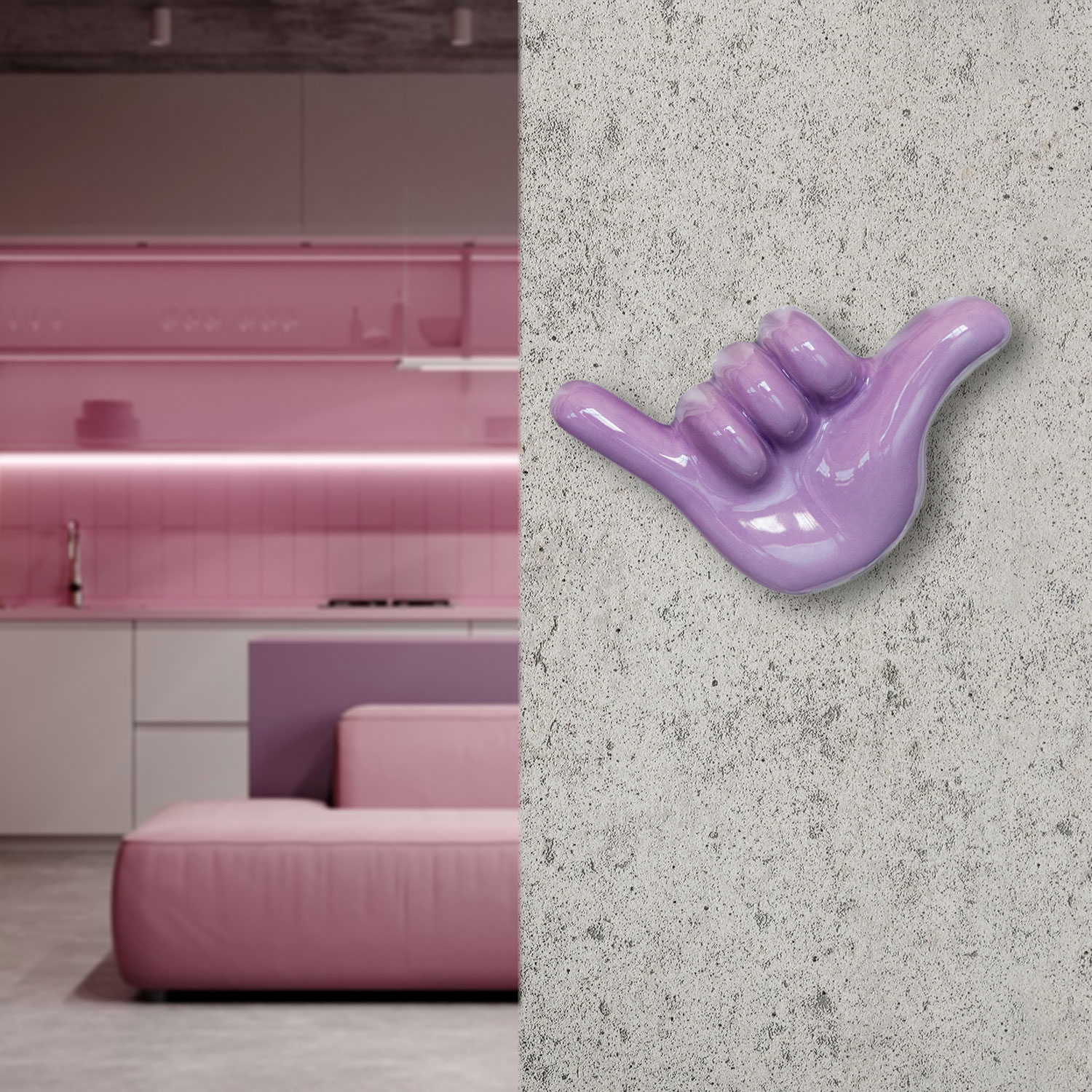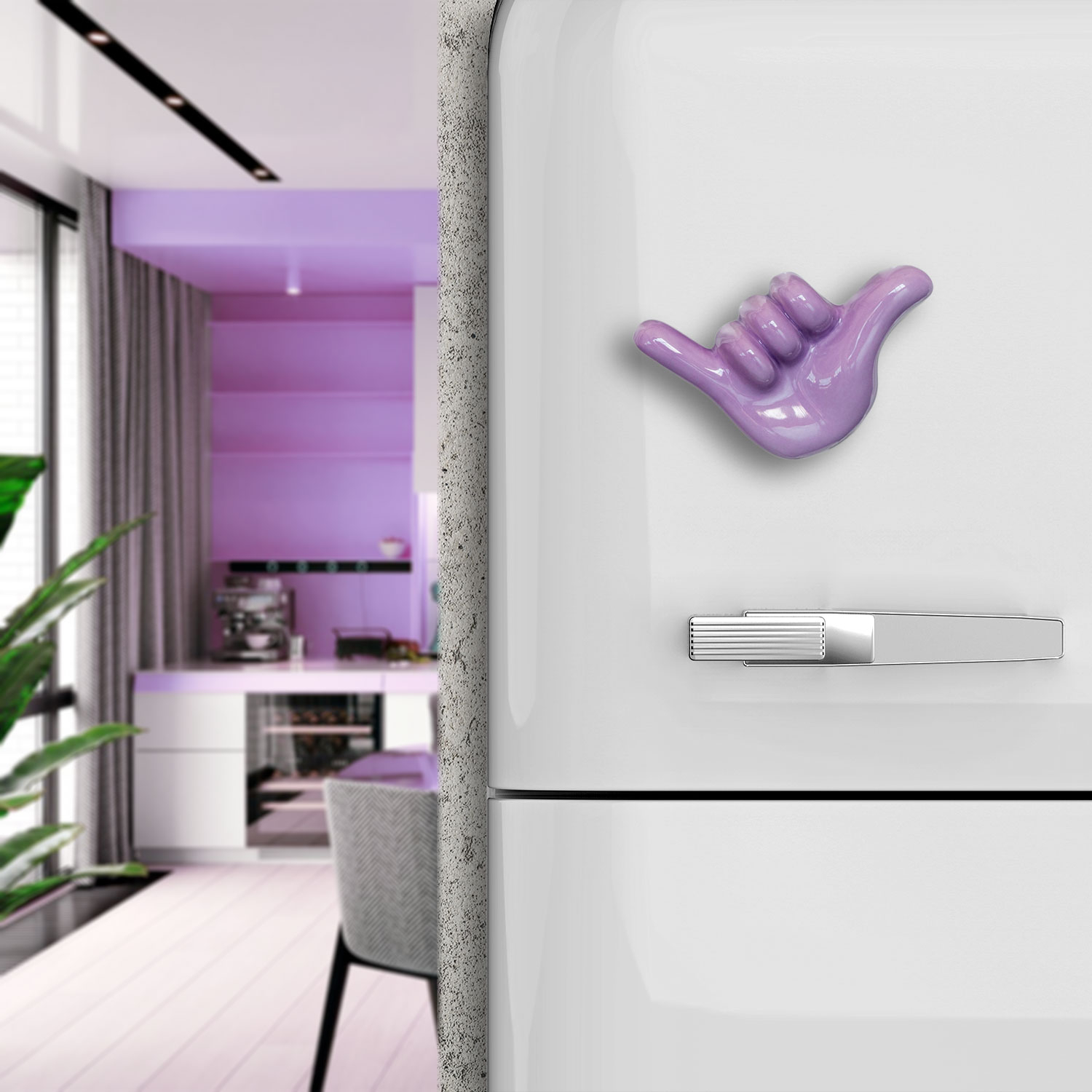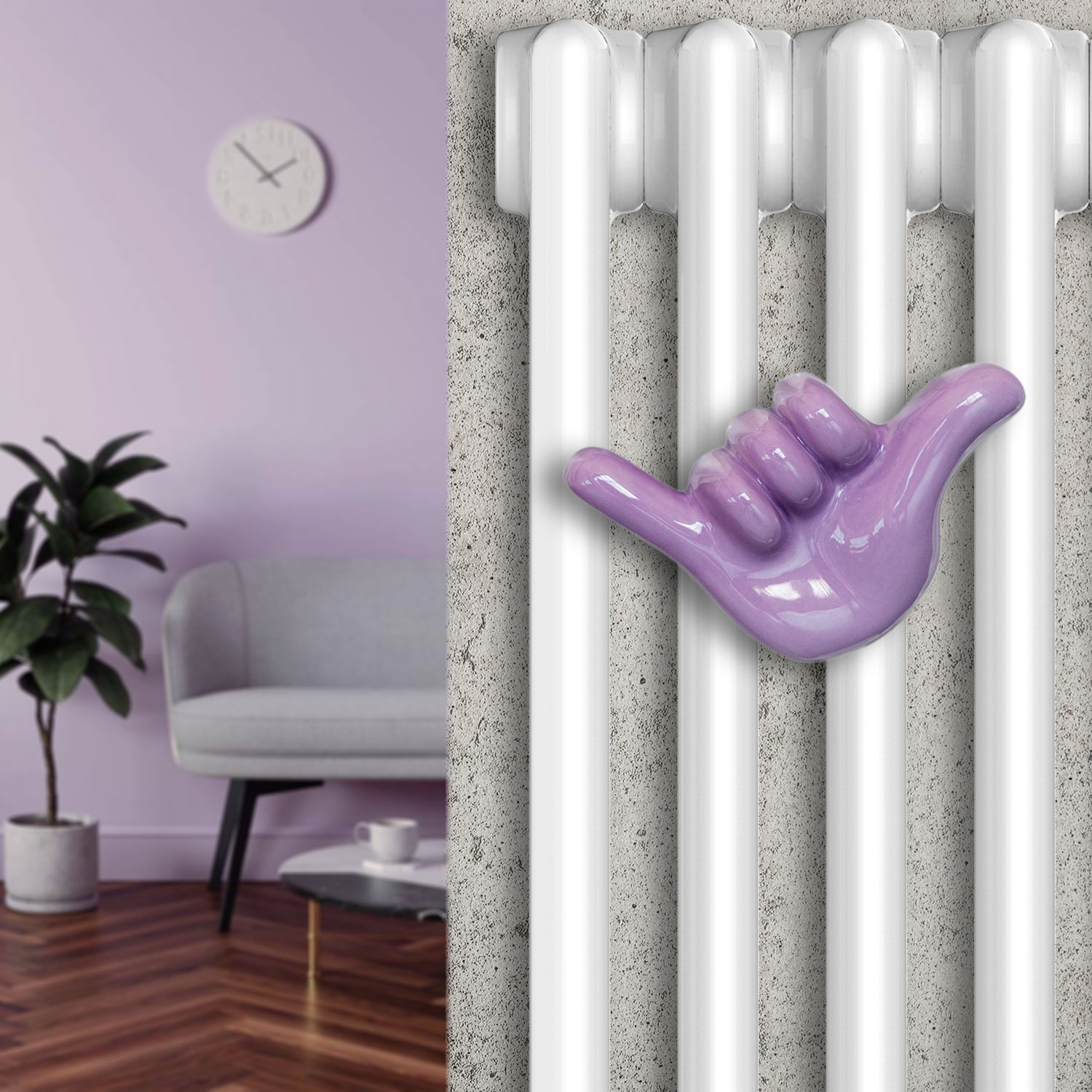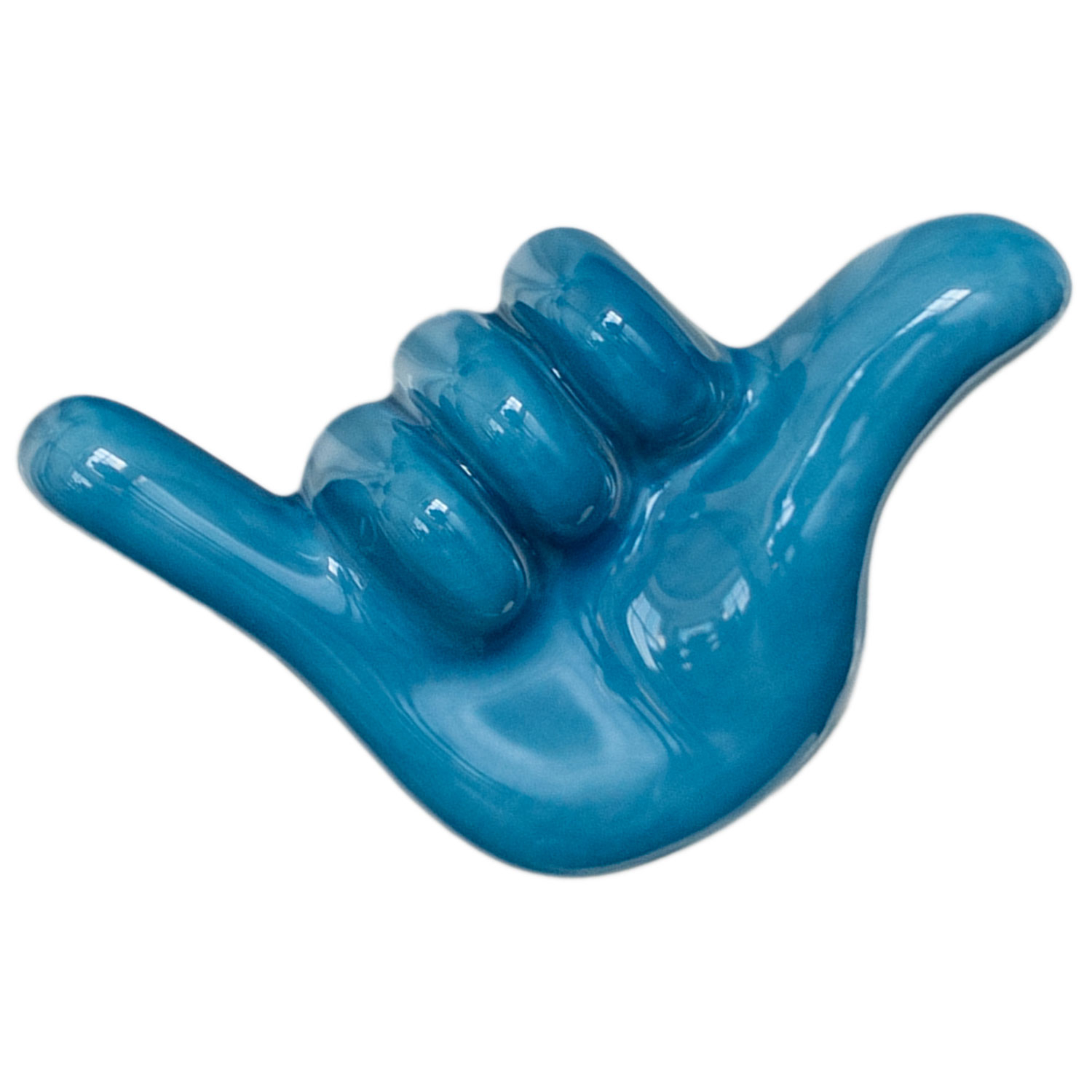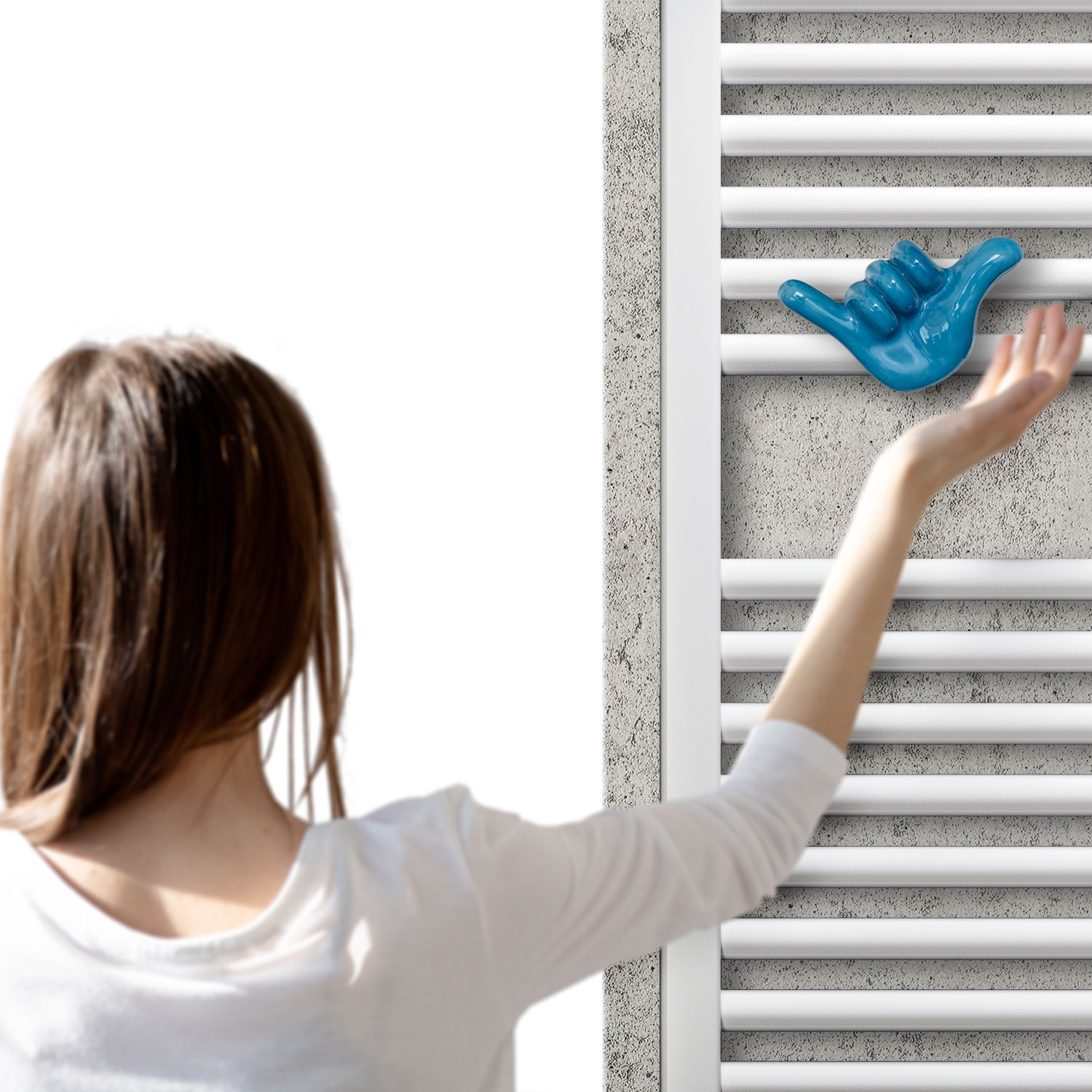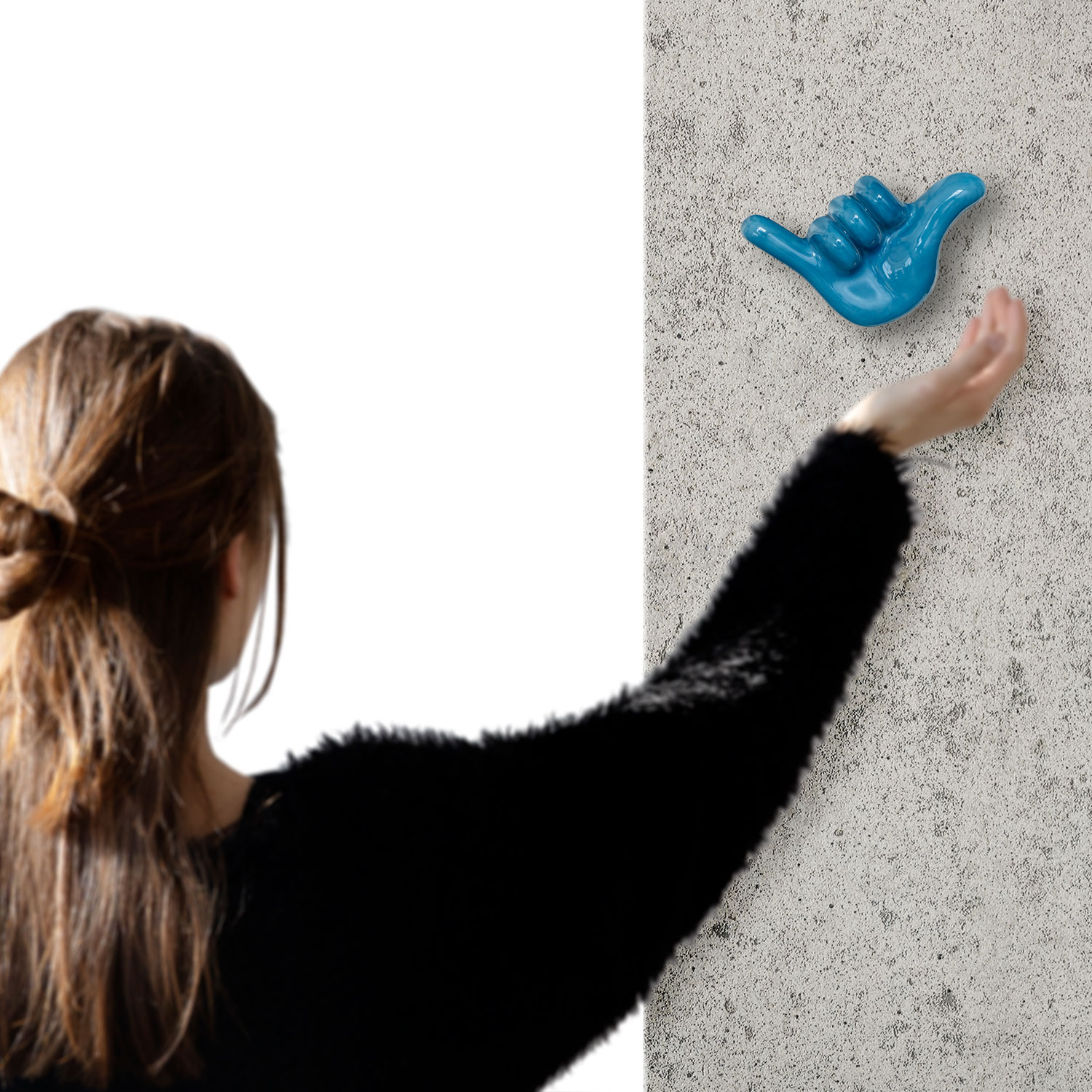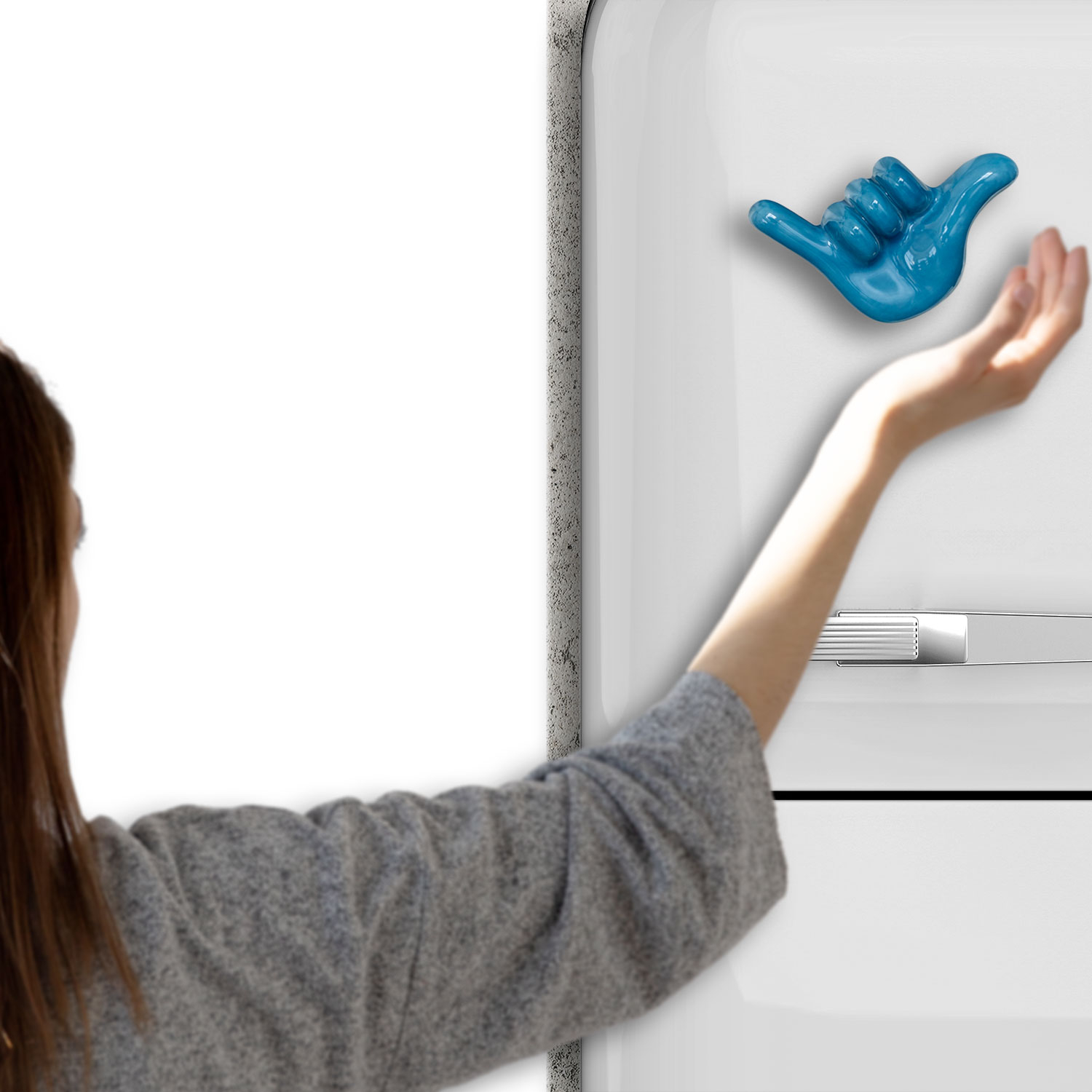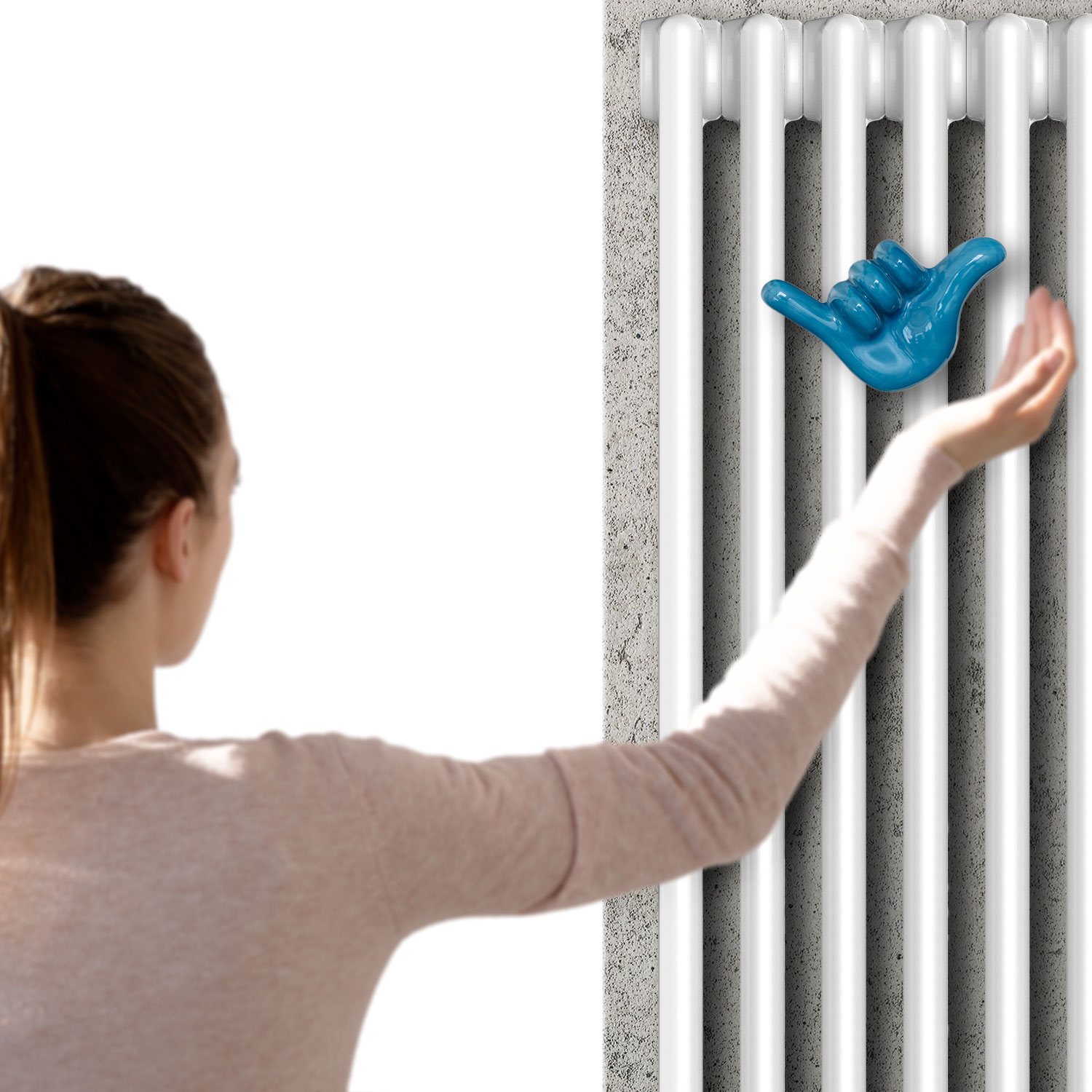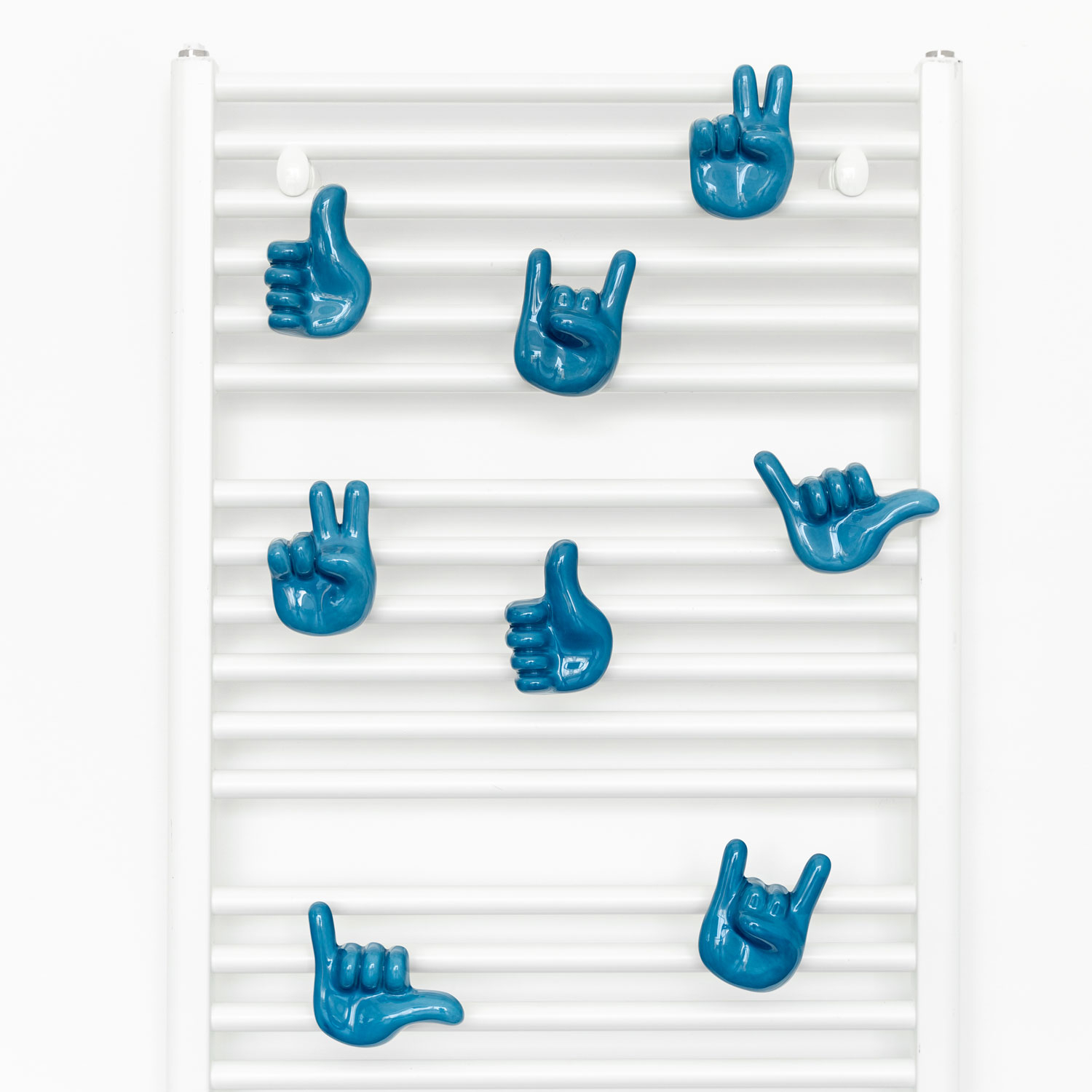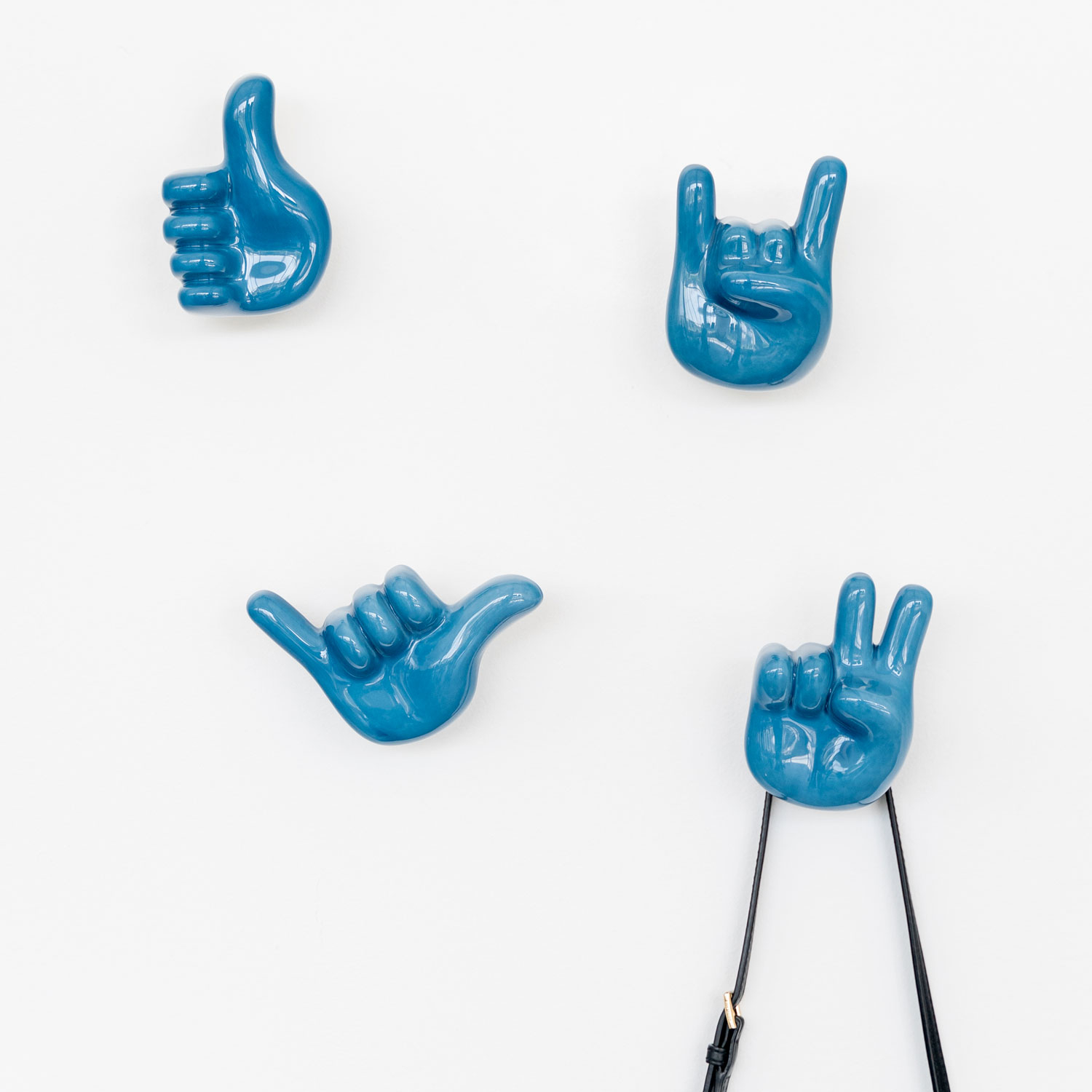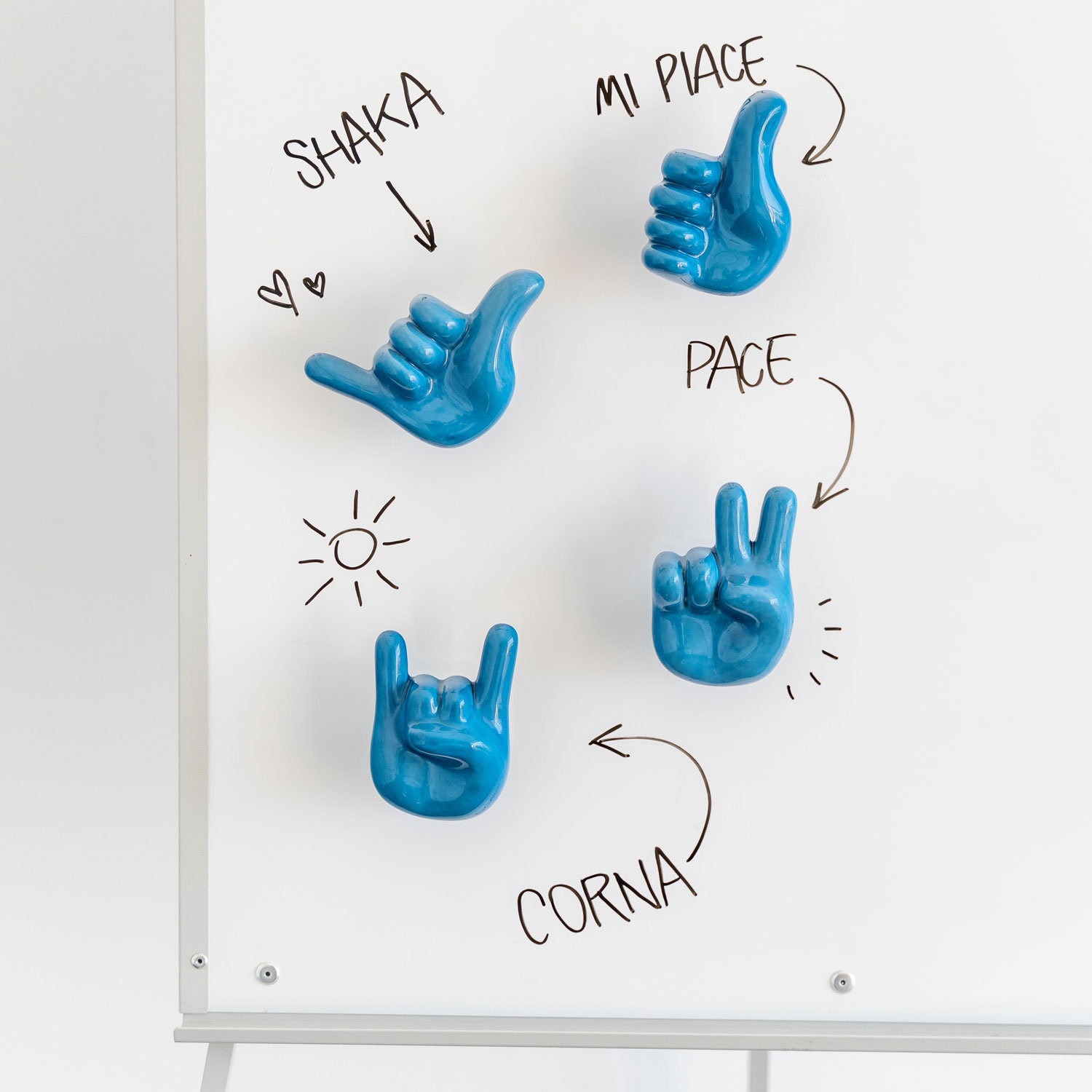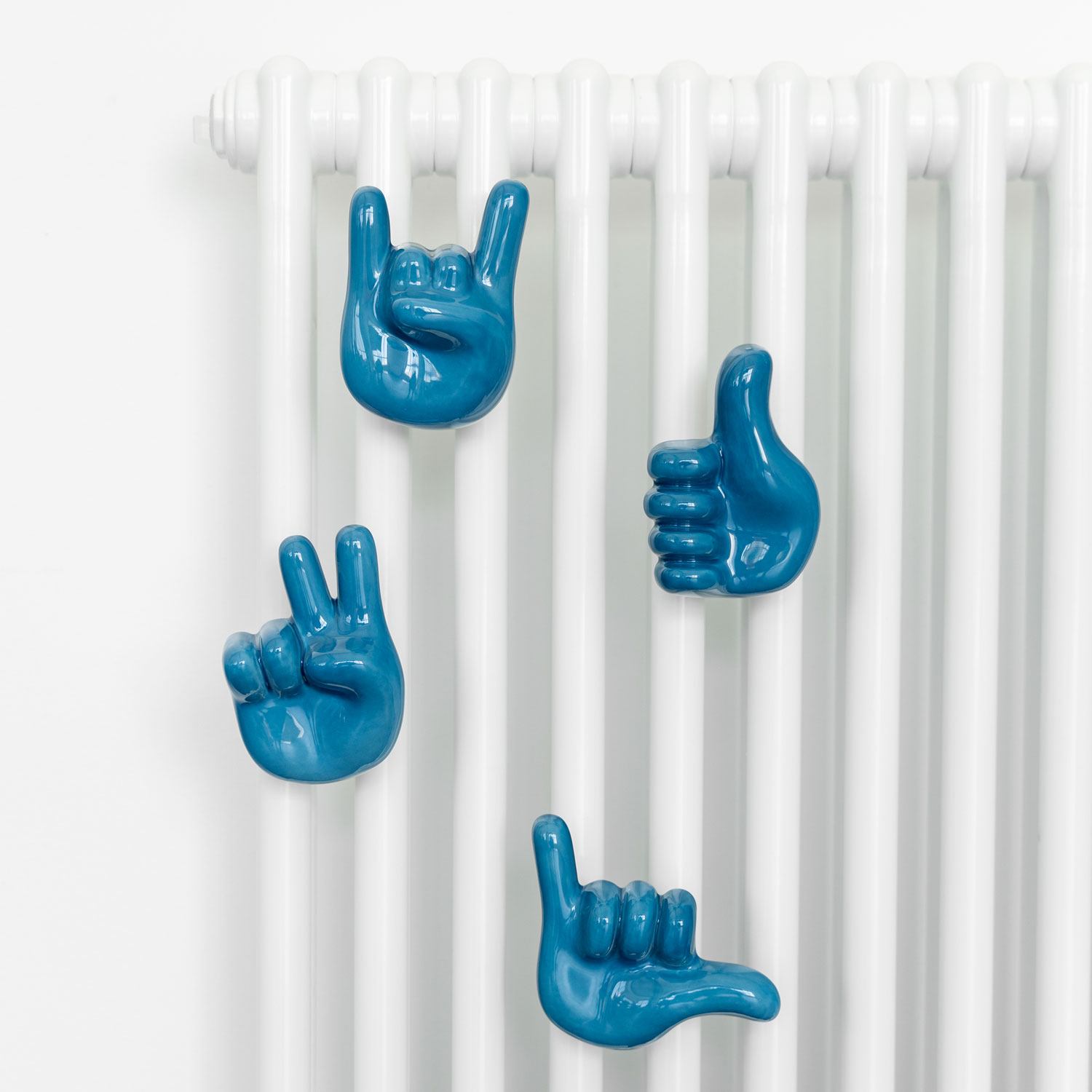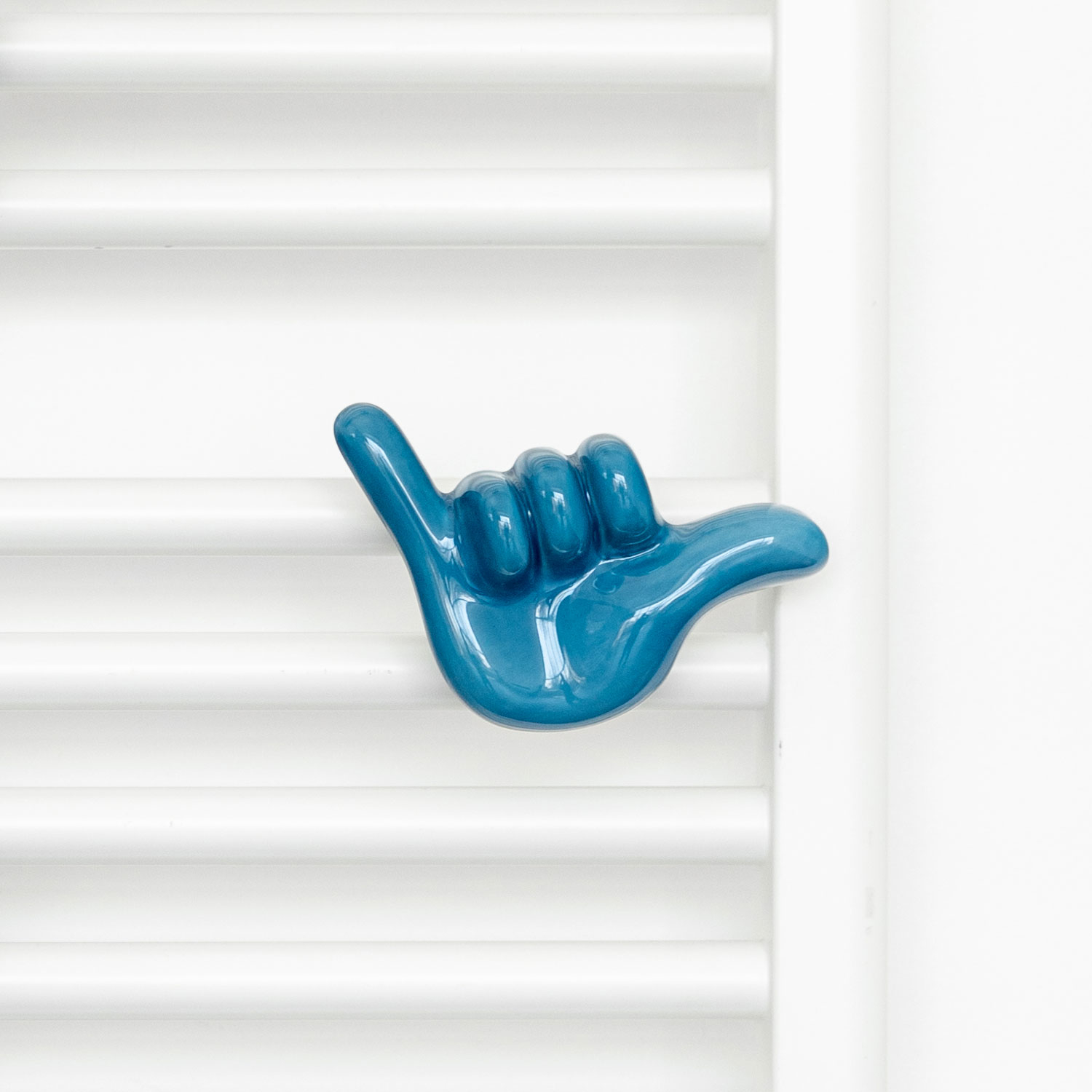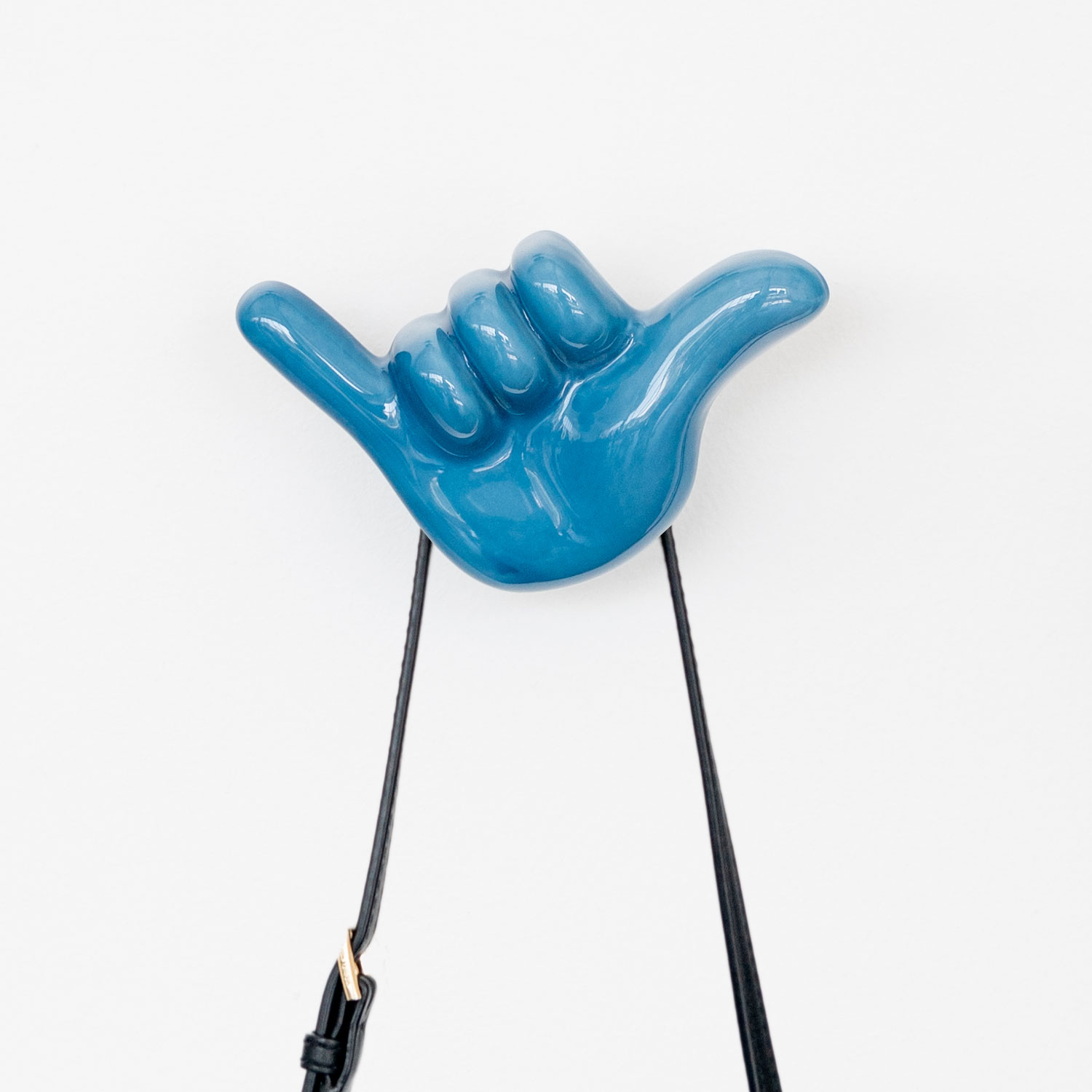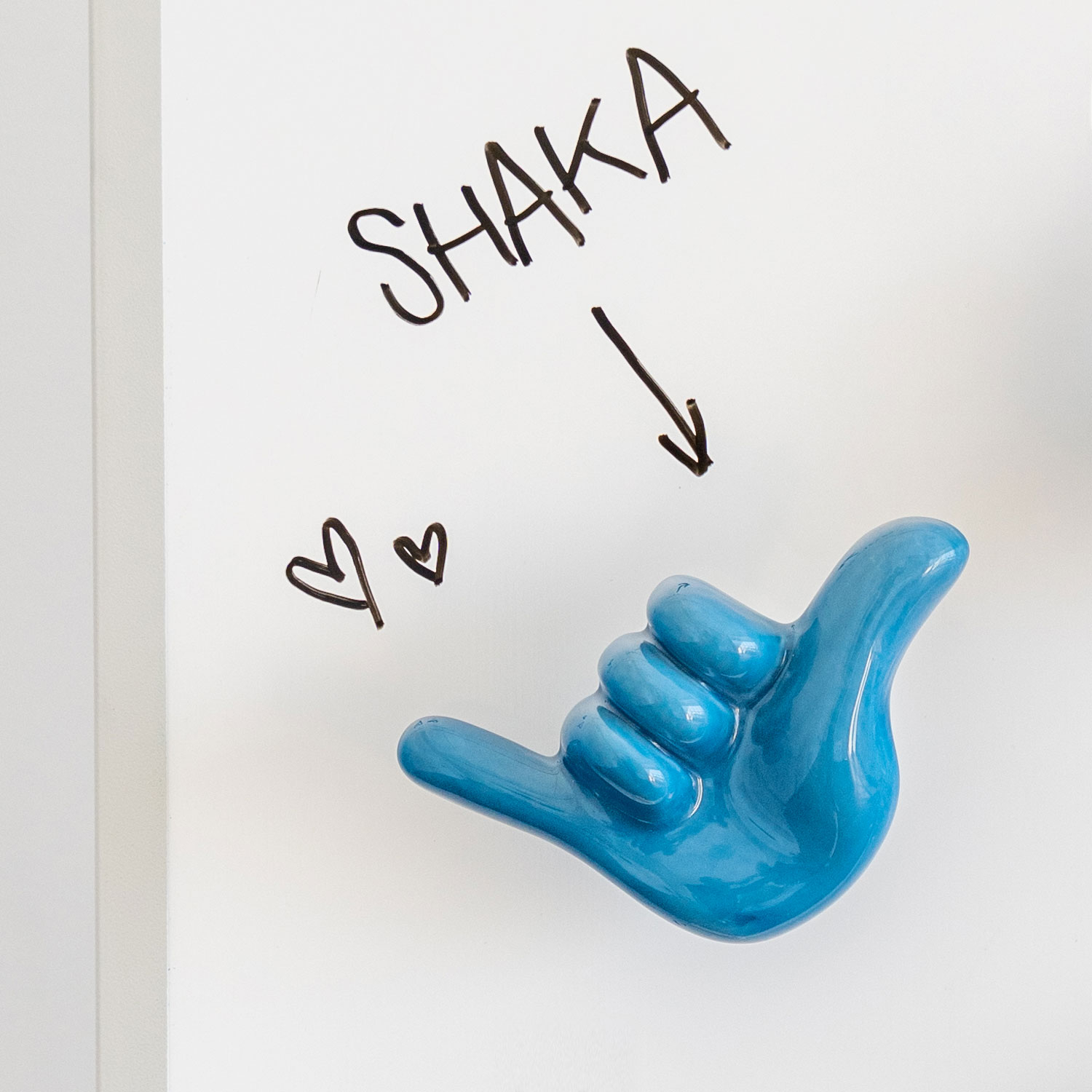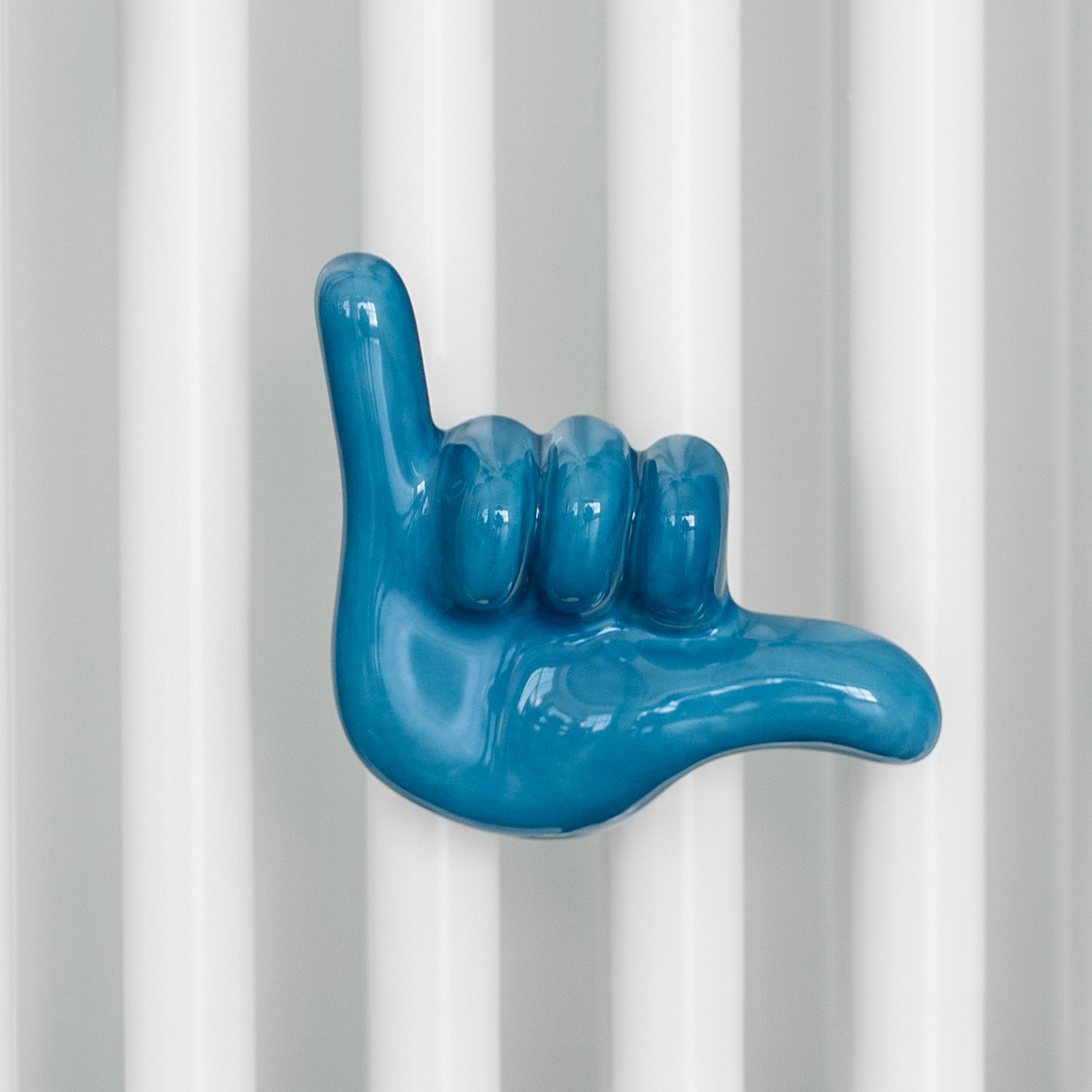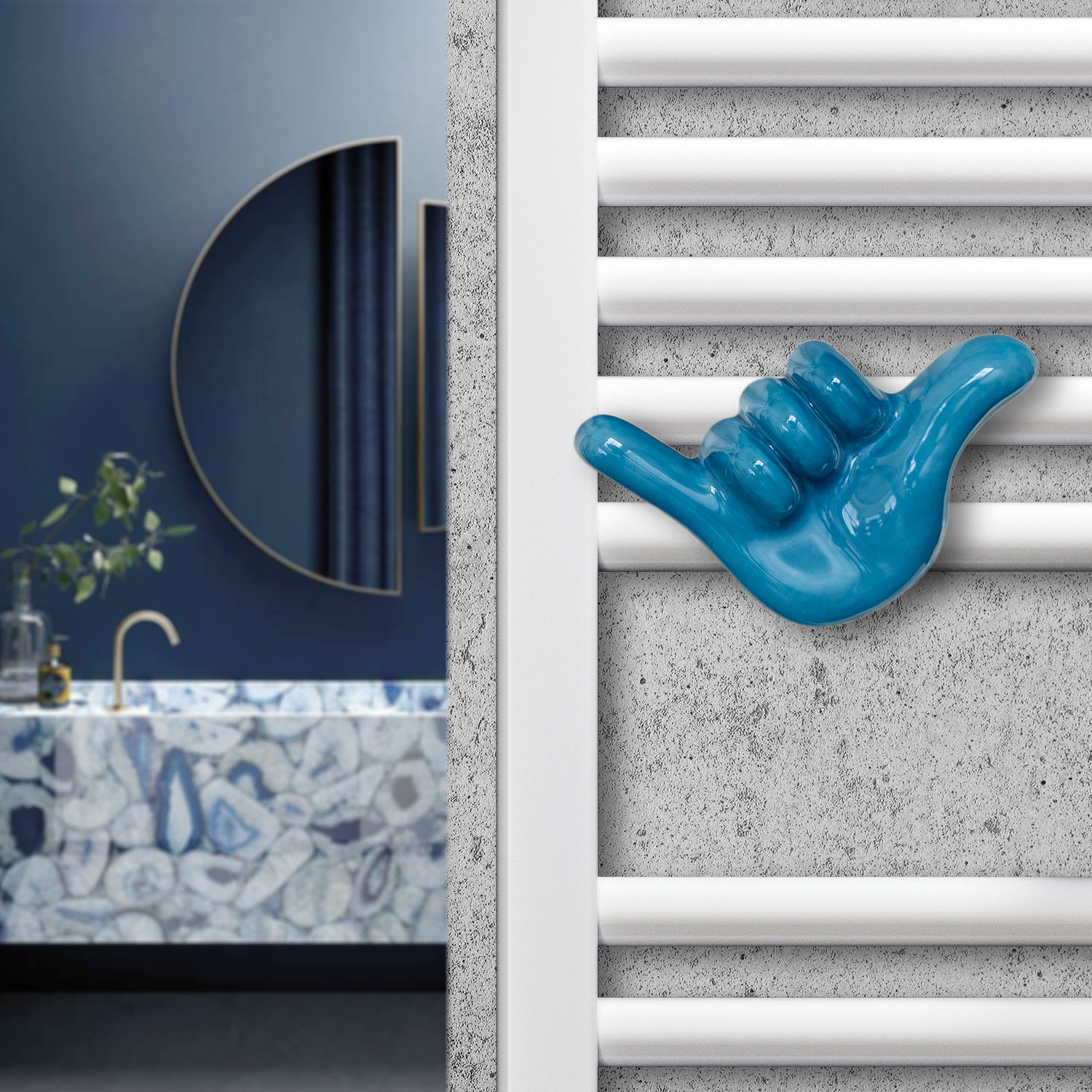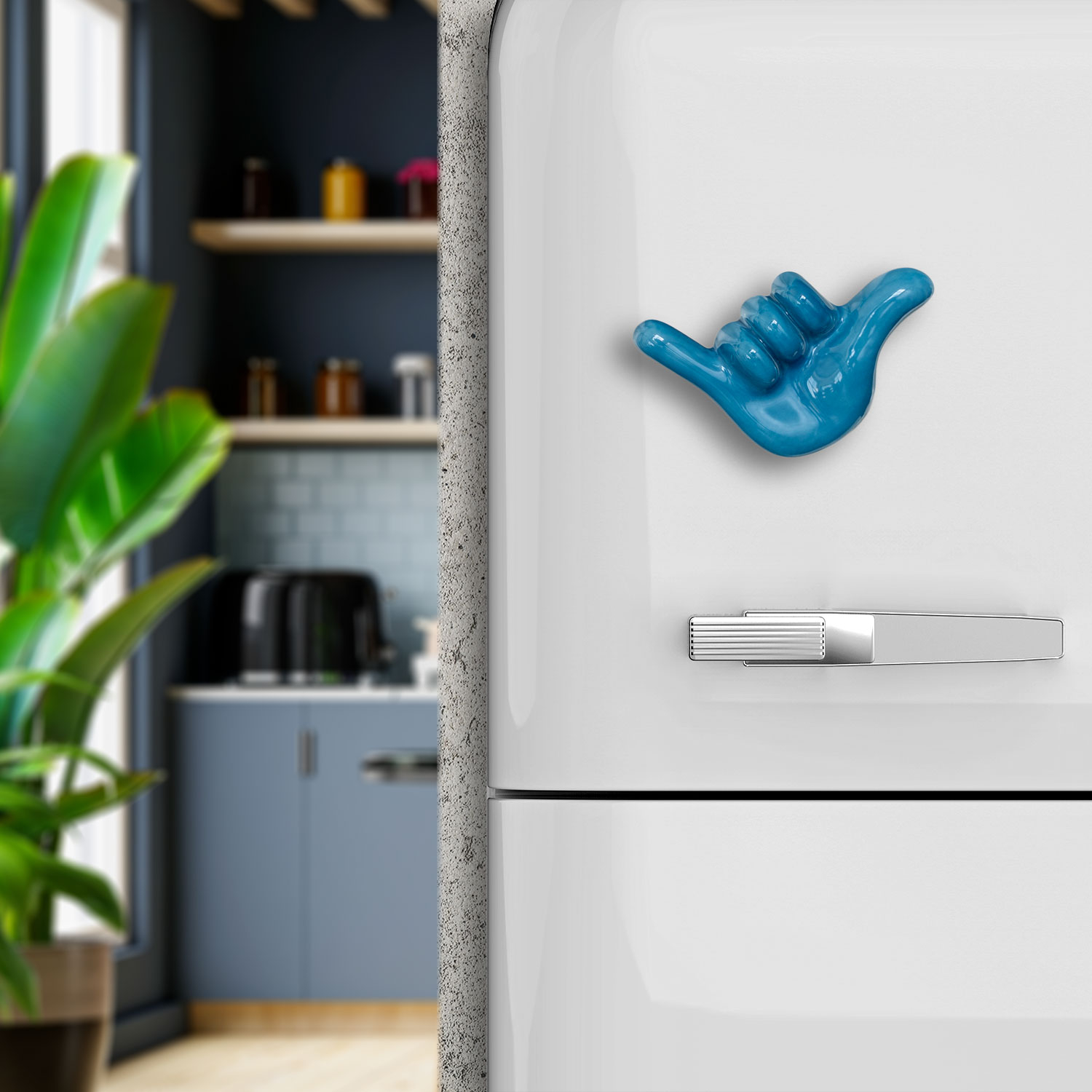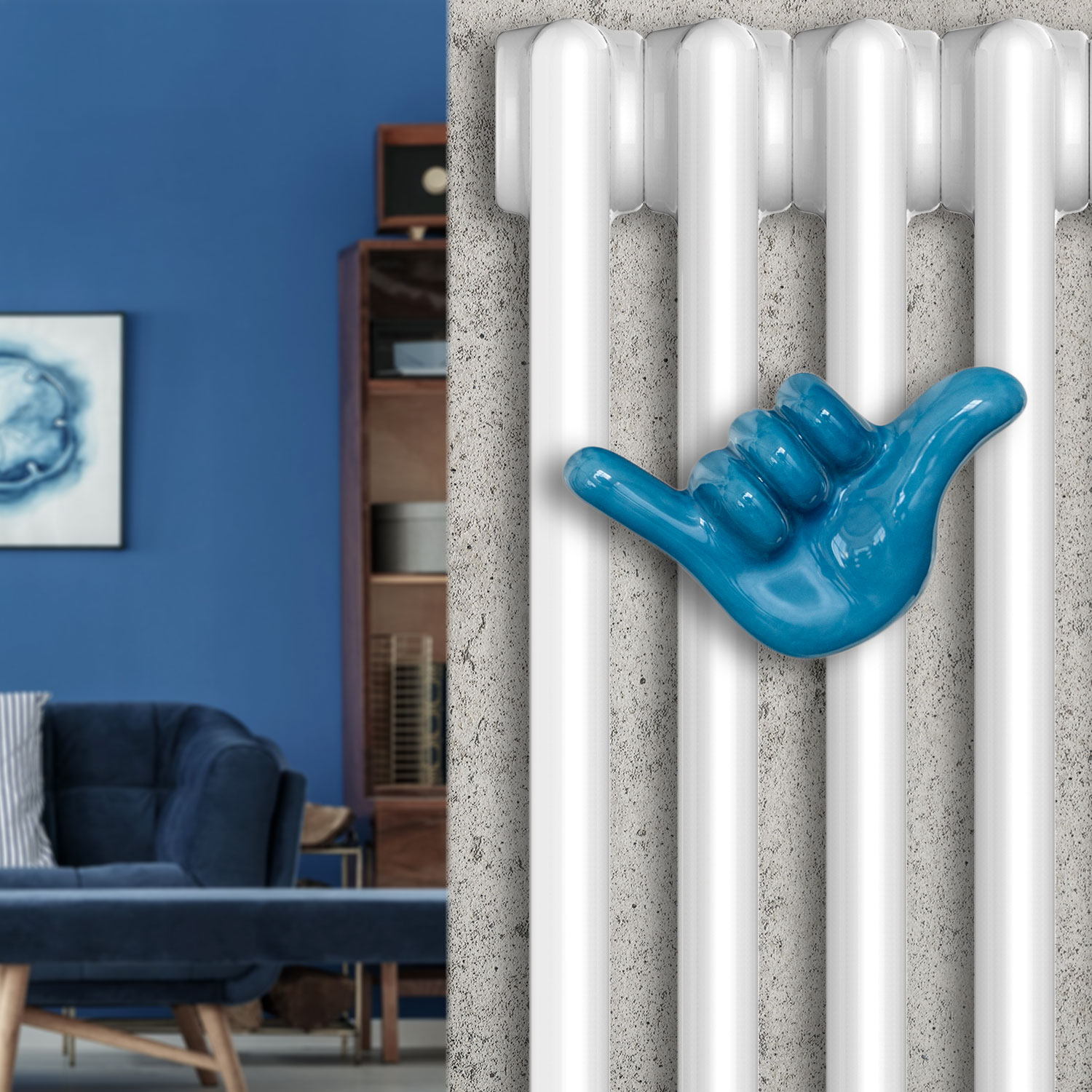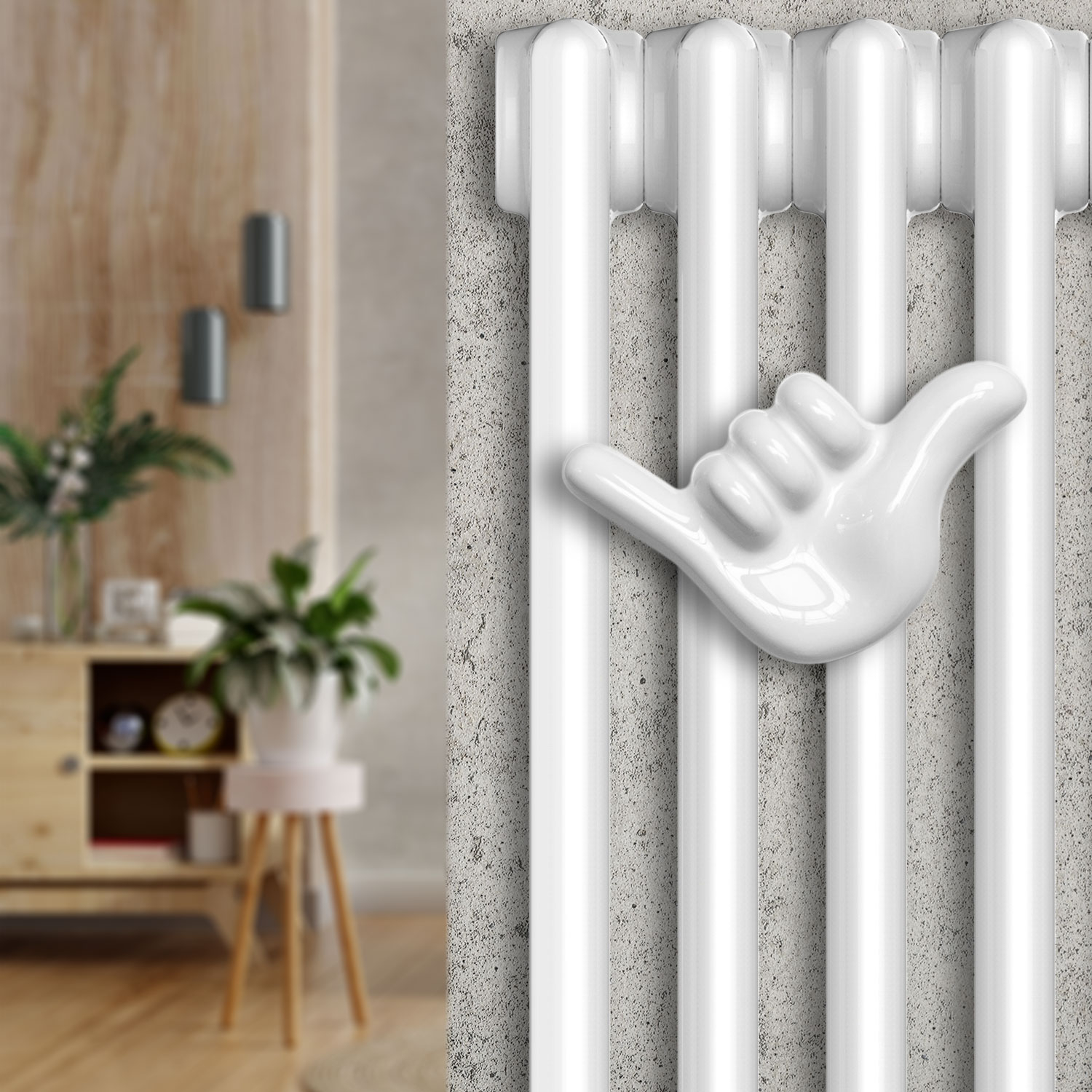 Materials
90% handcrafted ceramic
10% ABS, recyclable plastic
Dimensions
Height: 9,5 cm
Width: 15 cm
Depth: 7 cm
A story about me
The sign of the shaka is a gesture of friendly intent often associated with Hawaii. The sign of the Shaka was adopted by the local Hawaiian culture and its use has since spread throughout the world. It is mainly used as an informal greeting or to express gratitude towards another individual.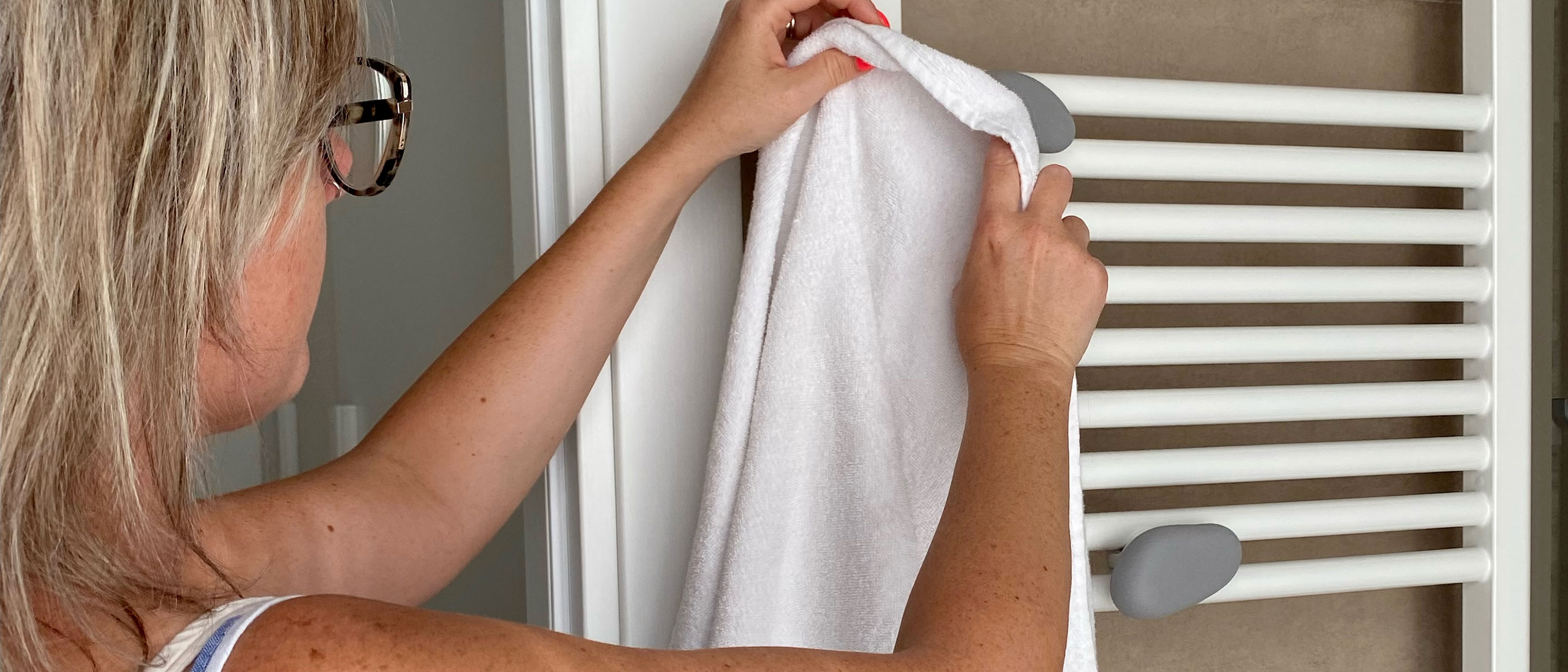 All the ways to use Letshelter
Don't trust buying a Letshelter? See how our brave customers have installed their Letshelter hangers in every situation and room of the house!
Read More