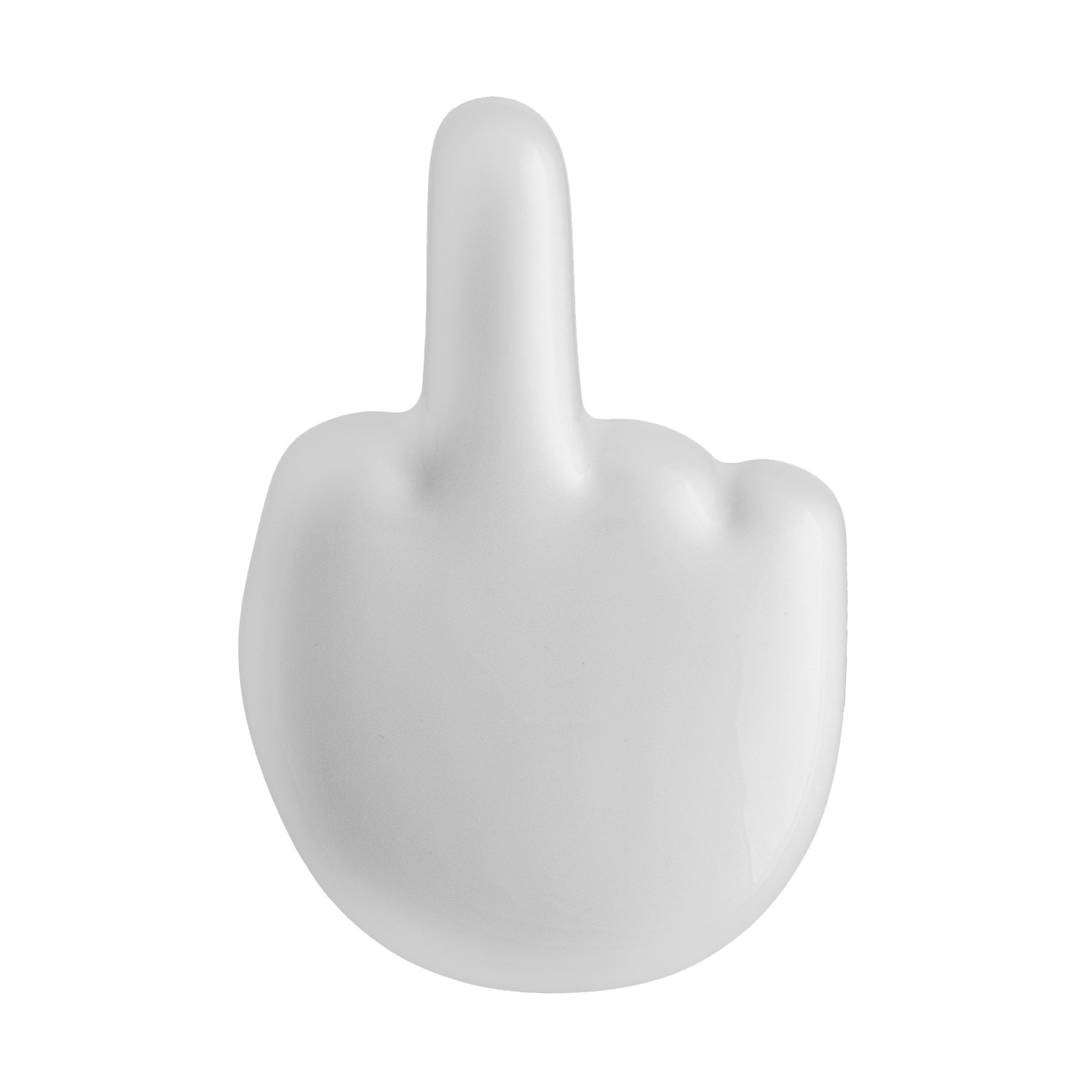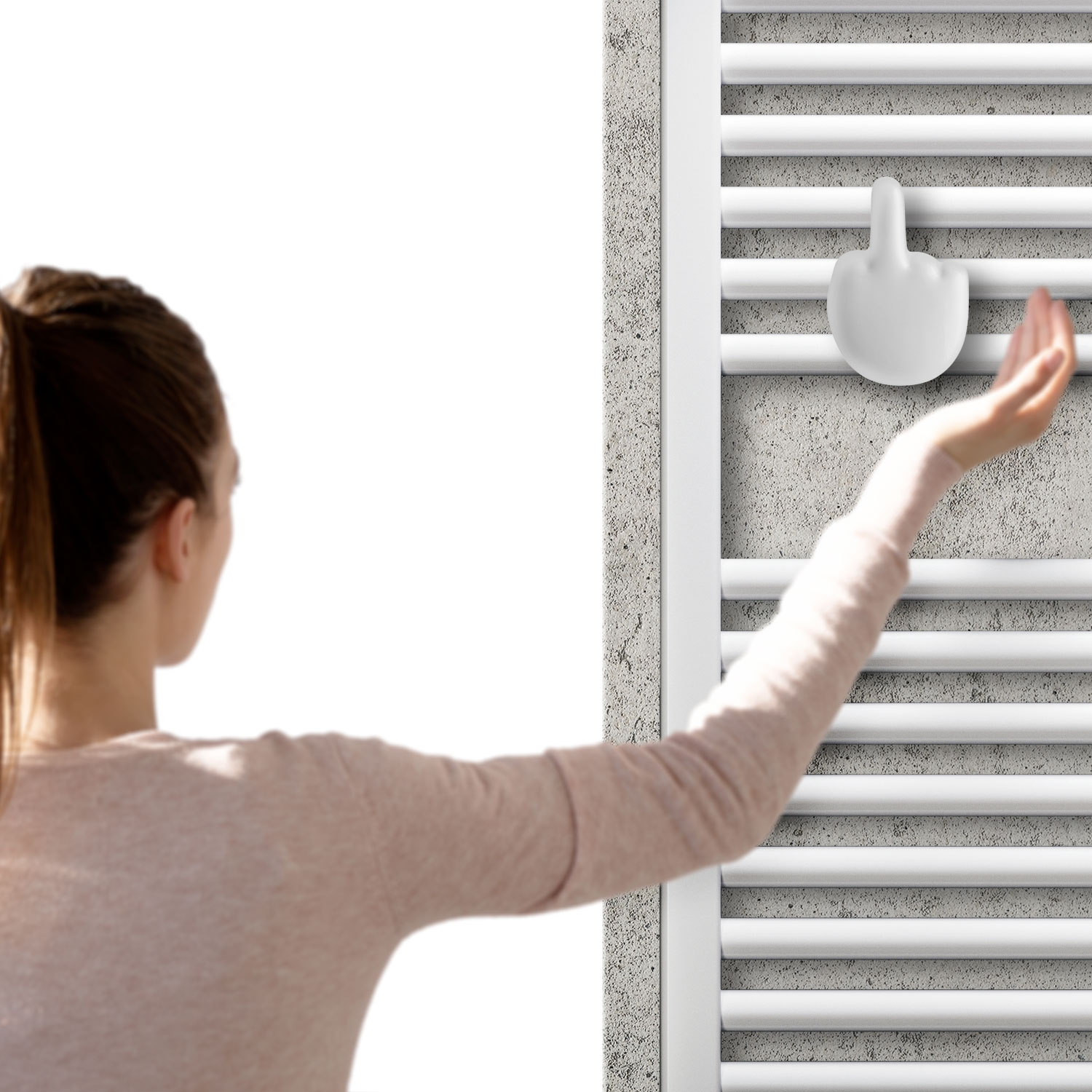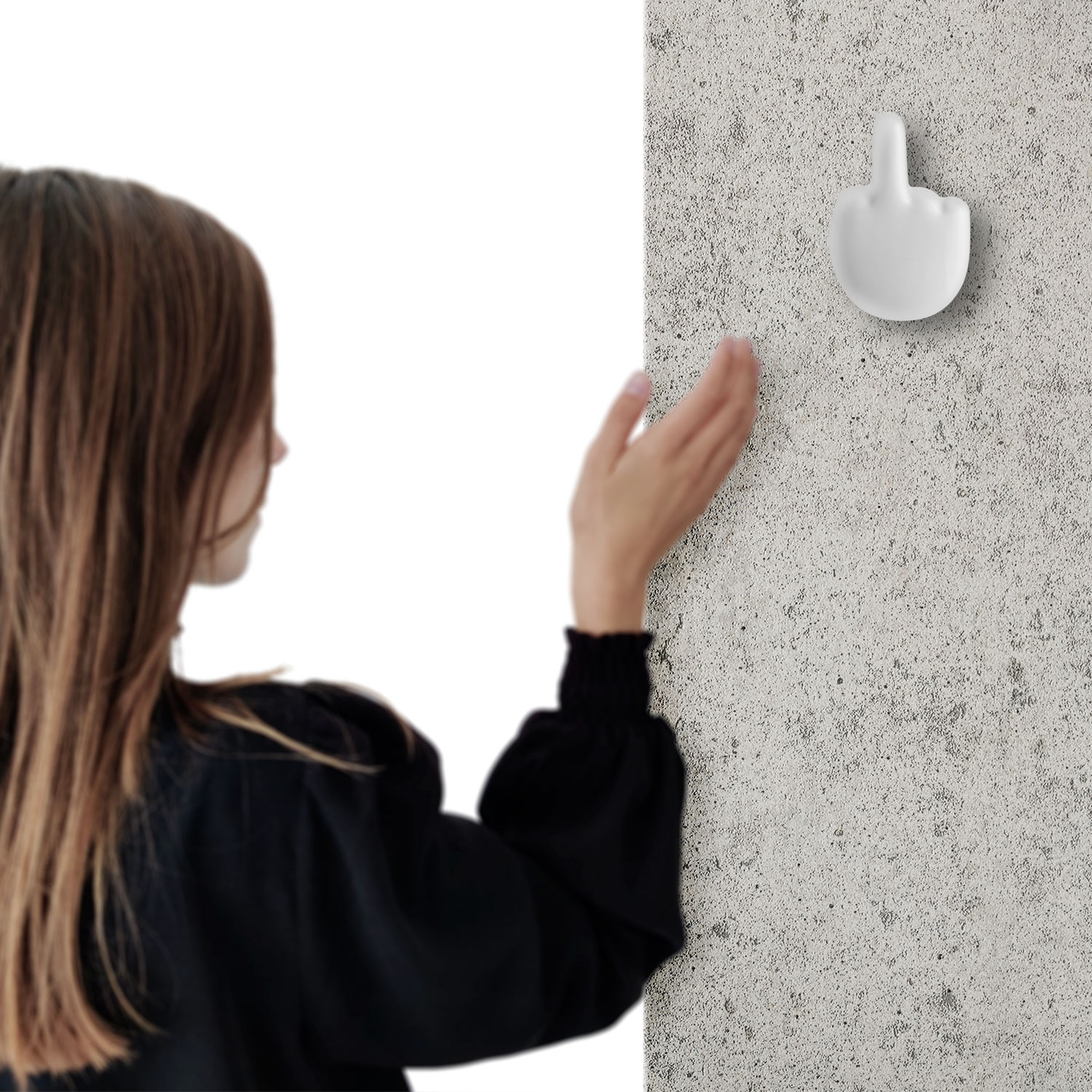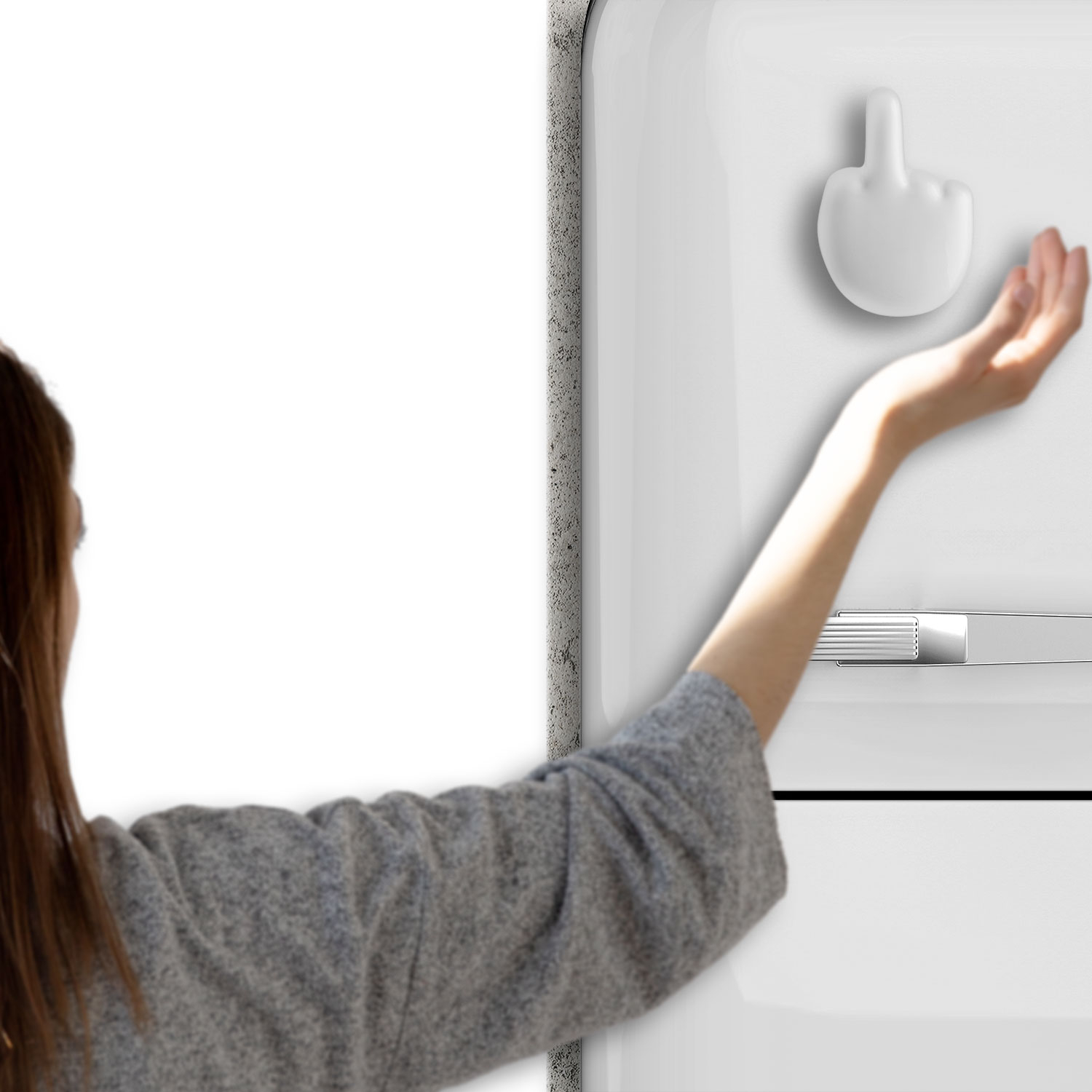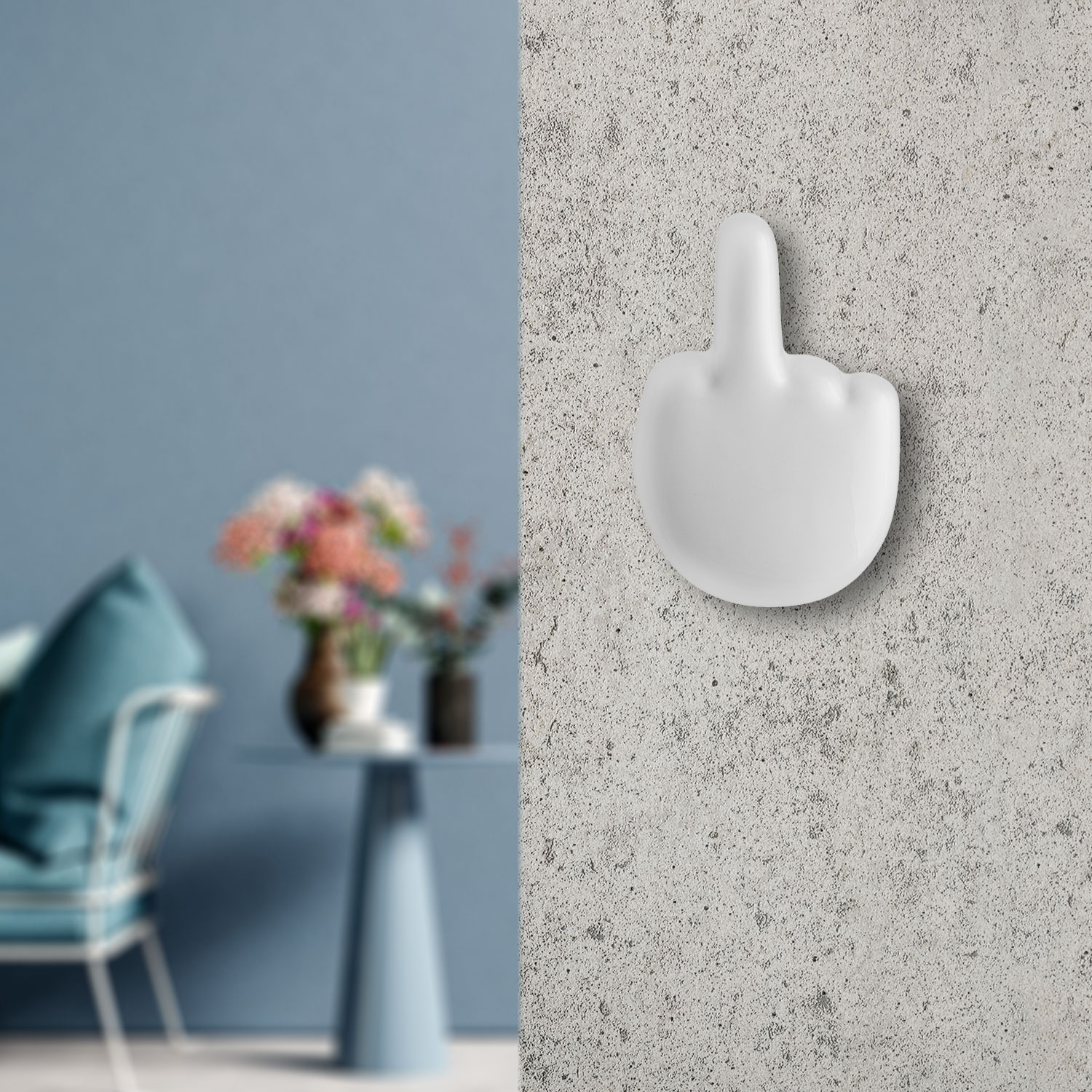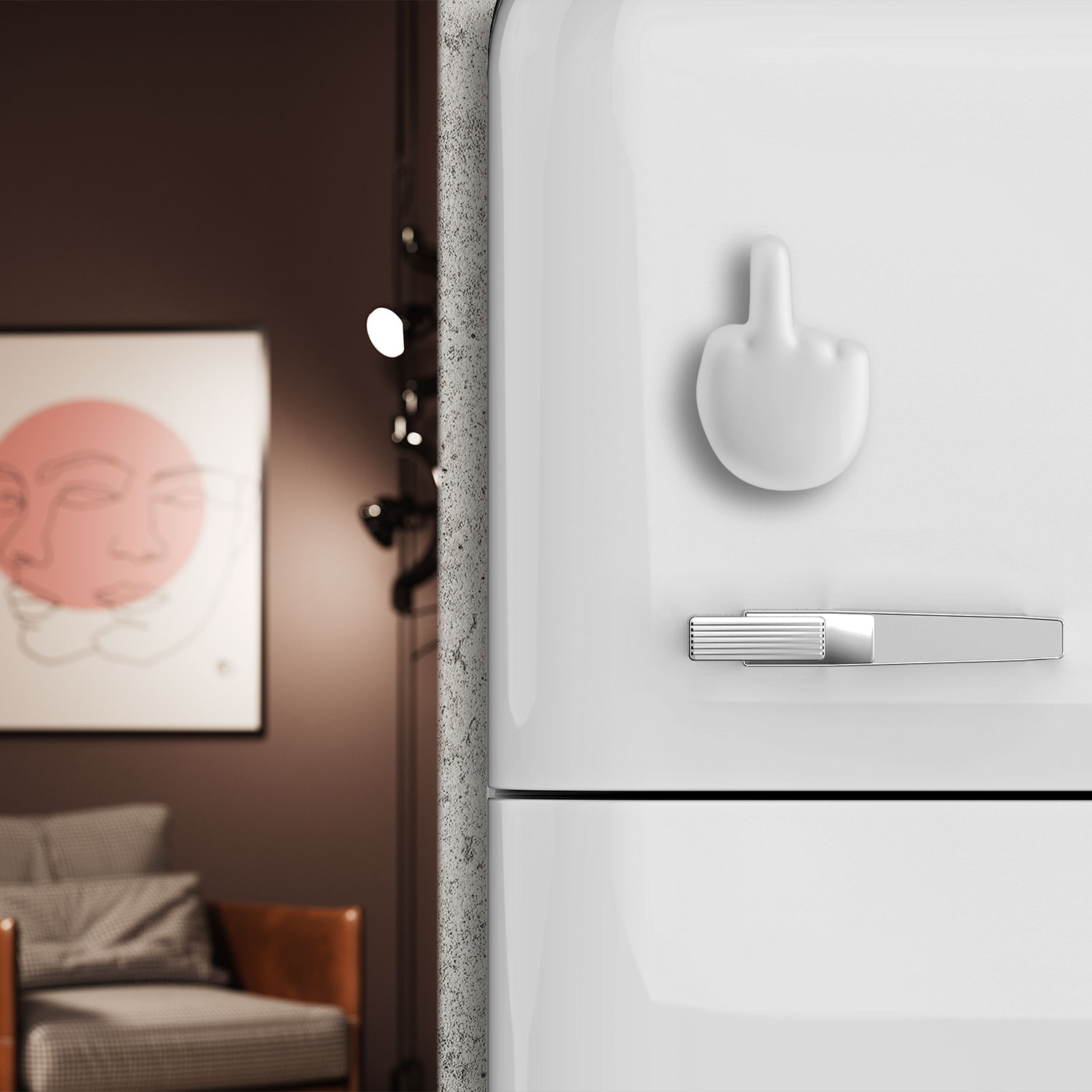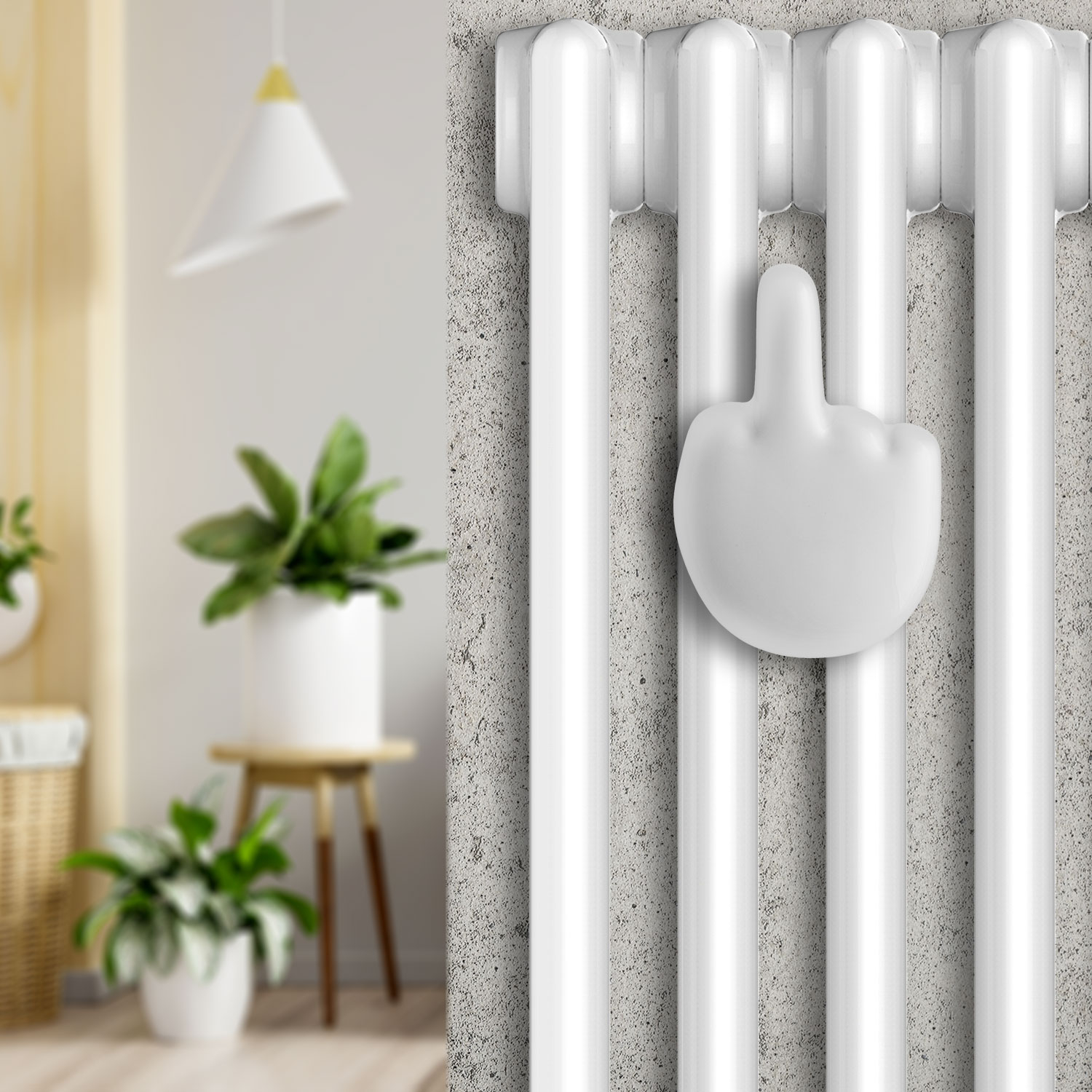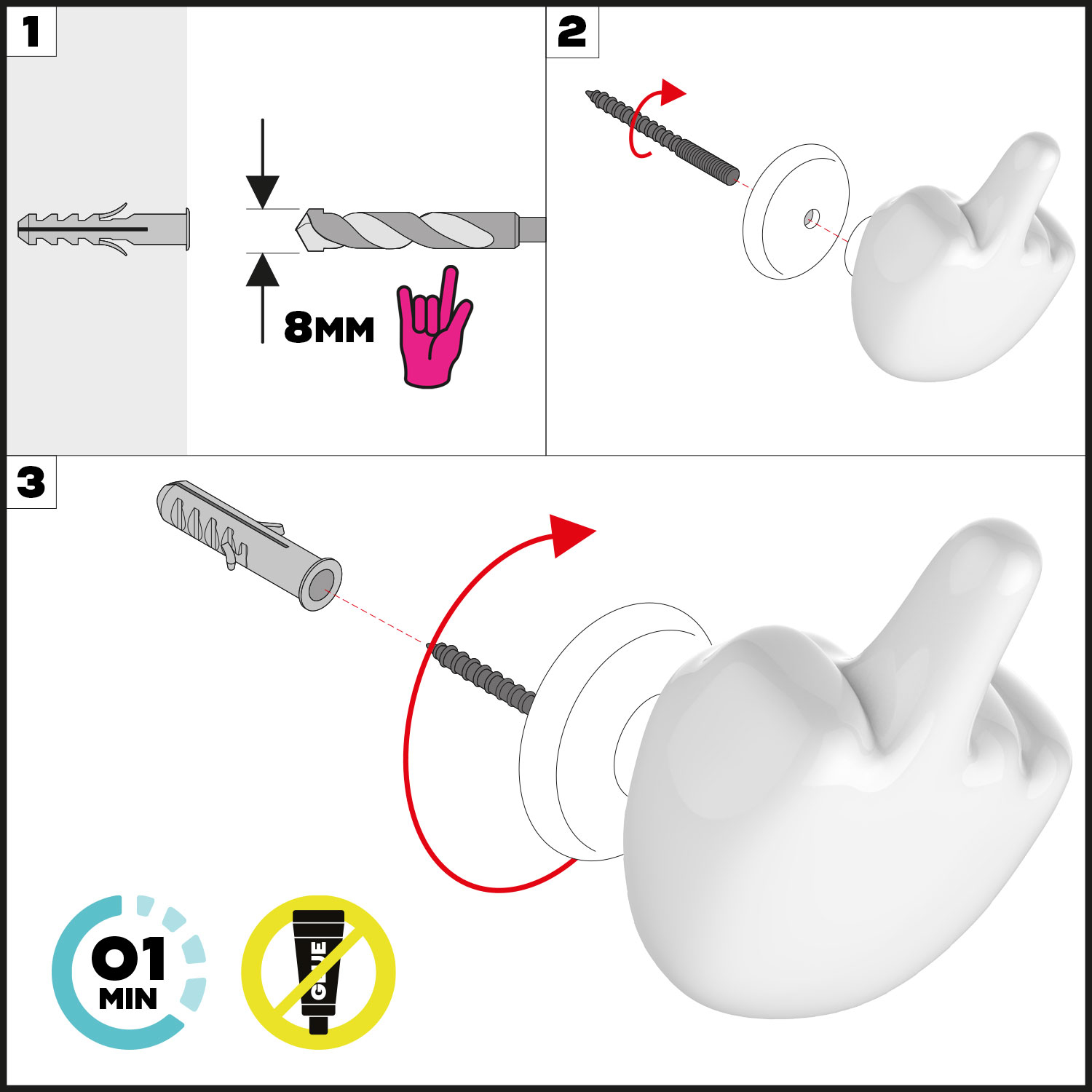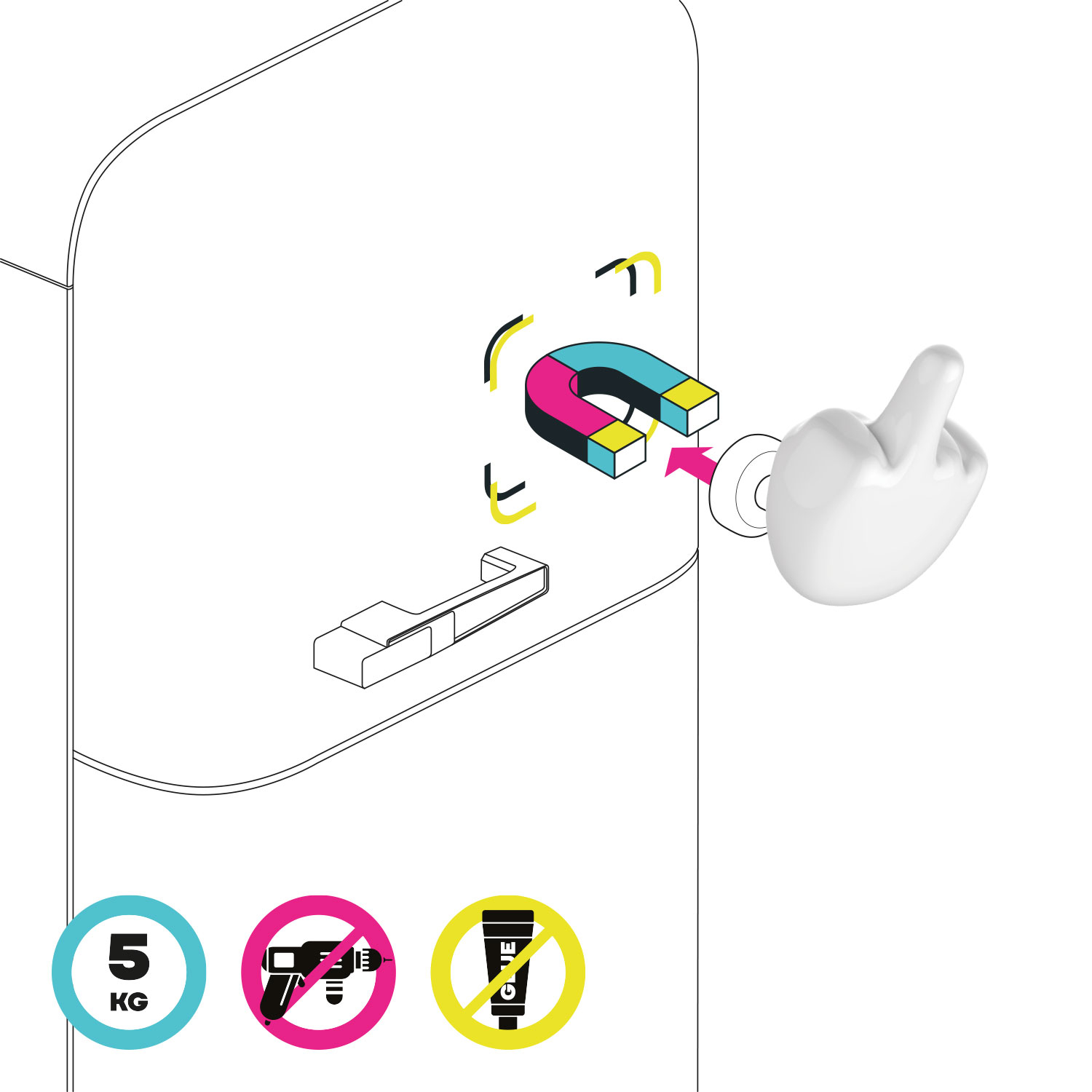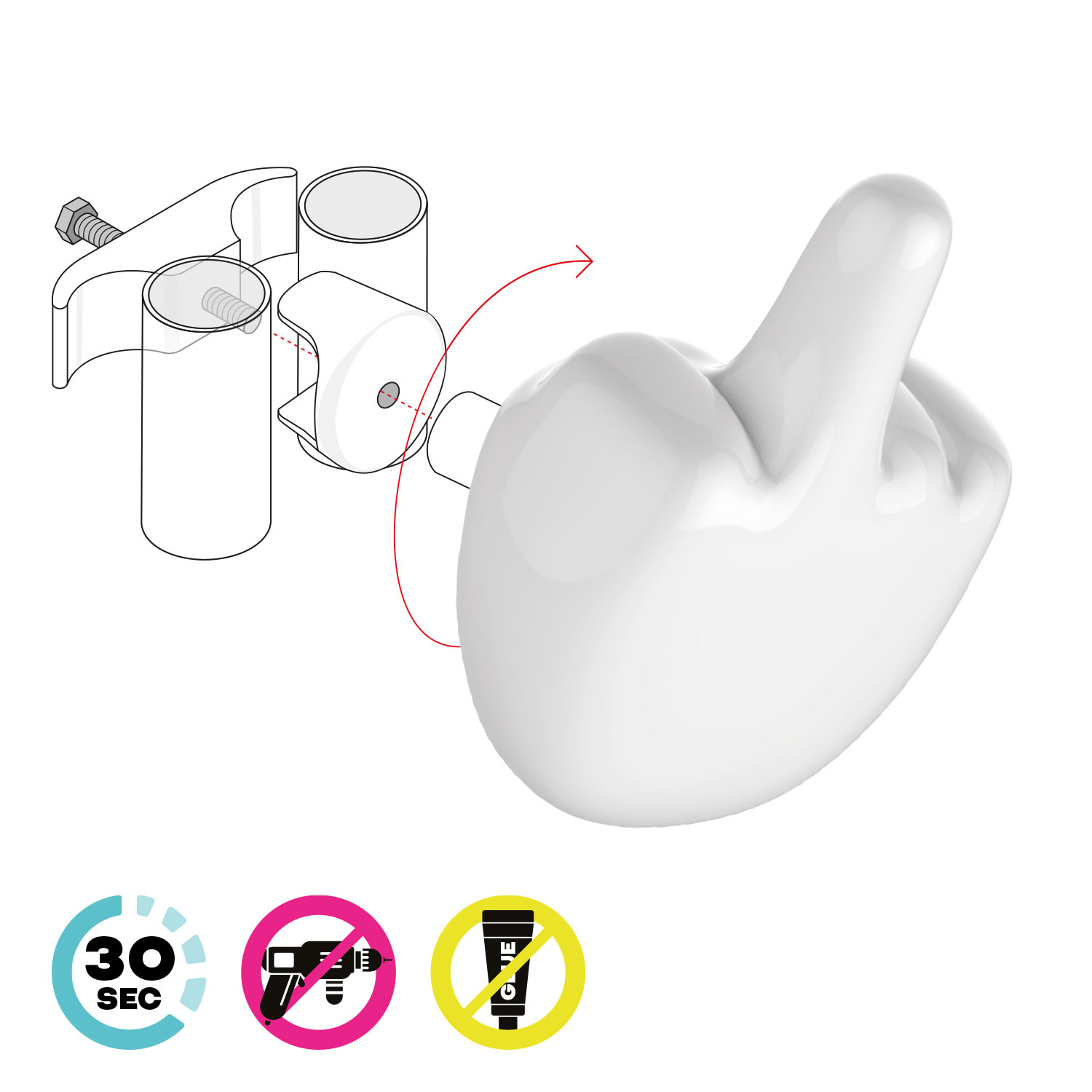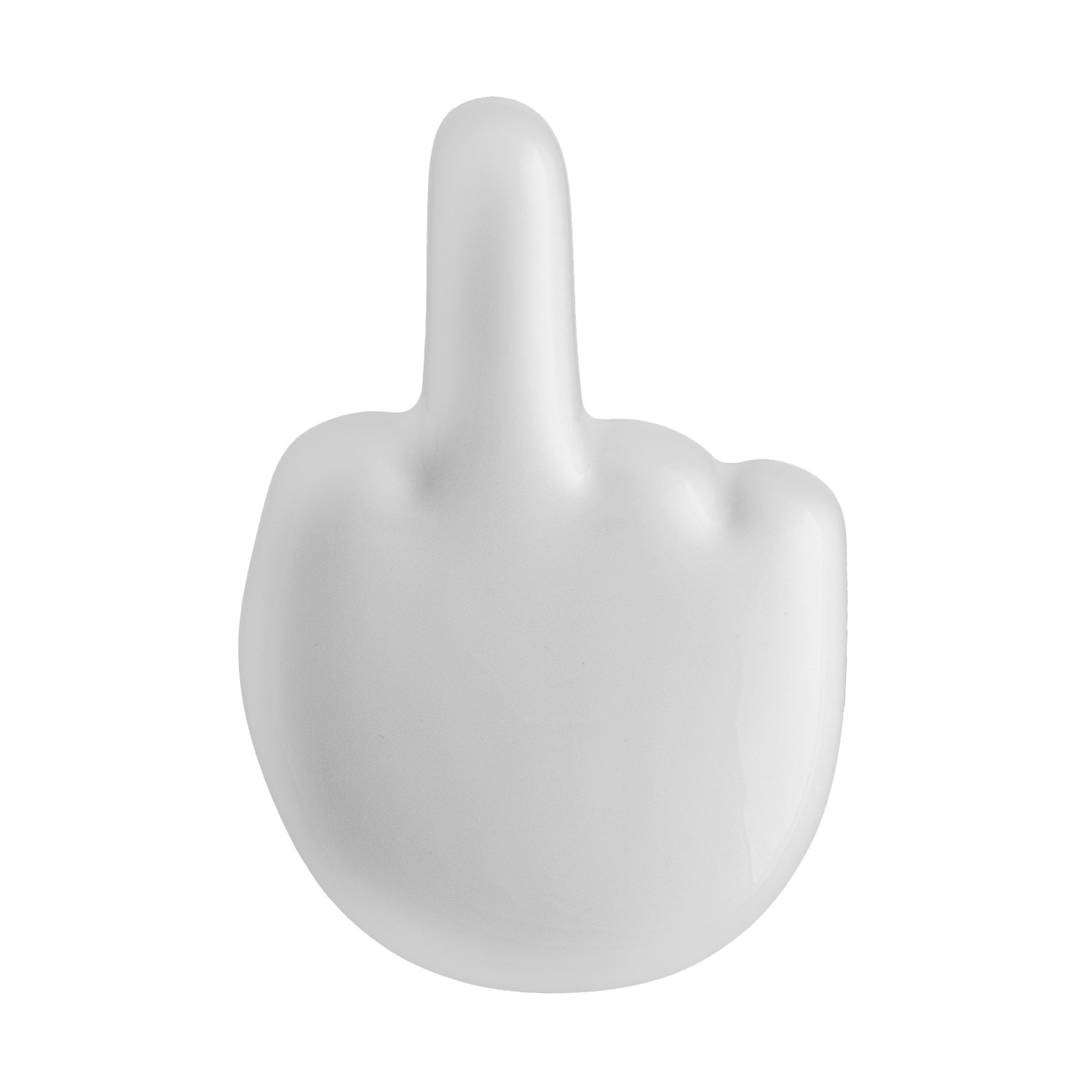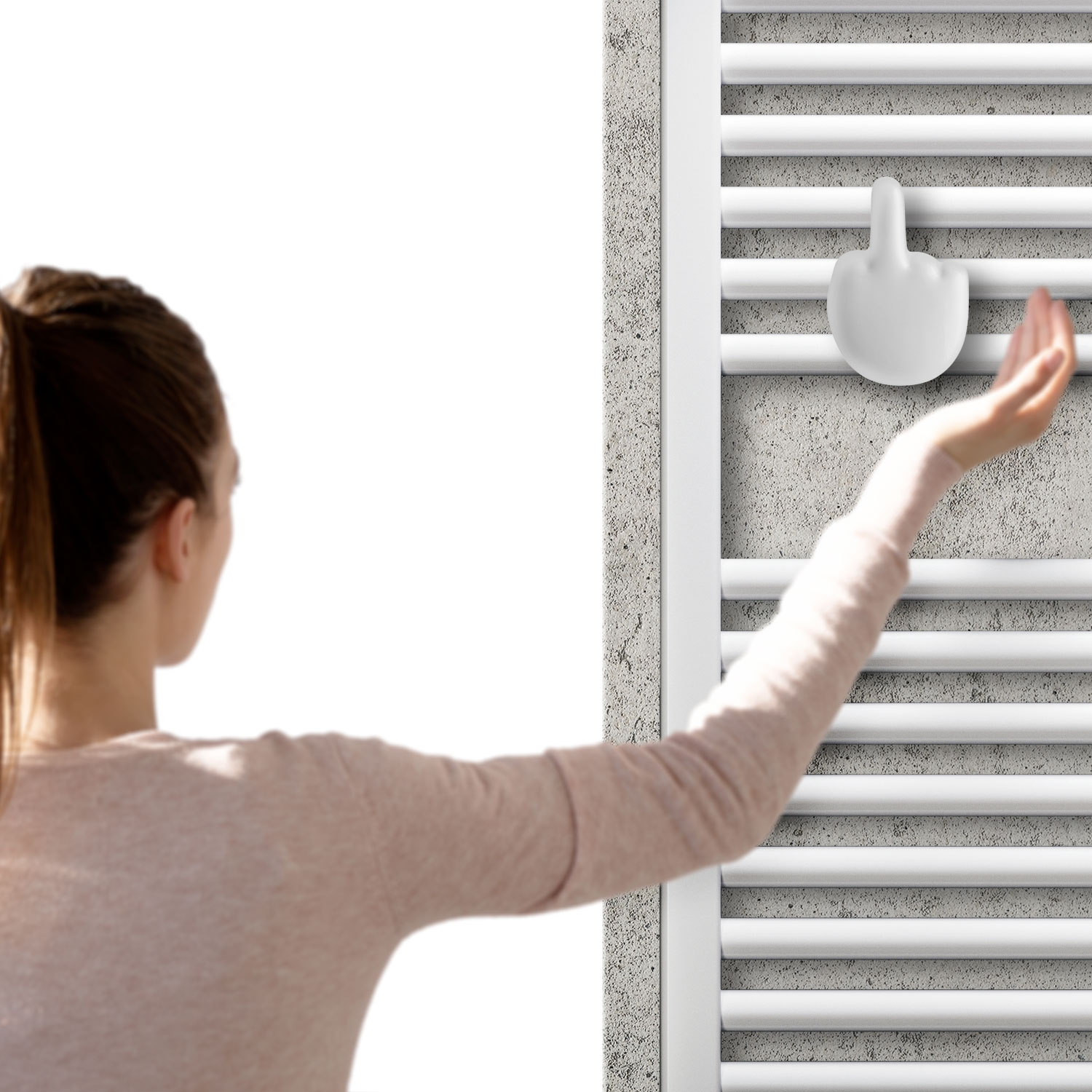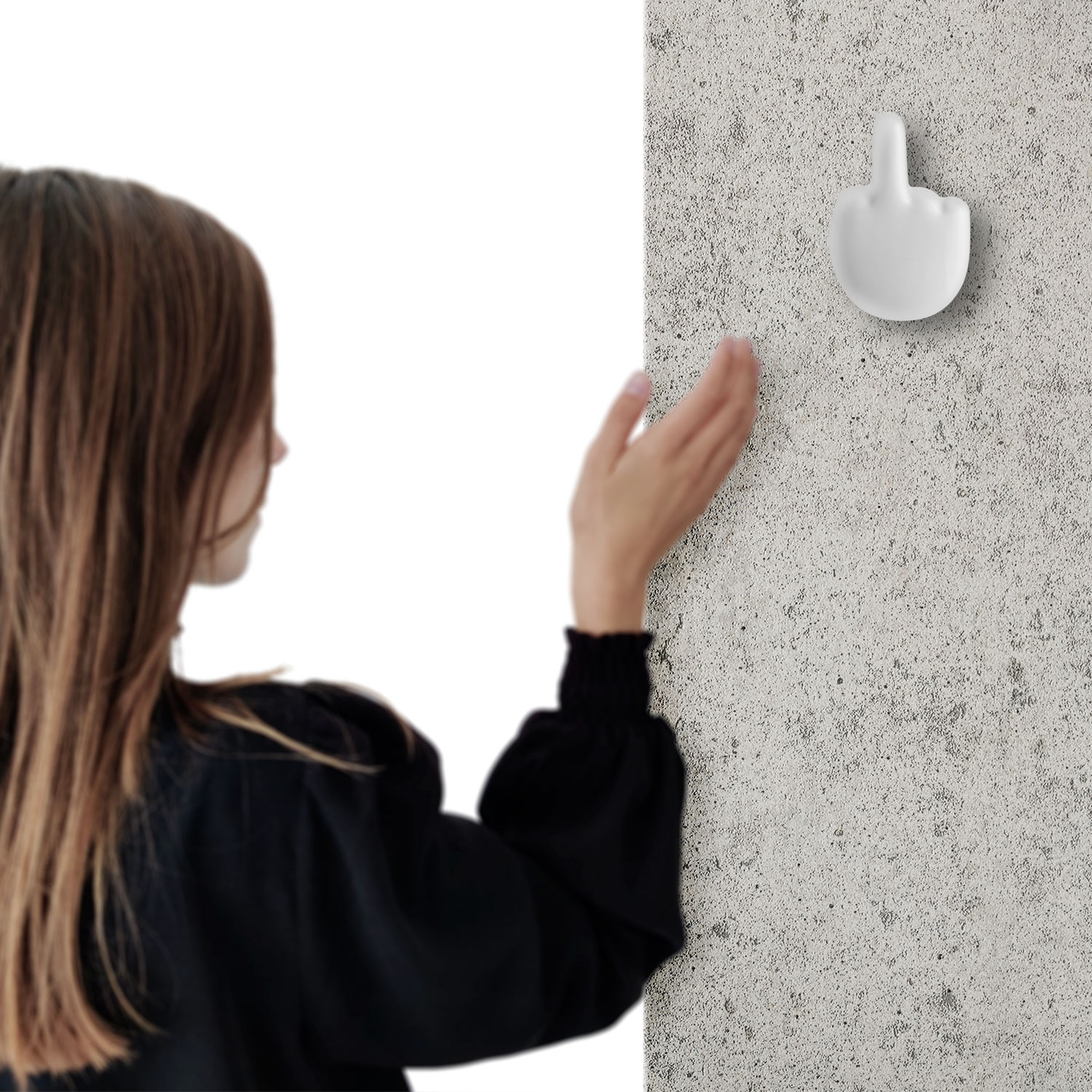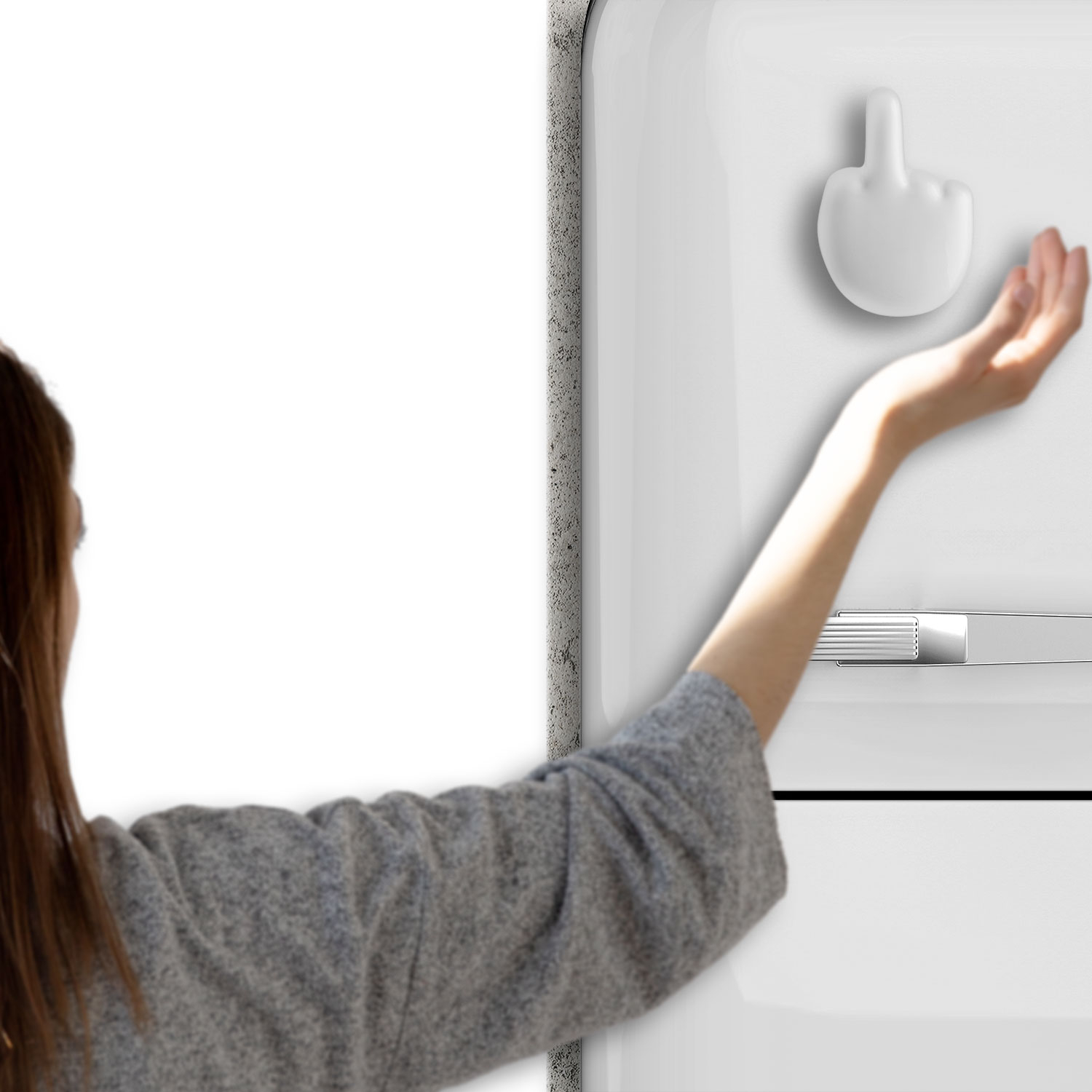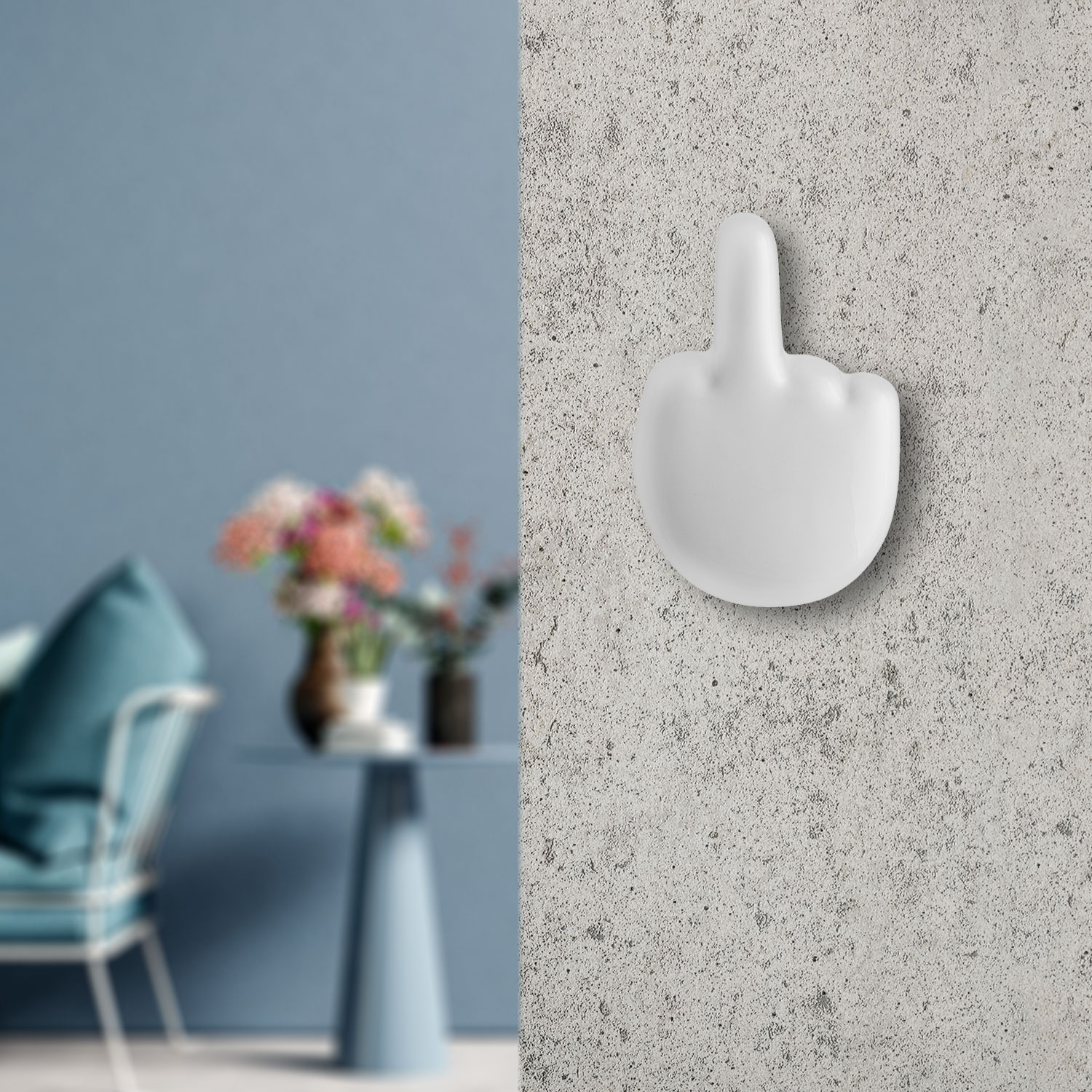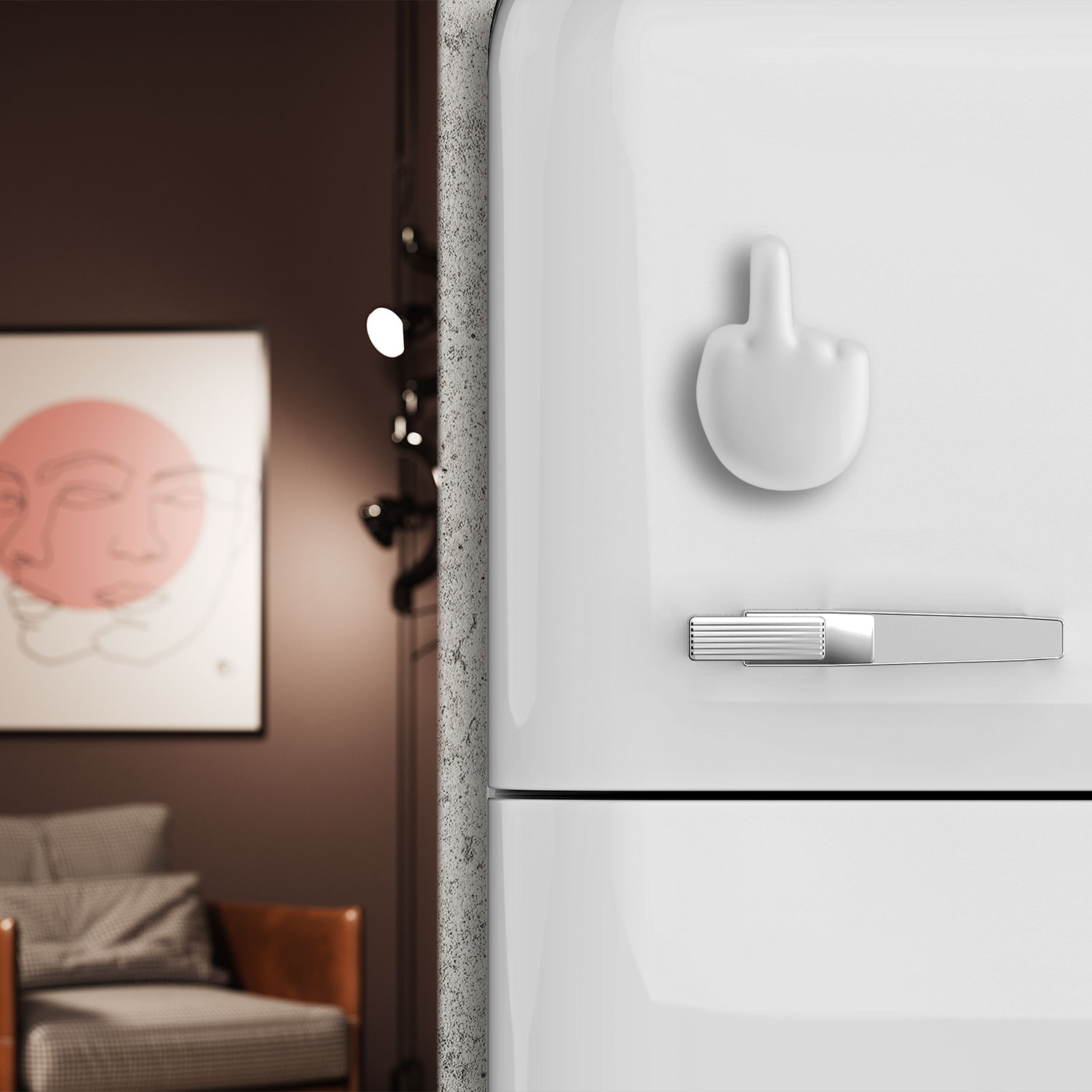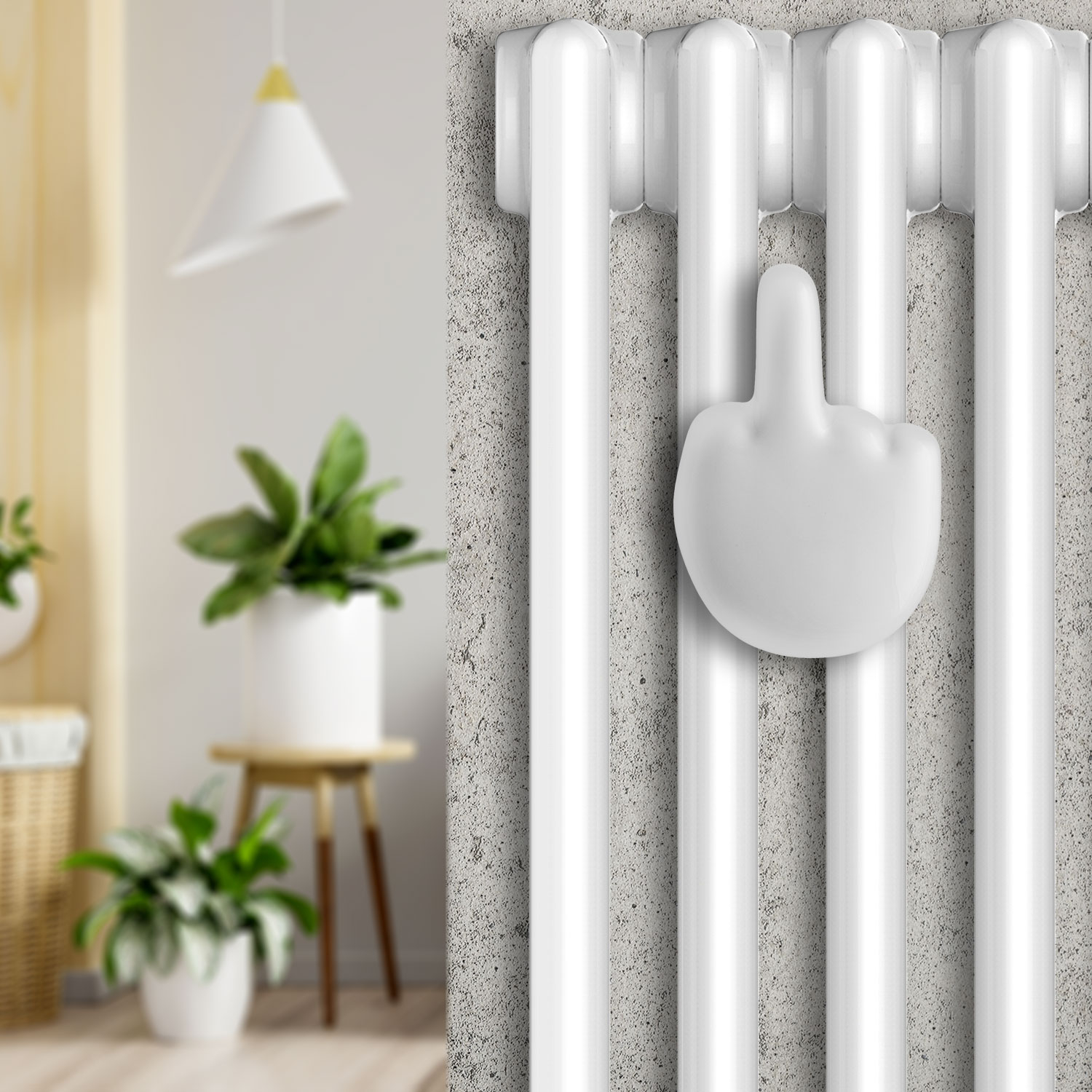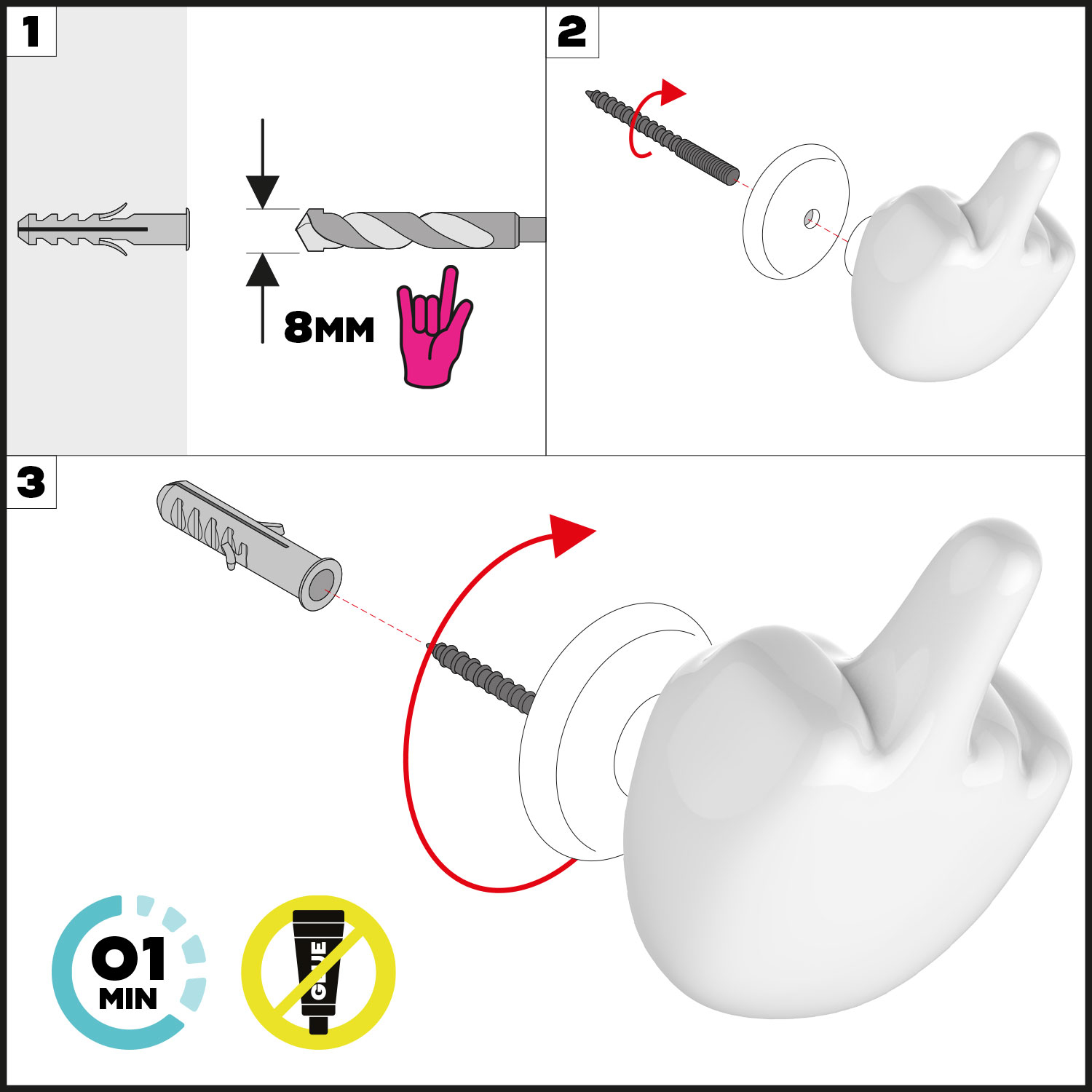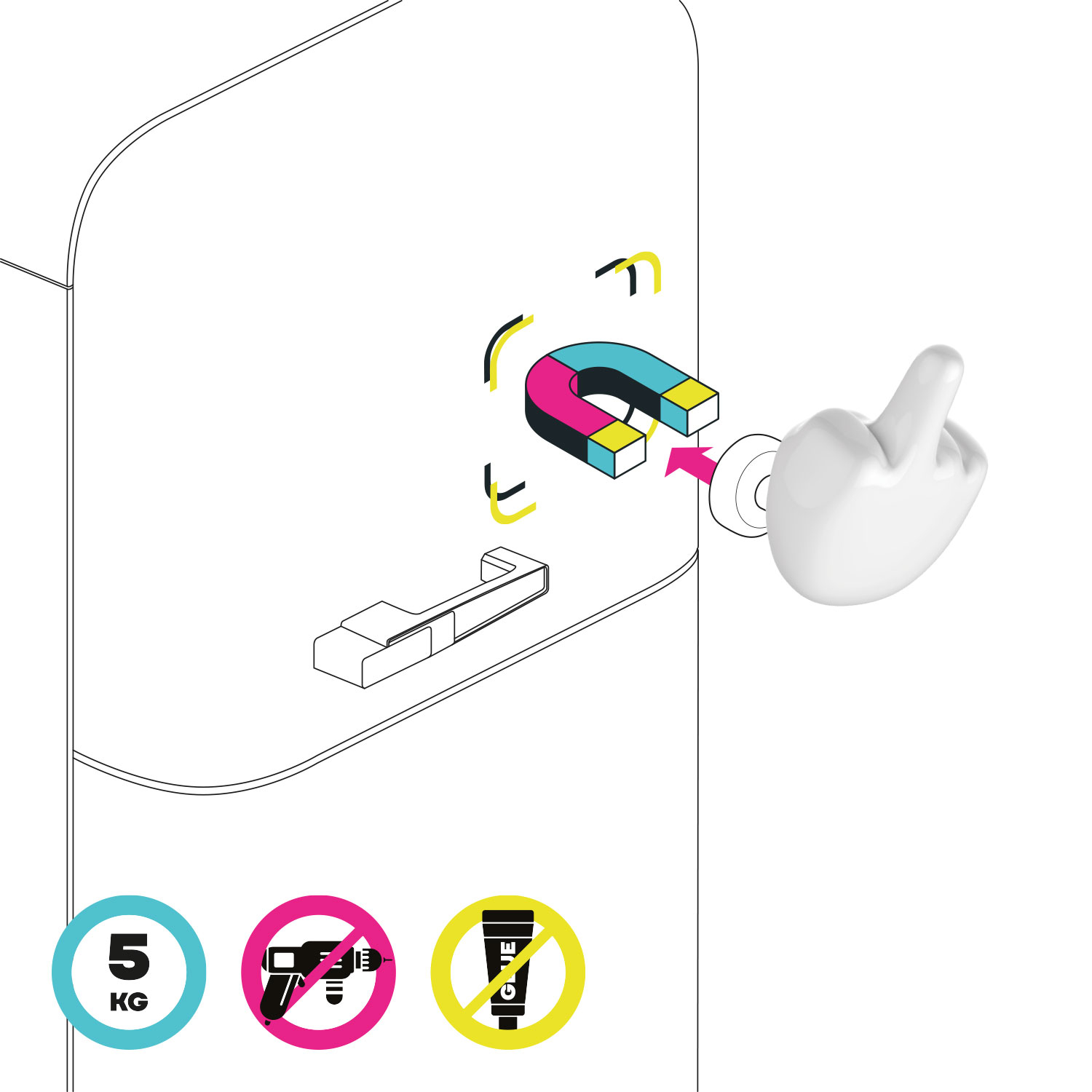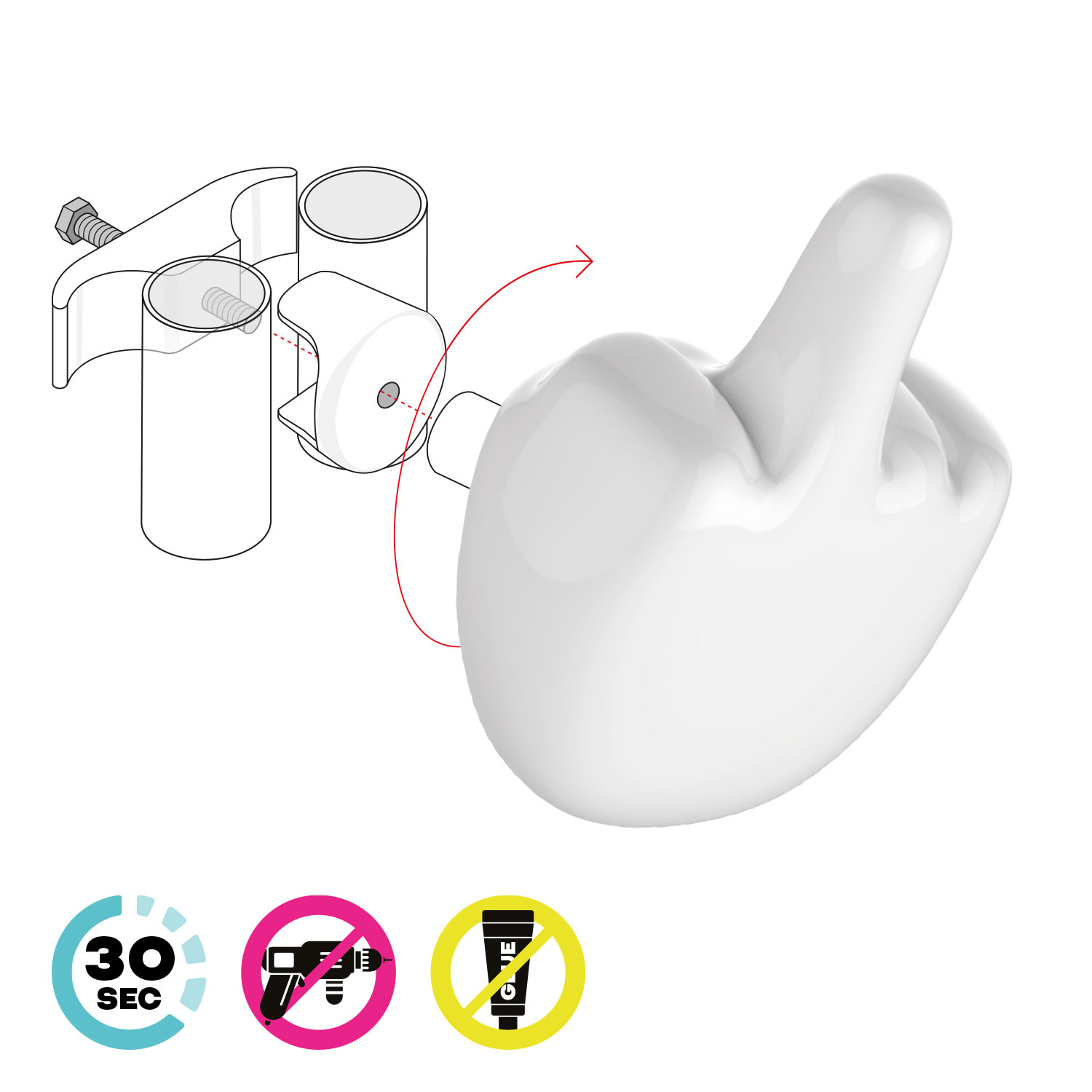 Materials
90% handcrafted ceramic
10% ABS, recyclable plastic
Dimensions
Height: 12 cm
Width: 7,5 cm
Depth: 7 cm
A story about me
In Western countries, but also in some Eastern countries such as Japan, the middle finger is generally considered an obscene gesture. In the Latin world, the gesture was identified as digitus impudicus ("shameless finger"). The use of this gesture is probably due to the vast geographical influence of the Roman Empire and the Greco-Roman civilization.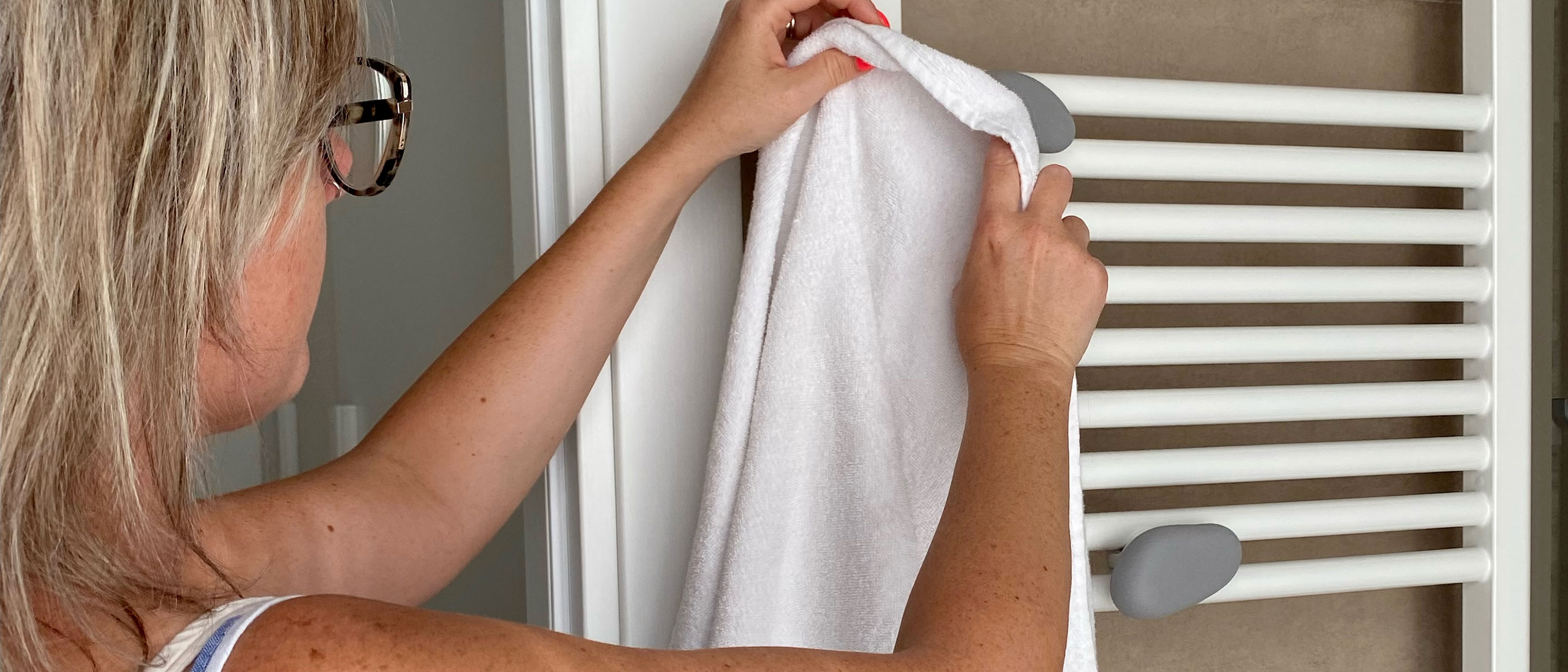 All the ways to use Letshelter
Don't trust buying a Letshelter? See how our brave customers have installed their Letshelter hangers in every situation and room of the house!
Read More